In the past, breaking up was so hard and teary. Things would be thrown, thousands of apologies and pleas would be spoken and sometimes, these actions could change someone's mind about going through with the breakup. Thanks to messaging services, it is so easy to break up nowadays without having to stand and watch all the drama. What's even better about breaking up through texts is that auto-correct, emoji and butt texting does it for you; so you may end up breaking up without noticing. Technology has made it possible for us to read some of the most hilarious breakup texts that people took screen shots of and posted them. So if you were thinking of a way of breaking up without making it so painful with so many explanations, Scroll down for hilarious examples. #4 is too clever.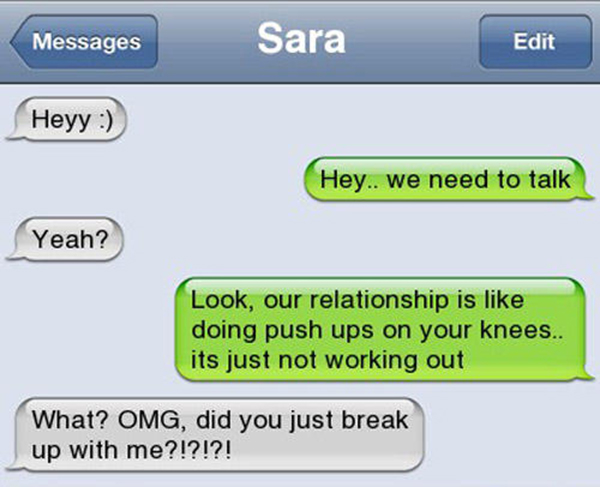 This must have been between two people who loved working out. Can you picture how stupid doing pushups with your knees is and imagine how that relationship was?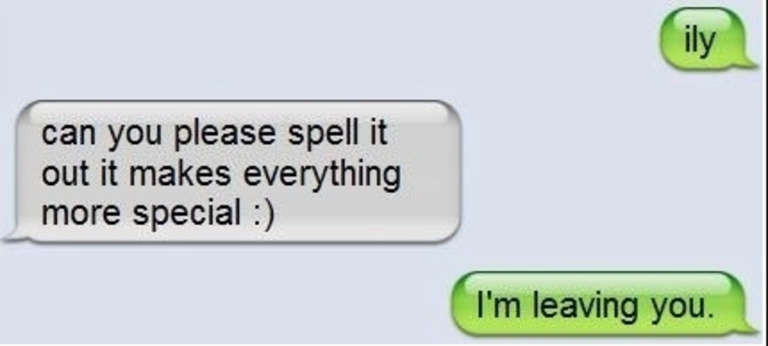 Making it short and straight to the point is the thing here. Words are too long, just go with abbreviations. Lol.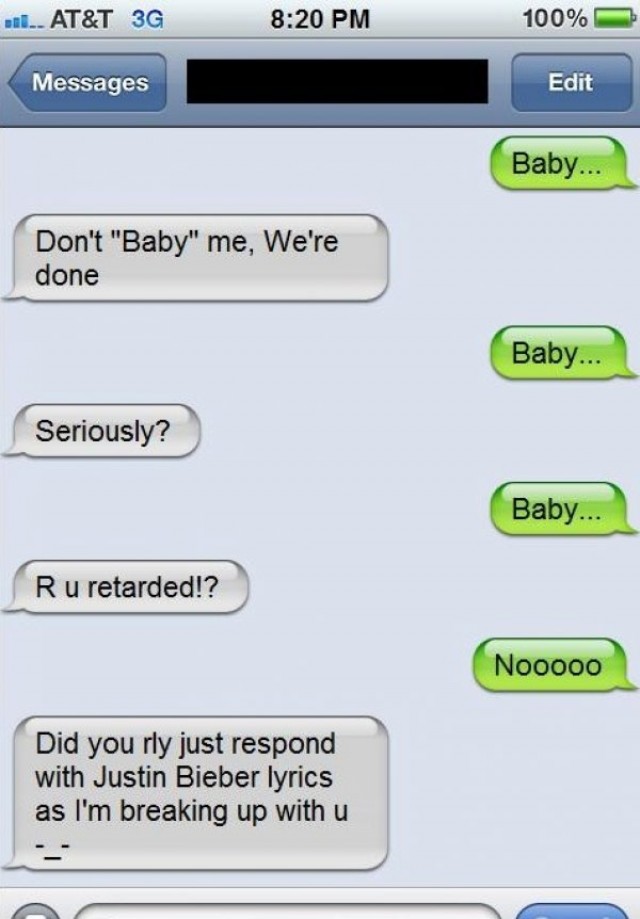 Justin Bieber must get a price for this. When you can't find the words to plead for a second chance, sing a song or rather write it down.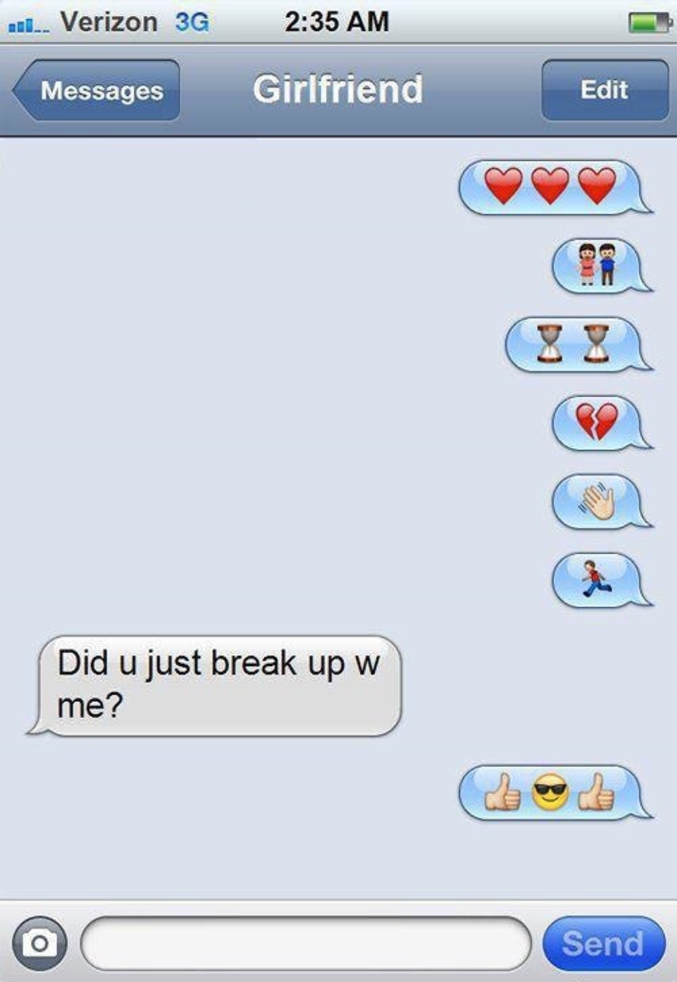 This one decided texting is too hard especially thinking of the write word. And because smart phones graced us with emojis, finding the right ones to derive the message home did the trick. That lady was so clever to read between the images.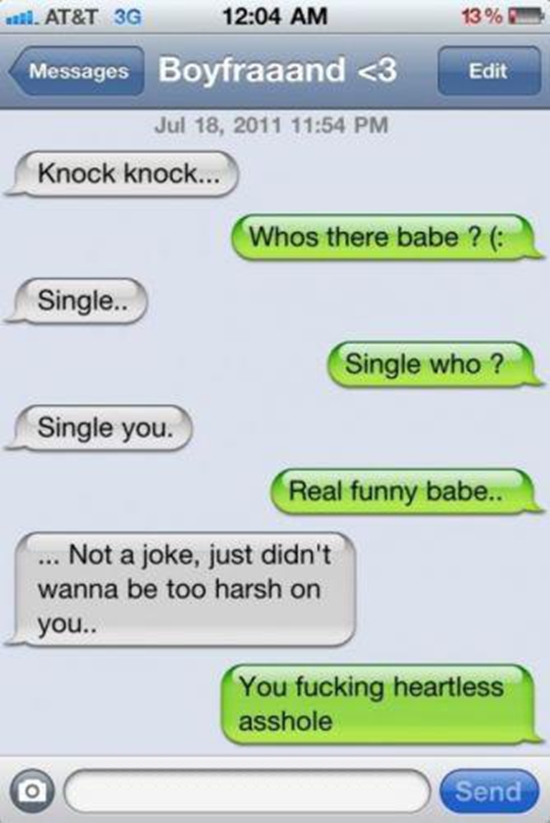 Oh dear boyfraaand, this is a bad joke. A real bad one. We feel you.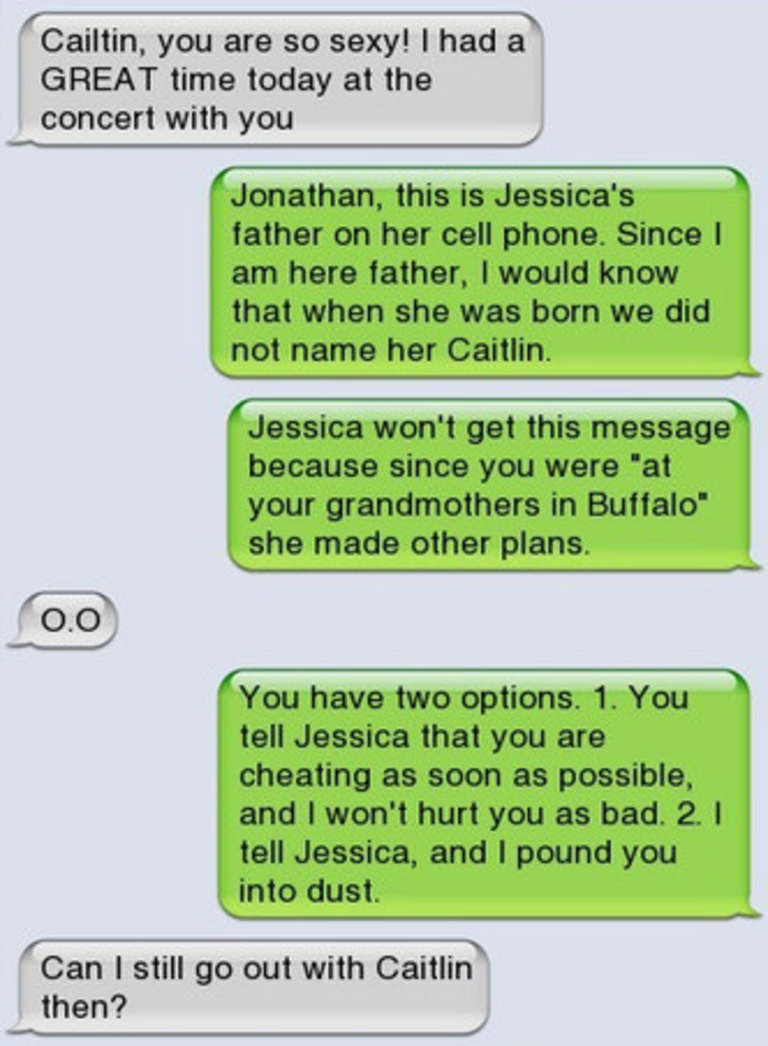 When daddy decides to do the breakup for you, this is what it looks like. At least you don't have to reply to the texts.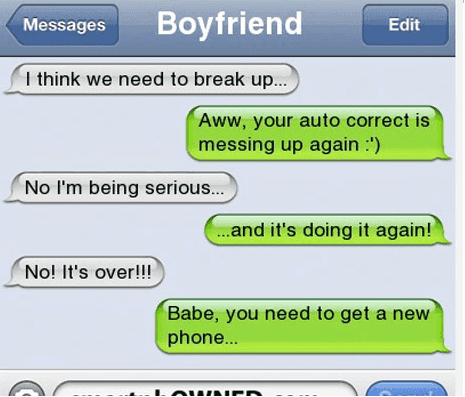 Like this chic here, if you can't accept the breakup, act stupid and blame it on autocorrect. The guy must have been furious.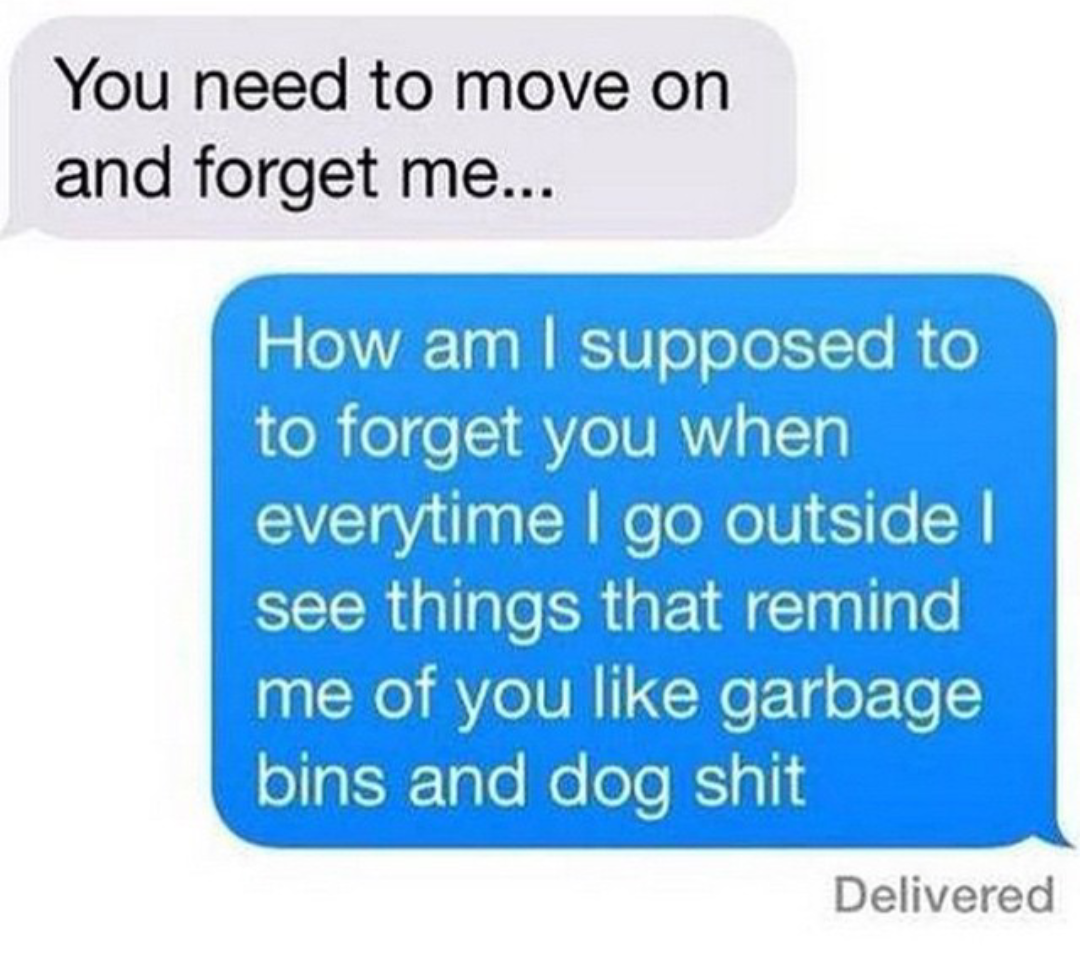 The perfect answer to give someone who just broke up with you and thinks he/she is still so important is this. Man, trash bins and dog shit nailed it.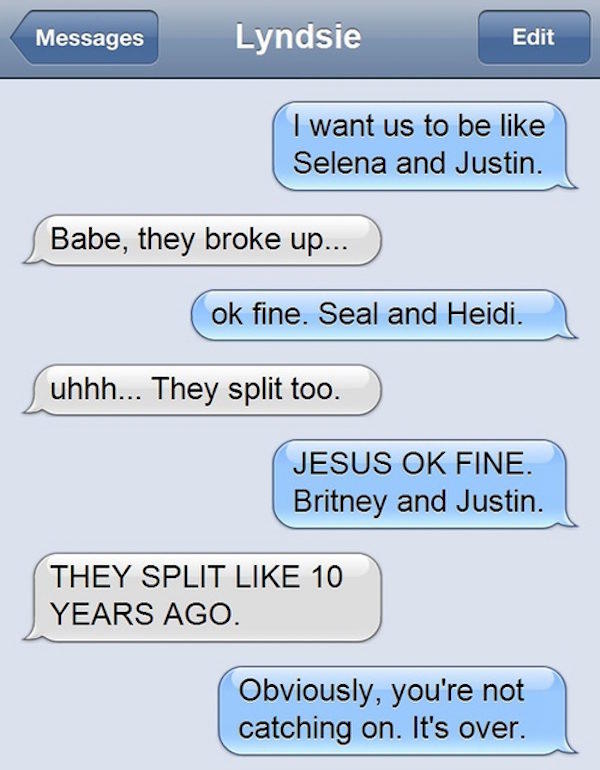 This is what happens when you date people who are slow to catch up. Really? That was so clear in the second couple.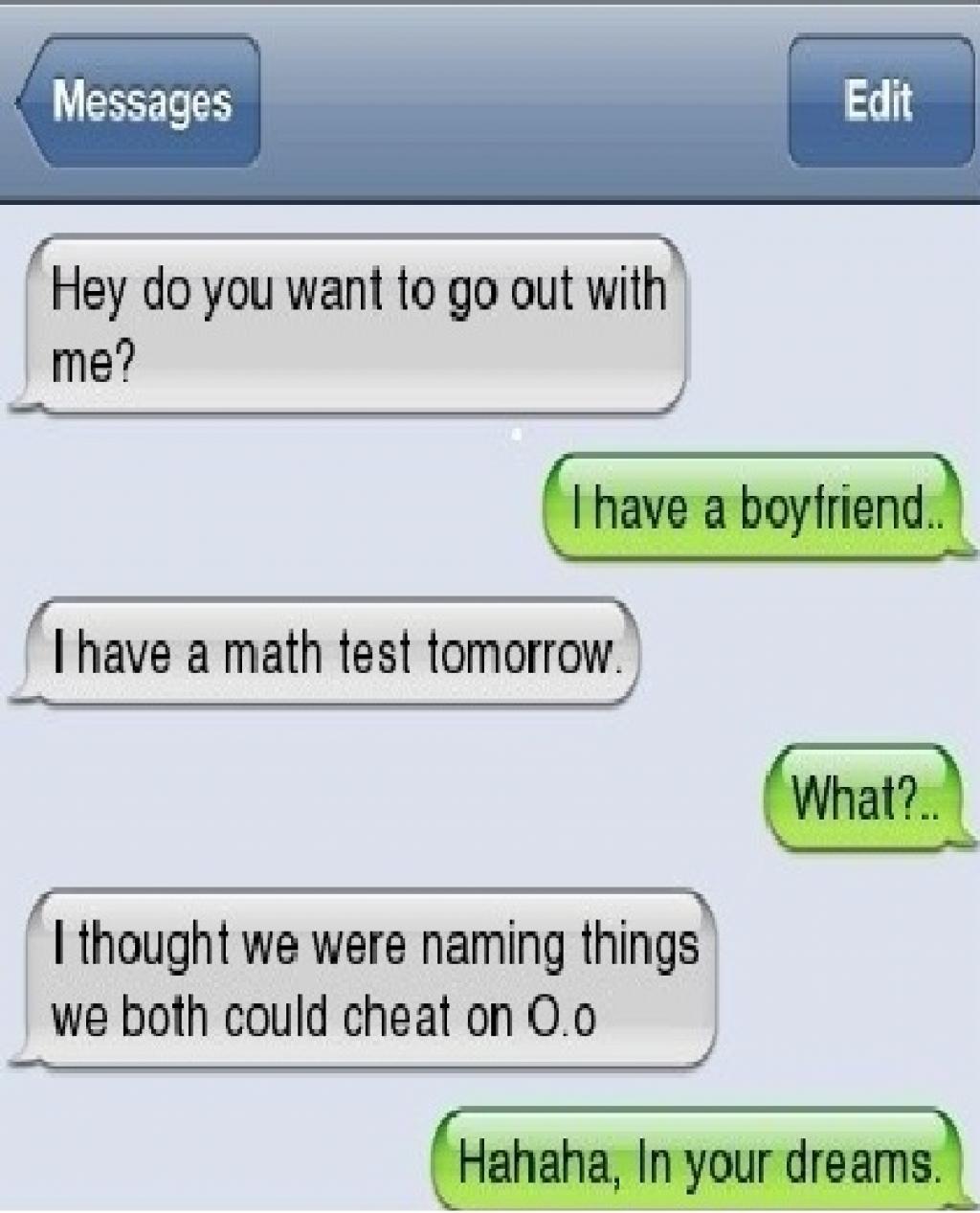 A moment of silence for this disaster that just happened. Next time, don't say it at the same time.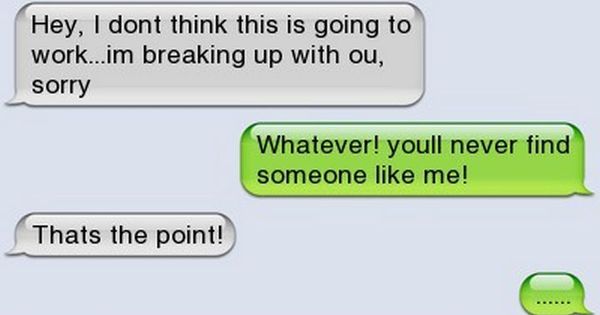 Perfect answer for the ones who take breakups so hard that they result to demeaning answers.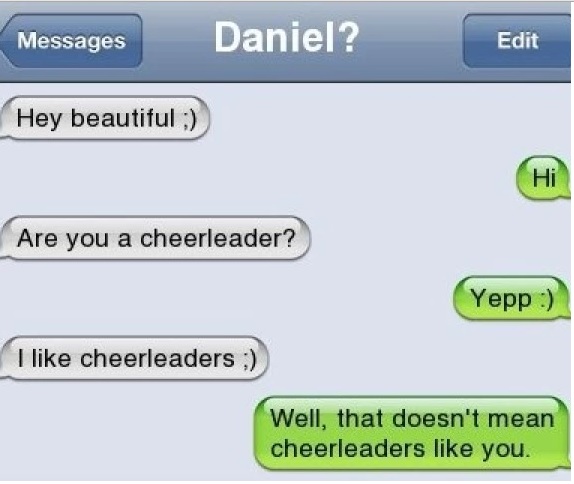 I never want to be told this. This is empty and cold, like the morning sky.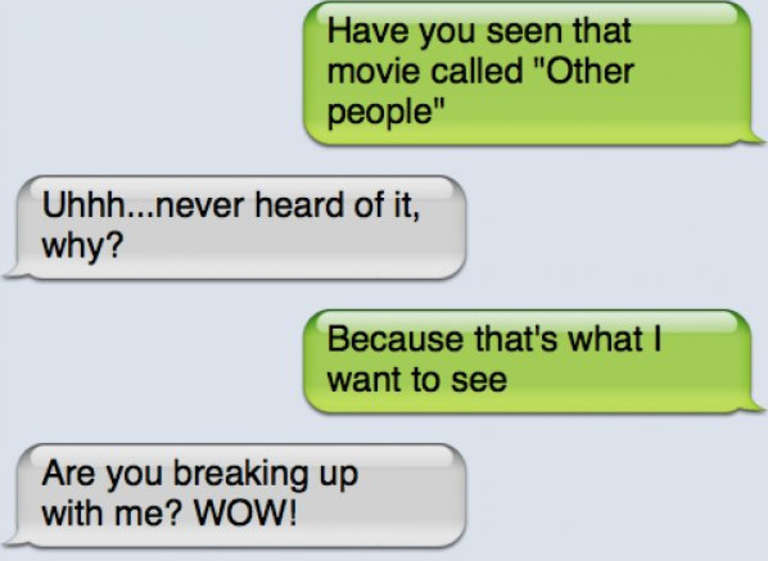 Another way of passing a painful message by reducing the impact is using a movie title. Possibly one that does not exist.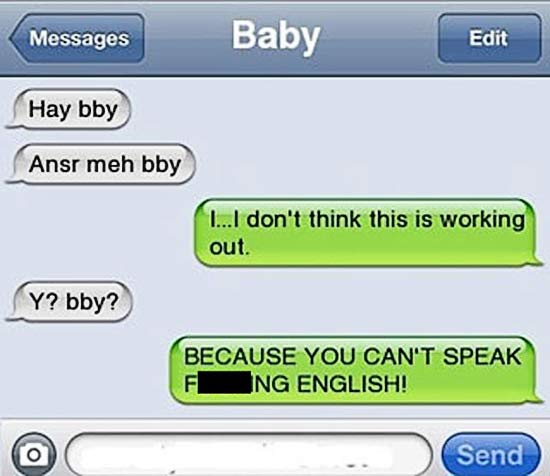 This person might have decided to breakup right after the first two texts. Oh My! The English is simply haywire.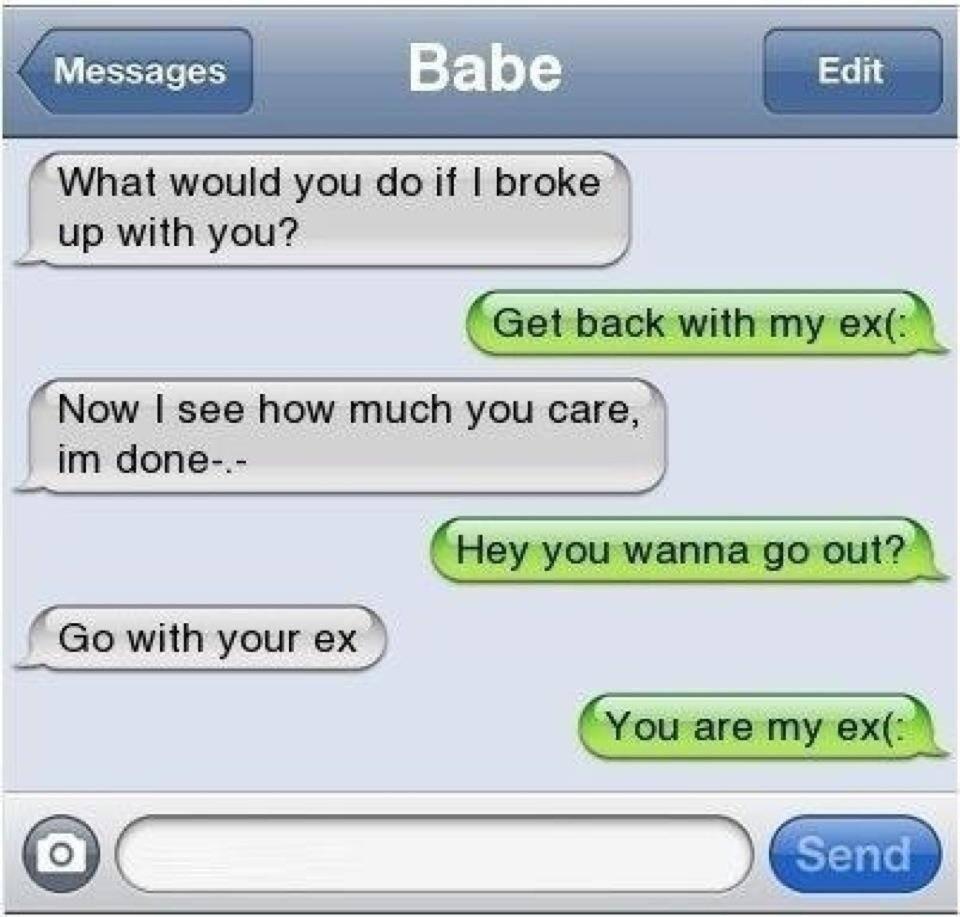 Aaaw! So sweet, hilarious and somehow a bad move. Hopefully, they made up.