Being a news anchor is exciting and a fast paced profession. Who likes watching news? ,I know I don't. Apart from getting the boring everyday news, some people find themselves not watching news but admiring how the news anchor is. Their hair, smile, eyes ,voice (yes that happens often) and of course body figure. We find ourselves holding on to their words like it means everything to us. They get on set and deliver news on issues that are emerging to people and yet still capture one's eye with their attractive physique. I mean boring topic but very very keen viewers. These hot women from all around the globe give us more meaning and anticipation for news. Here is a list of the 15 most hottest news anchors.
Mélissa THEURIAU
Melissa Theuriau
She is a French journalist and news anchor for M6. She studied journalism from The Technical University In France, Grenoble and later a master's degree in Audiovisual Journalism from the Institute of Communication and Media (ICM) at Echirolles. She became an internet phenomenon when compilation of her reading news was uploaded and newsapaper voted her the world's most beautiful news reporter , Daily Express, she was voted "TV's sexiest news anchor" by readers of the US edition of Maxim In May 2007, she was voted most beautiful woman in the world in the French edition FHM. Paris match has referred to her as la bombe cathodique("the television bombshell")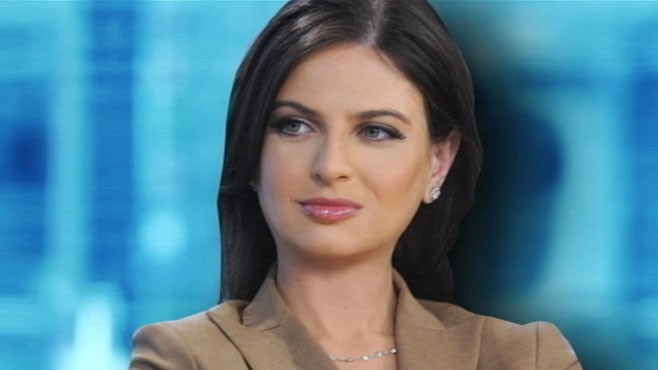 Bianna Golodryga
This Maldovian beauty is the news and finance anchor at Yahoo. She is an Alma mater of the University of Texas at Austin. She was previously at ABC as co-anchor on the weekend edition of Good Morning America. She has also appeared as a guest host on Way Too Early and is a regular contributor to Morning Joe on MSNBC.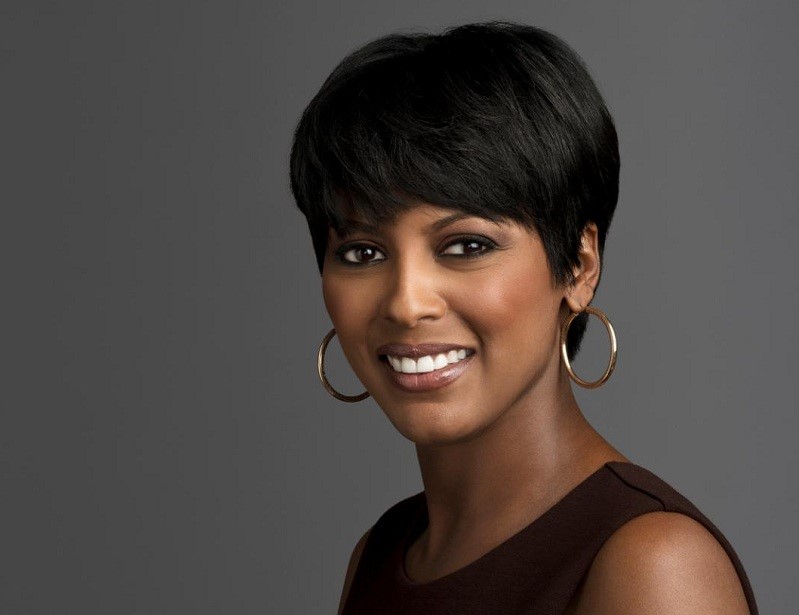 Tamron Hall
Tamron Hall is a national Correspondent for NBC News, day-side anchor for MSNBC, host of the program MSNBC live with Tamron Hall, co-anchor of Today's Take, the third hour of Today.She is the first black woman to co-anchor . With all her work she still remains radiant and beautiful. Tamron landed a one-on-one interview with Barack Obama before he announced his run for presidency in 2008. She was nominated for an Emmy in three and won one in 2010. Tamron has been featured in several major news publications .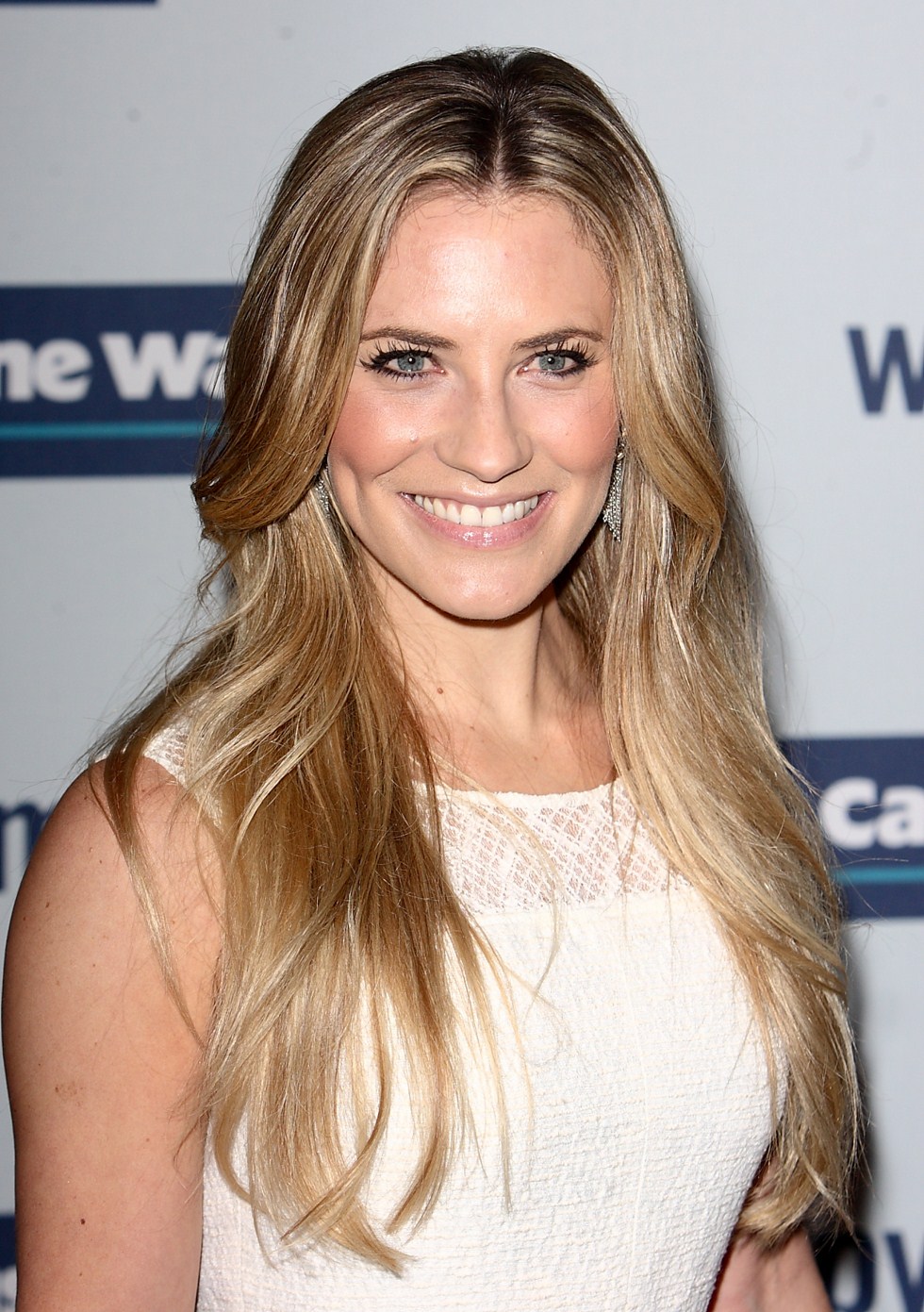 Georgie Thompson
Georgie Thompson is an English television presenter. She studied Broadcast Journalism at University of Leeds. She has covered many sporting events for the network GMTV. In May 2007 Issue of the British men's magazine FHM voted Thomson as the 93rd Sexiest Female in the World.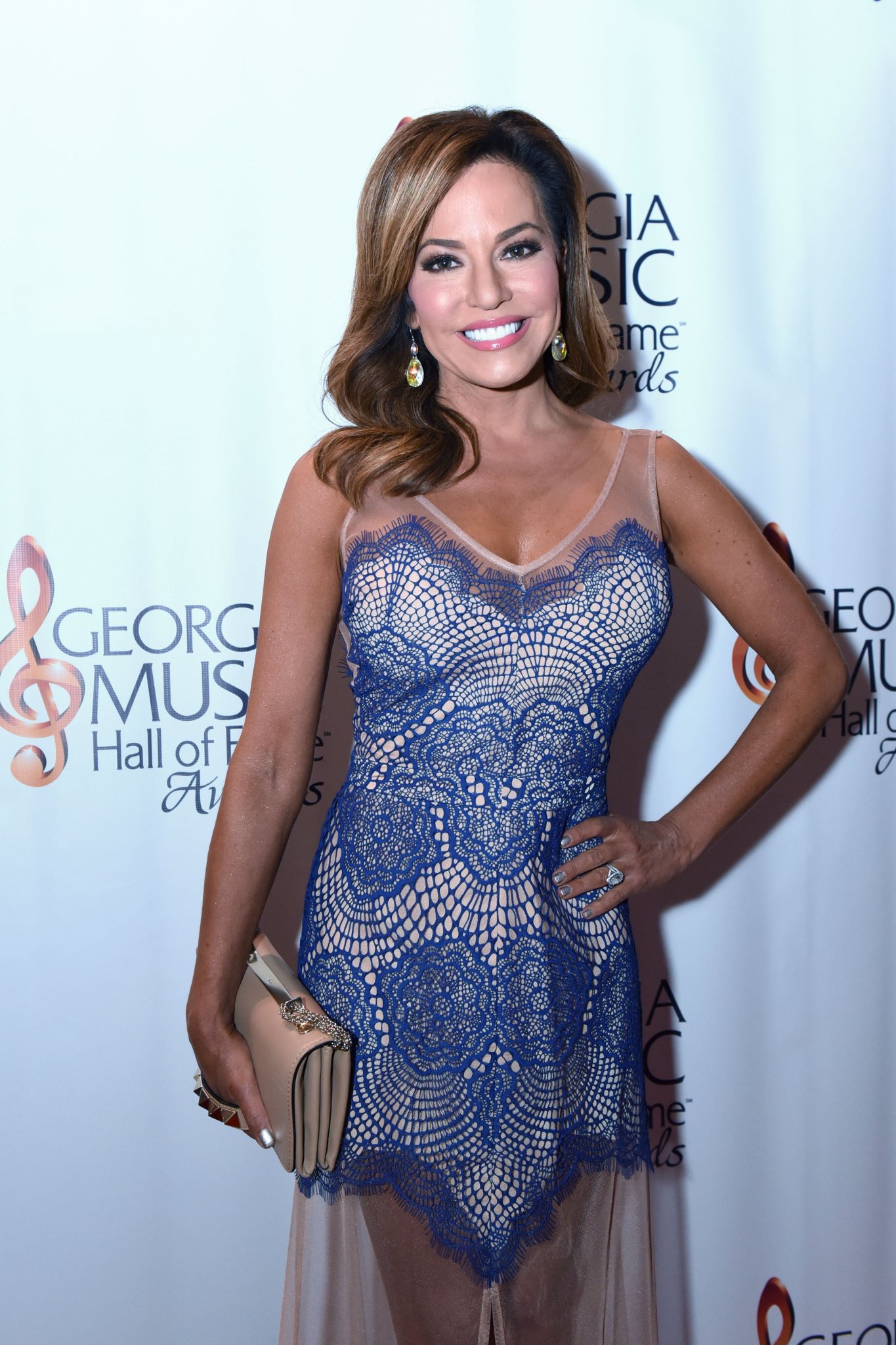 Robin Meade
Robin Meade is the lead news anchor for HLN'S morning show Morning Express With Robin Meade. She is a former Miss Ohio. She was recognized by Lycos as one of" The Top 20 most popular television news personalities" in the broadcasting news industry. In 2004 she was voted "Sexiest Newscaster" by a playboy.com online poll with 40% of the vote(16145 of 40380 votes)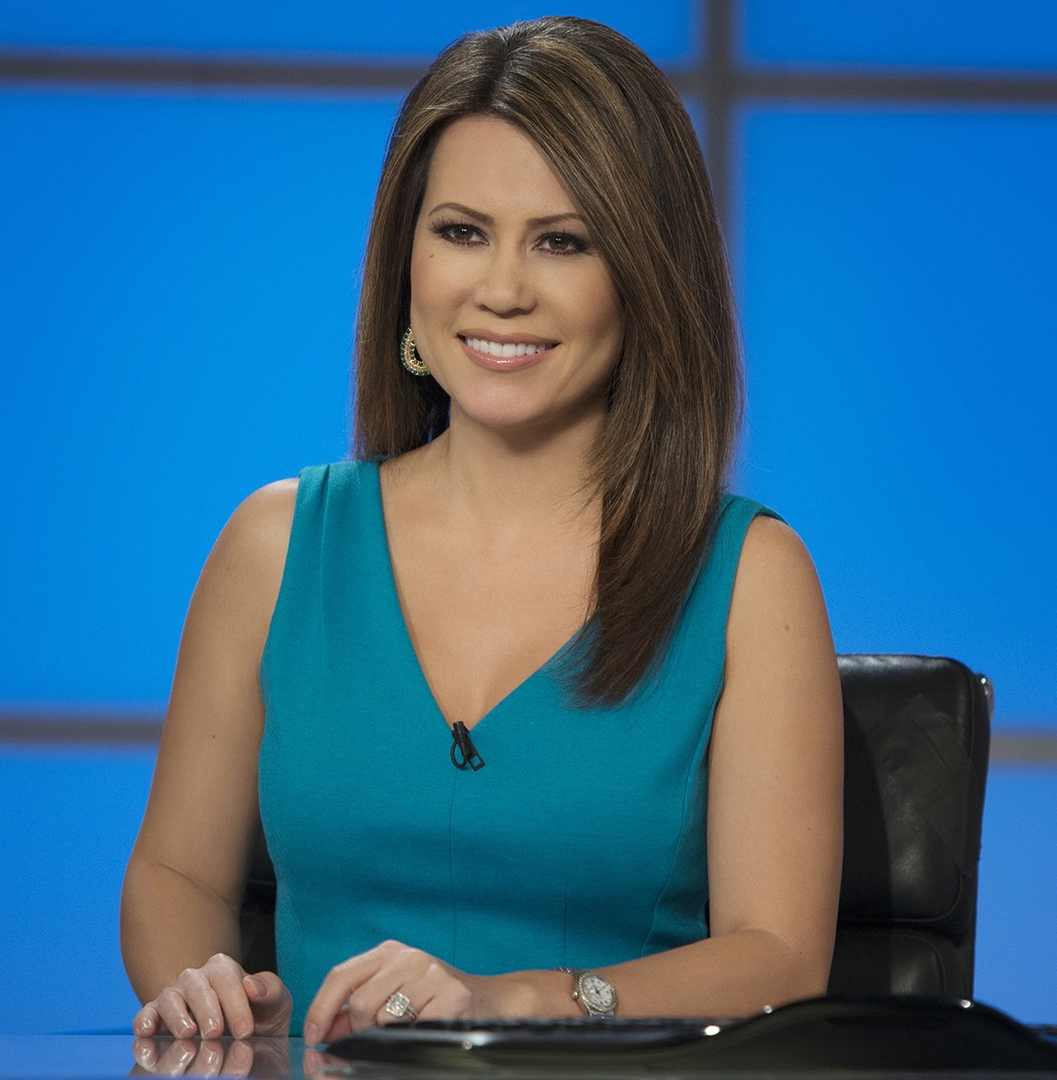 Betty Nguyen
Betty Nguyen is an American News anchor with NBC News and MSNBC. She has worked for CBS News as a news anchor for CBS This Morning Saturday, correspondent for the Early Show and also anchored the CBS Morning News. The once cheerleader and sorority sister's beauty is mesmerizing and will lure you into watching news. According to Maxim.com, Nguyen was named one of "TV's 10 Hottest News Anchor" in 2008, "The 10 Most stylish Anchors", by the Huffington Post.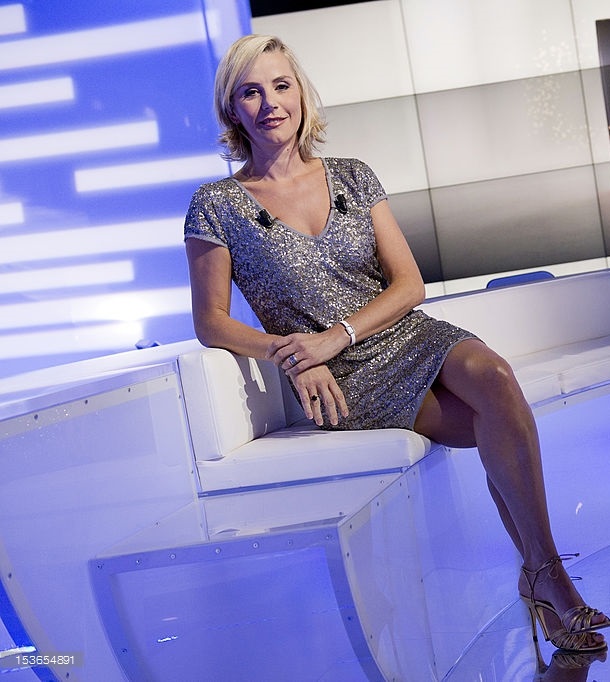 Laurence Ferrari
A French journalist best known for her time as an anchor of TF1 weekday evening news Le 20H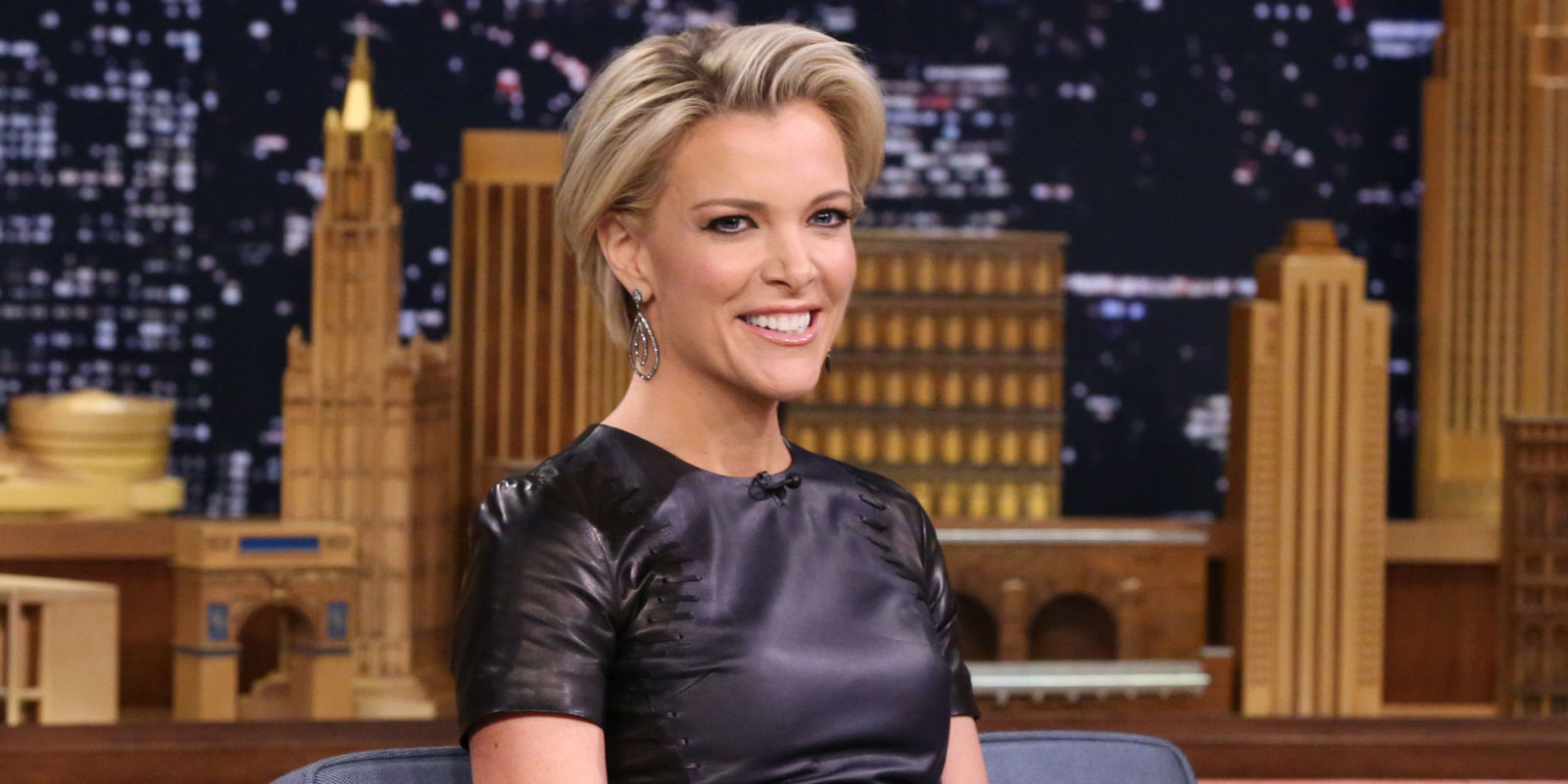 Megyn Kelly
Meghyn Kelly is an American journalist, news pundit, political commentator on the Fox News Channel. She attended Syracuse University for her undergraduate degree and earned a J.D from Albany Law School. She hosts The Kelly File weekday evenings from the network's New York headquarters. She has previously hosted America Live, America's Newsroom alongside Bill Hemmer.From 2007-2012 the two hosted Fox News Channel's New Year's Eve specials. She was included in the 2014 Time list of the 100 most influential people and also appeared on the cover of the February 2016 issue of Vanity Fair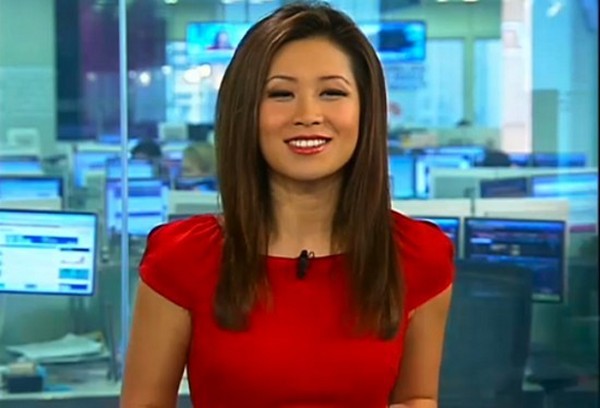 Susan Li
Susan Li is a Canadian reporter and relief presenter for CNBC. She has hosted the hosted the CNBC global news program Worldwide exchange from London and on location throughout Asia and Europe. She is considered to be one of the most beautiful women in broadcasting: had she ventured into film as a career her beauty, poise and natural talent would rank her among the top leading actresses.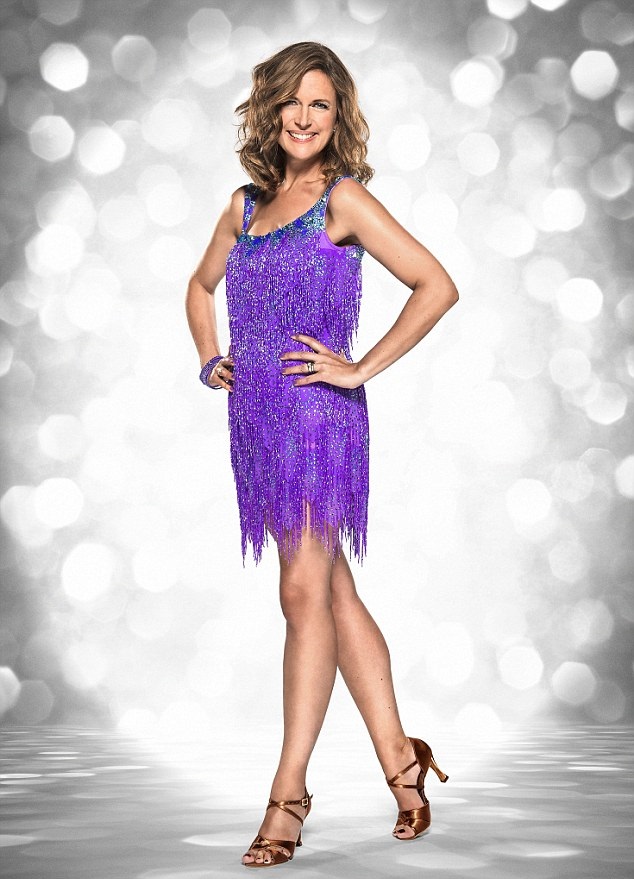 Katie Derham
Katie is an English newscaster and presenter on television. Derham has hosted the Classical Brit Awards ceremony four times in 2001-2004. In 2015 she reached the final and finished 4th in the 13th series of BBC One's Strictly come Dancing.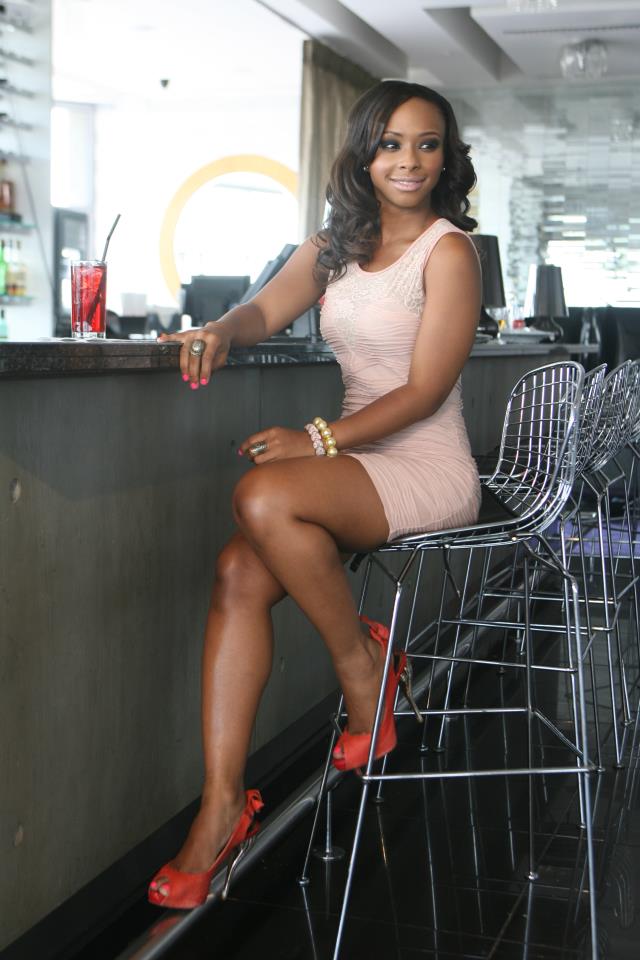 Boity Thulo
South African beauty Boity Thulo is a TV presenter best known for her role as Mpho Bogatsu on Mzansi Magic's Rockville and presenting the e.tv's music show, Club 808.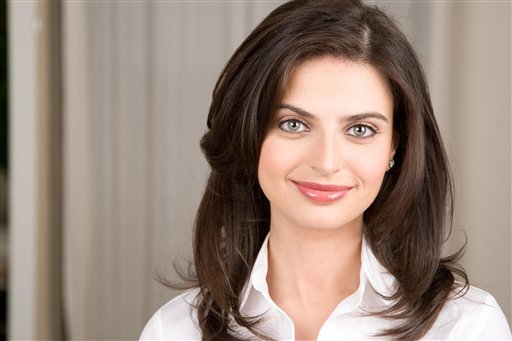 Ghida Fakhry
Ghida Fakhry is a Lebanese broadcast journalist who has been one of the primary broadcasters for the news channel Al Jazeera English since its launch. According to LAU Magazine "Fakhry is one of the best-known Arab news personalities outside of the Arab World " in 2007,Esquire Magazine she was voted as one of four U.S-based news anchors in its "Women We Love" ranking.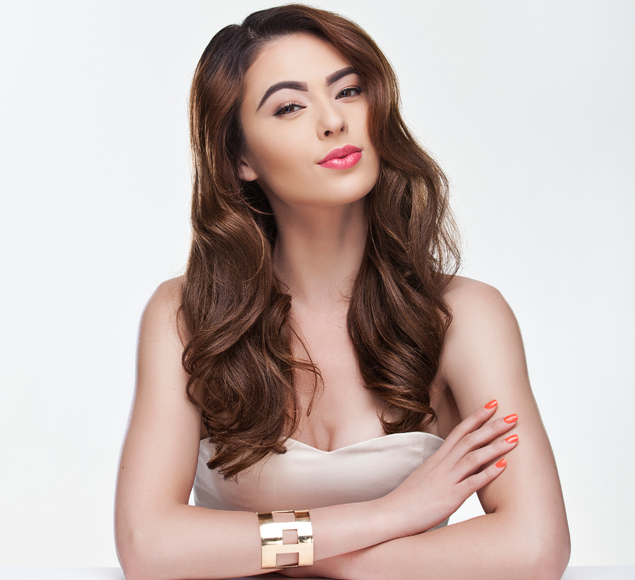 Lala Hirayama
Japanese- born South African presenter. She is best known for her as co-host of the live celebrity gossip show V-Entertainment on DSTV's Vuzu TV channel and the host of her travel and movies show LALLALAND on M-net Movies channels. In 2009, she was featured and voted #15 in FHM's 100 Sexiest Women in the World and #14 in 2010.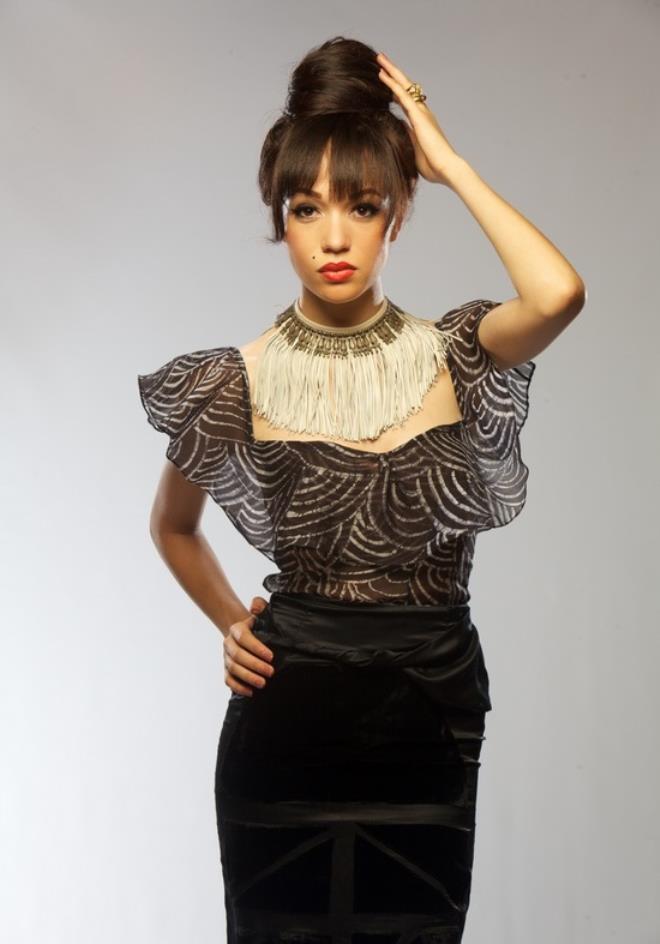 Eku Edewor
This queen, a Nigerian TV presenter known for her work as host of the entertainment television program 53 Extra. She received two nominations for the ELOY Awards 2014 as "TV Presenter of the Year" and her show "Top Ten Live Show"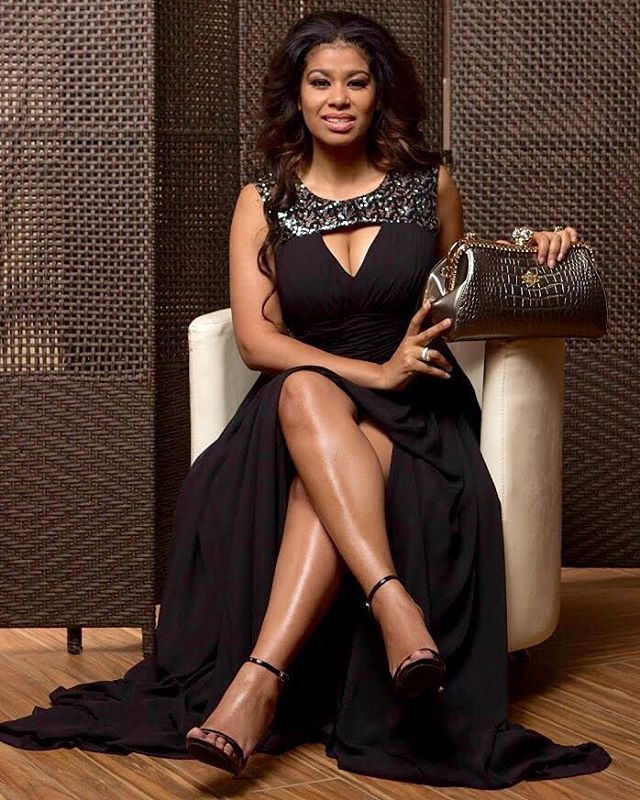 Julie Gichuru
Julie Gichuru is a Kenyan Journalist and news anchor formerly worked for Royal Media Services as Group Digital Business Manager and talk show host. She is currently KBC. She is a recipient of Martin Luther King Salute to Greatness Award.