Ask someone what Unbreakable Kimmy Schmidt is about, and it would be hard to believe it's an adorably cool comedy. The show centers around Kimmy Schmidt, a 29-year-old woman who was held in a bunker by a cult leader for 15 years. The adorable part is this: She's free. She survived. And now she's in New York City. With no idea what the world is like. Cell phones? Elementary education? Social norms? Nope, totally clueless!
But she's unbreakable. And pretty soon, she's taking over NYC in bona fide weirdo former cult member style. If you've seen the show, you know how adorable it is. But here are 30 facts that make the Unbearable Kimmy Schmidt even more adorable.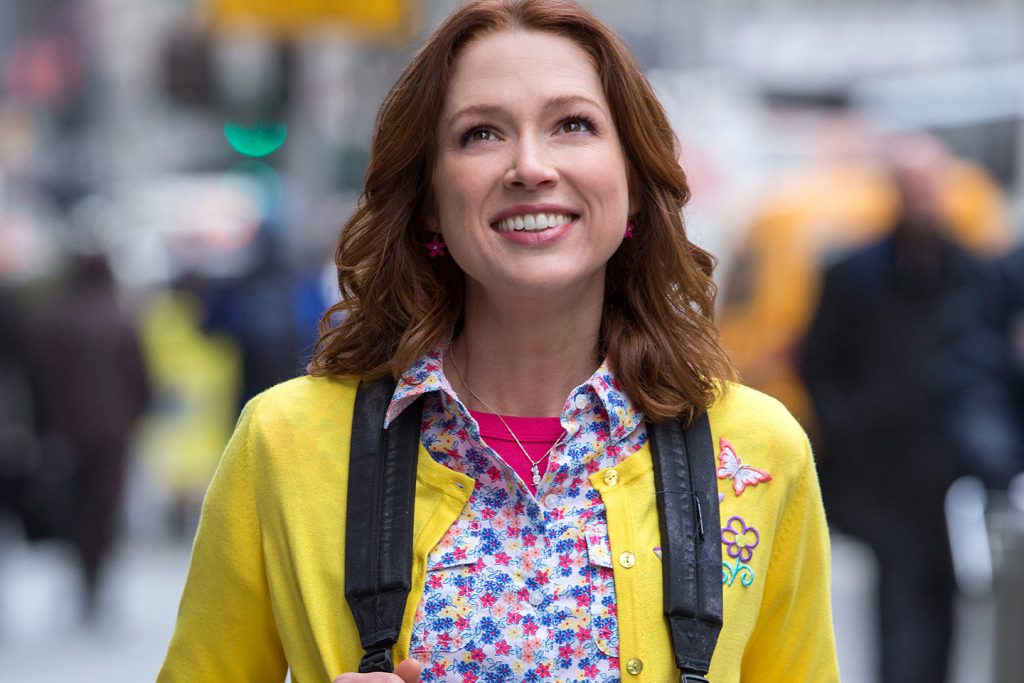 1. Kimmy almost wasn't unbreakable. Originally picked up by NBC, the Unbreakable Kimmy Schmidt didn't quite fit in with the drama-packed NBC lineup. NBC happily passed on the series to Netflix and Kimmy proved she and the show were unbreakable.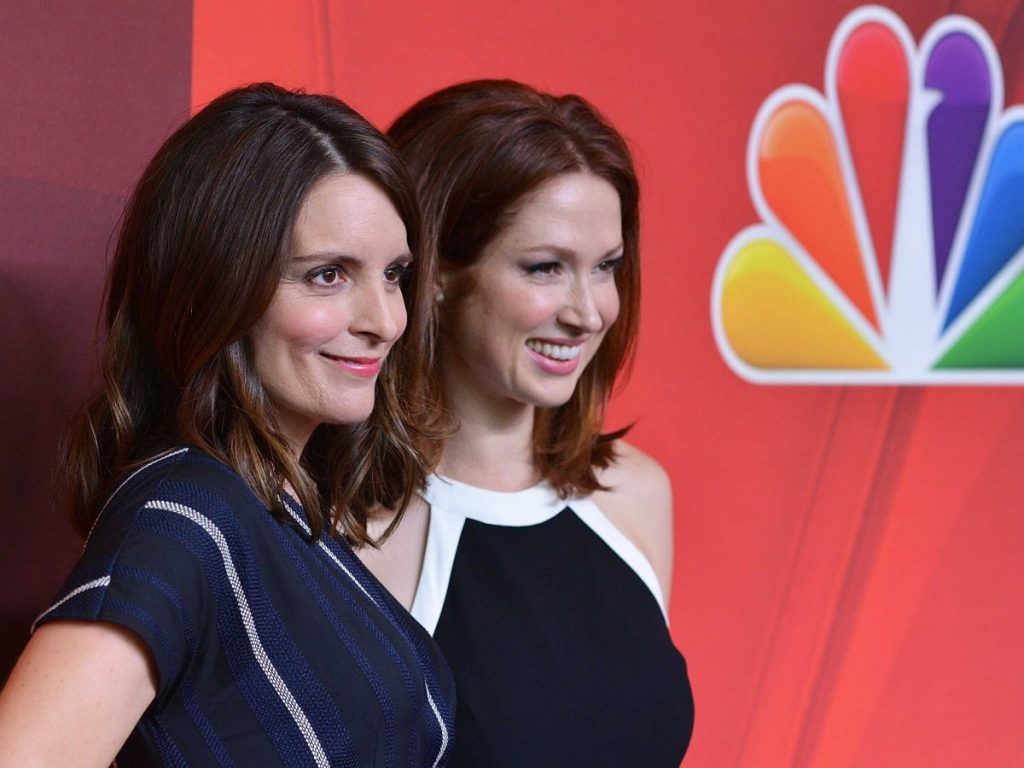 2. NBC and Tina Fey were cool about the split. "Nothing would have made us happier than to have Tina's next show," NBC entertainment head Greenblatt said. "But I also would rather see it go [elsewhere] than put her in a position to not succeed due to our limitations at the moment."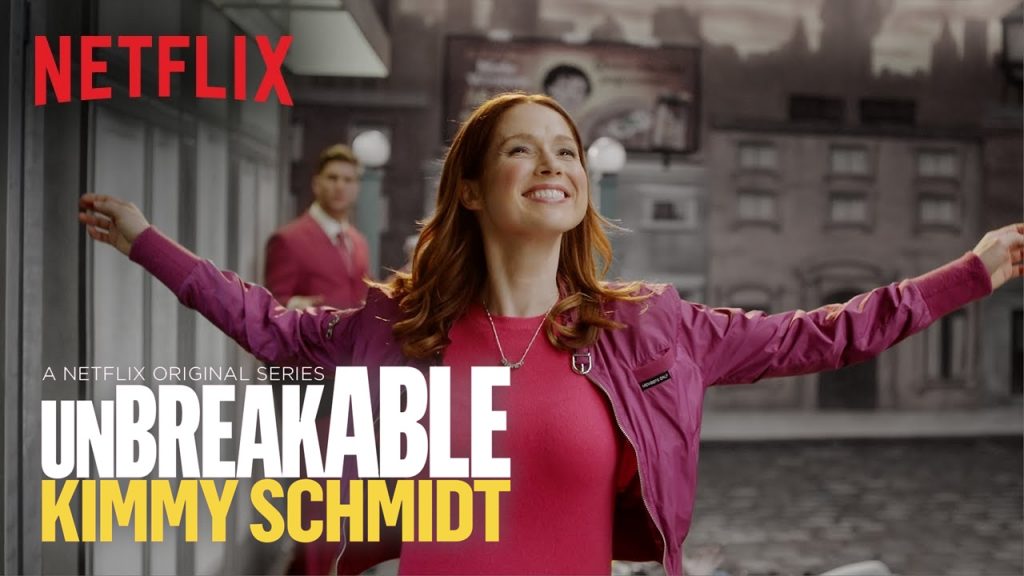 3. Netflix gave Kimmy Schmidt (and her writers) a lot more freedom, and they went back and reedited the script for crazier jokes and zero commercial breaks.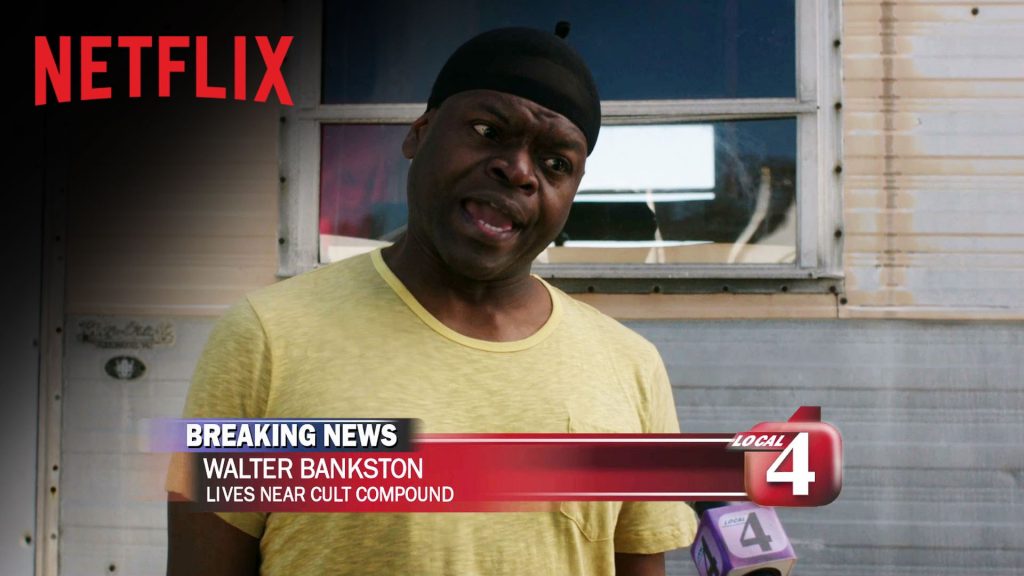 4. The beloved comedy's original title was actually Tooken. In the pilot script, Mr. Bankston sings, "Them girls got token / I was cutting up bike tires with my grandson when outta nowhere / forty hundred police vehicles came bookin'" to save Kimmy Schmidt and the girls from their cult leader the Reverend.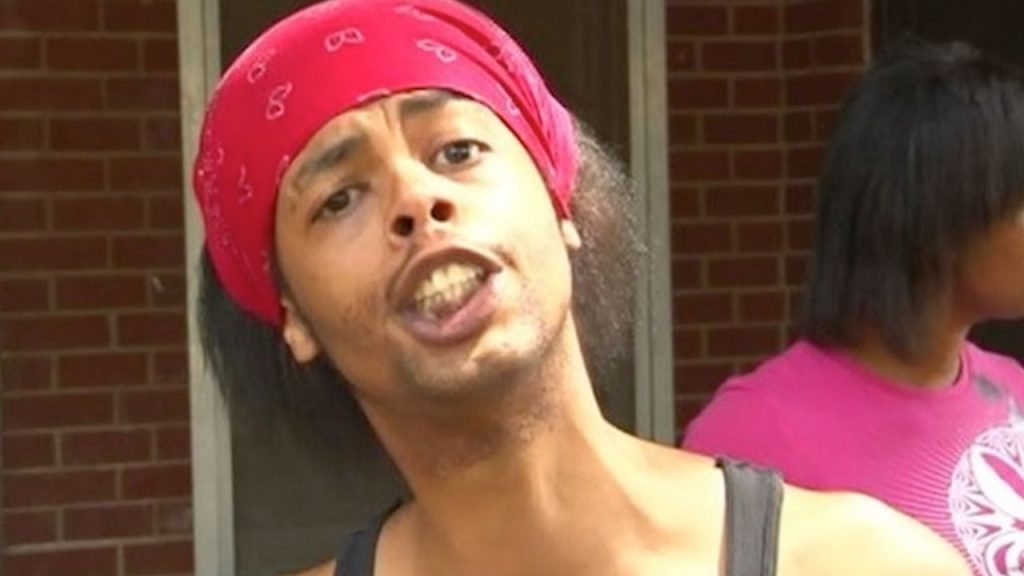 5. The Tooken title was an homage to Antoine Dodson (yep, the hide yo kids, hide yo wife! guy) because in his viral video, it sounded a lot like people were being "tooken," not taken.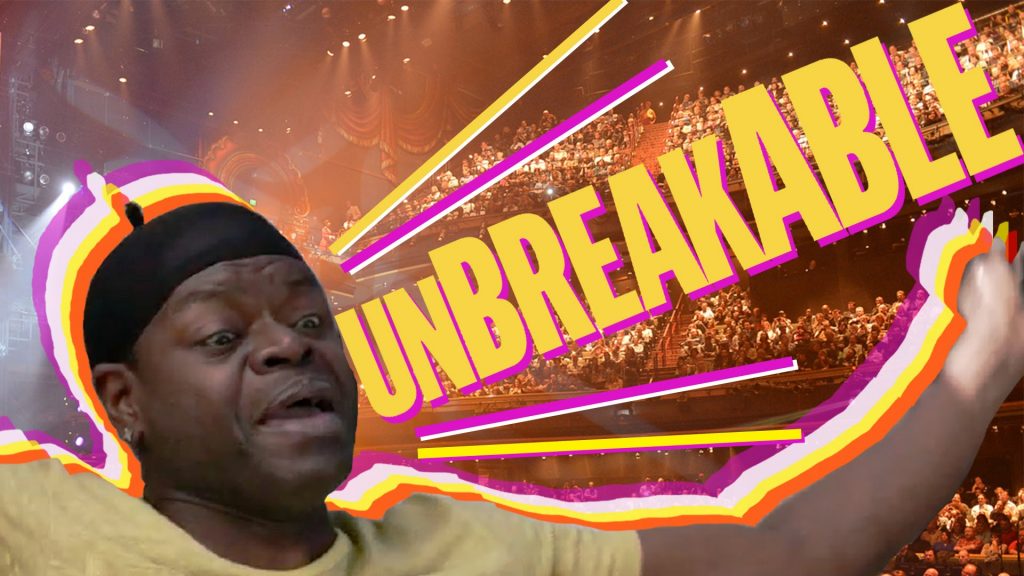 6. The title change from Tooken to Unbreakable Kimmy Schmidt transformed the show's direction. It moved from being darkly comedic to more upbeat and future-focused. Because, you know, she's unbreakable!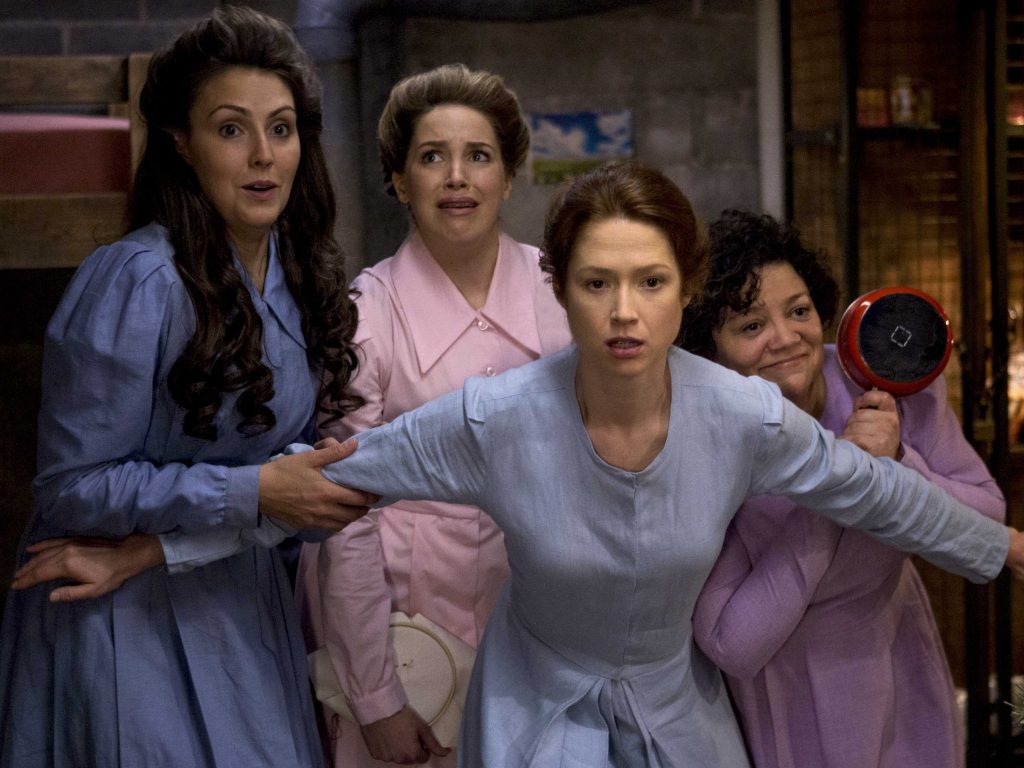 7. There used to be a fifth mole woman, an FBI agent named Clarisse. She was abducted in the middle of investigating the Reverend. Her story didn't make it past the pilot, though. We say these four are pretty adorable already, though!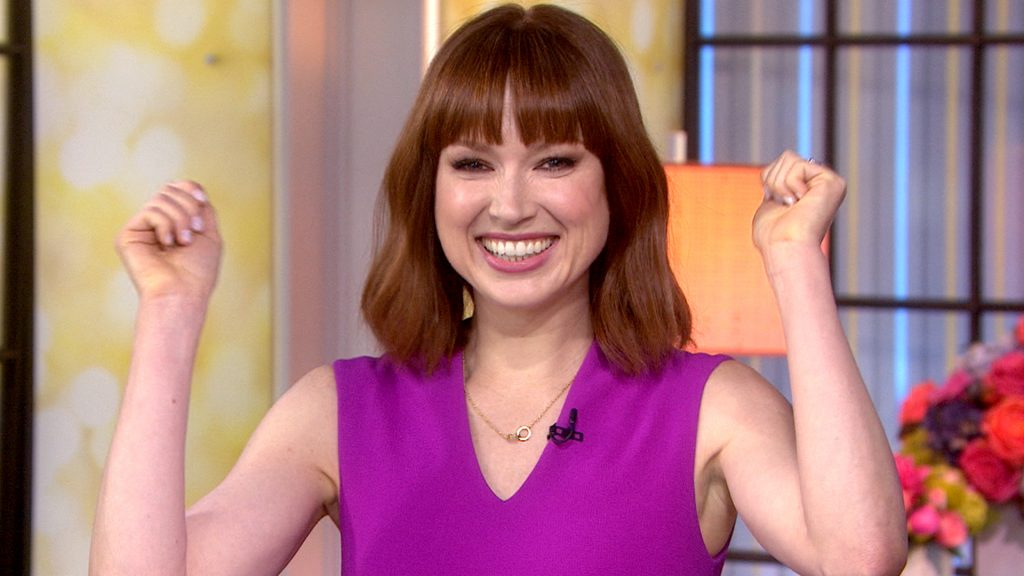 8. Tina Fey has described Ellie Kemper as having "sunniness, but also strength." This awesome combo perfectly suits the character of Kimmy Schmidt, which makes sense, considering…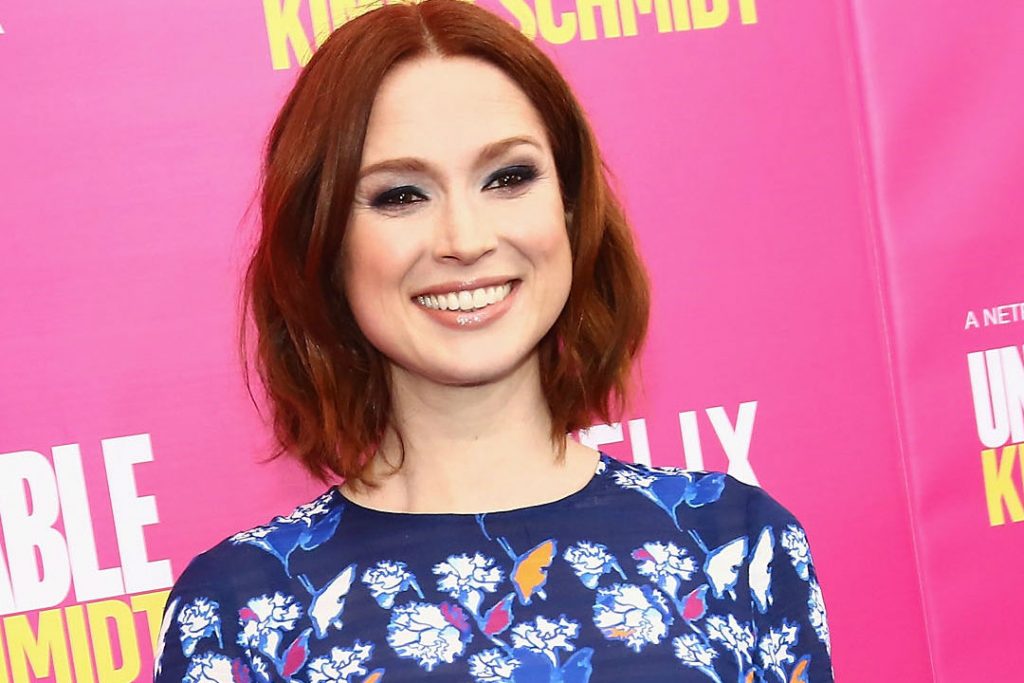 9. Ellie Kemper inspired the character of Kimmy Schmidt. As she told NPR, "I still am not sure what in my face screams 'bunker-cult victim' to [show creators Robert Carlock and Tina Fey], but something did, so they went with that." We're so glad they did.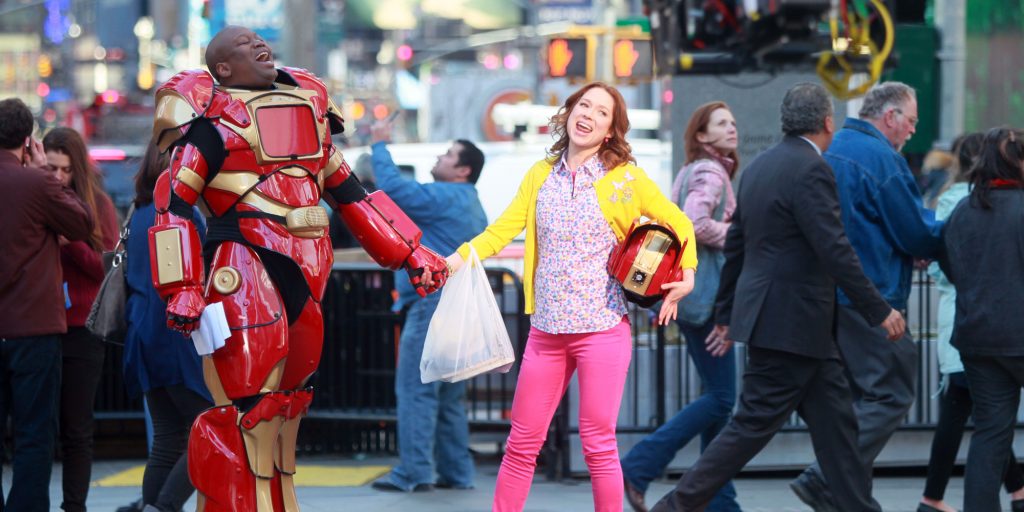 10. The show is almost gooey sweet at times, but ultimately, it's about strength. As Fey put it, Kimmy Schmidt "was able to survive these 15 years because there is a resilience and fierceness that allows her to … and while she is naive and wide-eyed, and sort of delighted to be back in the world again, she also won't be pushed around or told no."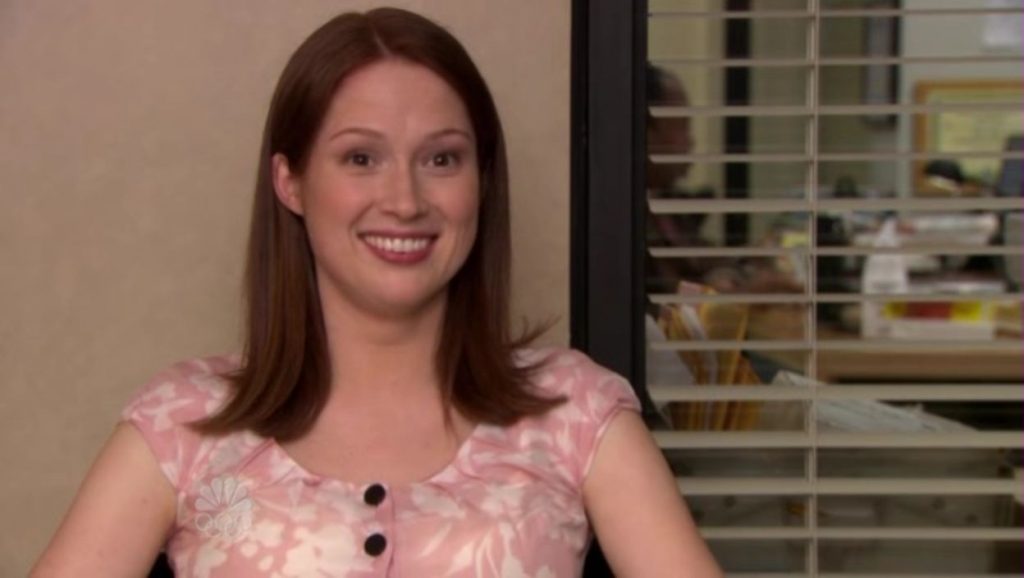 11. Ellie Kemper has a habit of playing sorta confused types. You may recognize her as the sweet as sugar but head-in-the-clouds secretary Erin Hannon on later seasons of The Office.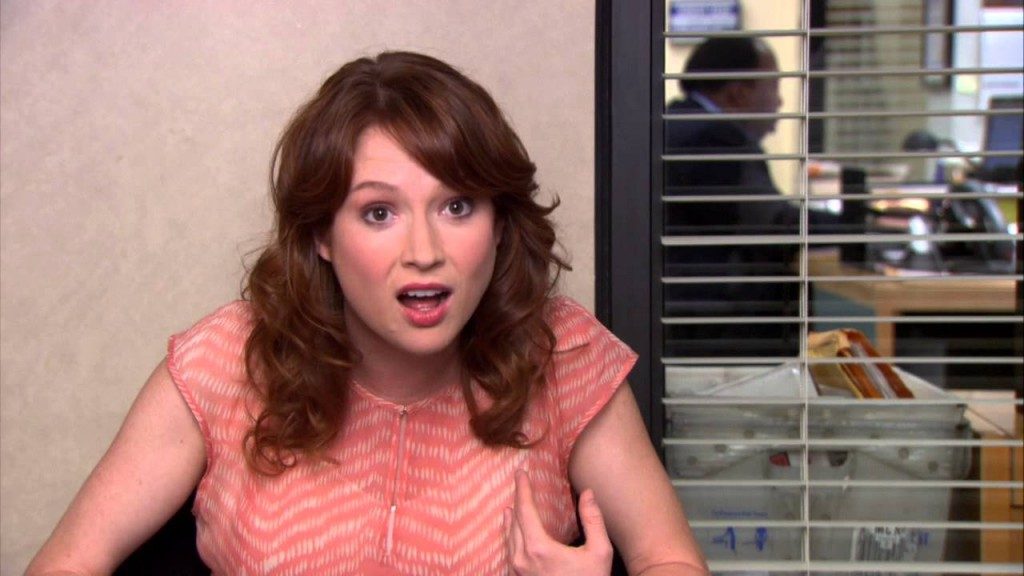 12. Kemper may just be a real-life Kimmy Schmidt. She described the clueless secretary on The Office as "an exaggerated version of myself."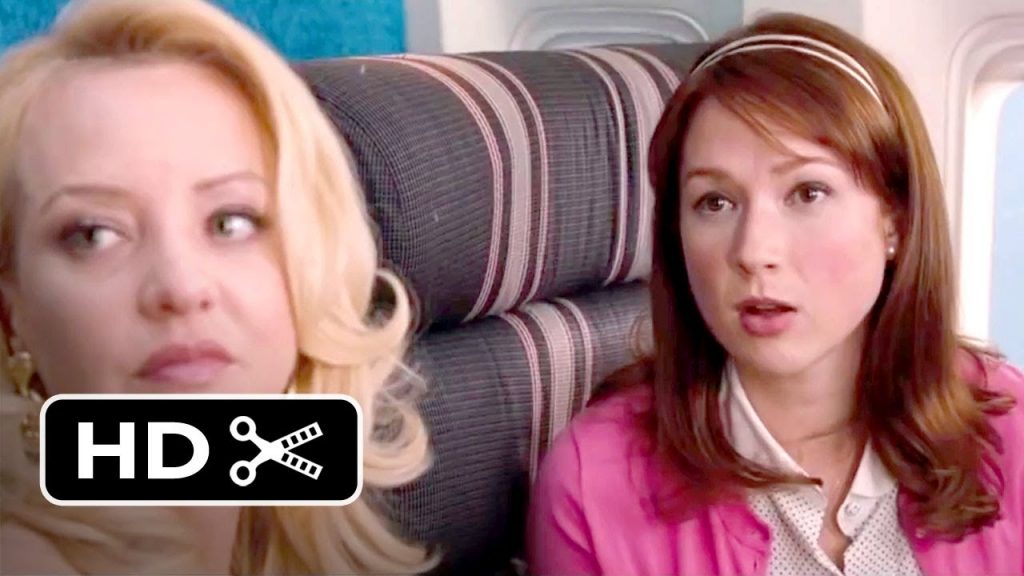 13. Kemper also played the clueless Becca in Bridesmaids. Apparently, her adorableness has no bounds.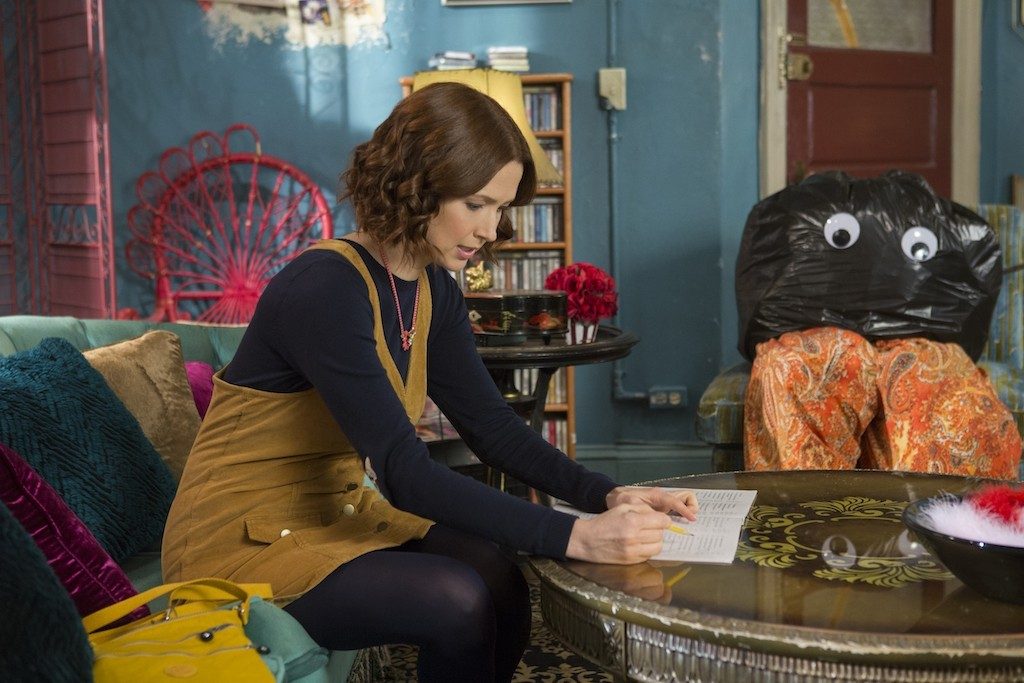 14. Kemper's pretty damn smart too, though. She has a degree in English from Princeton and studied in Oxford before deciding to run with comedy in none other than New York City (just like Kimmy!).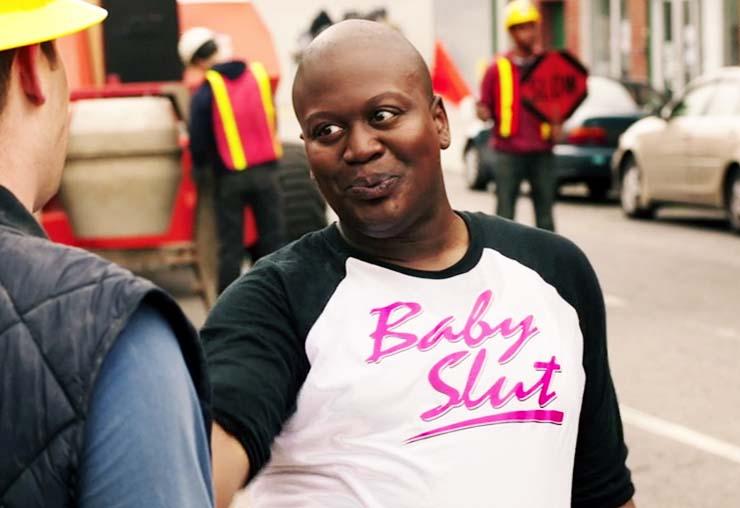 15. Titus Andromedon was inspired by the real-life Tituss Burgess. Even though it was his big personality that inspired the part, Carlock and Fey forced him to audition for the part anyway, to make sure he could carry the character through an entire series. Obviously, he could.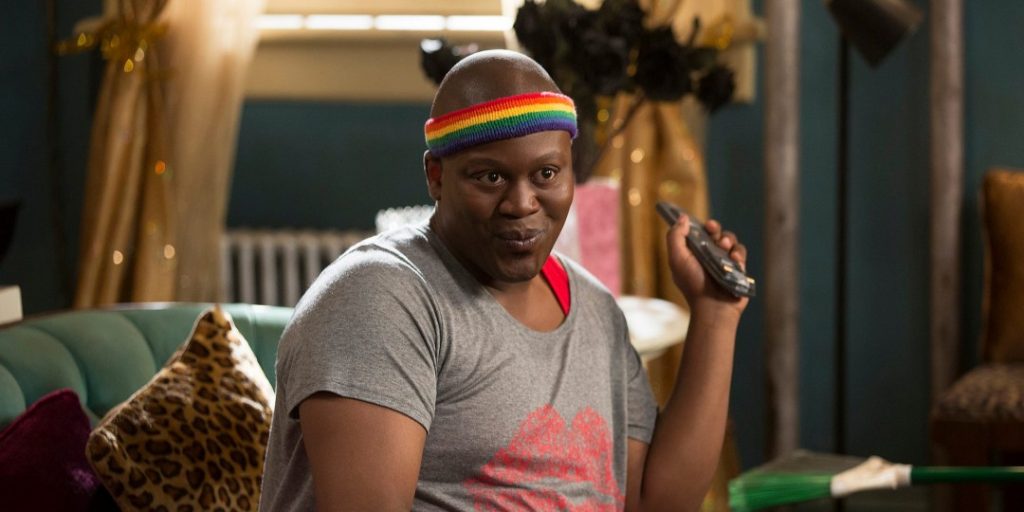 16. Titus Andromedon is a failed actor on the show, but in real life, Tituss Burgess has been ultra-successful on Broadway. Maybe big success is coming Titus' way?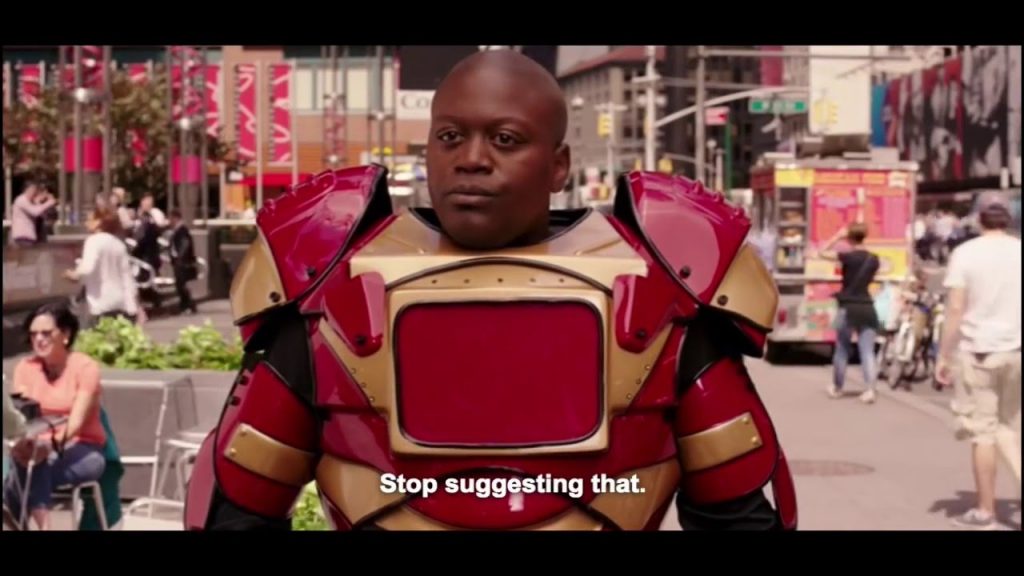 17. Tituss Burgess got his start as Sebastian in The Little Mermaid on Broadway, which is so very adorable. Imagine, Titus Andromedon starring as Sebastian!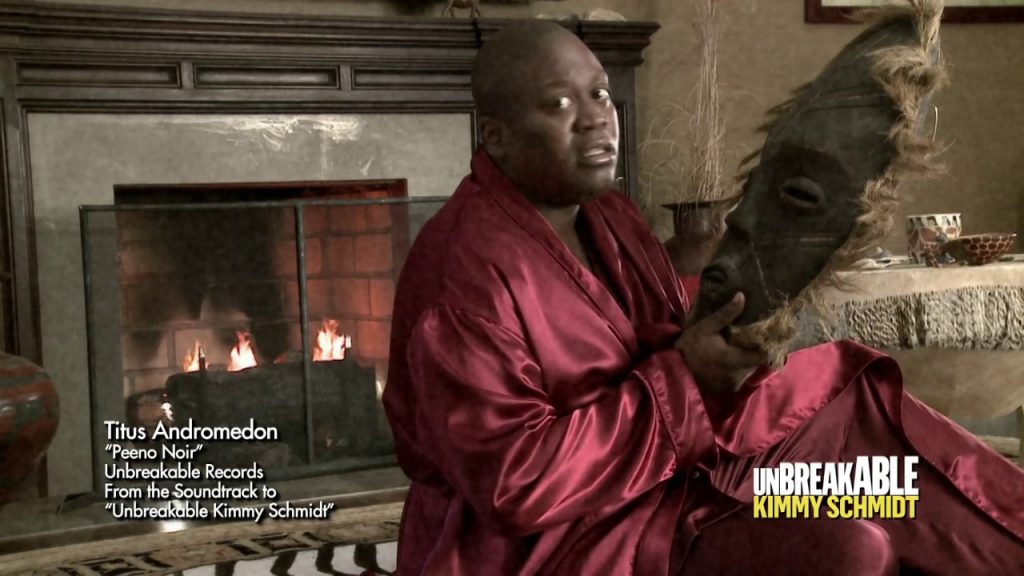 18. The glorious song "Peeno Noir" by Titus was put together completely last minute by Jeff Richmond, Tina Fey's husband and composer / executive producer for the show. The crew was behind schedule that day and wrote the song on top of a ringtone beat.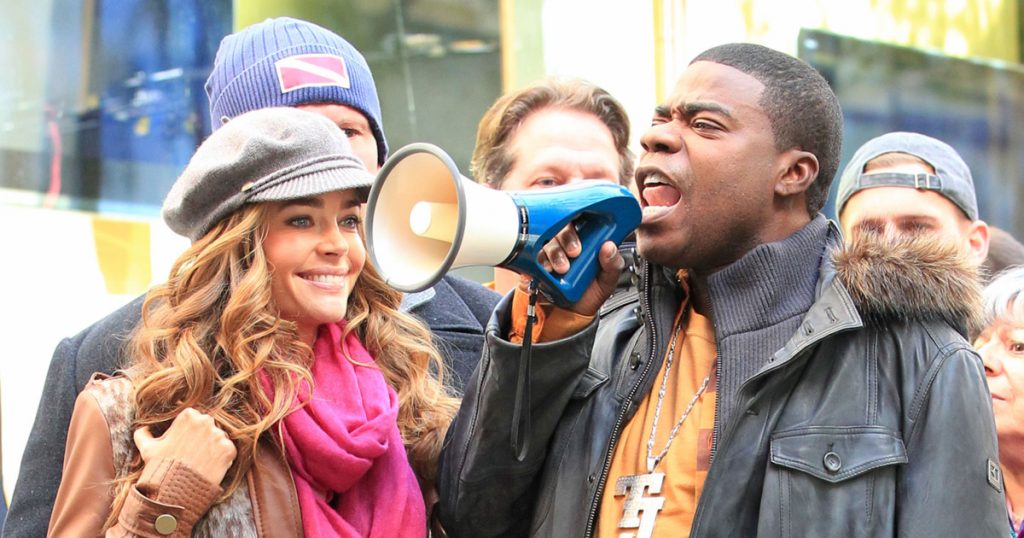 19. 30 Rock lovers may recognize the tune behind "Peeno Noir" – it was stolen from the show's "La Piscine" in which Denise Richards croons about her love of the swimming pool.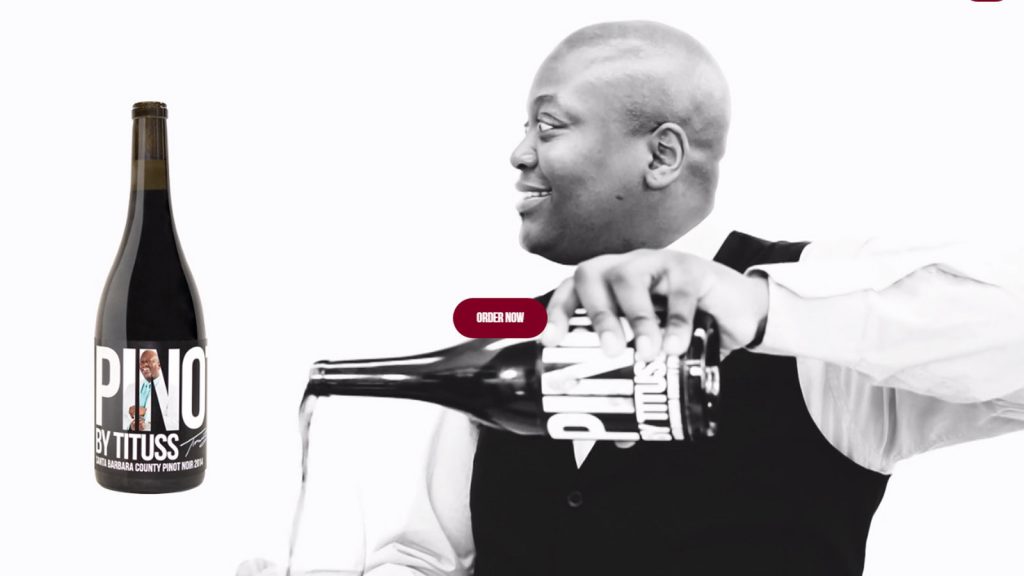 20. "Peeno Noir" was so fantastically popular that Burgess ran with it and created his own brand of Pinot Noir, Pinot by Tituss. It sounds pretty delicious, with "aromas of dried fruits, slate, subtle rosemary, coriander and roses lead to flavors of plum and black cherry cola."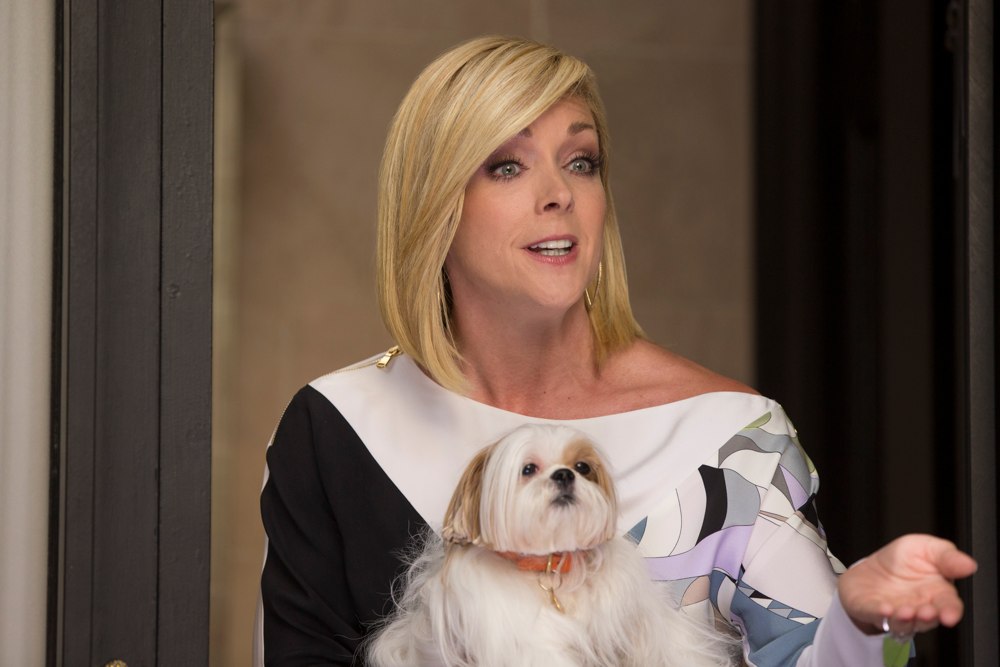 21. Unbreakable Kimmy Schmidt was a continuation of the BFF love story of Tina Fey and Jane Krakowski, her costar on 30 Rock. Jane was always intended to play Jacqueline Voorhees, the clueless ultra-rich mom Kimmy snags a job with.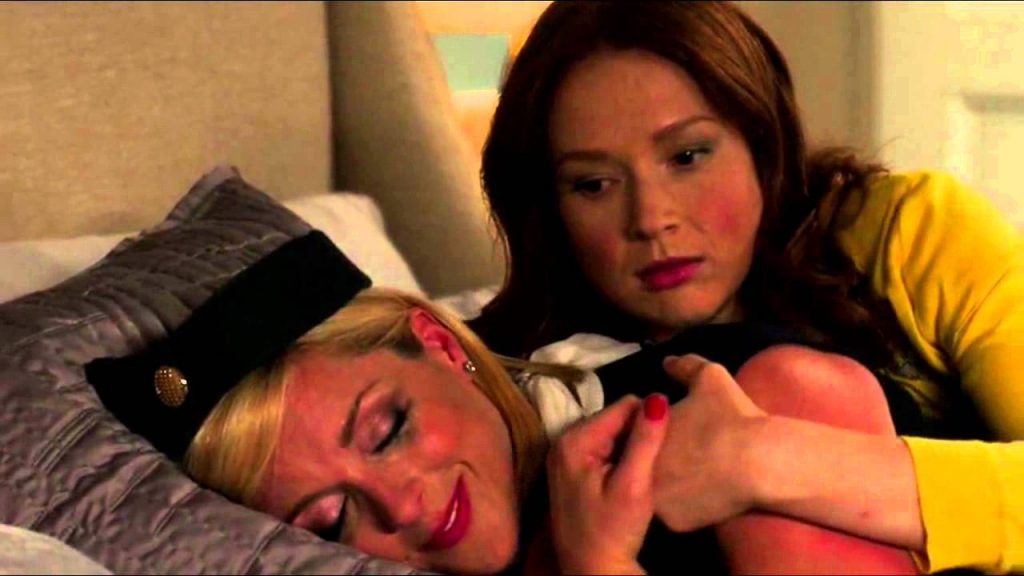 22. Jane Krakowski and Tina Fey were so tight that she didn't even read the script before agreeing to play Jacqueline Voorhees. She knew it would be good. She was right.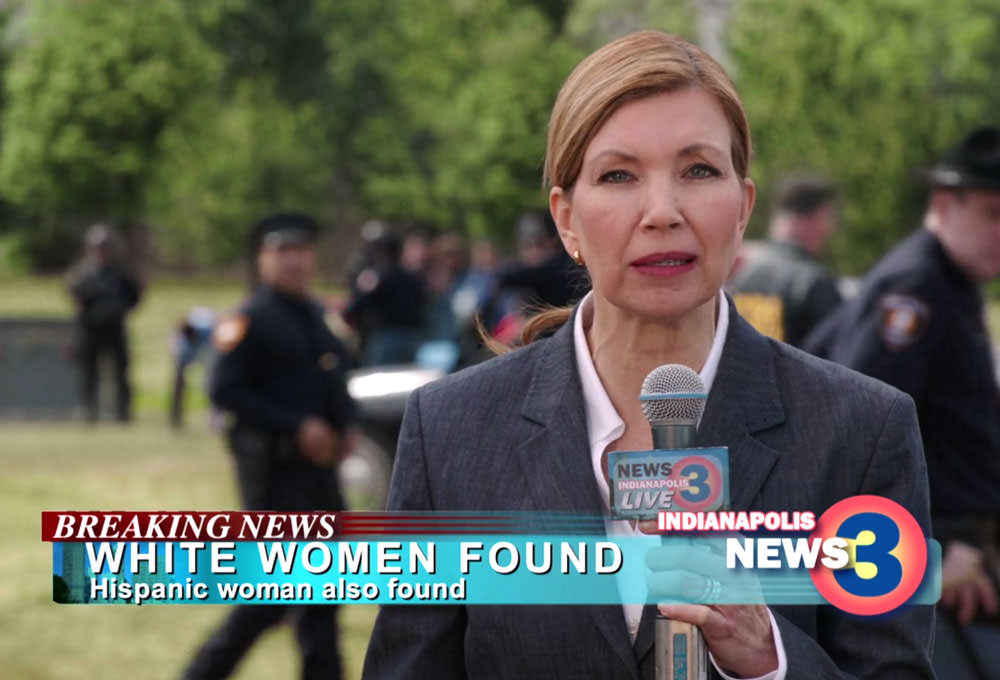 23. Kimmy wasn't made for network TV, but she rocked it at Netflix. Season 2 had even more freedom than Season 1, because the writers knew they could go with jokes, themes, and storylines that weren't so network TV-friendly before.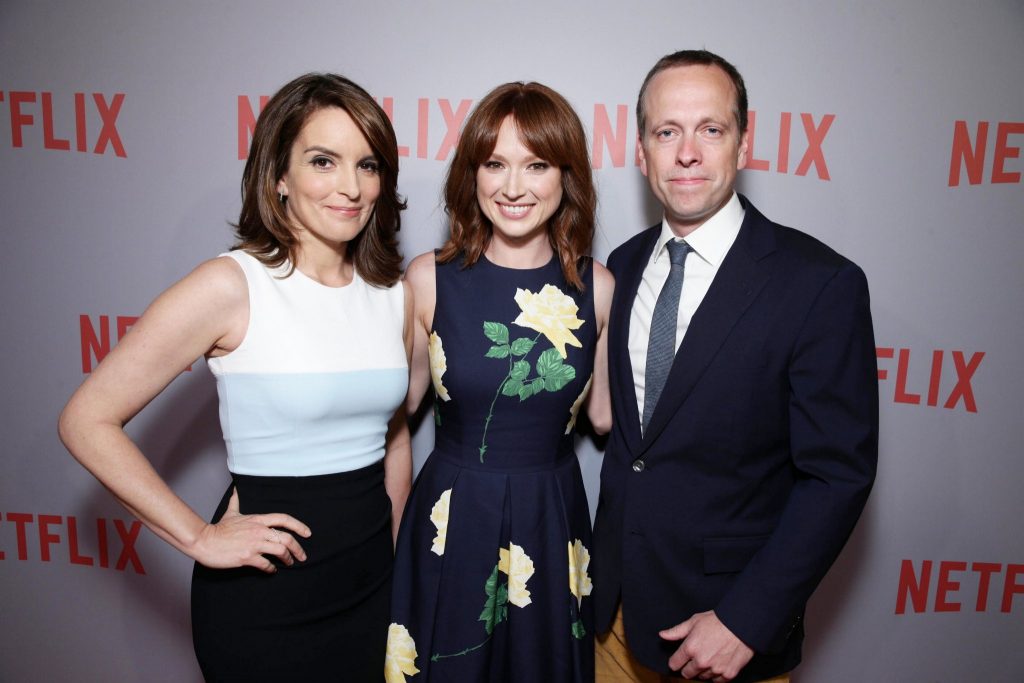 24. Season 3 was postponed, which was frustrating, but for adorable reasons. Tina Fey was busy at work on adapting Mean Girls into a musical (love!) and Ellie Kemper was pregnant with her first child, James Miller Koman (double love!).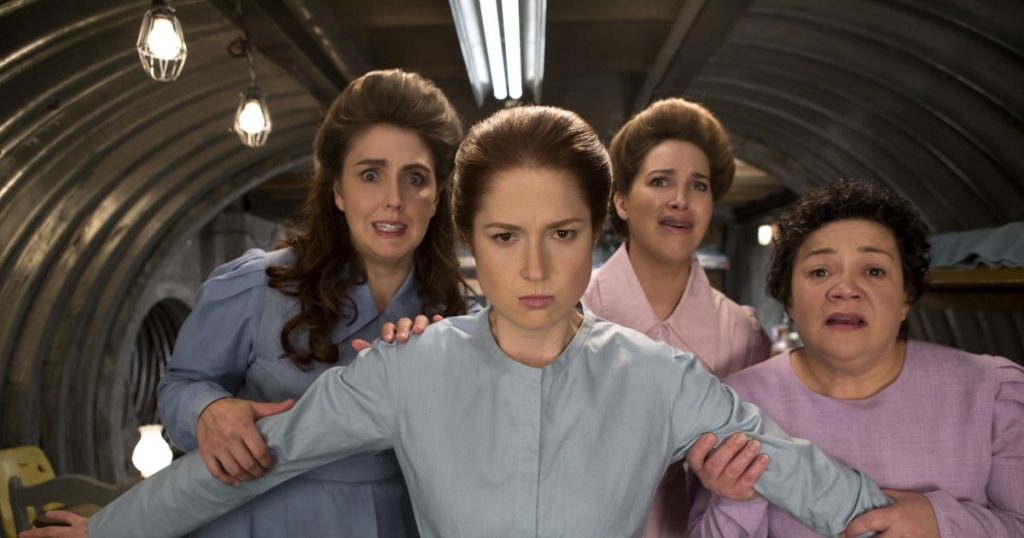 25. You can have adorable with no substance, or you can have adorable with a ton of depth. That's the type we like, and the type Kimmy Schmidt rocks. As Ellie Kemper says, the show has "an arguably dark premise, but of course comedy comes from dark things. But, primarily, it's a show about beginnings and starting over and the resilience of the human spirit." *Sigh*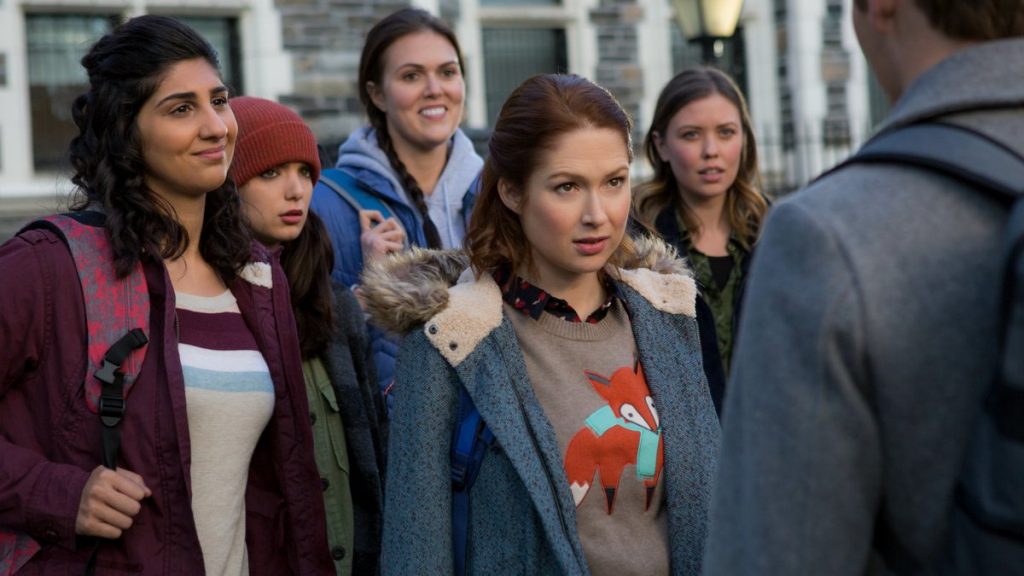 26. The show itself is a misfit, and it's a misfit that we love. As IndieWire put it, "What makes the series remarkable is the fact it's not just a show about oddballs and misfits, but is a misfit itself: A very funny sitcom about loss and trauma." So adorable we could cry (and have / probably will again).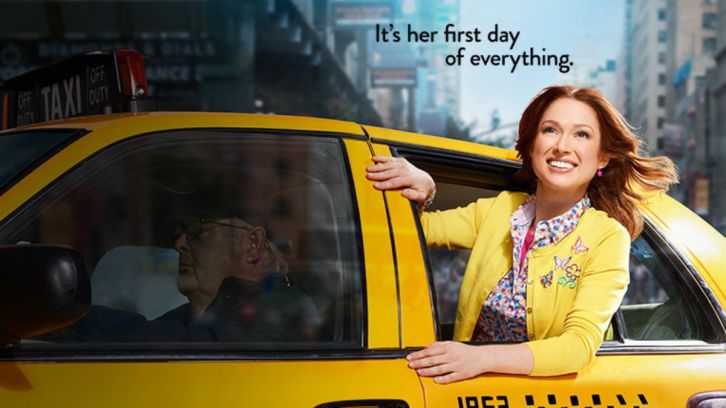 27. The Unbreakable Kimmy Schmidt is bubbly and adorable, but it also tackles issues like PTSD and trauma. Kimmy shows that it's possible to deal with these difficult issues and to be truly unbreakable in the process.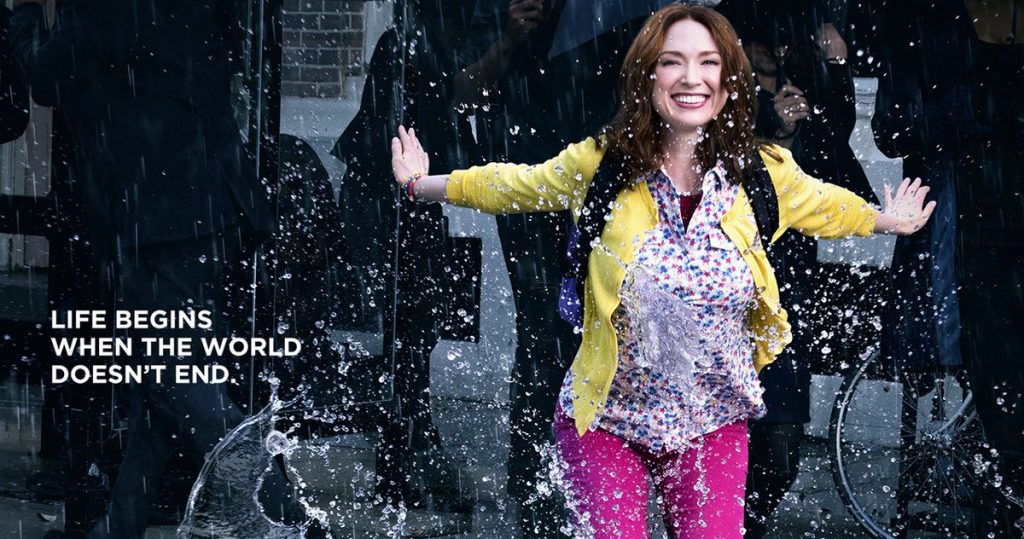 28. Part of that includes therapy. As Kemper says, "I love that she went into therapy, that she started talking about what happened to her in the bunker, and that she did not turn her shoulder to it."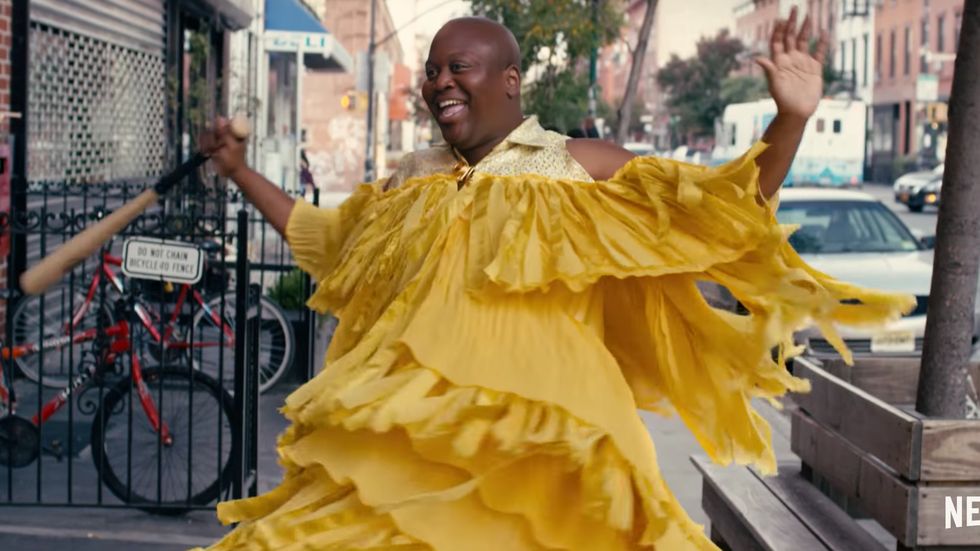 29. In the latest season, Titus taps into the healing power of Bey and Lemonade. Is there a more adorable way of dealing with a tough breakup? We think not.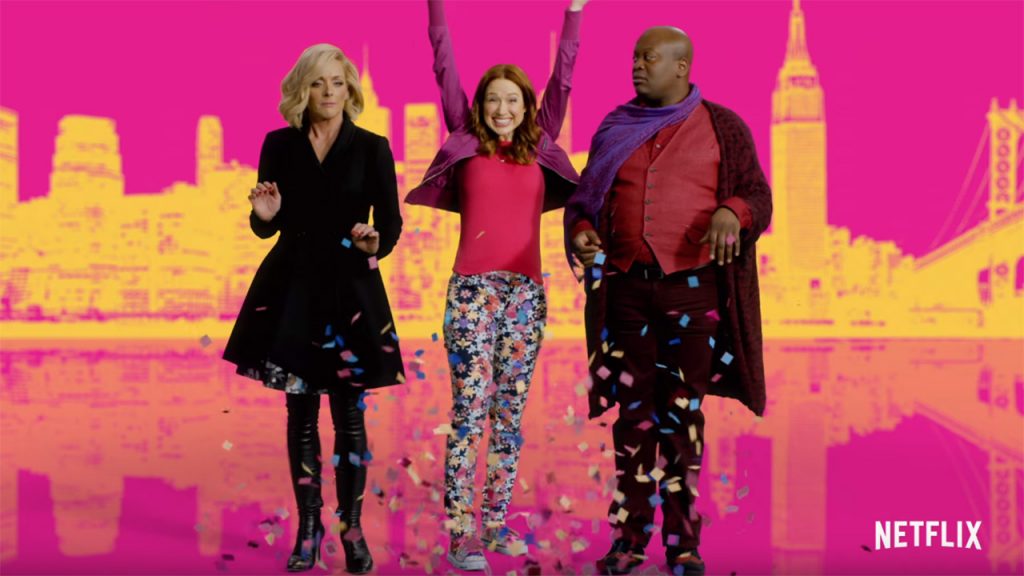 30. Kimmy Schmidt is proving to be totally unbreakable. Just a few weeks into Season 3, Netflix couldn't help but announce the show would be hanging around for a fourth season. This has got to be the most adorable fact of all!