It's only been a few years since Breaking Bad drew to a close, but even before it ended it was being referred to as one of the greatest TV shows ever made. While the concept behind the show – a chemistry teacher turning to meth cooking after a cancer diagnosis – was there from the beginning, the show went through numerous drastic, often shocking changes through the years.
Plenty went on behind the scenes while the show was being produced. Here are a few things you probably didn't know about the landmark programme.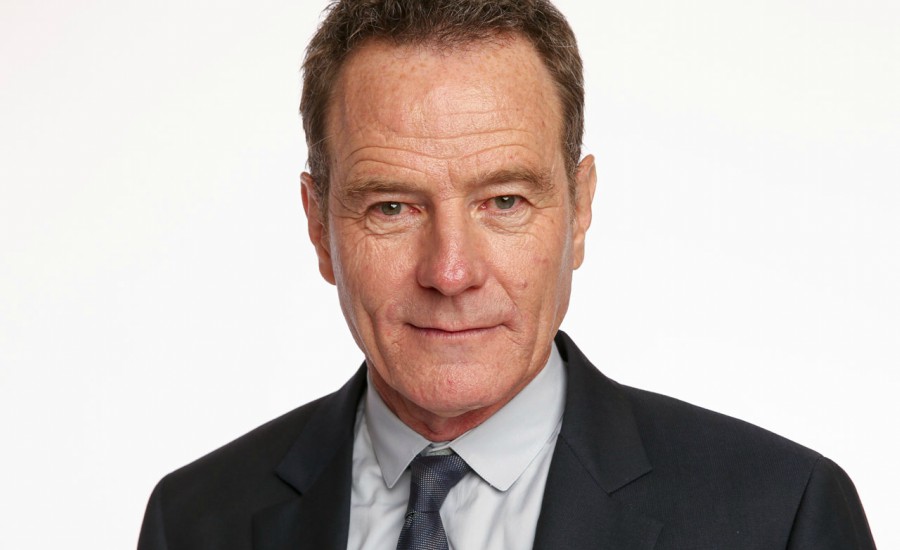 1. Before he ever appeared in the show, Bryan Cranston had two speaking roles in the first season of Mighty Morphin Power Rangers, first as 'Snizzard' and then again as 'Twin Man'. He recently returned to the franchise to play Zordon in the 2017 feature film.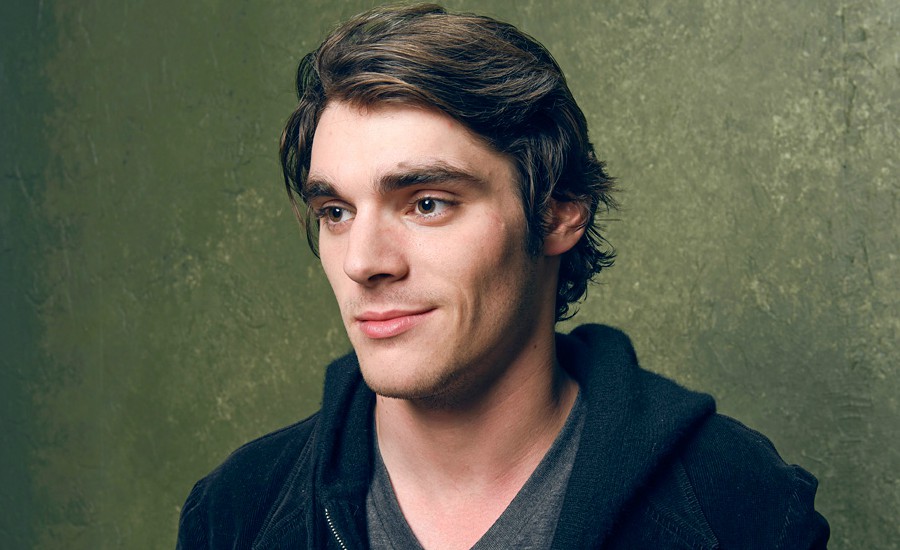 2. R.J. Mitte, the actor who plays Walt Jr., suffers from cerebral palsy in real life, just as his character does. It's less severe in real life, so Mitte had to learn how to walk convincingly on crutches and slur his speech to play the role.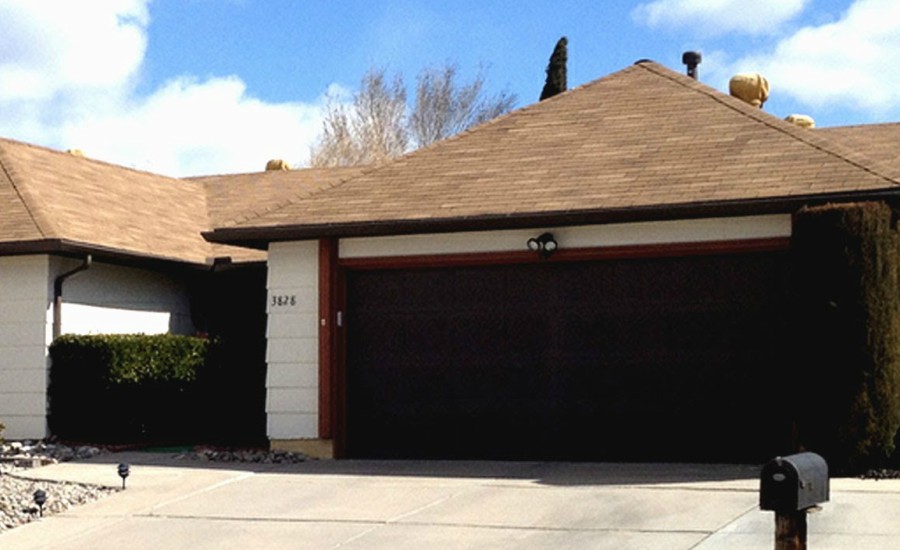 3. The White family home is a home in real life. A woman named Frances Padilla has been living there since 1973, her children and grandson grew up there. The pool was originally going to be covered, but the production designers liked the way it gelled with the rest of the house, so it was written in.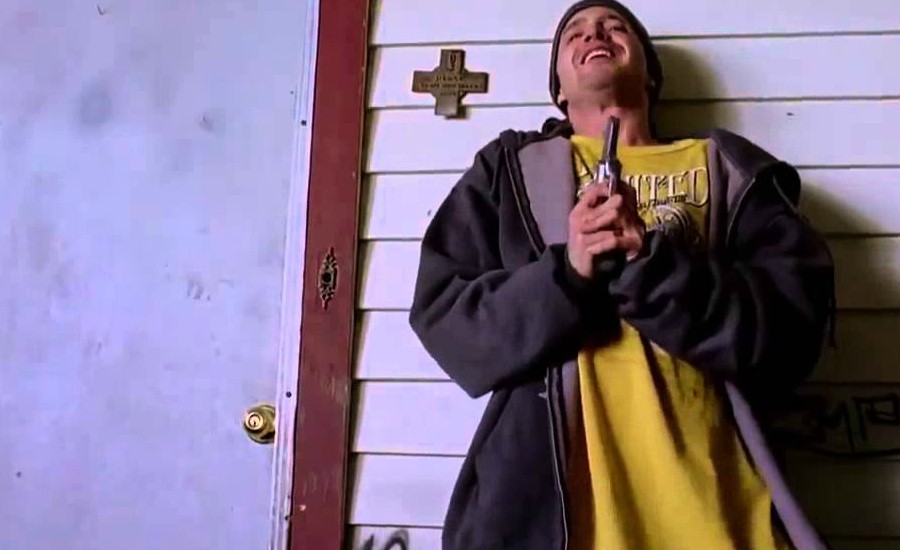 4. Jesse Pinkman was originally going to die in the ninth episode of the first season. Partly due to the 2007-2008 writer's strike, but mostly due to the strength of Aaron Paul's performance, the character was kept in. The rest is history.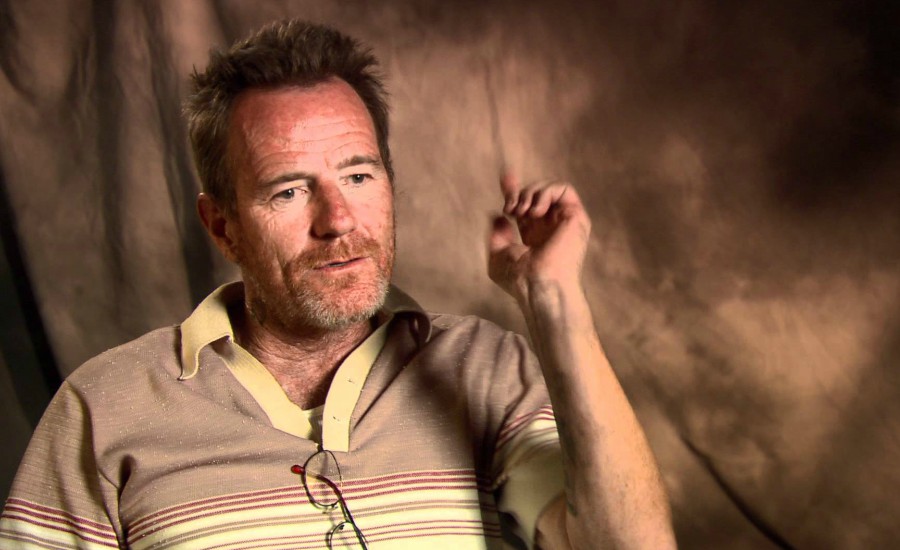 5. Bryan Cranston is pretty straight laced in real life, especially compared to Walter White, but he was once wanted for murder. He spent time working as a waiter at a restaurant in Florida with a very unpleasant chef. All the staff talked about how they might kill him, then one day he vanished for real. As Cranston and his brother had just left town, they became the prime suspects (don't worry, they didn't do it).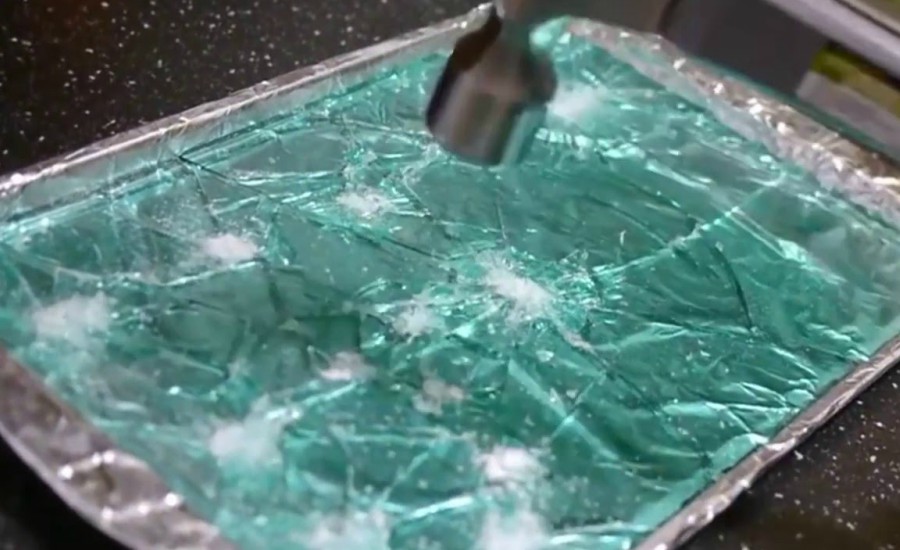 6. The baby blue crystal meth has become iconic in its own right, but unbeknownst to many, it was also edible. In actuality, the meth was blue rock candy from The Candy Lady store in Albuquorke, where the show was shot and set.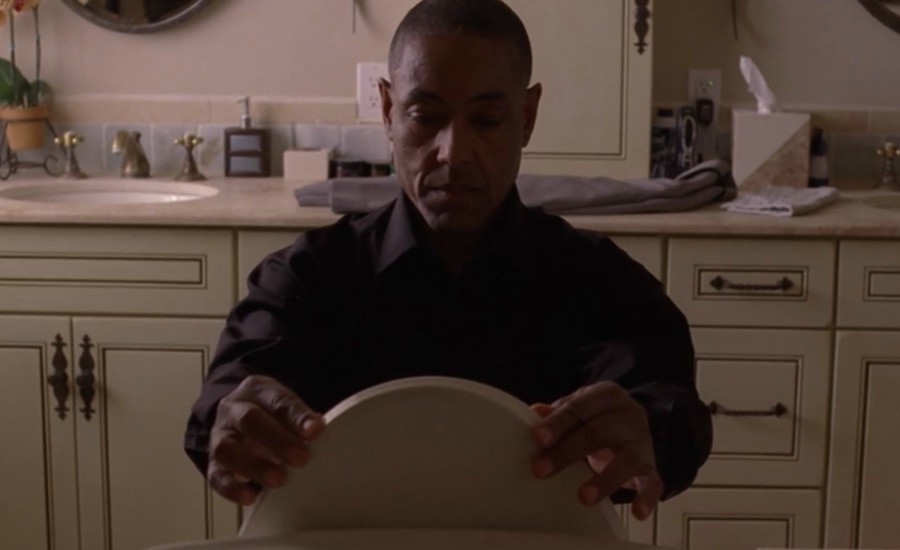 7. Gus, the show's most prominent villain, was only added in when Tuco had to a written out. The character was originally intended to remain the antagonist through season 2, but the actor who played him had to leave due to other commitments.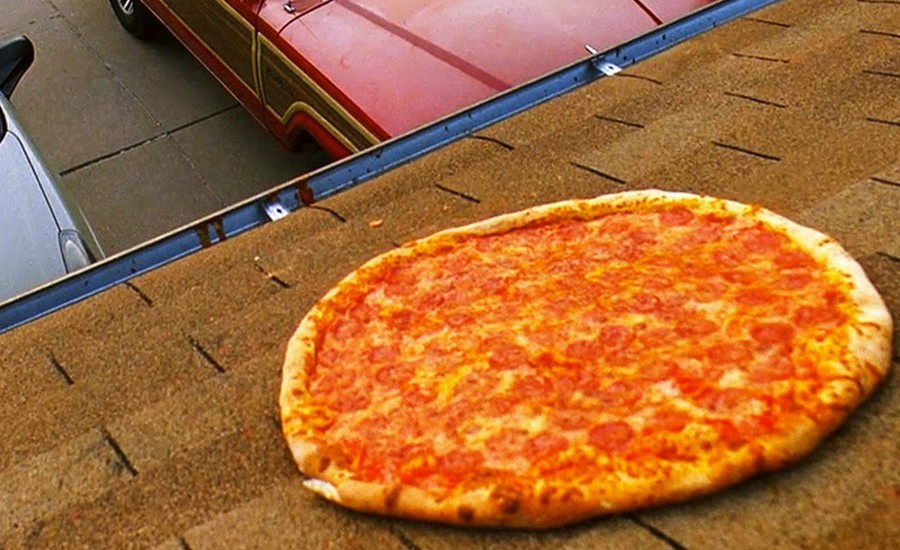 8. Bryan Cranston not only did the 'pizza roof shot' for real, but he got it in the very first take. Vince Gilligan described the throw as "one in a million".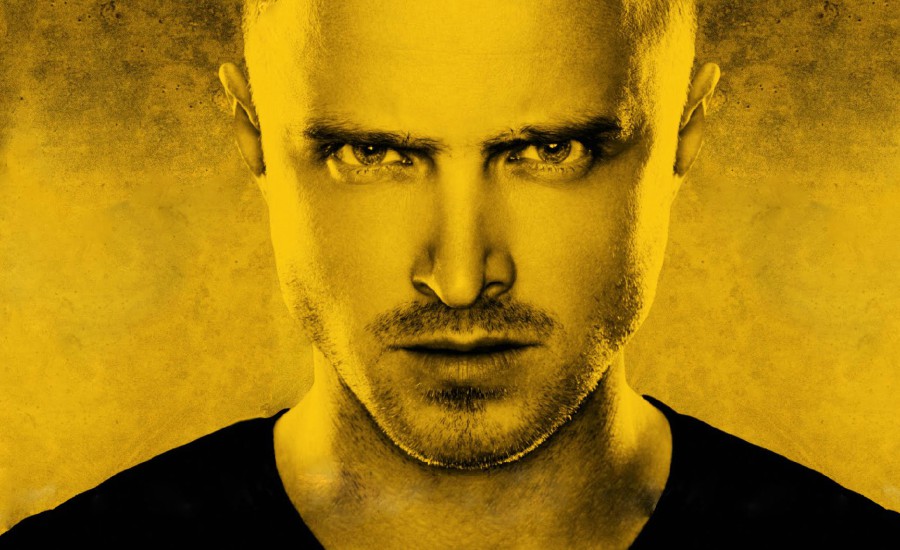 9. Despite the fact that 'bitch' is often regarded as Jesse Pinkman's catch-phrase, he didn't say it all that often. In fact, from beginning to end of the series, he only says it 54 times, which averages out at about 0.9 times per episode.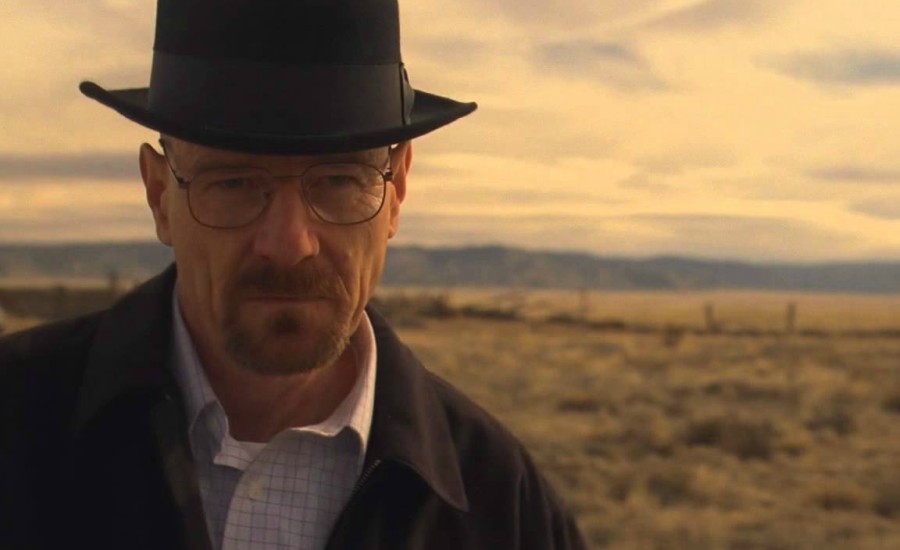 10. Walter's iconic hat, which he wore whenever he adopted his Heisenberg alter ego, was never originally intended to appear. Bryan Cranston asked repeatedly for a hat because he was worried about sunburn, and finally they found the perfect hat (and dramatic moment).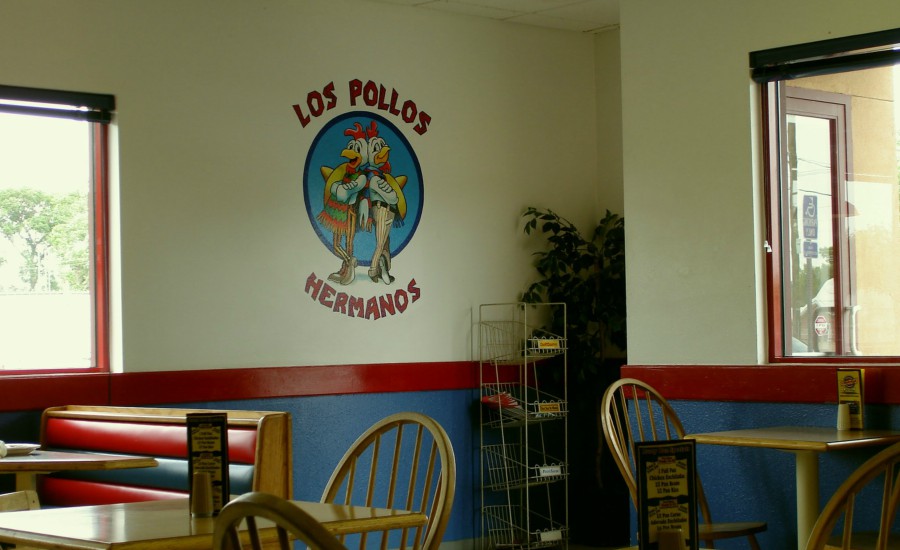 11. Los Pollos Hermanos, Gus Fring's chicken shop, is actually a chicken shop in real life. 'Twisters' is still open for business in Albuquerque, and allegedly some of the Los Pollos signs are still in place.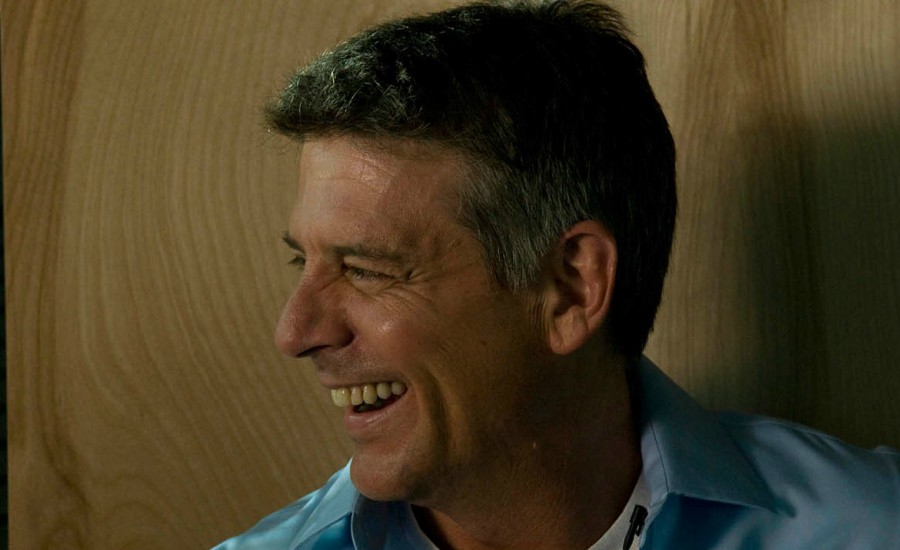 12. In the scene when Ted Beneke falls and breaks his neck, a stuntman had to be used. This would be pretty unremarkable, were it not for the fact that actor Christopher Cousins was unable to do it himself because he'd undergone major spinal surgery four months previous.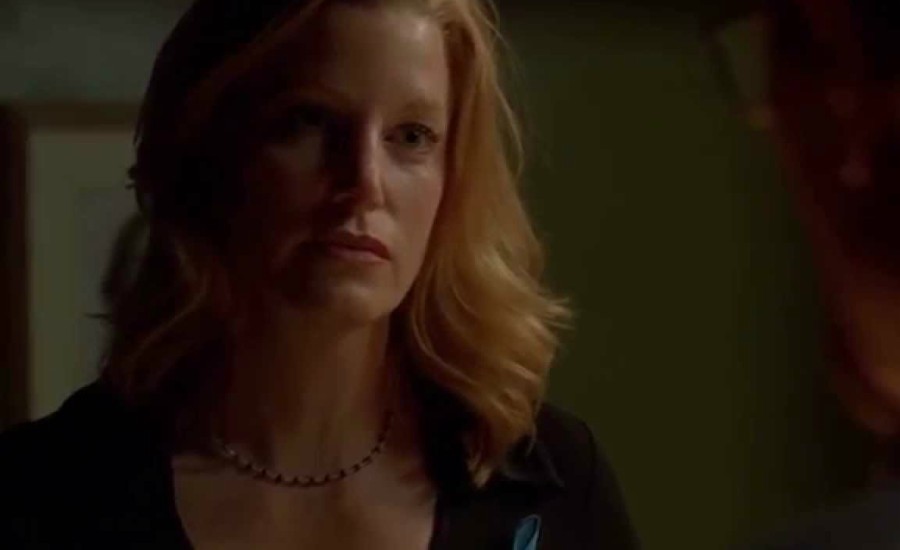 13. Skyler White was never intended to be the most likeable character in the cast, but things got a little out of control. Skyler was subjected to so much hate on social media that actress Anna Gunn had to take steps to make sure she was protected in real life.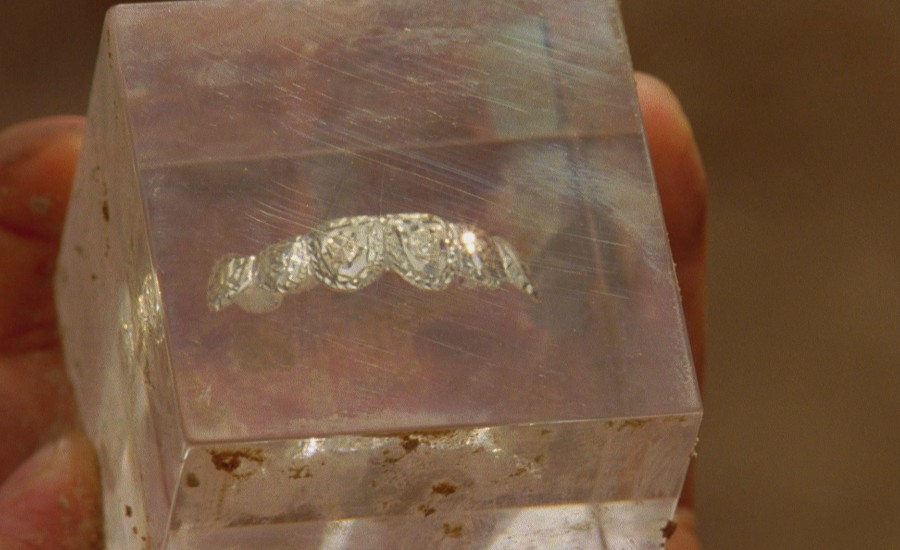 14. After Tuco dies, Hank keeps his gold teeth as a paperweight, but ends up throwing them in the river. Several duplicated were made for this scene, but one of them was never retrieved, which means that Tuco's teeth are still somewhere along a river in New Mexico.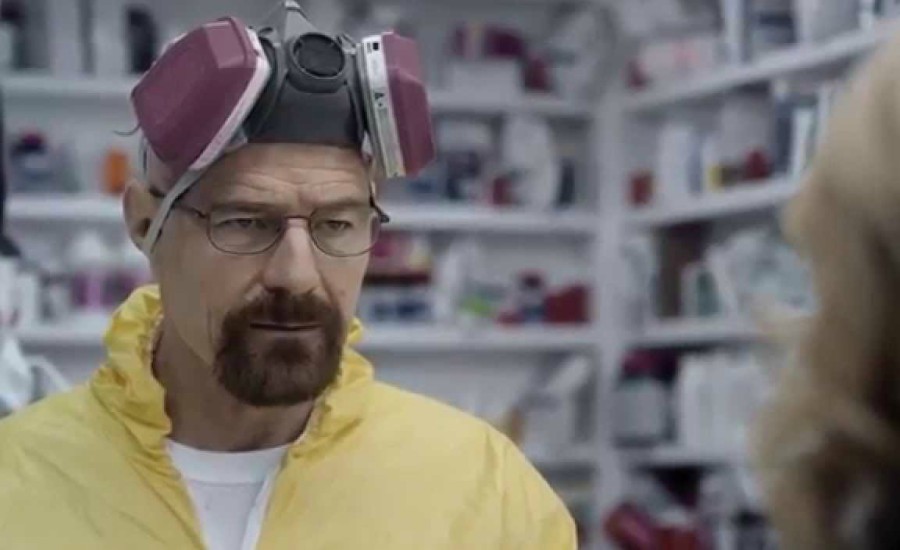 15. Bryan Cranston knows how to cook meth for real. To prepare him for his cooking scenes, Cranston was talked through the process by actual DEA chemists who were consulting on the show. He claims he never ended up doing it for real, but you never know…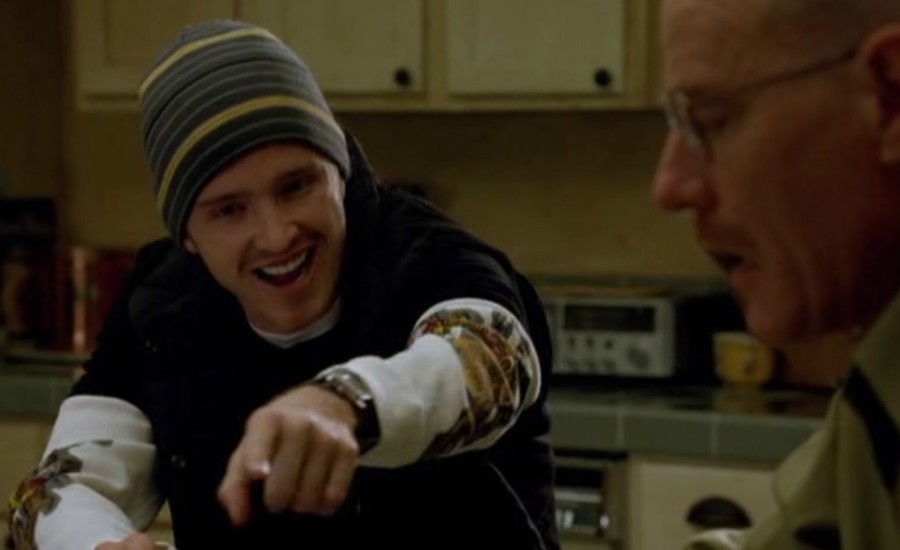 16. The science you see on display in the show is inaccurate, but that's by design. The show runners were concerned that if it was too close to the truth, copycat meth cooks might start appearing. The producers worked with the DEA to make sure that the process you see on TV wouldn't result in meth if you did it for real.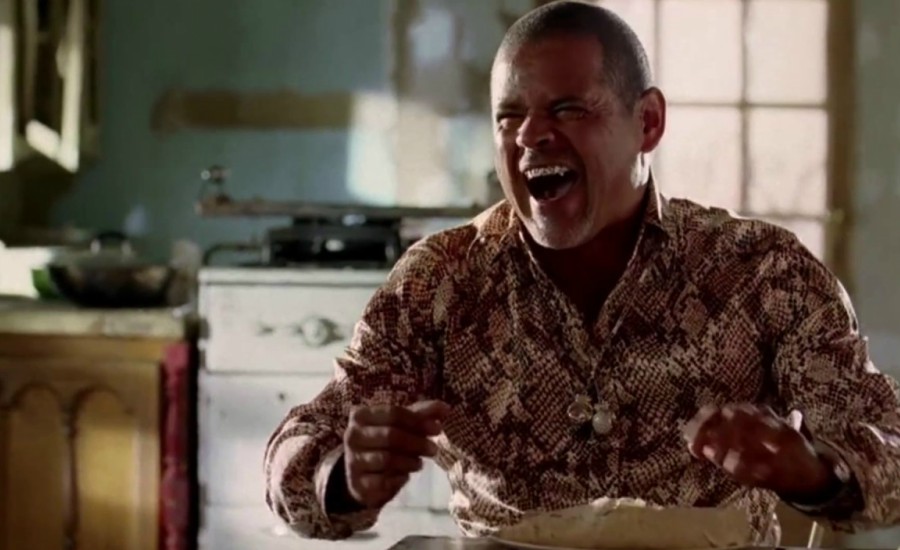 17. During the tussle between Tuco and Jesse Pinkman, Raymond Cruz (who played Tuco) accidentally took things a bit too far. In fact, he knocked Aaron Paul unconscious, but carried on fighting afterwards, unaware of anything being wrong. Paul ended up going to hospital with a concussion.
18. Before Bryan Cranston was selected to play Walter White, a few different actors were considered. John Cusack and Matthew Broderick were both shown scripts, but it's hard to imagine either of them doing what Cranston did with the role.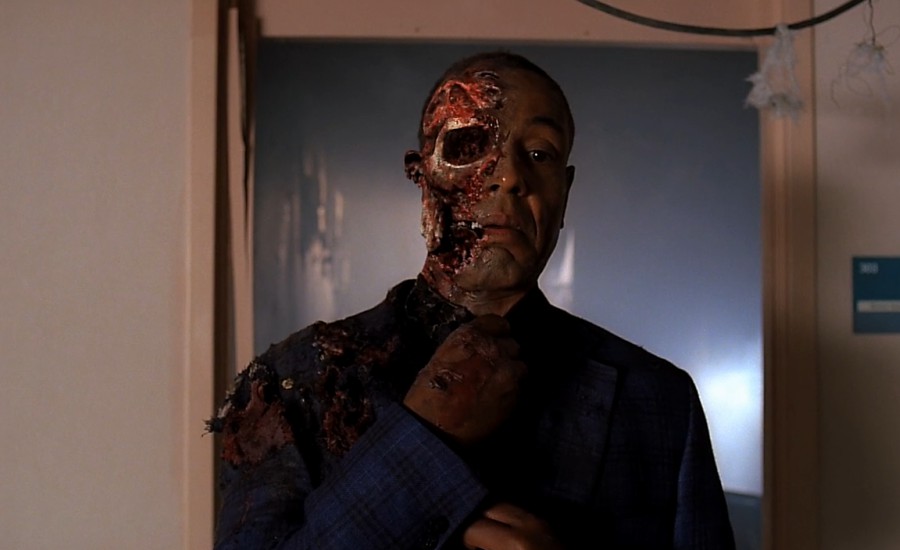 19. Gus Fring's life comes to a gruesome end in the show's fourth season, so gruesome that the producers brought in outside help. Make-up artists from The Walking Dead helped design and build the model which was eventually digitally mapped to Giancarlo Esposito's head.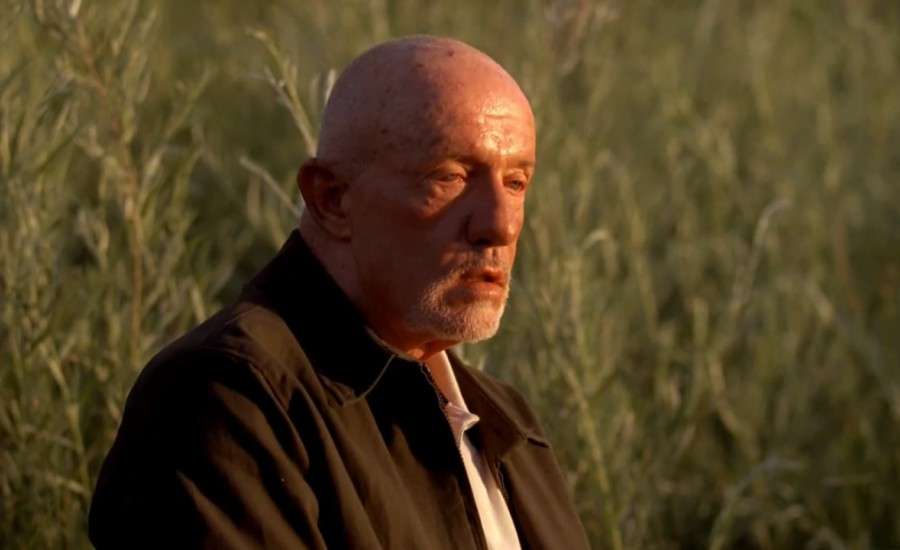 20. When Gus Fring's enforcer, Mike Ehrmantraut, was killed off in the fifth season, the whole crew wore black arm bands. Jonathon Banks, the actor who played Mike, was well loved by the cast and crew, so they wanted to give him a good send-off.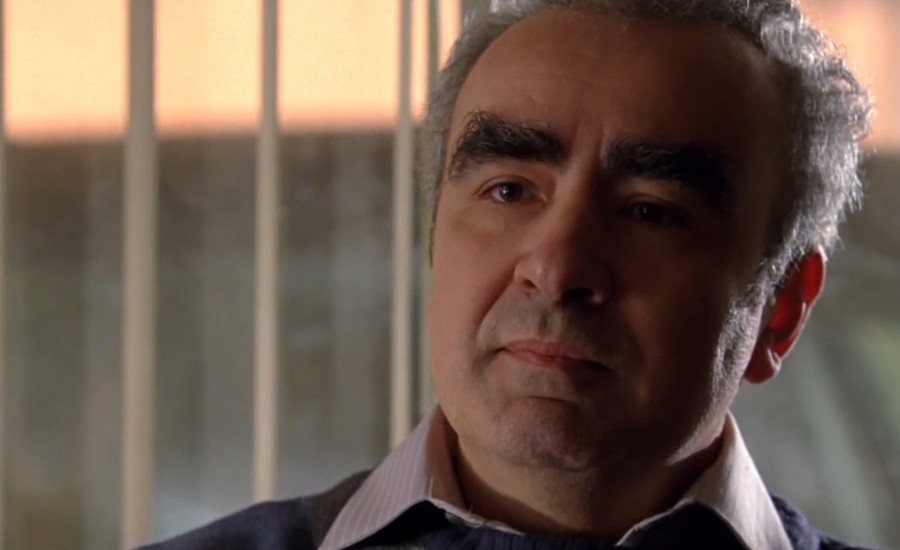 21. There was one chemistry expert in the Breaking Bad cast, but it wasn't Bryan Cranston. Marius Stan, who played car-wash kingpin Bogdan, has a chemistry Phd in real life. He took up acting later on in life.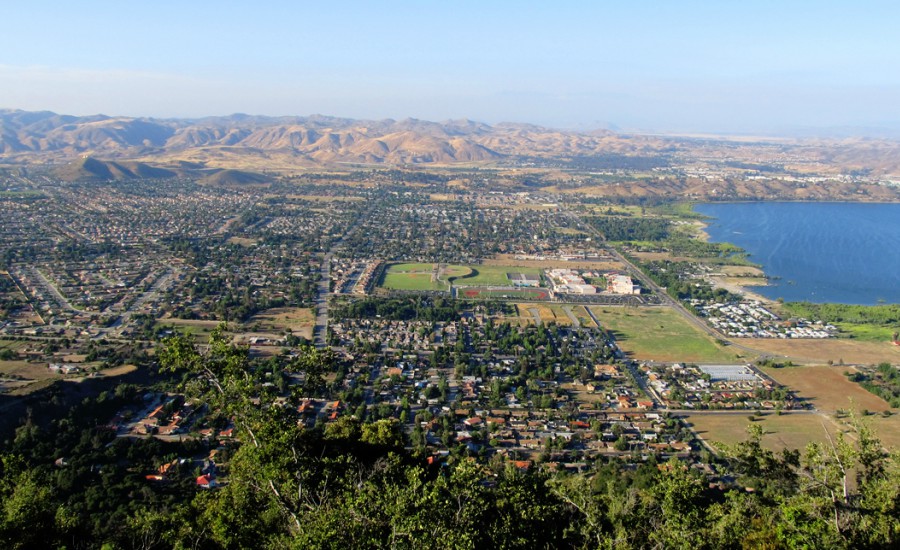 22. Albuquerque has become synonymous with the show, but it was originally going to be set in Riverside, California – a known hotspot for meth in the '90s. The setting was eventually moved, partly for tax reasons and partly because of the beautiful New Mexico skyline.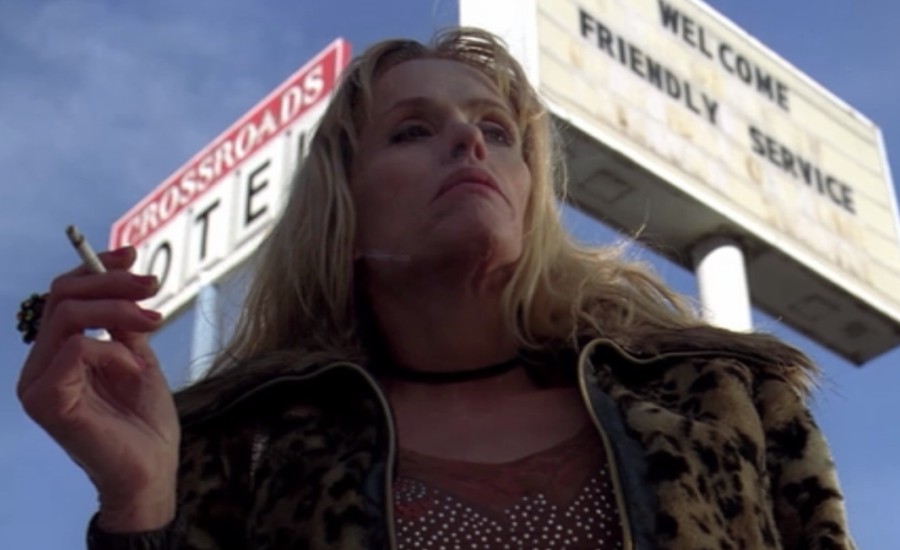 23. Jesse's one-time girlfriend, Wendy S, was one of the more grim examples of the evils of meth, but the actress who played her couldn't be further from that. Julia Minesci has competed in seven Ironman competitions, six in Hawaii and one in Germany, as well as numerous marathons.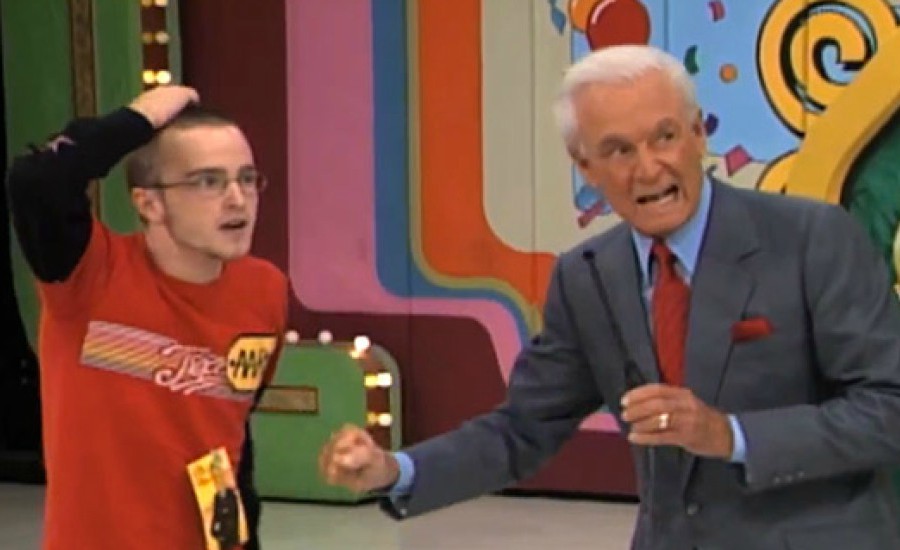 24. Before appearing in Breaking Bad, Aaron Paul was a contestant on The Price is Right. He even managed to win himself a laptop desk, but he missed out on a sports car by a very narrow margin. He can probably afford one now.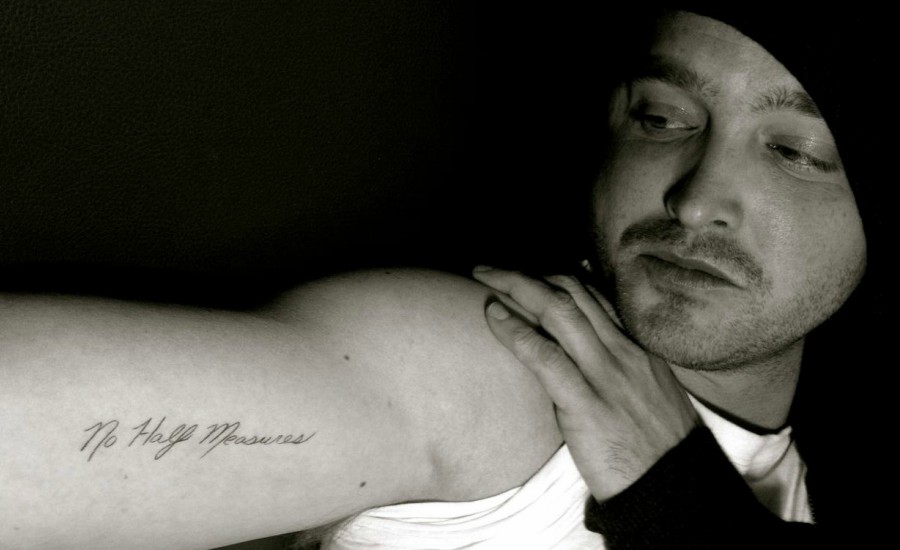 25. Both Aaron Paul and Bryan Cranston have tattoos which represent their time on the show. Cranston has the classic BrBa symbol on his finger, whilst Paul has 'No Half Measures' on his arm, a reference to the title of a pivotal episode.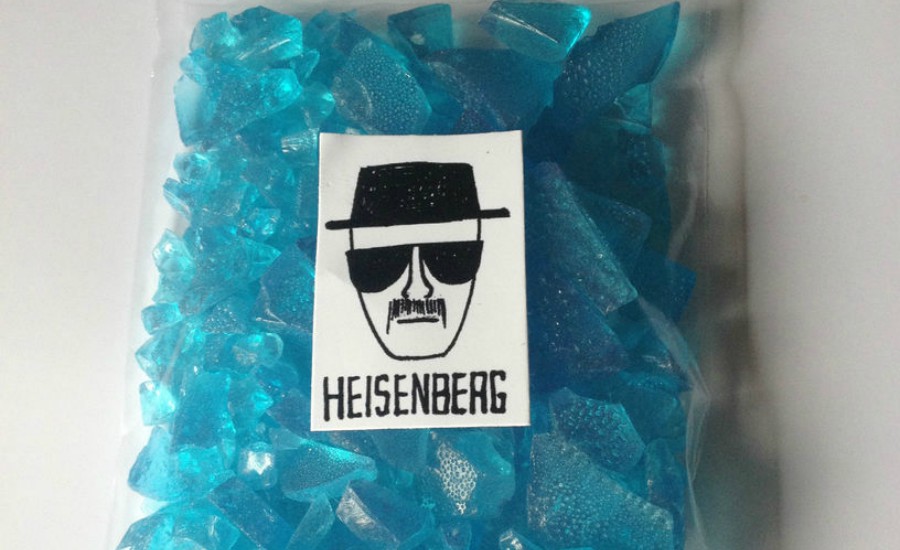 26. Since the show aired, real life meth cooks have started selling blue meth. They do this in an attempt to convince potential buyers that it's better, but in truth it just has blue dye mixed into it.
27. The trick Walter White uses to burn his way out of handcuffs isn't that far from reality. Lives wires have been used by prison inmates as makeshift cigarette lighters. One prison in Australia reported that inmates had broken more than 400 television sets this way.
28. Several real-life teachers have turned to meth cooking since the show aired. A maths professor was arrested for running a lab in 2011, and then in 2017 an actual chemistry teacher in New Mexico was found guilty of drug manufacturing.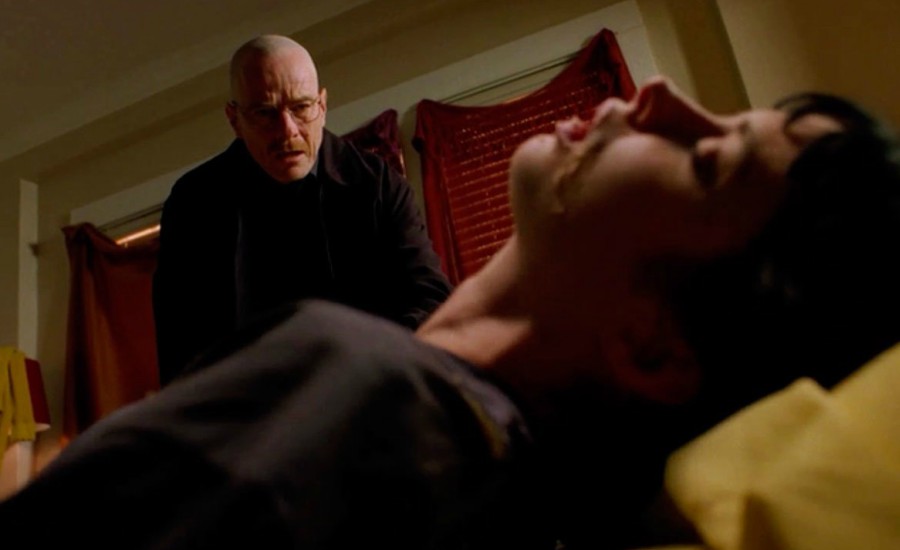 29. Jane's death scene and the aftermath were the hardest scenes for Bryan Cranston and Aaron Paul, respectively. Cranston cried for a full fifteen minutes after shooting his scene, whilst Aaron Paul has said that he was overwhelmingly relieved once that shooting day was over.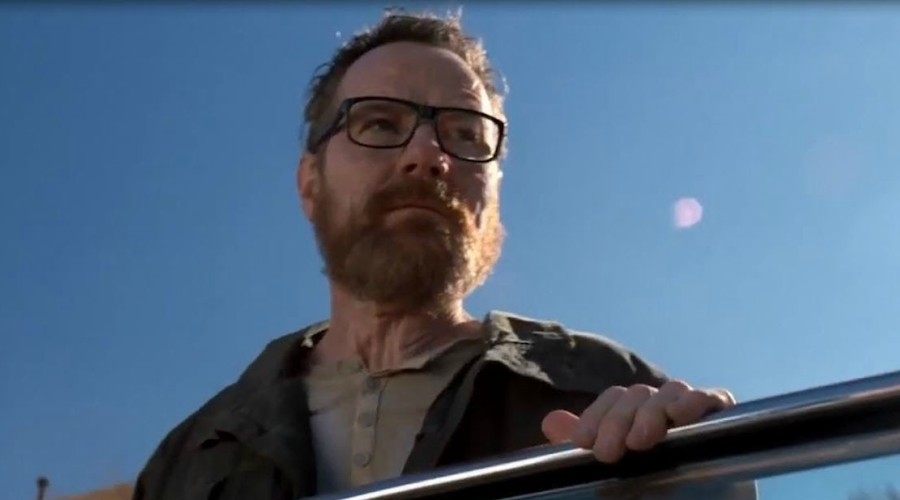 Source: YouTube
30. The title of the final episode, 'Felina', can be interpreted in three ways. It's an anagram of 'finale', but if you break it into thirds, you get Fe Li and Na, the periodic symbols for iron (blood), lithium (meth) and sodium (tears). It's also the name of the woman in the song Walter listens to as he drives back to New Mexico.