If you ask Margaret Atwood about her novel The Handmaid's Tale and its TV adaptation, she won't mince words. As she said of the plot, "Everything I wrote in that book was happening at that time, or had already happened." The book is rich in references to actual horrors committed against women by regimes, religious groups, and other oppressors. The show's symbolism is just as rich.
But did you catch all of it? Here are 30 hidden messages you may have missed in Hulu's adaptation of The Handmaid's Tale.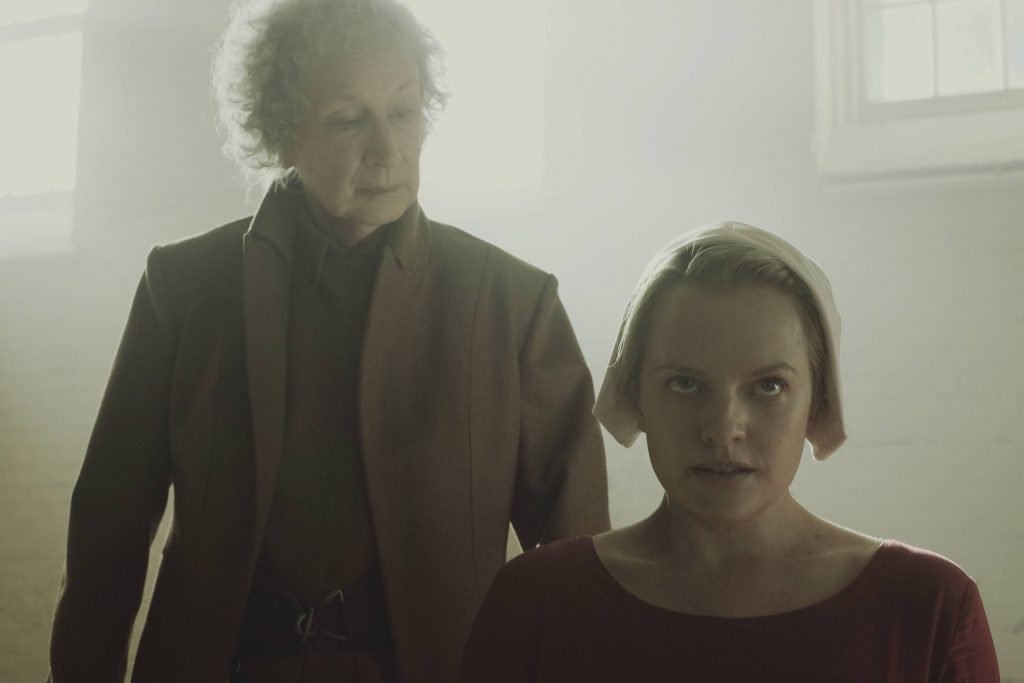 1. The show hides a nod to the original novel's writer, living legend Margaret Atwood. She shows up briefly in the pilot episode to slap June for refusing to follow the rules.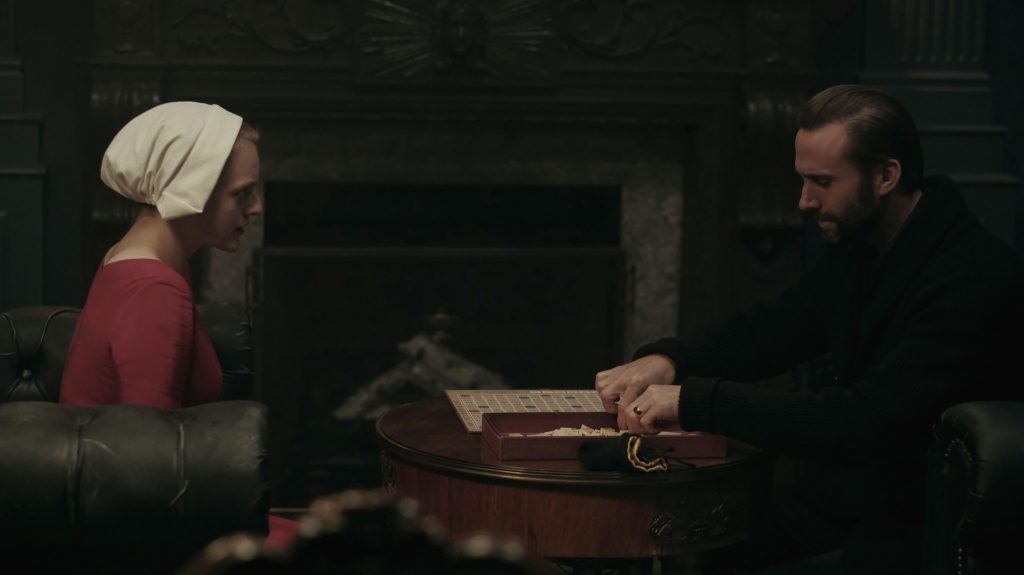 2. Atwood references are scattered throughout the show. She also pops up in the form of turned over Scrabble tiles: M and A.
3. In Episode 5, Offred speaks of her relationship to the Commander and references a poem: "You fit into me / like a hook into an eye / a fish hook / an open eye." This is from Atwood's poem "You Fit Into Me."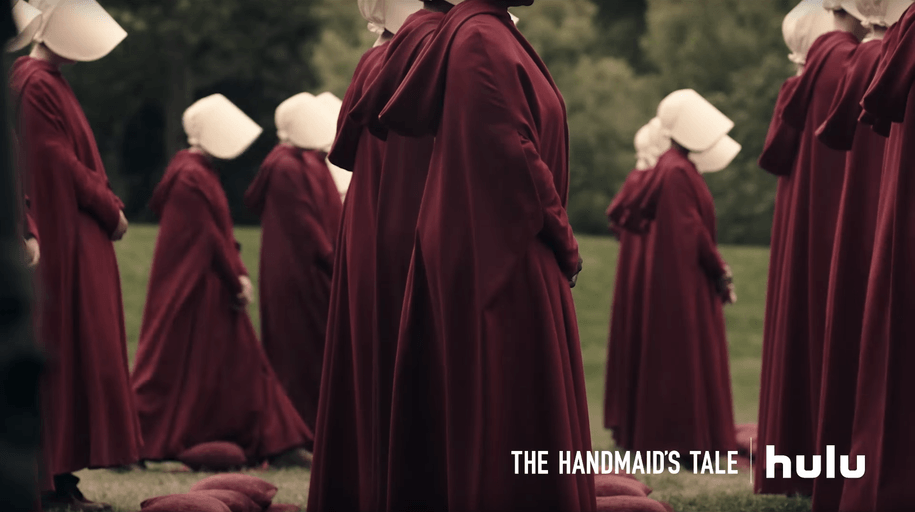 4. All of the clothing worn in the show has symbolic roots. The red outfits worn by the handmaids are symbolic of Mary Magdalene and the blood of childbirth.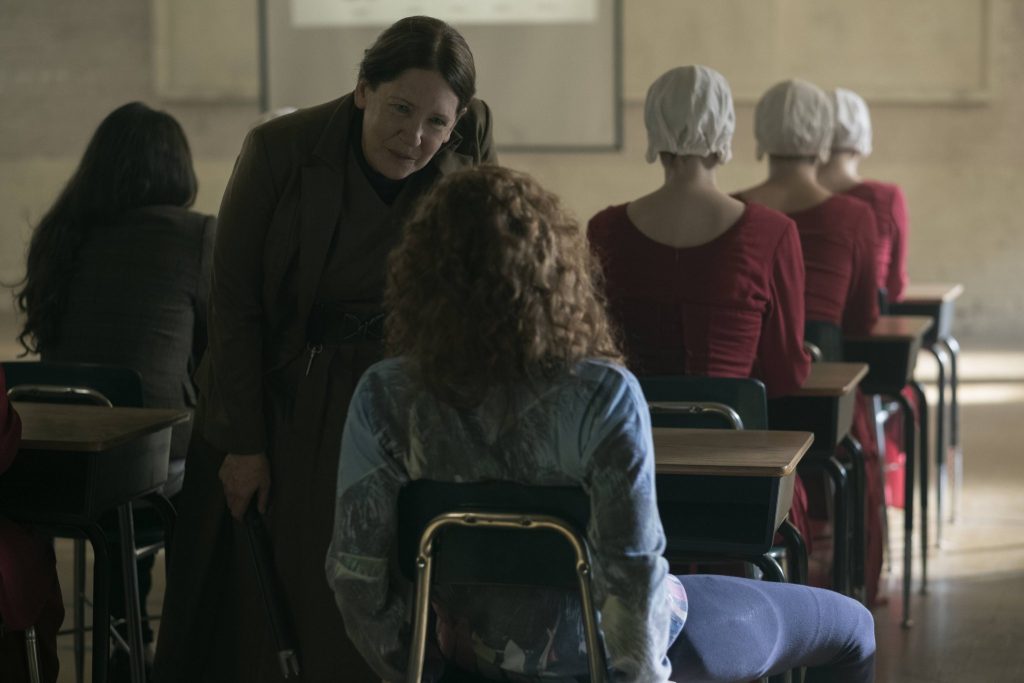 5. The Aunts' uniform has a feminist jab hidden on it. An inverted vagina is sewn into the layers of material on their chest as a joke against women who subjugate their fellow women.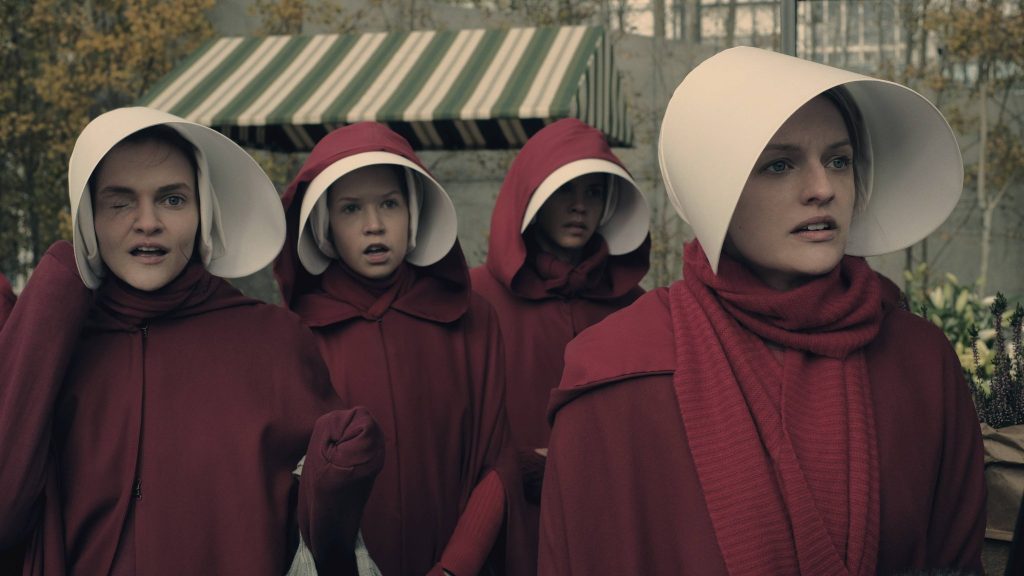 6. The Handmaids have boots that would typically lace up – but they have no laces. This is because the Handmaid's could try to kill themselves with the laces.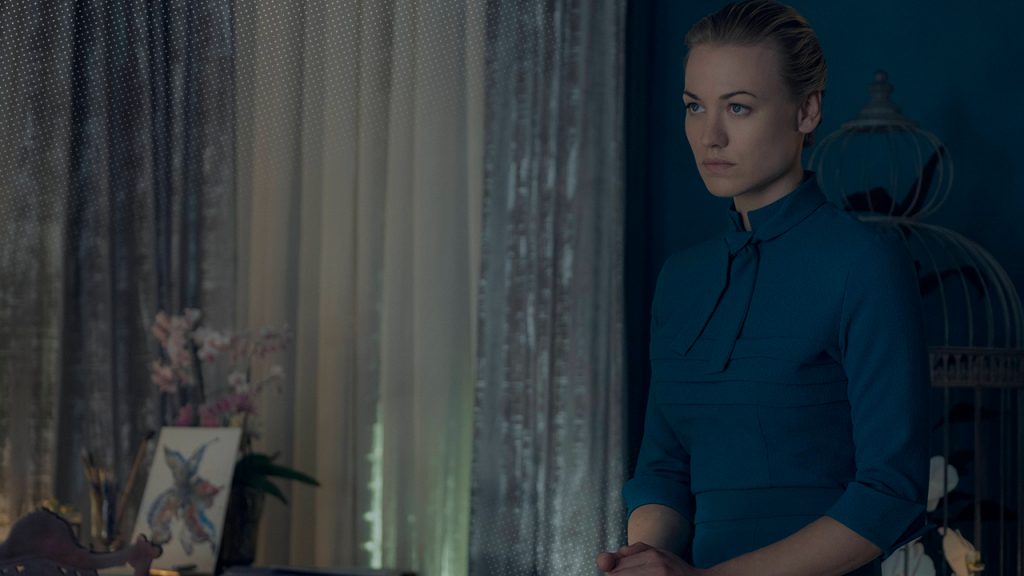 7. The Wives wear blue to symbolize their purity like the Virgin Mary, as they never (supposedly) have sex with their husbands – that's reserved for the handmaids.
8. The Commanders are dressed in black suits because black is "the most powerful and mystical hue on the color spectrum" according to the costume designer Ane Crabtree.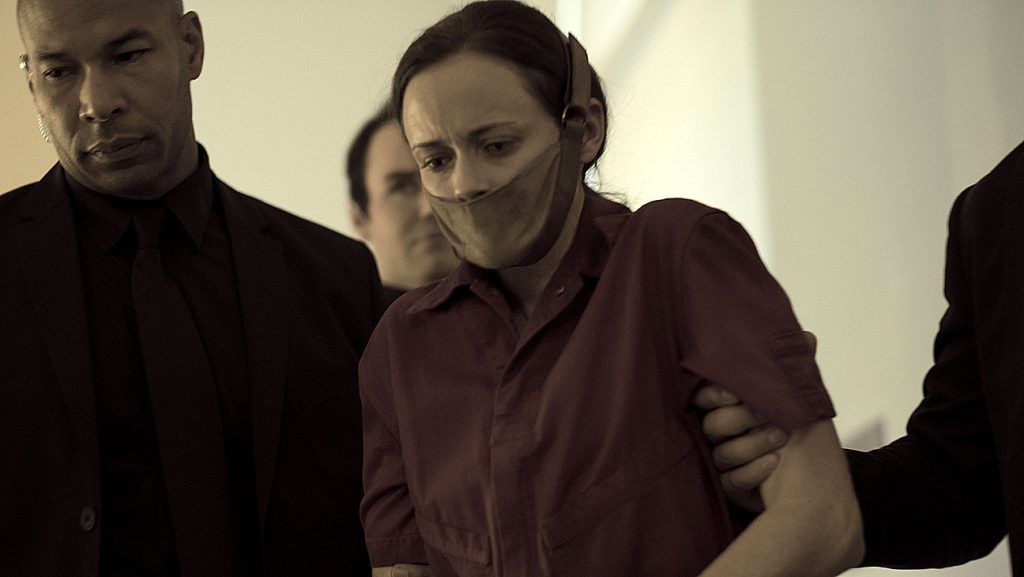 9. At first the Handmaids' names may just should weird. But then you notice: the Handmaids' names aren't really their names – they are the names of the men who own them. "Offred" is "of Fred," or Fred's handmaid.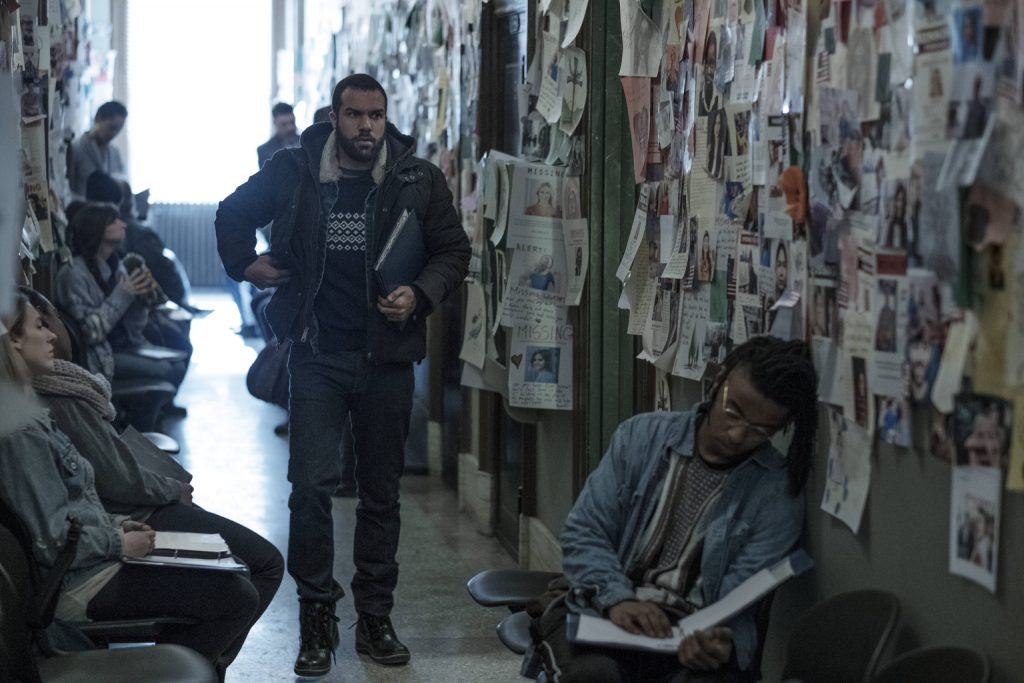 10. Margaret Atwood chose to have the show take place in America, even though she's from Canada. This is because Canada tends to be "the place you run away to," as it is in the show.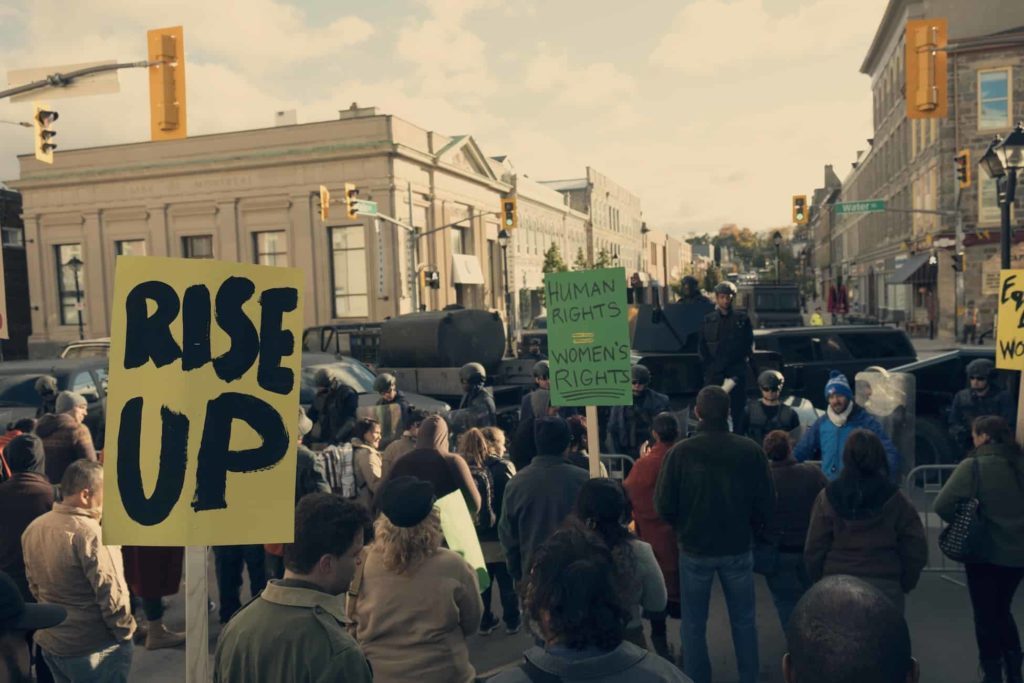 11. The women's march in the Handmaid's Tale was filmed before the actual United States' Women's March on Washington. The show makes pretty clear nods at the Trump administration, though, and Margaret Atwood and others have expressed their disdain and concern.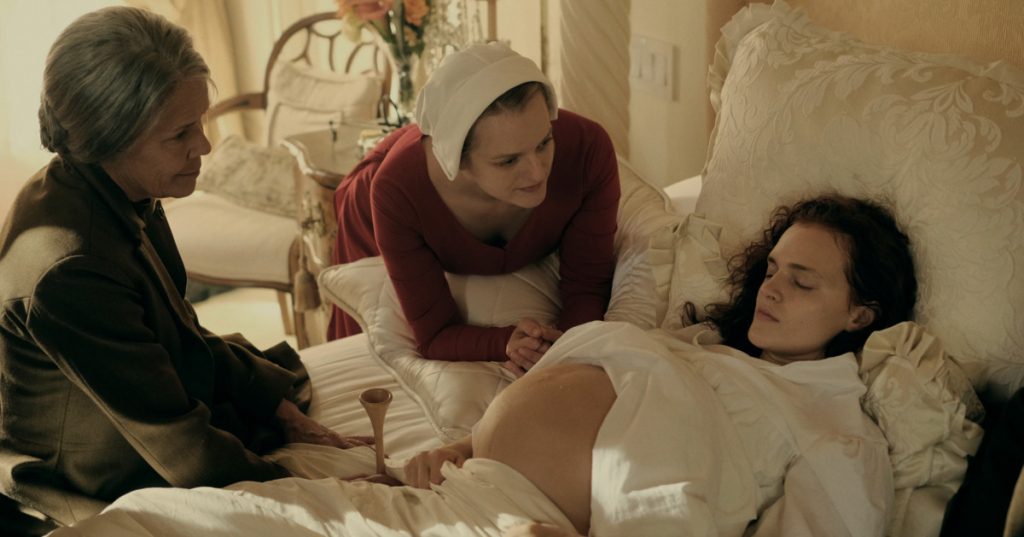 12. The show's mandatory childbirth was a nod to a real regime led by Nicolae Ceaușescu in Romania. Ceausescu and his wife were eventually executed on charges of genocide and sabotage to the Romanian economy.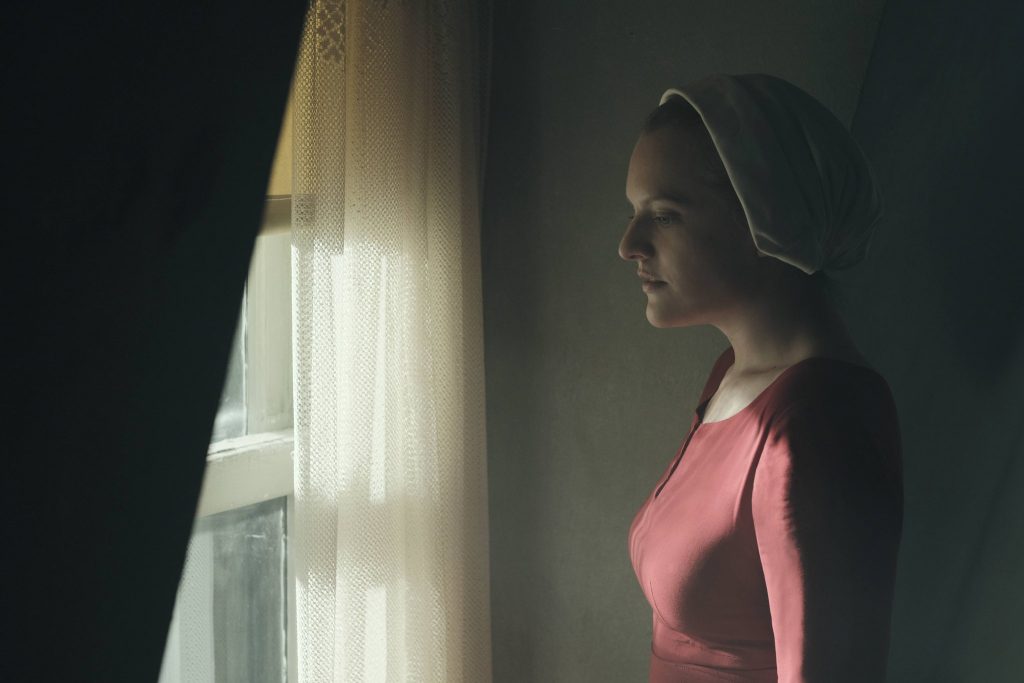 13. Offred's room has a desk in it, but she can't use it. As production designer Julie Berghoff notes, "We put a desk there, but she can't write. So it's almost like a remnant, a remembrance of 'Oh, I was a writer, an editor. I can't even sit and write anymore."
14. But look closer. In Offred's room, there's also an outline on the wall in the shape of a mirror. It's not there anymore because, as Berghoff says, "They don't want you to be vain anymore, so we basically put the shape of a mirror on the wall to make it feel like at one point there was a mirror there."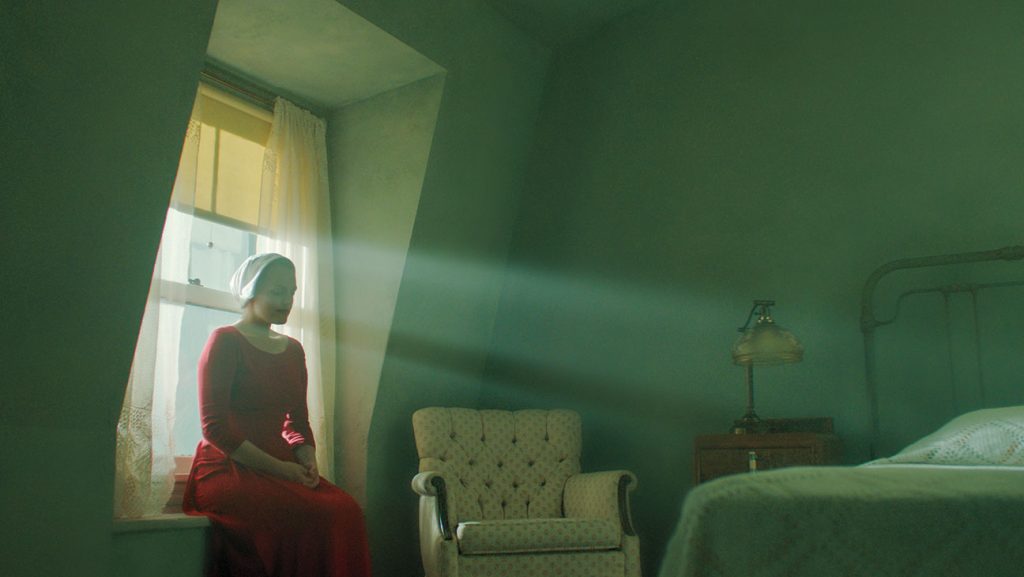 15. Offred's room is a stark white. This is intentional: it brings to mind a sanatorium, and Offred is living in an insane society, trying not to go insane herself.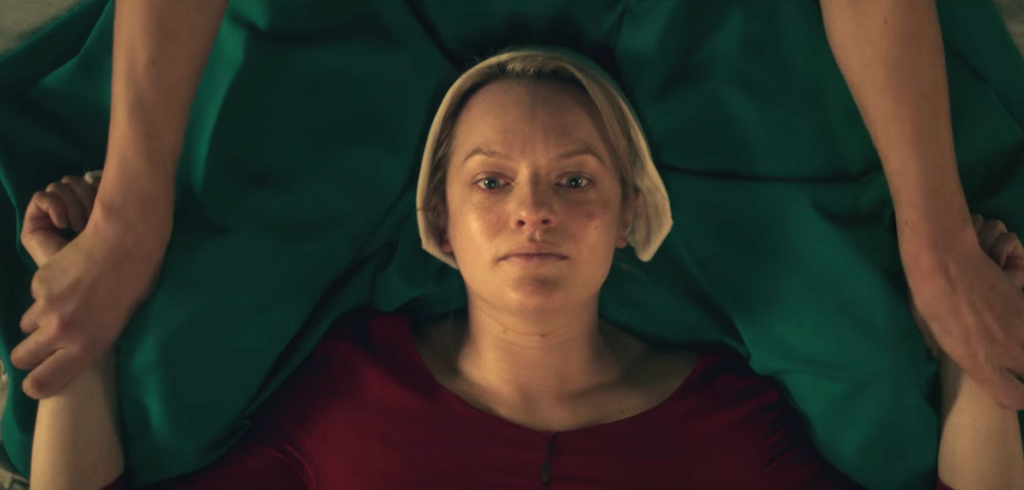 16. The Handmaids' rooms also lack locks. As Elizabeth Moss (AKA the actress who plays the lead, Offred) notes, "there are no locks on the doors and there's nothing in there that you could hurt yourself with, so that's a political message as far as women's rights."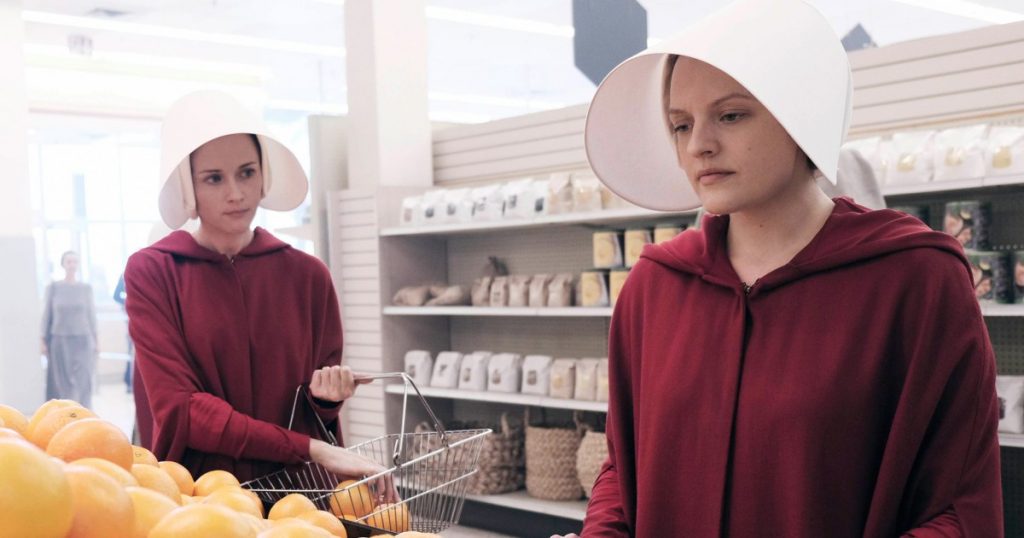 17. The grocery store looks pretty normal at first glance. But look closer: there's no writing. Handmaids aren't allowed to read anymore, so the store shelves have graphics and symbols rather than words. The otherwise normalcy and modernity of the store is ultra-chilling when you notice this detail.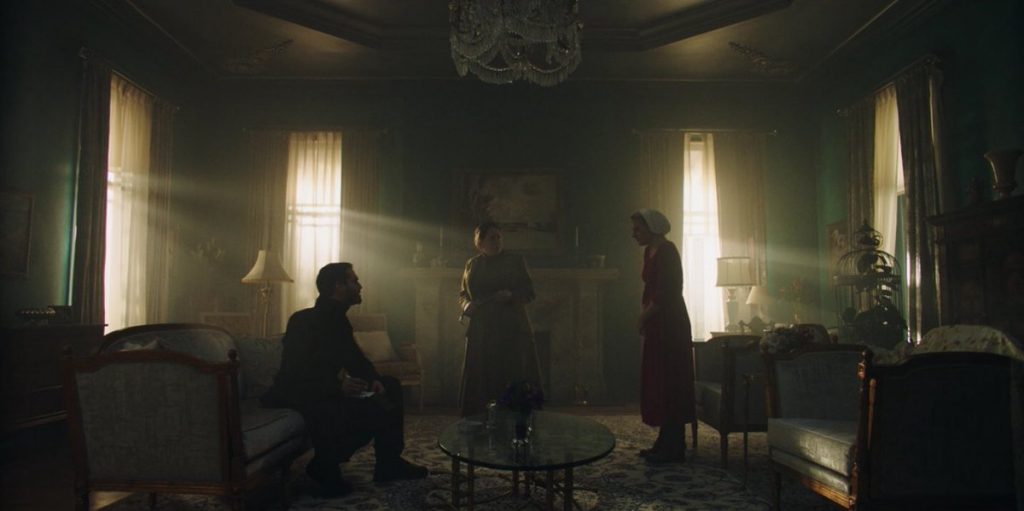 18. Serena Joy the Commander's Wife loves art – you may have noticed she has an impressive collection, a rarity in Gilead. The hidden message in this is that all of these paintings were stolen from the Boston Museum of Modern Art when society collapsed. As Berghoff notes, ""We pretended like they went into the Boston Museum of Modern Art and stole all their favorite paintings. Serena Joy is a watercolorist, and she loves nature, so she picked Monets."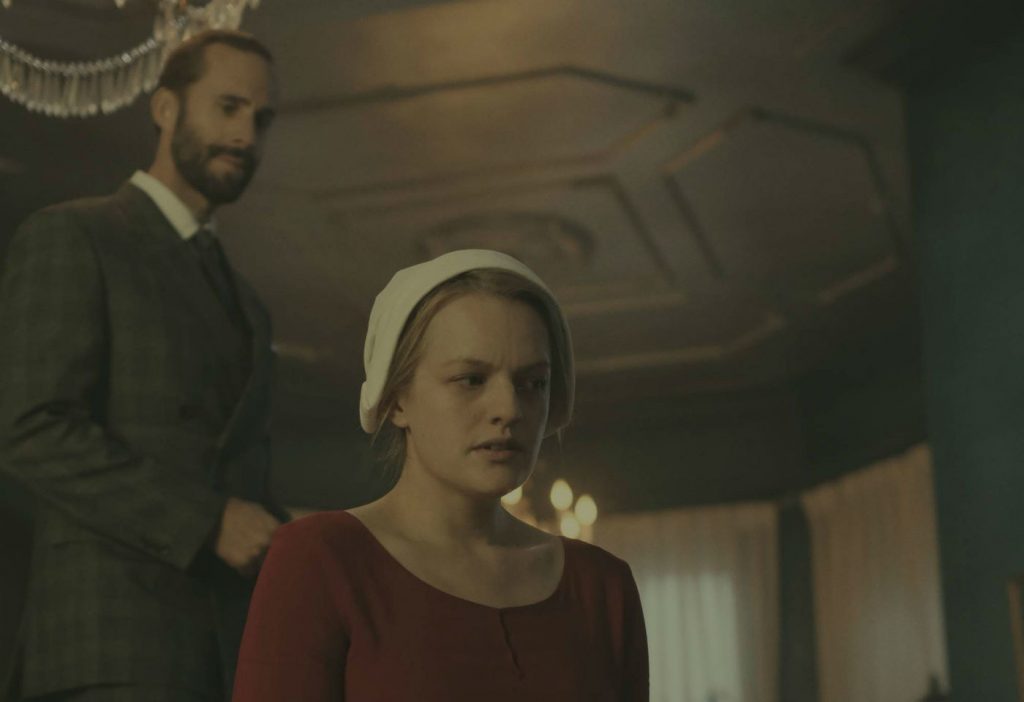 19. The Commander's office is a treasure trove of forbidden things: sexual art, alcohol, games, books, etc. It's also where Offred is able to tap into his desire for the old days – and its temptations.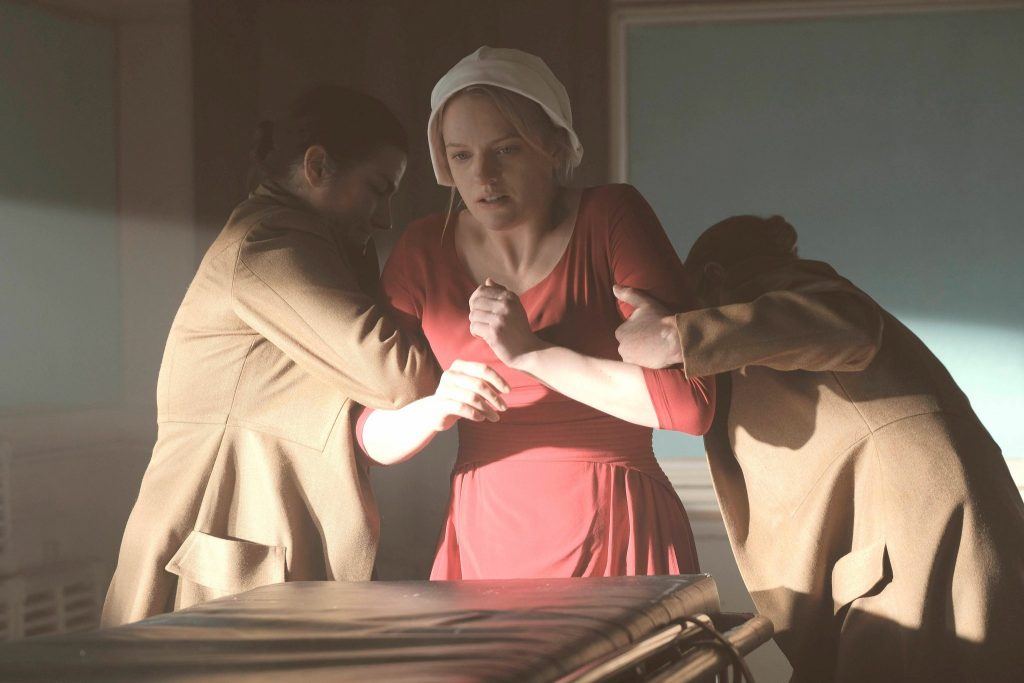 20. The Commander's office is lacking in modern technology, though. This is symbolic of Gilead's attempt at returning to the past and its oppressive traditions.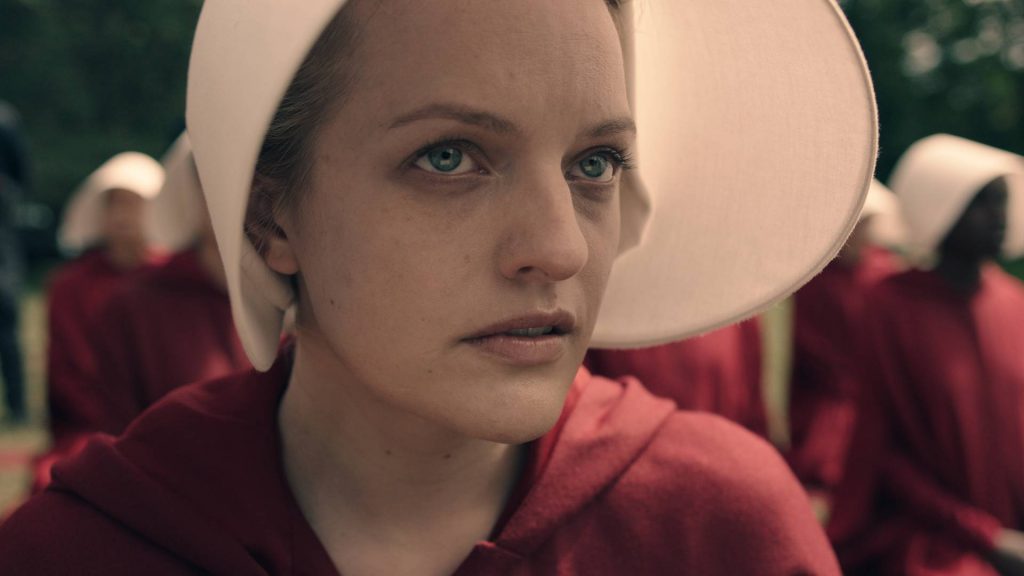 21. You may have noticed the show's use of triumphant pop songs at the end of dramatic scenes. Each song has a hidden message, like the first episode's "You Don't Own Me" by Lesley Gore: "Don't tell me what to do, and don't tell me what to say, and when I go out with you, don't put me on display…"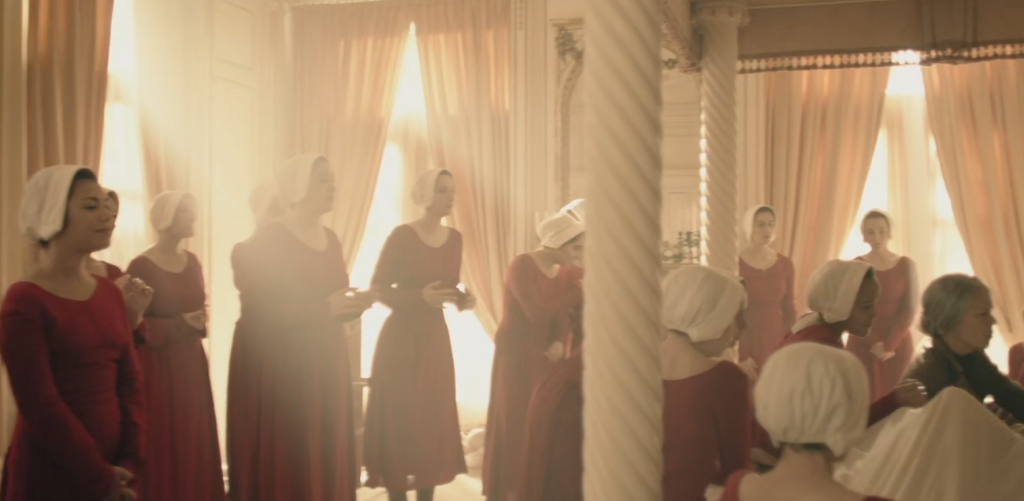 22. In the midst of breastfeeding the baby that will be taken away from her in Episode 2, Ofwarren sings "Three Little Birds" by Bob Marley as a sweet lullaby. It's a soothing song and a relic of times past. It's also a message to us: Bob Marley often sang songs about revolution and standing up for your rights.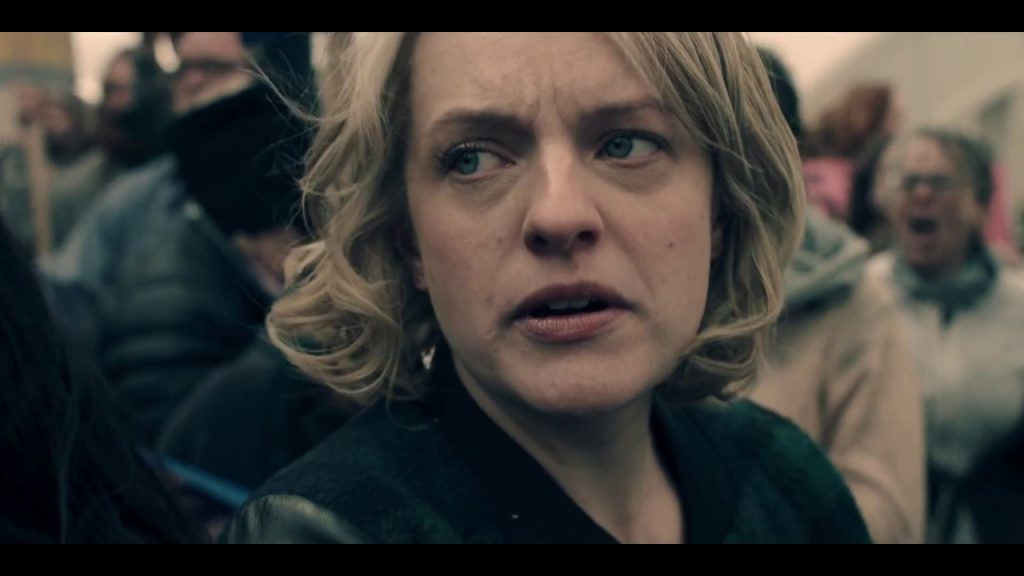 23. In Episode 3, Blondie's "Heart of Glass" plays while a peaceful protest is shut down by military commandos with heavy weaponry. The song is powerful and connects to the scene literally, but it also reminds us of one of many real-life events that inspired The Handmaid's Tale: the Nazi's Kristalnacht, or Night of the Broken Glass.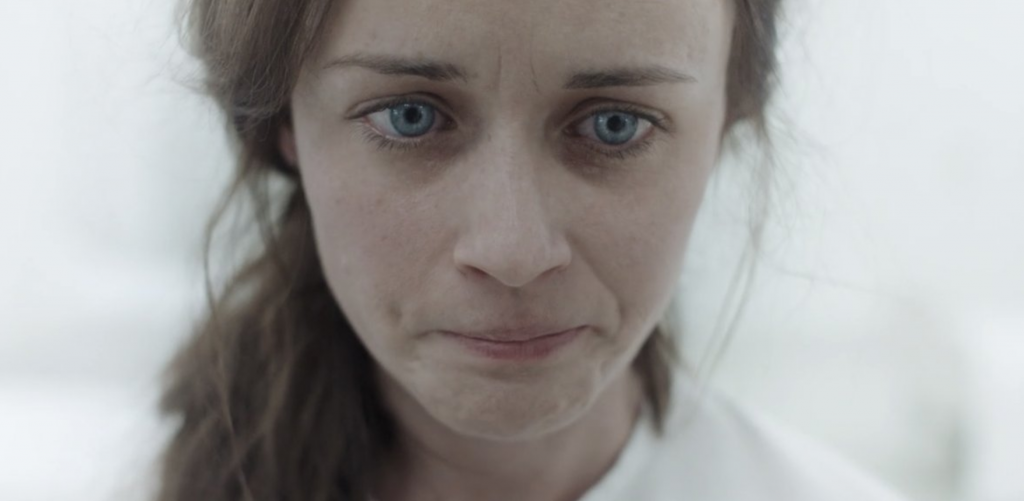 24. In Episode 3, Ofglen is deemed a gender traitor and her genitals are mutilated. She wanders the room in shock, and you think she's given up, but then "Waiting for Something" by Jay Reatard starts playing. "I must compete, stand on my feet, live with these creeps… they won't get me." We know she ain't giving up.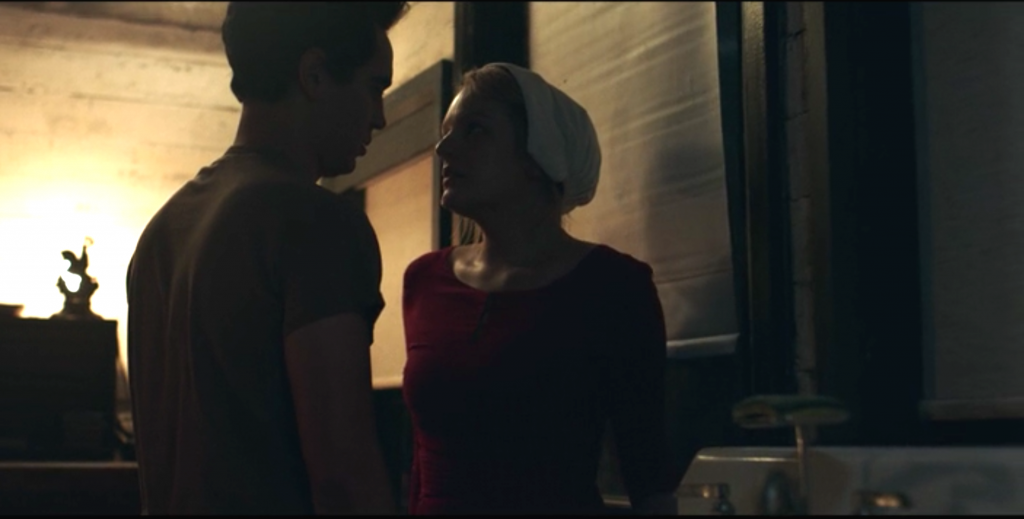 25. In Episode 5, Offred leaves the house and has sex with Nick in secret, taking a huge risk but asserting her identity and power in one of the few ways she knows how. Did you notice that she gets on top? Not only is she breaking the rules, but she's in charge of her desire and pleasure.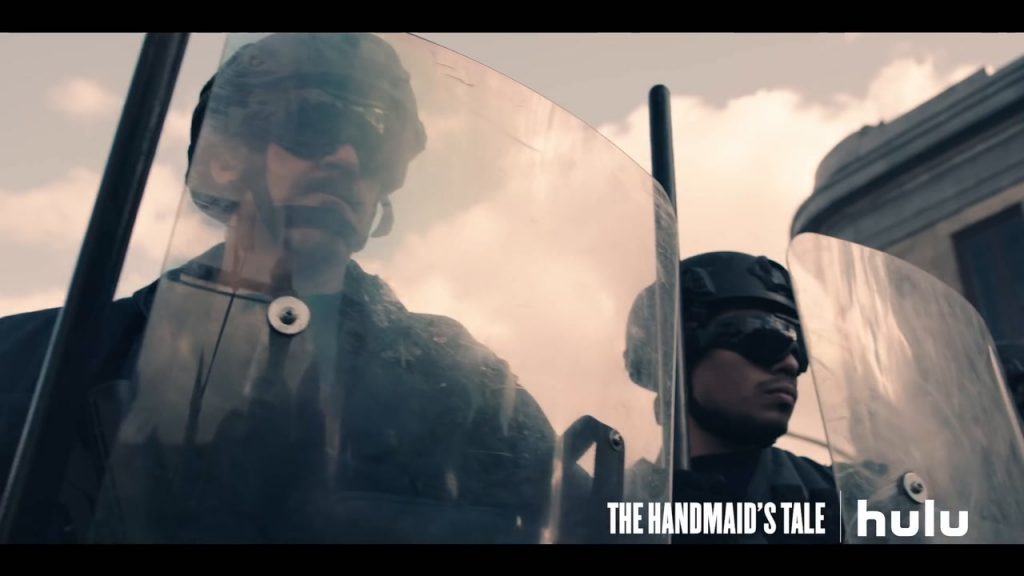 26. The American flag, as shown in Canada, has a mere two stars. This reveals that the United States, or what is left of it, only has two states – the rest has been destroyed by Gilead.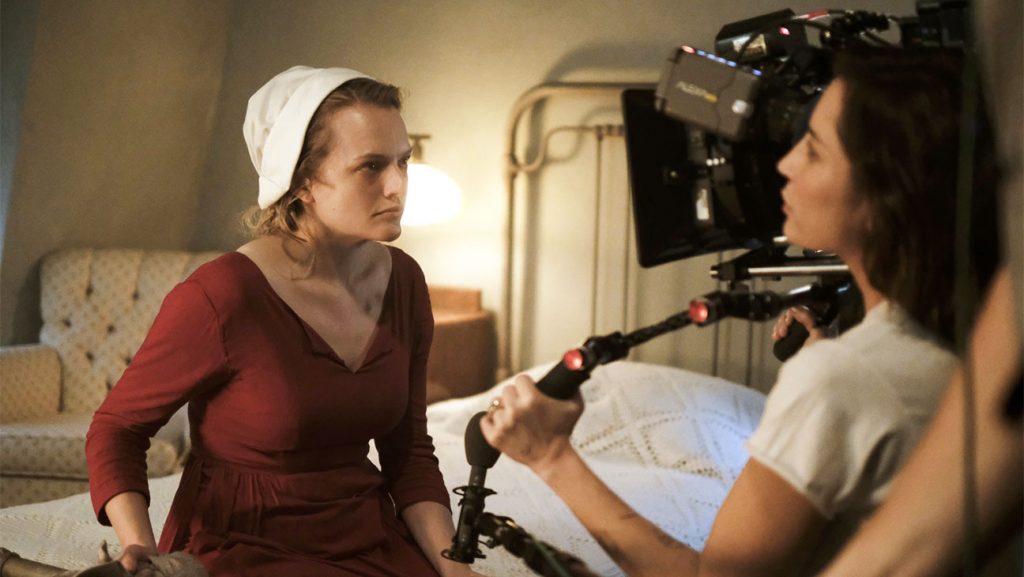 27. The show is purposely told through the perspective of June in real-time to make everything scarier than it would be if you knew what she didn't know. This is especially dramatic when her bank account is closed and she loses her job – all just because she's a woman.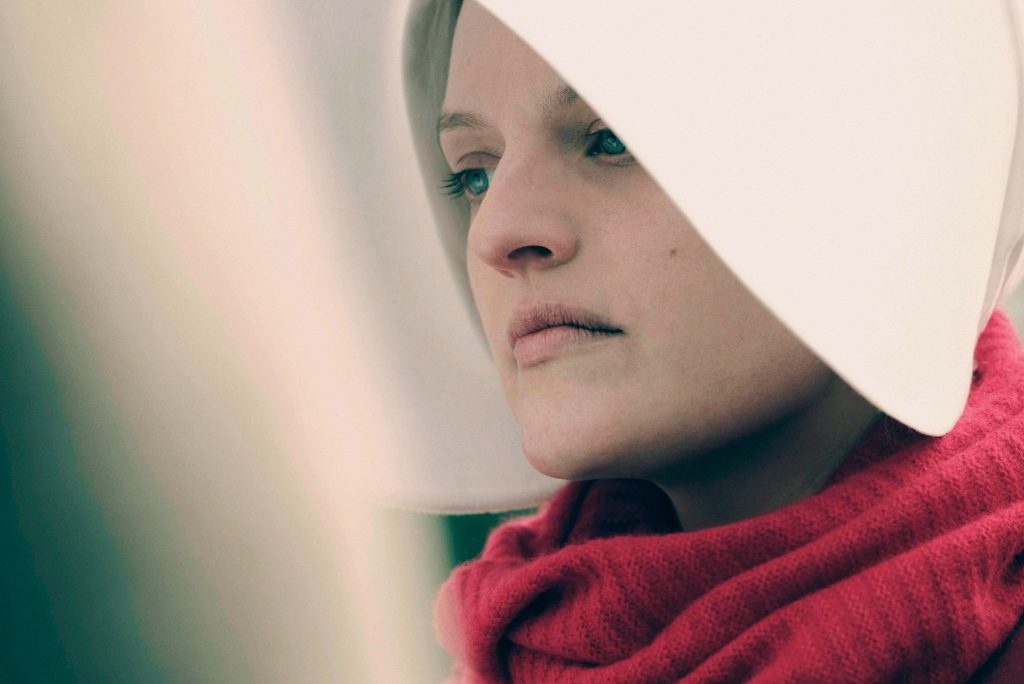 28. Offred is shot with a wide lens, super close for close-ups. This is meant to make us feel uncomfortably close to her, and to be forced to experience what she's experiencing.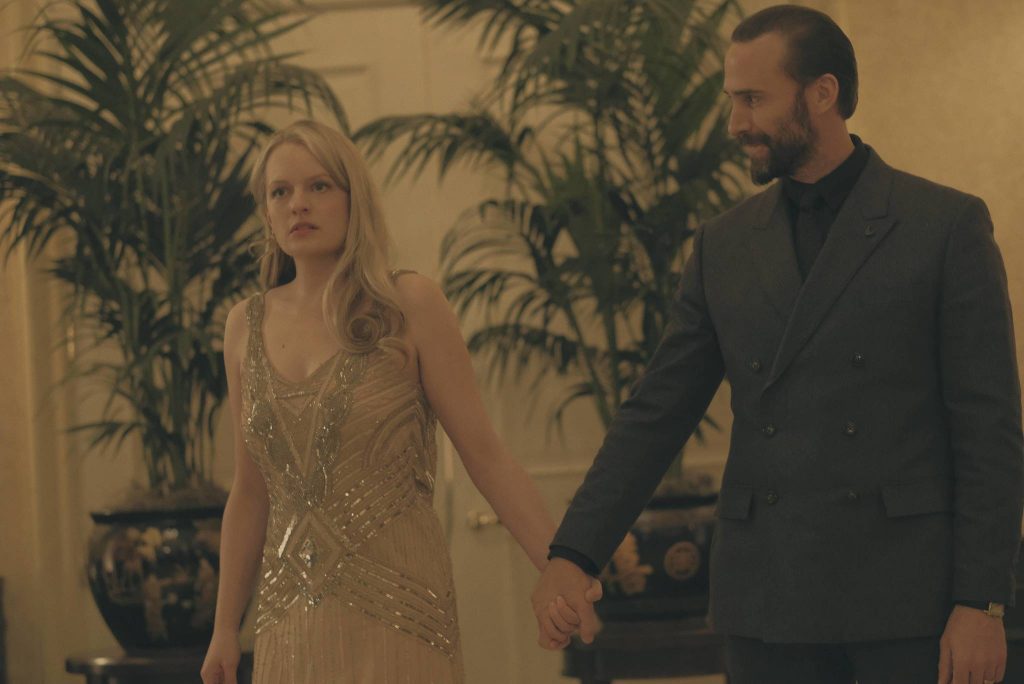 29. Joseph Fiennes, who plays the Commander, says he connects the character to Trump in that he abuses his power and "He has a moral standard that's almost Biblical, yet he completely does the opposite of what he preaches."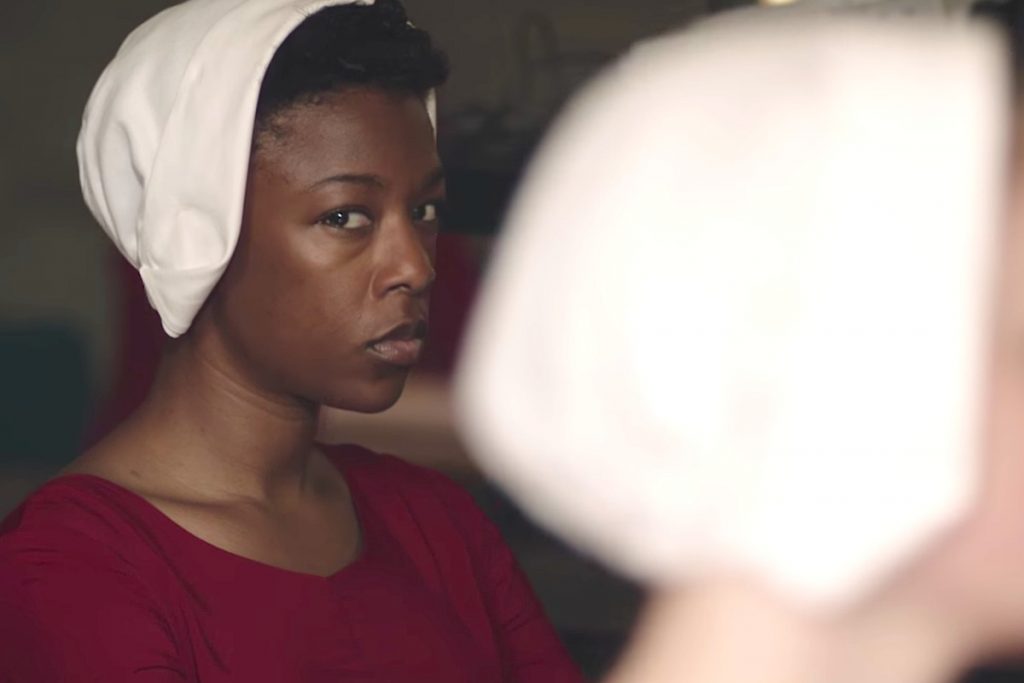 30. The show is more racially diverse than the book was – in the book, black people were "the sons of Ham" and removed from the society. The show decided to keep diverse characters, and as you may have noticed, numerous significant characters are of color.