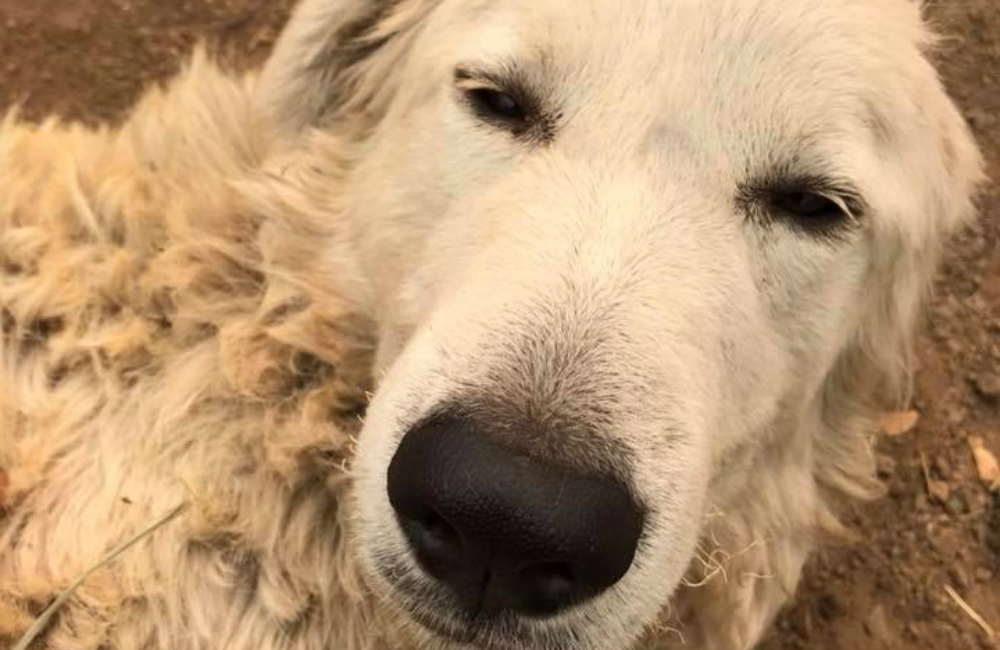 Deadly wildfires were raging across northern California. The flames were approaching. However, Odin the dog had a job. He was tending to his herd of goats, and he wouldn't be separated from them. His human family left without him – and they thought they'd never see him again.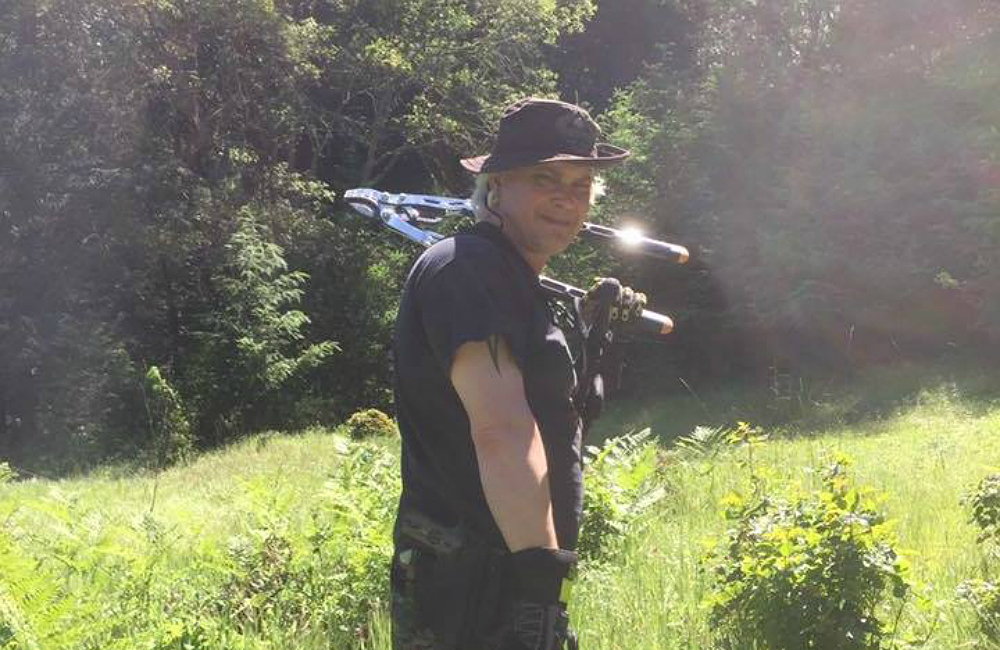 Roland Tembo Hendel had a home in Sonoma County, California, where he lived along with his family and animals. Close to the tree line, there was a barn and a pump house, among several outbuildings. Then there were the animals: three dogs, eight goats and a cat. Among them was Odin, a snowy white Great Pyrenees, who was charged with overseeing the goats.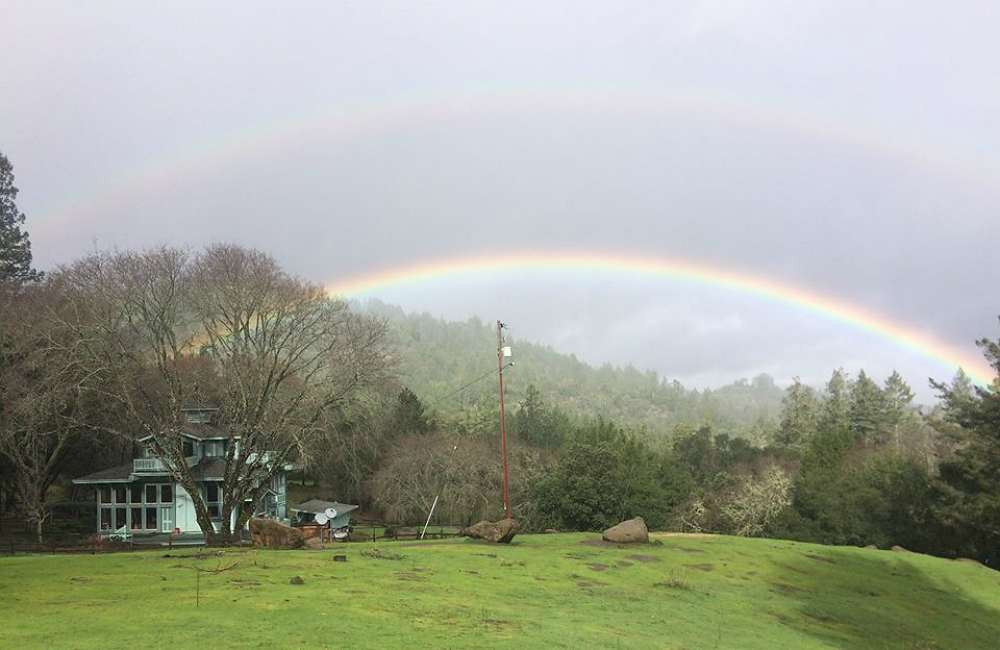 However, disaster was on its way. "It was about 10:30 when we first smelled smoke from the approaching Tubbs fire," Roland wrote on Facebook. Realizing that a catastrophe was creeping towards his property, he set about waking everyone up. And it wasn't a minute too soon.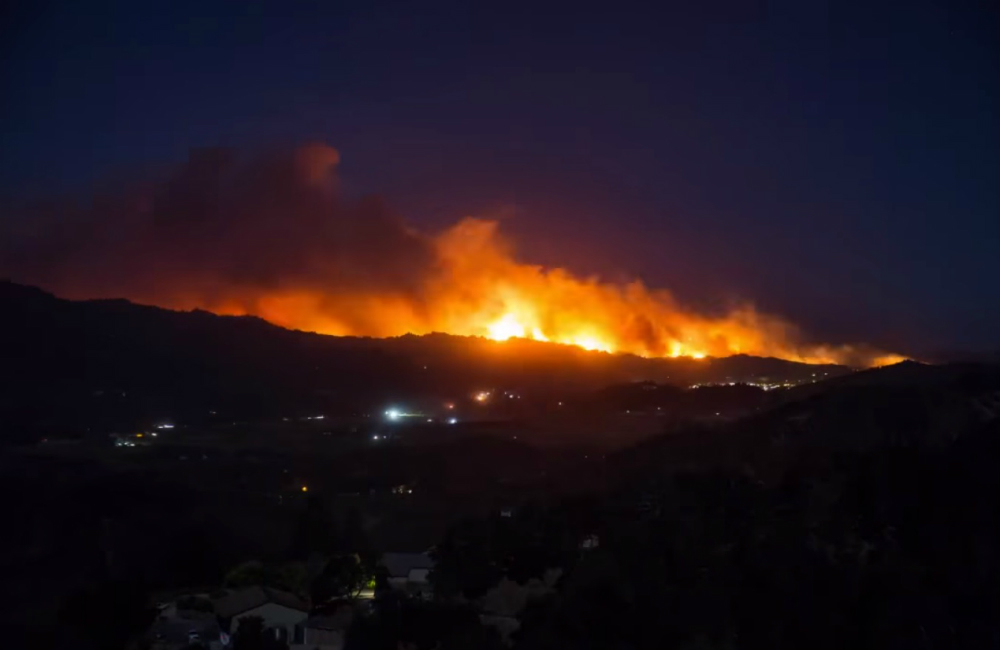 "By 11:10 we could see the first of the flames across the valley," he continued. "By 11:15 they were growing larger and the winds went mad. We had loaded up the dogs and cats, but Odin, our stubborn and fearless Great Pyrenees would not leave the goats."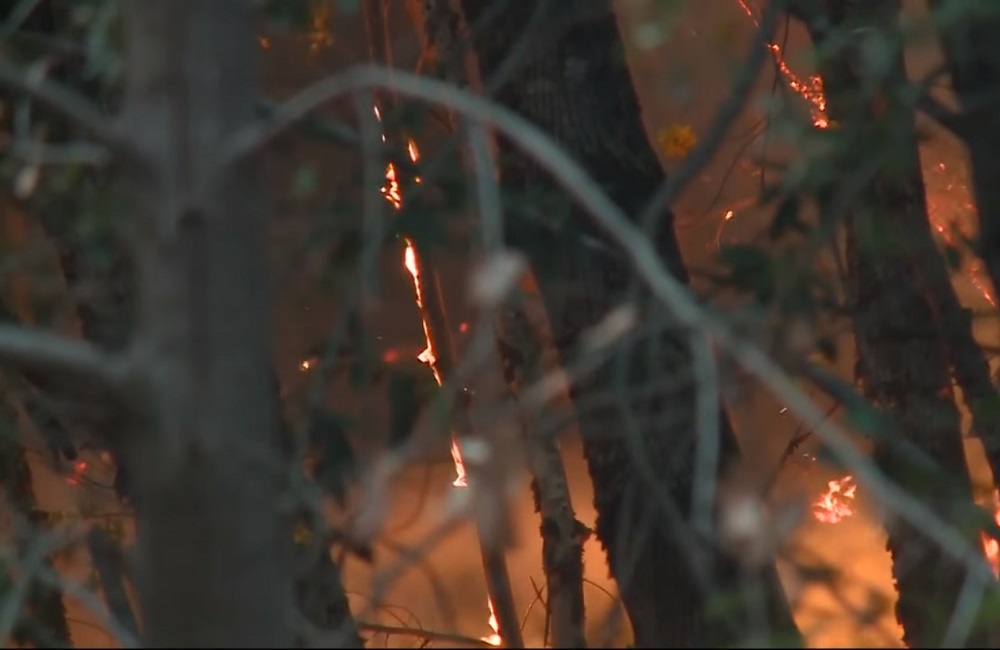 Roland had a heartbreaking decision to make. He needed to leave quickly or his path through the flames might be cut off for good. He had to make a call fast.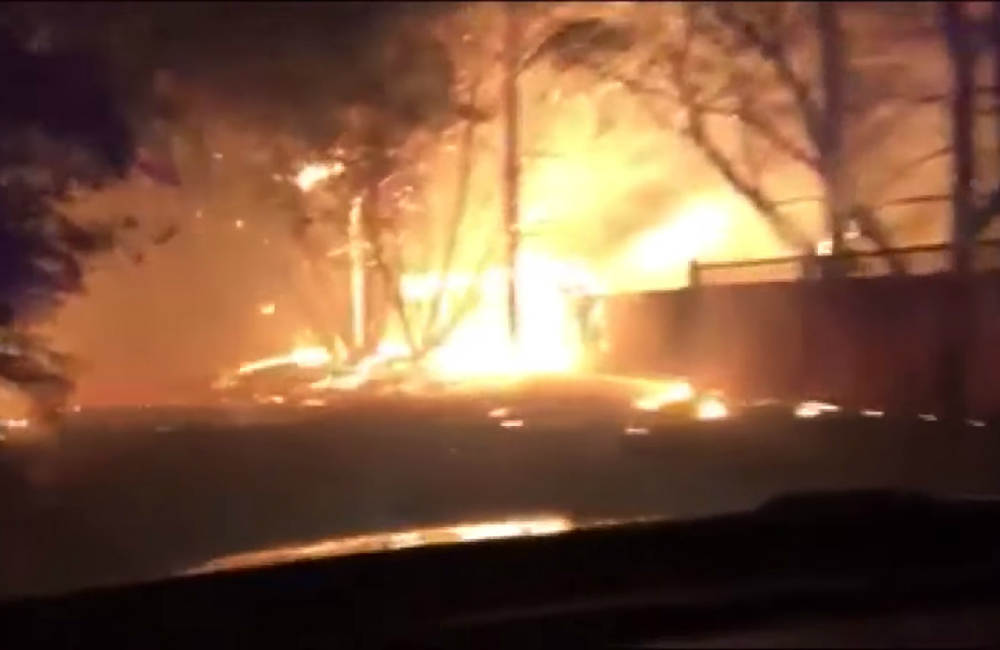 "Even under the best of circumstances it is nearly impossible to separate Odin from the goats after nightfall when he takes over the close watch from his sister Tessa," Roland wrote. "I made a decision to leave him, and I doubt I could have made him come with us if I tried. We got out with our lives and what was in our pockets."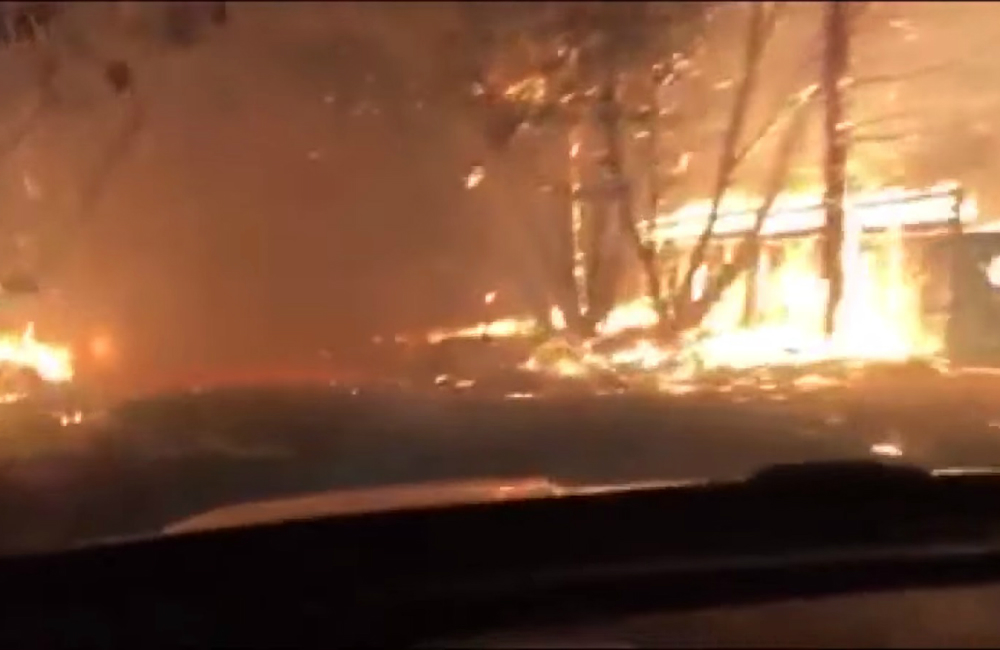 Roland could see apocalyptic scenes playing out as he made his escape. "Cars behind us on Mark West Springs Road were pouring flames out of the windows as they roared down the road," he wrote.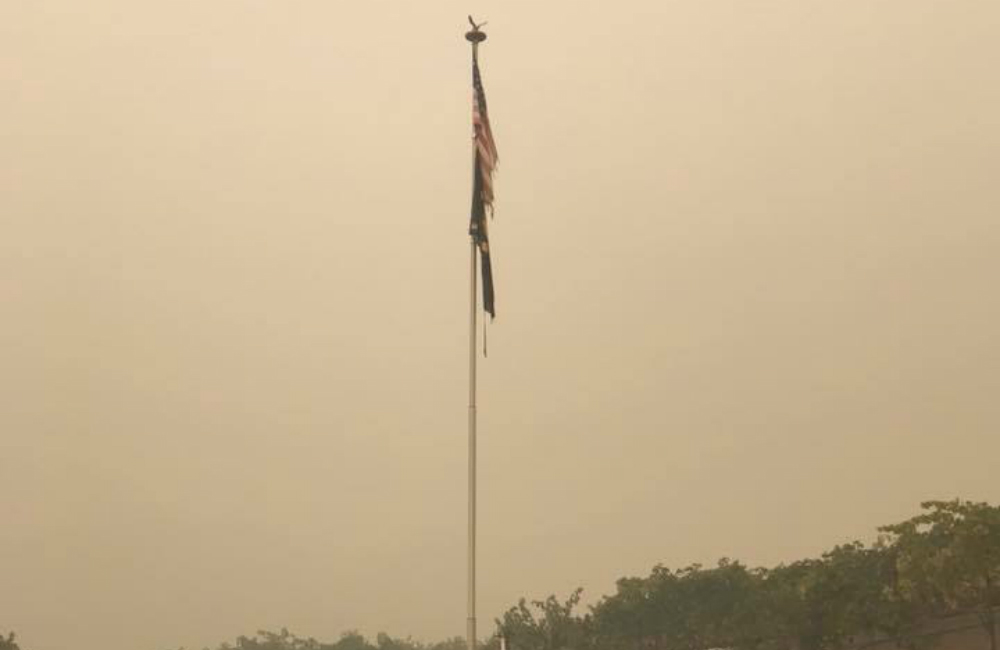 However, when he made it to safety he was stricken with grief that he had left his loyal dog behind. He wrote, "When we had outrun the fires I cried, sure that I had sentenced Odie to death, along with our precious family of bottle-raised goats." Elsewhere, he wrote, "I was sure I had sentenced them to a horrific and agonizing death."
At least 40 people are known to have died across California in the fires, making them the deadliest in the state's history. Meanwhile, hundreds more were left missing in the wake of the natural disaster while some 75,000 people had to be evacuated to safety.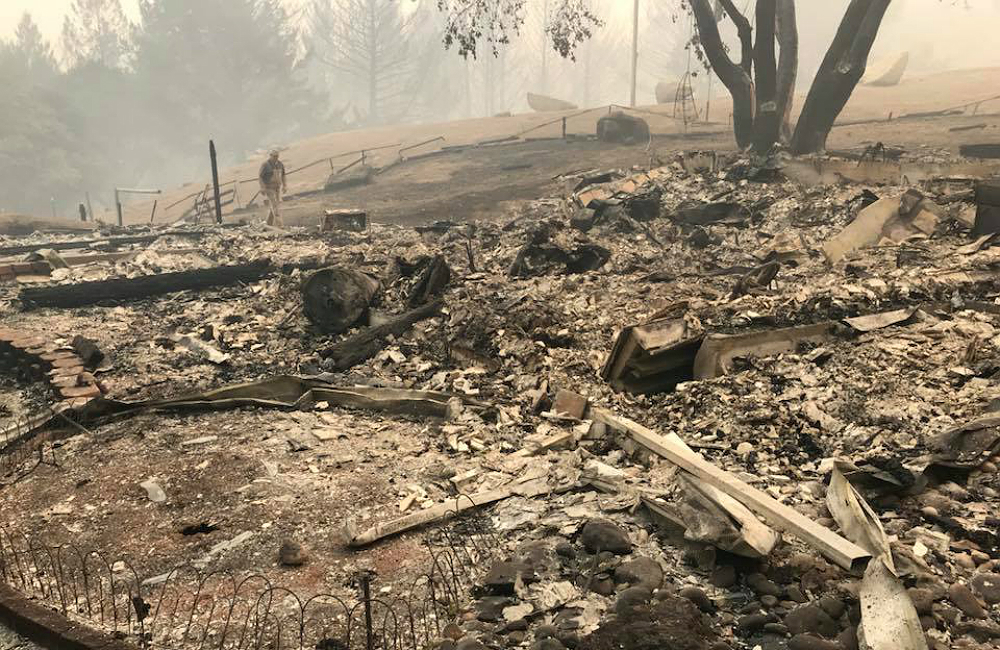 When Roland and his family were eventually able to make their way back to the property they expected the worst. Indeed, they returned to a landscape of utter devastation. Their home was among 5,700 properties that would be destroyed in the fires.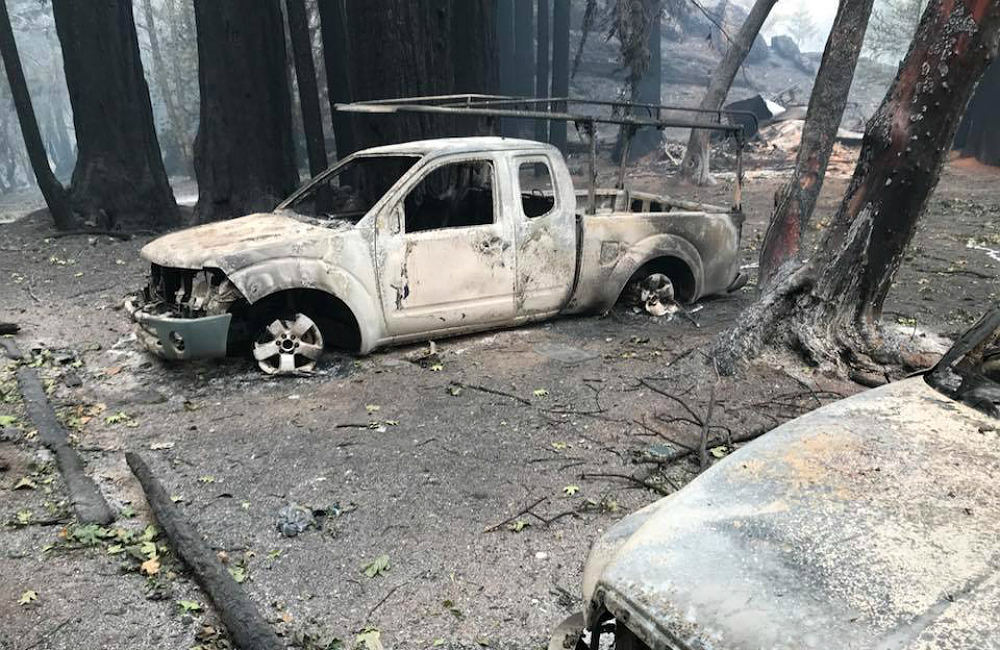 Roland's house had been entirely destroyed along with several vehicles and the family's outbuildings. That meant that Roland's forestry tools and equipment were gone as well as his home.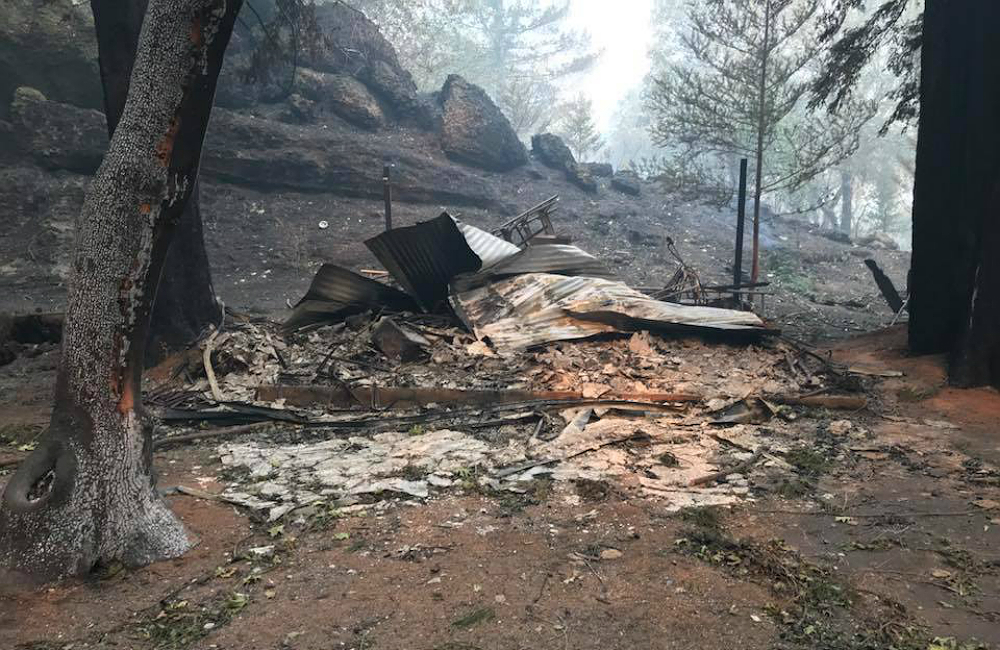 The surroundings were not much better. "We were able to make it back to the smoldering wasteland of our forest," Roland wrote. "Every structure is in ruins. Trees are still burning."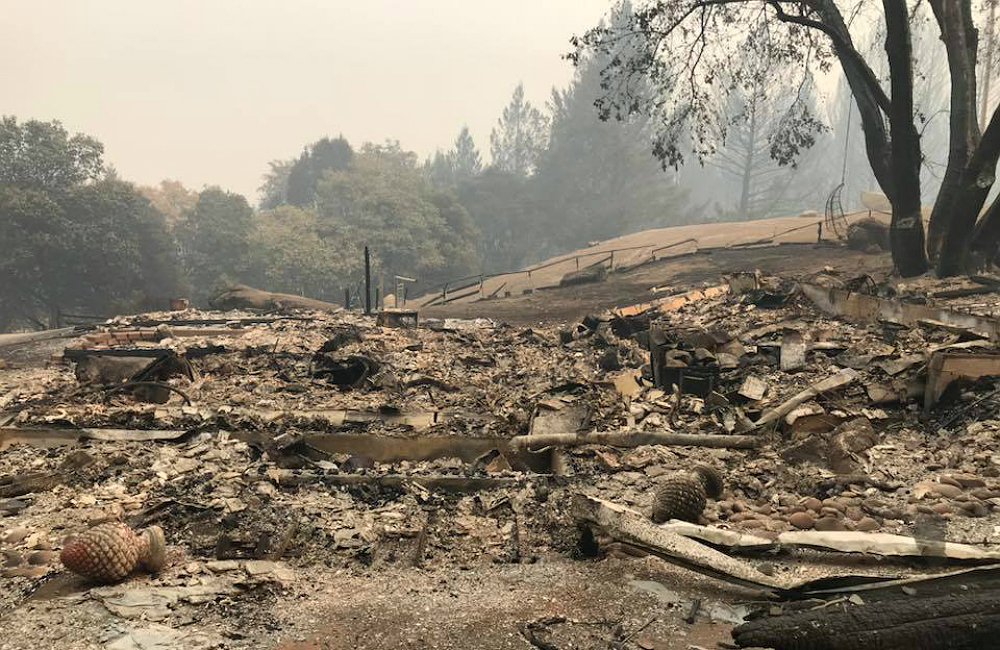 However, not everything was dead. Something extraordinary had happened. Indeed, Roland would be a spectator to a miracle – because something had survived the fire.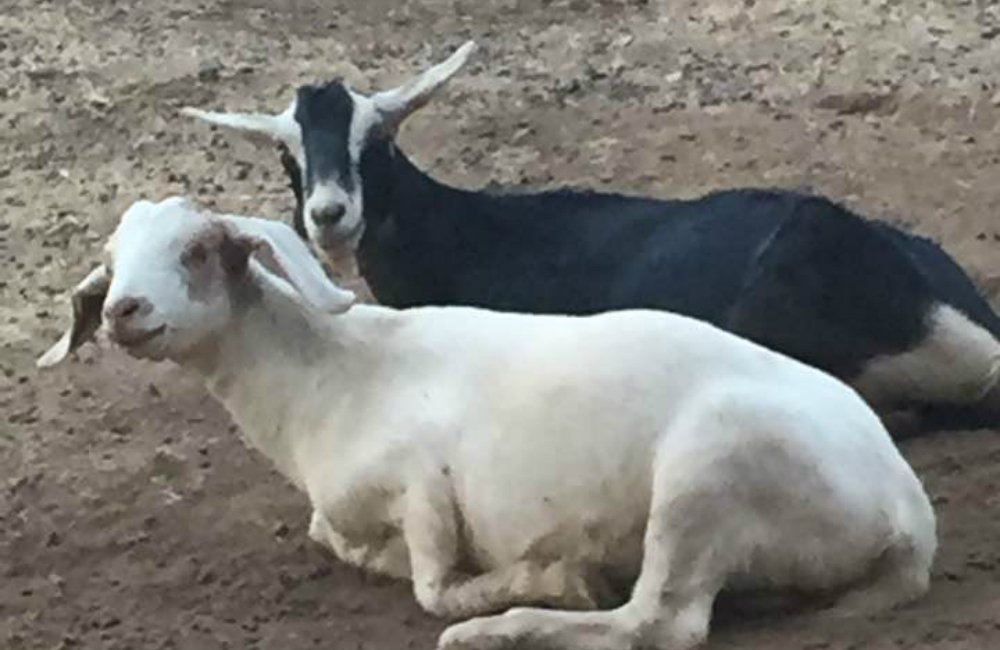 Indeed, eight goats came running to see him. Unbelievably, they appeared to be almost entirely unharmed – there was only one goat among them who even bore a burn mark. But how had they survived through the fire?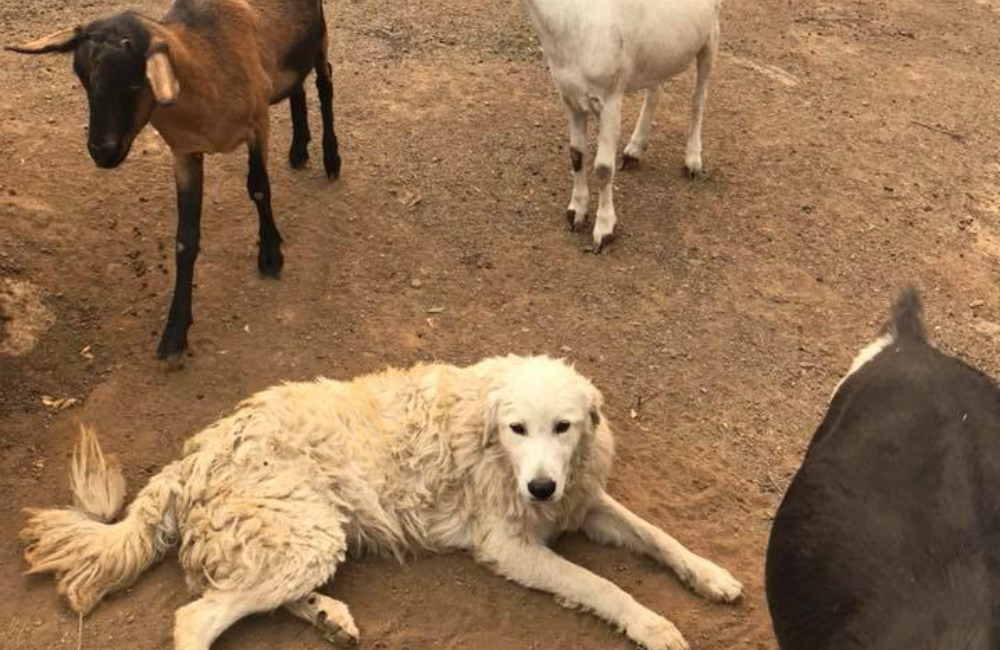 They had had protection. In fact, Odin was still alive – and he had come off considerably worse than his charges. "Odin's fur is burned and his whiskers melted," wrote Roland. "He is limping on his right leg." What's more, Odin had done more than just save the goats.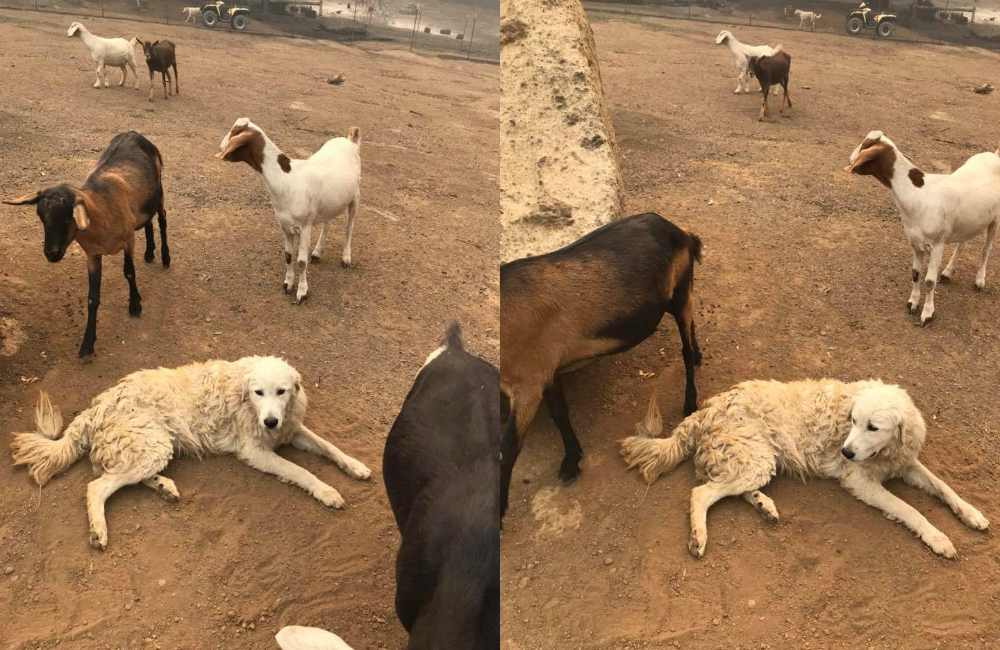 Roland explained, "He has adopted several baby deer who huddle around him for safety and water from their trough, which is miraculously intact and full of relatively clean water." Roland didn't know exactly how the animals had escaped the flames – but this water had perhaps been crucial to their survival.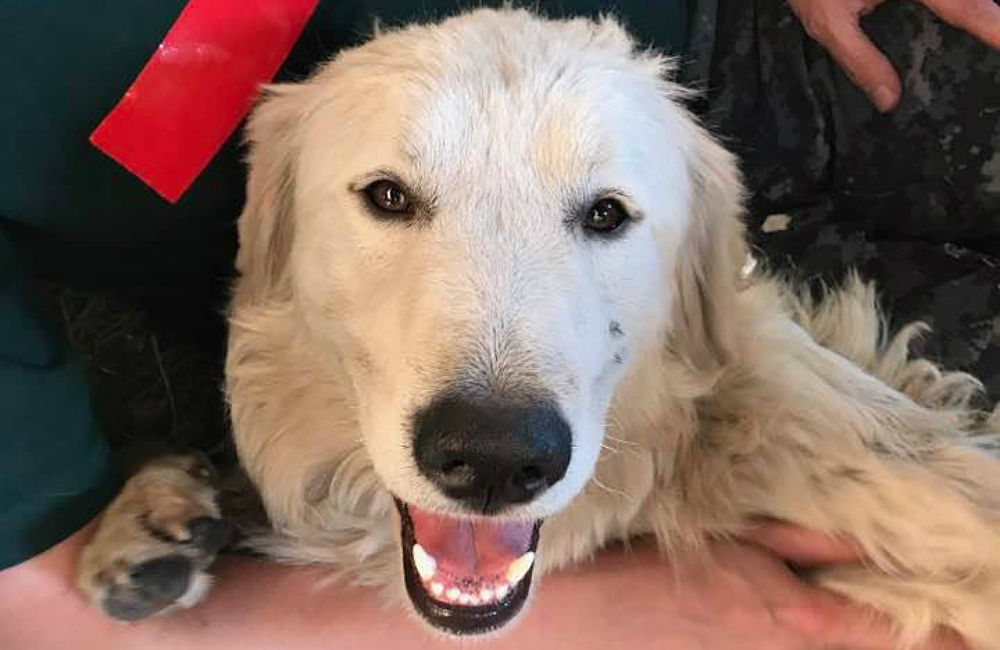 "I am crying tears of gratitude and awe at his bravery and devotion," wrote Roland in the aftermath of the fire. Meanwhile, Roland was excited to reunite Odin with his sister Tessa who had been off-duty when the fire hit.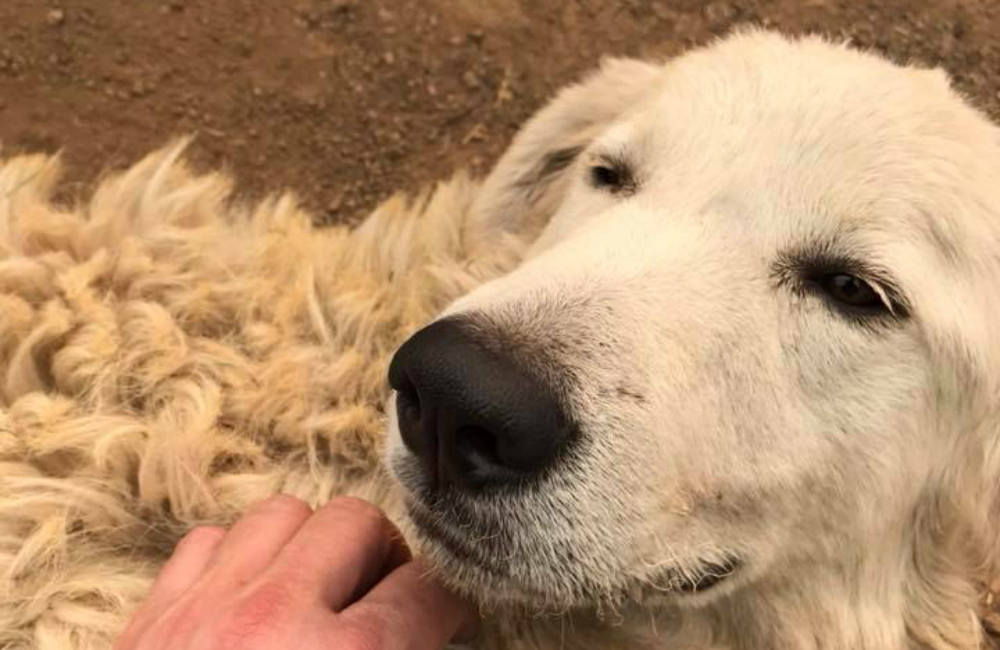 "Odin has lived up to his namesake," Roland wrote, referring to the All-Father of the Norse gods, a deity connected to magic and wisdom. "Pray for him and his charges. He is our inspiration. If he can be so fearless in this maelstrom, surely so can we."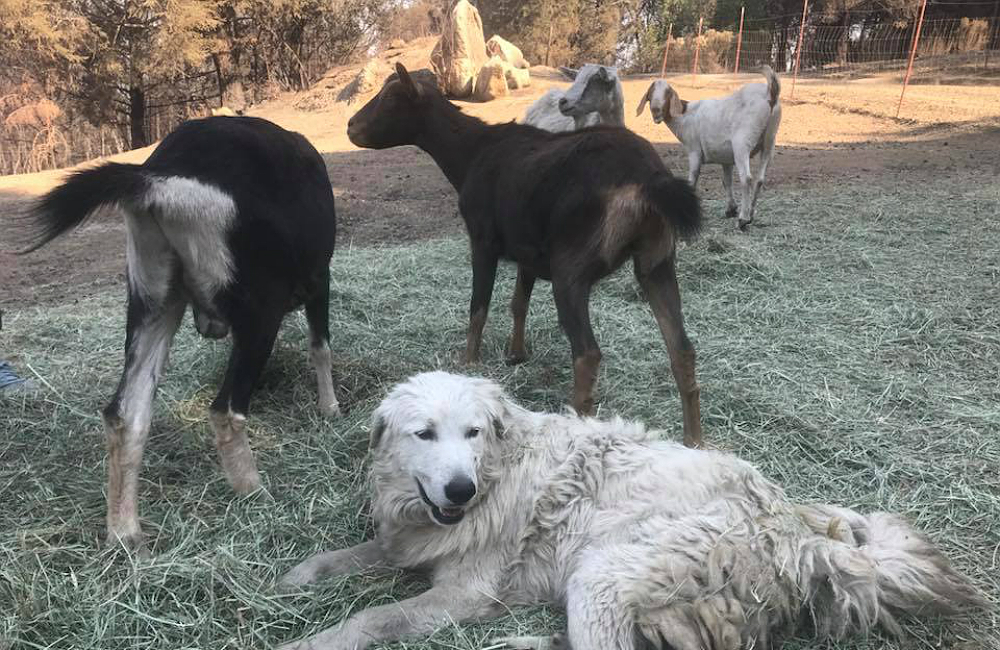 However, things would not be easy for Roland going ahead. Everything he had was gone. Asking for help, he launched a YouCaring campaign to help him with Odin's vet's bills and to start to pay for the cost of rebuilding the property.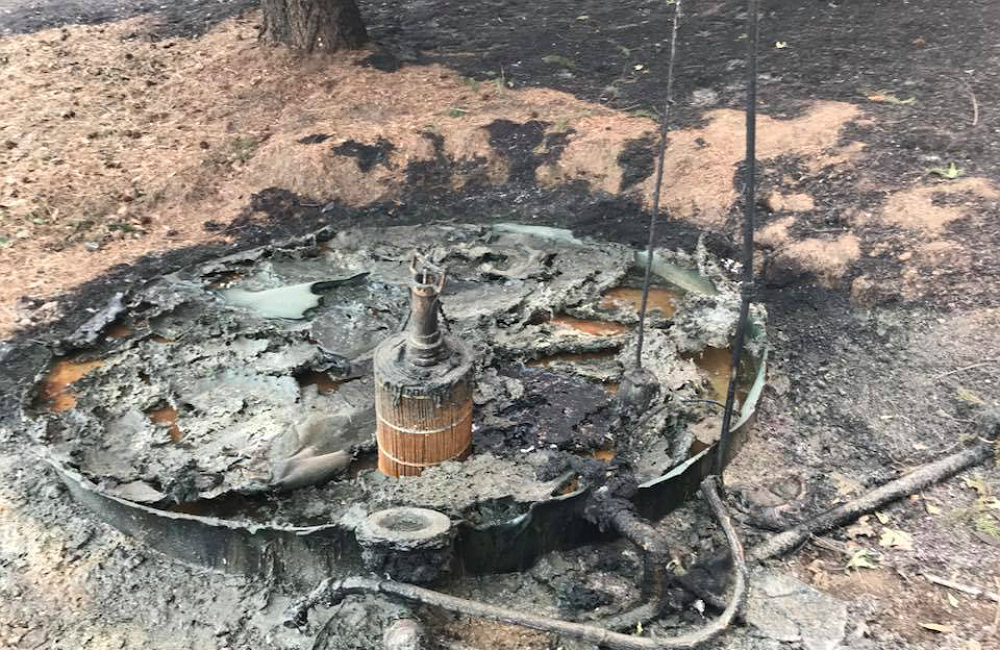 "Our pumphouse was destroyed, and we have no fresh water supply for them," Roland wrote on YouCaring. "All structures on our property were decimated, including the barn we had lovingly rebuilt for them earlier this year. And winter is coming… Any and all donations are greatly appreciated."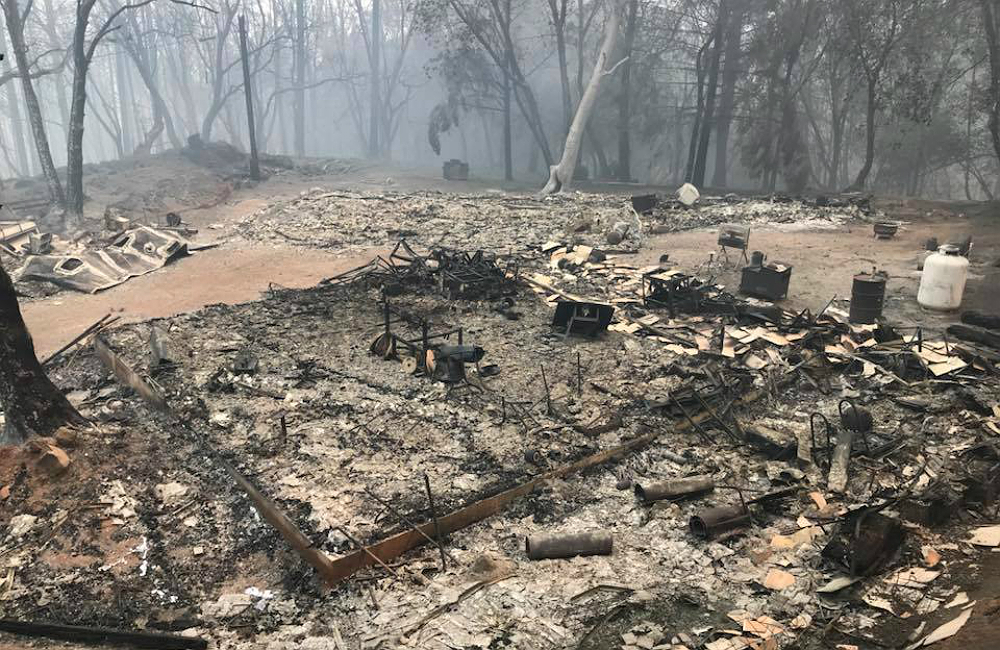 "When you lose everything, it is easy to see what is important," Roland continued. "I pray we can get our animal family what they need to win their heroic fight for survival, so Odin's bravery and sacrifice are not in vain."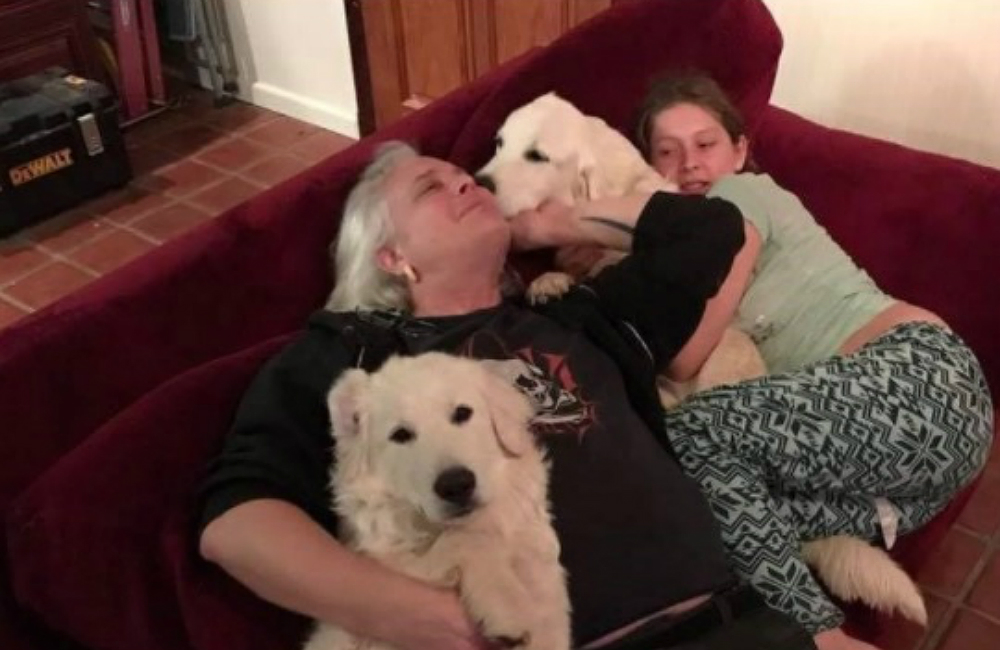 And the results of the YouCaring campaign have been spectacular. With a target of $45,000 it has already raised over $70,000, so Roland and his family should be well on their way to getting their lives back on track.