There is no surprise how entertainment has risen from the Old King Cole black and white movie days to today's out of this world perfect CGI effects. The pressure is on for hollywood filmmakers right now as the hype on new movies always gets everyone all thrilled and excited, we just can't help ourselves to expect highly on these new upcoming films to be released on theater soon.
As 2015 and 2016havebeen great years for movie entertainment, what better way to start next year than to look forward to somesequels of the best movies we've watched and loved in the past. The year, 2017 is gonna be lit alright!
Here's a list of 25 Most Anticipated Big Movies In 2017.
1. JUSTICE LEAGUE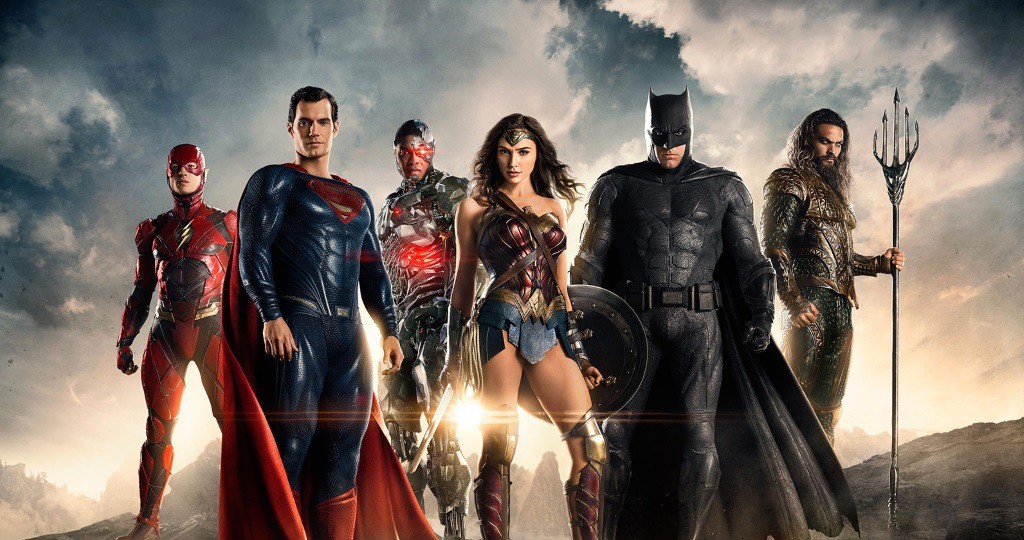 Plot: Fueled by his restored faith in humanity and inspired by Superman's selfless act, Bruce Wayne enlists the help of his newfound ally, Diana Prince, to face an even greater enemy.
Looks like Batman needed tore-group his troops to fight a stronger enemy this time. It's exciting to see new marvel super hero characters finally landing it on the big screen and it seemed like they've casted the perfect actorsfor the roles too.
2. WONDER WOMAN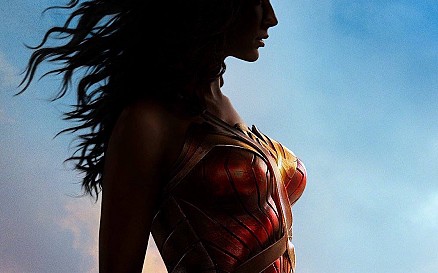 Plot:An Amazonian princess leaves her island home to explore the world, and becomes the greatest of its heroes.
After so long, It's interesting that they have finally decided to do a remake of the Wonder Woman TV Series back in the 70's. We have recently seen Wonder Woman's appearance on the previous Batman v Superman: Dawn of Justice movie in early 2016 but this time, we'll finally get to see our favorite heroine in action in her own story line.
3. WORLD WAR Z 2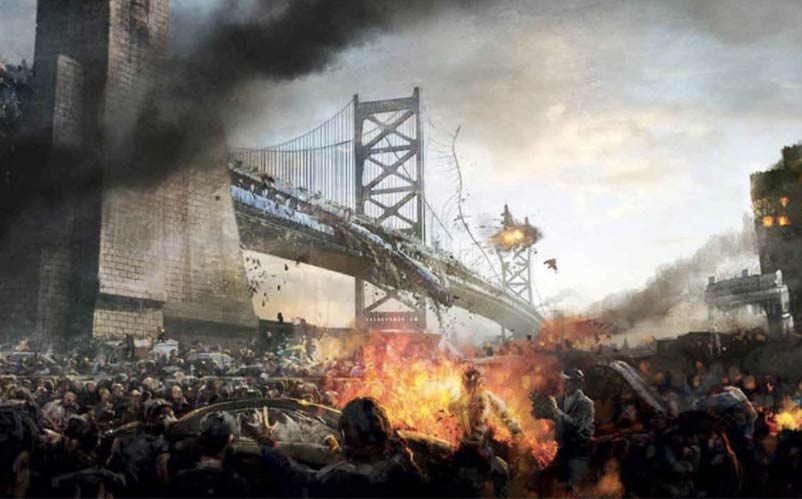 Plot: Still Unknown
It's great to know that the makers of the first film have recently opened a sequel to the surprisingly awesome Apocalyptic Zombie Thriller – Brad Pitt project that has amazed a massive audience back when they released it on theaters in 2013. The plot is still unknown but a lot of fans are assuming that the story would continue from where it left off on the first film. It is also rumored that World War Z would be a trilogy film, that is if Bard Pitt is able to commit on the saga.
4. STAR WARS VIII
Plot:Having taken her first steps into a larger world in Star Wars: The Force Awakens, Rey continues her epic journey with Finn, Poe and Luke Sky walker in the next chapter of the saga.
As everyone was eager to see this year's Rogue One: A Star Wars Storythat will soon be slamming on theaters. Fans are just mind blown to know that there will also be an Episode VIII coming its way for next year.
5. THE WOLVERINE 3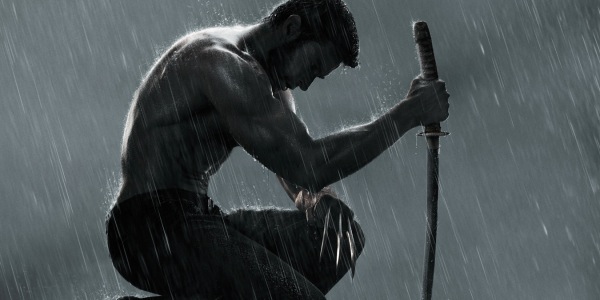 Plot : Still Unknown
After having made the first movie a success, It's good to know that James Mangold will be directing the third movie for Wolverine. The title is unknown and unfortunately so is the plot as of now, but the movie preparations and shoots are definitely intense for this one. There's no doubt this movie is gonna be worth the wait and excitement.
6. WAR OF THE PLANET OF THE APES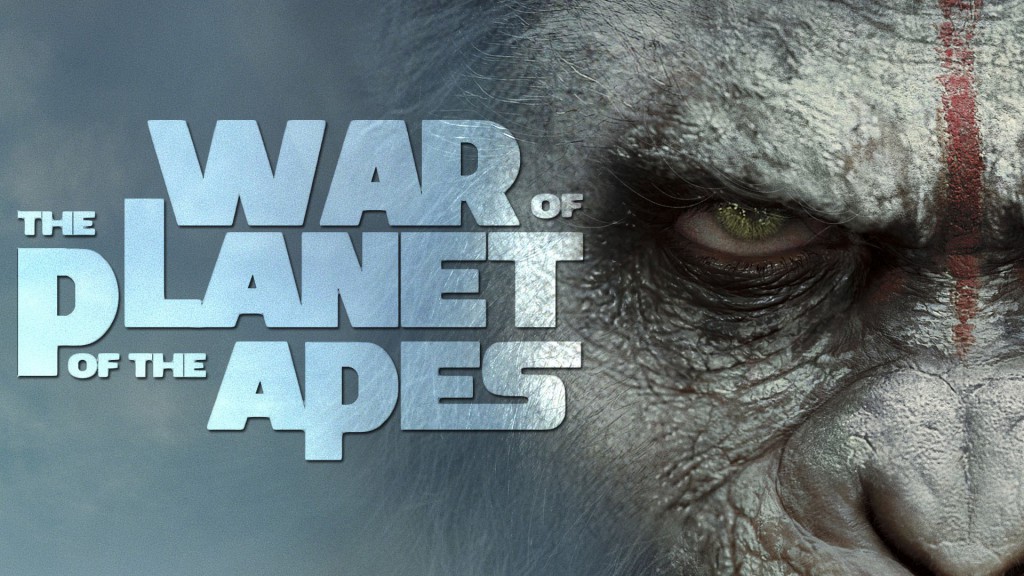 Plot:Still Unknown
There is no denying that this movie, judging from the success of the first and second film, that Planet of The Apes is one of the huge successful movie franchise that's solely as good as the classic original, or yet even better.The previous movies, Planet of the Apes and Dawn of the Planet of The Apeshad made a better deal in developing the characters of the film more to a point that it tells a more intense story line rather than focusing on a timeline where apes would jump out of nowhere to rule the earth. The third movie could be pretty interesting if they keep up with it's story's compelling pace.
7. TRANSFORMERS : THE LAST KNIGHT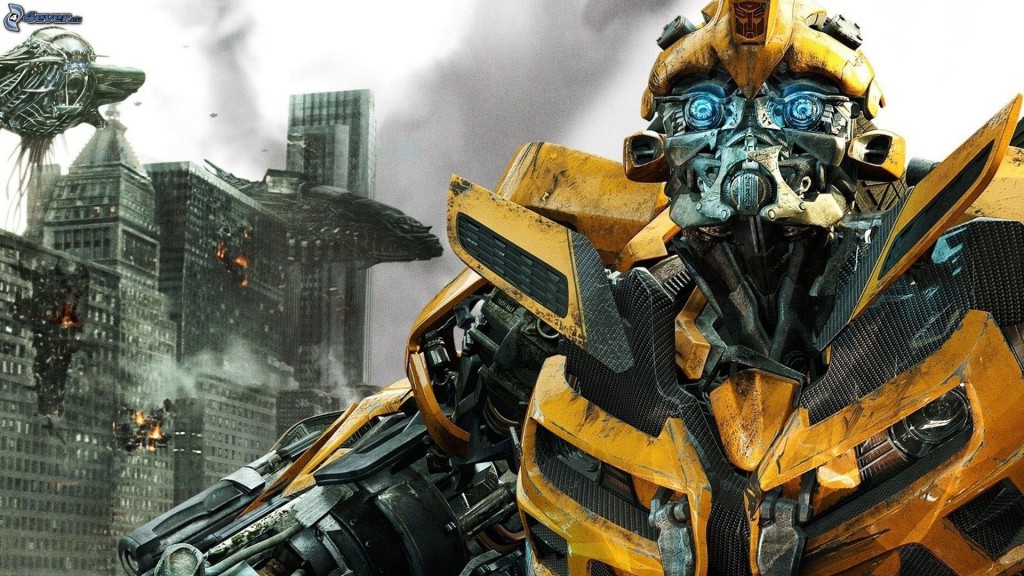 Plot: Still Unknown
Well, It looks like filmmakers aren't satisfied with the flop ratings of the recent three movies released after the first average one. They may be planning to create a mediate comeback of the saga or just a way to both entice Transformer's loyal fans and well… piss them off at the same time. Would a fifth movie really make a difference this time. What do you think?
8. SPIDERMAN : HOMECOMING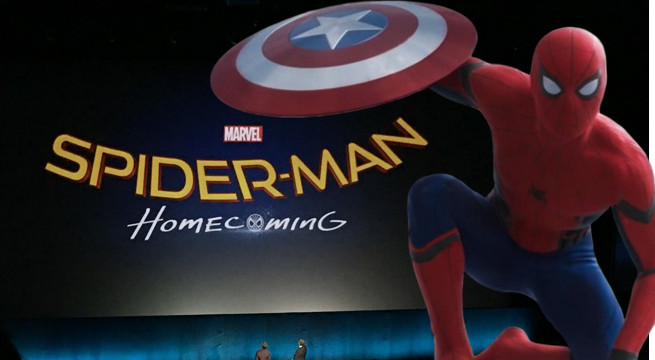 Plot: A young Peter Parker/Spider-Man begins to navigate his newfound identity as the web-slinging superhero.
This new prequel / sequel to the original Spiderman movie might be great news for Spiderman fans out there. The plot says it all, this film may be a favorable reboot to the first original series and would somehow follow the same story line, hopefully. Seems boring? Here's a fun fact,in this movie we'll get to see Iron Manplayed by Robert Downey Jr.himself.If that doesn't interest you enough to have you look forward to this film then you're probablytrippin'.
9. THOR : RAGNAROK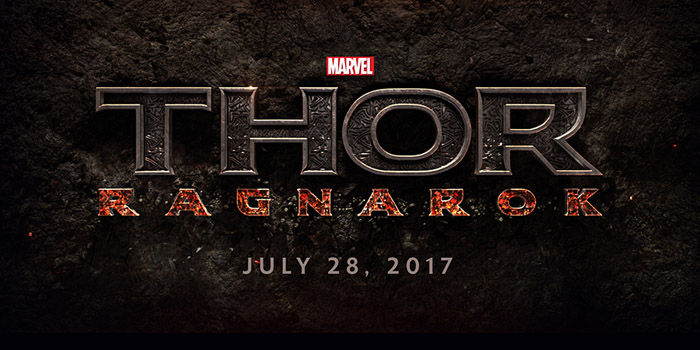 Plot: Still Unknown
The film will be directed by Taika Waititi, who is well known to make great awesome horror, comedy films, one superhero film he directed was the Green Lantern and another horror – comedy success he did recently was the film, What We Do in the Shadows in year 2014.Ragnarokwill be the third Solo Thor movie and the 17th movie in the Marvel Cinematic Series.
10. PIRATES OF THE CARIBBEAN : DEAD MEN TELL NO TALES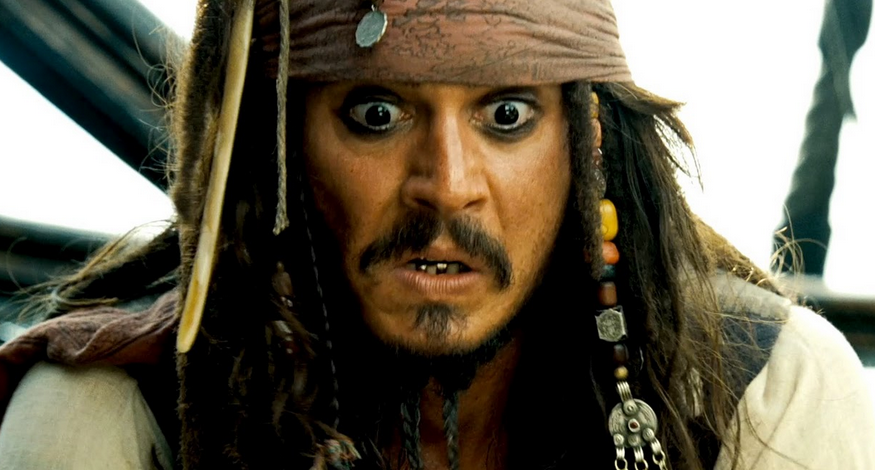 Plot: Captain Jack Sparrow is scouring the ocean in search of Poseidon's Trident, but to what deal does this he need it for?
This movie may have the potential to return the fantasy and magic of the original three series. The Pirates of the Caribbean world is abundant with treasure hunts, adventures and exploration on the dark secrets of the ocean world which quite intrigued it sgrowing fans when it was first released. Hopefully,unlike the recent movie released previously in theSaga which was a big slap in the face to the pioneering original trilogy,this next one could be a great come back as filmmakers finally decides to bring Will Turner (Orlando Bloom) back to the story line.
11. THE EQUALIZER 2
Plot: Still Unknown
This film is a sequel to the the 2014'sThe Equalizer, which is based on the TV series about a retired agent who's a hired gun for vengeance. But come on? Really? We do love seeing Denzel Washington kicking ass though but the story line on the last film was too much and some characters were a bit too off and overwhelming. Let's just hope they come up with a better plot on this next one.
12. FAST & FURIOUS 8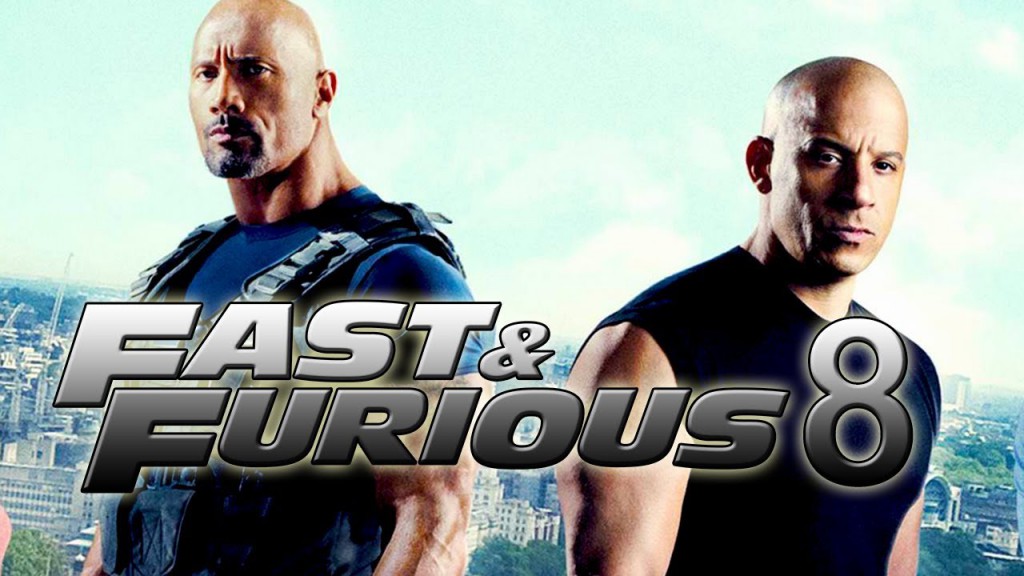 Plot: Still Unknown
The gang is back! And what more way to be banging up the 8th movie than to have a little winter action for Dominic Toretto (Vin Diesel) and his team. We'll also be meeting new characters and at the same time embracing the return of previous characters from the series, which fans would definitely dig.
13. POWER RANGERS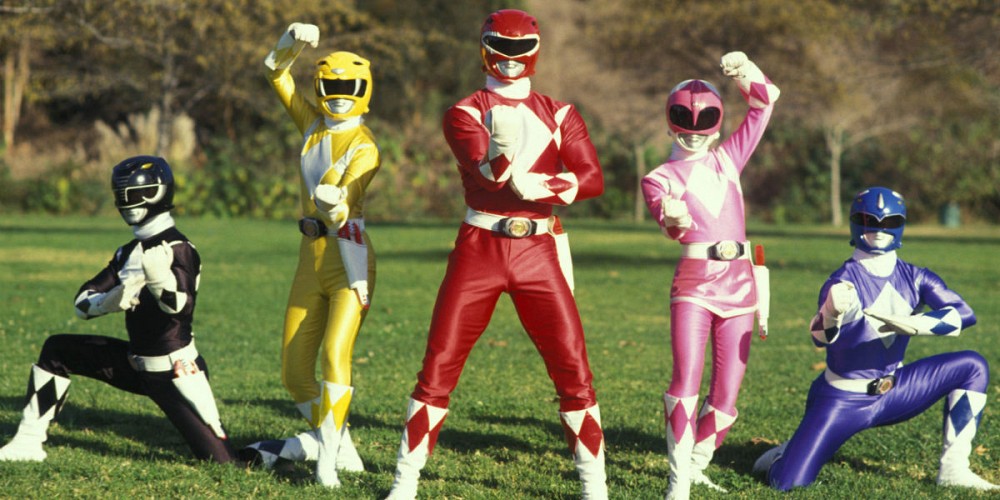 Plot:A group of high-school kids, who are infused with unique superpowers, harness their abilities in order to save the world.
It looks like the rumors are indeed true, there will be an upcoming Power Rangers Movie that'll be released in theaters next year! The plot seemed to follow the original story line of the first series so this should be as exciting as reminiscing your childhood days of watching the first few episodes of Power Rangers and picking your favorite ranger with friends.
14. TOY STORY 4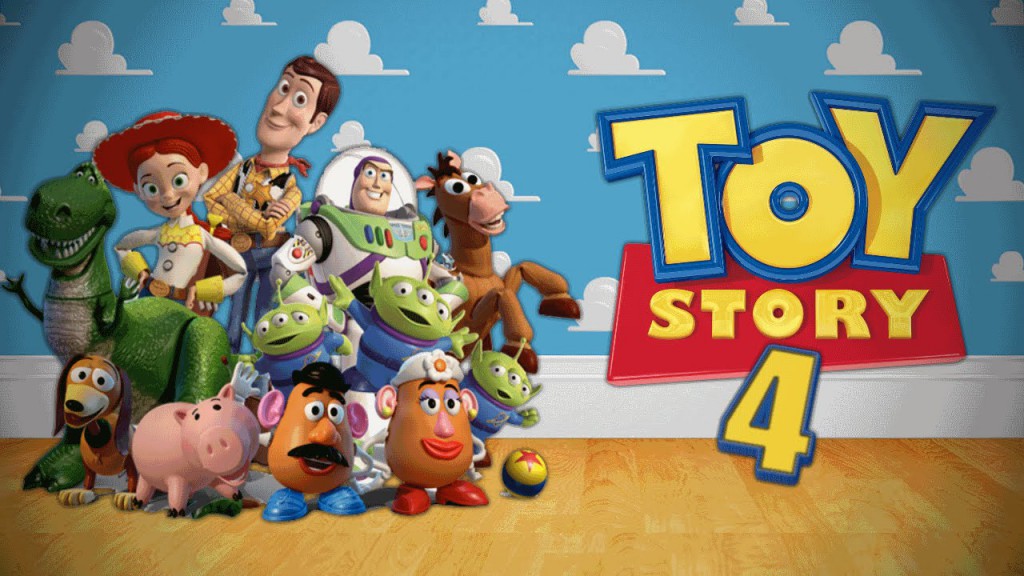 Plot:Woody reunites with Bo Peep as the story starts where we'll see Andy's last goodbye with the toy box gang and their new home with their new owner Bonnie.
On the last movie, we saw a very emotional ending when Woody, Buzz and the gang said their goodbyes with their former owner Andy and oh man! that scene was seriously sad and intensifying that it gained Toy Story 3 a really good rating amongst critics and audiences.It makes fans wonder what's in store for the toy box gang in their new home with their new owner. It looks like we'll see plenty of Woody – Bo Peep and Buzz – Jessie romance flicks in the upcoming film too.
15. KING KONG : SKULL ISLAND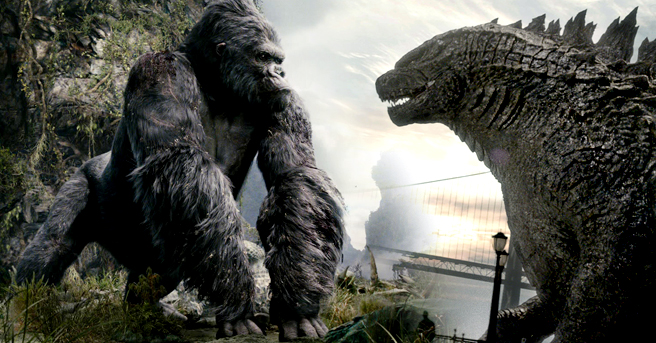 Plot:An action/adventure story centered on King Kong's origins.
From the looks of it, it seems like this new King Kong reboot movie would serve as a prequel to the recent ones we've seen on theaters. One good aspect about this movie though, is the fact that great actors such as Michael Keaton, J.K Simmons, and Tom Hiddleston will be in it.
16. GUARDIANS OF THE GALAXY 2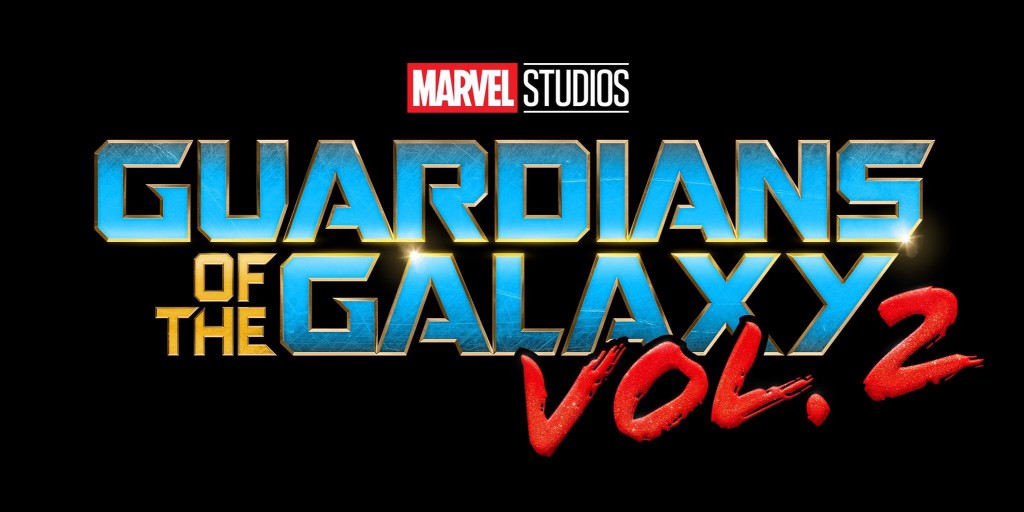 Plot:Set to the backdrop of Awesome Mixtape #2, 'Guardians of the Galaxy Vol. 2' continues the team's adventures as they unravel the mystery of Peter Quill's true parentage.
The band of unlikely heroes are back! And we're hoping for a more action pack scenes this time.Gamora, Star-Lord, Groot and every fans favorite Rocket Raccoon will be back in the odds to save the world and this time with a new and even better mix tape soundtrack.
17. FIFTY SHADES DARKER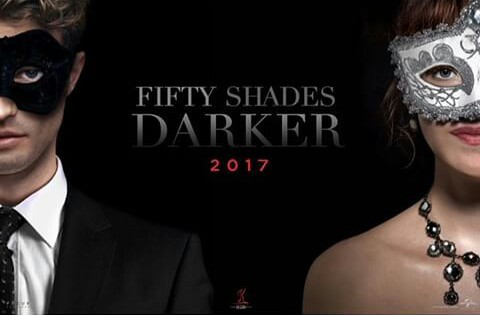 Plot:While Christian wrestles with his inner demons, Anastasia must confront the anger and envy of the women who came before her.
This is one of the first few big movies to hit the theaters as Fifty Shades Darker, which is the sequel to the Rated R – mommy-fantasy movie Fifty Shades of Grey,releases early this coming February 10, 2017.If you're a huge fan of the books and the love chemistry of Christian Grey and Anastasia Steele, you'll definitely find this one a catch.
18. BAYWATCH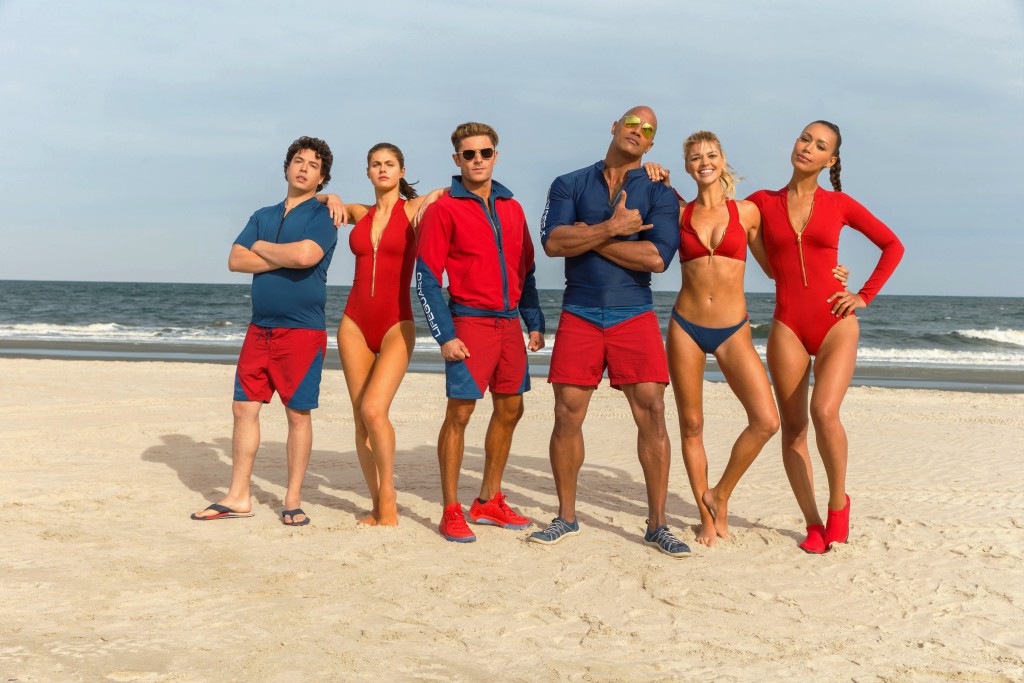 Plot:Two unlikely prospective lifeguards vie for jobs alongside the buff bodies who patrol a beach in California.
Well it looks like they're finally making a movie based on the famous TV Series in 1989 where Pamela Anderson and David Hasselhoff rose to stardom. This time, both stars are still there, but they're not playing lead roles anymore. Main characters for this upcoming movie are Dwayne Johnson, Zac Efron, Priyanka Chopra, and Alexandra Daddario.
19. ANNABELLE 2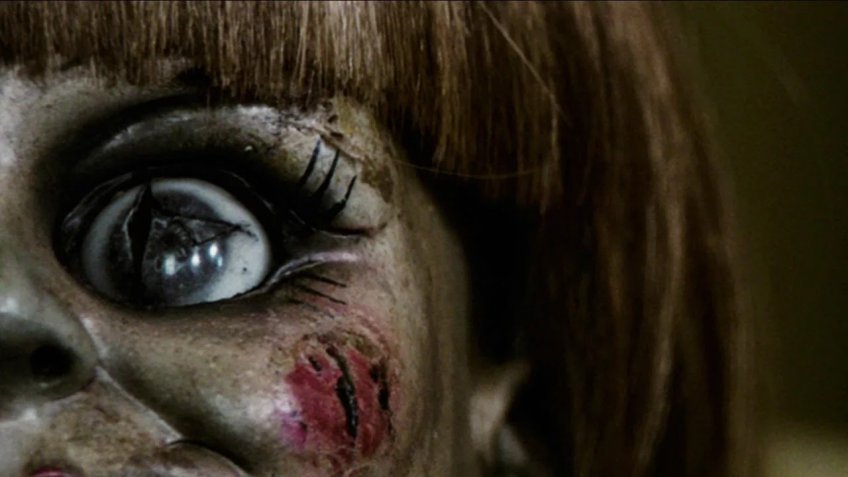 Plot:Several years after the tragic death of their little girl, a doll maker and his wife welcome a nun and several girls from a shuttered orphanage into their home, soon becoming the target of the dollmaker's possessed creation, Annabelle.
So let's just hope this prequel isn't as bad as the first movie.
20. AMITYVILLE : THE AWAKENING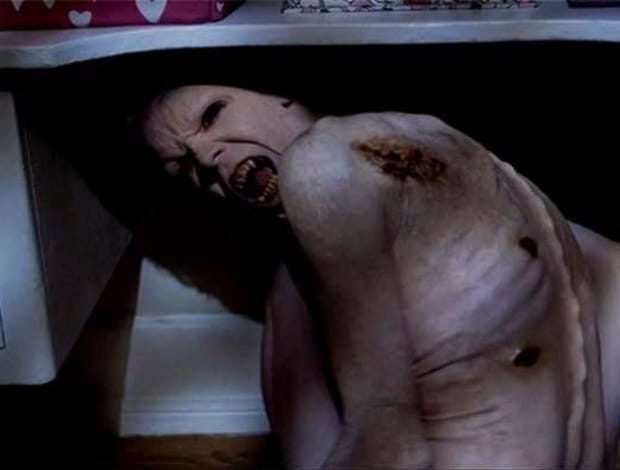 Plot:A single mother moves her three children into a haunted house, unaware of its bloody history.
It seems that the story line is the same cliche one as the several remakes of this movie. Would they come up with a more heightened development with the story and characters of this film instead, who knows?
21. ALIEN : COVENANT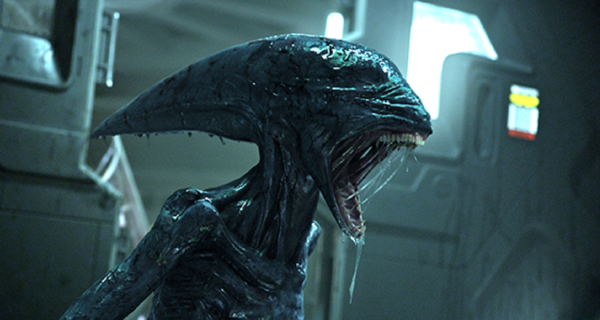 Plot: The crew of the colony ship Covenant discover what they think is an uncharted paradise, but it is actually a dark, dangerous world, whose sole inhabitant is the synthetic David, survivor of the doomed Prometheus expedition.
Since previous Alien movies have been miserably disappointing us for quite sometime now, we're guessing that the next one this 2017, Alien: Covenantwould take our low downs away. With Noomi Rapace and Michael Fassbender as it's lead star, this film should probably be one good bang of a buck.
22. IT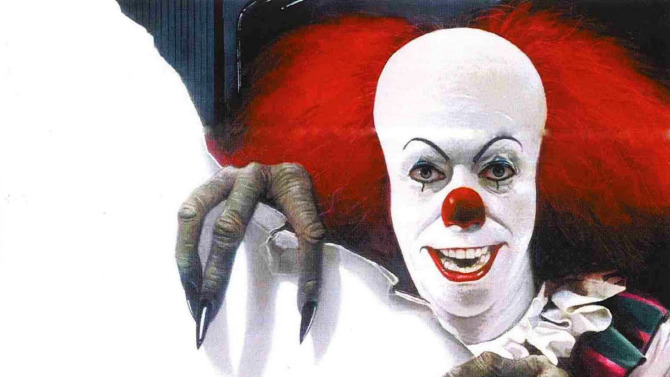 Plot: In a small town in Maine, seven children known as The Losers Club come face to face with life problems, bullies and a monster that takes the shape of a clown called Pennywise.
If you love the Stephen King classics and the original killer clown creeper Pennywise character, this might be a great time to do a remake of that one film that haunted 80's and 90's kids to sleep back in the days. But, let's not get all our hopes up, as most remakes and reboots to famous original horror classics usually end up failing miserably. Crossing fingers on this one.
23. BEAUTY AND THE BEAST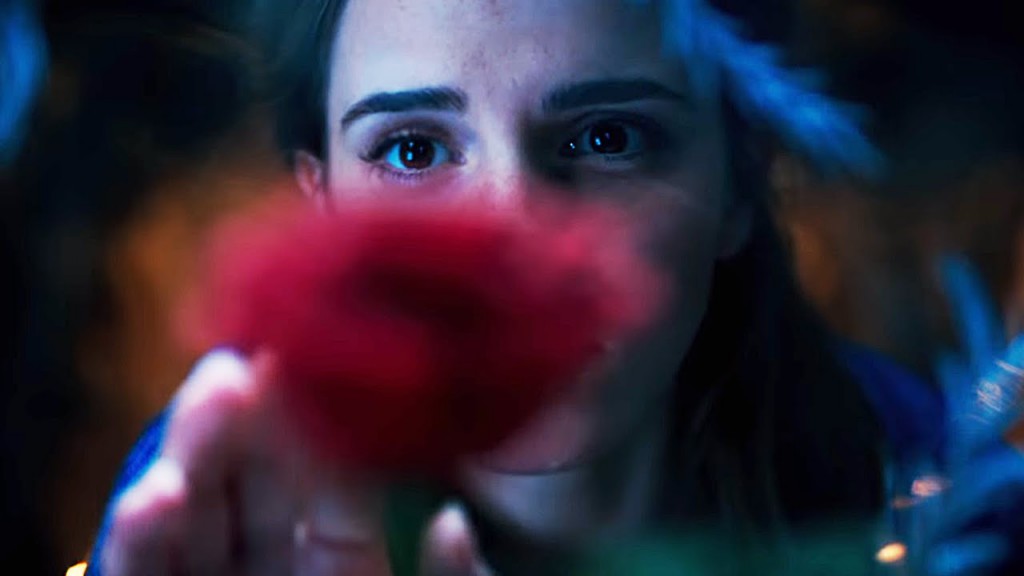 Plot:An adaptation of the classic fairy-tale about a monstrous prince and a young woman who fall in love.
The only thing great about this live action disney princess classic adaptation is that our dearest Emma Watson, is playing the lead character Belle, in the movie. Add some great CGIs for dreamy-magical effects and it'll be one good film to look forward to next year.
24. GHOST IN SHELL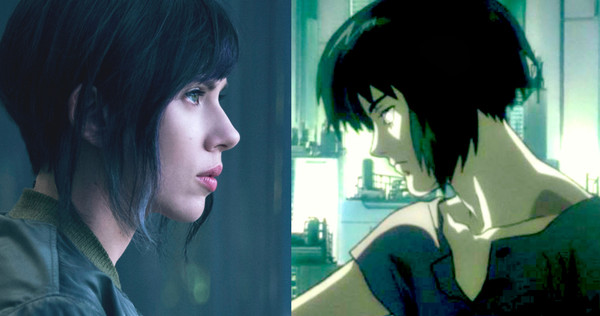 Plot:A cyborg policewoman attempts to bring down a nefarious computer hacker.
This is one film that every otakus and anime lovers are mostly anticipating about. The box-office anime hit cyborg movie in year 1996 is finally heading its way to theaters nationwide as a live action film! and Scarlett Johansonn will be playing the lead character of the series, Kusanagi Motoko.
25. SPLIT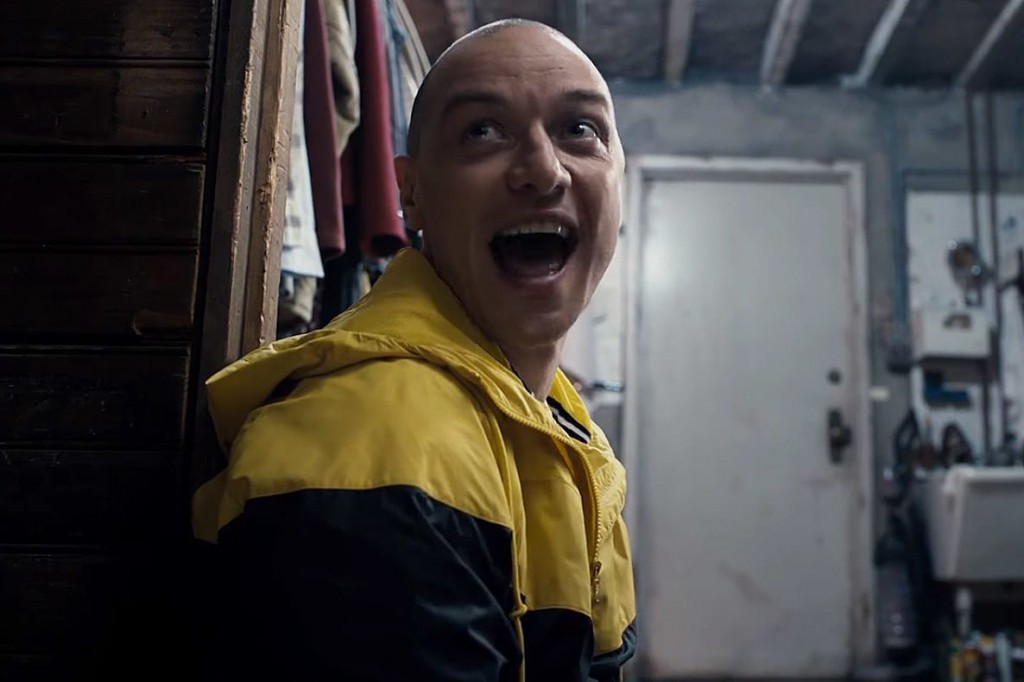 Plot:Kevin, a man with at least 23 different personalities, is compelled to abduct three teenage girls. As they are held captive, a final personality – "The Beast" – begins to materialize.
Listen up James McAvoy fans! This is not your ordinary thriller film, in fact this could probably be the most interesting movie in this entire list as rumor has it that the plot was intelligently crafted to give audiences an enigmatic surprise. Not convinced?I guess, we'll have to figure that one out next year as the movie will be first released in January 20, 2017.