For everyone who's been around the block in the 90's. You're definitely in for a trip down memory lane as we feature somefamous child stars from different90's tv showsaired inNickelodeon and The Disney Channel back in the days. It's going to be a blast from the past as we uncover they're current lives today, where in the world they're at, as well as what they are doing. Let's see how many of them can you remember.
20 Famous 90's Child Stars And Their Lives Now:
1. ROSS HULL (Are You Afraid of The Dark)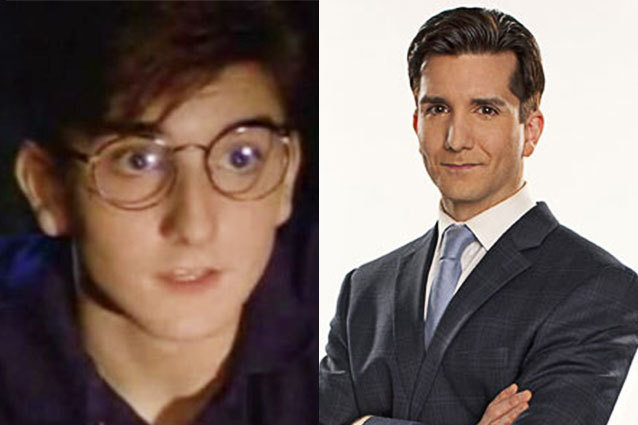 We remember Ross, as the four eyed kid who tells the scariest stories of all in their little camp fire club in the famous spine chilling, 90's show Are You Afraid Of The Dark.Now, Ross Hull is back in his home town and works as a weather anchor on CBC Ottawa, Canada.
2. LORI BETH DENBERG (ALL THAT)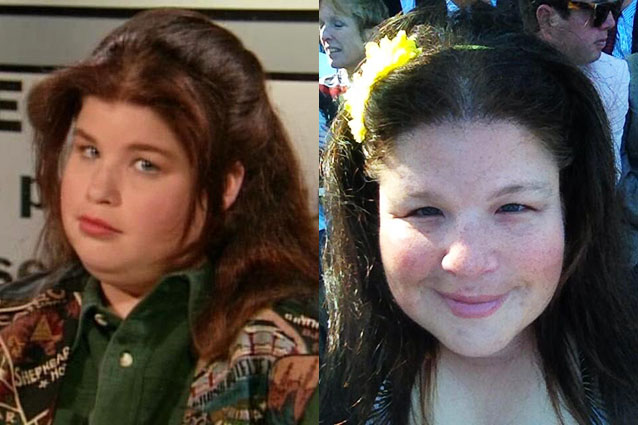 Lori Beth was one of our favorite comedian on Nickelodeon's 90's showALL THAT.So whatever happened to Lori anyway? Well, she did became a part for a while inThe Steve Harvey Show, after out growing All That. She's also appeared in an episode ofWorkaholics, but eventually quit acting completely around mid 2000's. Her reason was that she just wanted a normal simple life.
3. ADAM LAMBER "GORDO" (Lizie McGuire)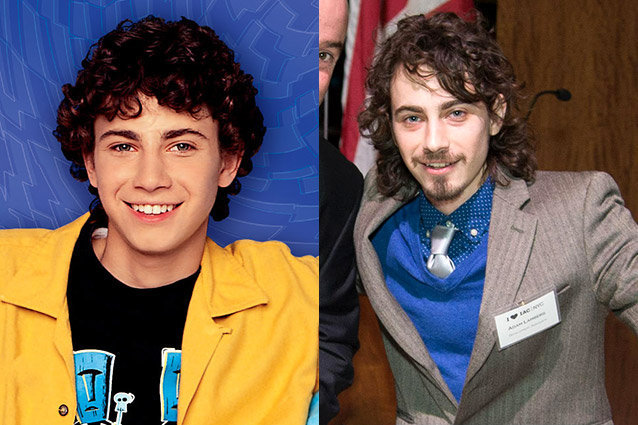 Who couldn't forget Gordo from Disney's Lizie McGuire? After Lizie McGuire, Adam starred atWhen Do We Eat? and Beautiful Loserbut afterwards, he just slowly disappeared in stardom. So where the hell did he go? Easy! To school. Adam, went to University of California and majored in geography. He also went to Berkeley and now works as a development associate at the Irish Arts Center in New York City. He is also completing his masters in Public Administration. Talk about living the real deal.
4. LALAINE(Lizzie McGuire)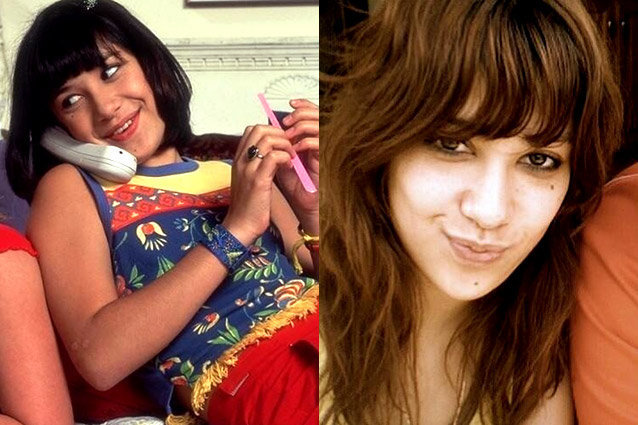 There wasn't really much for Lalaine after Lizie McGuire. It was reported that she was up on her grind with the band calledVanity Theft from 2010-2011. But other than that, she had not made any appearance back to stardom since then.
5. TRAVIS TEDFORD "SPANKY" (The Little Rascals)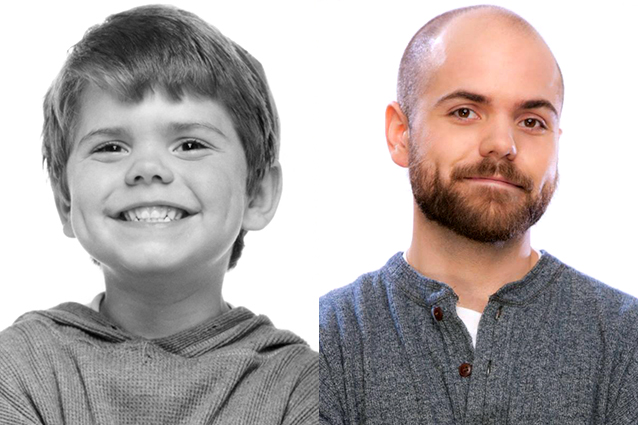 Travis played the famous role of "Spanky", the leader of the He-Man Women-Haters Club in the hit comedy movie The Little Rascals. He did had a bit cameo appearance in Nickelodeon's ALL That. Howeverhe took a break from acting around2002-2009. In 2010 he was back in business as he starred in the horror film The Final, and webelieved that was the last of his acting career as he finally decided to quit acting completely.He now resides in Texas, where he works as a marketing specialist at Texas Trust Credit Union.
6. ROSS BAGLEY "BUCKWHEAT" (The Little Rascals)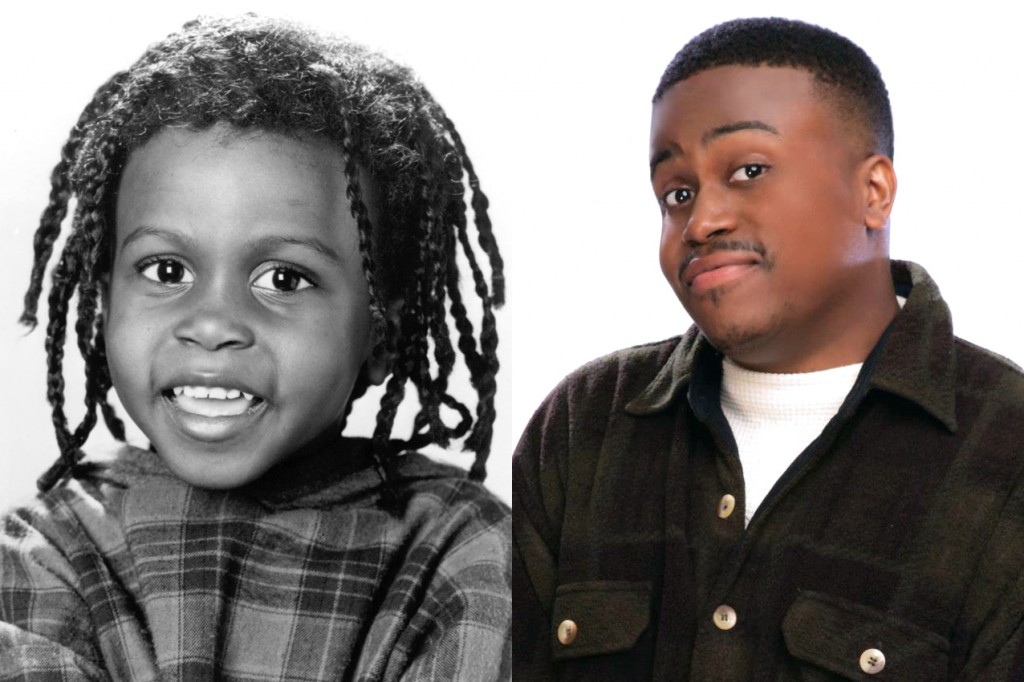 Bagley, was known for as Buckwheat, the son of Whoopi Goldberg, in TheLittle Rascals. We also know him fromThe Fresh Prince of Bel-Air as Nicky. He also starred in1996's Independence Day, movie. Right now, he is looking for otherfuture projects but besides acting he also has a part time career as a DJ in L.A.
7. JORDAN WARKOL "FROGGY" (The Little Rascals)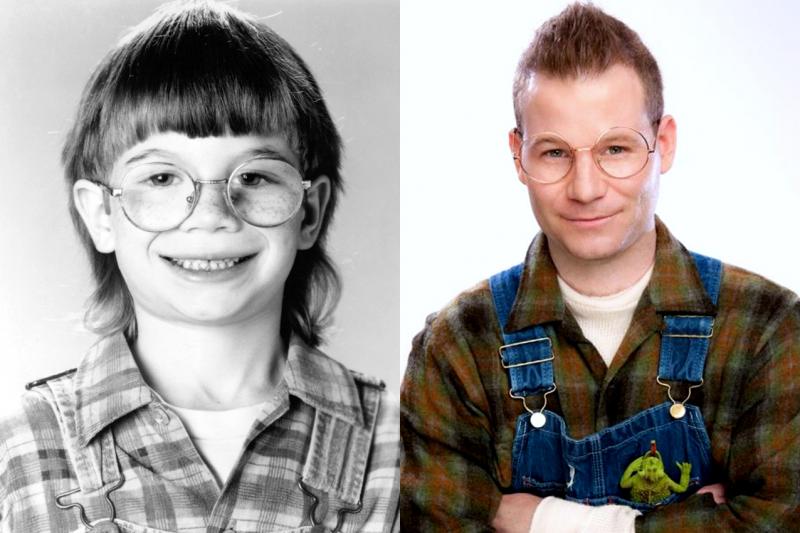 Another Little Rascal favorite, was Jordan Warhol who played Froggy in the movie, a name is probably coned because of his frog-like sounding voice. He was also the voice actorChocolate Boy on Hey Arnold and Eddie on Rocket Power.Right now,Jordan plays professional poker and recently competed in the World Series of Poker in Las Vegas.
8. BLAKE MCIVER EWING "WALDO" (The Little Rascals)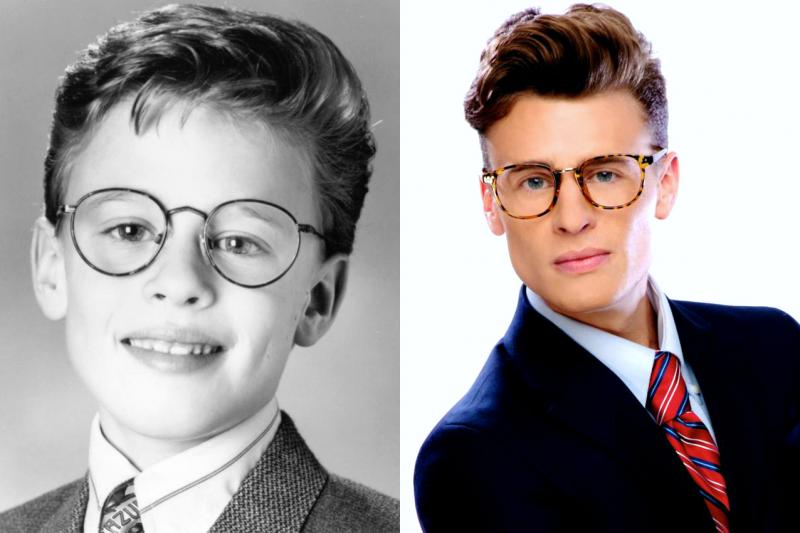 So who couldn't forget the Macaulay Culkin look-alike who appeared as the rich obnoxious Waldo in TheLittle Rascals movie. Surely he's probably doing very well in his career we take it, and he surely is. Right now, at his Early 30's, he has recentlyhosted onThe People's CouchonBravo and currently working on his music album The Time Manipulator.He also justreleased the single This Is Who We Are.
9. RICKY ULMAN (Phil Of The Future)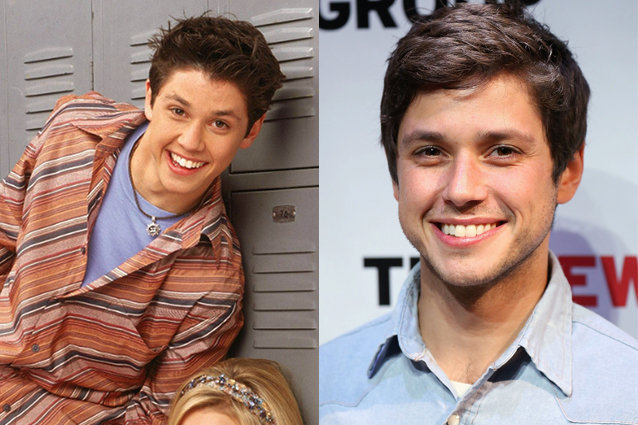 There wasn't really anything going on for Ricky after Phil Of The Future. Currently, he is in a band called Reputante, and you can probably catch some of his videos on Vine.
10. RAVEN SIMONE (That's So Raven)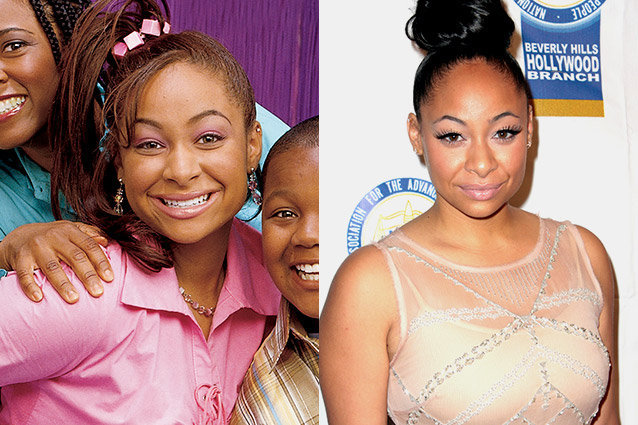 Our favorite fashionable and sassy Raven had her days during her hit show That's So Raven. After Disney ended the show, Raven has reprised her role in the The Cheetah Girls 3.She also starred in the movie, The Princess Diaries 2 with Anne Hathaway.Now, she'sin school and is currently a student at the Academy of Art University in San Francisco. She's also modeling in her spare time, and hanging with Oprah and Tyra Banks. WeGuessed, Raven still hasn't lost her touch ofsassiness eh?
11. JASON EARLES (Hannah Montana)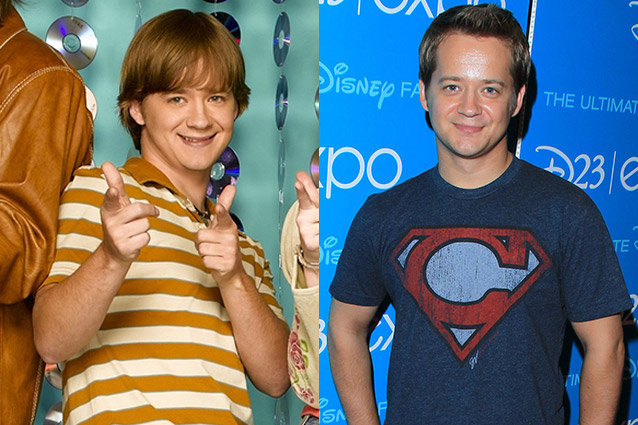 Jason, played as Jackson, Miley Cyrus Brother in Hannah Montana. After the show, he was casted on another Disney show Kickin It, in a karateDisney comedywith Leo Howard. He is also at the moment working on some side projects on Independent Films.
12. DANICA MCKELLER "WINNIE COOPER" (Wonder Years)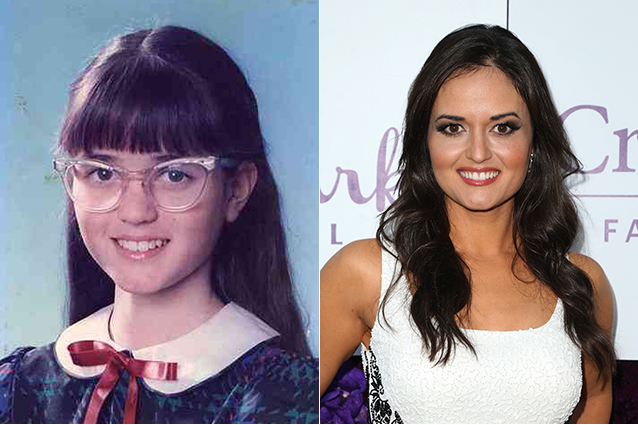 Winnie Cooper has captured all our hearts with her girl-next-door roles in the hit series Wonder Years. After the show, Danica Mckeller, (her real name) went to school and eventually graduated in UCLA as summa cum lade with a degree in Mathematics. Eventually, she has proved that she's not only a looker in her pre-teen years but also a brainer. Recenltly,she has written several mathematics books that encourage middle school and teen girls to embrace and succeed in mathematics.
13. CLAYTON SNYDER "ETHAN" (Lizie McGuire)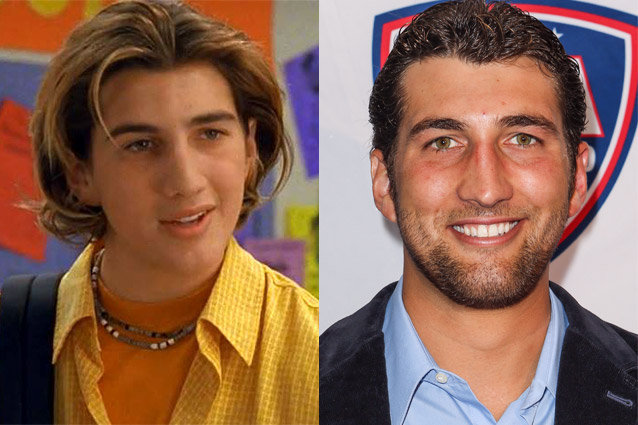 Who could forget Ethan Craft, Lizie's and of course everyone's first crush on the Lizie McGuire show. Clayton had a few projects after the Lizie McGuire show ended. He recently appeared on NCISand is currently working on a few films to release soon.
14. CHRISTIE CARLSON ROMANO (Even Stevens)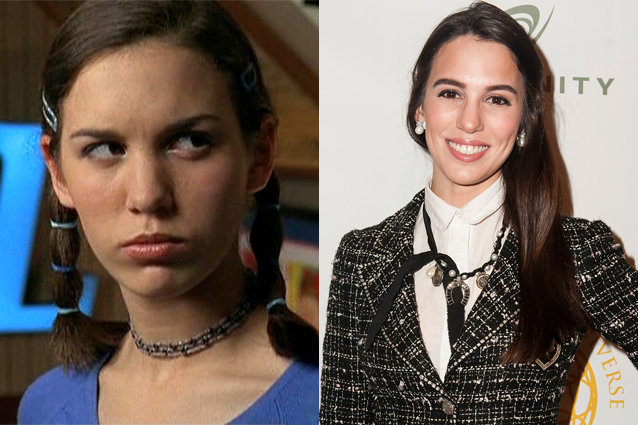 Christy never really left the spotlight after Even Stevens, she was the voice of Kim Possible and she has a lot of projects up her sleeve in the long years of her career. She has appeared in several movies like the Cadet Kelly and Mirrors. She was also casted as Belle in Beauty and the Beast broadway.
15. BUG HALL "ALFALFA" (The Little Rascals)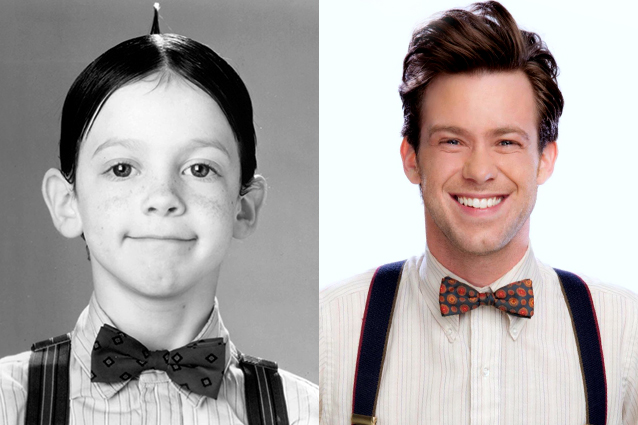 The movie TheLittle Rascals, wouldn't be the same without Alfalfa and his pointy hairstyle. Bug Hall had a whole lot of projects waiting for him after the success on The Little Rascals movie. He starred in a couple of films Honey, We Shrunk Ourselves, Hercules, and Get a Clue with Lindsay Lohan.He also appeared in TV in shows like CSI: Miami, The O.C., Criminal Minds, and 90210. Currently he is still working in Disney and will probably surprise us when he'll be appearing next.
16. BRITTANY ASHTON HOLMES "DARLA" (The Little Rascals)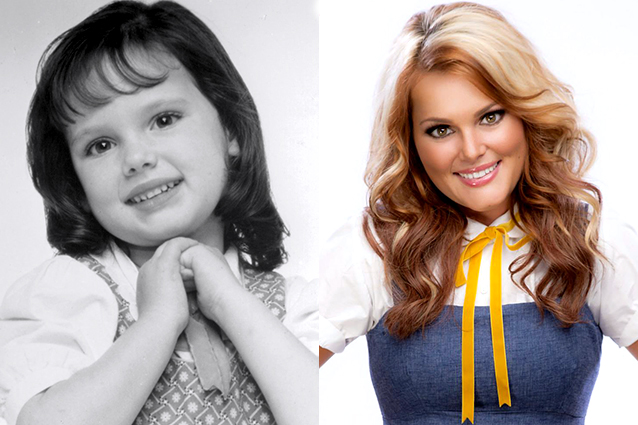 And if Alfalfa, was on our list so is his one and only love interest, Darla. Brittany quit acting after her success with The Little Rascals and eventually lived the normal life as a simpleton. She has been recently traveling the world and is currently trying to get her degree while living her happy simple life with her husband and kids.
17. ANNELIESEVAN DER POL (That's So Raven)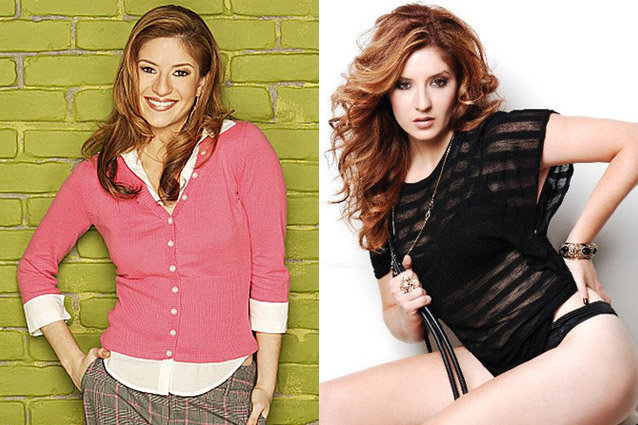 The show, would not be complete without the funny and sweet air head ginger, Chelsea who's Raven's best friend. After the show ended, her career on television has ended with it although she did appeared in some hilarious comedy underground movies such as Vampire Sucks. She has also been around broadway too as she was once casted as Belle in Beauty and The Beast.
18. DANIEL DESANTO (Are You Afraid of The Dark)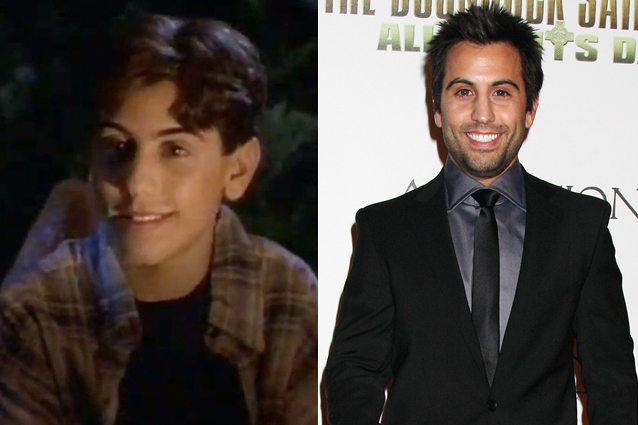 Daniel played the role of Tucker, Garry's obnoxious little brother in the series Are You Afraid of The Dark. He started as a meddling character in the showbut eventually became the leader of the Midnight Society afterwards in acouple of seasons after. When the show ended, he continued his acting career starring in all sorts of big hit films. One rolewe couldn't forget was Gretchen Weiner's on and off boyfriend Jason, in the famous movie Mean Girls, where he was also known for the famous line he said to Cadie (Lindsay Lohan) "Is you muffin buttered?" Now, he is a successful actor doing a couple of big filmsone of which was the Bondock Saints 2, where he played as Crew Cut in the Boondocks Saints 2 : All Saints Day.
19. AJ TRAUTH (Even Stevens)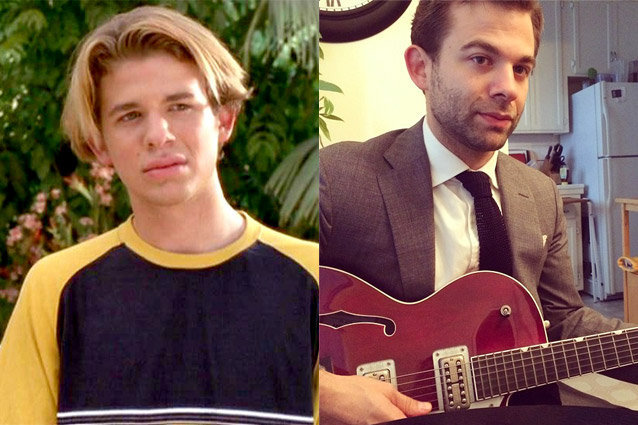 AJ was Louis' best friend in the show, Even Stevens. He also voicedJosh Mankey in Kim Possible. He hasn't been on in the spotlight after his career in Disney. Right now, it is reported that he soon to make a come back in some of his unknown projects. He also married the actress Leah Pipes.
20. ROBERT RICHARD (Cousin Skeeter)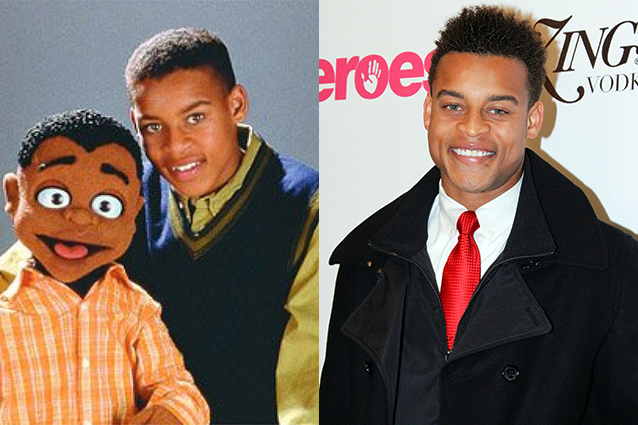 After he starred as Bobby in Cousin Skeeter. He had his successful peak when he took on big projects such as the moviesCoach Carter and One on One. And guess what, we may have also missed good ol' Bobby in the movie, House of Wax – He was Paris Hilton's boy friend.Robert is still on his grind today starring in some B movies to be released this year.