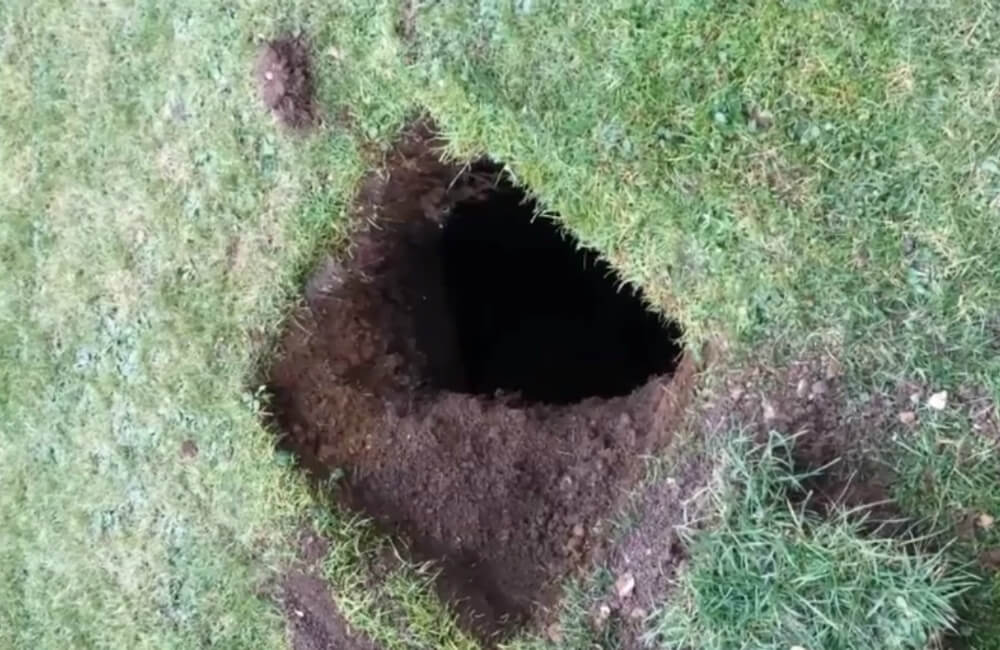 Everything about this family's home seemed normal. That was until a hole in the ground opened up in their yard. However, this wasn't a natural sinkhole. In fact, it contained steps leading down into the darkness beneath the earth.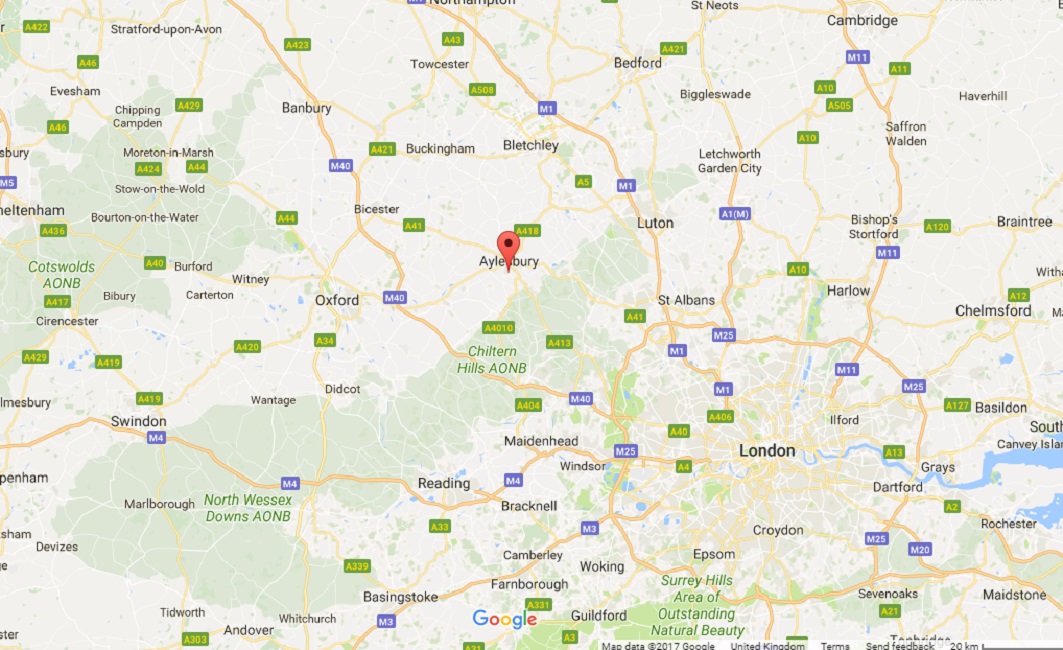 Emma and Kevin James live in Aylesbury in England, a short distance from London. They had lived in their home for eight years and didn't believe that there was anything unusual about it. However, there was a baffling mystery waiting for them, just inches beneath their feet.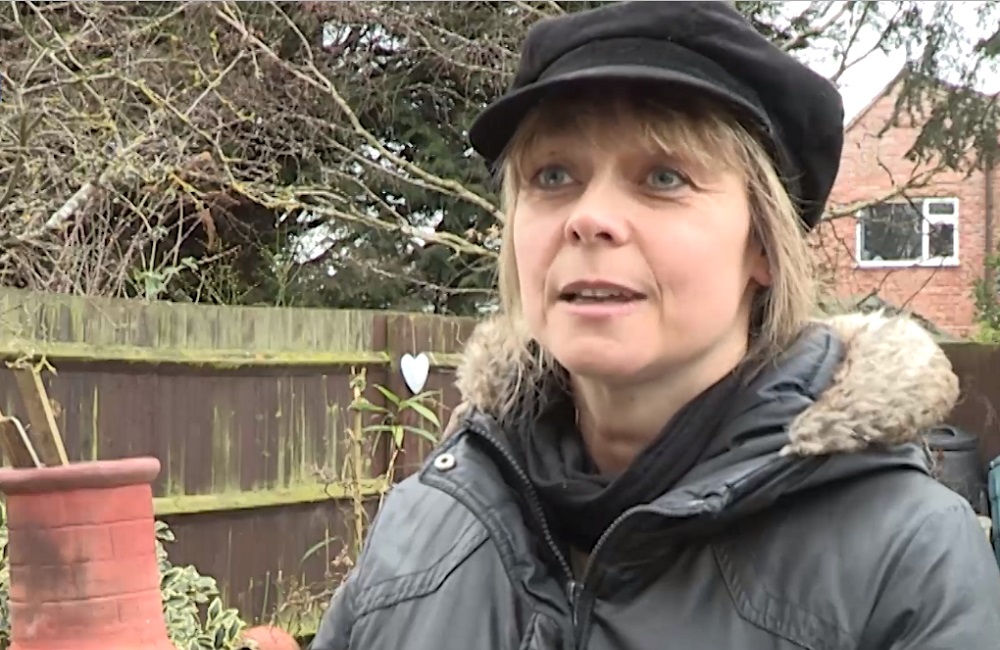 The first sign that anything was amiss came when Emma, 45, noticed a strange patch on their lawn. Months later, while mowing the grass, she noticed that the same area felt oddly bouncy. There was something very strange taking place right beneath their feet.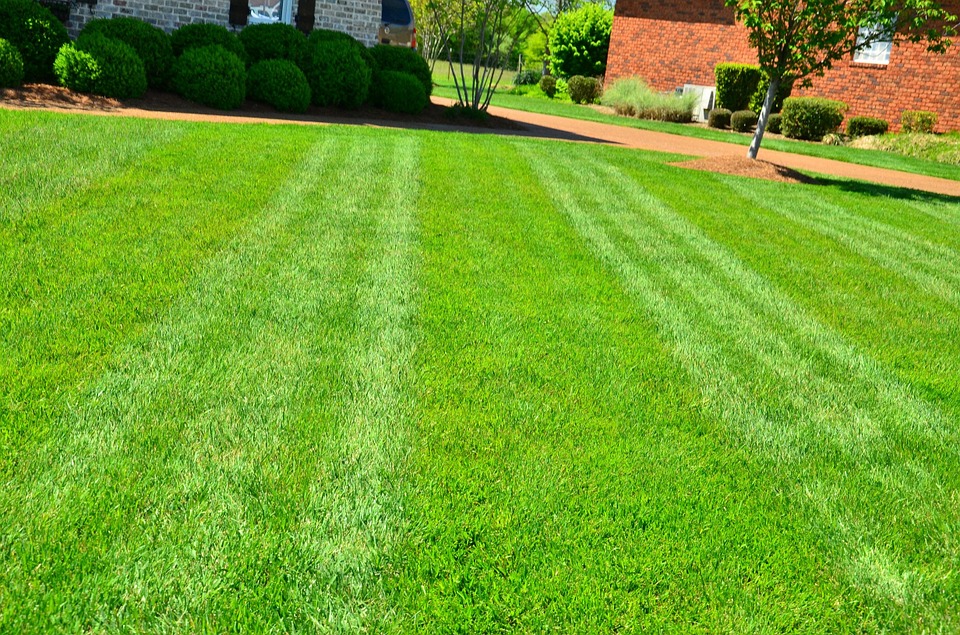 Wondering what was going on, the family began to probe the patch of grass. And their suspicions that something was awry would soon be confirmed to be absolutely correct.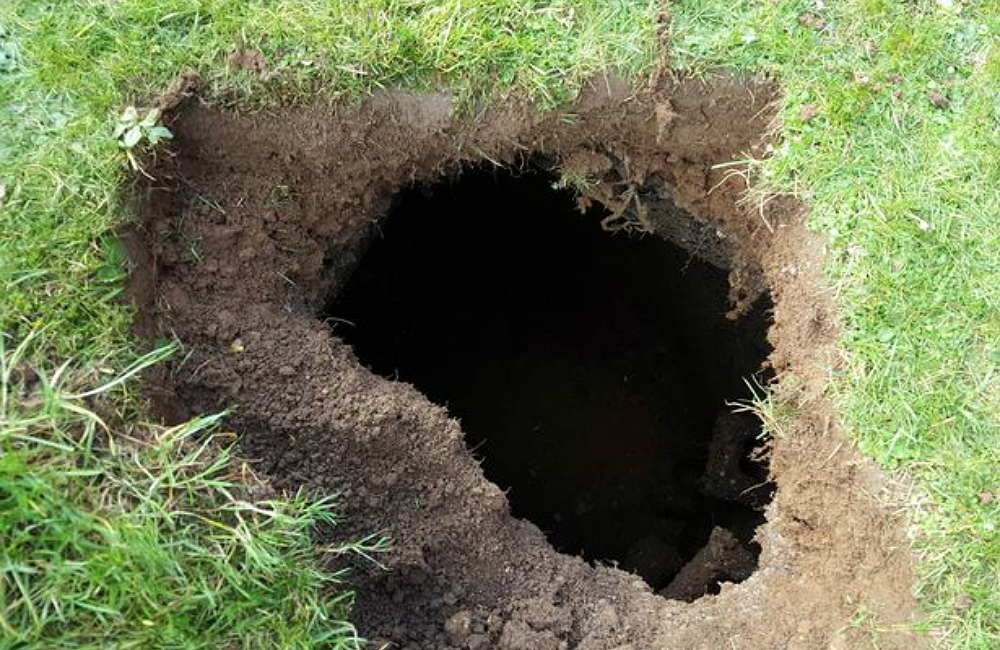 Emma told the Daily Mirror, "[The turf] was giving way as I was standing on it, and there was clearly a little hole there so we got a shovel to move the grass roots – and it just caved in."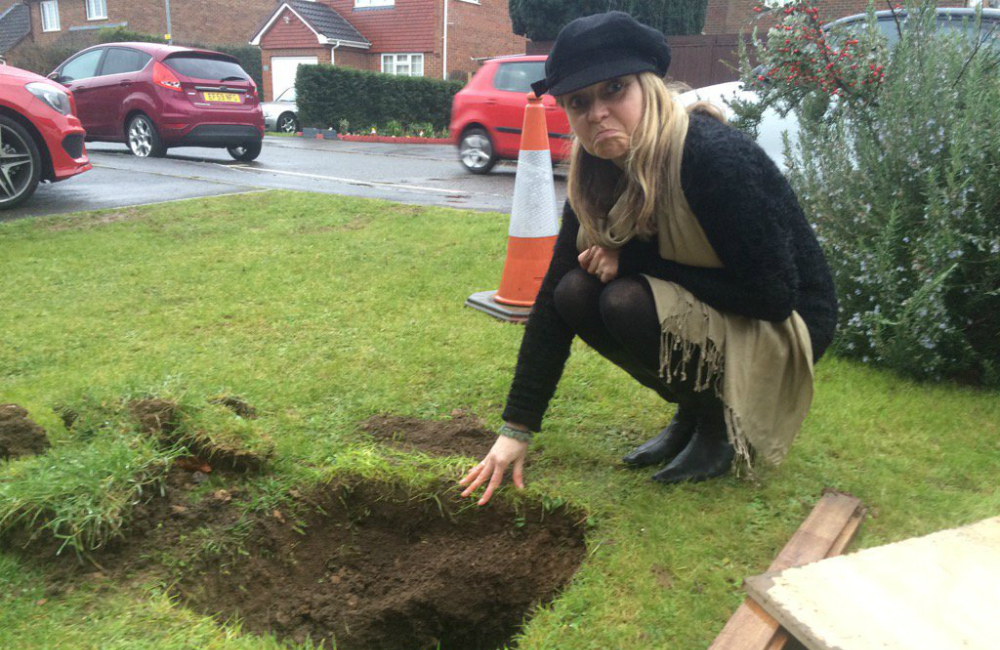 In fact, the ground gave way to reveal a deep hole – and it must have come as quite a shock. "It was a bit scary and we all jumped back but when we looked down we couldn't see anything," Emma said.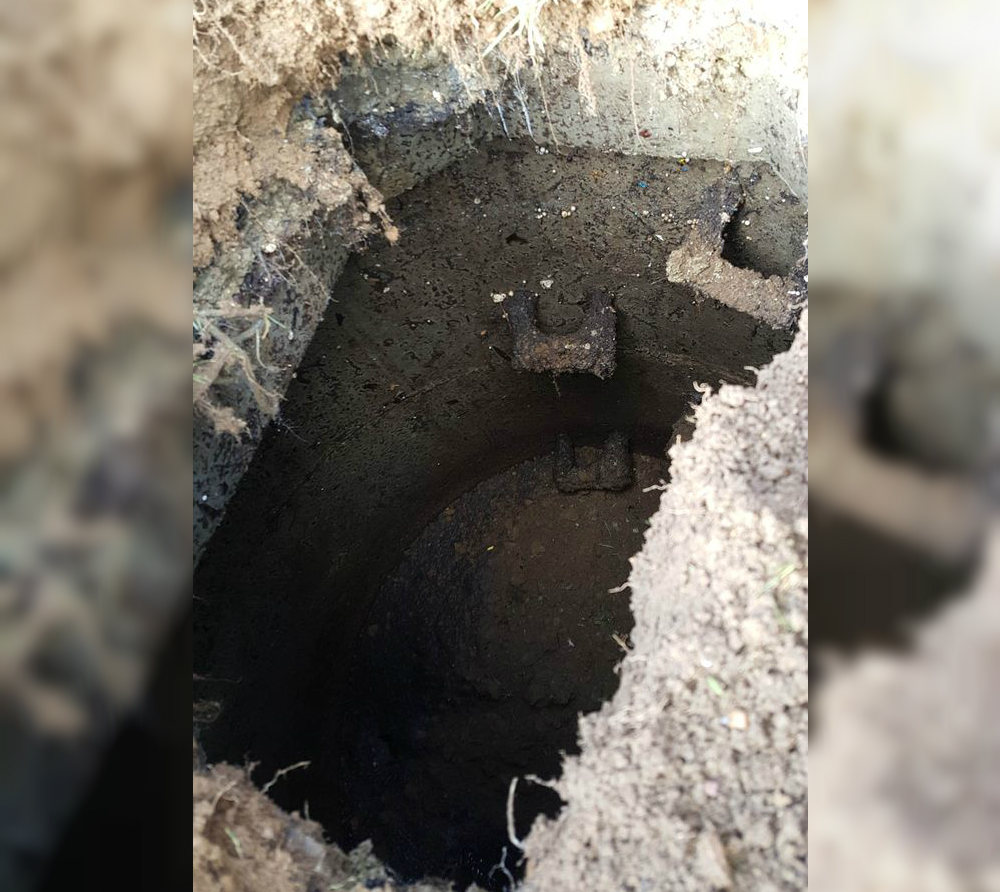 The two-foot-by-two-foot opening led to a larger chamber that was more two yards deep. But that wasn't all. The hole contained rusty metal steps. There was no doubt that this was a man-made space.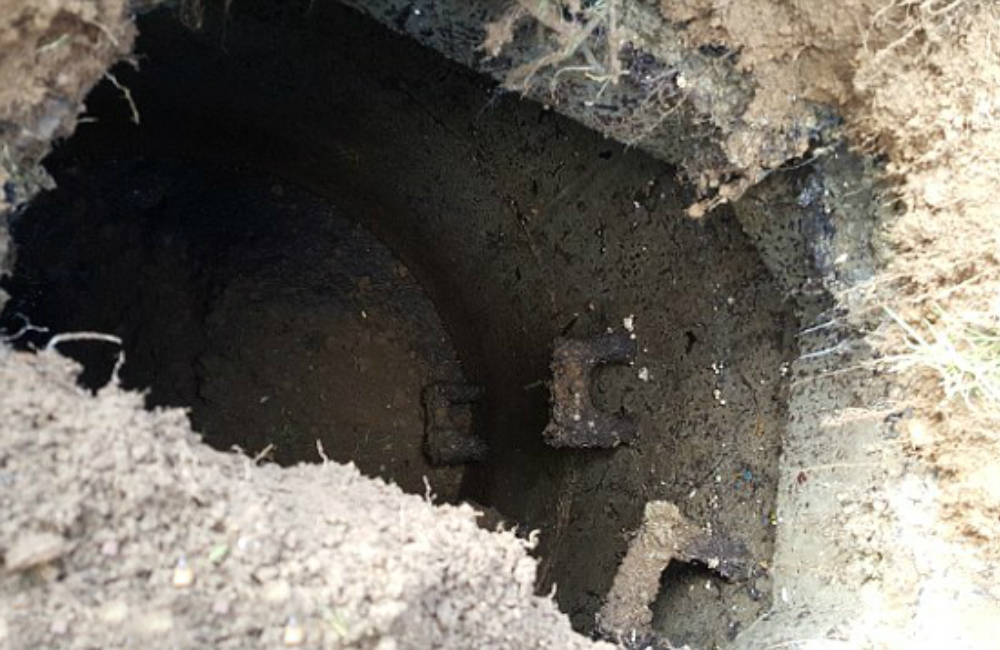 "It is really odd as there are steps which lead down but we don't know what to and there was no lid or cover on it," Emma told the Daily Mirror. "We first thought it had a metal casing but there is concrete down there with metal steps." The family, however, had no idea what this mysterious entranceway could be.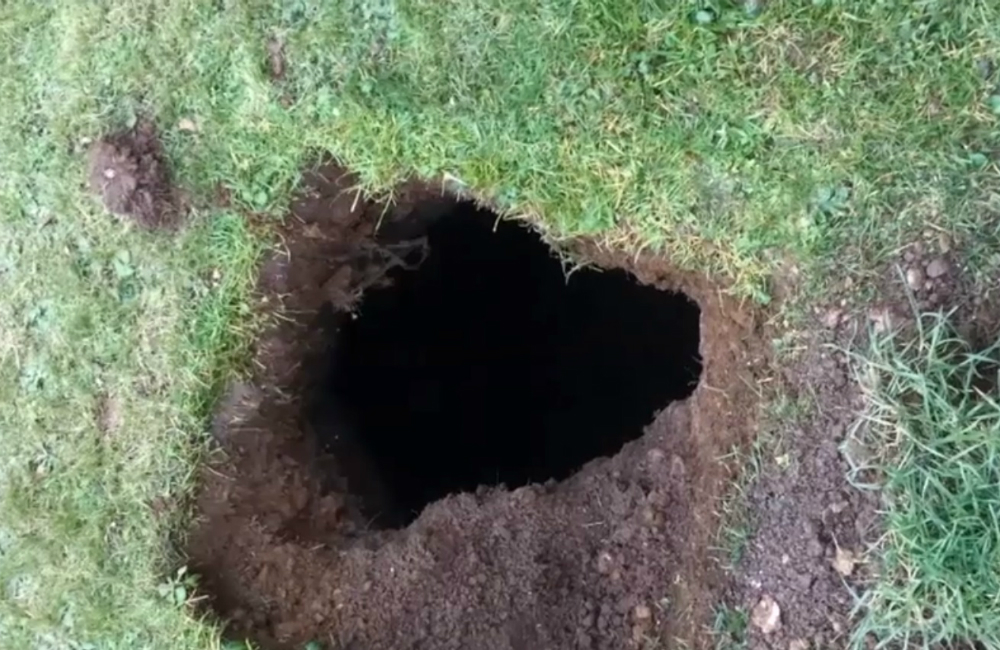 "It just seems as though it has been forgotten about, but there must be a planning record somewhere to explain what it is," Emma continued. "We just want someone to come out and tell us what it is… I don't want to just leave a hole in my front lawn."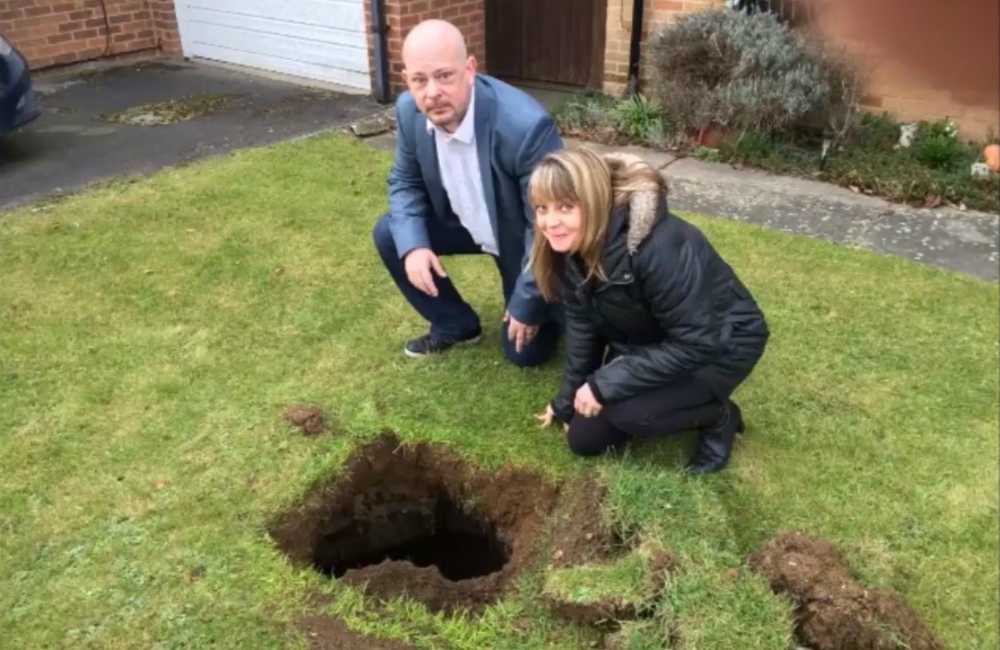 Indeed, the family didn't know what to do with the hole. "I don't want to fill it in in case there is something historic down there, but it could just be a septic tank or something," she said. "It's just a mystery at the moment."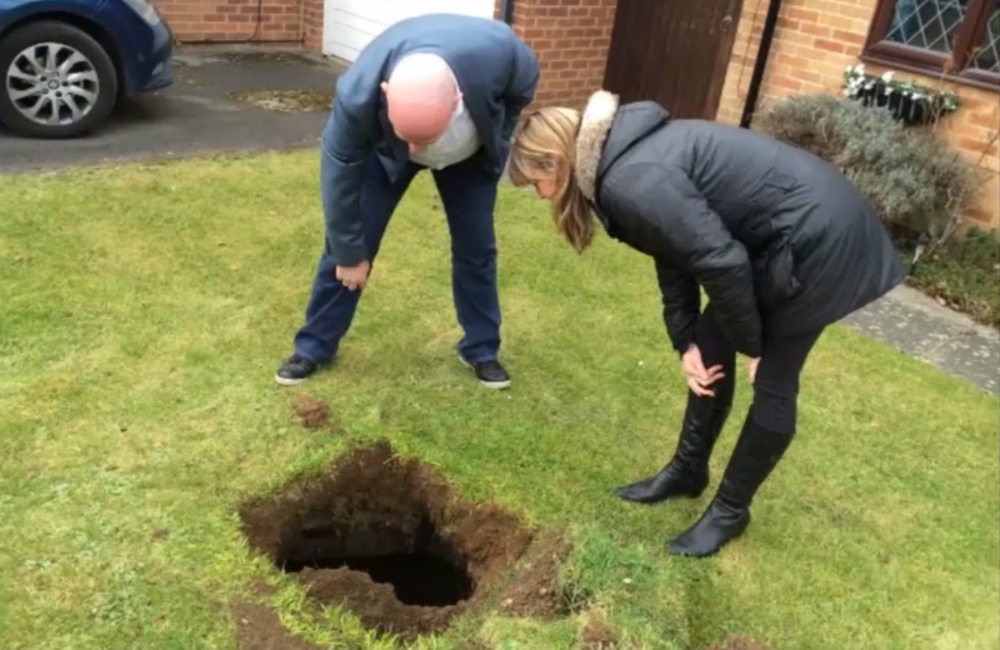 In the meantime, the hole presented a safety hazard. "We haven't dug anymore around it as I'm not sure if it is safe and I don't want to make it worse," Emma said. "I just hope that another hole doesn't suddenly appear."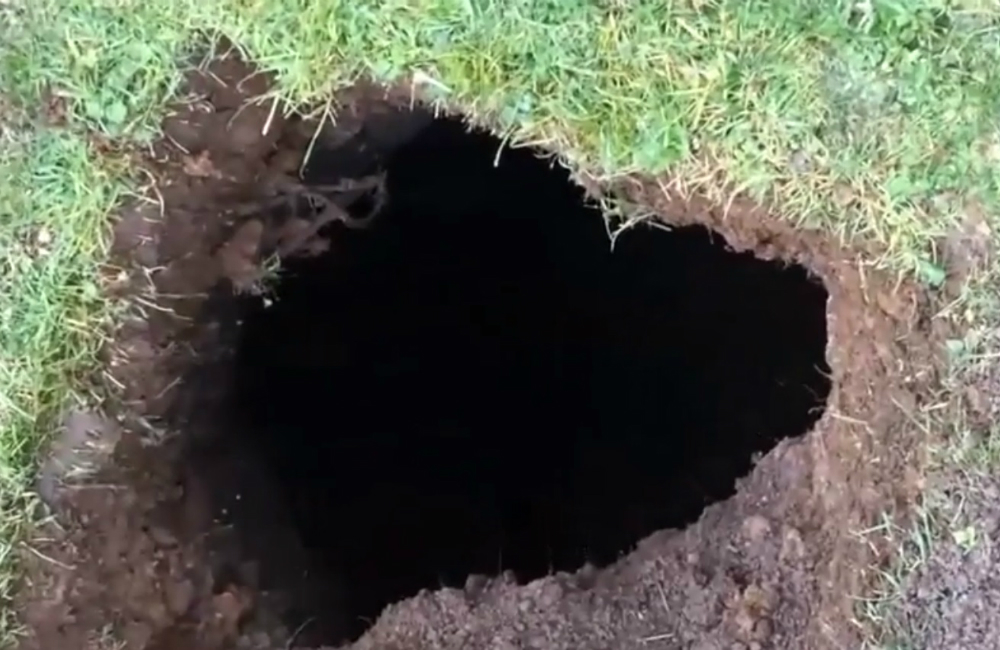 Husband and wife Emma and Kevin set about trying to establish what the hole was. They pursued every avenue that they could think of, contacting the council and various companies with control over piping and utilities.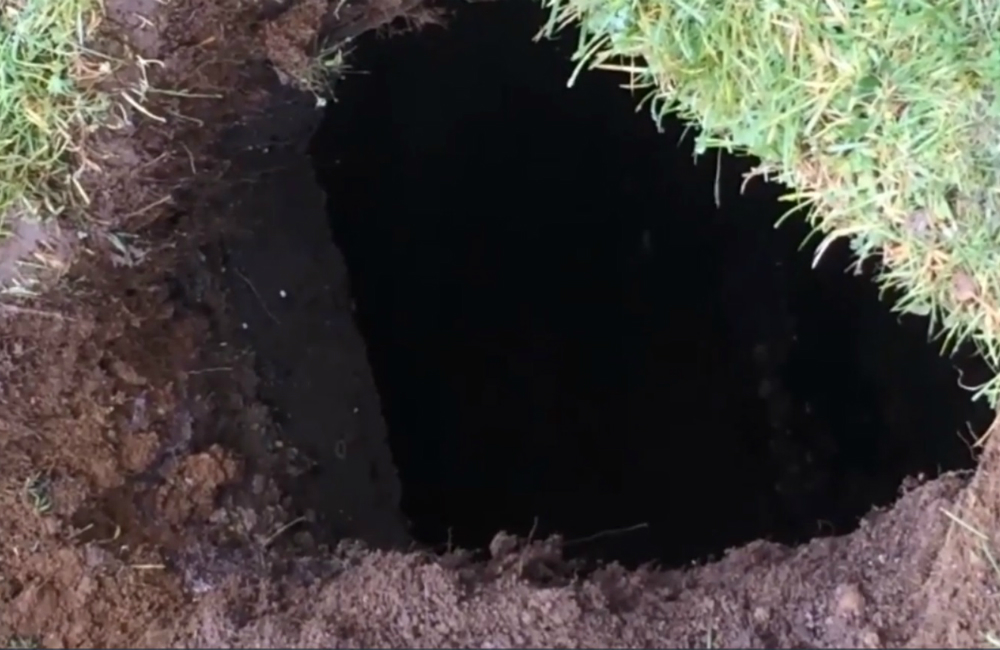 They even reached out to the developers who had built the property a little over 30 years before, in the 1980s. However, no one could tell them what the hole was and what it was for.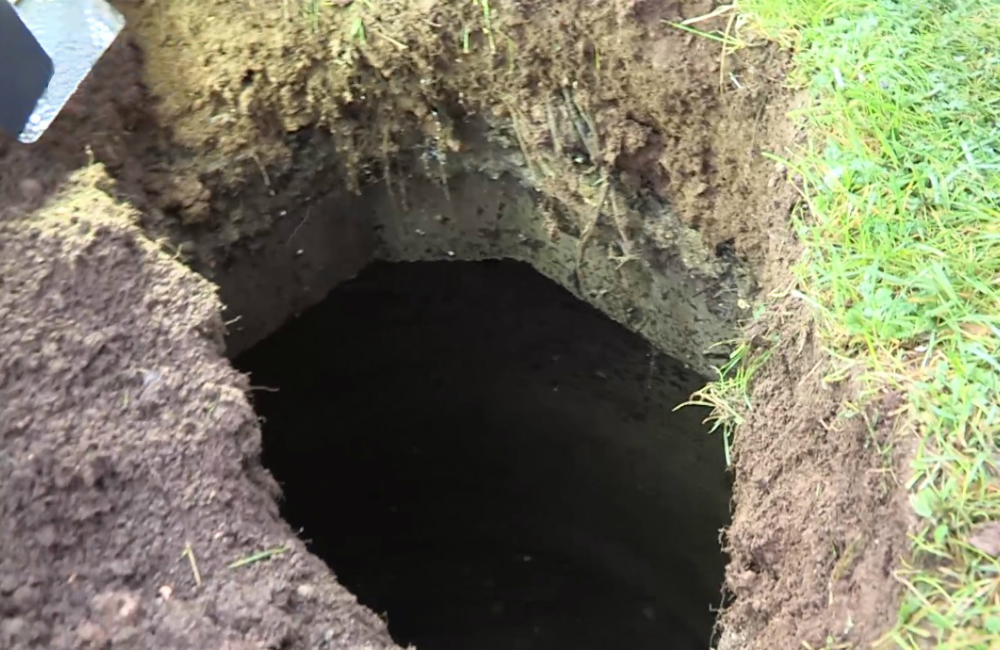 "Nobody wants to know about it and all we need is somebody to come out and have a look and tell us what it is and what we can do about it," Emma told the Daily Mirror. "Someone could fall down it. Over Christmas we had the cars parked on there, so they could have gone in."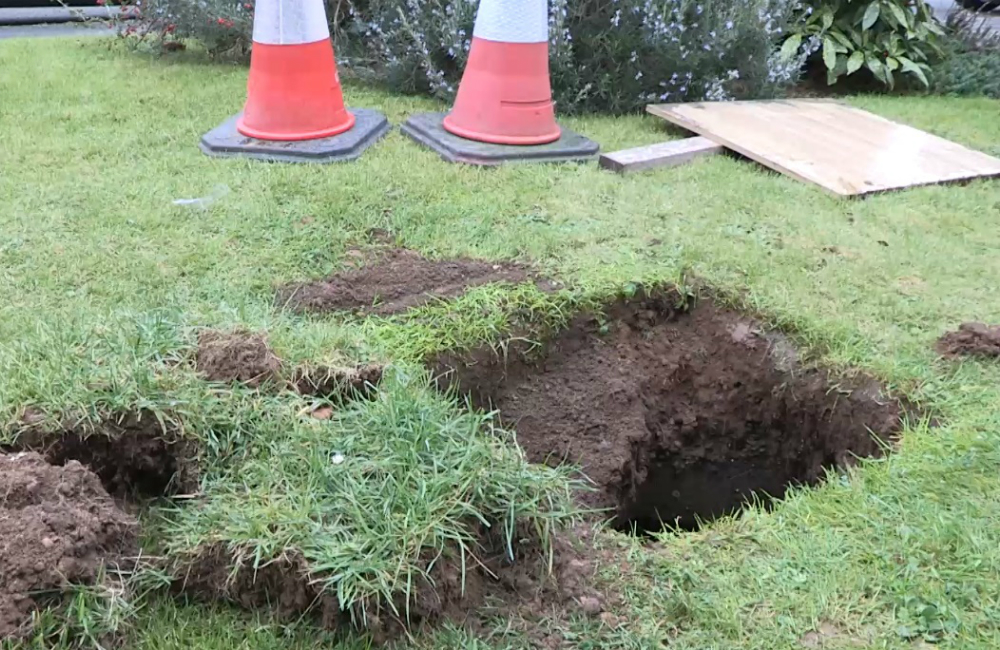 To prevent accidents, the couple placed cones around the hole and put a sheet of wood over it. That would hopefully stop the unwary from stumbling in – but it didn't answer their questions.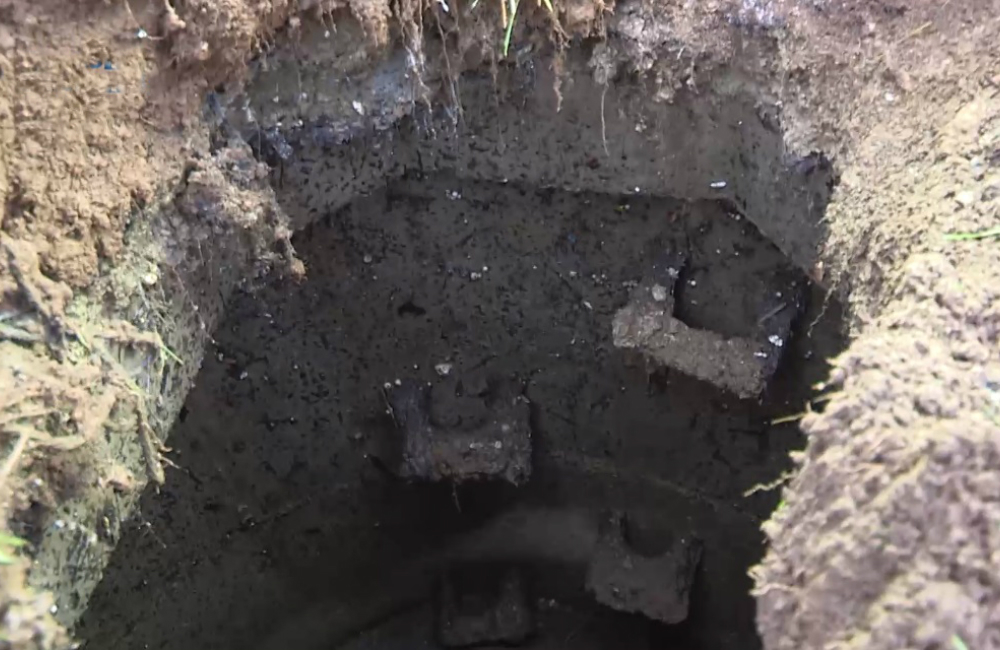 Indeed, they were left with the enigma of what the hole might be. Could it lead to a system of underground tunnels? Might it be the entrance to some kind of bunker? Or was it simply an access point to a power line? For the time being, they had no idea.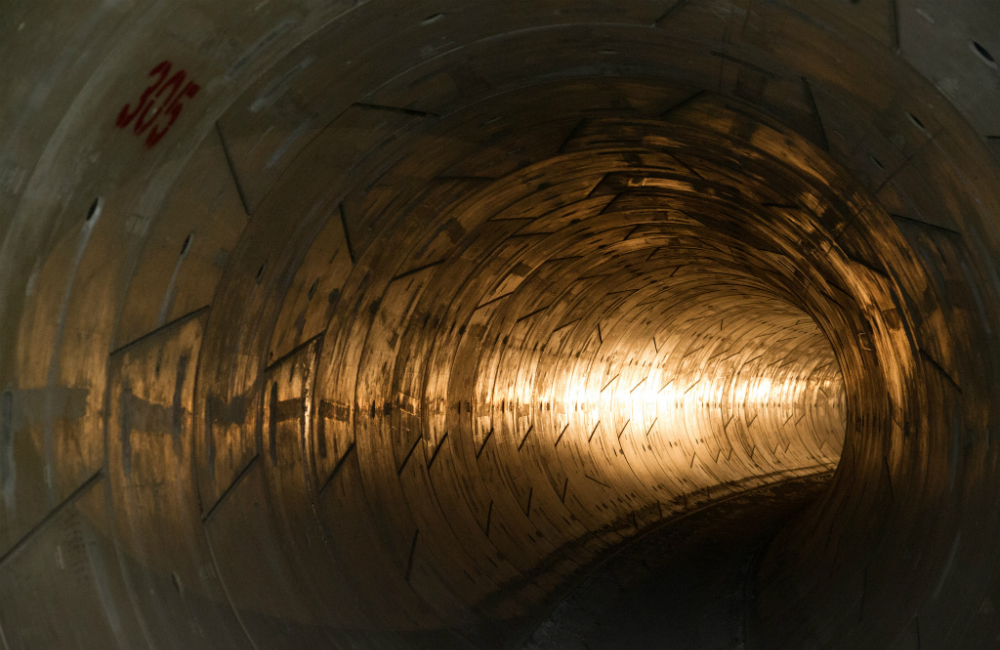 Aylesbury Vale District Council looked into the issue, however, and they came to a conclusion about what the hole might be. Based on the history of the land, they believed that it was a part of a sewer.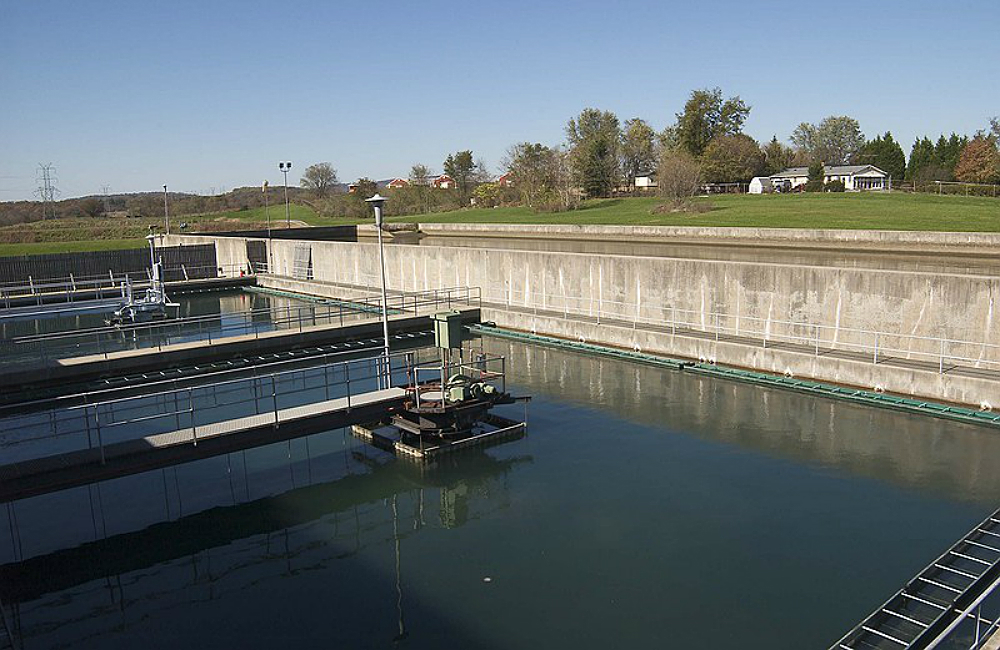 What's more, they knew who was responsible for it. They duty of repairing and maintaining the hole fell to Thames Water, which handles the public water supply and removal of waste-water in the area.
In a letter to the James family, the council wrote, "[Thames Water] have no record of these sewers on their mapping system, as they were never mapped by them, but this does not stop them being their responsibility." The hole presented another problem, though.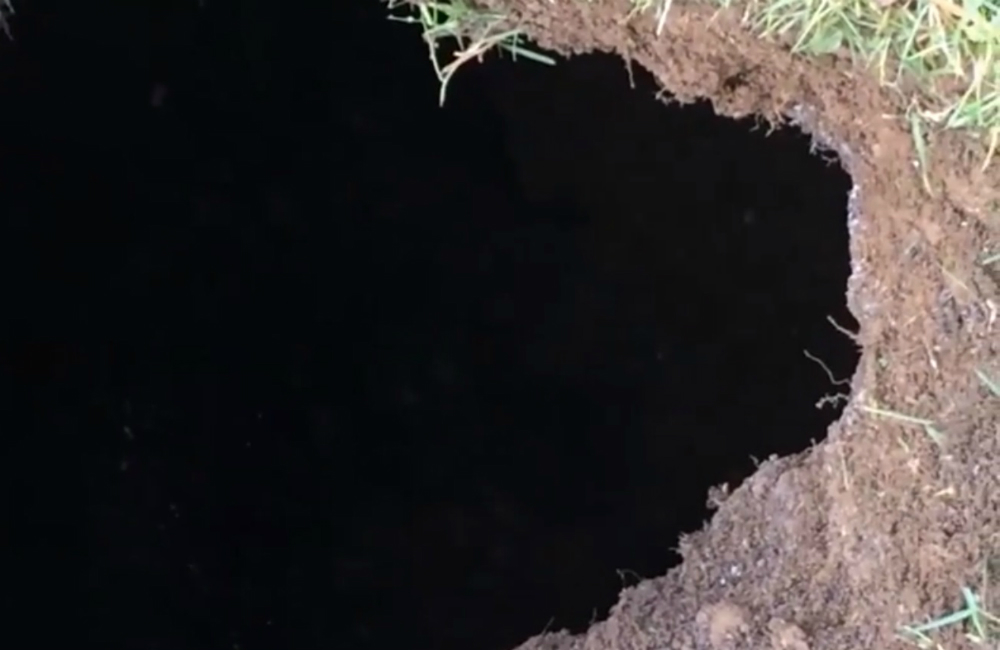 There was an increasing amount of water in it. The letter continued, "The fact that water is rising in the chamber suggests that the surface water from the houses is having difficulty percolating through the soil and debris that has fallen into the chamber [has meant that it] is not running smoothly into the main sewer."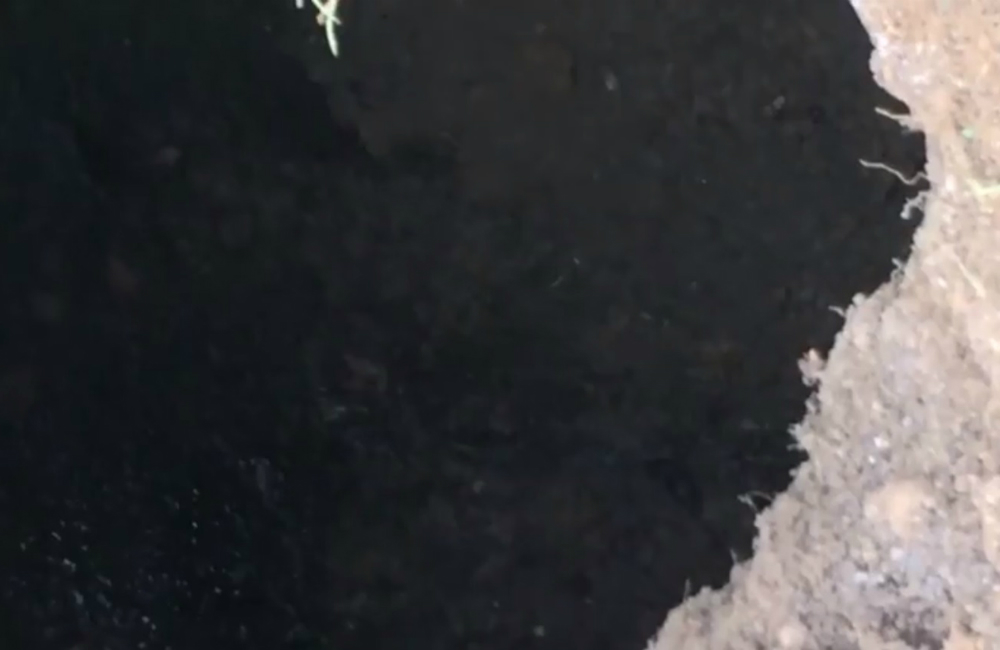 A local councilman, who had helped the family to investigate the hole, believed that the mechanism needed to be repaired and that the hole could then simply be topped off with a manhole cover. Their problems would then be over.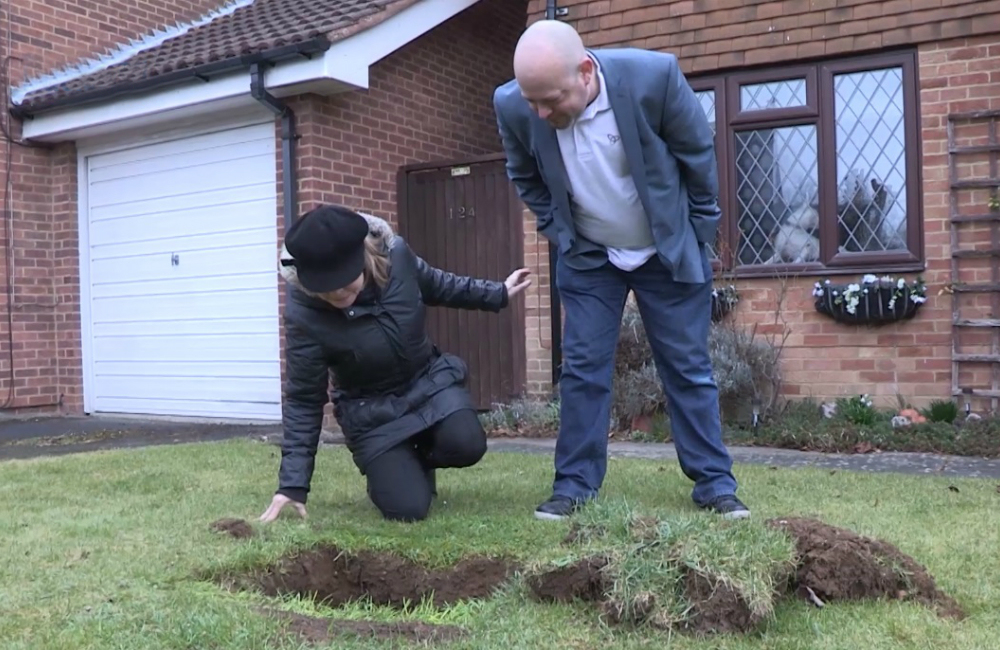 When Emma first found the hole, she might have imagined that it was a portal to an underground world. In the end though, it turned out to be a very down-to-Earth piece of the urban infrastructure, and one that could be contained with a simple manhole cover.