Let's admit it! Ifwe love a celebrity, we wanted to know everything about them, like the whole biography. We are so intrigued about whothey are before they become rich and famous. We dig deep, wanting to know every single information about them. Shockingly, there are some celebrity A-listers who has skeletons in their closet that are not supposed to be known in public. Unfortunately, as part and parcel of their job, they do not have the ability to keep their past in private. Some of these celebrities has done something in their past that will make you think twice on being their fan. Some willremain as an inspiration.
Now, here are 20 Well Loved Celebrities and Their Shockingly Dark Pasts:
1. WOODY HARRELSON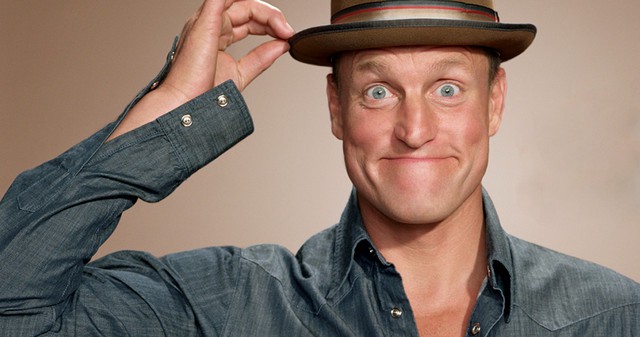 We know him as the alcoholic and self destructive, Haymitch in Hunger Games Trilogy and we loved him immediately. This remarkable actor who normally take crazy, murderous and violent roles came from a not so normal family. Woody's father happened to be a hit-man who assassinated a federal Judge in 1979. He was later on sentenced to life in prison and eventually, died of natural causes while serving his sentence. Thankfully, Woody did not follow his father's footstep and continued to be a sought after actor in Hollywood today.
2. JACK NICHOLSON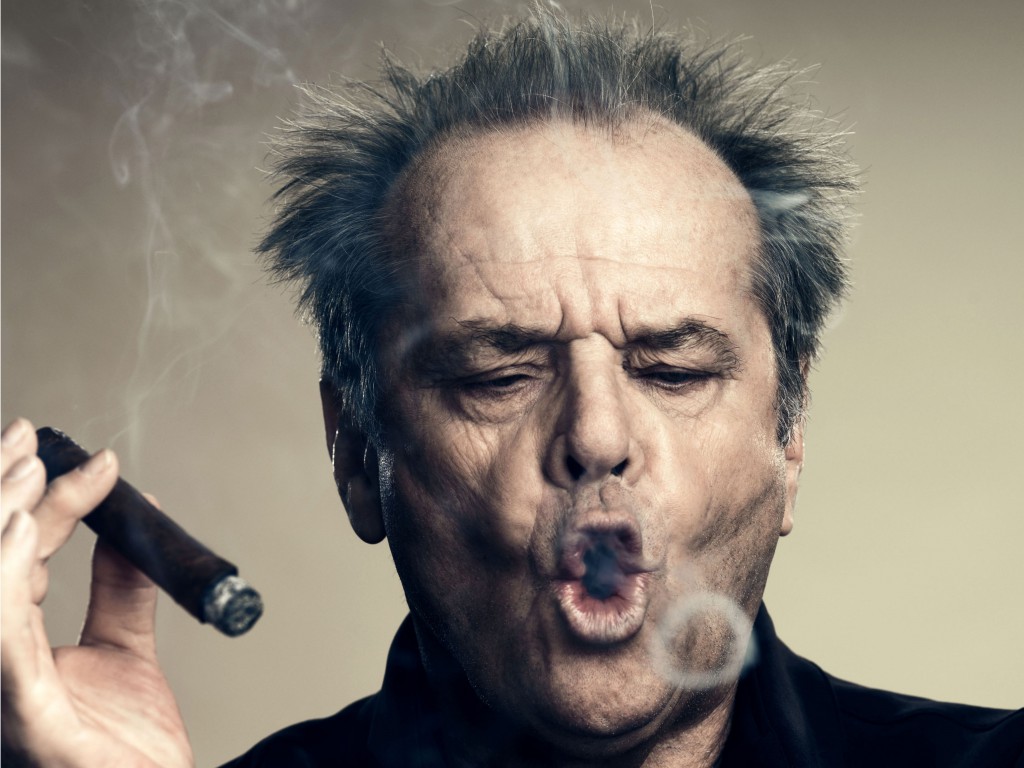 Who wouldn't love Jack Nicholson? One of the greatest actors of all time, Jack Nicholson, had portrayed remarkable characters which made him iconic. However, this well loved actor was not lucky in learning about his true identity till a reporter who was investigating his life revealed the truth. Jack was not aware that the mother he grew up to know was actually his grandmother. His biological mother got pregnant out of wedlock at 17 years old andwas unsure who was thefather. All these truth werediscoveredwhen his "fake mother" was demised which deprived him of the real talk about the matter.How twisted can that be?!
2. CHARLIZE THERON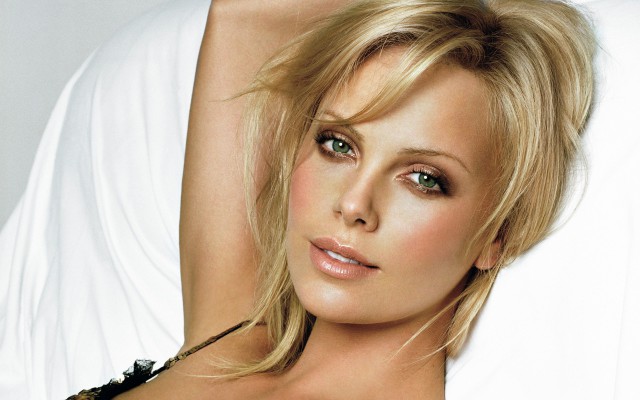 Isn't she so lovely? Charlize Theron was indeed one of the most beautiful actresses in Hollywood who has flawless talent and class. Sadly, this damsel had a tragic past that weonly normallysee in movies. Charlize grew up with an alcoholic and abusive father. She and her mother was in a living hell which resulted to a tragic end. One night, her father came home very drunk and threatened to kill his family; started shooting them in her room. Before her father can do anything, her mother shot him dead. Luckily, her mother was cleared of all charges as the court favoured her action as self defence.
4. DEMI MOORE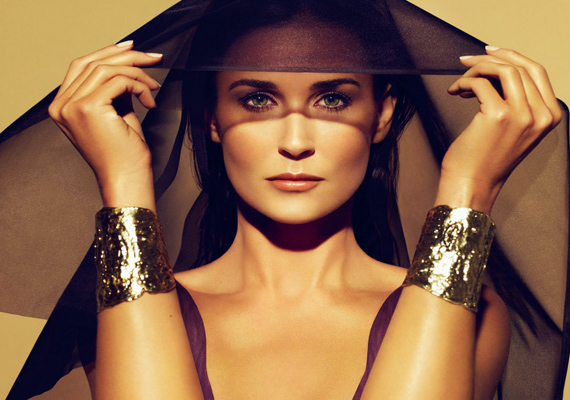 Not so pretty childhood for a very pretty actress, Demi Moore. Our G.I Jane grew up in a not so ideal family as her mother a teen alcoholic and married to an addict and abusive step father. Both allegedly physically abused the actress, Demi's stepfather, eventually, committed suicide. Fortunately, Demi turned into one of the favorite stars in Hollywood history.
5. DREW BARRYMORE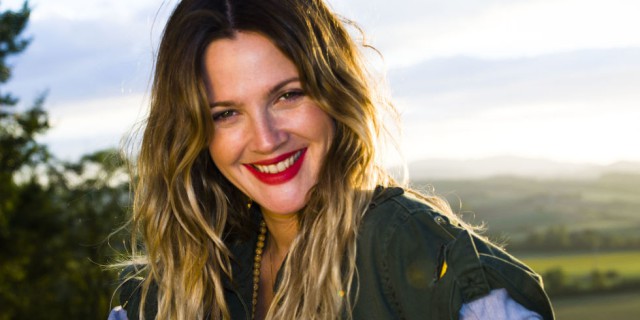 Everybody knows Drew Barrymore as the adorable girl in ET, the feisty Charlie's Angel and the sweet, sexy thing in The Wedding Singer.Fame and fortune did not do anything good to the actress that she turned into a junkie at a very young age. Drew started partying and smoking cigarettes at the age of 9, smoked pot at age 10 and sniffed cocaine at the age of 12. She started goingto multiple rehabs at the age of 13 and redeemedherself by moving to her own flat at the age of 15. Thankfully, she learned her lessons in a hard way and blossomed into a successful and inspirational woman.
6. SEAN PENN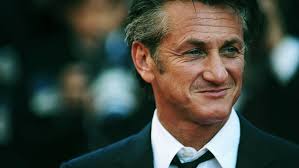 No doubt that Sean Penn is a remarkable actor but it also not a secret that he has a violent behavior towards others.Famous with his long history of violence to paparazzi, photographers as well as his ex wife – Madonna. Out of love to his husband, Madonna dropped all the charges to Penn; thus, he landed to 33 days jail sentence after assaulting a photographer on a film set. That some hot headed actor!
7. DANNY TREJO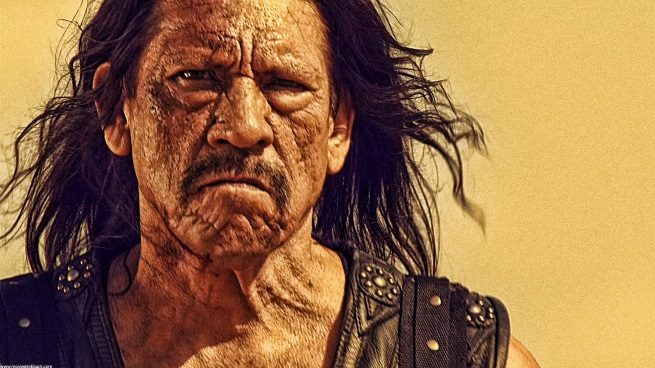 Known for his villainous characters, Danny Trejo, is a one tough cookie. His portrayals seemed to be not so far from his past as this actor has been a druggie at a young age. His behaviour had led him to commit numerous violent crimes as well as selling and transporting drugs. He got in and out of jail but eventually turned his life around after finding his acting career. Now, he claimed that he has been sober for 40 years. Way to go, Sir!
8. ASHTON KUTCHER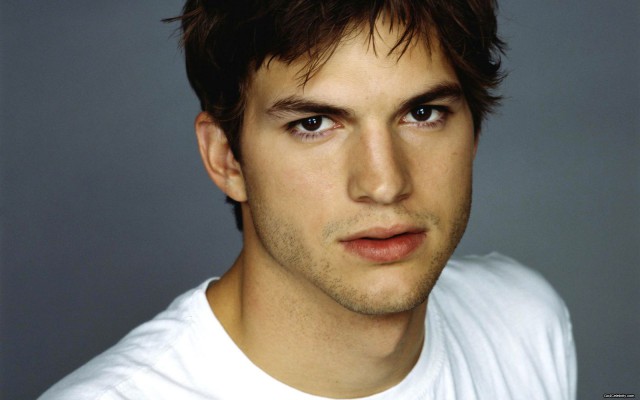 We all know that Ashton Kutcher is a total hottie who has done quite a number of Rom-Coms and sitcoms. This hunk sure has it all but what we need to know about him is that he was once asked to testify to a murder-serial killer trial. Unfortunately, Ashton's past girlfriend; Ashley Ellerin, was brutally murdered by serial killer,Michael Thomas Gargiulo.Before the murder, Ashton and Ashley were supposed to go together to Grammys party;but for some reason it did not happen. The incident for sure made the actor so guilty and will remain as nightmare in his life. Thus, he moved on and was currently living normally with his wife; Mila Kunis and children.
9. LEIGHTON MEESTER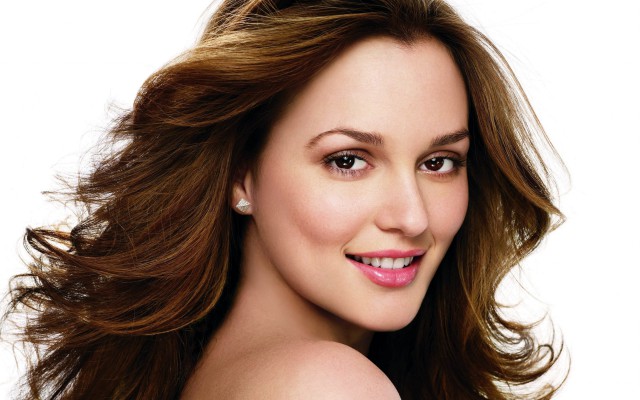 We know her a Blair Waldorf of the series Gossip Girl. What we don't know is that Leighton Meester had a rough childhood having a family who were arrested of drug smuggling. Though she was not exactly born inside the prison, right after she was born, her mother needs to go back to prison to continue 16 more months to serve her sentence. Eventually, her family reunited and continued to live a normal life. Such a big gossip for the Gossip Girl!
10. MATTHEW BRODERICK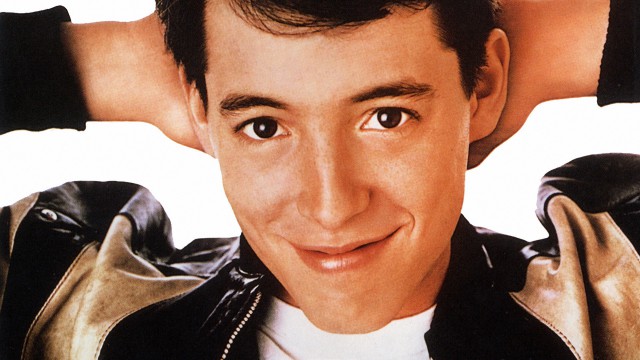 While on a holiday with his girlfriend in Ireland in 1972, Matthew was on the wrong side of the road and hit an incoming vehicle that instantly killed 2 of its passengers.He was then charged of "careless driving" and paid a very small fine. Where was the justice??!!!
11. KEVIN SPACEY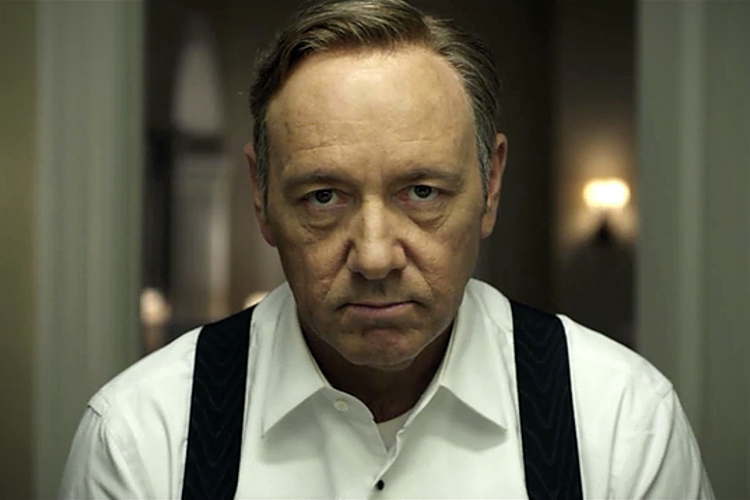 A multi-awarded actor in his villain roles, Keving Spacey is indeed one of a kind. No doubt about being so good at acting as a bad guy, Kevin was raised by a sadist, Nazi fan and abusive father. He ans his brother was constantly tormented and abused by his father to an extent that they were forced to wear clothes like Adolf Hitler.
12. TIM ALLEN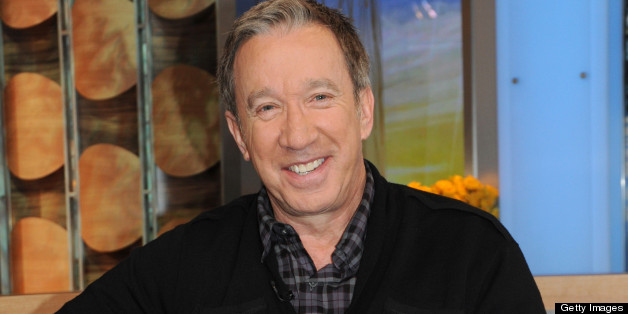 Who would have thought that the voice of the famous Toy Story, Buzz Lightyear, was once a cocaine dealer? Tim Allen was at the airport when he was bustedfor smuggling 1.4 pounds of cocaine that would have landed him to life imprisonment. Cunning as he is, he ratted all drug dealers that he know which reduced his sentence to 2 years.
13. JON HAMM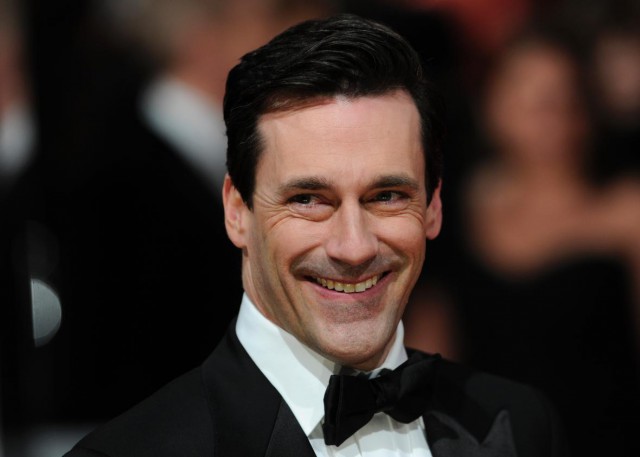 This Mad Men, Jon Hamm, star was indeed really really mad as he was involved in a brutal hazing incident of his College Fraternity. During their fraternity event, one pledge failed to recite the articles given to him to memorise. As a result, Hamm hit the pledge brutally that had fracture his spine and nearly lost one of his kidneys. Thankfully, the fraternity was disbanded and Hamm moved back to his hometown and eventually, moved on to the right path.
14. ROBERT DOWNER JR.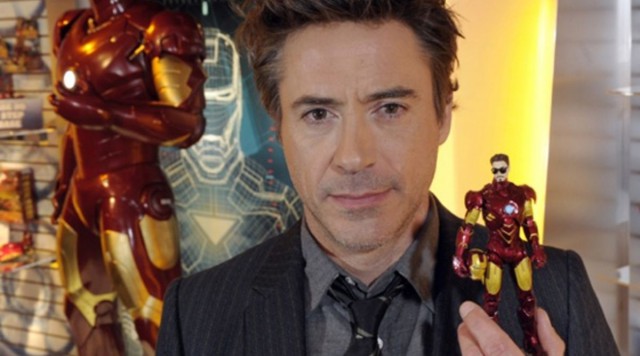 While Iron Man and Sherlock Holmes are one of the most loved heroes, Robert Downey Jr. isno hero. He was actually one of the most controversial actors whose alcohol and drug addiction became so public. He went in and out from rehab but thankfully recovered from his self-destructive behavior and now one of the most famous actors in Hollywood.
15. OPRAH WINFREY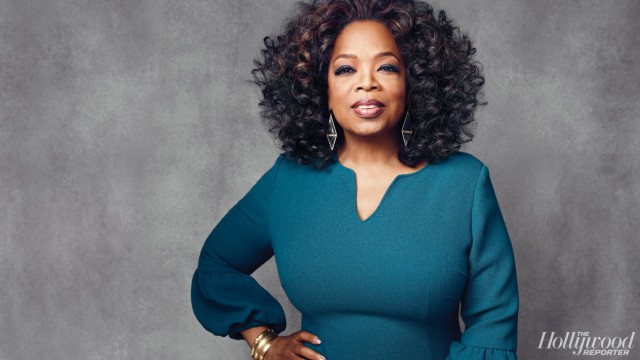 One of the most influential women in the world, Oprah Winfrey came from a very humble beginning. She spent her entire childhood in the ghetto, came from a broken family and was raised by her grandmother. Several secrets had been revealed including her traumatic experience of child abuse, brutal rape at the age of 9 and other several cases of molestation after next few years. In spite of all these, thewomanpicked herself up, rebuild her self esteem and now became one of the most powerful women all over the world.
16. RIHANNA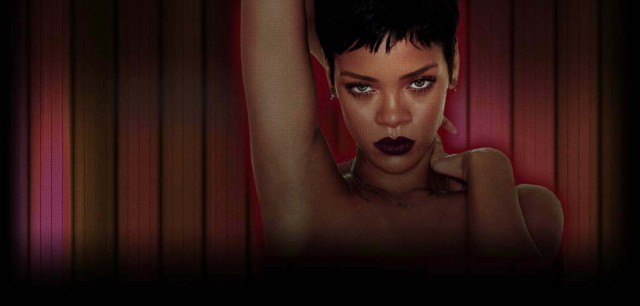 Everybody knows, Riri was a battered girlfriend.She was beaten black and blue by her ex-boyfriend; Chris Brown in 2009. The incident has been well-publicized all over the world. Probably inspired by the traumatic experiences, Rihanna went on writing dark and violent songs that made her an utterly famous artist of today.
17. WOODY ALLEN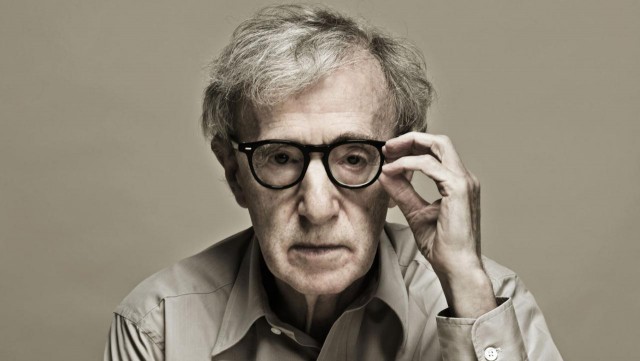 This legendary actor, writer and director, Woody Allen, has been soaring up with his career for a span of 50 years. Being multi-awarded and ultimately talented, had earned respect from his colleagues and fellow artists. However, he was hit by a lot of controversies involving his family and relationships. His ex-wife left him when she learned about his affair to her adopted daughter who was 30 years younger than him. He was also accused of numerous sexual assaults and molestation. Whoa, aren't these so disturbing?!
18. KELSEY GRAMMER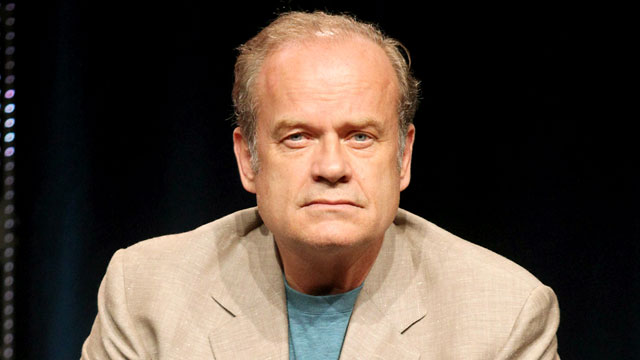 We know him as the Psychiatrist in the comedy sitcom "Cheers" and "Fraiser" and the voice of animations like The Simpsons. Sadly, Kelsey Grammer's life is no comedy. It all began when his grandfather died and shortly followed by the brutal arson that resulted to the agonizing death of his father. Years later, his sister has been murdered and subsequently, 2 of his half-brothers died in a scuba diving accident. That's a hell of tragedies!!!
19. KEANU REEVES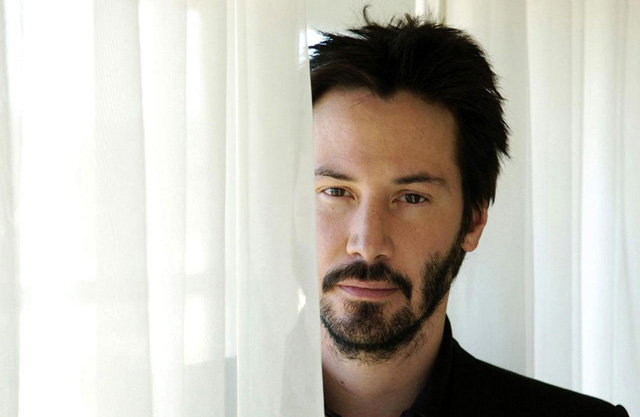 Will you look at those sad, sad eyes?! Aside from being one of the most loved actor, Keanu Reeves, is known as the saddest man alive! He was a son of a show girl and his father abandoned them when he was very young. They always move around which became the reason for him not to finish his studies. In spite of these, Keanu became very successful with his career. But as years went on, the tragedy in his life did not stop. His best friend, River Phoenix died of drug overdose. Years later, he and his girlfriend had a still-born child and barely one year after that, his girlfriend died in a car crash. Anyone who knows about this part of the actor's life will definitely shed a lot of tears!
20. MARK WAHLBERG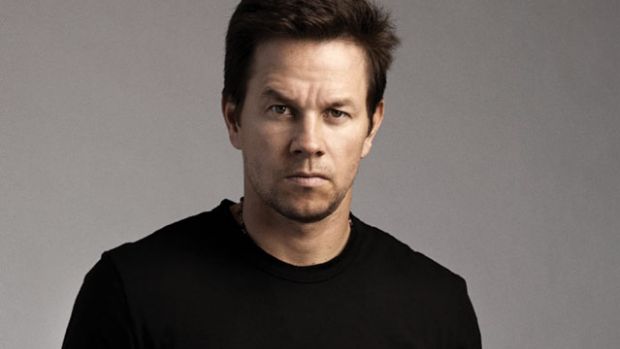 There's no doubt about Mark Whalberg's talent. This actor and director had done a lot of great films that made him one of the most famous Hollywood stars. However, before he reached this success, Mark has quite a history. He was addicted to cocaine at the age of 13 and made a lot of violent fits that landed him to jail. One of the worst assault he made was with a Vietnamese man; whom he severely beaten to which he was charged of 45 days imprisonment. In spite of all these, he appeared to be a changed man and continuously living his normal life trying to get away from violence.