Celebrity squabbles are oneof the many reasons why we just can'tget enough of Hollywood. Let's face it, showbiz would not be as interesting as it is now, without the drama, the bashing and all the unrelenting dilemmas of our favorite stars in their "private" life. On a side note, with the paparazzi and new age media always trying to get us the latest juices of our favorite actors and actresses, there is just no stopping when it comes to therise on celebrity feuds being exaggerated at some point. Nevertheless, these feuds brings us the exact entertainment we are looking for.
20 Hottest Celebrity Feuds And Gossips Of All Time:
1. SELENA GOMEZ Vs. JUSTIN BIEBER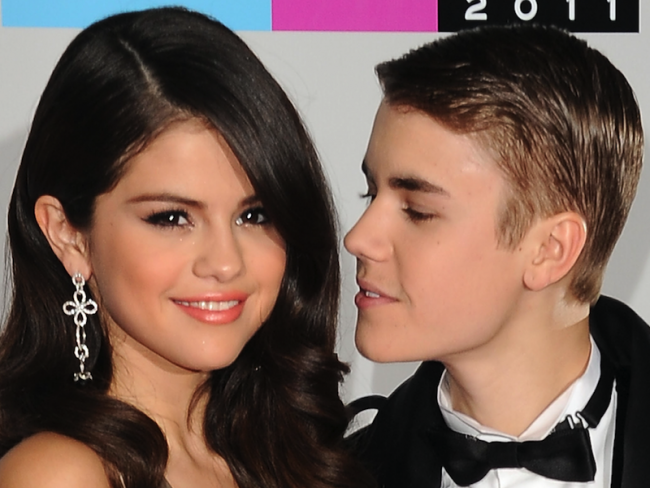 WhenJustin Bieber tweeted to his fans that he's going to make his Instagram private if they continued to bashhis new girlfriend, Selena Gomez left him a comment saying: "If you can't handle the hate, don't post pictures of your new girlfriend." He replied: "It's funny to see people that used me point the finger this way." And of courseSelenarespondedback: "Funny how the ones that cheated multiple times are pointing the finger at the ones who were forgiving and supportive." Woah! Now, that's what I call twitter drama!
2. MILEY CYRUS Vs. NICKI MINAJ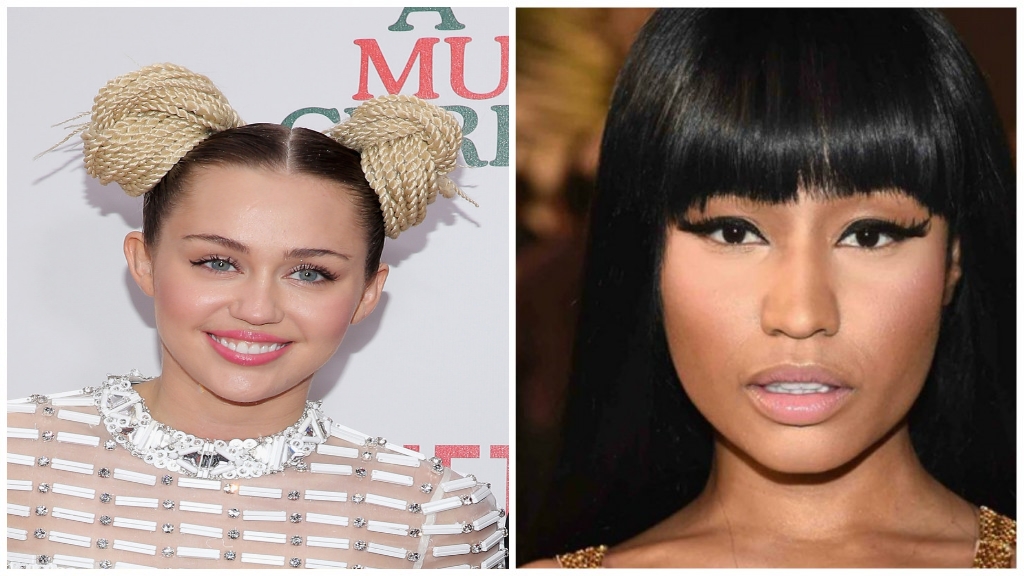 Miley was sticking up her nose tothe fiery drama between Nicki Minaj and Taylor Swift. She questioned whether Nicki should even have brought up the issue of race in the first place. When Nicki took to the stage to collect her VMA just days after Miley's comments, she said: "This b***h who had a lot to say about me the other day in the press – Miley, what's good?" Ouch!
3. LOUIS TOMLINSON Vs ZAYN MALIK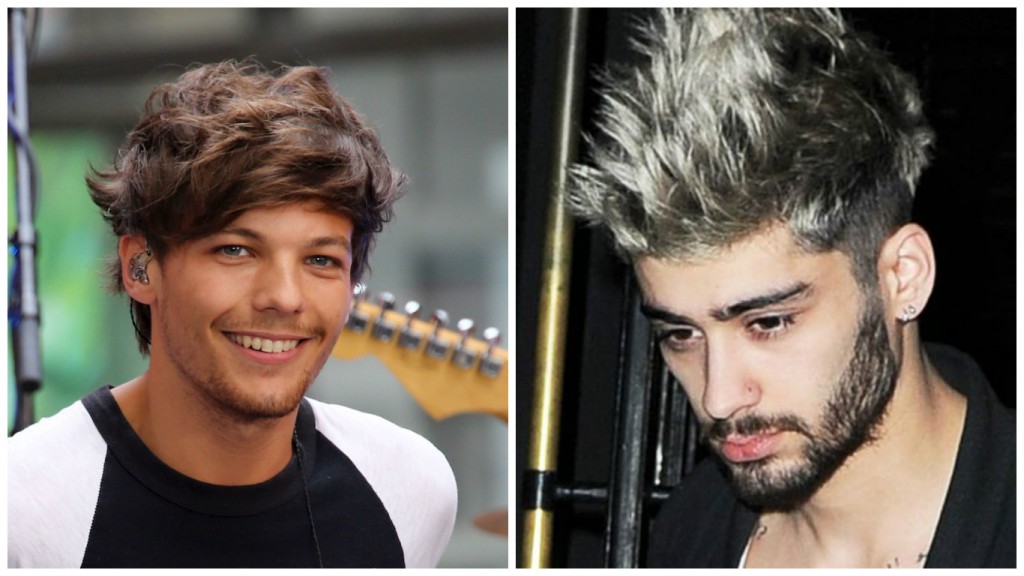 It was't too good of a reunionbetween the former bandmates when Zayn retweeted a picture of himself andproducer Naughty Boy after he'd left the band. Louis responded with a tweet in which he made fun ofthe filter used on the photo, and said: "Remember when you were 12 and you used to think those Mac filters for your pictures were cool haha ! Some people still do HA!" Zayn repliedsaying: "Remember when you had a life?" I'm seriously laughing out loud right now!
4. TAYLOR SWIFT Vs. KIMYE WEST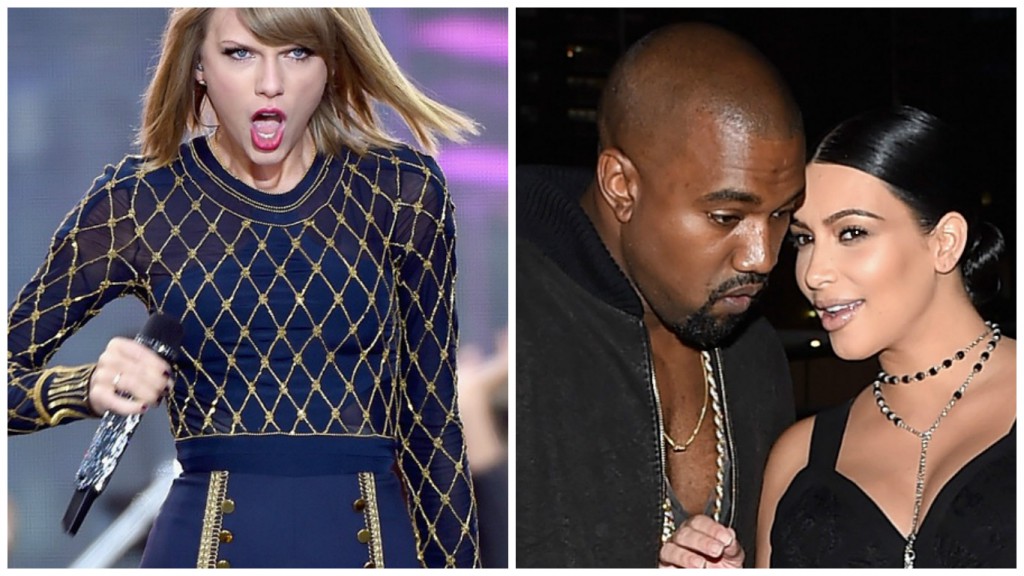 The issuestarted when Kanye wrote the lyrics in his song: "I feel like me and Taylor might still have sex / Why? / I made that b***h famous." Taylor calledKanye'ssong out as misogynistic and responded to it,thatshe never gave her approval. Kim Kardashian, being on her husband's side of course then released audio in which Taylor can be heard agreeing to the lyrics. So, it looks like Taylor did lied after all.
5. KYLIE JENNER Vs. BLAC CHYNA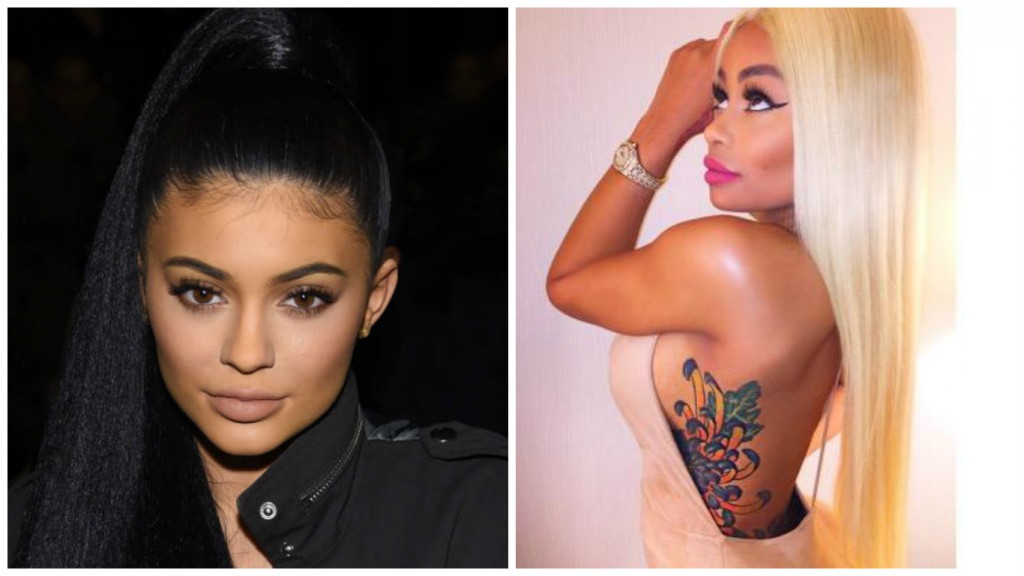 WhenKylie Jenner andTyga were dating, who is Chyna's ex-fiancé and father of her child, things flipped awfully between the former girl-friends. A lot of subtle attacks on Instagramwere posted between the two.It was then thatChyna released an animated emoji that appeared to show her slapping Kylie. Kylie maintains the pair are friends and the emoji was not of her. Hmm.. Would you buy it?
6. ORLANDO BLOOM Vs. JUSTIN BIEBER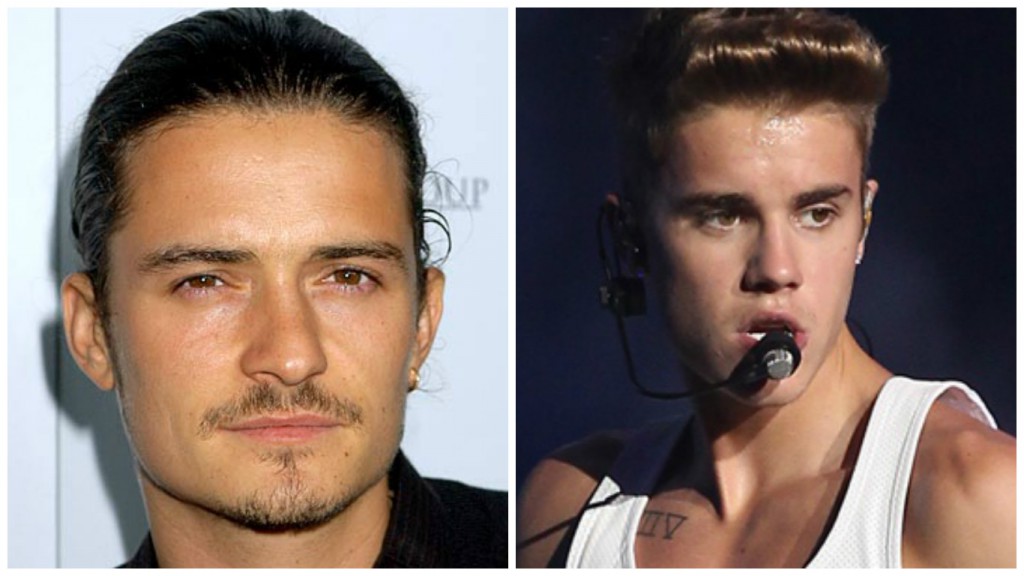 This is all because Justin is such a playboy. When the mediareported that Justin was"flirting" with Orlando's ex-wife Miranda Kerr, the feud somehow began. When they ended up in the same restaurant together, and Justin made a comment about Miranda, Orlando ended up punching him in the face. Afterwards, Justin posted a photo of Miranda on Instagram. I wonder what Justin had to say about Miranda that made Bloom that mad?
7. TAYLOR SWIFT Vs. KATY PERRY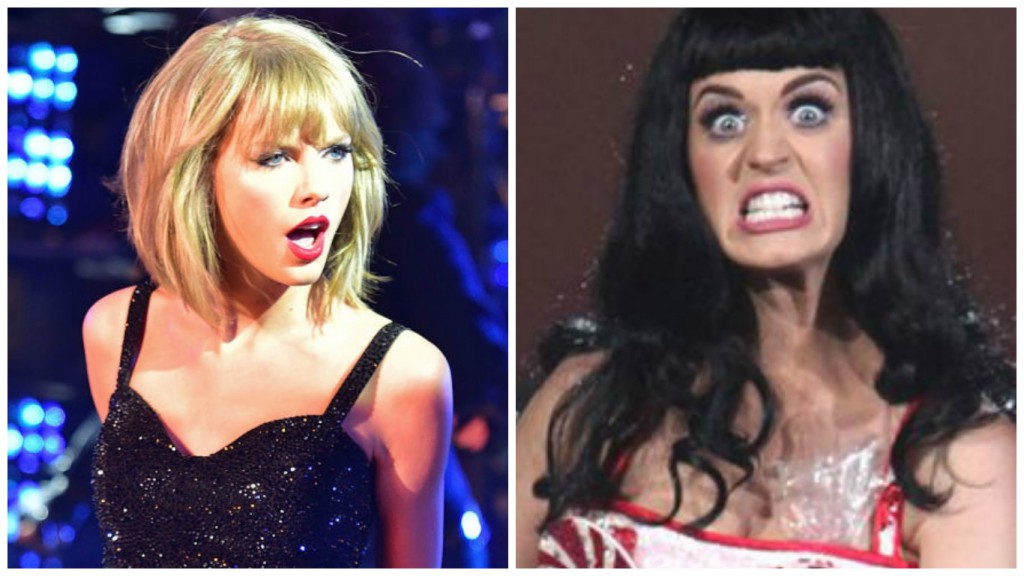 Again, the famous country blonde princess got into another feud, and this time it's with Katy Perry. It started when Katy hired Taylor's dancers for her tour. It didn't take longwhen Taylor obviously madethe song "Bad Blood" indicating that it'sabout Katy. Eventually, Katy replied through a tweet saying: "Watch out for the Regina George in sheep's clothing."
8. LILY ALLEN Vs. COURTNEY LOVE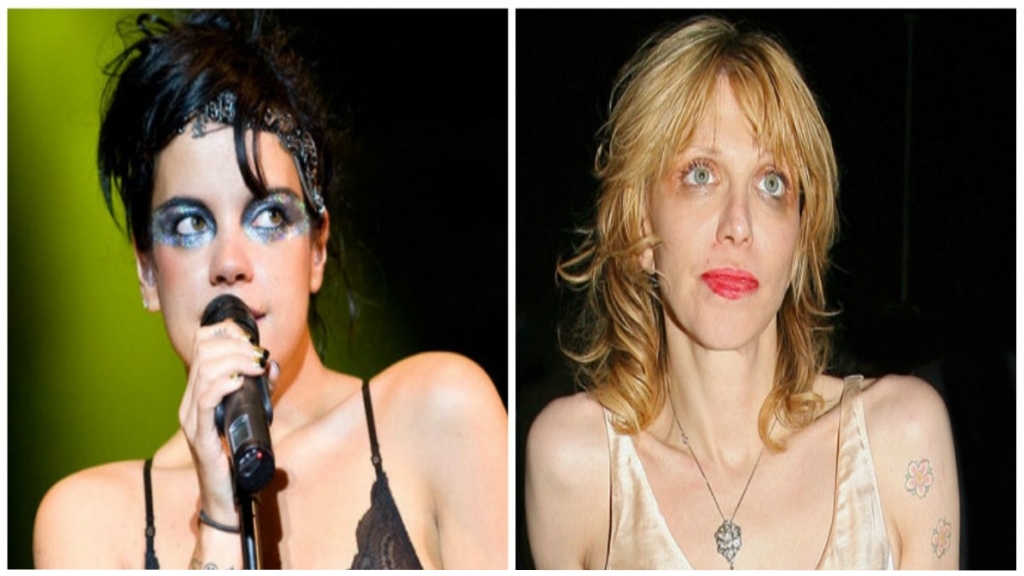 Courtney Loveslammed Lily Allenfor allegedly demanding alockon all Chanel dresses,Lily responded on her twitter saying:"As a rule I don't pick on crazy old ladies." Then she continued, "It's the sort of thing a paranoid drug addled lunatic might come up with." CourtneyLove has since tried to apologize for her first remarks, sayingshe was "misinformed". But it seems Allen is not having it.
9. CONAN O'BRIAN Vs. JAY LENO
Where it all began: O'Brien started his "TonightShow" and Jay Leno got his own show on Primetime because NBC was notready to let him go. It wasn't long that JayLeno's show did horriblein the ratings. NBC gave him "The Tonight Show" back after failed compromise attempts with O'Brien. O'Brien was kicked out of the pictureafter seven months and now he's comfortably enjoying his own show on TBS.But that didn't stop the two from trying to blame each other for the squabble.
10. SHIA LABEOUF Vs. ALEC BALDWIN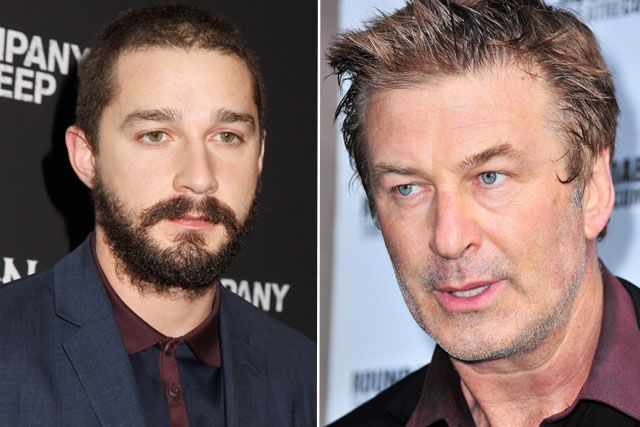 Shia LaBeouf got caught up in a twitter feud with Alec Baldwin over the play that booted him off. He tweeted after being fired from Baldwin's play Orphans. "Acting is not for gentlemen or bureaucratic-academics. What they do is antiart." Alec Baldwin responded backsaying he didn't believe Shia was "in a good position to be giving interpretations of what the theater is and what the theater isn't." Now isn't that just bitter and petty?
11. CALVIN HARRIS Vs. ZAYN MALIK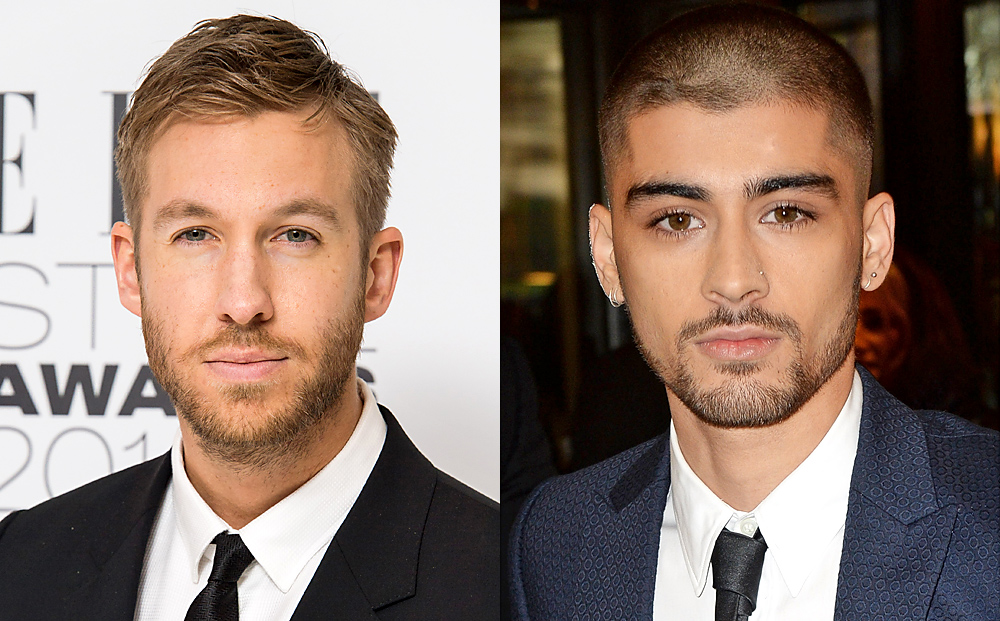 Back when Calvin was dating Taylor Swift,Zayn Malik retweeted a tweet comparing Taylor Swift with Miley Cyrus at around the time Taylor demanded Apple Music pay the artists on the service. Calvin, defending Taylor, tweeted Zayn saying: "You've made your money? Cool…screw the 99% of musicians who depend on these services to survive right? Yeah screw em." Zayn repliedsaying Calvin had "made an absolute fool" out of himself, and told himto "calm your knickers", he continued as he added into calling him"d**khead". Oh snap!
12. CHLOE MORETZ Vs. KHLOE KARDASHIAN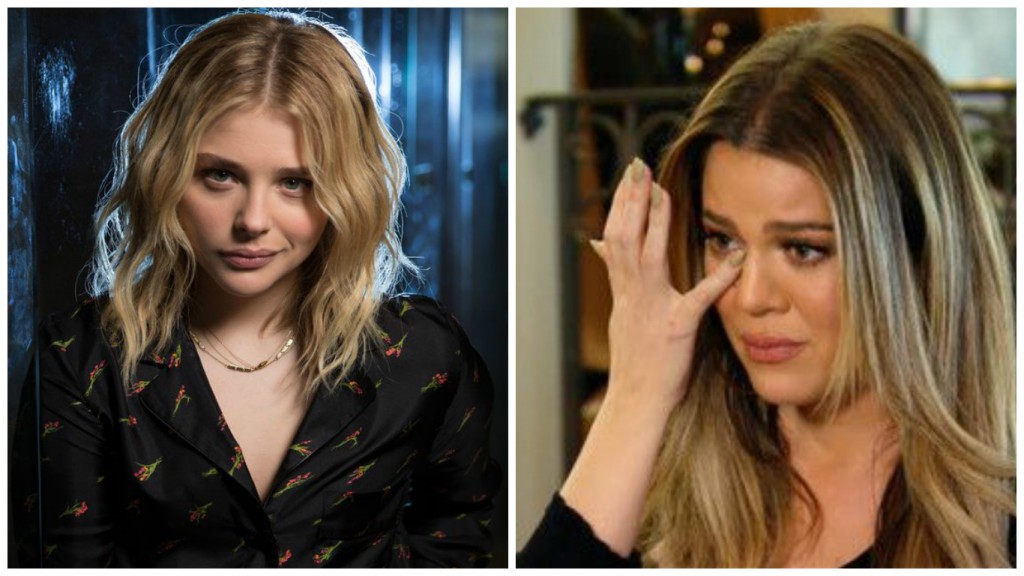 WhenKim Kardashian released the audio of Taylor Swift agreeing to Kanye's lyrics, Chloë Moretz nose's ends up onTwitter saying: "Everyone in this industry needs to get their heads out of a hole and look around to realize what's ACTUALLY happening in the REAL world." Khloé Kardashian, defending her sister, repliedwith an explicit photo of a girl she thought was Chloë, saying: "Is this the hole you're referring to?" LMAO, now that's hilarious!
13. TOM CRUISE Vs. BROOKE SHIELDS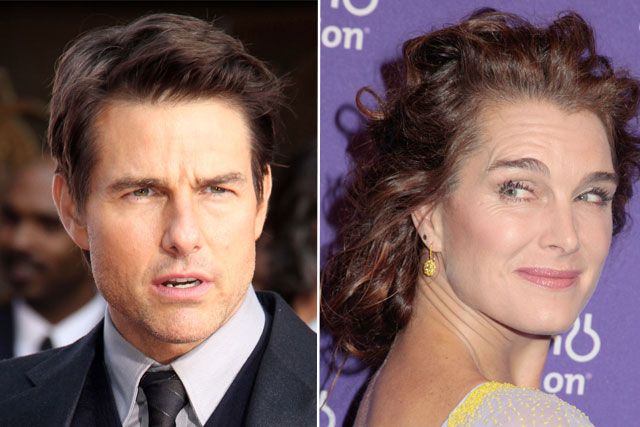 WhenBrooke Shields opened up about thebattle with postpartum depression she's on as mentioned in her bookDown Came The Rain, Tom Cruise commented that it was "irresponsible" for Brook to claim that antidepressants helped cure her. In response, Brook said on her interview at People Magazine:"Tom should stick to saving the world from aliens and let women who are experiencing postpartum depression decide what treatment options are best for them," Way to go Ms. Shields!
14. MARIAH CAREY Vs. EMINEM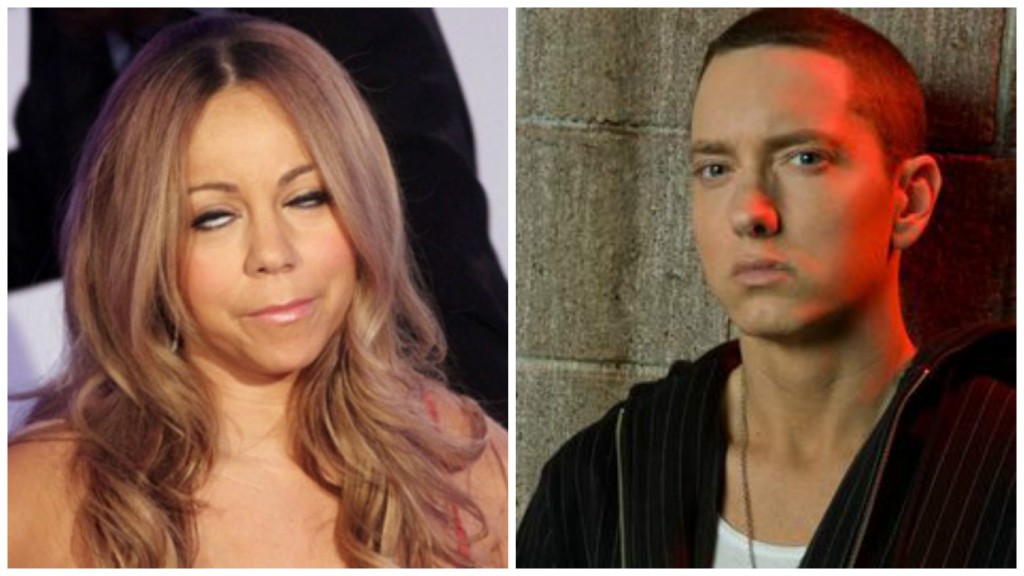 Mariah Careyand Eminem dated back in 2001. In 2002, the rapper includedMariahtwice in his songs from The Eminem Show. Carey never admitted thattwo ever had a sexual relationship, but Eminem continues to insist in interviews and song that the two had had a fling. On Mariah's come back, she released the famous track that hit the charts, "Obsessed", in one of her albums, a song that's somehow a mockery of Eminem's obsession with her. The music video of the track pretty much proves that the song was a comeback to slam the real slim shady in defeat.
15. BEN AFFLECK Vs. MARK RUFFALO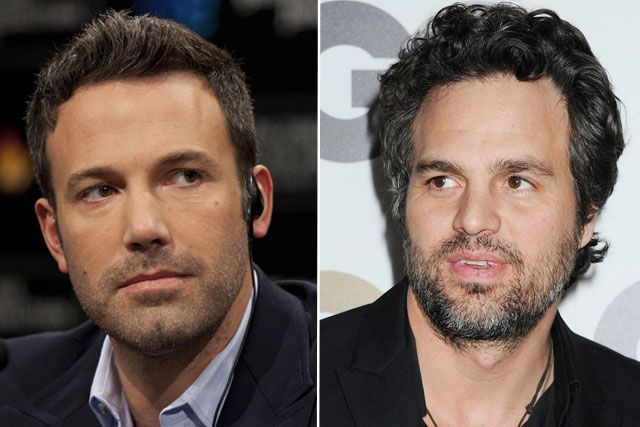 It all started on the film collaboration of Mark and the actress Jennifer Garner on their famous film, 13Going on 30. When a fan asked Ruffalo if he keeps in touch with Garner, the actor said"We had a great time together, and I think we would, but then Ben came on the scene, and that was the end of that." He called it "sad" that they hadn't remained buddies. I sense some unresolved love triangle in here guys, what do you think?
16. JUSTIN TIMBERLAKE Vs. BRITNEY SPEARS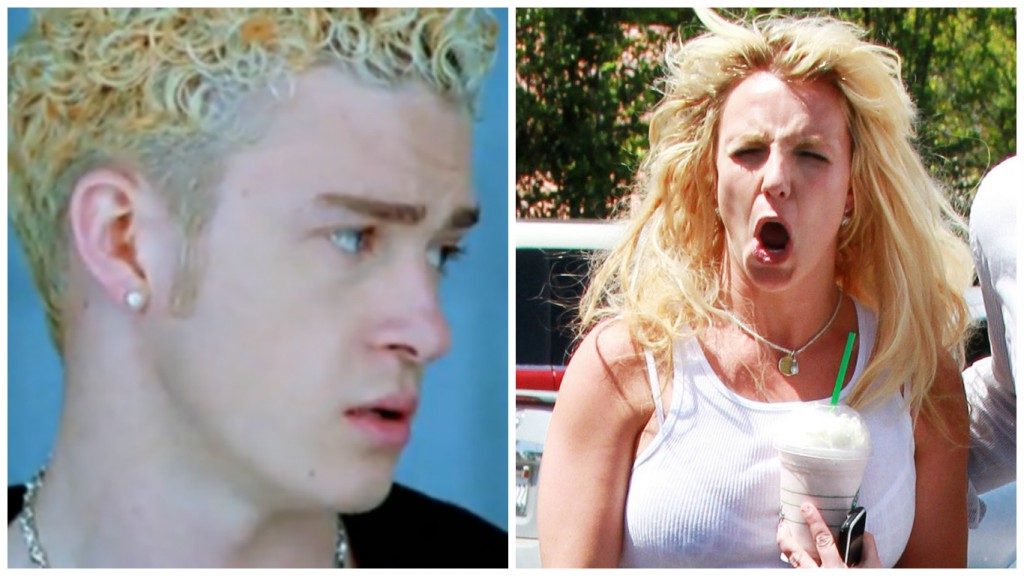 After their break up, Justin's claim of her cheating included a breakup song with a music video featuring a Britney lookalike. He also did multiple mentions and subtle low blows towards the former pop princess in 14 years after their split. Wow, I guess Justin puts the real definition of what bitter exes can do.
17. ROSIE O'DONNELL Vs. DONALD TRUMP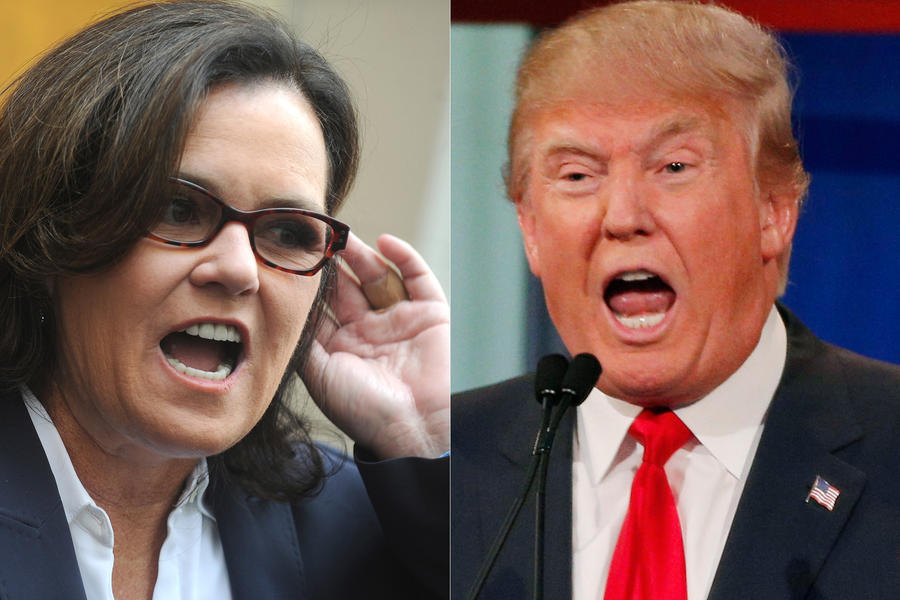 During 2006,Donald Trump allowedTara Conner to stay Miss USA as long as she went to rehab for her drug and alcohol problems.Rosie O'Donnellputs her nose up on the issue as she didn't like theoutcome and called Trump a "snake-oil salesman." Trump then fired back on an interview:"Rosie's a loser. A real loser. I look forward to taking lots of money from my nice fat little Rosie."Ouch.
As of now, the feud's still not over; Rosieand Trump have beenbashing each other back and forth on Twitter, social media, tv shows and even Trump's current GOP rallies.
18. HEIDI MONTAG Vs. LAUREN CONRAD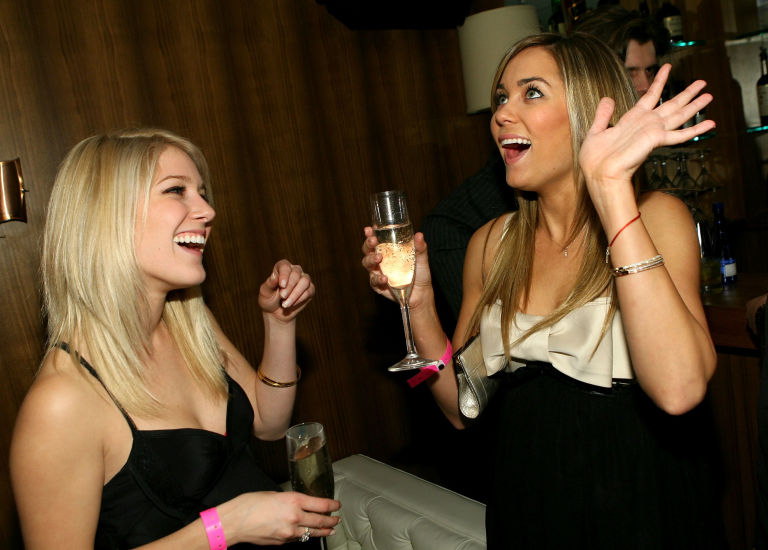 Heidi Montag and Lauren Conrad were formerbest friends but their friendship ended when a rumour began circulating around thatLauren had a sexual relationship with an ex-boyfriend. She believed the rumour was deliberately started by Spencer Pratt, and 10 years down the line, both parties still dislike each other.
19. KIM KARDASHIAN Vs. KRIS HUMPHRIES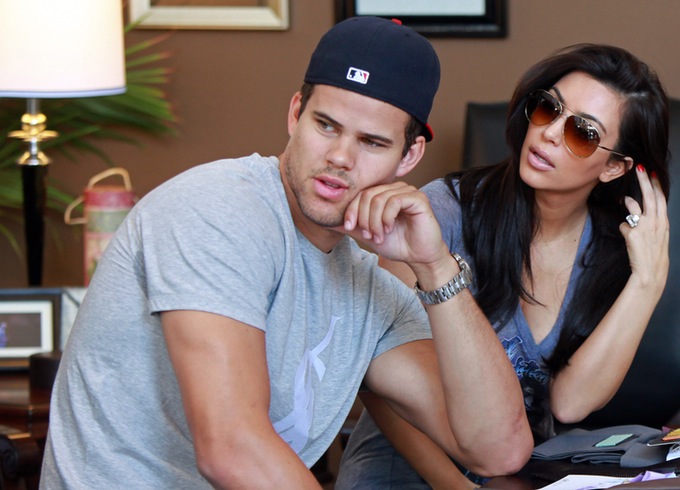 72 days after their wedding, the couple filed a divorce. Although Kris Humphries was not happy with it, the divorce was successful nevertheless. Eventually, Kris spoke about the issue and dragged out their divorce for over almost threeyears, accused Kimof lying about their relationship, and made a fuzz about about her and the other Kardashians ever since.
20. BETTE DAVIS Vs. JOAN CRAWFORD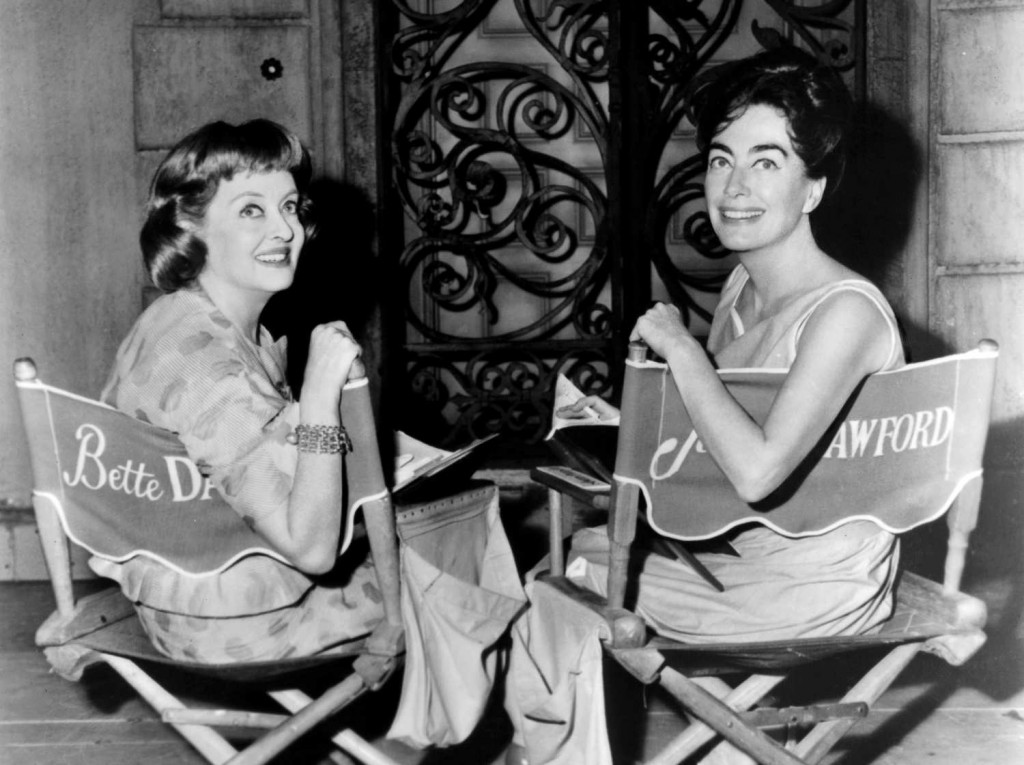 The oldest and longest fight would go to Bette Davis and Joan Crawford. Both co-starswere bitter rivals for over 30 years and even went to their graves hatingone another. In 1935, Davisfell in love with her costar Franchot Tone. The actor, later became Crawford's 2ndhusband. Thefeud continued for years, and was highlightedwhen Davis was nominated for her role in Baby Jane, while Crawford wasn't mentioned nor nominated at all.