Fame and Beautyhas its withering days. Ashot celebrities gets older so as their blossoming physique. Sometimes It's hard tokeep up with age most especially whenyou are acquainted with tension and stress everyday in the spotlight.No matter how muchglamorous your favorite stars have in their peak, remember that everything fades eventually as you can't compete with time. Sooner or Later, physical beauty dullsin a blink of an eye.
Hollywood is indeed an all around topsy turvy for celebrities.It is unfortunate that some of our favored idols have met the verge of their grandeur. It may be as a result of poor lifestyle habits, shattered relationships, or just thetypical grotesque aging, these celebrities has certainly met the end of their glory days.
Here is a list of 20 Celebrities Who Has Aged Horribly:
1. VAL KILMER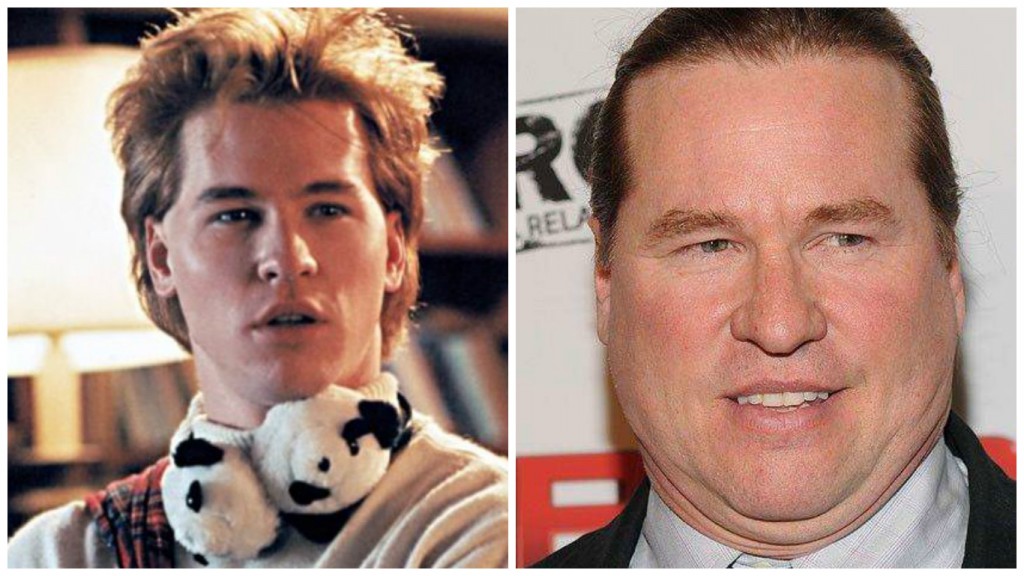 Who would've thought that one of our favorite Batmans, Val Kilmer would end up on this list. Back in the 80's he was one of the sexiest heartthrobs in the world and was even considered a top competitionto Tom Cruise, not to mention his outstanding performance ofhis role inthe movie, Top Gun. So what in the world happened to him?
In his recent interviews he has mentioned that he clearly did not have any intention of being a movie star and that he just wanted to 'act' and play roles that interests him, so he eventually turned down offers to the point that it reached zero. Oh Well, one thing we can bet, is that he won't be landing any heartthrob roles in the near future, that's for sure!
2. TARA REID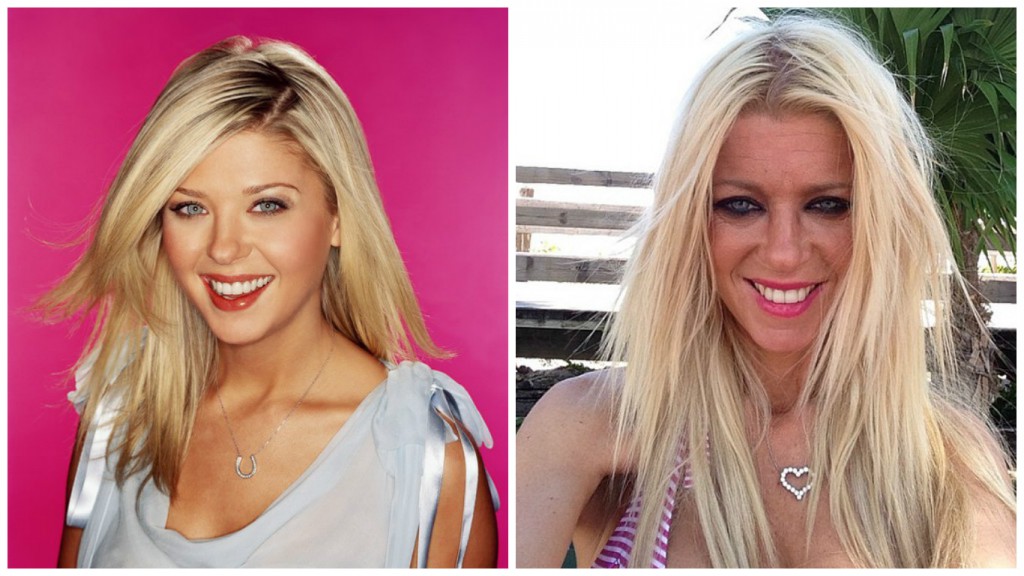 Our favorite American Pie bombshell Tara Reid used to be every guy's blonde goddess fantasy until she got awful breast implants and liposuction form what seemsbe the worst plastic surgeon in the world!
3. SHARON STONE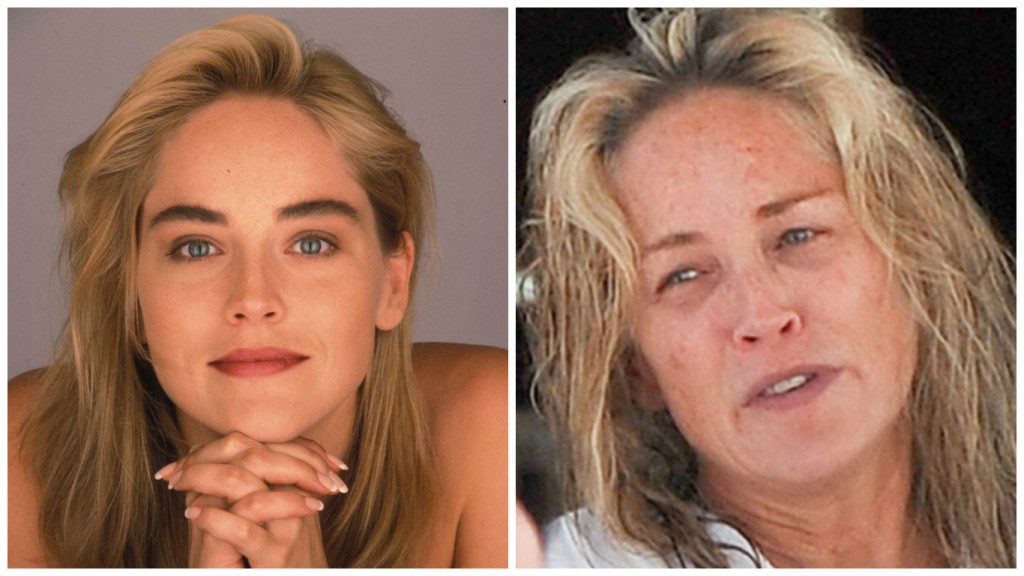 Another blonde diva who used to rock our television screens back in the days on a never ending series ofroles as lead actress to most of our favorite films. Now, at age 58, the famous american actress / former fashion modelis for a fact,quite struggling to keep up with her age.
4. LINDSAY LOHAN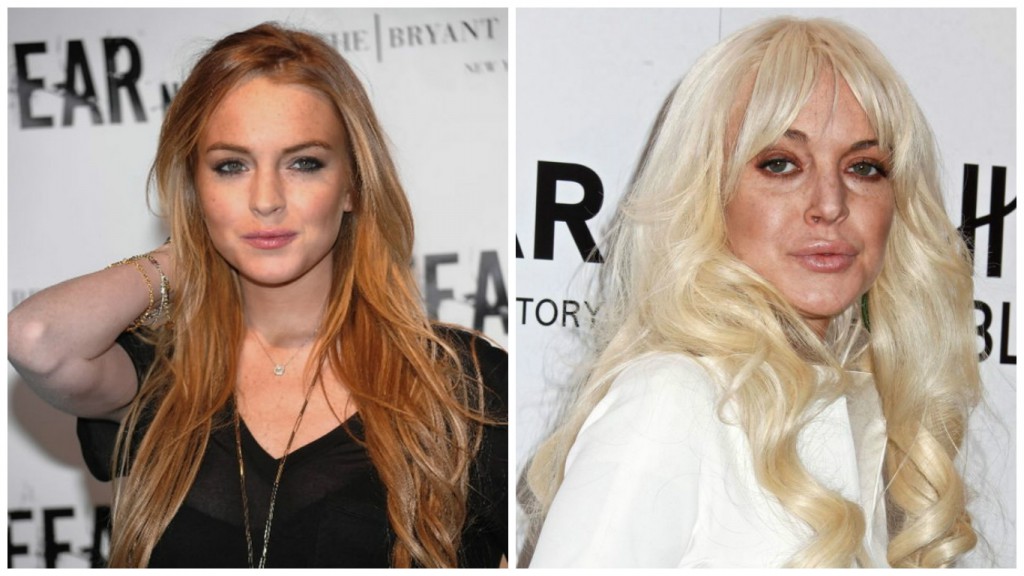 Oh look it's Lilo! One of our favorite Mean Girls.A former IT girl in the 90's where most us look up to until she became a drunk-addict-crazy! It's such a pity how Lohan was ruined because of her poor lifestyle habits and bad vices. With her bad decisions to alter her looks with plastic surgeryshe definitely threw her natural ginger beauty to the dumps. Talk about Freaky Friday, literally.
5. SARAH JESSICA PARKER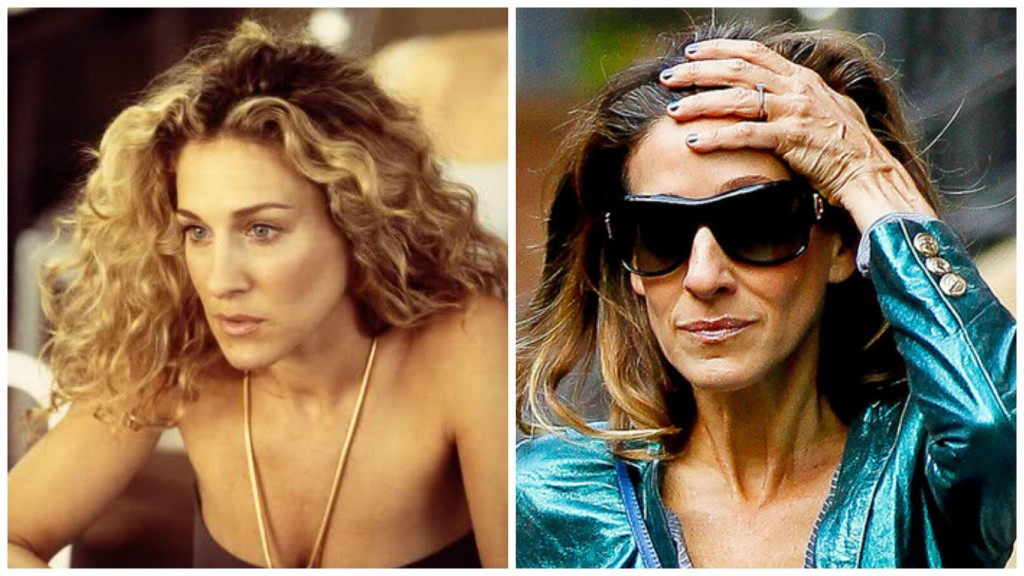 Remember the time howeveryone looks up to the world famous Carrie Bradshaw as our personal style and love guru? Sarah Jessica Parker, was the ultimate IT Girl for women in their 30-somethings. Sadly, SJP's glorious Sex and The City days has come to an end and so as her youthful facade.
6. MELISSA JOAN HART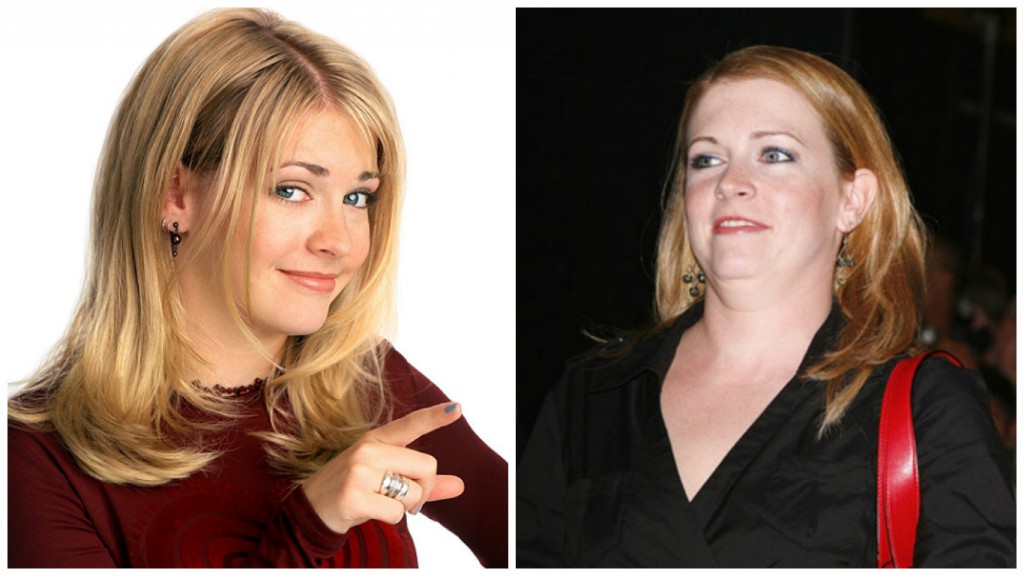 Every 90's babies favorite witch, is now a full time mom of three and is happily living with her family, away from hollywood's spotlight. Melissa's career started young as she awes everyonein Nickelodeon's famous Clarissa Explains it All show to eventually owning the lead role of Sabrina The Teenage Witchwhere the film gained massive audience andbecame a 90's hit film and televisionseries. Her last TV appearance was atthe "Melissa and Joey" show which surprisingly was not that much of an eye sight to the audience that they had to cancel it last 2015.
7. KRISTEN DUNST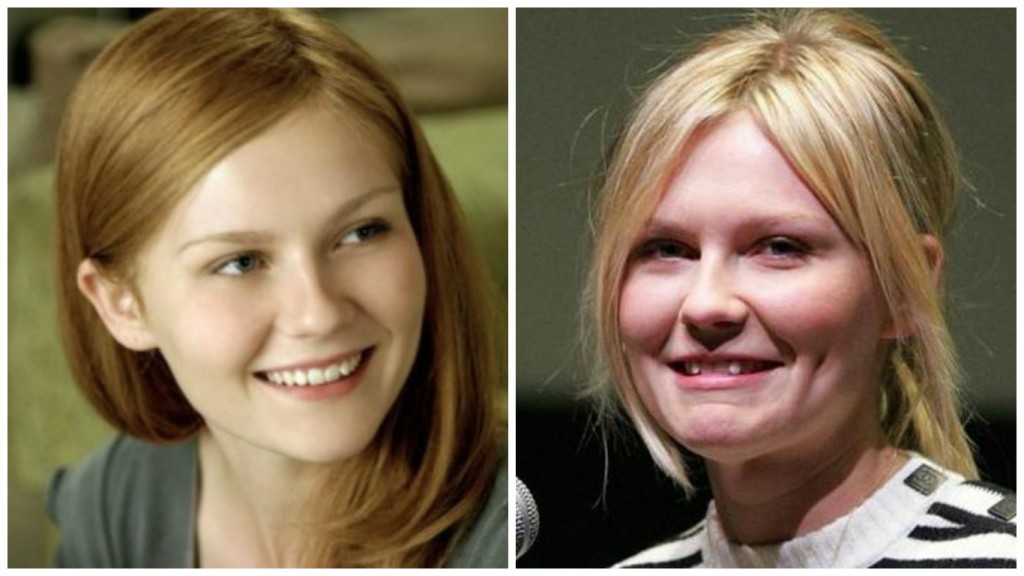 Kristen Dunst's acting career also started at an early age when she was at that time one of the most adorable teenage actresses of all time. From the firstcheerleader to astound uson the first Bring It On series to landingthe role of Mary Jane, the lead actress of the famous Spiderman saga along with co-actor, Toby Maguire. Sadly, herstunning glamour days are over as age got the best of her physique andher off screen horrid looks.
8. KIRSTIE ALLEY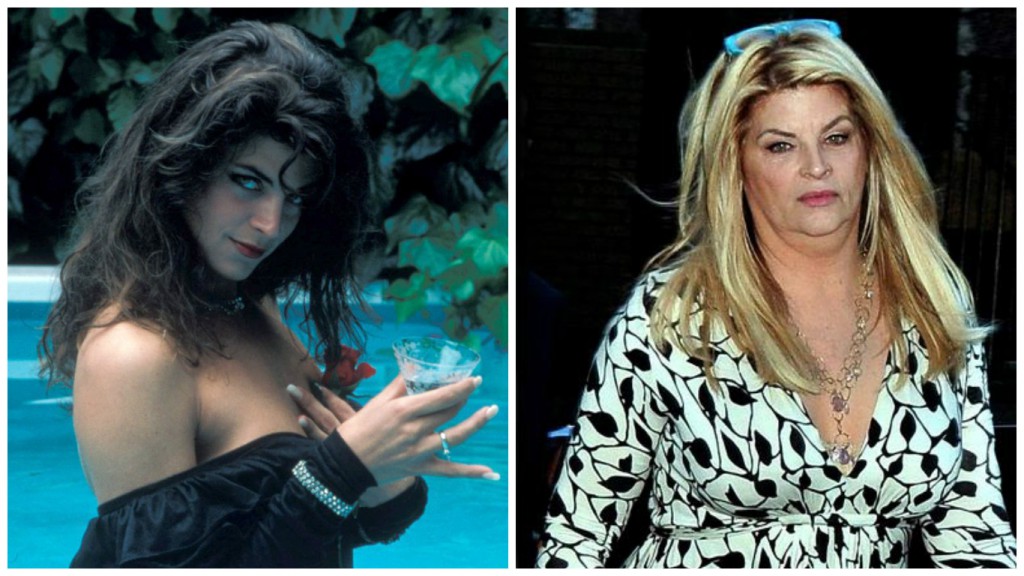 Remember how Kirstie Alley used to gain our our impressions and sense of humor as she caught our hearts in her role of the famous comedy TV series Cheers in the 80's? Right now, the formersexy Emmy-awardee superstar had gained nothing but 50 pounds and is 'still' trying to lose it.
9. JOAN VAN ARK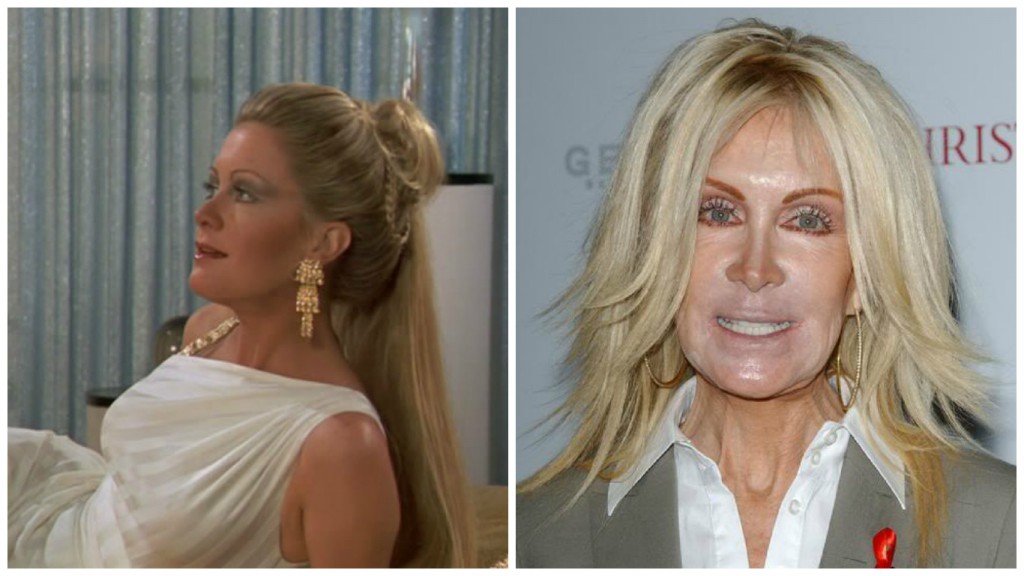 If you're a fan of 70's classics, then you would definitely recognize Joan Van Ark for her enticing role as Valene in CBS Dallas Series and Knots Landing.Although the actress, now at age 73, happenedto be fighting non-stop off her aging problems it seemed to be getting worse to the point that it hasgonehorribly out of line.
10. JANICE DICKINSON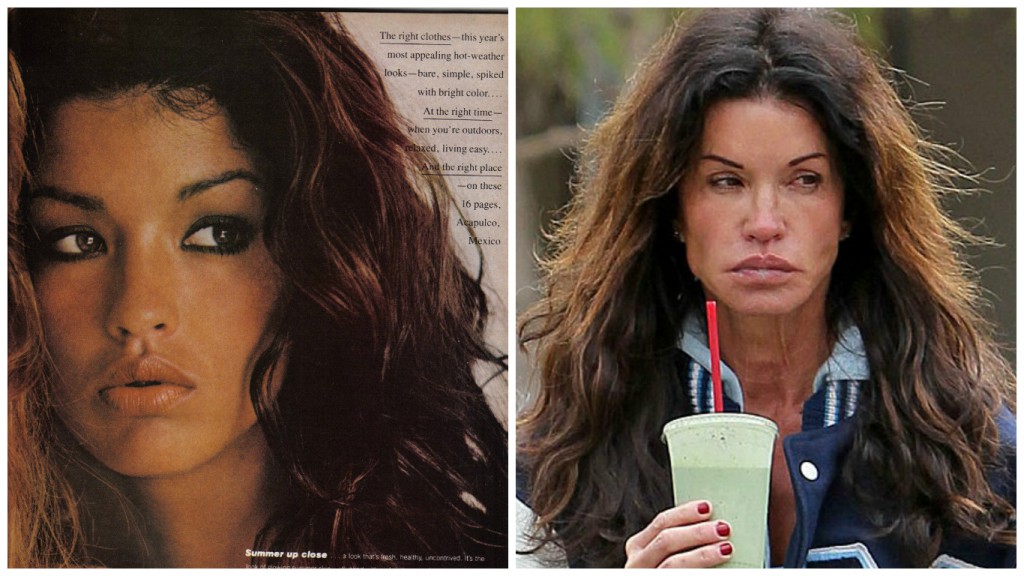 Looks like the first super model of the world had her bad hair days long enough to make it on this list. Janice Dickinson is widely known for her top of the line, high standards,world renowned modeling agency. Along with her stubbornattitude (which she's also famous of), the supermodel probably couldn'tcatch any break from all the stress plus all the controversies she has to put up with everyday. Not to mention her having all the plastic surgery there is, it looks like she may've gone too far of overdoing her definition of what physical beauty is.
11. DEMI LOVATO
Sorry Demi Lovato fans! This isn't just Camp Rockanymore. Let's face it, ever since Demi Lovato became a drug and alcohol abuser, she's also managed to cook up and destroyher cute little Miss Disney image to ashes…and although she has managed to conquer all her demons recently, there is no doubt that her physical appearance stayed horrid for good. It's just not the same anymore. Luckily, she's managed to keep her amazing voice and her passion to sing which somehow puts her back on the hit charts with her perkypop tracks.
12. AARON CARTER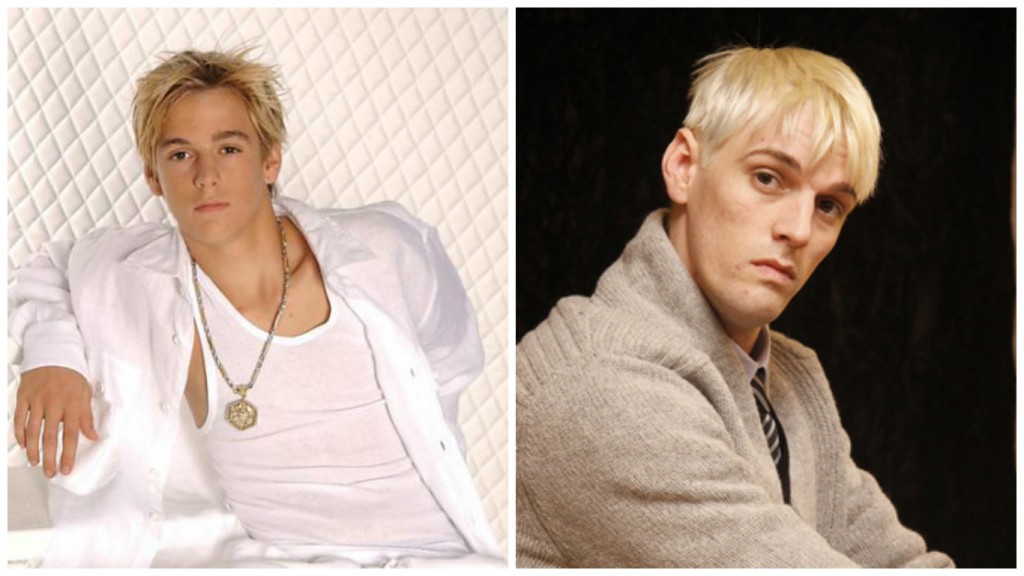 Aaron Carter was somehow the Justin Beiber of the 90's. But, has anyone ever wondered where did the pop little blonde prince go? ANSWER: TO rehab! After a jet starting career that started very early as his I want Candytrack became a hit in the 90's and early 2000's, Aaron was one of the biggest teenage artist that became very popular amongpre teens and teenage girls in the 90's alike. It's such a shame he was ruined by his bad vices and decisions of living the rigid and harmful life of a drug / alcohol abuser at a young age. It really didn't helped improve his looks!Right now, Aaron is currently sober and living healthy but doesn't have any plans ofcoming back in the spotlight anytime soon.
13. AMANDA BYNES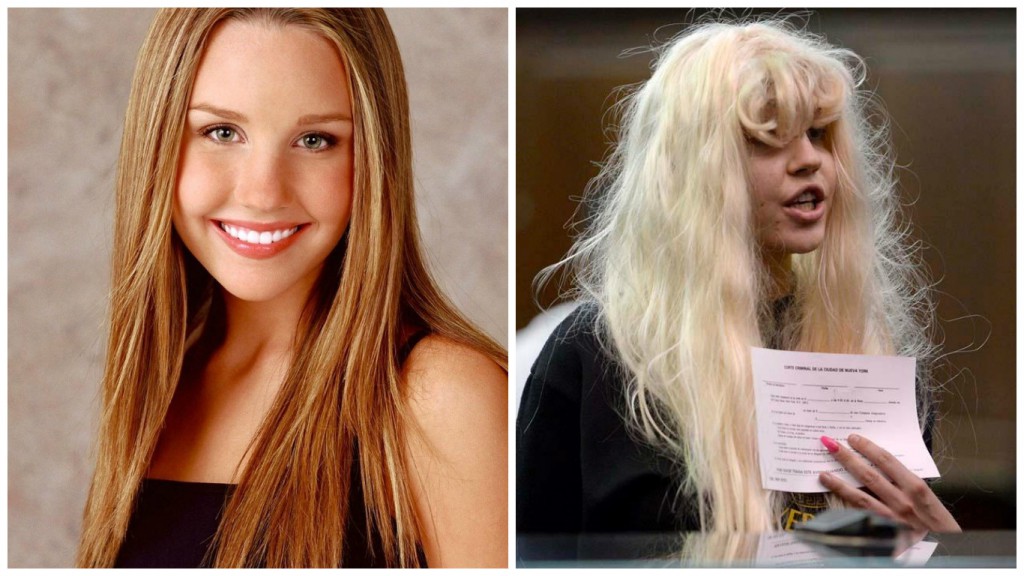 No words can describe how Amanda Bynes topped the checklist from being a Superstar to Supercrazy! Amanda is one of Nickelodeon's very own comic icon as she gained a lot of fans for her different comedy roles in her shows, movies and TV series / sitcoms. How she disappeared from the spotlight abruptly jolts off a mystery to some but reports had it, that she was sexually abused and eventually became an alcohol and drug abuser herself in the process, Just recently the former child actress was diagnosed withschizophrenia.
14. CHRISTINA AGUILERA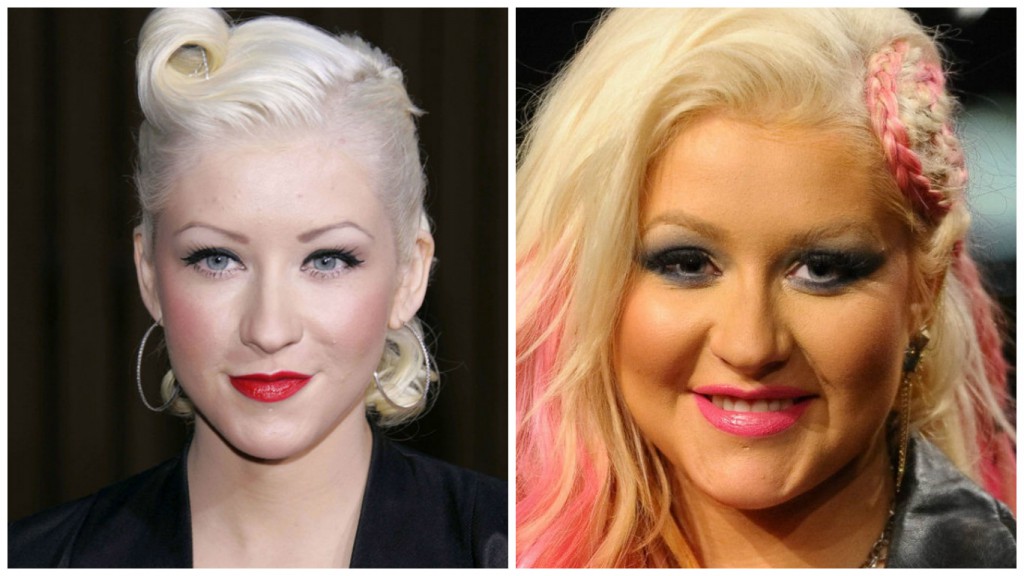 From cheek enhancement, rhinoplasty to breasts implants. Christina Aguilera definitely had a lot of alterations on her physical looks that didn't go quite well. Does this somehow defines her insecurity acting up hencethe reason, she composed a hitsong with the lyrics "I am Beautiful, no matter what they say"? Yes! You were beautiful Christina, but come on! Give it a rest already!
15. AMY WINEHOUSE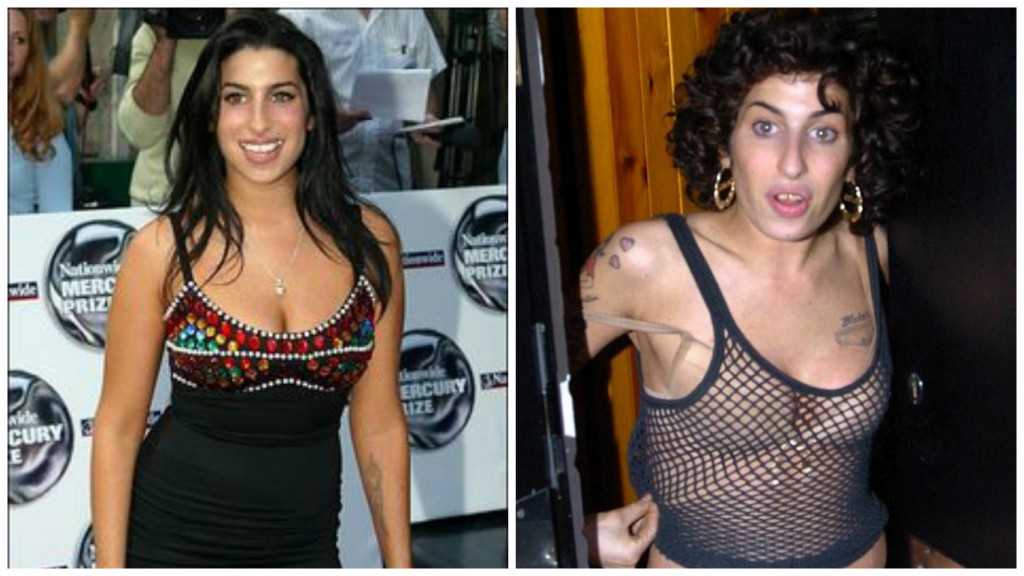 Our favorite beehive artist who refused to go to rehab back in her glory days, definitely is on our list. The late talented singer Amy Winehouse, doesn't really looked all kooky before she became an alcohol / drug abuser that lead her to her downfall. In fact, our beloved Amy was a total fox back in her peak! Such a pity.
16. ELTON JOHN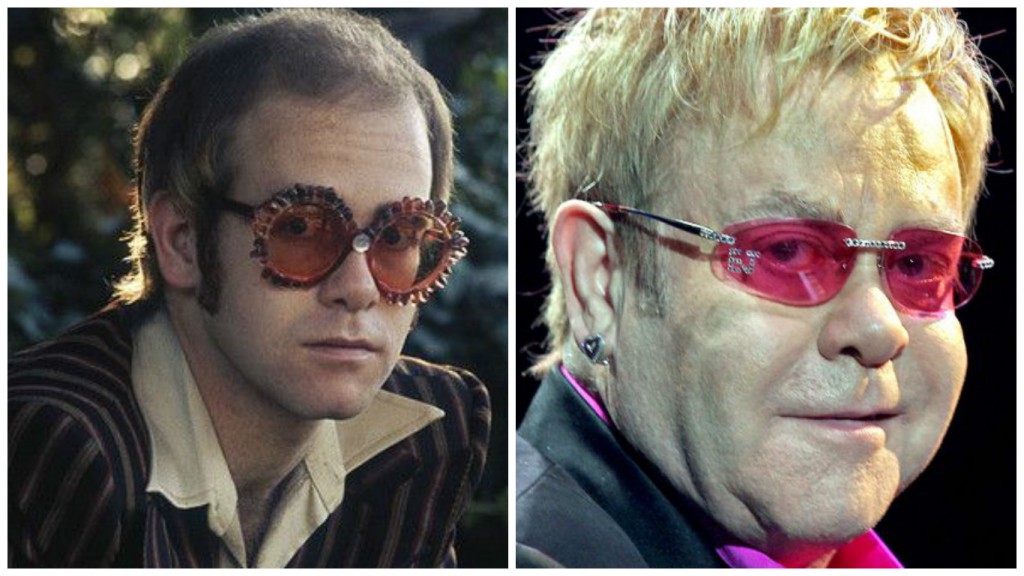 Elton John has lived a great successful life as one of the legendary artists who had experienced it all… one that includes of him not caring how much weight he has gained recentlyin the past years. Ohwell, age certainly isn't his forte to compete.
17. COURTNEY LOVE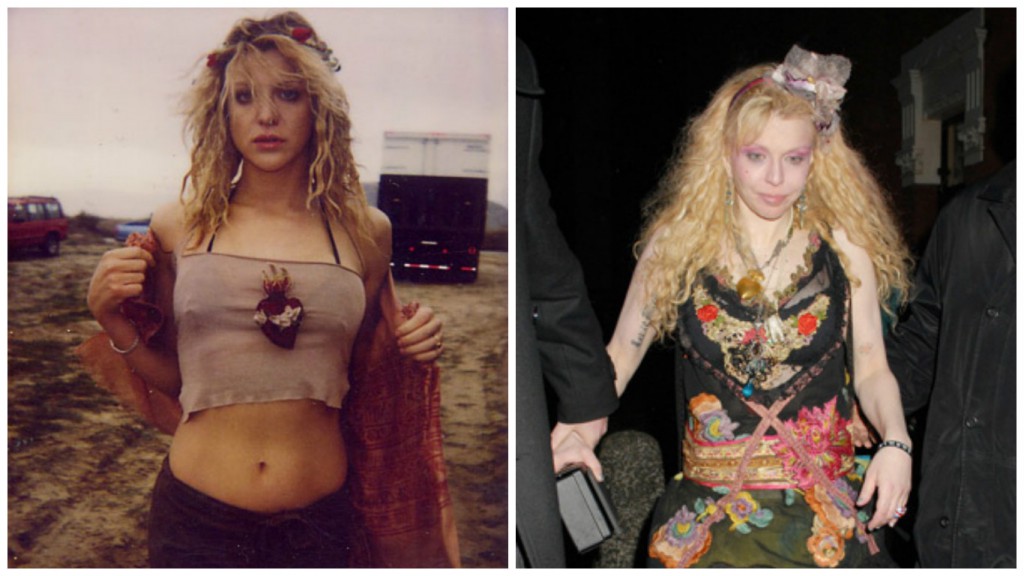 The queen of rock and roll is also the queen of plastic surgery. Courtney Love certainly had too much fixing going on her physical appearance. Reports had it, that she has goneto over 30 years of plastic surgeries, modifying her looks, a year after another. Although too much of a good thing is wonderful, too much of plastic surgery is definitely and horrendously bad.
18. JOHNNY DEPP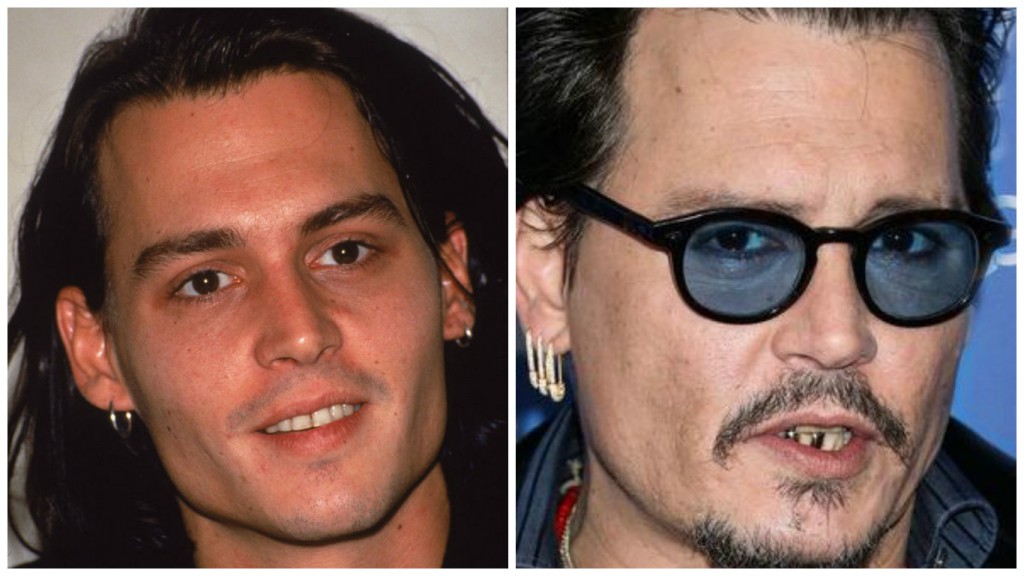 It is indeed every woman's horror to see their favorite heart throb Johnny Depp, who's believed to be immortal (in his godly unique looks, that is) end up in our list. But sadly, due to poor lifestyle and habits, Johnny at 53, is in aging turmoil at the moment and if he doesn't fix this right away, he might turn up looking more older than he already is! Oh no!
19. BRIAN MCFADDEN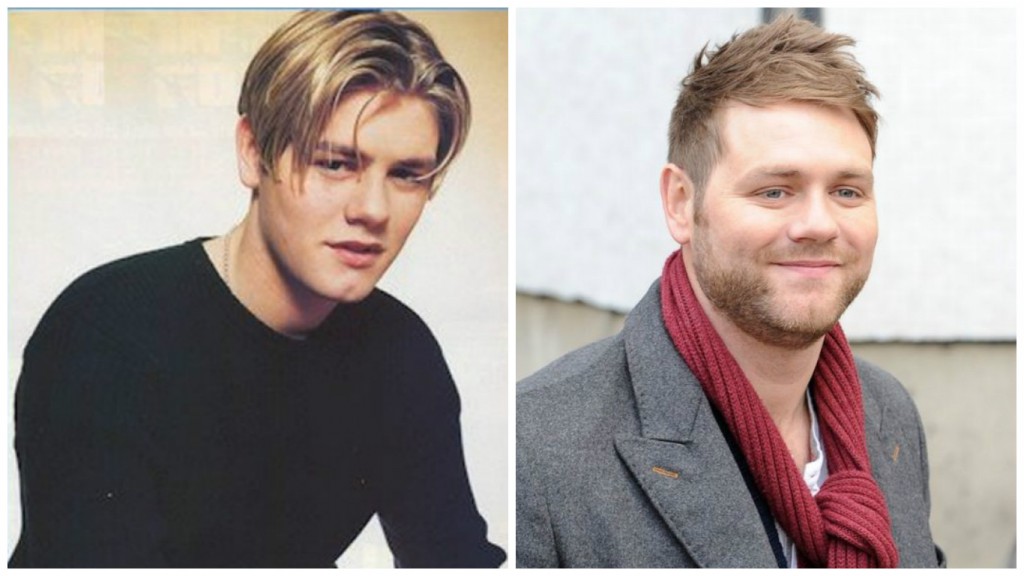 Brian Mcfadden is famous forbeing one of our favorite boy band member. Unfortunately, age isn't his faculty either as the formerWestlife heartthrob has gone from Mr. Perfect to looking like a perfect father figure.
20. PAMELA ANDERSON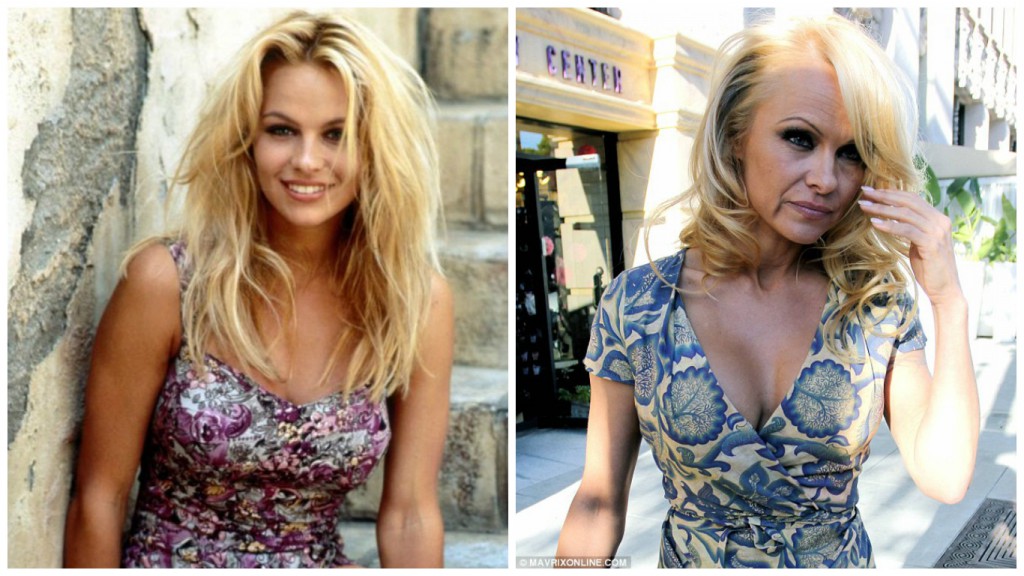 Pamela Anderson, used to be the baddest b*tchback in the days. She was literally, the bombshelleveryone wants a piece of! She has it all, from beauty to her alluring physique and blossoming career. But to everyone's dismay, all good things come to an end eventually and by good we mean looks. Right now, at age 49, Pamela is battling her age deterioration as all her plastic surgeries had gone terribly wrong to the point that you can't recognize her anymore.