It was only a matter of time before the successful, famous unapologetic young star was mobbed with mean critics by the media. There is just no stopping ground for the negative comments that has continuously been spreading all around. It seems like recently, thousands of people and more has been waiting for this moment to happen, – the downfall of the pop princess.
These predictable backlashes on everyone's favorite country girl, Taylor has been a massive controversy in almost all social media there is. Is this really the end of Swift's glory? Or is this just an all around phase that the starlet and her brigade of faithful followers could easily manage to "shake it off".
Although there have been hundreds of rumors circulating the internet about Swift's controversial break-ups and her usual mastered craft of "playing victim" that has won everyone, most especially her fans to feel sorry for her. The truth is finally coming out of it's shell as her co-stars and ex-boyfriends has spoken out their side of story.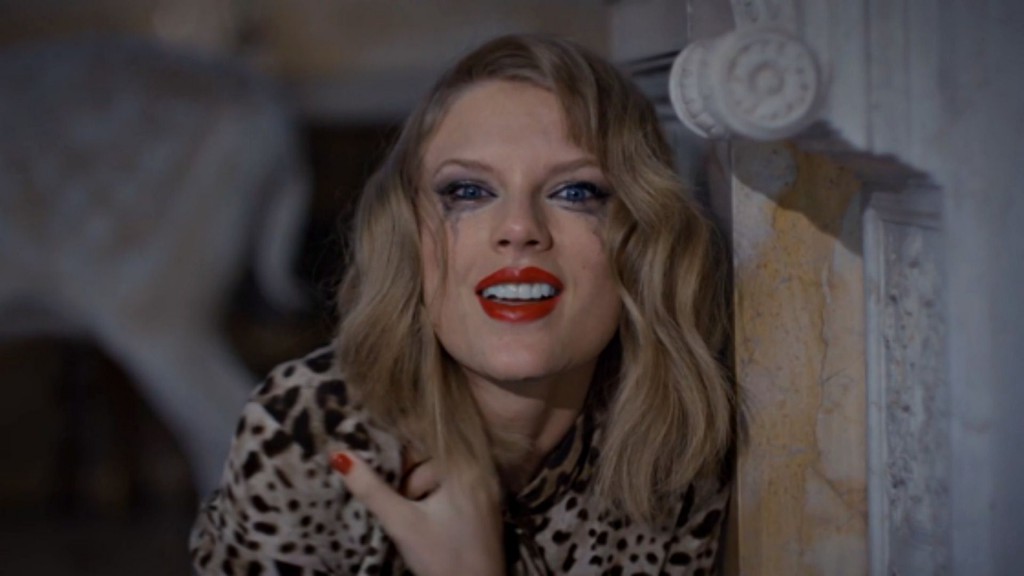 1.UP ALL NIGHT TO GET LOKI – THE "HIDDLESWIFT" FAN FICTION.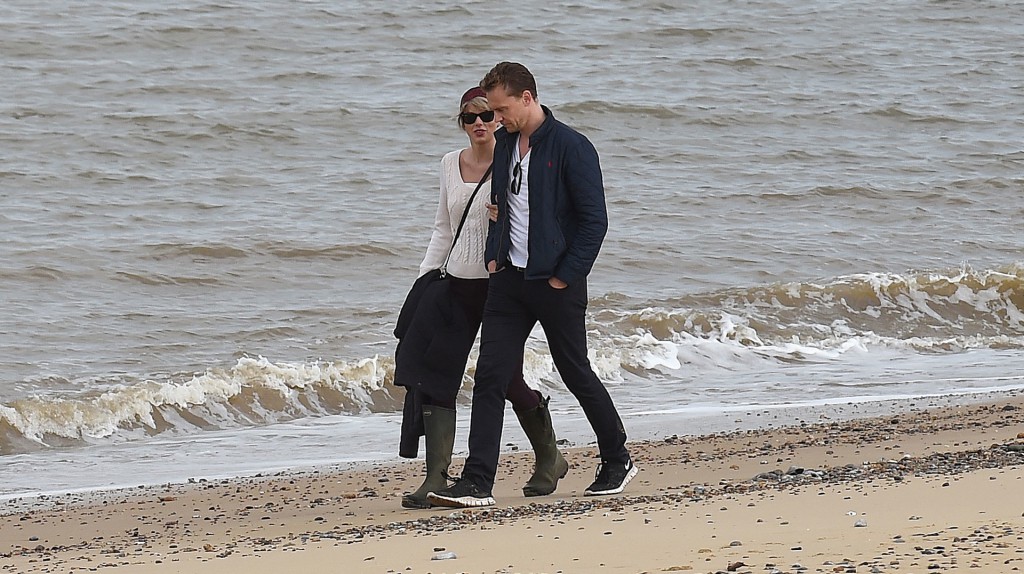 Let's start from her recent polemical 'relationship' with Tom Hiddleston. After paparazzi has released their controversial PDA photos in the news, the internet has gone crazy. At most, it seemed like a stunted fling just for the heck of PR and showbiz buzz. However, there are some that are not convinced at all, branding the Swift x Hiddleston hype, fake.
On recent gossip sites, there was a an interview where Tom reacted to the Hiddleswift controversy, where he says he hates that he has become a joke, and that how he feels "trapped" on the whole thing. According to the report from Hollywood Gossip, the british actor also remarked that "it's hard for him to prove to everybody because of how insistent Taylor is that everything they do with each other SHOULD be photographed."
It didn't take long for Tom Hiddleston's fans to rant out their frustrations for the famous actor, saying he deserves someone better than Swift. Whether the relationship is fake or not, once this is over with, we certainly can predict another break up song hitting it's way in the charts.
2. CALVIN HARRIS'S CHEATING SONG – OLE'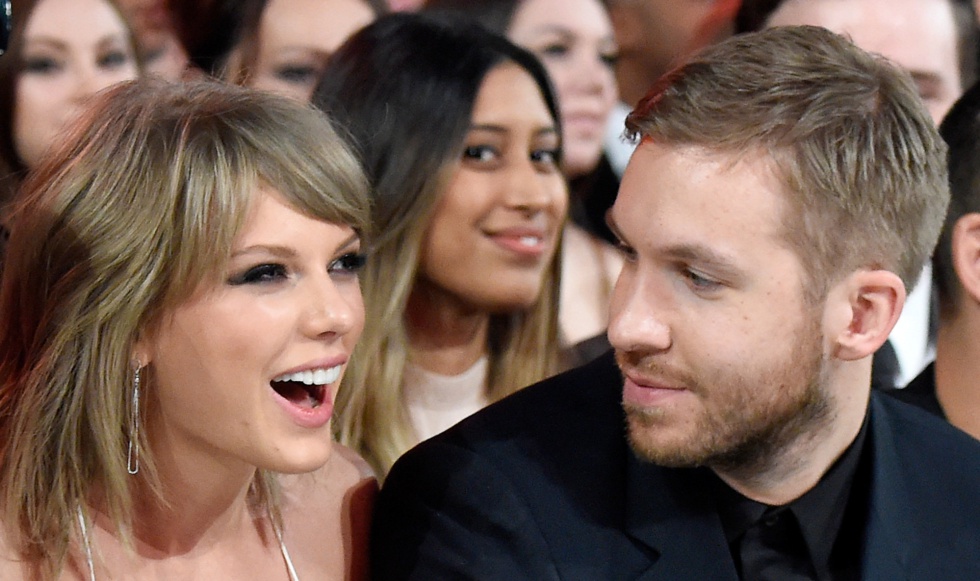 It seems that it's not only Taylor Swift that has a knack of writing break-up songs relating to co-artists involved. Calvin Harris, has just released a song that has beaten the young starlet to the punch and releasing it first before even Taylor came up with hers.
The song is called Olé and the lyrics seemed to be referring to Tom Hiddleston's point of view. The lyrics revealed on how Taylor was cheating with Tom while still dating Calvin. Some of the lyrics that are way too obvious are as follows:
"I see online that you begun to be a good girl and take trips with your boyfriend. Being attentive, continue to pretend …"
"You've hidden my name in your phone so you can call me to tell me you've been going through hell. Left him alone and you booked in a hotel."

Still not convinced? Check out this next lyrics.
"Low key you won't tell none of your friends about me." – Here Calvin, used Tom's famous avenger character Loki.
3. JAKE GYLLENHAAL WILL NEVER 'EVER' EVER' GET BACK WITH CLINGY TAYLOR.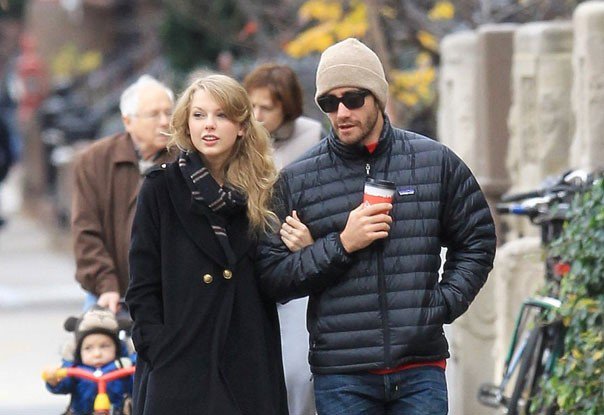 Although Swift's hit song, "Never Ever Getting Back Together" might've made it looked like it's the other way around. There had been interviews with the Nightcrawler actor that he never regretted his break up with Taylor. However, he did admitted that he was upset about it. No kidding! After being written on a hit song that topped the charts, as the flaky bad guy who couldn't make up his mind, who wouldn't be upset about this whole issue? Everyone must now think how much of a total douchebag Jake is for dissing the pop idol.
How do we know, she was referring to Jake on her song? Simple, just pay attention to her lyrics that says, "And you would hide away and find your peace of mind / With some indie record that's much cooler than mine." This, all pointing to Jake Gyllenhaal's love for indie bands.
On another interview, when Jake was asked how many times he's ever fell involve with someone, he first answered "Three times" but then later on said, "Twice". He did not name names but this obviously traces back to his previous love relationships with Kristen Dunst (3 years) and Reese Witherspoon (also 3 years). Keep in mind that Jake and Taylor only dated for a matter of months, and her, being too clingy probably didn't impress the actor that much.
4. DEAR JOHN "MAYER"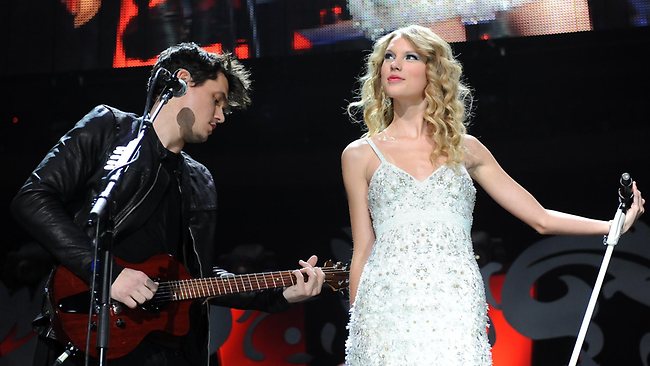 There is a reason, why the song is called "Dear John". Undoubtedly to abash her fellow artist / ex-boyfriend, the singer-composer John Mayer. On an interview of Rolling Stone, the talented John Mayer has admittedly said that "he was humiliated" on Taylor's single which is pertaining to him and their relationship. He also mentioned that "he didn't deserve it" and "It was a lousy thing for her to do".
"Dear John, I see it all now that you're gone / Don't you think I was too young / To be messed with?"
"Dear John, I see it all, now it was wrong / Don't you think 19 is too young to be played by your dark twisted games, when I loved you so?"
John Mayer is adamantly very distraught when he found out about Taylor's backlash song that ruined him. He also said on an interview that "He was caught off guard, when he's already at his lowest point". He added that as a song writer himself, he thinks it's kind of "cheap songwriting" what Taylor did. He was also bold enough to say how Taylor is abusing her power (being a big thing in the music world) to humiliate fellow artist like him.
5. PAPER PLANE NECKLACES AND HARRY STYLES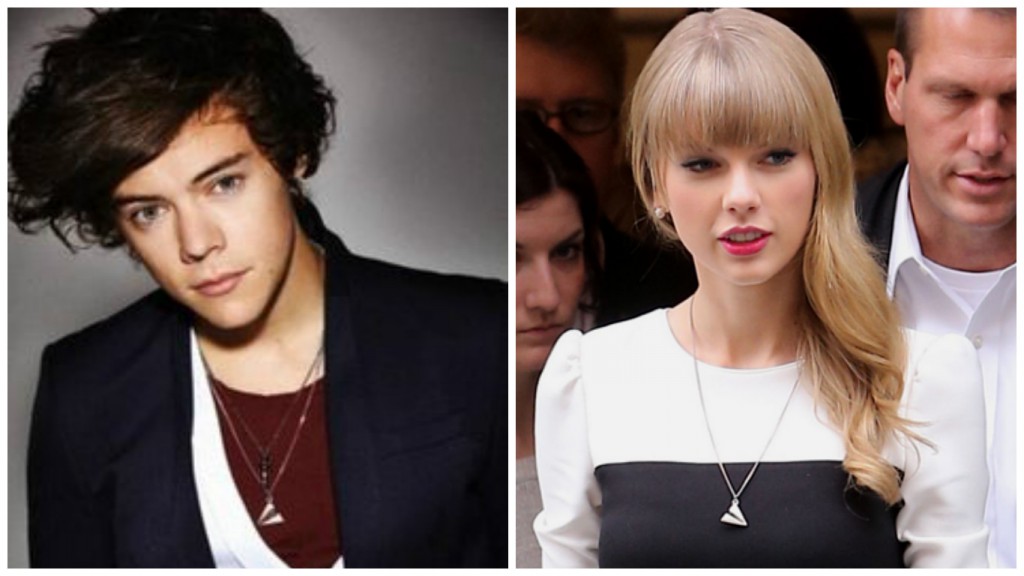 "I say I heard that you been out and about with some other girl / Some other girl / He says, what you've heard it's true but I / Can't stop thinking about you . . . You got that long hair, slicked back, white t-shirt"

This was the lyrics of Taylor's yet again another hit single "Style", distinctly about her ex Harry Styles. She has quoted on several of her interviews how the One Direction singer, had a "wandering eye" through out their entire relationship. She has also revealed in some of her interviews how Harry Styles cheated on him by kissing another girl at a bar which the young lad later on commented that it was only a friendly kiss goodbye to a 'friend'. Would you buy his story? Swift certainly didn't.
6. DECEMBER FLING WITH TAYLOR LAUTNER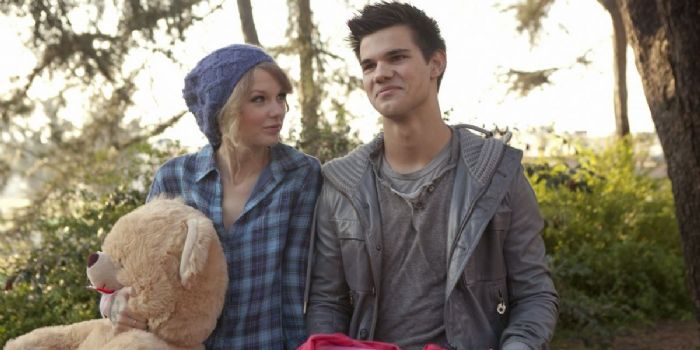 Remember how these two 'used' to be so cute together back in circa 2010? Well, apparently not, after a short period of long distance relationship. Although, Swift never brought up something bad about the Twilight hunk, she certainly did however, wrote a song about her winter fling with Taylor Lautner possibly during their shoot of the movie "Valentines Day" where the two had meet for the first time.
"Then I think about summer all the beautiful times / I watched you laughing from the passenger side / And realized I loved you in the fall." (Back to December)
As the lyrics goes, she's obviously pointing out how their relationship was never 'that' serious and how it wouldn't work because of the distance. Although there were reports from several sources that has been circulating the showbiz net on how "He liked her more than she liked him. He went everywhere he could to see her, but she didn't travel much to see him." Ouch! That's a little cold!
7. I KNEW YOU WERE TROUBLE HARRY!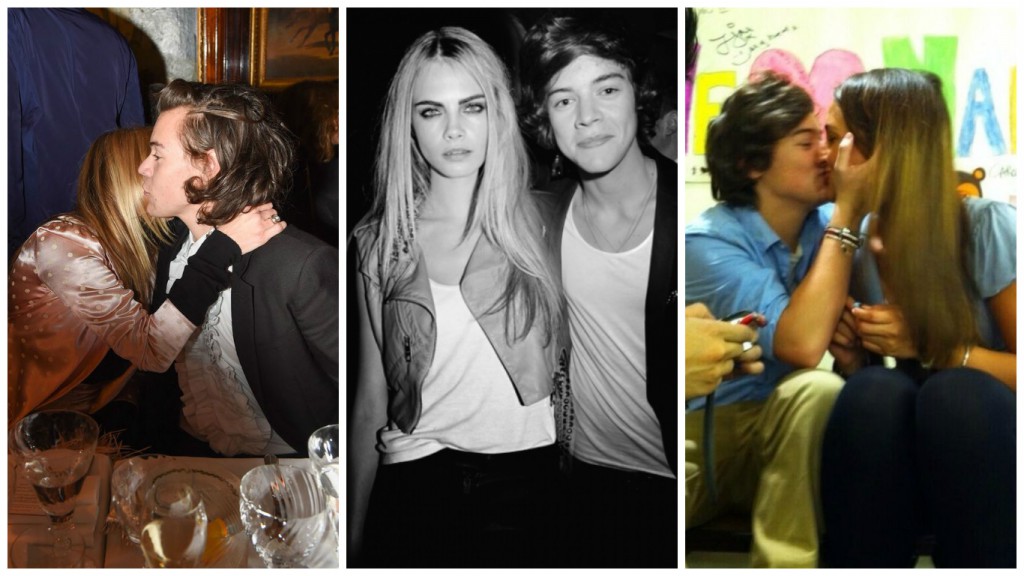 Oh, we knew it too. It wasn't quite a surprise when the rising boy band One Direction, became overly popular and almost all the hot girls out there wanted Harry Styles as their man. Taylor and Harry's break up somehow landed Swift's success on another hit on the top charts with a new single (I Knew You Were Trouble) about their broken relationship. We won't argue on this one as it seemed that the young handsome artist really broke T's fragile heart.
8. THE LAST OF JOE JONAS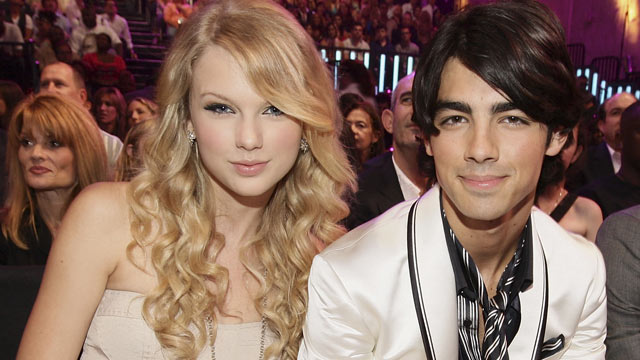 If there's one guy who taught Taylor Swift the meaning of pain, it was Joe Jonas. He was probably the first of the few guys who inspired Taylor into writing break-up songs. The track "Last Kiss" of Swift's Album, Speak Now in 2010 is all about how Joe Jonas broke her heart (when he heartlessly dumped her for someone else).
9. FOREVER AND ALWAYS – NOT!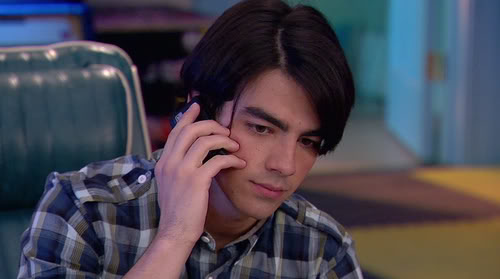 Yet, another heart ache song (Always and Forever), dedicated to Joe Jonas. On an interview with Ellen, Taylor revealed how Joe broke up with her on a 27-second phone call. Harsh? Yes, but what does Joe got to say about it?
Joe Jonas, 19 that time, wrote a comment on myspace (when myspace was the 'real deal' back in the days) that he did not cheated on the broken hearted country girl and the split up was merely because of a 'change of heart'. He also mentioned that he was not the one to end the conversation abruptly.
10. RUMORED FLING WITH CORY MONTEITH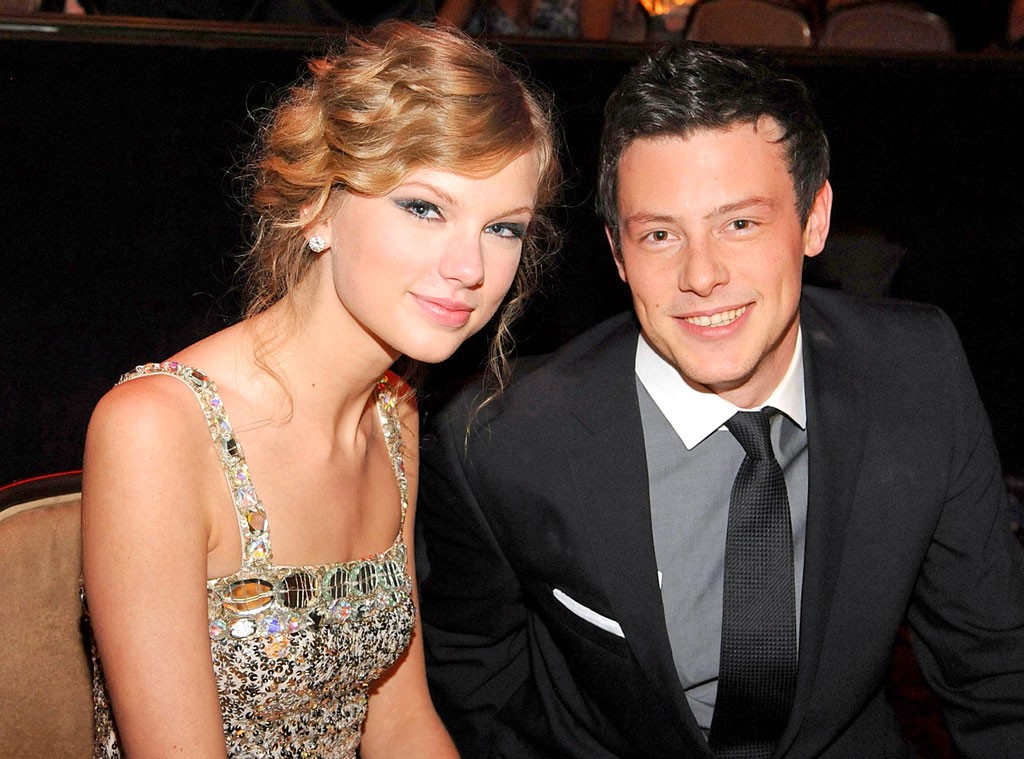 There had been rumors that Swift has dated Cory Monteith back in the spring of 2010. Taylor and the late Glee star used to be good friends back in the days and were spending a lot of time together when she wrote the song "Mine", which fans believed to be about Cory. The said rumor still remained a rumor up to now and there's really no reason to dig in deeper to it.
11. CONOR KENNEDY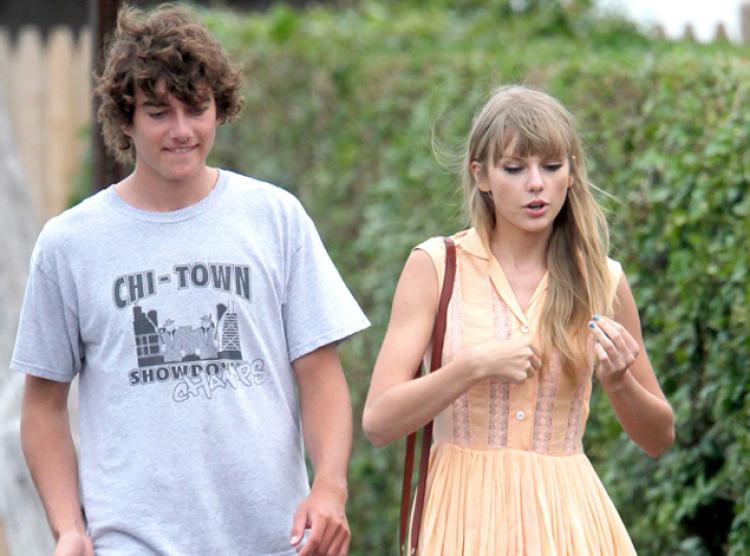 The song "Begin Again" was written when Taylor Swift, dated the young Connor Kennedy. Her lyrics, "I can wear high-heels now" clearly emphasizes on Connor's tall physique (his height being 6'2). The two broke up eventually (as expected) after a few months of PDA's and Romantic Activities. The Reason for their break up? Taylor's source said "it was a distance thing, No hard feelings, they're both fine".
While her side of story blames on their lack of time to be with each other and Connor's busy schedule with his studies, a rising rumor has been going around that Taylor broke up with him because she wants to date and reconnect to her ex boyfriend, Harry Styles. After a few days with her break up with Conor, she's already been spotted canoodling with her ex! How Scandalous!
12. BETTER THAN REVENGE TO JOE JONAS AND CAMILLA BELLE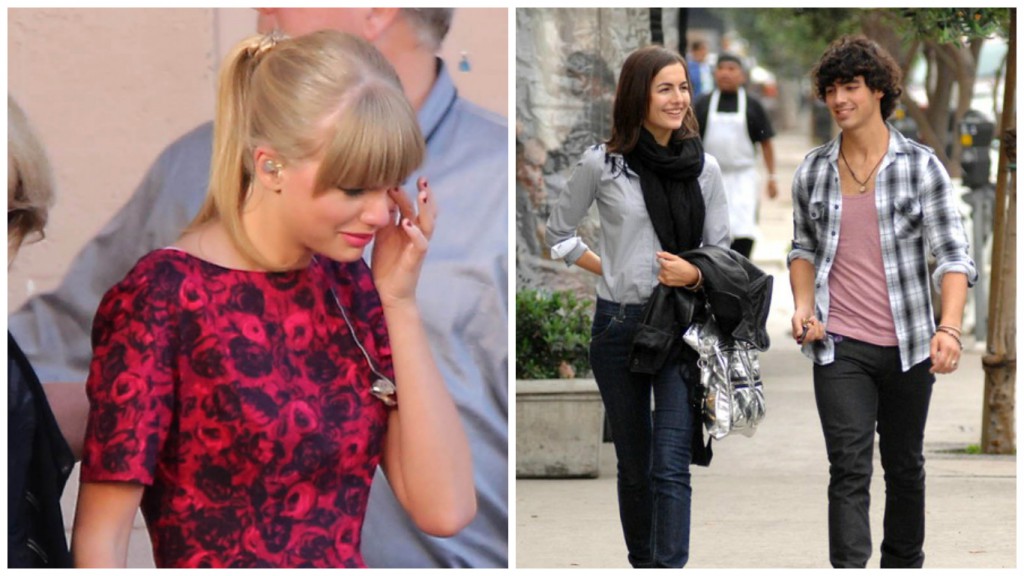 The song, "Better Than Revenge" is basically for the Actress Camilla Belle, who Joe Jonas shortly dumped T-Swift for back in 2008. After her heart was immensely shattered to pieces on her break up with Camp Rock star and the lead singer of the Jonas Brothers, she penned a song of hate dedicated to the actress who stole her man.
"She's an actress, whoa, she's better known for the things that she does on the mattress, whoa."
Oh no she didn't! or did she just dropped a low blow on Camilla?
As for Camilla's side of story? Well, she prefers a calm and more formal innuendo as a come back. The actress after being bashed by Swift's die hard fans simply tweeted a quote that goes:
'No need for revenge. Just sit back & wait.'
'Those who hurt you will eventually screw up themselves & if you're lucky, God will let you watch,'
Is Kamilla's karma prediction on Taylor, finally unveiling itself right now as the world's favorite country pop star reached a massive huge squad of haters ready to strike on her for being a basic b*tch to all? What do you think?