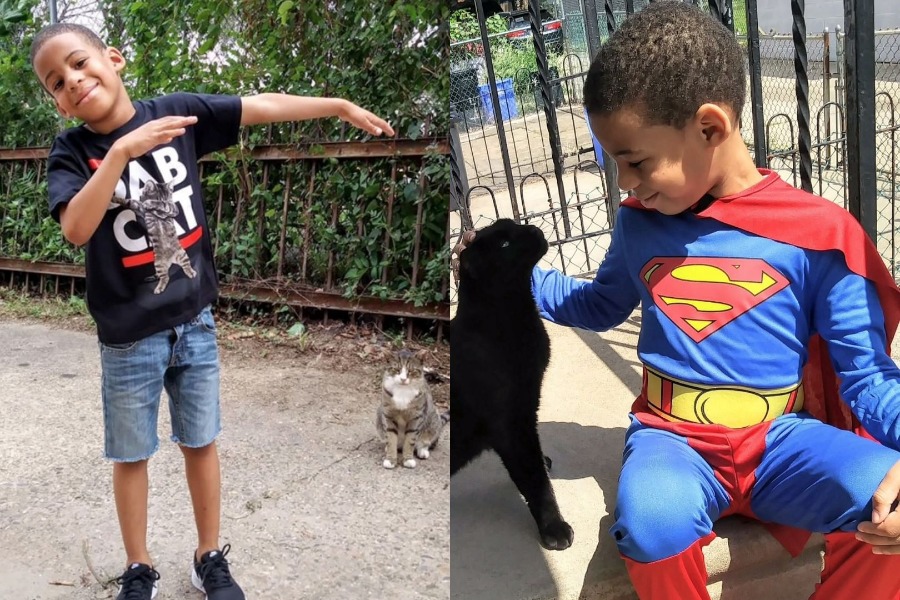 After years of caring for wild cats, Kris Papiernik and Kia Griffin probably thought there was nothing they couldn't handle. Until one day, they found a stray that just wouldn't cooperate with them. At their wits end, they turned to one last, desperate solution: their three-year-old nephew. What happened next will melt your heart.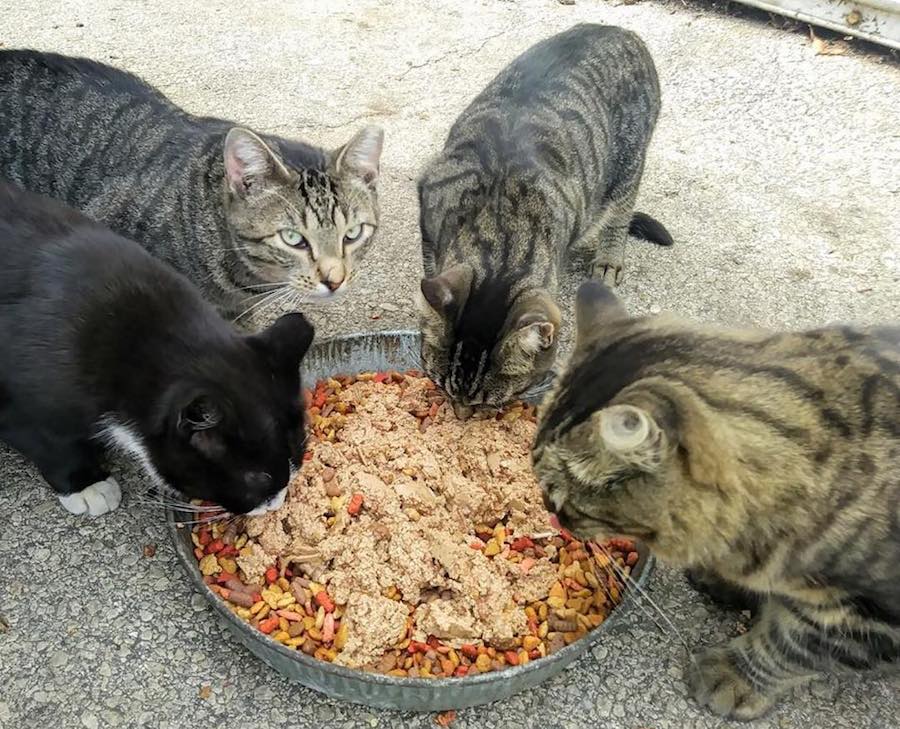 Papiernik and Griffin have been involved in rescuing stray cats for over 10 years. They currently live in Philadelphia, where feral felines are so common that they've become something of a pest issue. The couple, then, certainly have their hands full.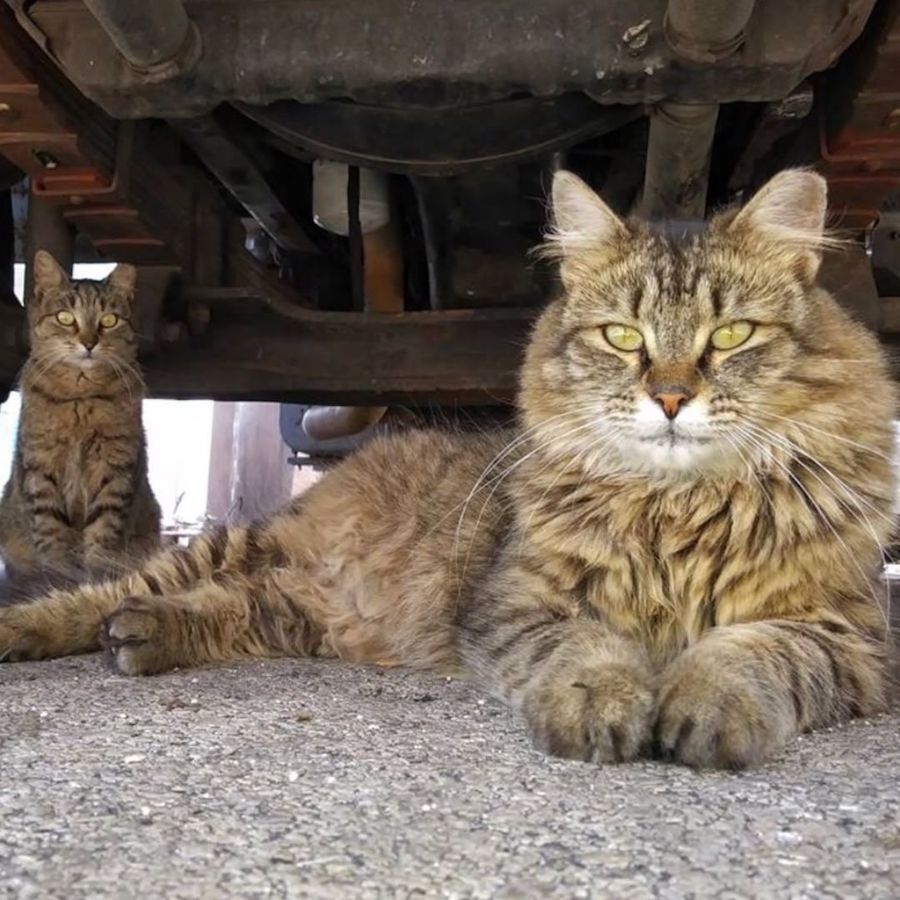 Indeed, the women have been taking care of as many as 40 different street cats over the years. And they do their best to make sure that as many moggies as possible find new forever homes once they've been rescued.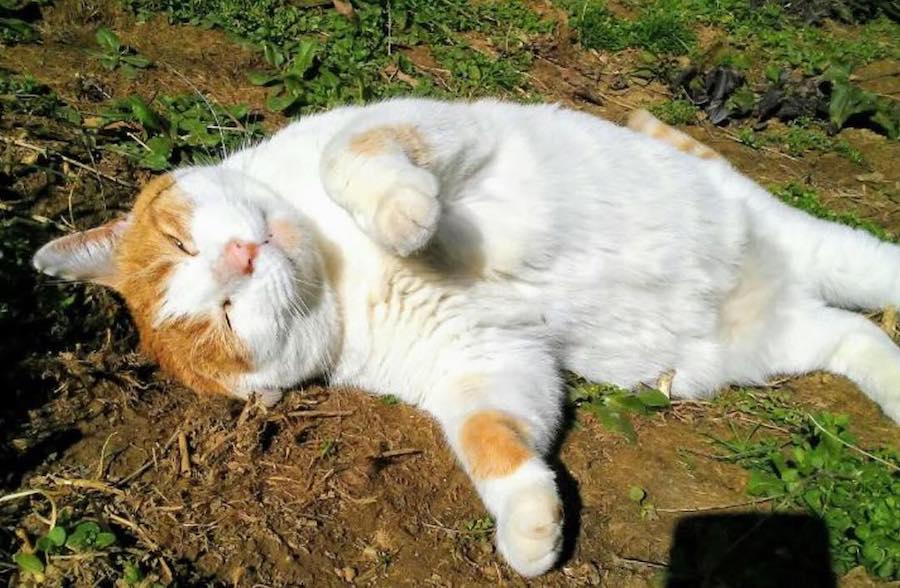 Unfortunately, however, that isn't always possible. After all, some of the cats have spent their whole lives living on the streets, just trying to survive. And that means they're about as far from being domesticated as can possibly be.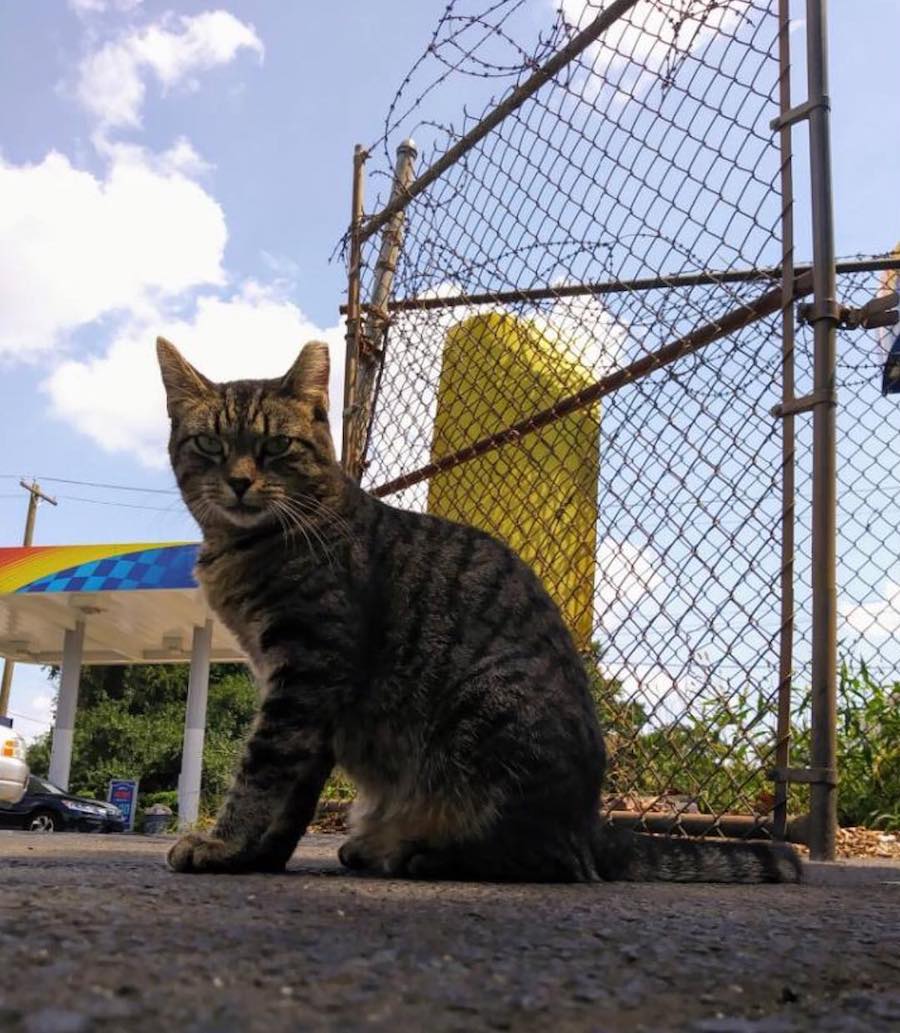 In the cases of those cats, then, all Papiernik and Griffin can hope to do is make sure that the animals are spayed and neutered, and feed them where possible. They do all this as part of their Kolony Kats enterprise, set up to create "colonies" in which the groups of wild cats can live.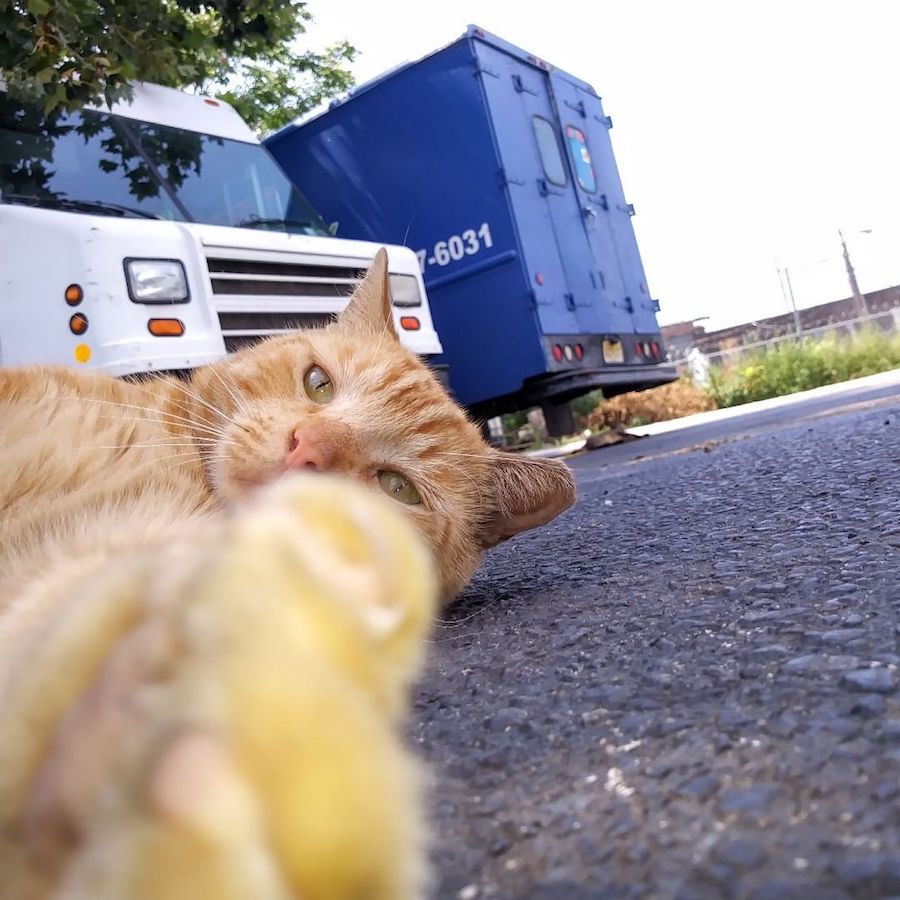 They've even come up with cute nicknames for their various colonies, like the Stray Kitty Crew, Backyard Boys and Meow Squad. "We don't do it for praise – we do it because it's the right thing to do," 35-year-old Papiernik told Metro. "If their days can be a little bit easier somehow, that's reward enough for us."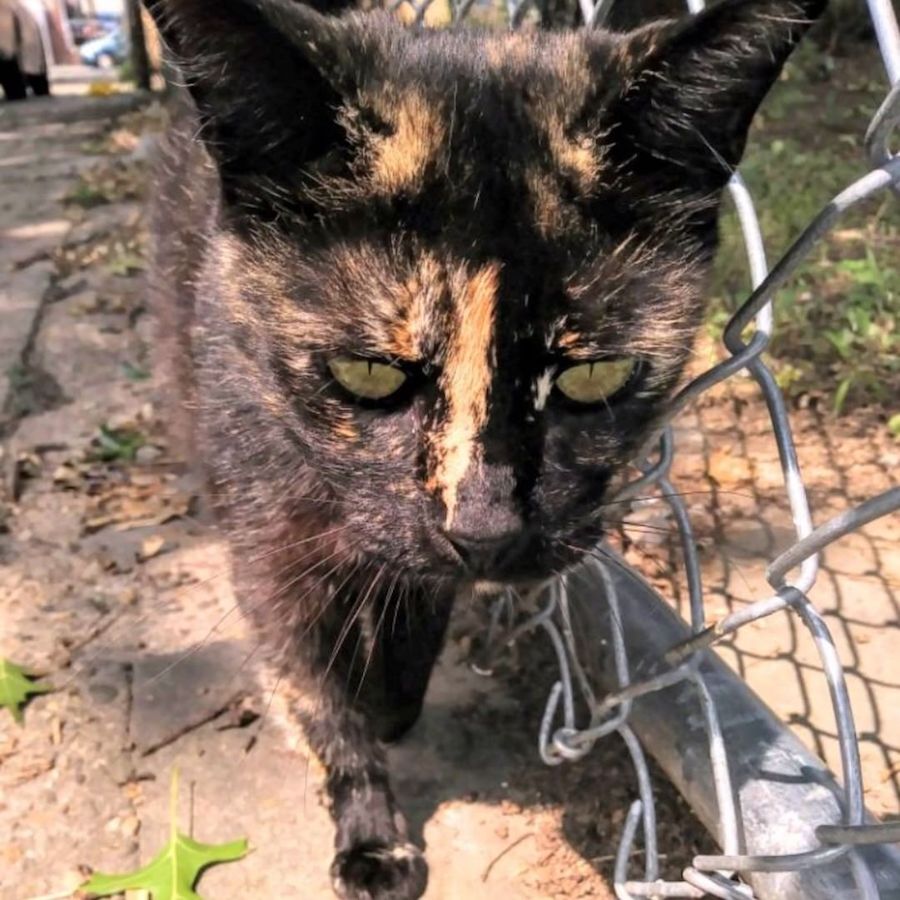 The Kolony Kats project uses the "TNR" system, which stands for trap-neuter-release, to help control Philly's wild cat problem. Once the women manage to trap any feral cats they find, they get them spayed and then send them back out into the wild, helping to stabilize the population expansion.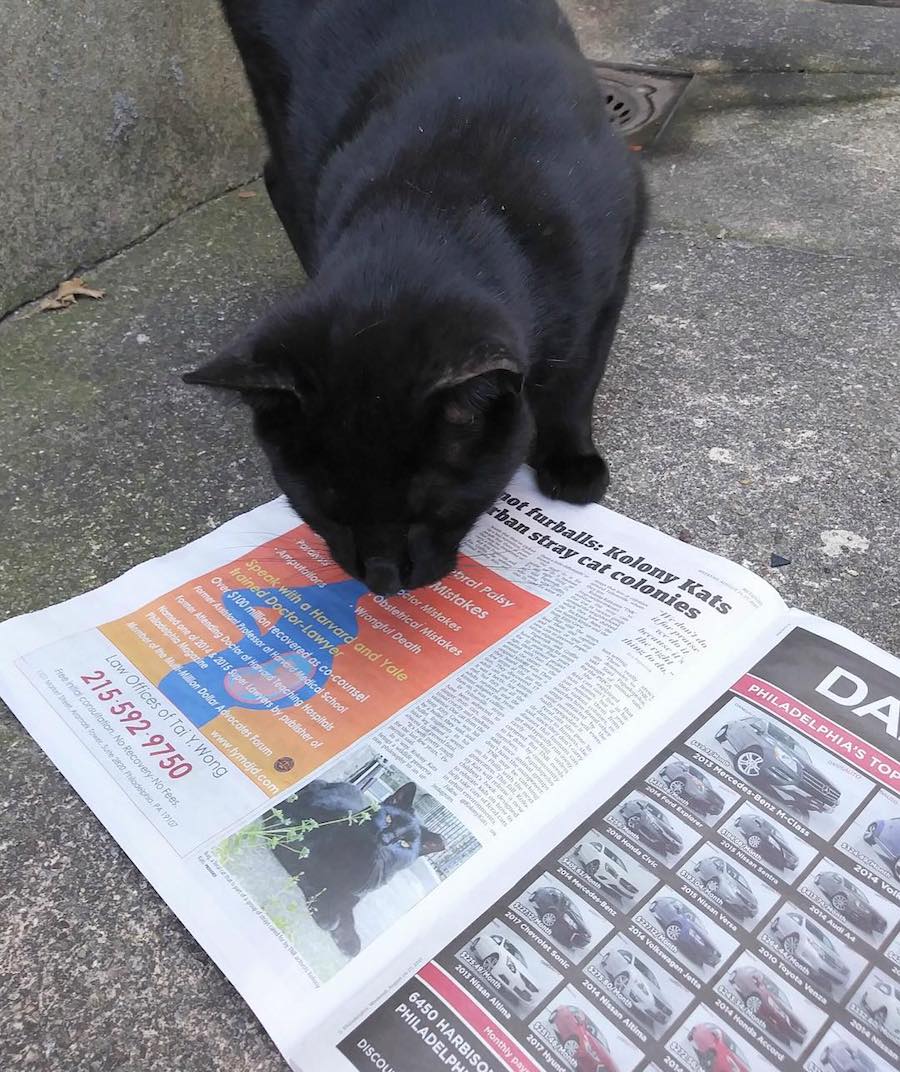 The cats then tend to naturally gravitate to each other in the various "gangs," or colonies, set up around the area of Feltonville, where Papiernik and Griffin live. Because the cats are part of the neighborhood's ecosystem, they can't all simply be removed from the equation. So, the Kolony Kats ladies pay regular visits to their colonies, to ensure everything's running smoothly.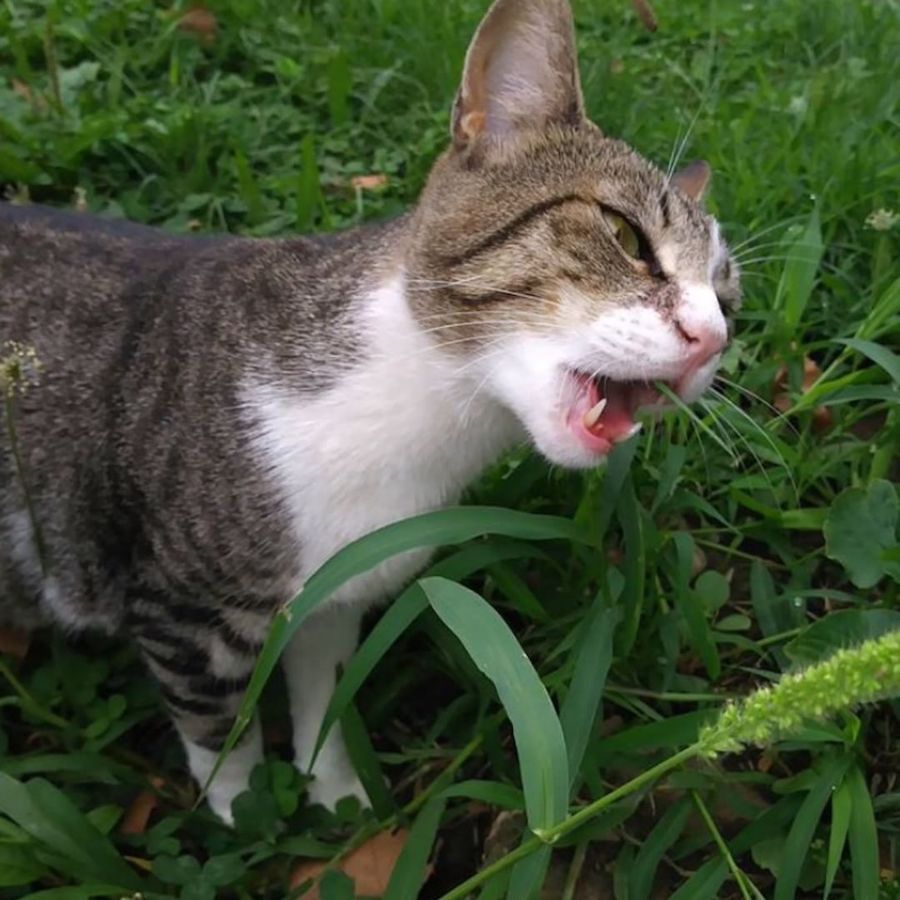 Kolony Kats isn't the pair's first venture into caring for cats. In fact, this particular initiative only started in 2013, when they spotted a couple of street kittens in a driveway, who they named Lady and Bug. At first, it seemed like just another rescue mission for the women.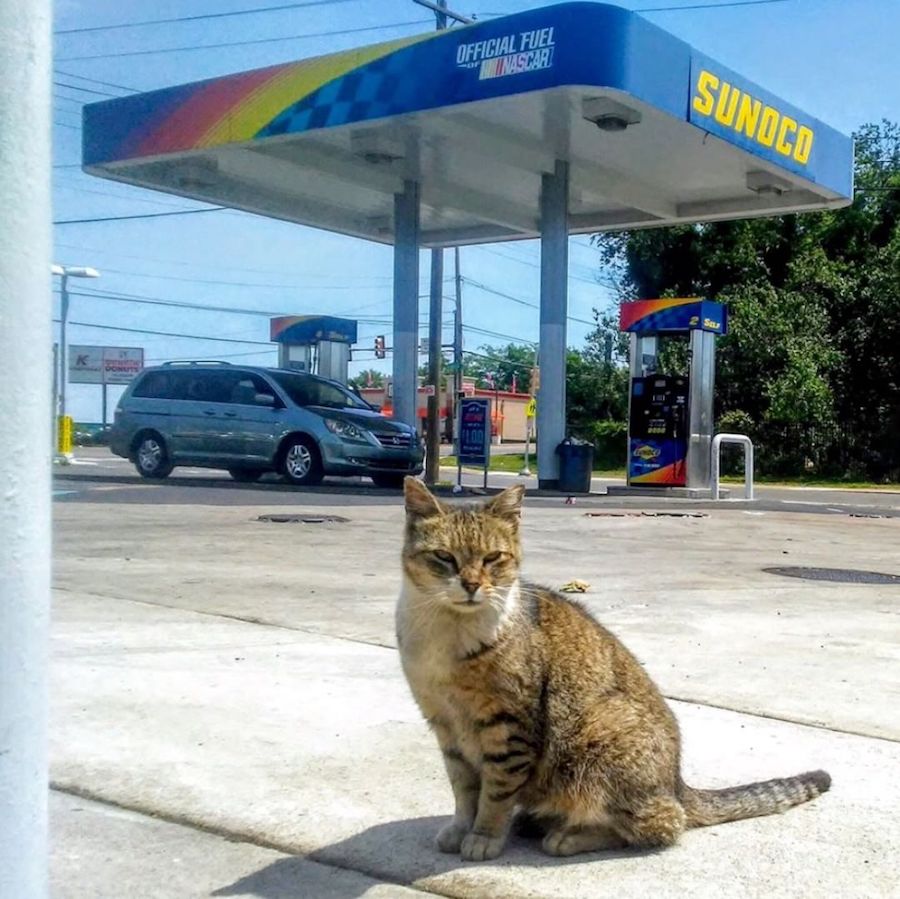 However, while Lady was perfectly receptive to the approach of Papiernik and Griffin – allowing them to feed and spay her – Bug wasn't as hospitable. Indeed, he actually fended off their efforts for two whole years, even when he hung around with other cats under their care.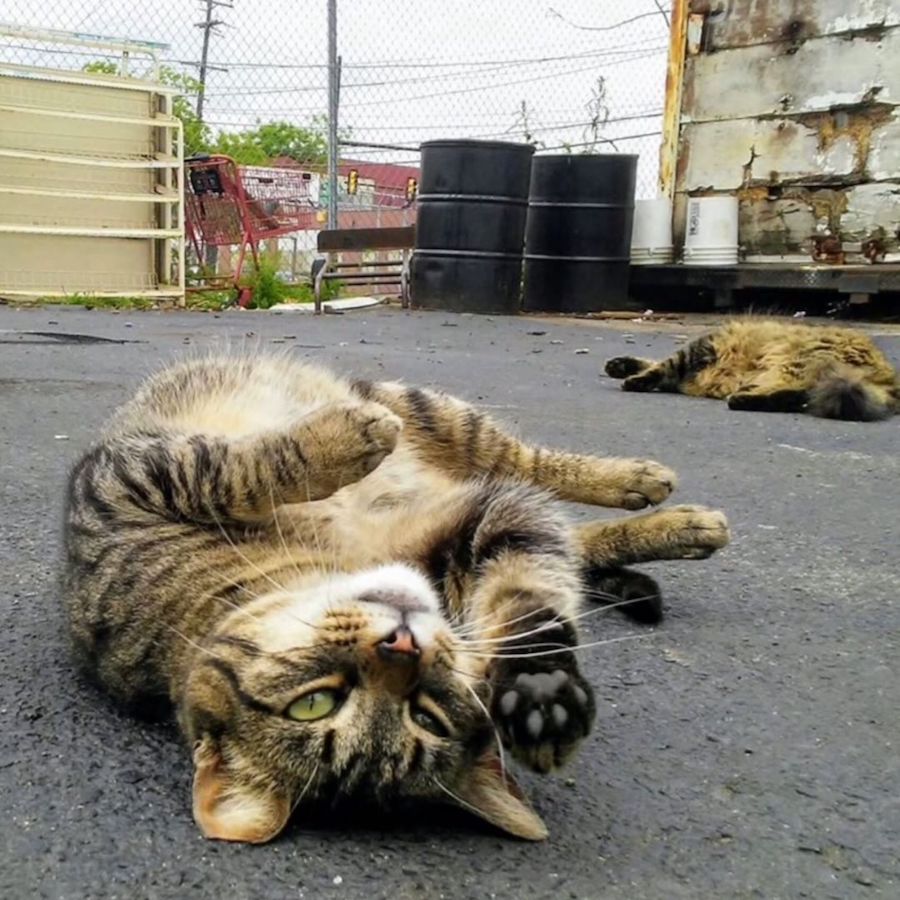 Nothing they tried worked. But then, they had a brainwave – one that would involve their three-year-old nephew, a superhero costume and what is possibly the most adorable interaction between human and animals we've ever seen.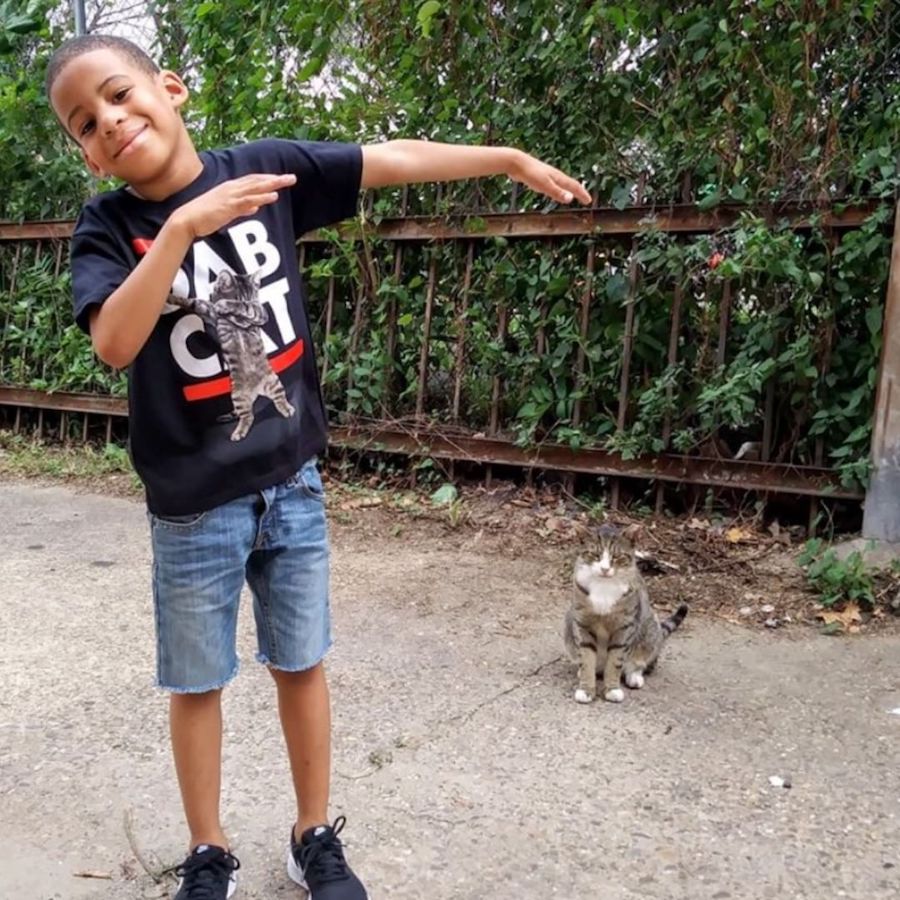 Their nephew Shon had spent almost the entirety of his life around cats. "We've been a big part of his life ever since he was born," Papiernik told The Dodo. "If he was with us, he was around cats. He followed our lead."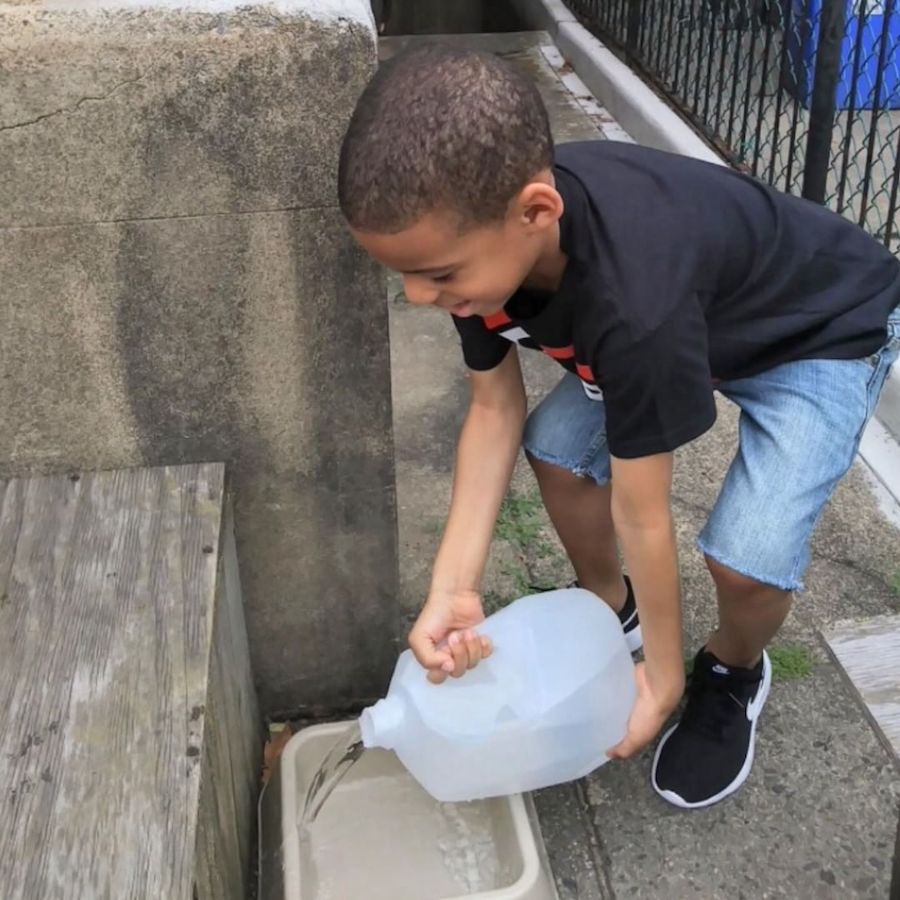 It was no surprise, then, that Shon wanted to help out where he could. And that included with Bug, the kitten who just wouldn't cooperate with the Kolony Kats. But of course, the women weren't too eager to throw Shon into the mix. After all, at the time, he was just three years old.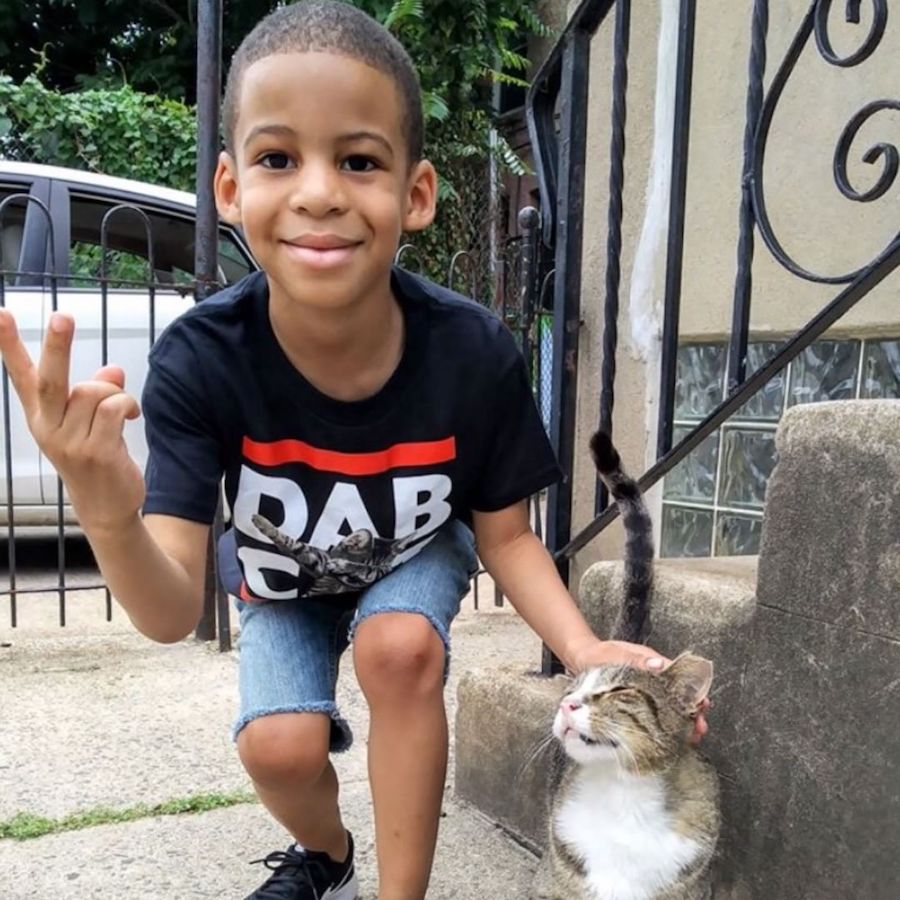 And yet, their hesitation and doubts quickly proved to be unfounded. In fact, Bug didn't run away from him at all – instead, the pair bonded, and now Bug is as friendly as any other cat looked after by the Kolony Kats.
Now five years old, Shon helps out regularly with the cats. He isn't old enough to give them canned food or any medicines, but he can still refill their water bowls, dispense dry food and, of course, give the kitties plenty of treats.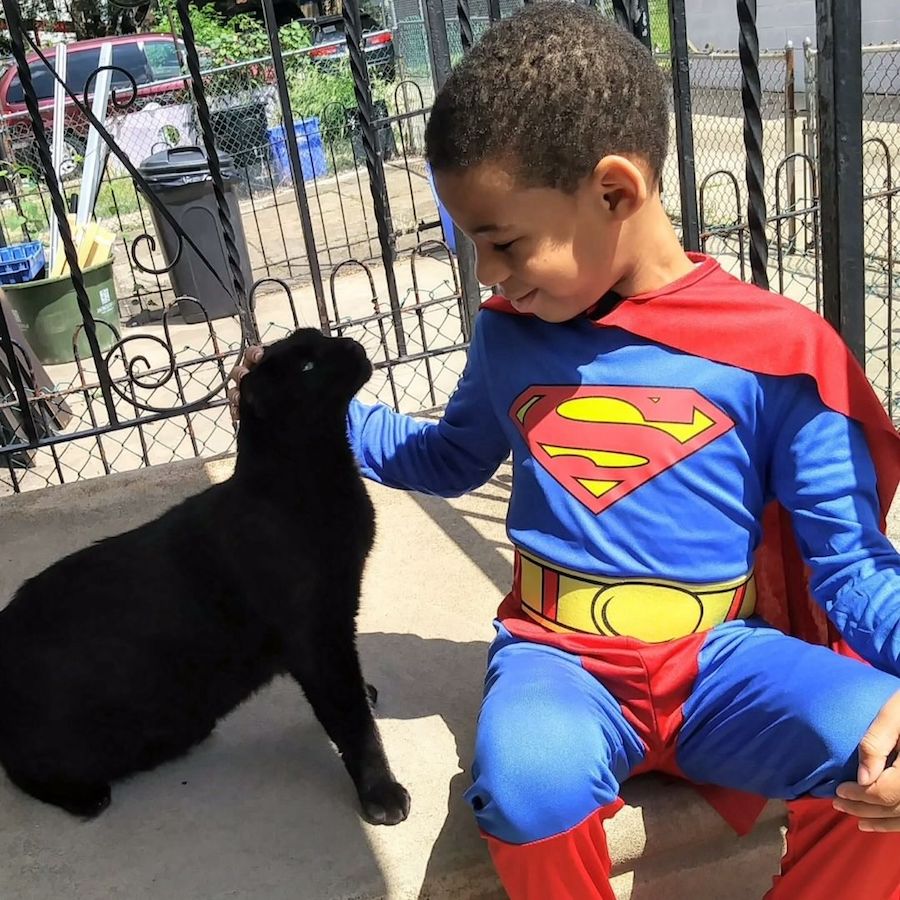 There's one very special way that Shon helps Papiernik and Griffin with their mission, however. And that's by completing his very own missions – as the Kolony Kats' very own resident superhero. Indeed, Shon loves dressing up for his visits to his aunts.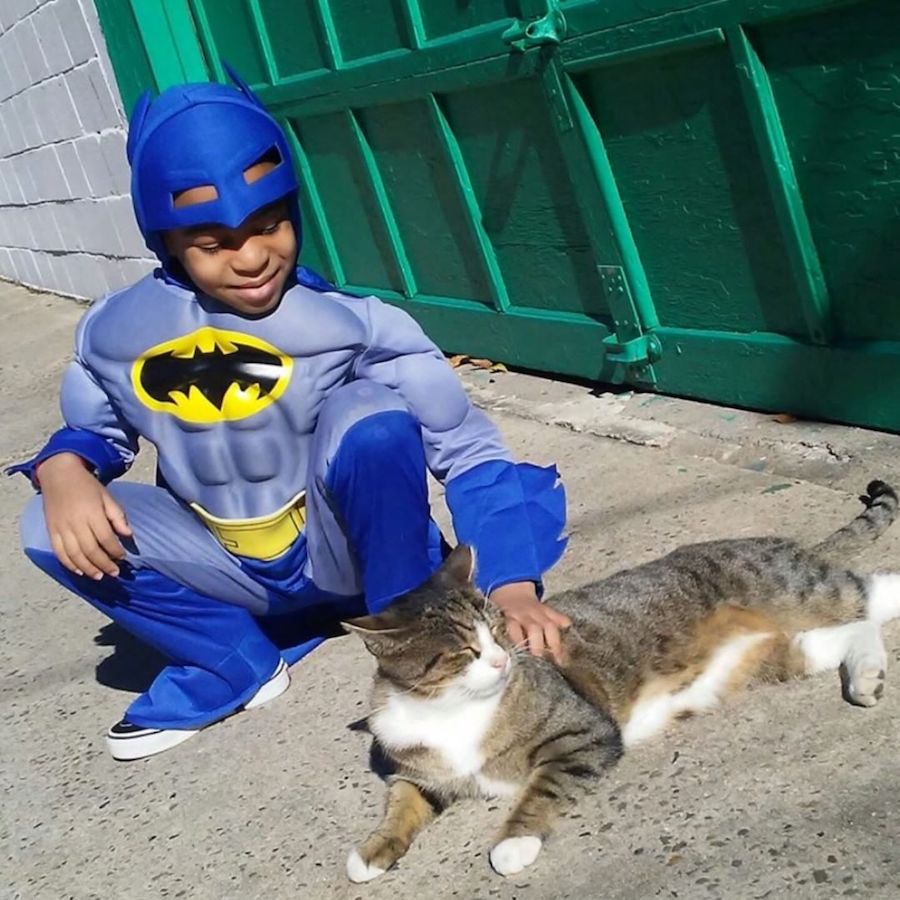 "It makes him feel like a superhero for animals," Papiernik told The Dodo. Shon has a whole wardrobe full of superhero costumes to wear while looking after the cats, from classics like Batman and Superman to Spider-Man and the Teenage Mutant Ninja Turtles. And it's no wonder the cats have taken to him.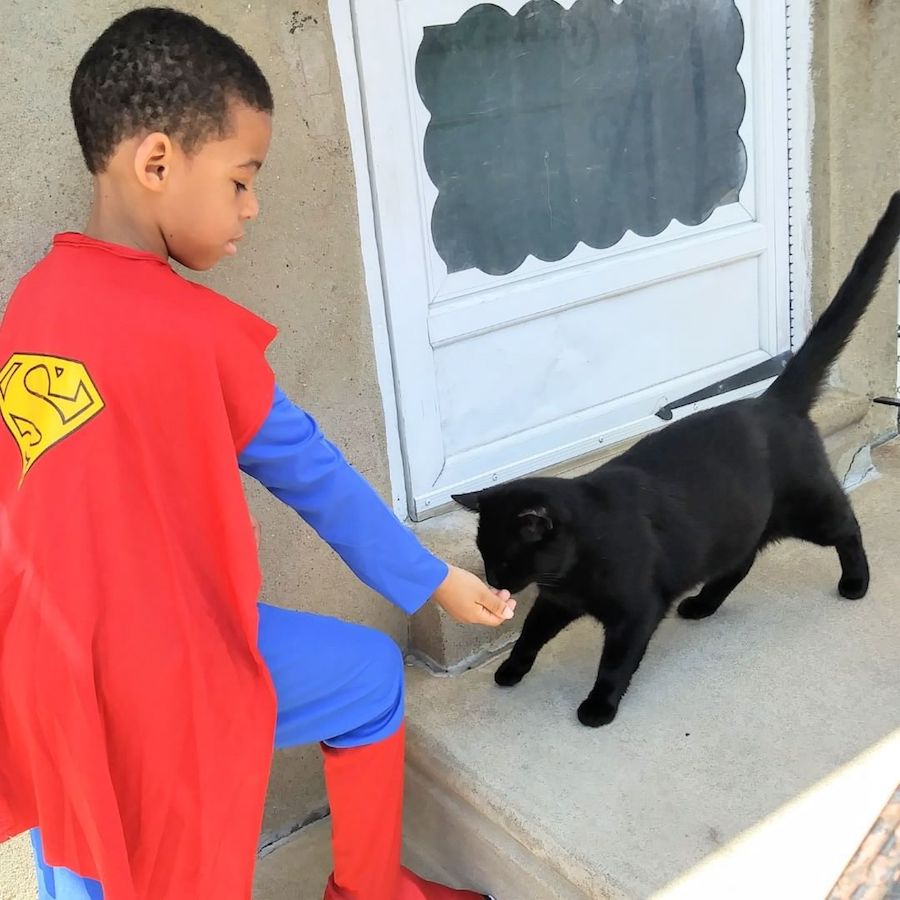 Indeed, decked out in Superman's red and blue outfit, complete with that striking red cape, Shon looks completely adorable. Of course, that doesn't mean he's taken any less seriously, nor that he doesn't take his role seriously.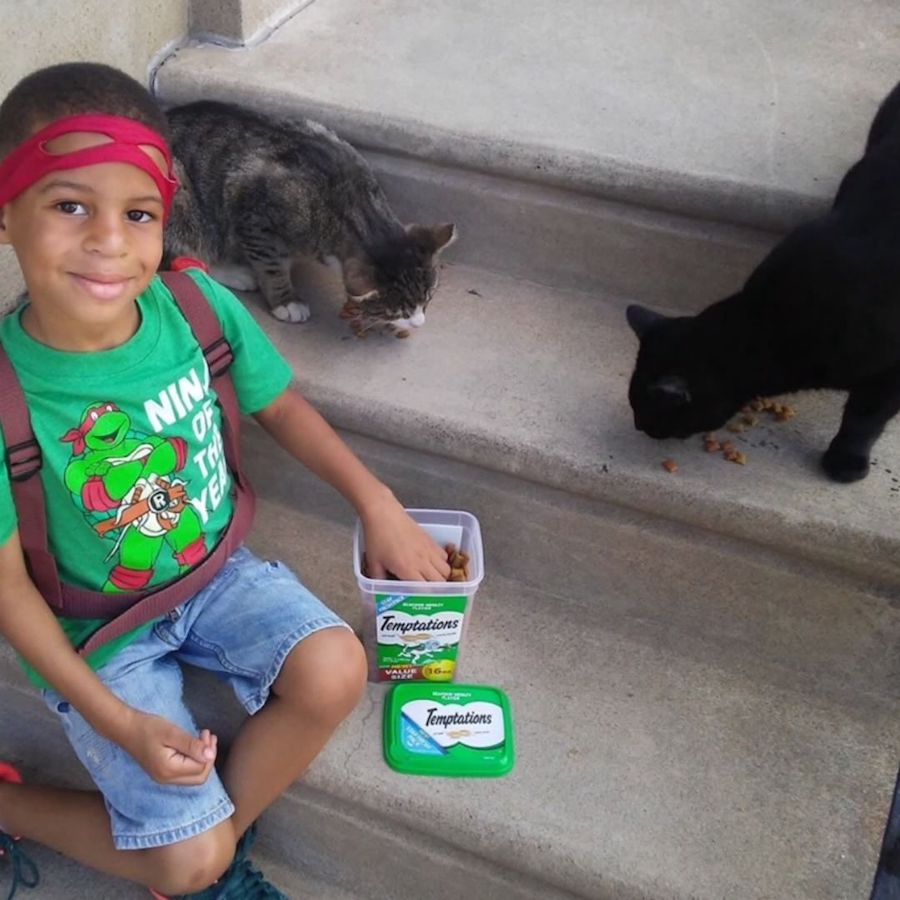 In fact, probably the worst thing Shon can imagine is missing out on a chance to see his furry friends. "If it's raining or cold or he can't go, he gets really upset," Papiernik says. "He cries, and it really hurts him hard." Then again, who wouldn't want to spend their time hanging round with a bunch of adorable kittens? We'd be upset if we missed out, too.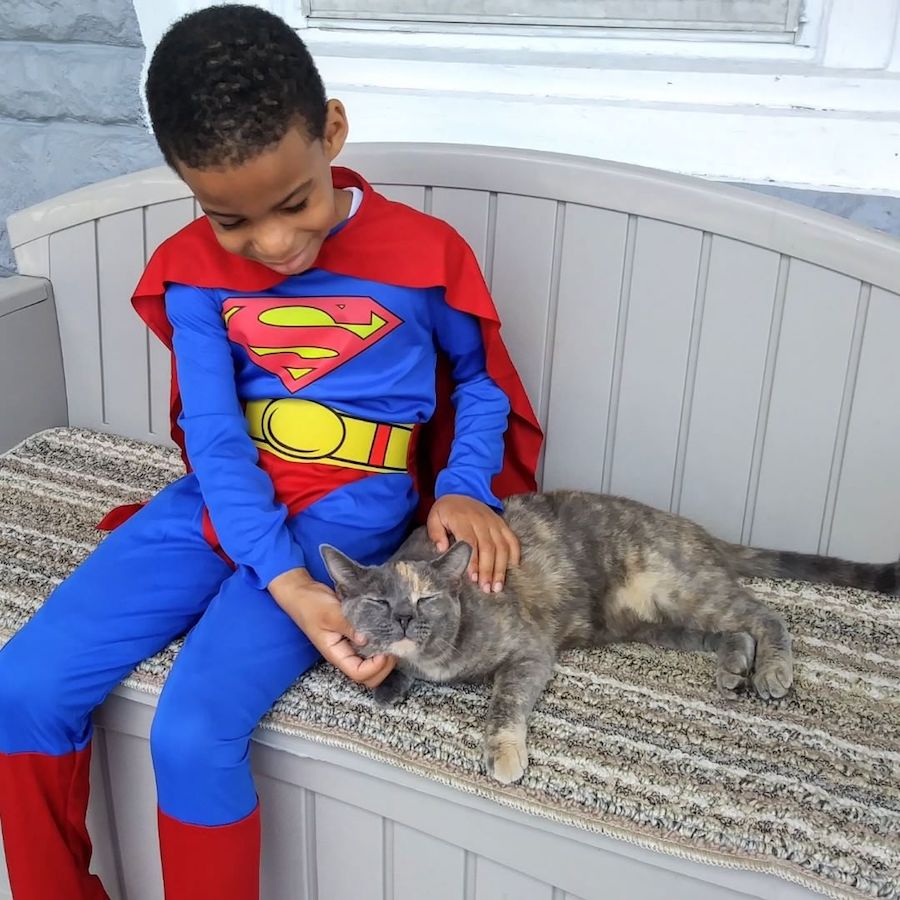 There's no denying that Shon has been a true inspiration to his aunts. So much so, in fact, that they're planning on releasing a children's book that will hopefully teach other kids how to look after street cats, in the same way that Shon has with Kolony Kats.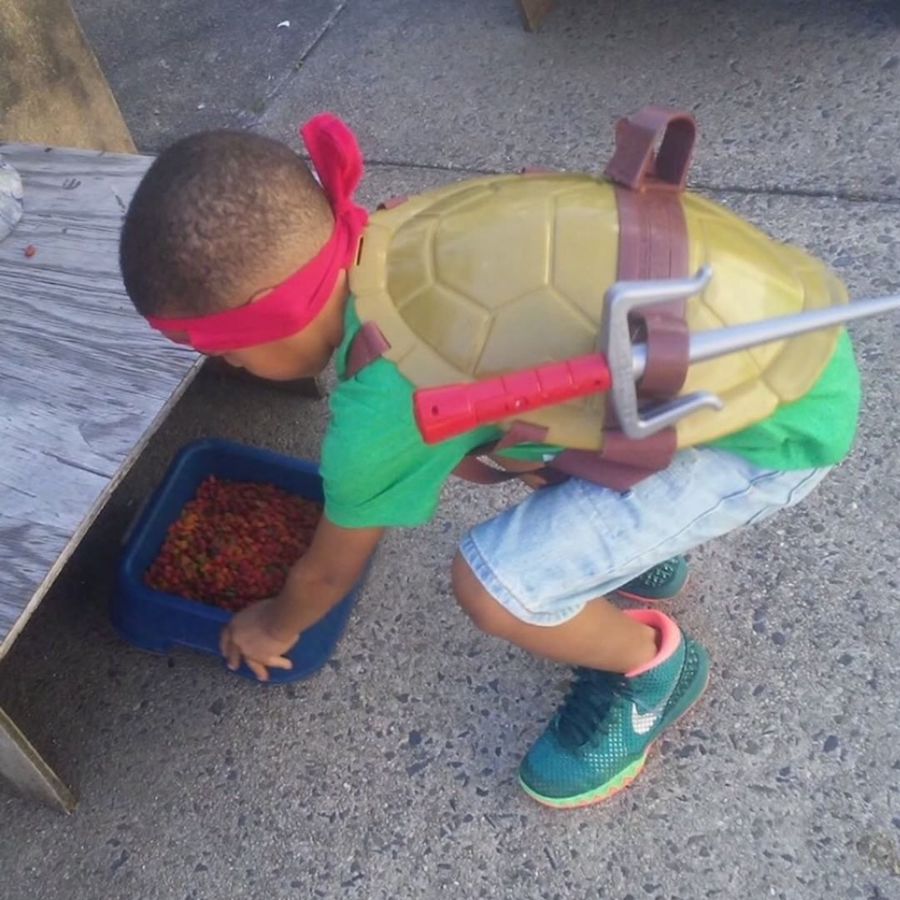 "We're not telling children to go out and find all the feral cats you can," Papiernik clarified to Metro. "The book says don't touch them, don't pick them up, they might get scared… but just because they're scared, doesn't mean they don't still deserve love and to be treated with respect."
Shon, meanwhile, joked that he hoped the book would inspire other kids to "become a crazy cat lady or cat daddy like us." So, don't be surprised if one day, you walk down the street to find a gang of miniature superheroes cuddling kittens, and die of cuteness overload. You've been warned.