Photoshop is an essential tool to transform bad photos to good, normal photos to great and good photos to extraordinary ones. With a copy of a photoshop software, you are able to grow Kim Kardashian butt in a few clicks without having to spend a dime in plastic surgery. The trend has grown so much that there are businesses running and making lots of money just by Photoshoping peoples photos on request. Social websites are flocking with people trying to enhance their images, the background of their photos or simply fly to places without having to board a plane. Therefore, in these request, being specific and straight is key. But because these photos are posted online where it's easy for others to see, some people have taken on the art of making jokes out of Photoshop requests to create hilarious photoshoped images that make the owners curse for the rest of their day. This is known simply as trolling. A warning is simply to ensure before you post your photo online to be photoshoped, ensure it is not a personal photo you wouldn't want the world to see. Some Photoshop trolls that carried the day are below.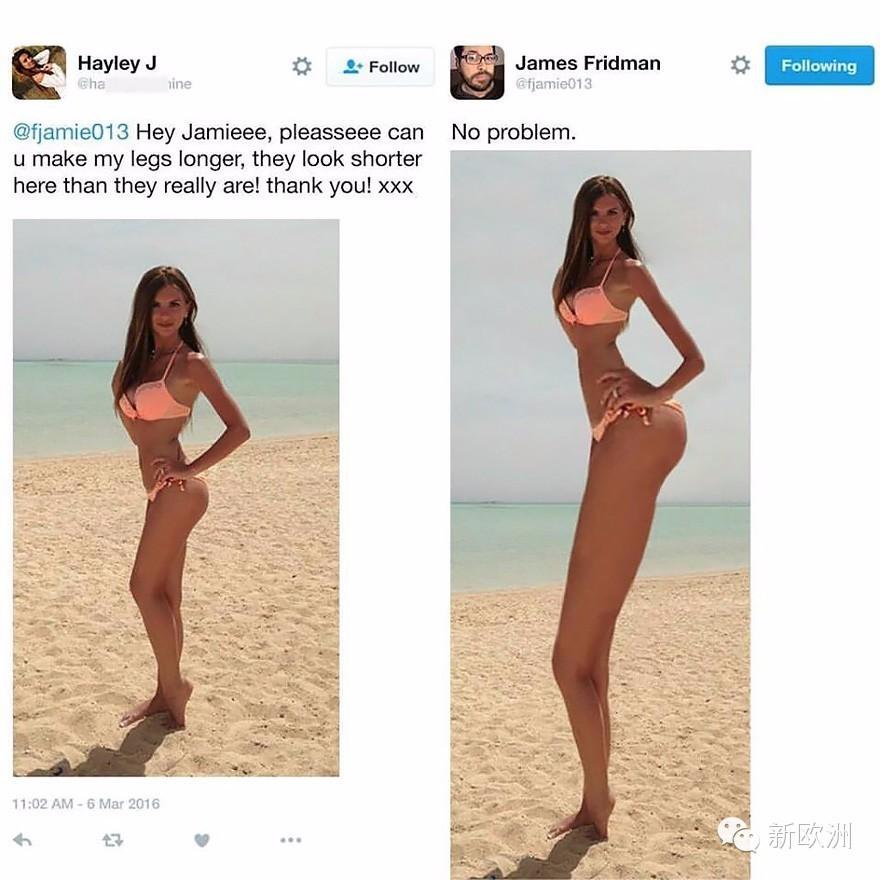 This lady asked for her legs to be made longer and she got her request served to her fresh and hot. A reminder to be specific.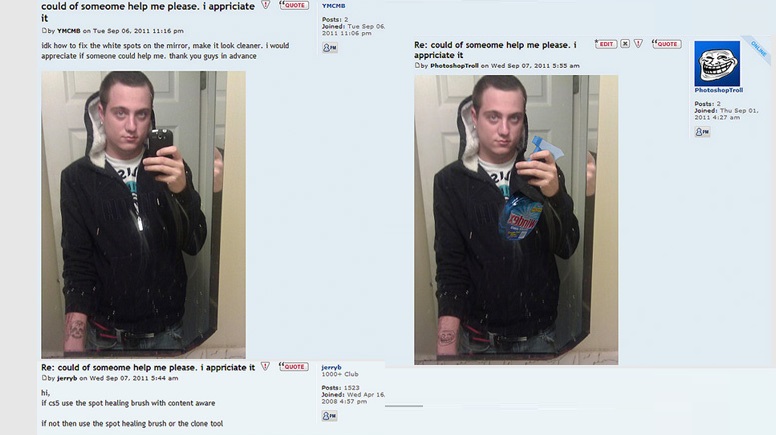 When you do not take care of the cleanliness of your room, do not turn to Photoshop to do it for you like this guy. An effort to ask for Photoshop to be used in removing the stains and spots on his mirror landed him this; a detergent in hand to do the work himself.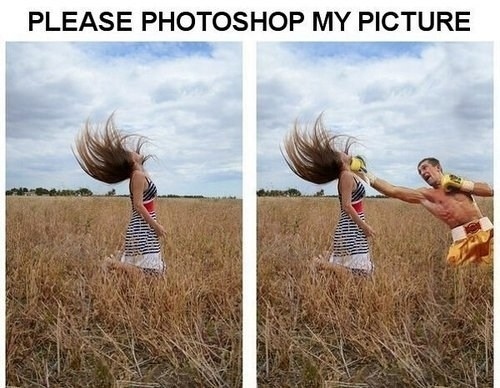 A reminder that relying on the imagination of the Photoshop expert will only land you a punch in the face.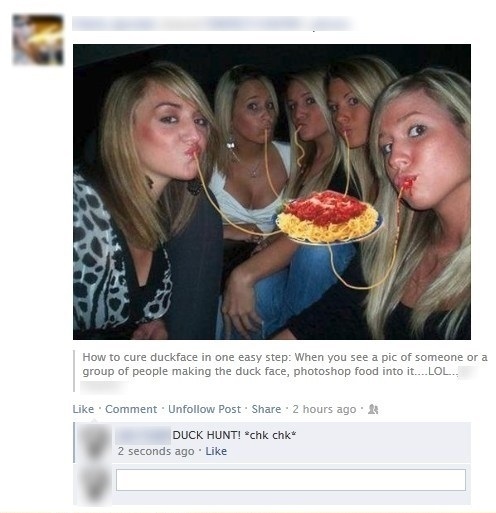 This photoshop expert decided the best way to deal with duck faces is to place a plate of food in the middle. And what is better to suck in than spaghetti? lol.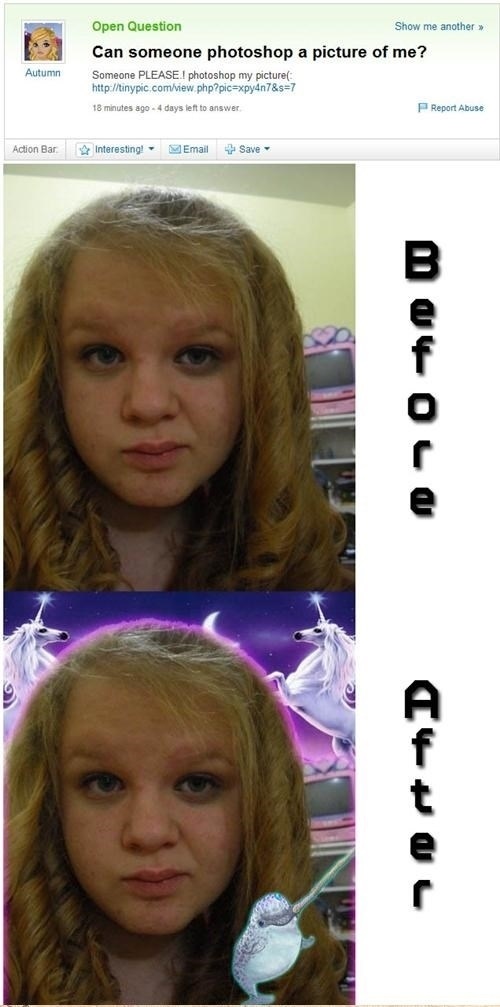 Another one who asked the world to Photoshop her picture and the world did exactly what she asked for; sent her to dimension X.


Social media made fun of this man who innocently asked for the sun to be placed between his fingers in Photoshop style. The replies sent back to him are hilarious and crazy.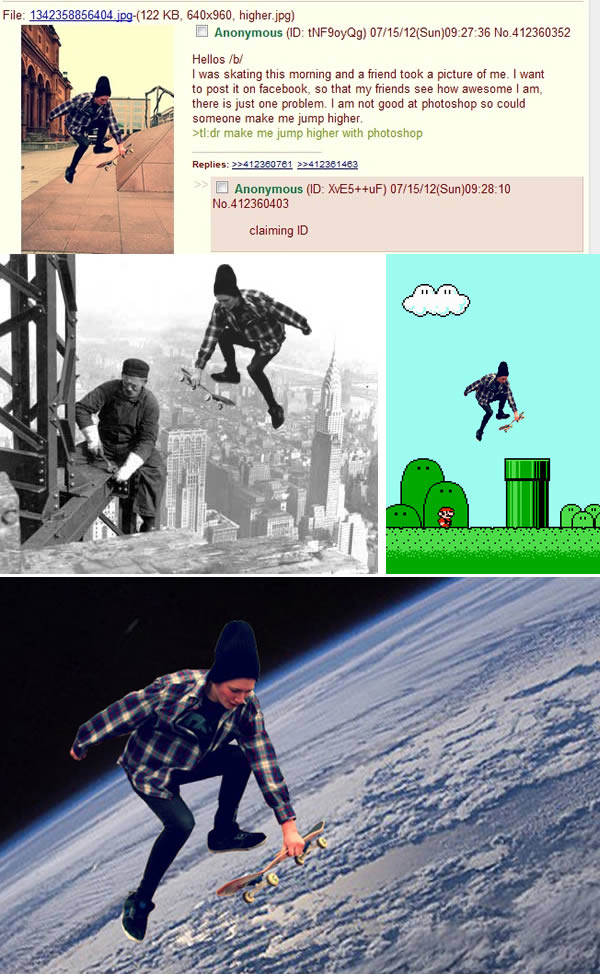 This skateboarder asked to be elevated higher so he would look like he jumped so high. He was given the best jump anyone has ever done; jumping right to the moon.


This lady wanted her photo to be altered and it was, big time. It actually looked pretty well before all the alterations began.


Perhaps the perfect face doesn't exist at all according to this Photoshop troll. The high cheek bones the lady wanted make her look like she has facial deformities.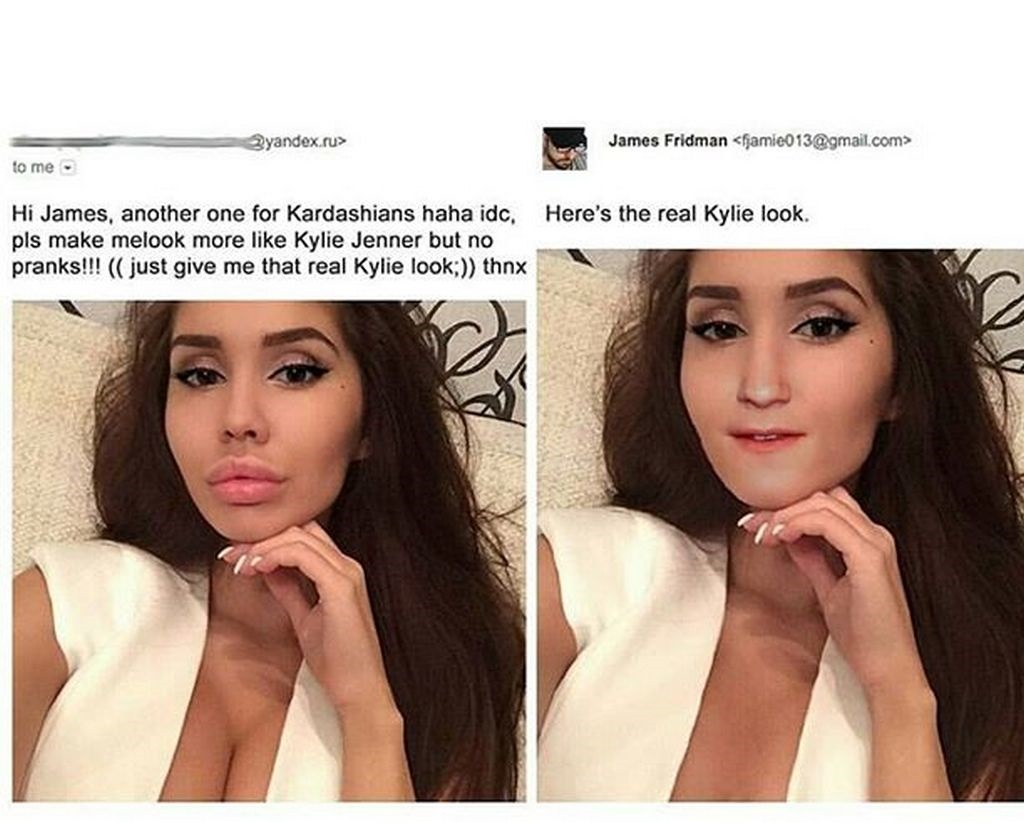 So much for a Kylie Jenner look. She did not see that one coming.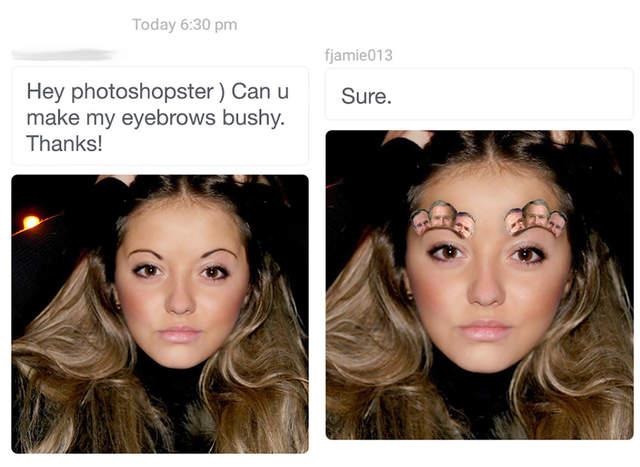 Again, being specific is key when asking for Photoshop. Her request for bushy eyebrows gave was more than she expected.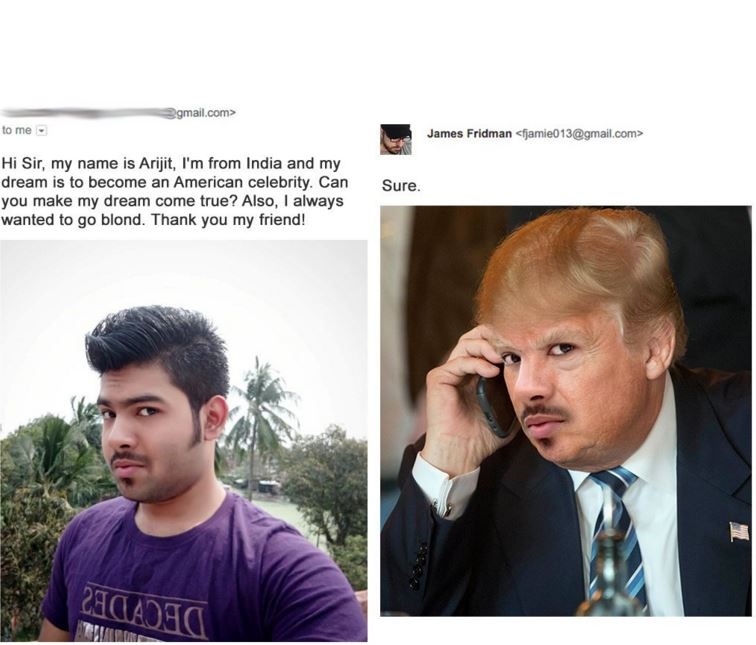 This is what happens when you don't know what you want to be in future except be someone else. Who is this celebrity?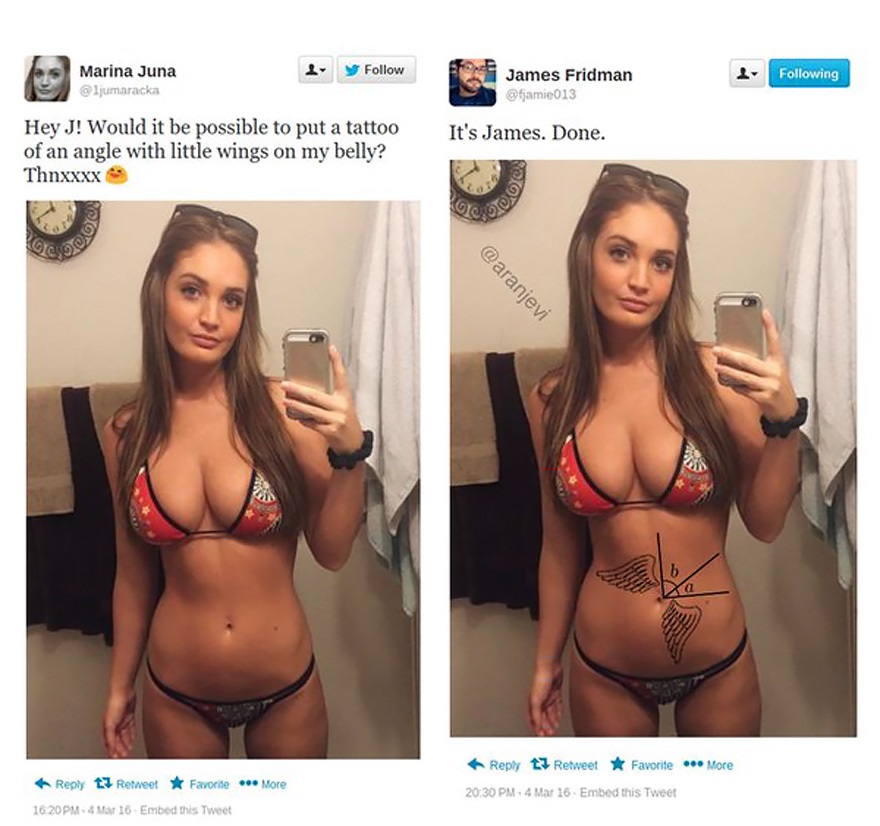 That's a tattoo with an angle. The best I have seen so far. She must have gone back to the dictionary to look for the meaning of angle.