Has it really been 38 years since the first Original Star Wars film wowed the mass audience when it was released in cinemas back in 1977? It was quite surprising for George Lucas and the makers of Star Wars to get such great number of fans, who eventually turned followers when the first movie aired in public. It didn't take long for Star Wars to gain massive popularity around the world as its franchise kept growing big. Now, with Episode VII already released recently, there's definitely no doubt loyal fans are thrilled to see their beloved original characters make their come back on screen. Thus, the perfect time to see how these actors have changed over the years.
Here are 20 Original Star Wars Cast – Through Out The Years:
1. Lando Calrissian – Billy Dee Williams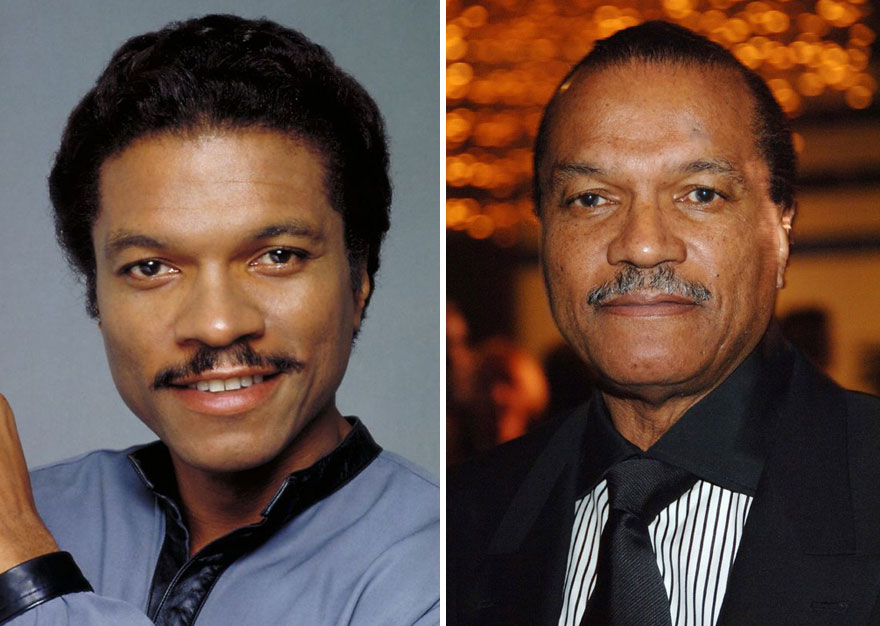 Billy Dee Williams played the role of Lando Calrissian, a character in the first movie, who served Darth Vader for a while and then redeemed himself by rescuing the main cast on more than one occasion. Now he is 78 years old and still acting; just this year he starred in two roles, and has even been reprising his old role as Calrissian on the animated Star Wars T.V. show, "Star Wars Rebels," as well as a comedic star wars animation series "Star Wars Detours".
2. C3PO – Anthony Daniels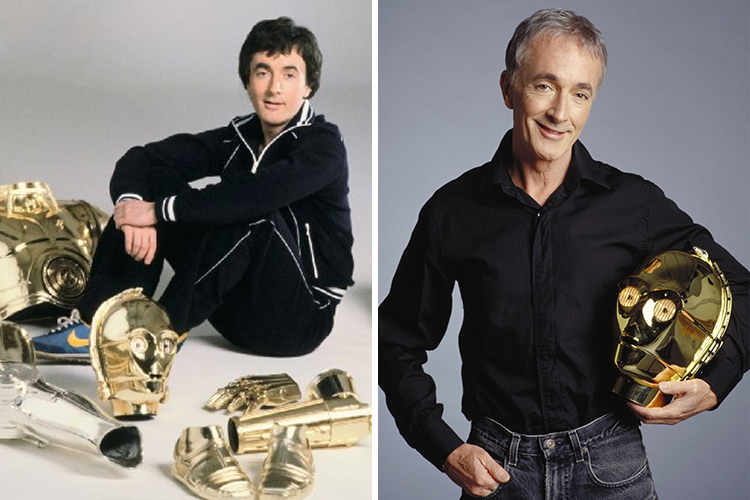 Anthony Daniels landed as the cast of the annoyingly smart and tangable character C3PO. For 38 years Anthony has been the voice of C3PO in just about every Star Wars movie, Video Game, and T.V.
3. Darth Vader – David Prowse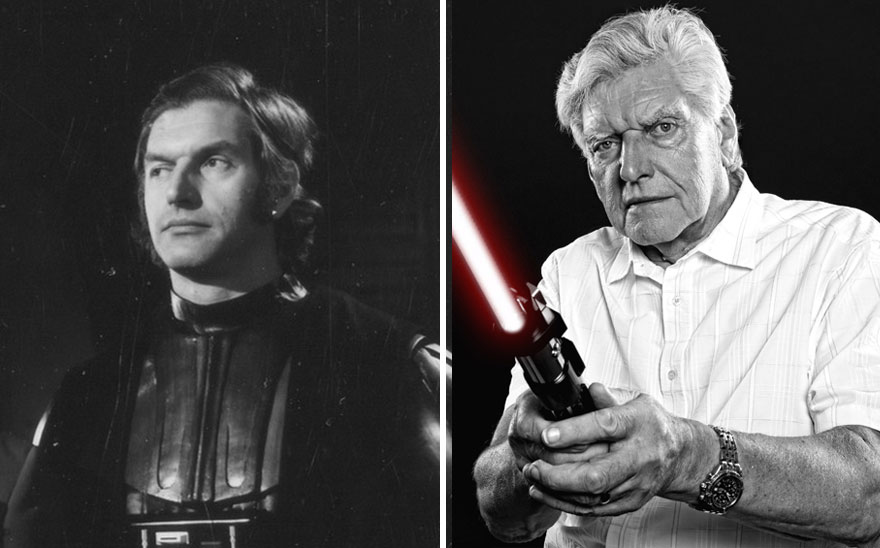 When Prowse, was told that they wanted him to hide his face and not speak his own lines on the movie, it was terribly confusing to him. Since no one recognized him for his roles in the movie it was difficult for him to get parts and movie roles after Star Wars. Now David is 80 years old and has been away from Star Wars for 18 years; When asked, he quoted on one interview that "he is too old to be anyone's father".
4. Darth Vader (Voice) – James Earl Jones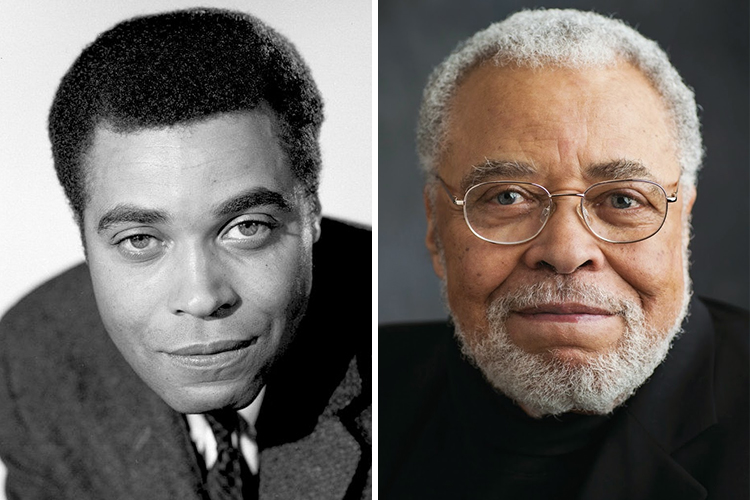 James is widely known in the industry to have the most iconic evil voices in hollywood of all time. Jones has been involved with everything from "The Lion King" to "Conan the Barbarian" and is one of the golden voices which still holds up after all these years.
5. Qui-Gon Jinn – Liam Neeson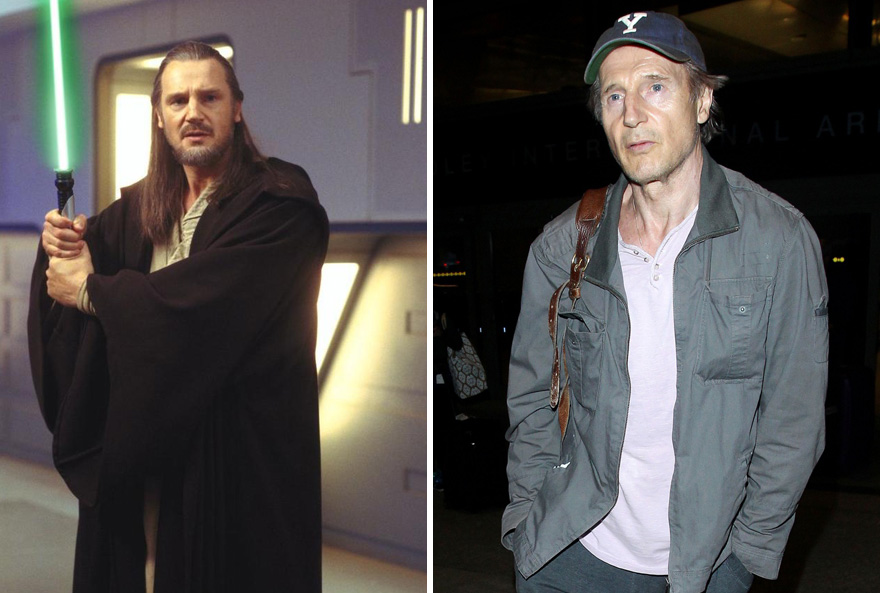 The famous Liam, played the role of Jedi Master Qui-Gon Jinn, a mentor to Obi-Wan Kenobi. He is an important character in the movie Star Wars Episode 1: The Phantom Menace in 1999, wherein he leads a mission to resolve a trade conflict with planet Naboo. He dies in the eries shortly after his duel with Darth Maul. Liam Neeson, is a well known famous actor for numerous box office hit films in his most memorable roles in: Taken, Schindler's List and a whole lot more including the Great Aslan's voice in the Narnia films. He has won multiple awards and is still at the top list for the most highest paid actors of all time.
6. Anakin Skywalker – Hayden Christensen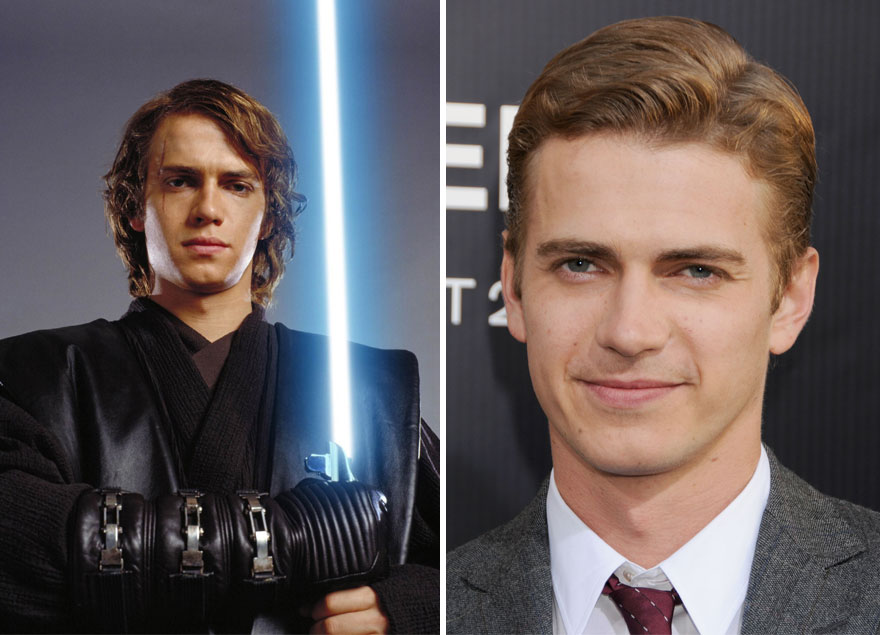 In the Star Wars prequels, the handsome pilot and Jedi knight turns to the dark side as the villainous Darth Vader. Apart from Star Wars, the actor has starred in films Jumper (2008), Awake (2007) and Shattered Glass (2003). He starred in the movie American Heist in 2014, and his upcoming projects include 90 Minutes in Heaven and Untot, and other B movies.
7. Yoda – Frank Oz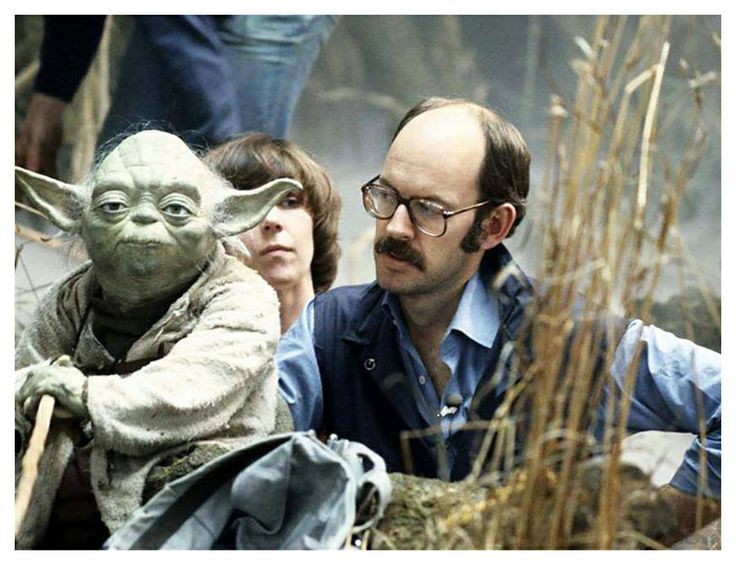 The character of Yoda is a powerful Jedi Master. He trains Luke Skywalker, who in the future would use his skills to defeat the Sith Lord. The actor-director is a legendary puppeteer who made such iconic Muppets characters as Miss Piggy and Fozzie the Bear. He's also behind the Cookie Monster and Ernie and Bert on Sesame Street. In 2007, he directed the movie Death at a Funeral.
8. Obi Wan Kanobi – Alec Guiness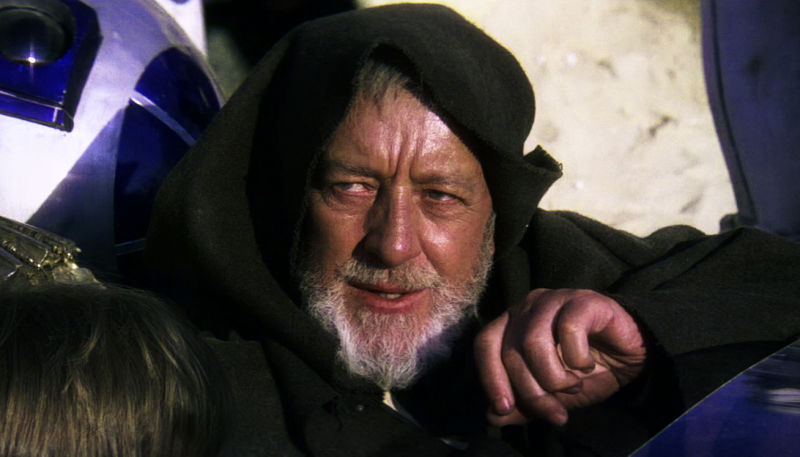 Sir Alec Guinness starred as Obi Wan Kenobi in the original trilogy of films, mentoring Anakin Skywalker and his son, Luke Skywalker. Sir Alec Guinness died at age 86 of liver cancer in August 2000 after a memorable, Oscar-winning career that included such classic films as Lawrence of Arabia, Bridge on the River Kwai and Dr. Zhivago. After Star Wars, he appeared in films such as A Passage to India and won two BAFTA Best Actor awards for TV roles.
9. Young Anakin Skywalker – Jake Lloyd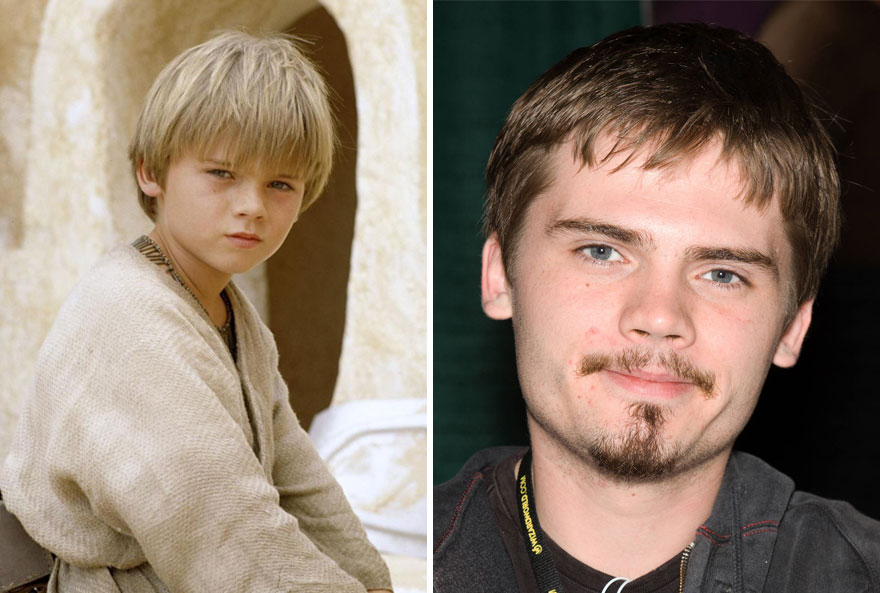 A Force-sensitive human, Anakin is brought from the desert planet of Tatooine to the Galactic Republic in the movie Star Wars Episode I: The Phantom Menace. He participates in the Battle of Naboo, helping to free Queen Amidala's planet from the armies of the Trade Federation. After shooting to fame with Star Wars Episode I: The Phantom Menace, Lloyd subsequently reprised his role in the video game versions of the series. He also starred in Madison, released in 2005.
10. Queen Amidala – Natalie Portman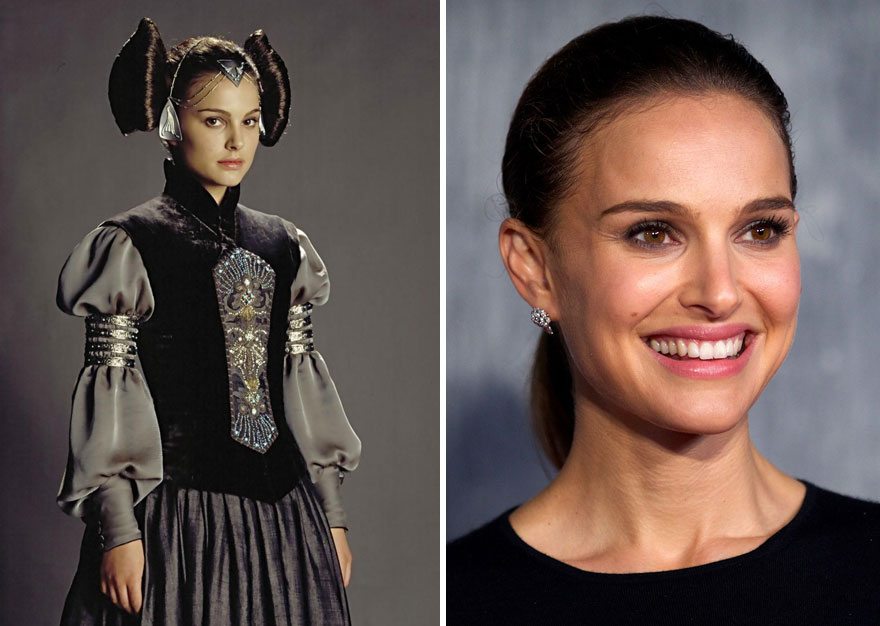 Not quite as one of the characters on the original first movie, but Natalie has been an icon and well remembered for her role as the beautiful Amidala. Currently, she is still acting and her career is at its peak if not, more. She won a crazy tons of awards and is still very famous in Hollywood today.
11. R2D2 – Kenny Baker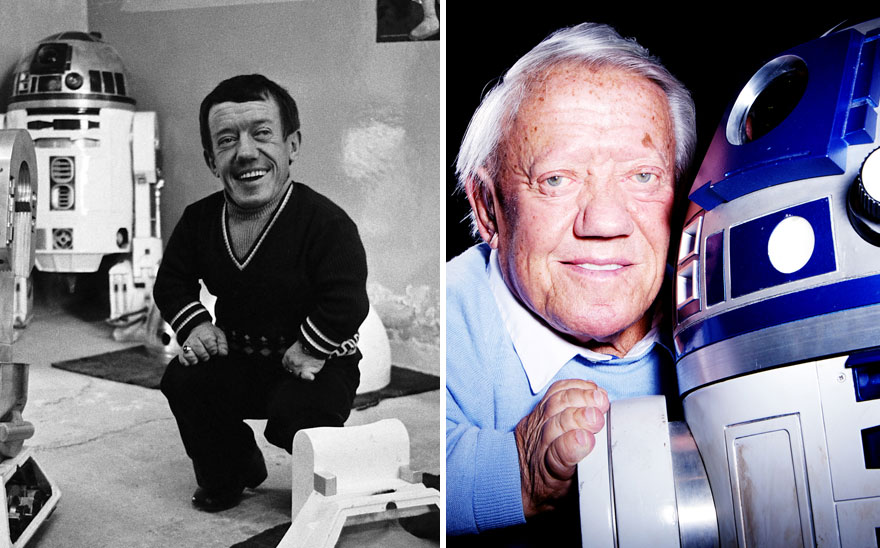 You probably did not know that it was Kenny Baker who played the first ever compact droid in the movie. After his role in Star Wars he was flooded with a lot of job, and casting offers. He returned as R2D2 during the premiere of Episode VII, and said that the least he could do was offer a "little help" to the franchise that gave him his start.
12. Chewbacca – Peter Mayhew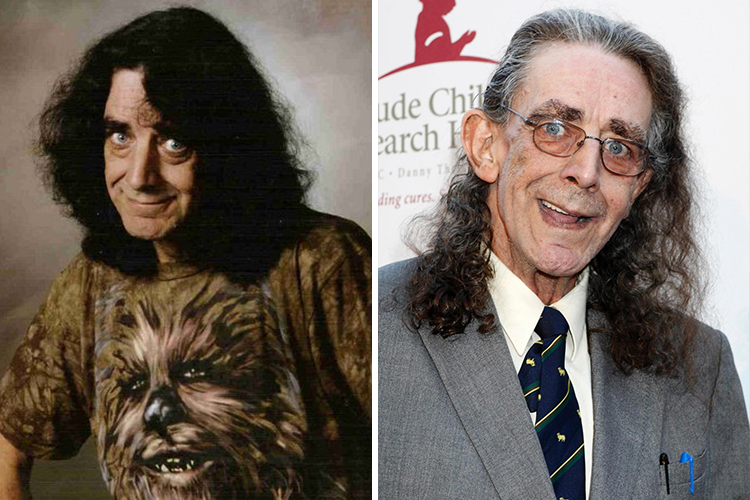 Chewbacca is one of the famous, lovable fan – favorite galactical creature in the saga, and what better way to have Peter Mayhew fulfill the character's first appearance on screen. Mayhew is currently 71 years old now, so he probably doesn't have the lungs do over the classic silly chewbacca gestures and the character's famous yelling voice like he used to, but it's still awesome to see the actor alive and kicking and making cameo appearances on recent Star Wars events.
13. Princess Leia – Carrie Fisher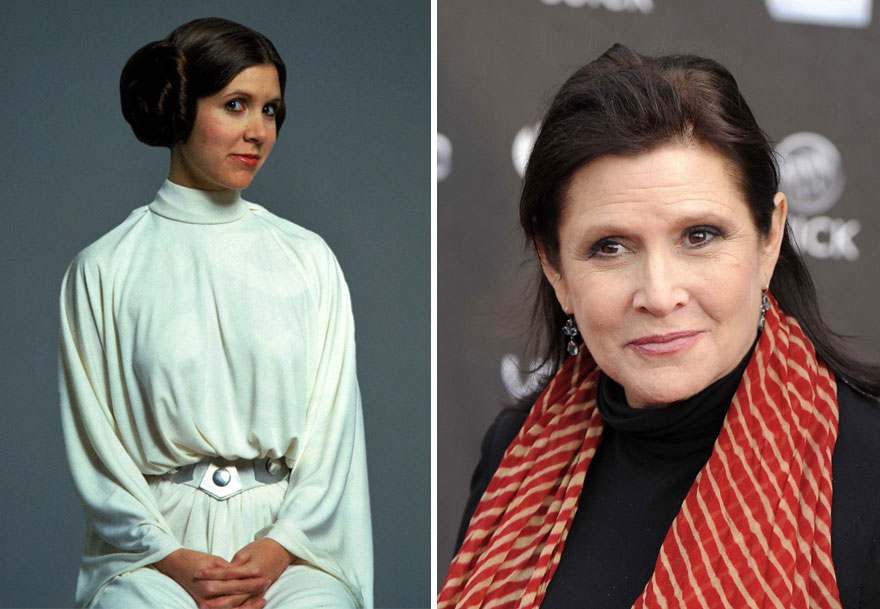 Carrie Fisher is every geeks kid's crush back in the 80's. After Star Wars she was one of the hottest leading actresses in hollywood and in an instant got several acting credits in rather large films. Most recently Carrie has starred in the TV series "Mia" as the titular character, and was back, when she reprised her famous space role in Episode VII.
14. Han Solo – Harrison Ford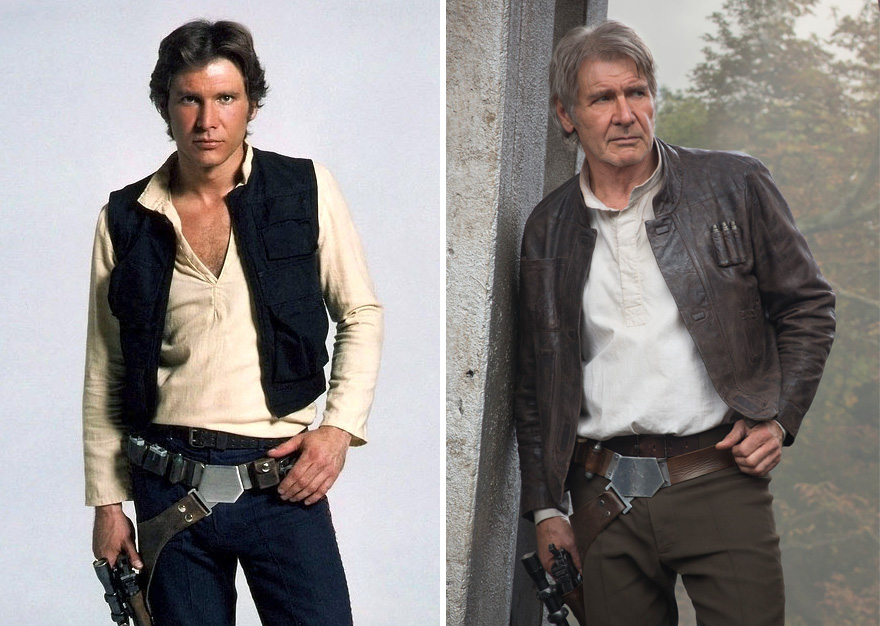 Han Solo is the real deal, nation wide outlaw, and Harrison Ford made it all happen.
Harrison Ford also played other extremely famous roles in hollywood as Indiana Jones and Rick Deckard. Did you know that Star Wars was Ford's first huge acting gig? After the movie hit mainstream, so as Ford's career. Now, he is currently 73 years old and like many others of the original Star Wars cast, Ford has returned in space as one of the most important roles of his life in Episode VII.
15. Young Obi Wan Kenobi – Ewan Mcgregor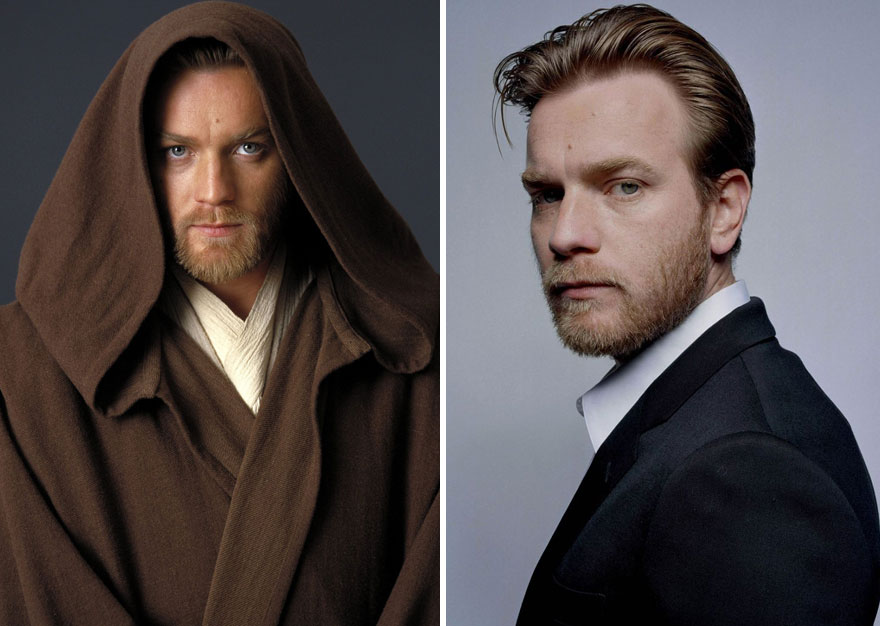 In the Star Wars prequel trilogy, actor Ewan McGregor played the role of the young Jedi Master Obi Wan Kenobi. He is the master and friend of Luke's father, Anakin, who goes on to become Darth Vader. The actor most recently earned accolades for his role as Jesus in Last Days in the Desert (2015). His other movies include Amelia (2009), Moulin Rouge! (2001) and Black Hawk Down (2001). His upcoming projects are Our Kind of Traitor, American Pastoral and Beauty and the Beast.
16. Luke Skywalker – Mark Hamill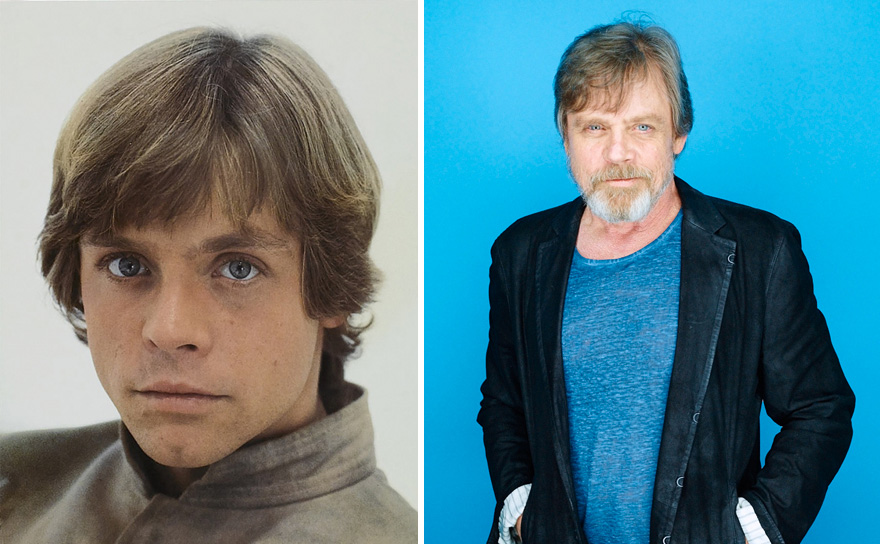 Hamill has built up 275 acting credits in his career after the first Star Wars movie, and at only 64 years old he still has a long way to go before retirement. He also played The Joker in the Batman series, which would become the most well received performance before Heath Ledger came in to the scene. He has re appeared on the lastest Episode VII, and fans went crazy.
17. Palpatine – Ian Mcdiarmid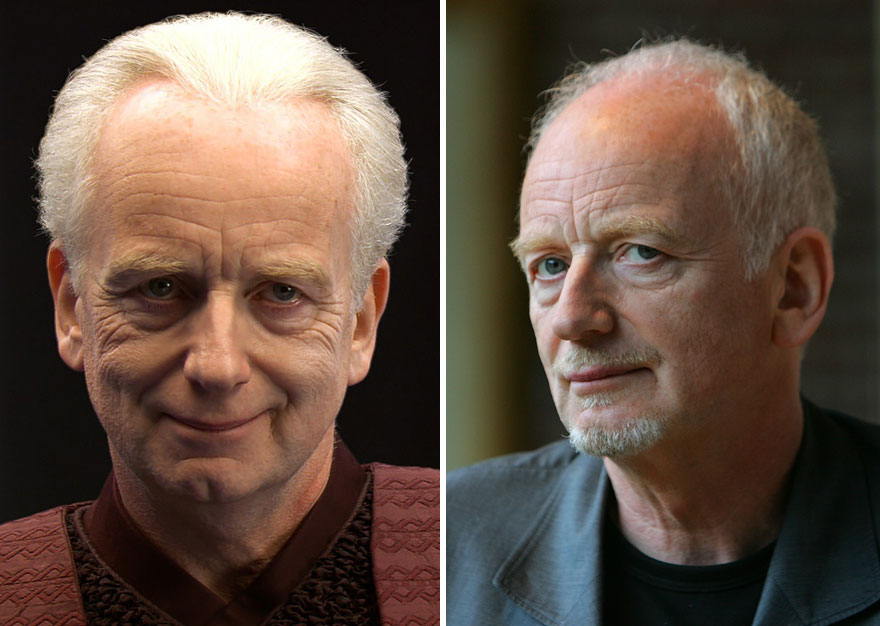 Ian McDiarmid is an Olivier and Tony award-winning Scottish character actor and director. Palatine, is his most famous role. Looks like Ian, never aged at all. On the contrary, he is from the dark side after all, so we take it that he knows the secret of immortality.
18. Mace Windu – Samuel Jackson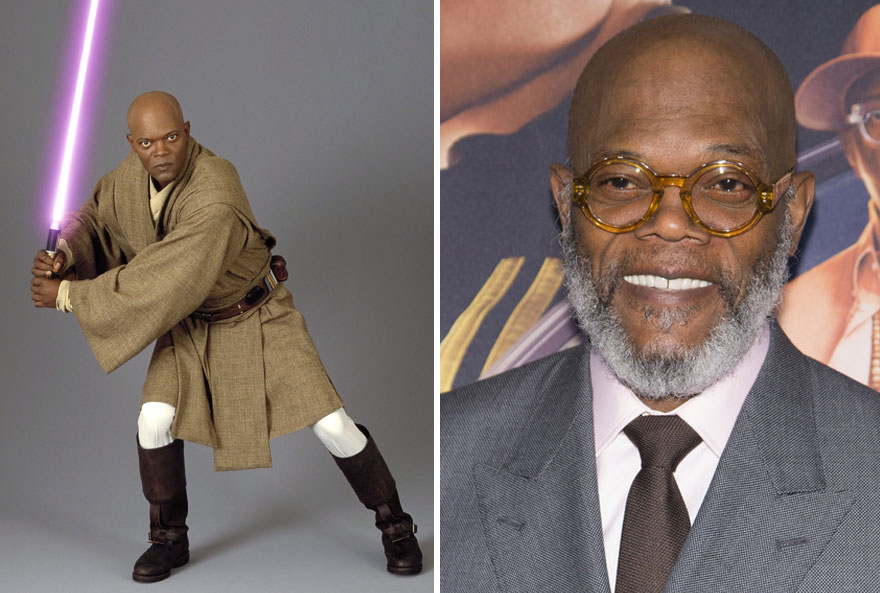 Mace is another Jedi Master in the movie, played by one of the most famous actors of all time Samuel Jackson. Samuel Jackson is an award winning actor in Hollywood known for his amazing talent in portraying any kind of role there is. You name it! He's also on the top list of Hollywood's highest paid actors of all time.
19. Darth maul – Ray Park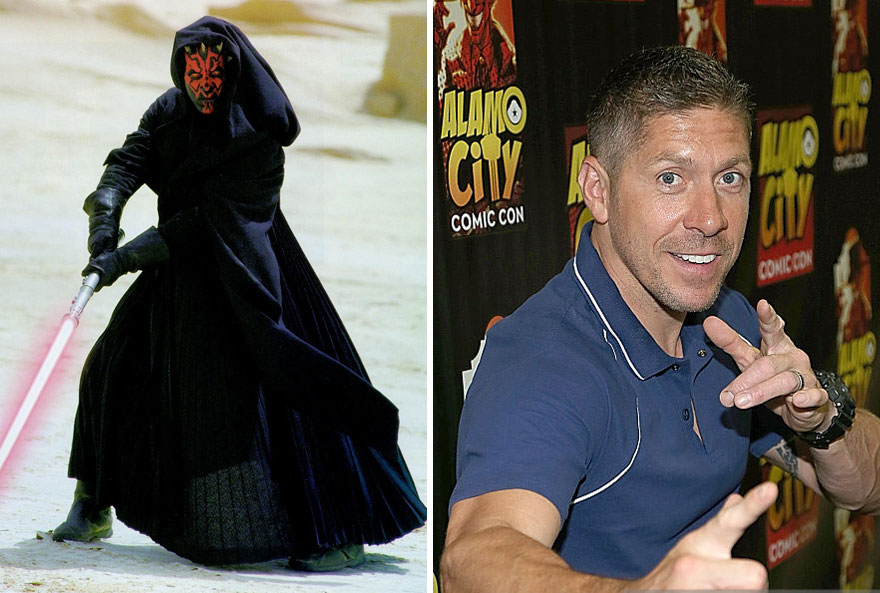 Did you know that Ray Park is a martial artist? Although he was most famous for his role as the Darth Maul, he has also been in some mainstream movie projects in Hollywood such as GI Joe and Xmen.
20. Wedge Antilles – Denis Lawson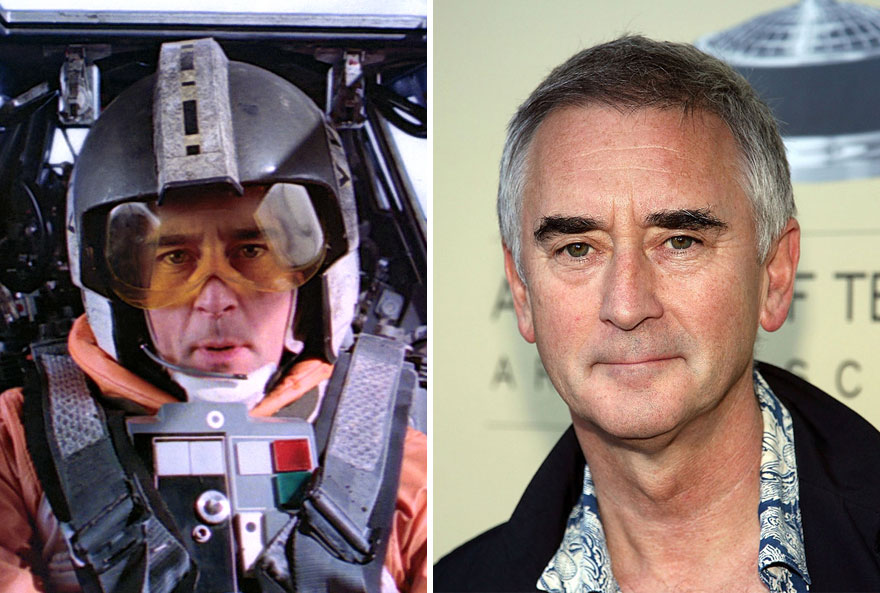 Probably everyone's favorite pilot. Coincidentally, he is the maternal uncle of Ewan McGregor, who portrayed Obi Wan Kenobi in the prequel trilogy. Lawson did a few film projects after star wars and also has starred and return on the latest Star Wars movie, The Force Awakens.