Addicted to TV series? Netflix is the best way to fill up your needs. While sitting comfortably on your bed or couch, munching popcorn or pizza alone, with friends or love ones; Netflix will take you to the world of infinite possibilities. Truly, it is a creation from heaven with full library of awesome series and guaranteed entertainment. A variety of genres like drama, action, comedy, documentaries and animation; weekends will never be the same without Netflix. Marathon is on with you in control;no commercial breaks andwill surelyfill up your dull days and boring life.
So, here is the list of 21 Amazing Netflix Seriesthatwill make you want to just sit at home:
1. HOUSE OF CARDS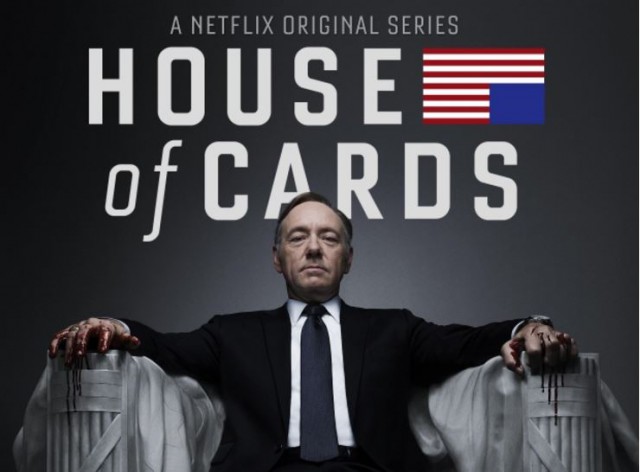 This Netflix political drama series is based on the novel of Michael Hobbs about a power hungry Democratic congressman who allied with his wife Claire; displaying ruthless pragmatism and vengeance to those who had wronged him. Watch House Majority Whip Frank Underwood and his wife, as they climb his career in heights with their cunning, manipulative and vicious ways.
2. ORANGE IS THE NEW BLACK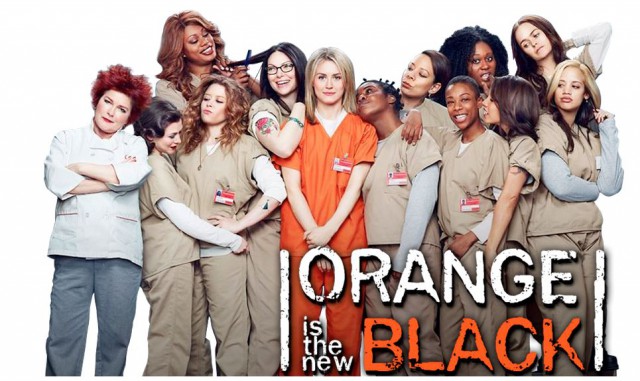 Orange is the New Black is a comedy-drama which became the most watched original Netflix series. It is based on Piper Kermen's memoir about a young woman, Piper Chapman who was convicted of 15 months imprisonment from her drug smuggling history 10 years back. The story revolves around the life of female prisoners in the minimum security and the prison culture. Funny, witty and crazy, it is not surprising that you will get hooked up and will definitely look forward to the next episodes to come.
3. SENSE8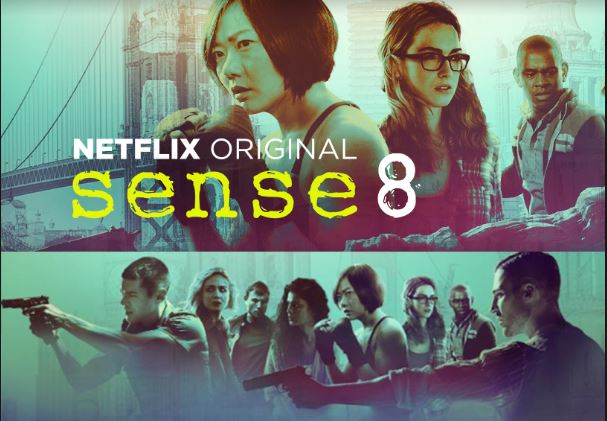 Mind blowing series about 8 ultimately different people in different parts of the world that were link mentally and emotional that started after having a same dream of a murder. As they take the journey of knowing this anomally, each starting to meet each other with the help of a mysterious guy, Jonas. Little did they know, the 8 senates are being hunted my a secret group that see they as threat to humanity. With full of awesomeness, this series is a must watch that should be on your weekend list.
4. STRANGER THINGS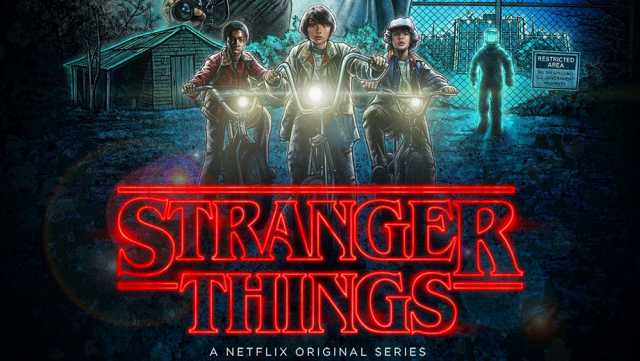 This 80's set up supernatural horror series is another Netflix Original that continuously give all viewers something to talk about. Winona Ryder led series which started after the disappearance of her son Will on November 1983 in a small town of Indiana. Takes you back to Reagan-era popculture, Stranger Things introduce you to telekinetic powers, dark shadow conspiracies and beating monsters while almost everyone in the small town looks for the missing boy. Season 2 just came out, add this in your list to see more strange things get stranger!
5. BLOODLINE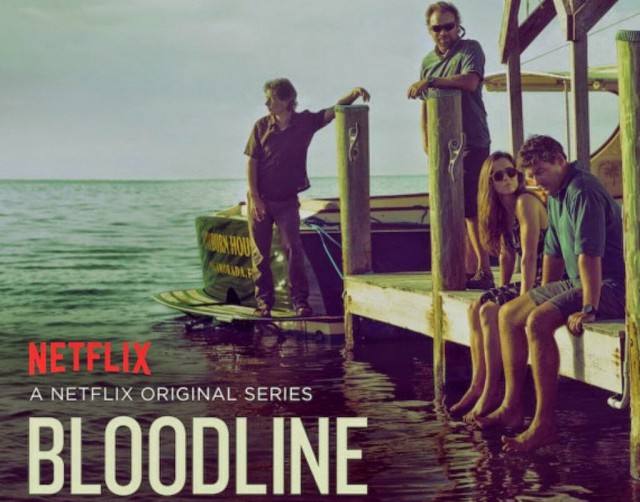 They say all families has skeletons in their closets. This thriller-drama series is a story about well off adult siblings uncovering dark family secrets when the black sheep brother came back on the 45th anniversary of their parents. The questionable reputation of the family history starts to get answered as episodes continuously being aired in Neflix.
6. MARVEL'S DAREDEVIL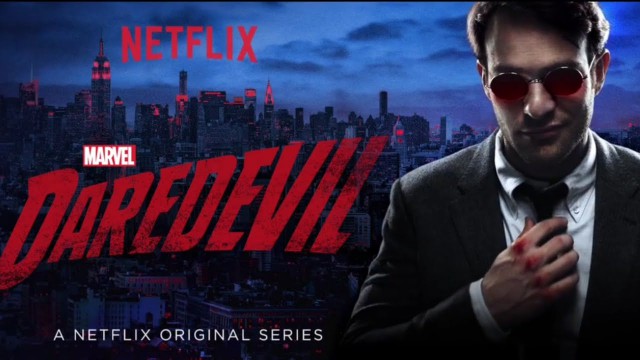 If you are Marvel Fan, better add this Netflix Original: Marvel's Daredevil in your list of series marathon. This series is about the journey of lawyer, Matt Murdock, when he got blinded from a freak accident and develops extraordinary skills. One of Marvel's big character, watch Daredevil fight against injustice and crime in the streets of New York City's Hell's Kitchen neighborhood.
7. MARVEL'S JESSICA JONES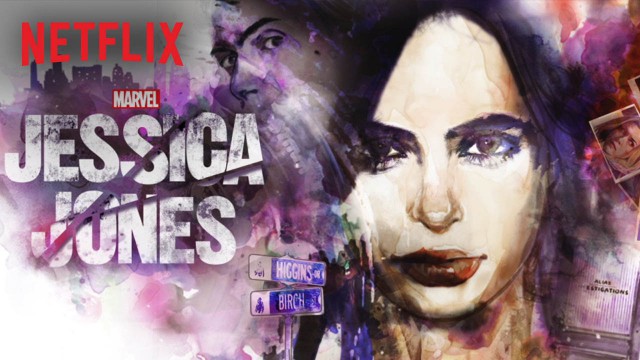 Marvel's Jessica Jones is another must see action packed series in Netflix. This Marvel character who has very dark and traumatic past, has shortly gave up her career as a superhero and decided to become a private investigator in Hell's Kitchen, New York hunting a notorious Kill Grave. Follow Jessica Jones and her quest to combat evil and save Hell's Kitchen as she become an unlikely superhero again.
8. UNBREAKABLE KIMMY SCHIDT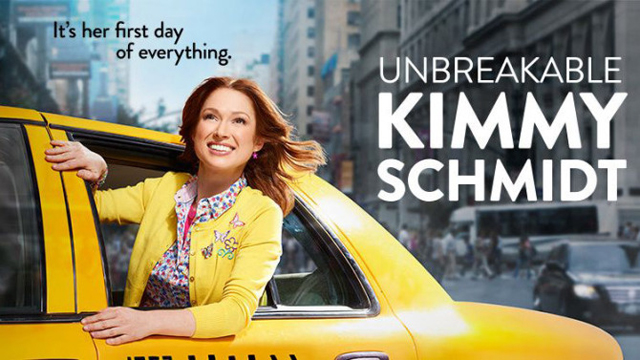 After being locked up underground for 15 years by a dooms day cult, Kimmy Schmidt will try to adapt to the normal life of New York City. With the help of flamboyant gay roommate Titus and land-lady Lilian, Kimmy will make the best of her new life. Brighten up your day with this sitcom and don't forget to add this in you Netflix list.
9. GRACE AND FRANKIE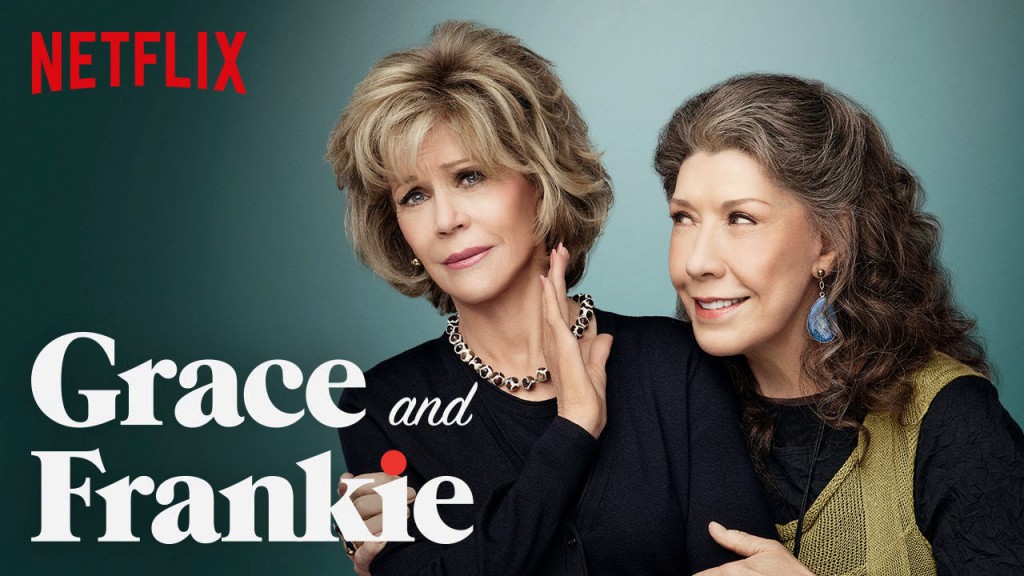 What will you do if you found out that your husband and his best friend are romantically involved to each other? Yes, like in love and in a relationship status??? This is the story of Grace and Frankie and their struggle to live a normal after their husbands confessed that they're inlove and not just business partners. Unlikely to be friends, both women tried to cope up with the situations by being forced to support each other.
10. MASTER OF NONE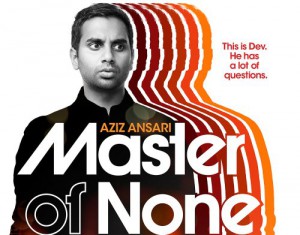 If you already love Aziz Ansari in Parks and Recreation, you will definitely love him more in this Netflix comedy series Master of None. This series revolves around the life of New York actor Dev and his very normal dilemma of making choices in life. From as simple as deciding what kind of pasta to choose to bigger life's choices, see Dev and his odd friends in this somewhat-coming-of-age, immigrant-life comic sitcom and their seemingly normal struggles in life and be ready to relate and laugh out loud.
11. LOVE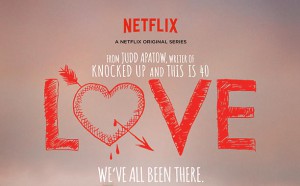 Anyone who enjoys Rom-Com will definite get addicted to this Netflix original series Love. It's refreshing and relatable, and ofcourse, incredibly hilarious. It's a story of young couple and their dating perspective. Each episodes shows moments of awkwardness and raw humor between the main characters and their odd friends. Get hooked up with the love story of Mickey and Gus as they continue their romance and journey to a stronger relationship.
12. FLAKED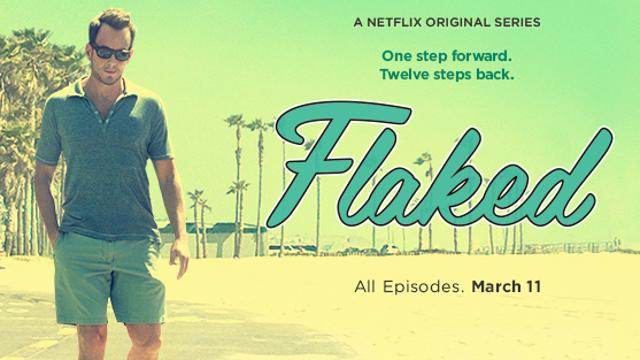 Talk about man-boy, immature middle age men who needs help in stepping up ahead in his own lies. Flaked is yet another Netflix comedy series thatis twisted and crazy. Be ready for a lot of womanizing, shocking revelations and loads of cockiness that will hook you up to watch all episodes.
13. BO JACK HORSEMAN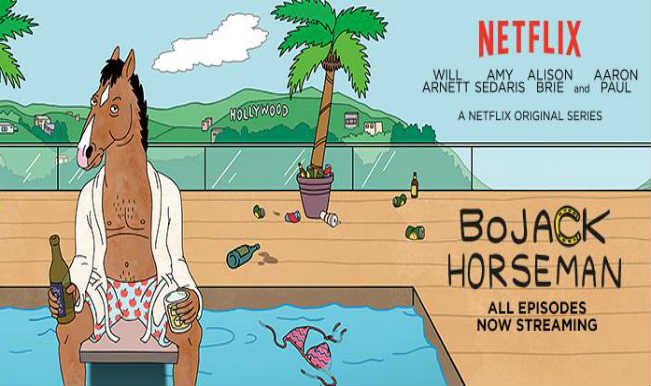 If you love watching cartoons with blunt humor, BoJack Horseman will a good addition to your favorites. It is about 90's anthropomorphic Super Star who wants to come back to limelight after being washed up for couple of years. What's interesting about the show? Well, it mostly show depressing truth about post-fame life of celebrities and their self destructive ways to redeem their fame in film industry. Also, how could a talking horse wearing colorful sweaters be not interesting?
14. ARRESTED DEVELOPMENT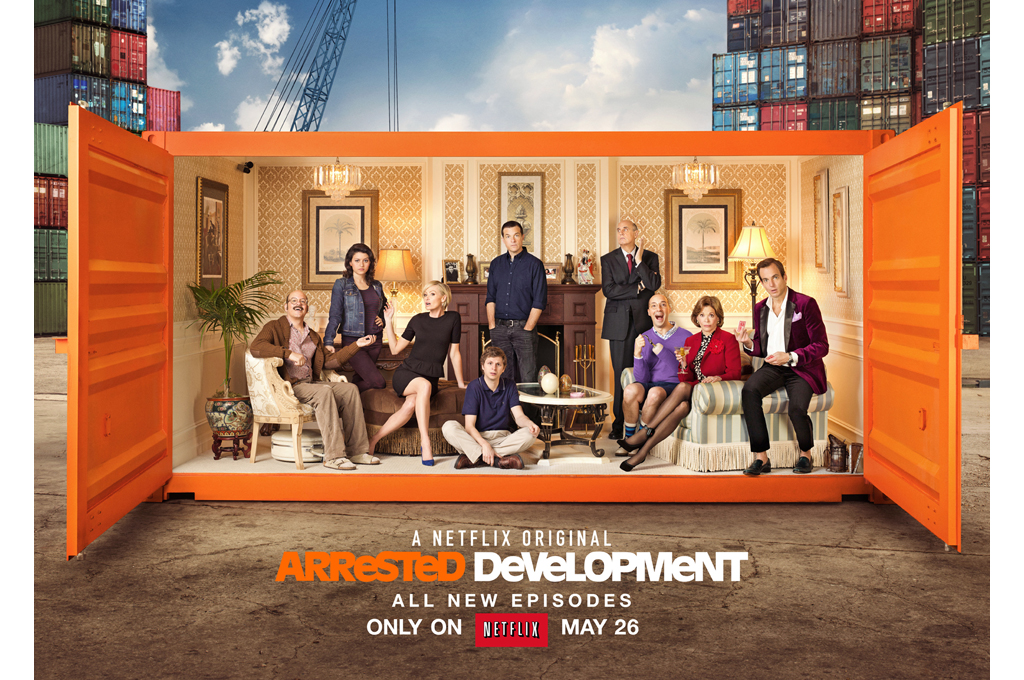 Hilarious series about a very dysfunctional well-off Bluth family who got bankrupt after the patriarch was arrested and was put to jail. The show centers to the struggle of Michael Bluth, the most decent member of the family who tries to do the right thing while all of the members of the family continue their materialistic, selfish and manipulative manners. Follow this crazy family and their wackiest moments in this remake sitcom and be ready to laugh out loud.
15. NARCOS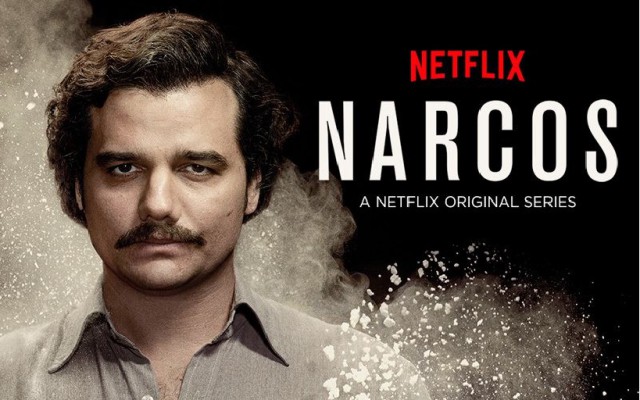 Drugs, money and violence…this Netflix series is an adaptation of the notorious drug cartels and how law enforcement tries to put it to stop. The series centers to the Colombian Drug kingin, Pablo Escobar and his ruthless crimes and how DEA tracked and tried to capture the drug lord. It will take you back to the 80's drug war history during which cocaine was widespread and how the drugs destroys families and friendships.
16. HEMLOCK GROVE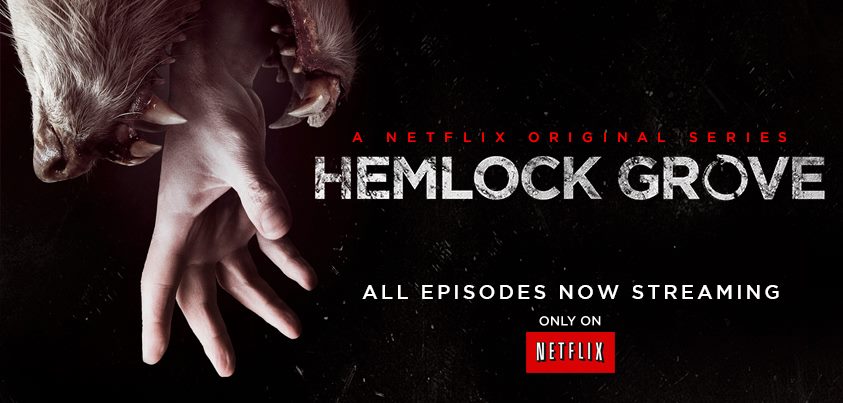 A definitely must-see series that should be added in your weekend marathon. The series revolves around the strange happening in a small Pennsylvania, called Hemlock Grove. It all started when a teenage girl was found brutally murdered in the shadow of the well known Steel Mill. As mystery of the girl's death remains unsolved, main characters Roman and Peter decided to find the culprit. Little by little they discovers the Dark history of Hemlock Grove and learn unspeakable truths about themselves. Get ready for nerve wracking episodes, a lot of gore, shocking twist and monstrous creatures as you follow each episodes of Hemlock Grove.
17. THE RANCH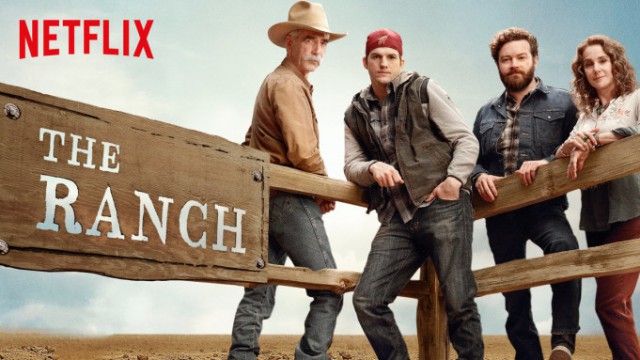 Ashton Kutcher isn't just a hottie, he is also one of the main characters of Netflix sitcom, The Ranch. The show is about the hilarious Bennett family who owns a cattle farm in Colorado. After a short career in semi-pro football, Colt returns home and helps his brother Jimmy and their Father to run their family ranch. All episodes are full of pure Americaness with the messy serious conversation, drop dead punchlines, explicit jokes and very, very strong Southern accent.
18. MARCO POLO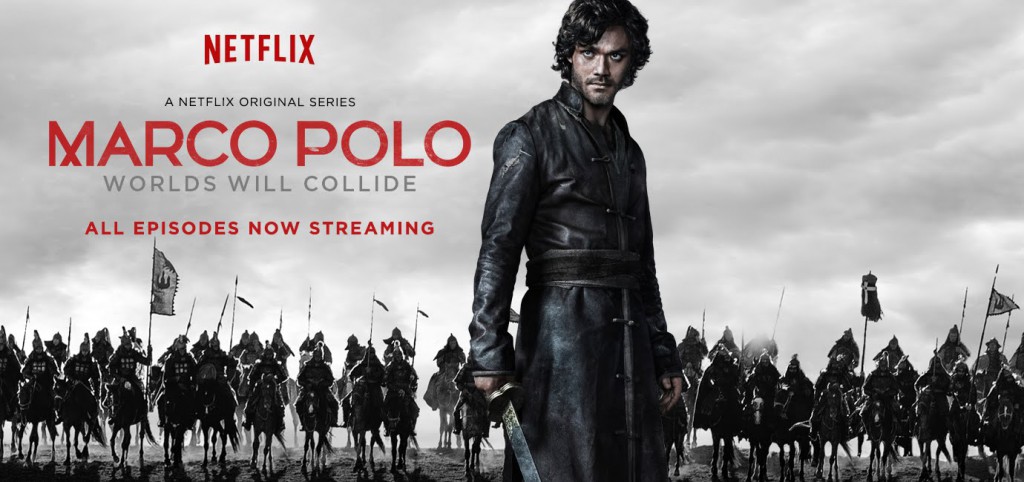 Marco Polo is considered as a favorite pick among the original Netflix series. Based on Marco Polo's early years in Kublai Khan's court and in a 13th century set up, the series offers a lot of surprises to its viewers. Cinematography is excellent, costumes and sets are simply amazing and will definitely open up your imagination, action packed with sizzling hot scenes from equally hot characters; this series should be added in your Netflix queue immediately!
19. F IS FOR FAMILY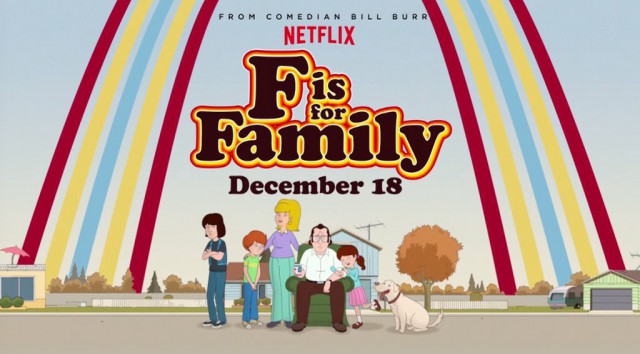 To those who grew up in early 70's, this series fits perfectly for you. Based on the childhood experiences of Bill Burr, this crude and blunt animation offers brutal honesty of what its like to grow up in the 70's. A total throwback, anyone who has dark, unapologetic and politically incorrect world views will for sure appreciate this animated sitcom!
20. MAKING A MURDERER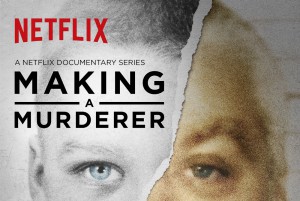 Based on the story of Steven Avery, a man from Manitowoc County, Wisconsin, who was wrongfully convicted with murder and sexual assault that he served for 18 years and was fully exonerated in 2003. After few years, he again got arrested for the murder of a local photographer and was again convicted in 2007. Watch how this controversial real life thriller unfolds the truth and let it take you inside high-stake criminal case where reputation is indeed questionable.
21. MARVEL'S LUKE CAGE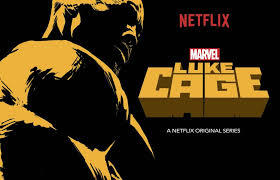 Premiers on September 30, Luke Cage is already highly anticipated and Netflix Marvel fans will surely be awed on this new superhero series. Luke Cagewas an ex convict with extraordinary skills, superhuman strength and unbreakable skin. He first appeared in another Netflix series, Jessica Jones; where he turned out to be her love interest, inevitably broke up and parted ways. He, then,decided to rebuild his life in Harlem while he fight crime with his superhero abilities and pure awesomeness!