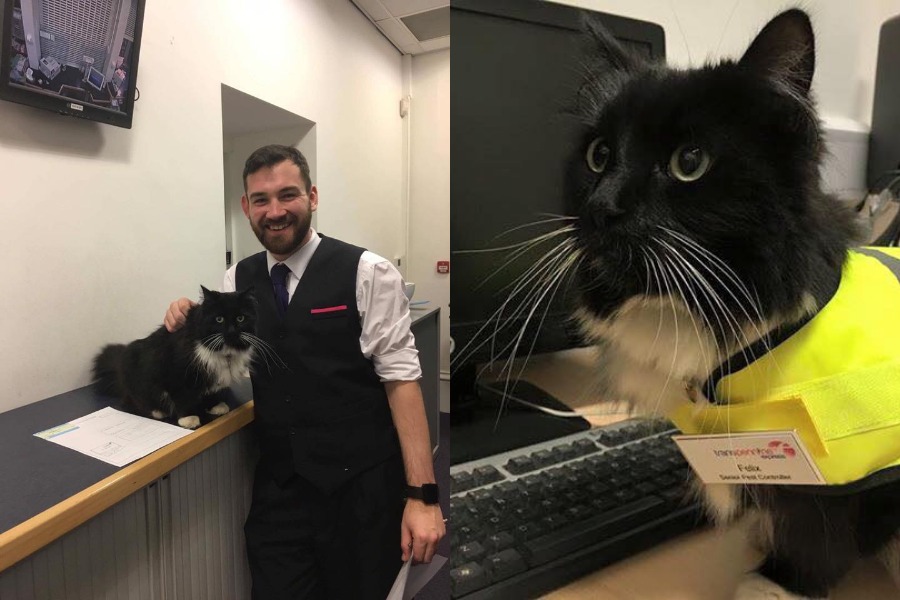 When Felix the cat first touched down at her new home, there was no way she could have known what life had in store for her. And equally, even her new owners couldn't have predicted that she'd soon become one of the most popular cats around. In fact, this station cat's story is so unbelievable, she's even had a book written about her. You just couldn't make it up.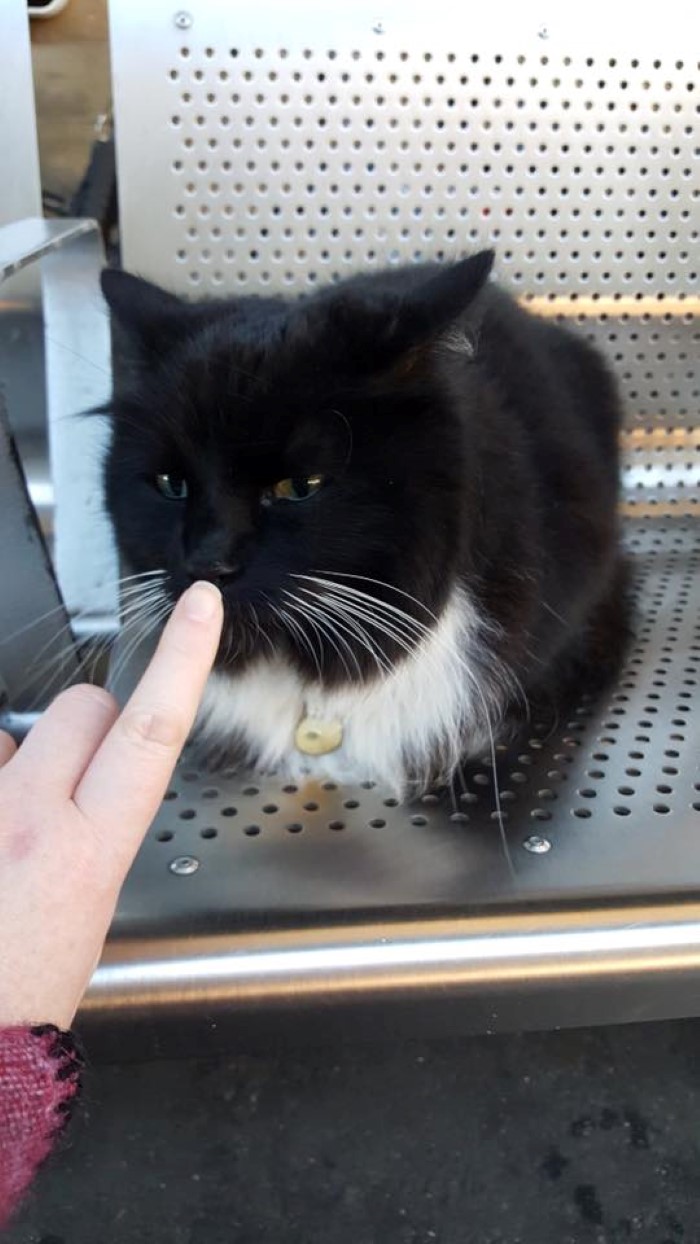 Way back in 2011, the management team at Huddersfield train station in West Yorkshire, England, decided to bring a cat onto their staff. More than anything, they needed someone to help with their rodent problem. And so, they picked out a black and white moggy, who they initially thought was a tabby.
The decision to add a feline friend to their team came as the result of a three year campaign by the station's staff. Eventually, the management bigwigs decided that there was no real reason not to. After all, station cats had been a popular phenomenon in Britain for years.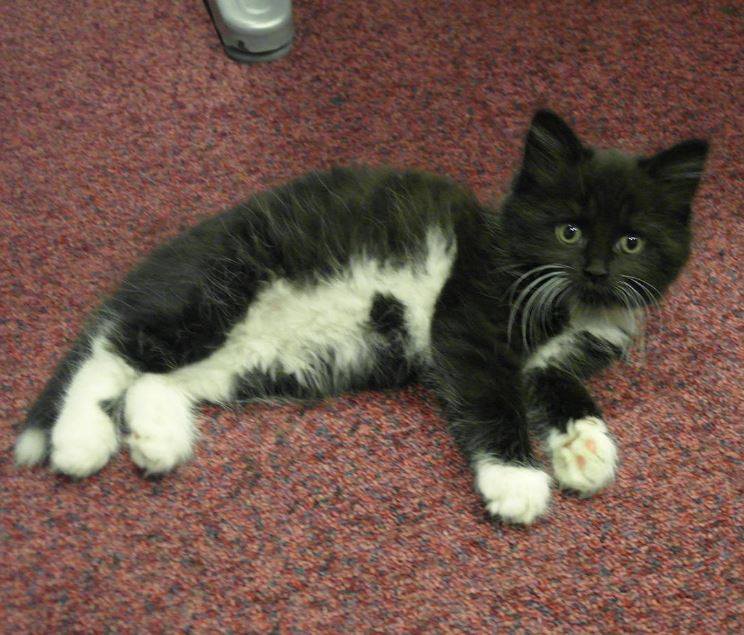 When Felix arrived at the station, she was only eight weeks old. And, of course, she needed a name. So the station staff decided to hold a competition, in aid of a charity, to allow members of the public to choose a moniker for their moggy.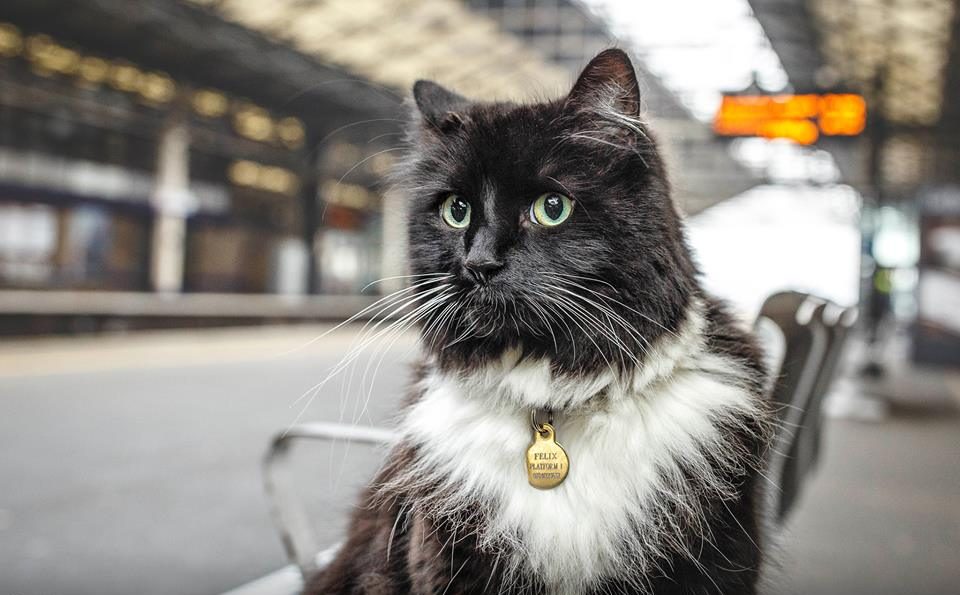 When she first arrived at the station, however, the staff incorrectly assumed that she was a male cat. Indeed, it wasn't until three weeks after the winning name of Felix had been chosen that they realized she was actually female. By then, however, they decided to just keep the name.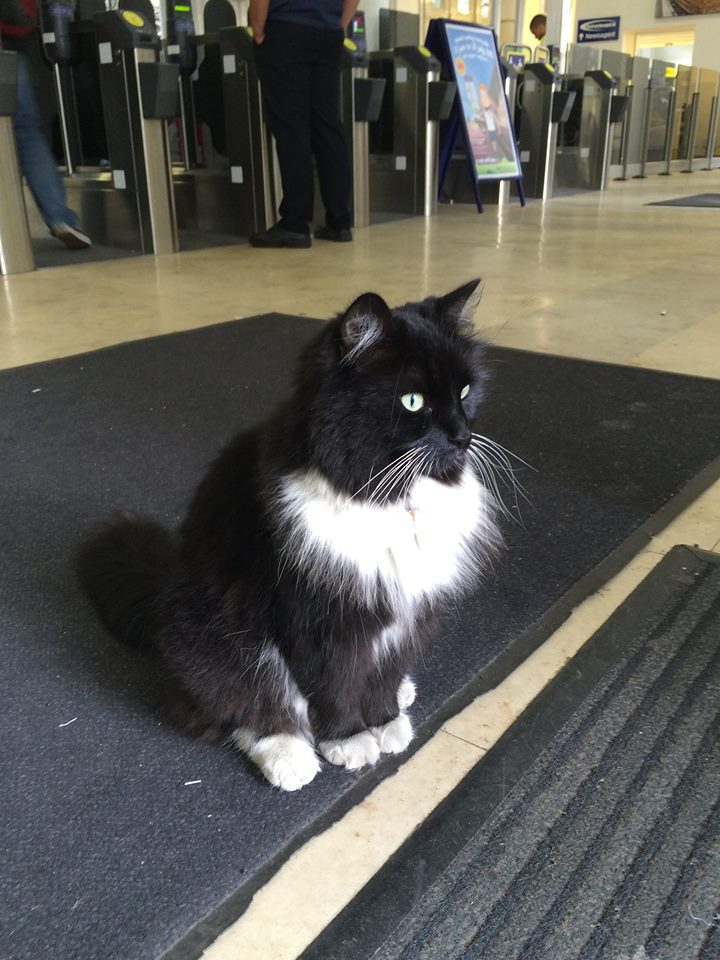 Felix made an instant difference at the station on a local level. Regular commuters who passed through loved seeing her hanging around, and of course, she always helped to cheer up her colleagues – the other station staff members.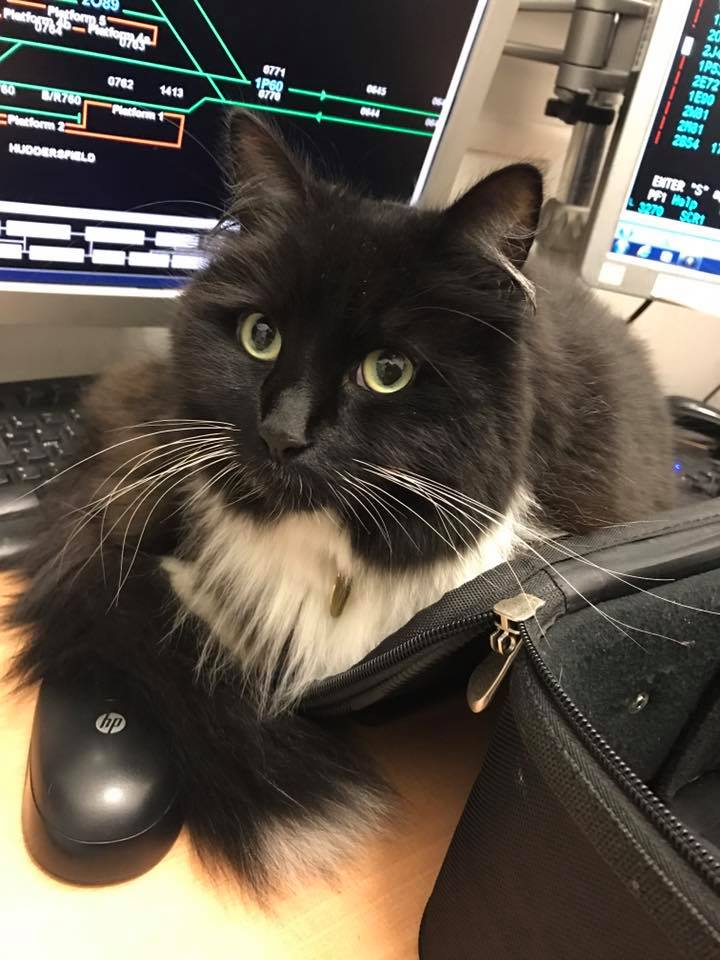 Over the past six years, Felix has become something of a local hero. For instance, she's helped bring comfort and companionship to runaway kids who've sought refuge in the station. And she even managed to help an autistic boy open up to the world around him.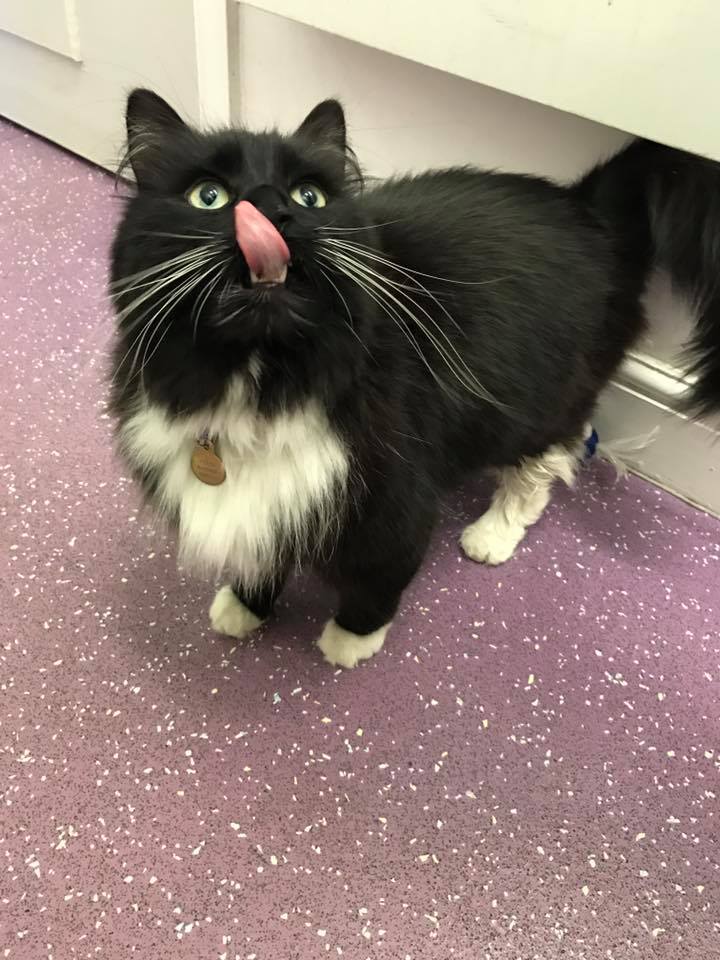 She's also had several special commodities installed to help her function better in her role as a mouse hunter. Indeed, she has her own cat cushion in the station's first class lounge, and a cat flap to allow her easy access on to the platform.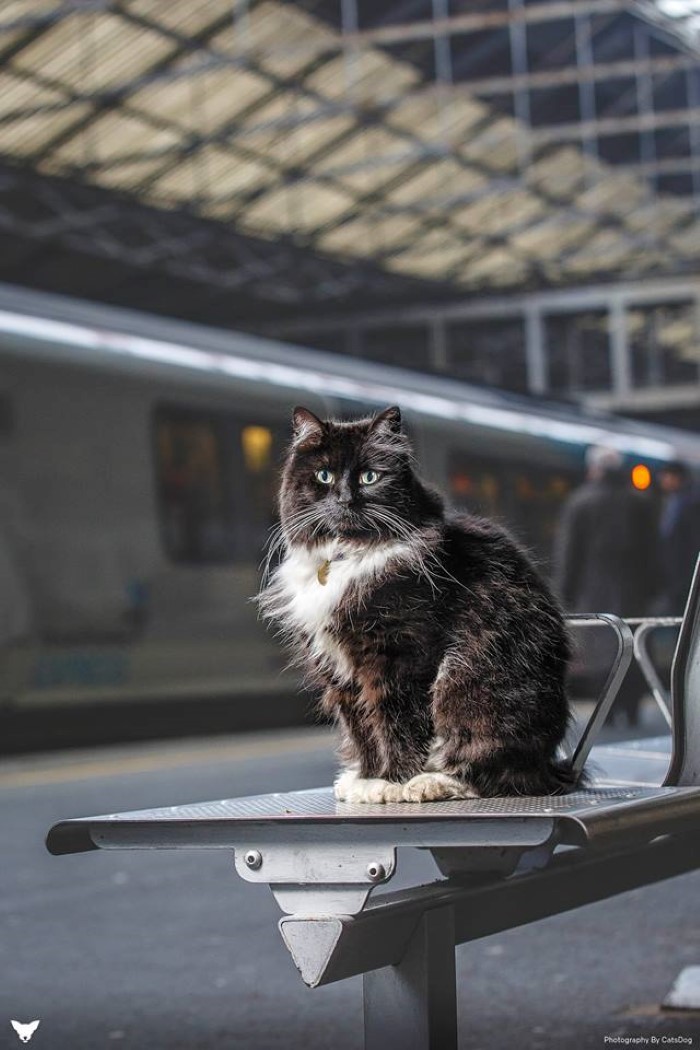 And yet, despite her popularity in Huddersfield, Felix's fame was mainly confined to the town itself. Until one day, in the summer of 2015, an anonymous commuter launched a Facebook page for the furry feline.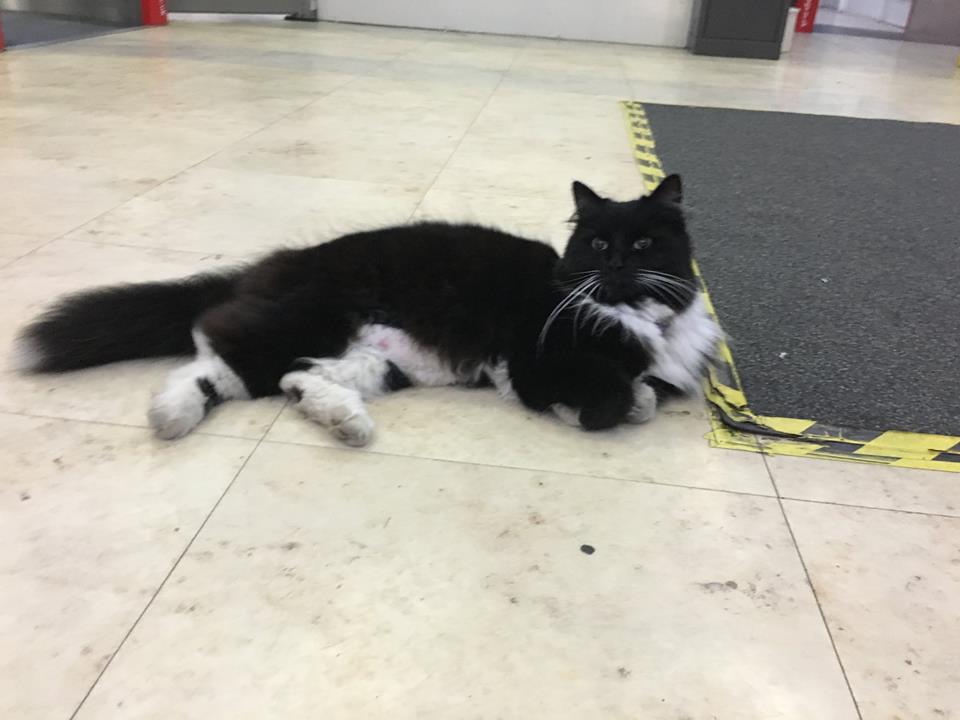 This unknown fan wrote in first person as Felix, posting photos of the moggy alongside humorous updates on her daily antics. And at first, it proved pretty popular, attracting a few hundred fans and "page likes."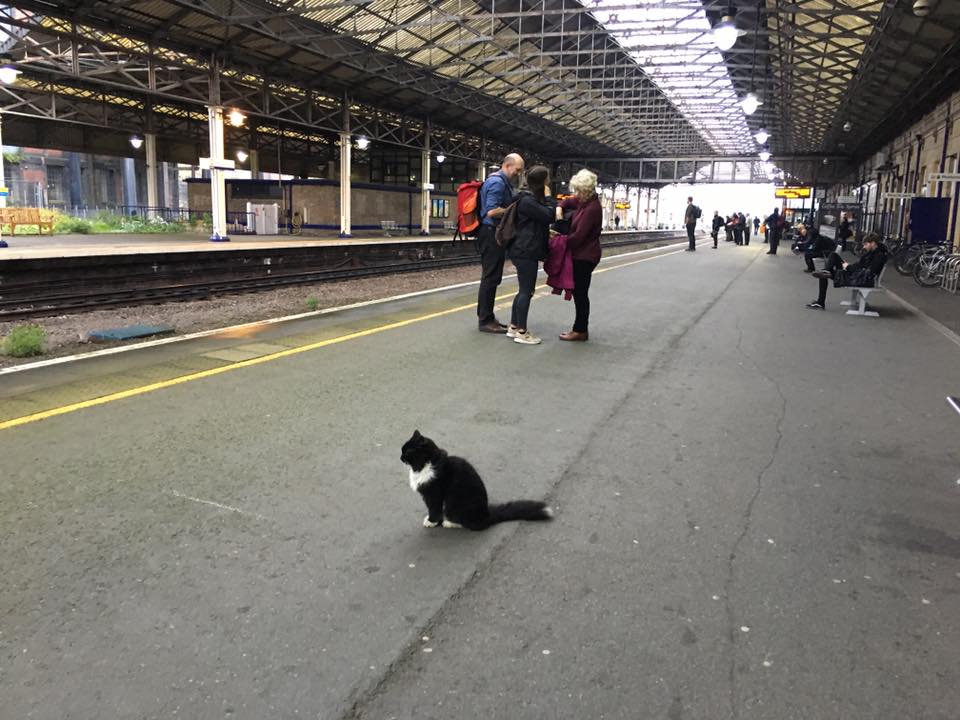 However, the station's staff had no idea who was behind the mysterious page. Eventually, a man by the name of Mark Allan came forward, and revealed that it was all his doing – and that he was happy to let the station staff in on the action, if they wanted.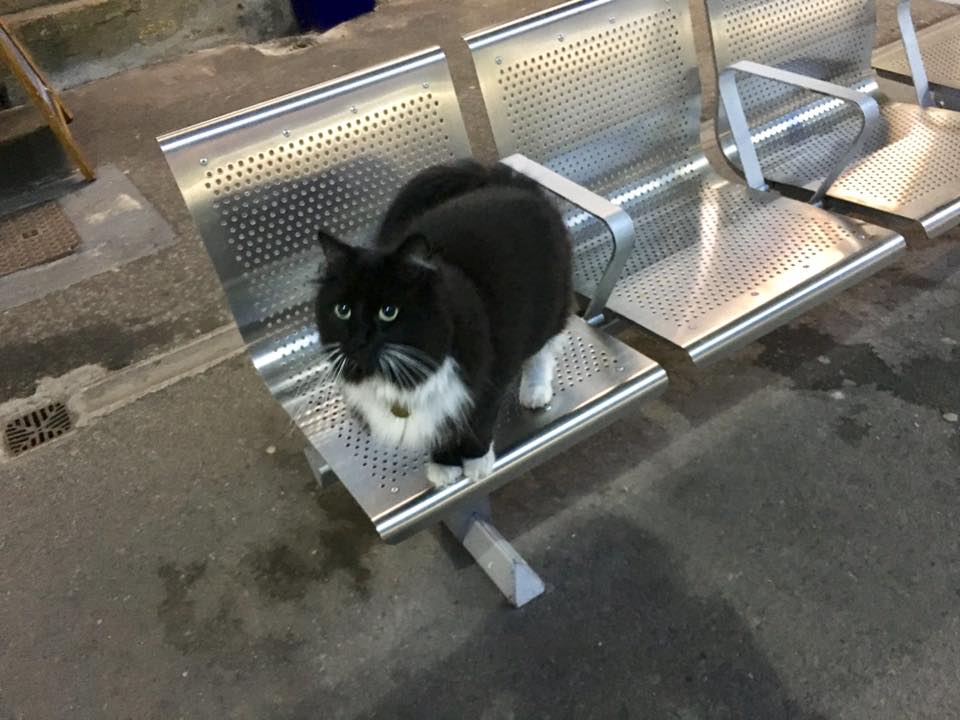 Of course, they did – and one of the staff members who joined in on the fun was a recent newcomer, Andrew McClements. "She followed me around a lot back then, especially if I was on my own here," he told The Telegraph. "We've always thought of her as a colleague, more than a pet or anything."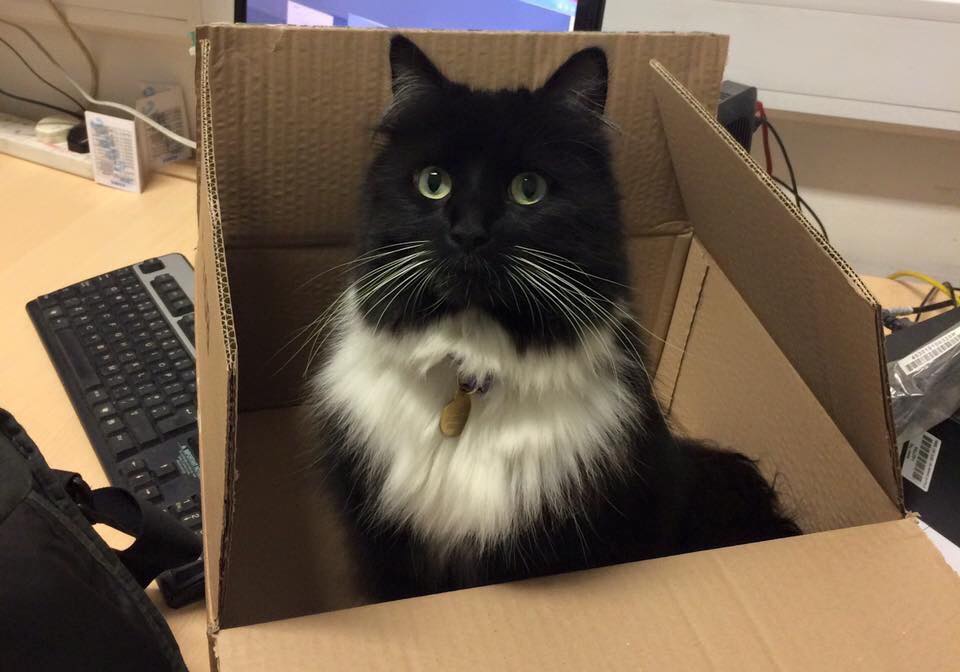 With Felix's popularity on the rise, thanks in part to her Facebook page, the staff decided to give her a promotion. After all, she was brought in to catch mice, and few – if any – rodents have ever been seen in the time she's been there.
So, in February 2016, the station's staff promoted Felix to the role of "senior pest controller." Alongside her new job title came a new uniform for the now five-year-old kitty – a hi-vis jacket and a name badge.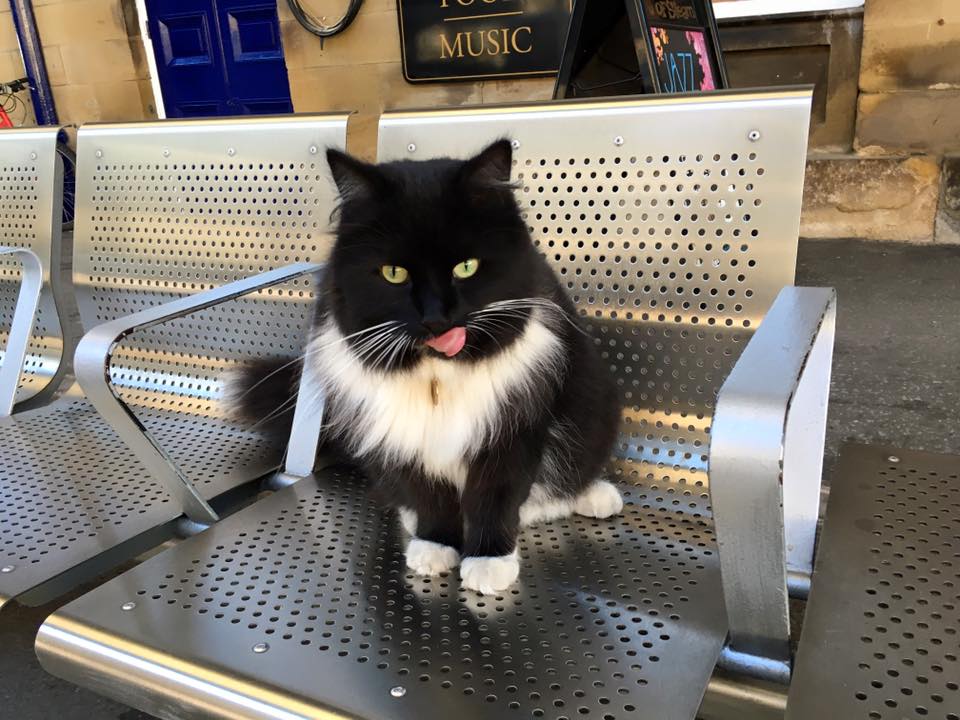 Pictures of Felix in her new outfit were posted to her Facebook page, and it wasn't long before the post had gone viral. Indeed, she had become a global sensation, with tens of thousands of new fans flocking to her Facebook page.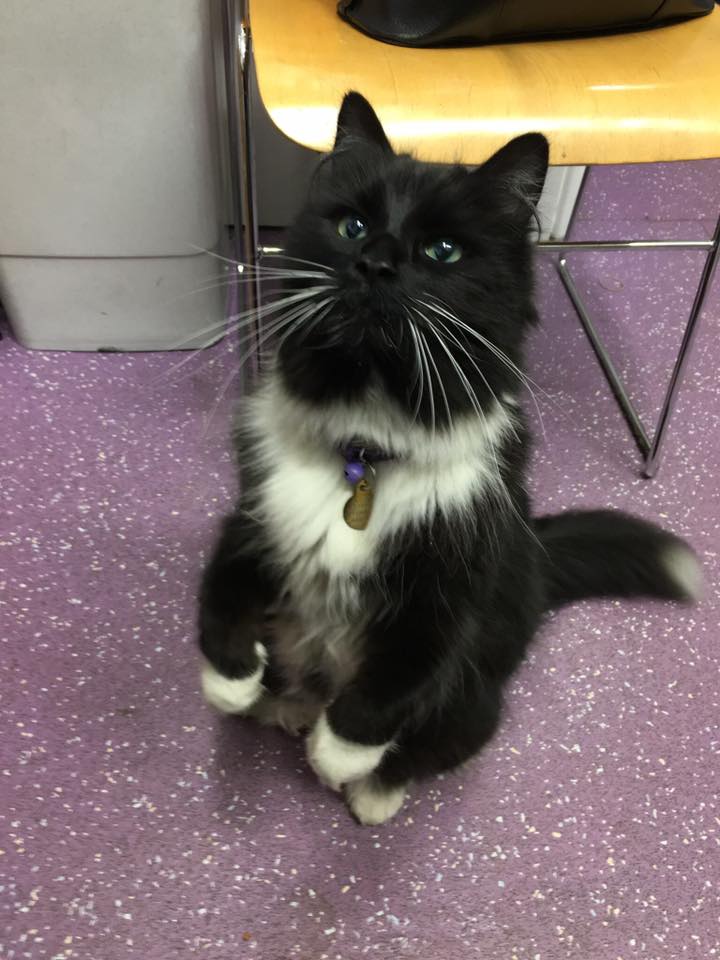 Felix now has over 110,000 fans on Facebook – a number that's only continuing to rise. It soon became obvious, then, that she needed her own team of support staff. And before long, she commanded a team of 10 helpers, among whom was McClements.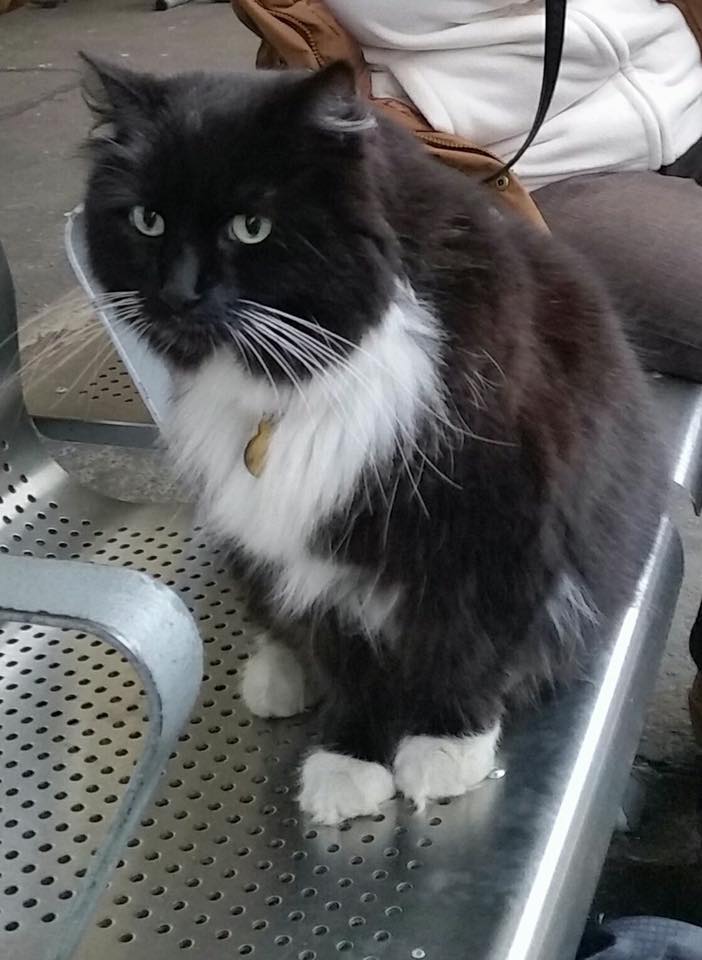 It's no surprise that Felix has proved so popular, however. Indeed, she joins a long history of well-liked British moggies, like Larry the Downing Street cat, or Olly – the watchful guardian of a supermarket in London, where staff couldn't keep him away.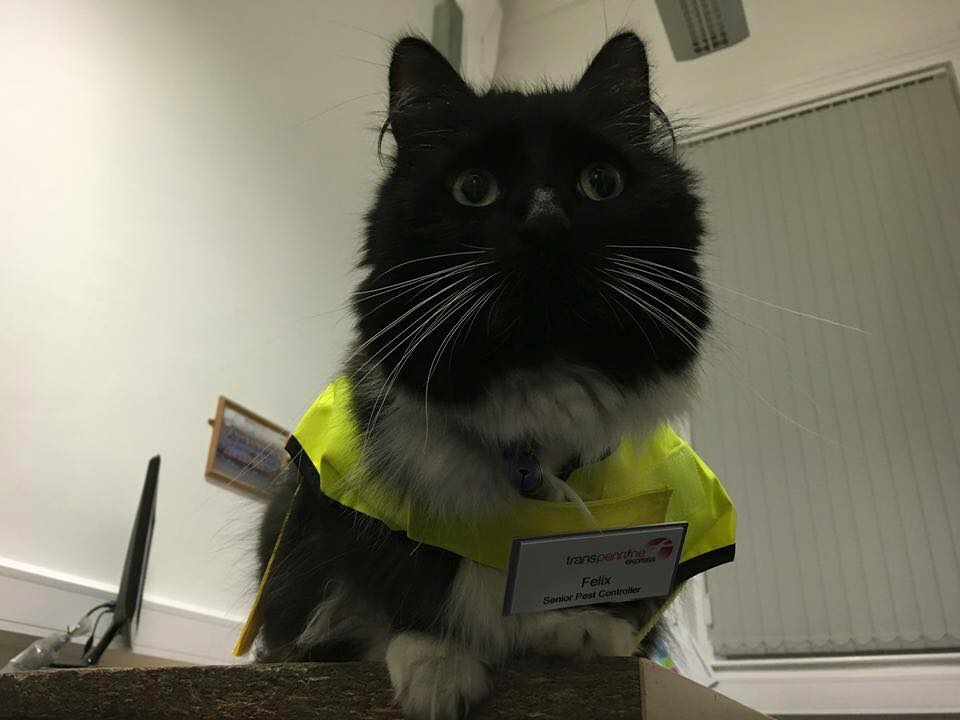 Still, even next to these kings of the feline world, Felix's achievements were virtually unprecedented. Following her viral success, her support team began spending much of their time dealing with interview requests from major media outlets like the BBC and The Telegraph.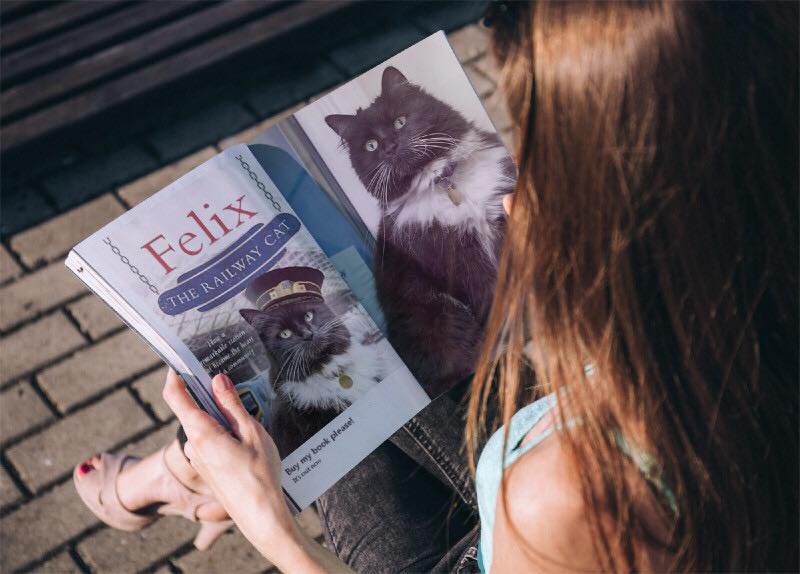 Indeed, Felix now even has her own book published. Written by author Kate Moore, it details the popular kitty's crazy story. And it's for a good cause, with all royalties from the book going towards the Prostate Cancer UK charity.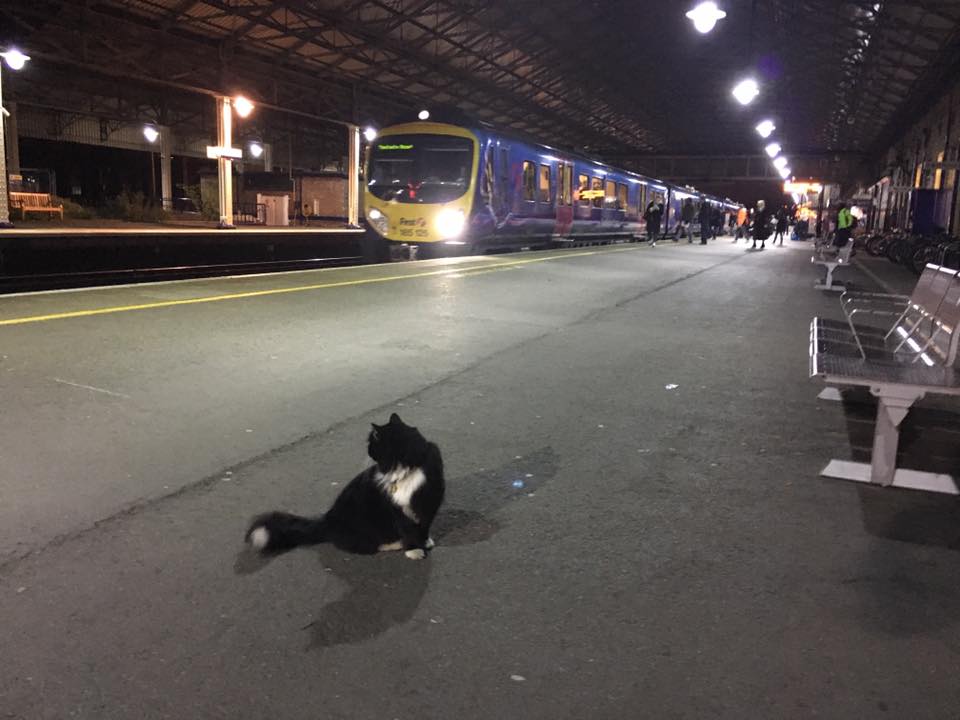 All her contributions to charitable causes, however, are not to say that Felix hasn't also provided Huddersfield – and therefore TransPennine Express, the company running trains in and out of the station – with some economic good fortune. Indeed, the truth is quite the opposite.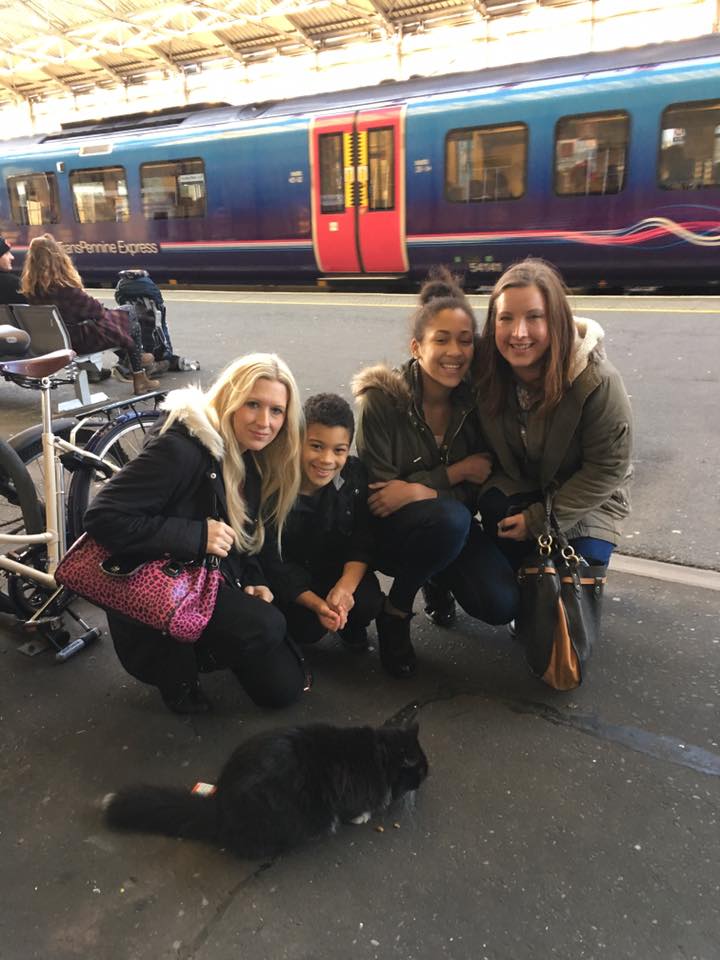 In fact, fans from all around the world have flocked in to see Felix, boosting the town's tourism prospects and, consequently, its economy. Indeed, some have even come from places as far away as China, all to see – and take a selfie with – Felix.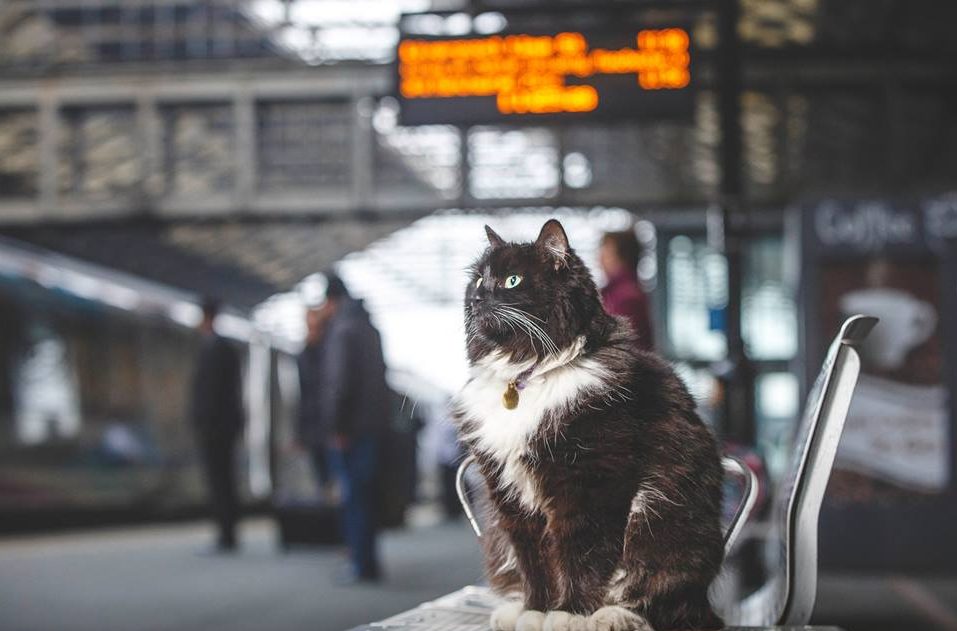 Over the course of her career at Huddersfield station, Felix has experienced plenty of highs. Indeed, she's now beloved all around the globe, with tens of thousands of fans keeping up to date with her antics on social media. And with a book already under her belt, who knows where the future will take her?