Pretty and pricey, this isthe kind of wedding every little girls dream about. There is no doubt the girls imagine their wedding to be fairytale-like complete with dashing wedding dress, fancy reception, magnificent entourage, amazing catering, guest list with rich and famous and of course a ready-to-marry type of groom. There are quite few known people who had displayed this dreamlike wedding all through out the time. Most are celebrities, royalties, related to political and business tycoons who did not hesitate to pour out significant amount of money to show the world how a wedding should be pulled off.
Here is the list of Ridiculously Lavish Weddings of all time:
1. Nicole Kidman and Keith Urban – $250,000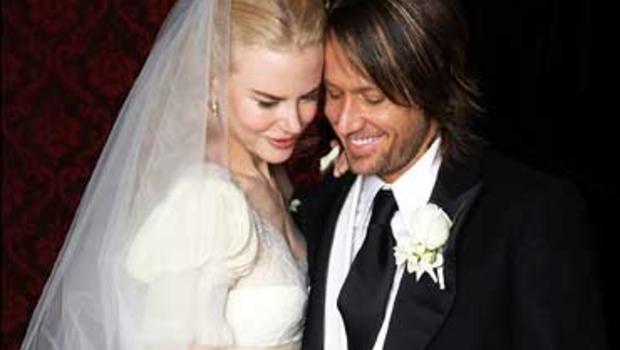 This Aussie couple surely knows how to celebrate the matrimonial union. Keith Urban and Nicole Kidman married in June 2006 at a Gothic Cathedral in Sydney, Australia. From the Balenciaga Wedding couture, to a Rolls Royces limousine and 200 guests consists of famous celebrities and friends, the couple spent a quarter of a million dollars to achieve their dream wedding.
2. Marc Anthony and Dayanara Torress – $500,000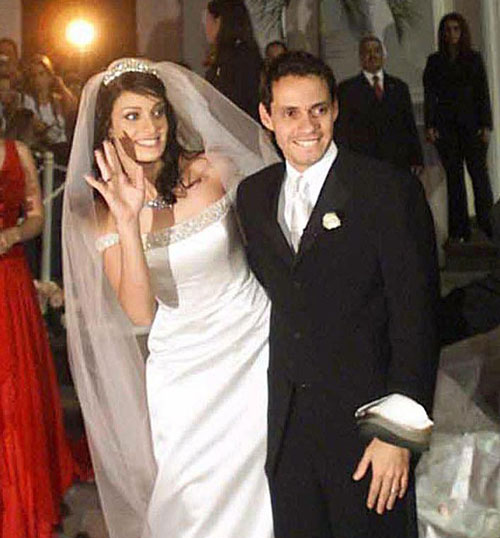 We can't blame Marc Anthony for spending a lot to renew their vows since he married the beautiful Miss Universe Dayanara Torress.The extravagant wedding was held in December 2002 in Puerto Rico which was of course attended by celebrities and rich circle. Unfortunately, the couple divorced after 2 years. What's that for a waste of money?!
3. Mariah Carey and Tommy Mottola – $500,000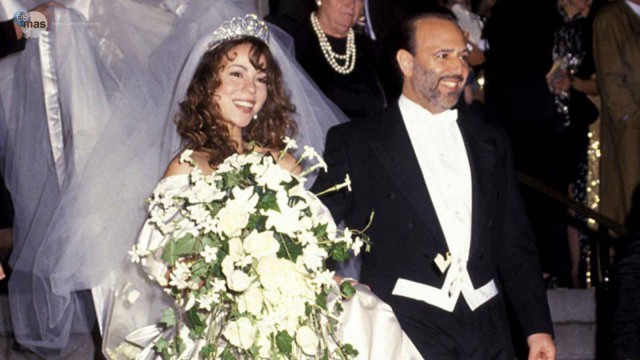 Now, the soulful diva definitely deserves an expensive wedding!! Mariah Carey truly fulfilled her dream of having a fairytale like wedding with Tommy Mattola in June 1993 at Manhattan, New York. From her 27 foot long train Vera Wang wedding dress, 50 flower girls, 300 guests, a lavish reception at the Metropolitan Club; the couple spent half a million dollars to make the wedding happen. They split up after 5 years.
4.Ashley Judd and Dario Franchitti – $ 750,000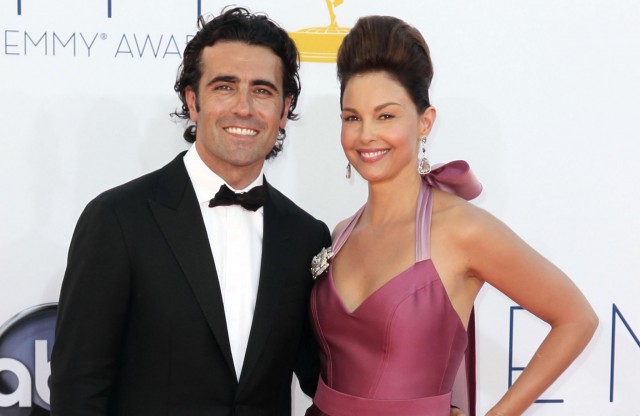 If you are going to marry a famous race car driver and you are a Hollywood actress, you for sure deserves an expensive wedding! Ashley Judd and DarioFranchitti got married in December 2001 at the Skibo Castle in Scotland. Attended by famous celebrities like Salma Hayek and Edward Norton as well as several Formula One race car drivers, the couple enjoyed their wedding among with their guests.
5. David and Victoria Beckham – $800,000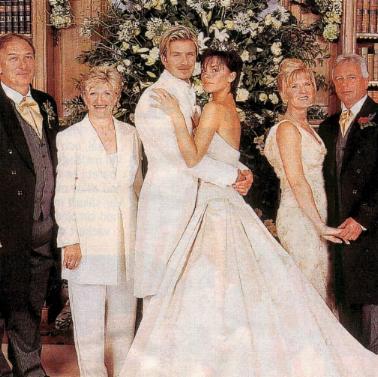 This power couple who are married until now had connected ties by holding almost a million dollar worth of wedding in a castle at Dublin, Ireland on July 1999. The soccer superstar David Bekham and former Posh Spice of Girl Band Spice Girls Victoria Bekham appeared to be like a royalty during the ceremony. With 250 guests, they were entertained by none other than Elton John and was ended by a spectacular fire works display. Now, that's a dream wedding!
6.Brad Pitt and Jennifer Anniston – $1M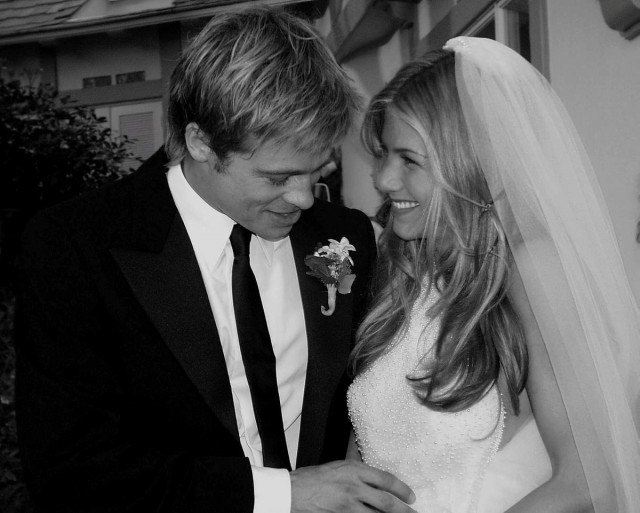 Who would forget this Hollywood A-lister couple and their wedding?! Brad Pitt and Jennifer Aniston got married in July 2000 at a Malibu Estate attended by celebrity friends and families. Though the couple seemed perfect for each other, the pair split up in 2005 which also shocked the world.
7. Donald Trump and Melania Knauss – $1M
On January 2005, the real estate mogul Donald Trump married model Melania Knauss in Palm Beach Florida at the Trump Estate. Famous for living an extravagant life, Trump spent almost 1 million dollars for this wedding attended by more or less 400 guests, celebrity chef and entertained by 36 piece orchestra. Still happily married, the couple is busy now campaigning for Trump's Presidency in Nov 2016 US Presidential Elections.
8. Catherine Zeta-Jones and Michael Douglas – $1.5M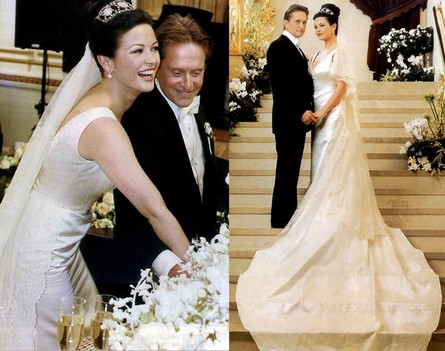 A spy themed wedding was held in November 2000 at the famed Plaza Hotel in New York for Hollywood celebrities Catherine Zeta Jones and Michael Douglas. The couple sent out hologram invitations to avoid wedding crashers. Catherine definitely has a lavish taste by wearing $300,000 worth of diamond tiara and $140,000 worth of wedding dress. Over all the couple spent an estimated 1.5 million dollars to make the wedding happen.
9. Tom Cruise and Katie Holmes – $2M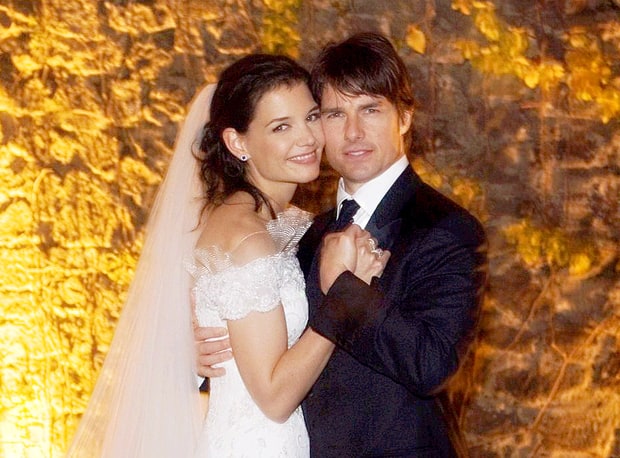 Another Hollywood A-lister couple got hitched by spending almost 2 millions dollars in their wedding. Top Gun actor Tom Cruise and Dawson's Creek actress Katie Holmes in a castle outside Rome which was attended by famous people and celebrities like Will Smith, Jennifer Lopez, David Bekham and many more.
10. Christina Aguilera and Jordan Bratman – $2M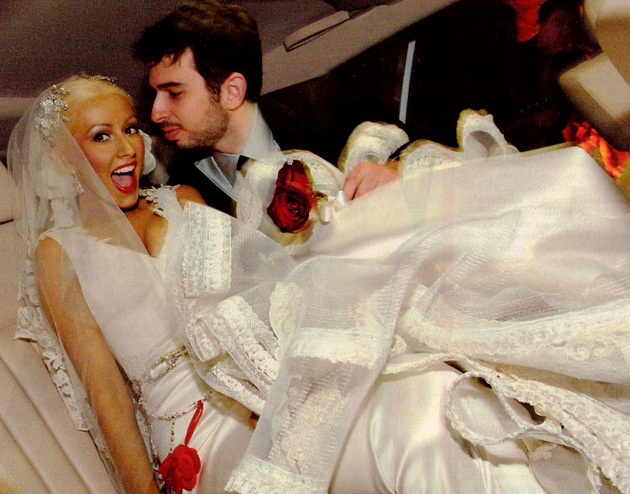 Another 2 million dollar wedding spender is couple Christina Aguilera and Jordan Bratman. The wedding was held in November 2005 at Napa Valley's Staglin Family Vineyard. Attended by 150 guests, the winter-themed wedding was held in a tent designed by white roses, dangling crystals and silver draperies.
11. Elizabeth Hurley and Arun Nayar – $2.5M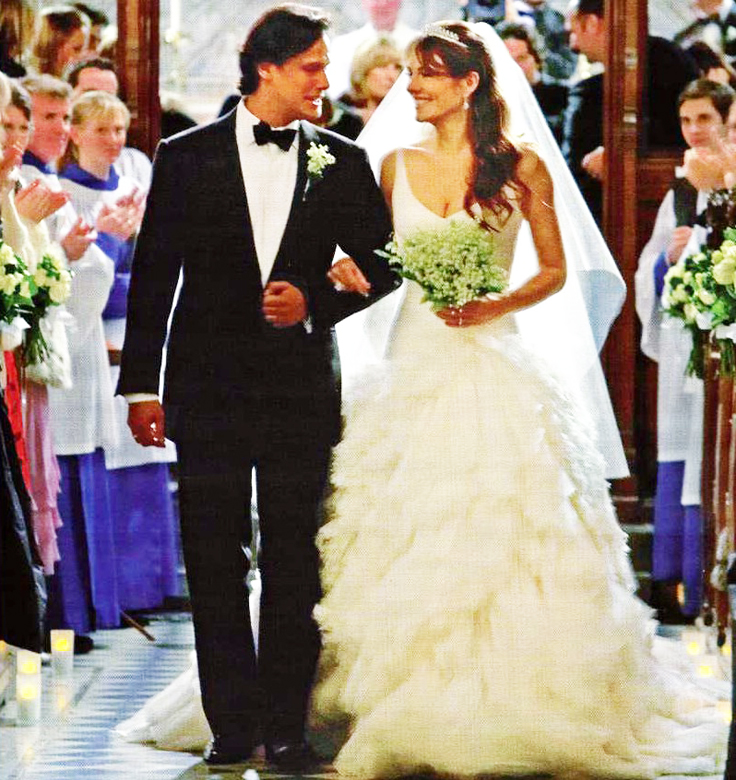 An eight days double ceremony which were so lavish and extravagant was how this couple celebrated their wedding. Senior VP of Tyco Arun Nayar married super model Elizabeth Hurley in January 2007 where the first part of the wedding was held in a medieval Sudely Castle in Gloucestershire and moved to a Hindu ceremony at Umain Bhawan Palace in Jodhpur, India. The wedding was indeed festive and colorful. Every women's dream wedding!
12. Elizabeth Taylor and Larry Fortensky – $2.5M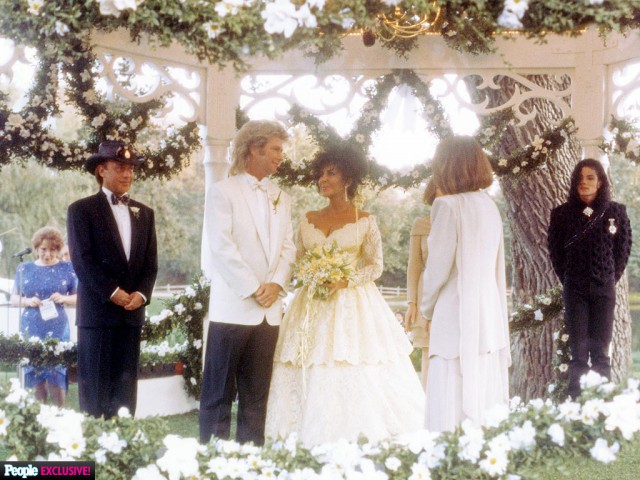 This wedding has been controversial swarmed by paparazzi as famous Elizabeth Taylor married for the 8th time to a construction worker Larry Fortensky in October 1991. The wedding was held in the late Michael Jackson's Neverland Ranch which was attended by famous celebrities like Eddie Murphy, Michael Jackson himself, Liza Minelli and former first lady Nancy Reagan. Though it was a wacky event, the couple lasted 5 years after being wed.
13. Paul McCartney and Heather Mills – $3M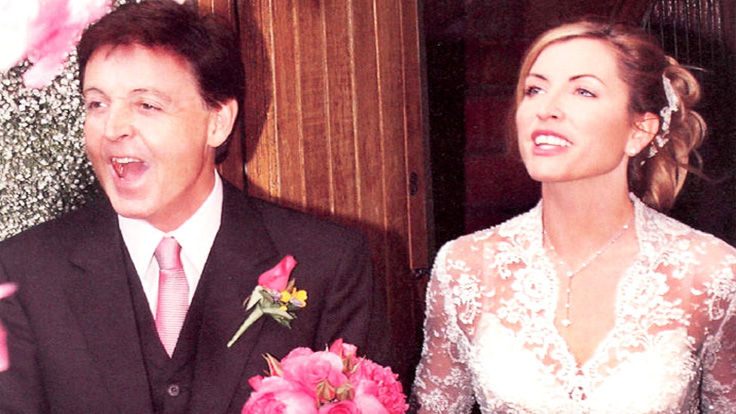 Famous The Beatles member Paul McCartney married Model/Activist Heather Mills in June 2002 at Monaghan, Ireland. Heather made her bridal walk while Paul's original composition "Heather" was playing. The Indian- themed wedding complete with Bollywood Entertainment and vegetarian food almost costed 3 million dollars. Fire works display has ended the celebration.
14. Liza Minelli and David Gest – $3.5M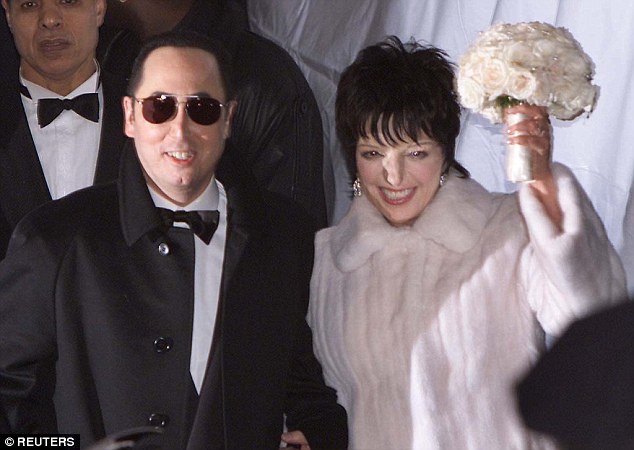 Oscar winner Broadway singer Liza Minnelli married Music Producer David Gest in March 2002 at New York's Marble Collegiate Church. Having Micheal Jackson as best man and Elizabeth Taylor as maid of honor, the wedding was attended by VIP guests with most extravagant reception and 60 piece orchestra as entertainment. Funnily, the couple filed divorce the next year which contradict their wedding slogan of "Liza and David 4 Ever".
15. Chelsea Clinton and Marc Mezvinsky – $5M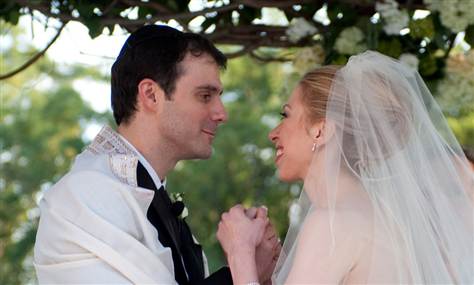 In 2010, former first daughter Chelsea Clinton married her childhood friendn and investment banker Marc Mezvinsky. The wedding costs an estimated worth of 5 million dollars with $600,000 air conditioned tents for the guests and almost $11,000 wedding cake. The couple are still together till today.
16. Wayne Rooney and Coleen Mcloughlin – $8M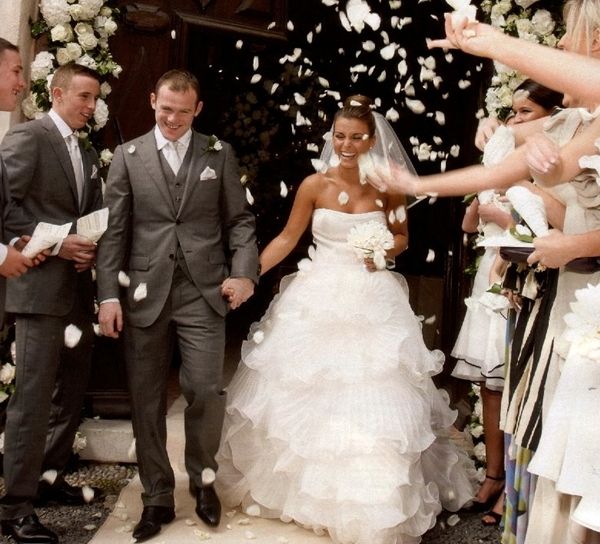 Childhood sweethearts shared their vows in 2008 at Genoa, UK. One of the highest paid footballer Wayne Rooney married TV presenter Coleen Mcloughlin as he promised since they were 16 years old. Such a love story fulfilled with their well deserved wedding worth almost 8 million dollars!!
17. Kim Kardashian and Kanye West- $30M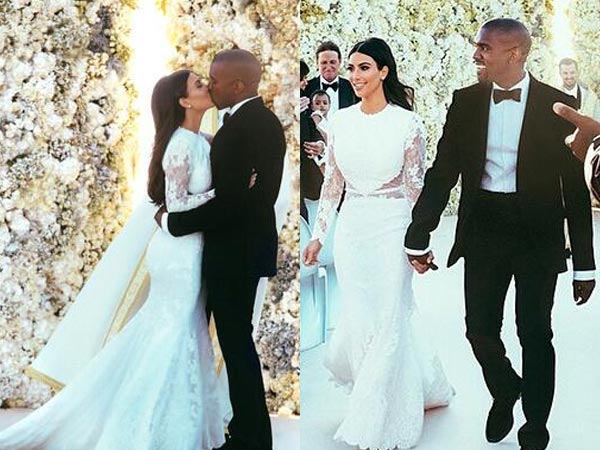 Everybody knows Kim Kardashian has a taste of million worth wedding. She was formerly married to Kris Humphries which costs almost 10 million dollars. Just this 2014, the oddly paired couple joined ties in Italy with a whooping 30 million dollars worth of wedding. With half a million dollars worth of wedding gown and 2 country venue of reception, for sure costs this much of money. Just wondering how long this 2 will stay together.
18. Prince William and Kate Middleton – $34M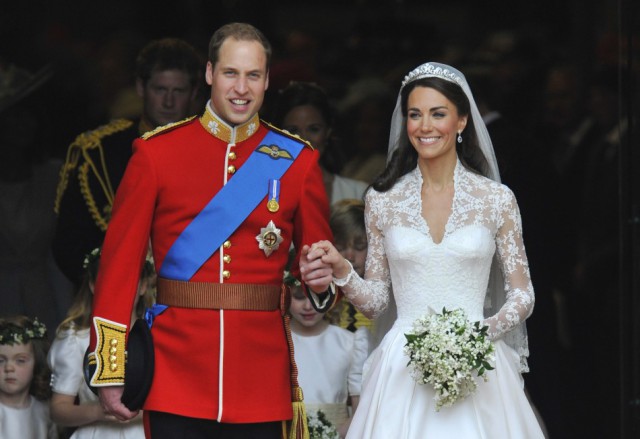 Just like watching a Fairytale movie, the world witnessed the union of Prince William and Kate Middleton in April 2011 at Westmister Abbey in London, UK. Kate is a commoner who captured the heart of the British Royal who courted her for over a decade. There is no doubt that the royal wedding spent almost 34 million dollars due to tight security, pristine wedding dress and extravagant reception.
19. Prince Charles and Lady Diana – $48M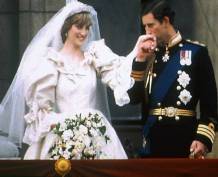 One of the most iconic wedding of all time is the union of British Royals Prince Charles, son of Queen Elizabeth II and Lady Diana Spencer in July 1981 at St. Paul's Cathedral in London, UK. It was quoted as the "wedding of the century" where it was witnessed by almost 750 million television audience globally and almost 2,000 spectators. The wedding is so expensive that it reaches to almost 48 million dollars in cost. Sadly, the royal couple decided to sever ties and divorced in 1996. Most shockingly, the well loved Lady Diana tragically died in a car crash that shook the whole world.
20. Vanisha Mittal and Amit Bhatia – $60M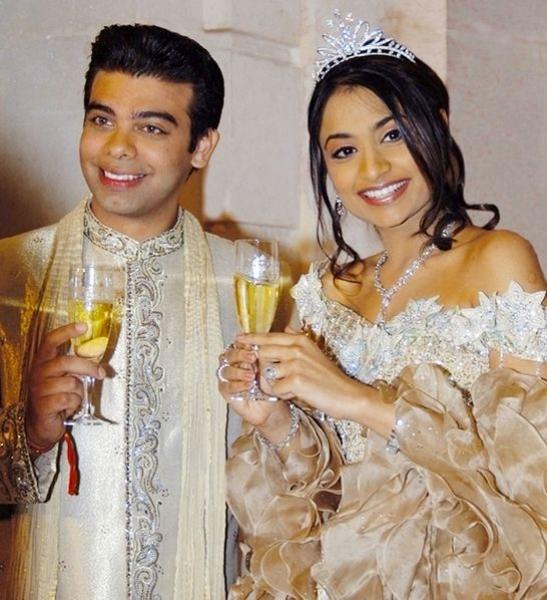 When 2 children of multi billionaire parents gets married, expect ridiculously expensive wedding. In November 2004, Vanisha Mittal daughter of Steel Magnate Lakshimi Mittal and Amit Bathi; an investment banker; got married and their wedding was the most expensive wedding recorded in the history. The wedding lasted 5 days having almost 1,000 guests around the world who flew to witness the ceremony in the finest chateau garden Vaux Le Vicomte, in France. Entertained by pop singer Kylie Minogue, the reception was catered by renowned chef and the wine spent costed almost 1.5 million dollars. Definitely, this wedding is way beyond your imagination!!!