The wedding day is the most important day in almost every couple's story. All the planning, the color selection, dress and tuxedo fitting and cake tasting makes everything so delightful. One thing that is so important is the wedding dress. Every bride wants to look spectacular while walking down the aisle therefore it is safe to say it is one of those things guests are going to keep a look out for to see how grand it is. We have seen amazing gowns that simply blow your mind away but we have to agree there have been a share of awkward dresses that being labeled as wedding gowns makes you wonder how they managed to find their way onto somebody's body. People have been creative enough to make wedding gowns out of food whole other have made things we can simply call hilarious. Let's take a look at some hilarious gowns that actually made their way down the aisle.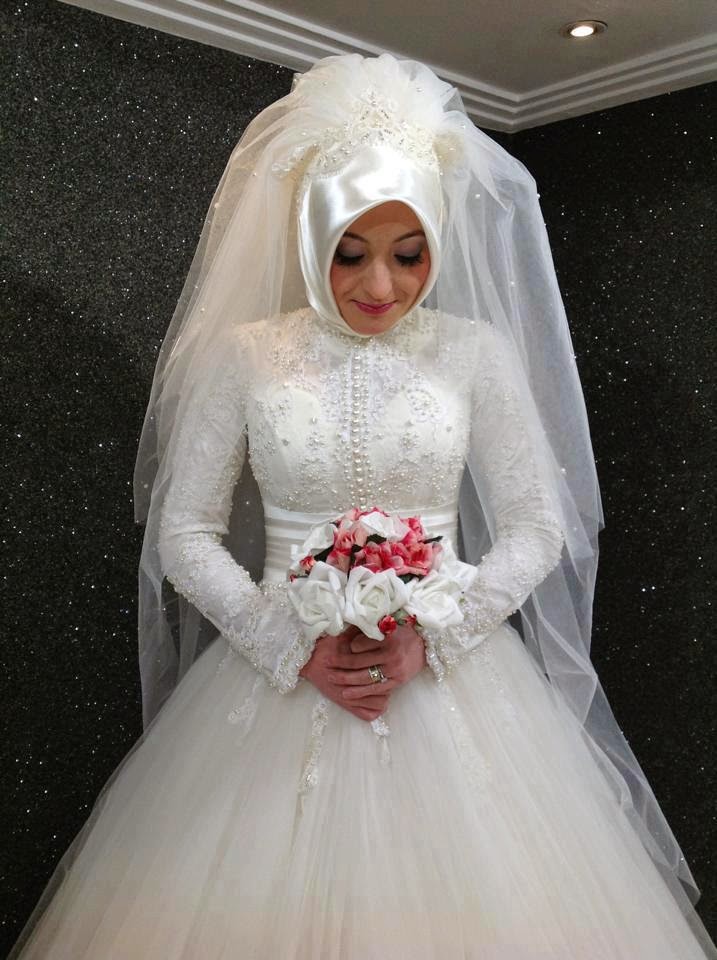 If it makes you look like a nun, feel like a bunny and bizarre then it is a bad wedding dress.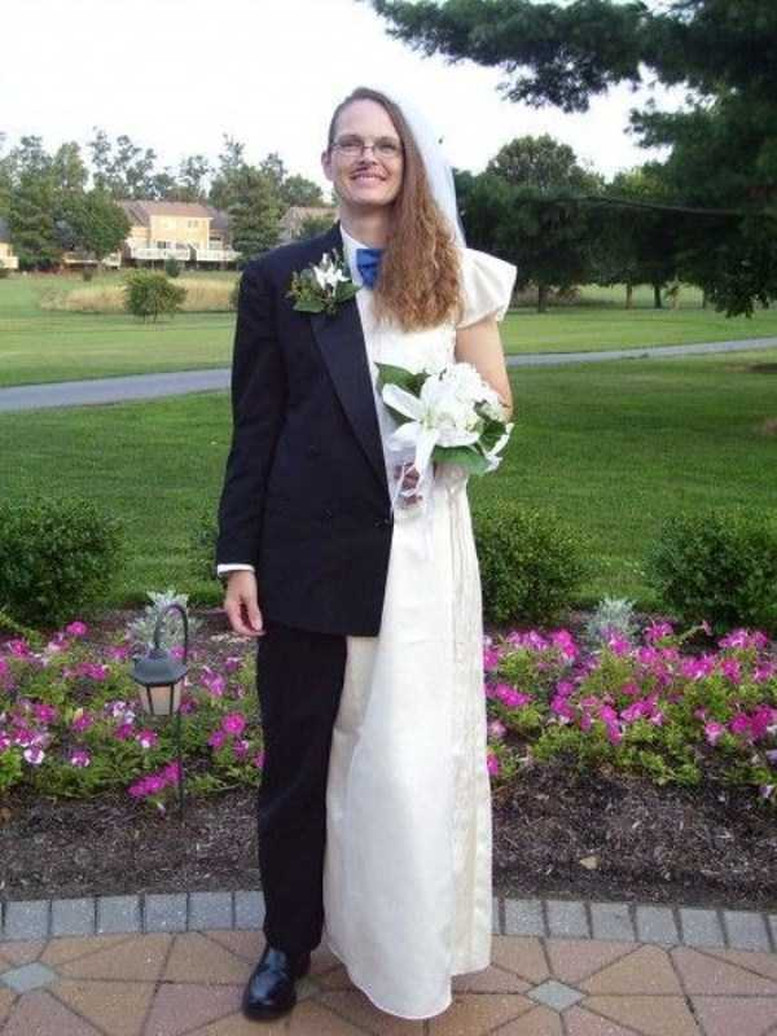 When someone is marrying themselves, they can be the bride and the groom at the same time with this half tux half dress wedding dress; and even go ahead to shave one side of the head just to drive the point home.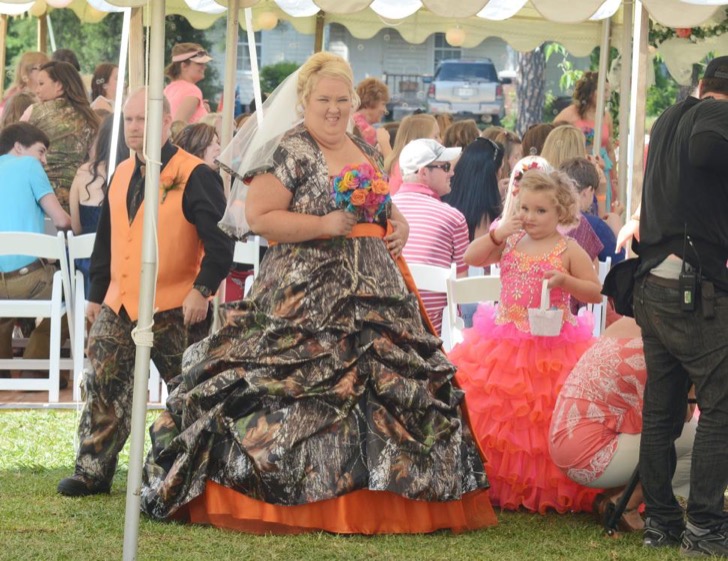 The only words to describe this are a heap of trash. Man, how did a tailor come up with that?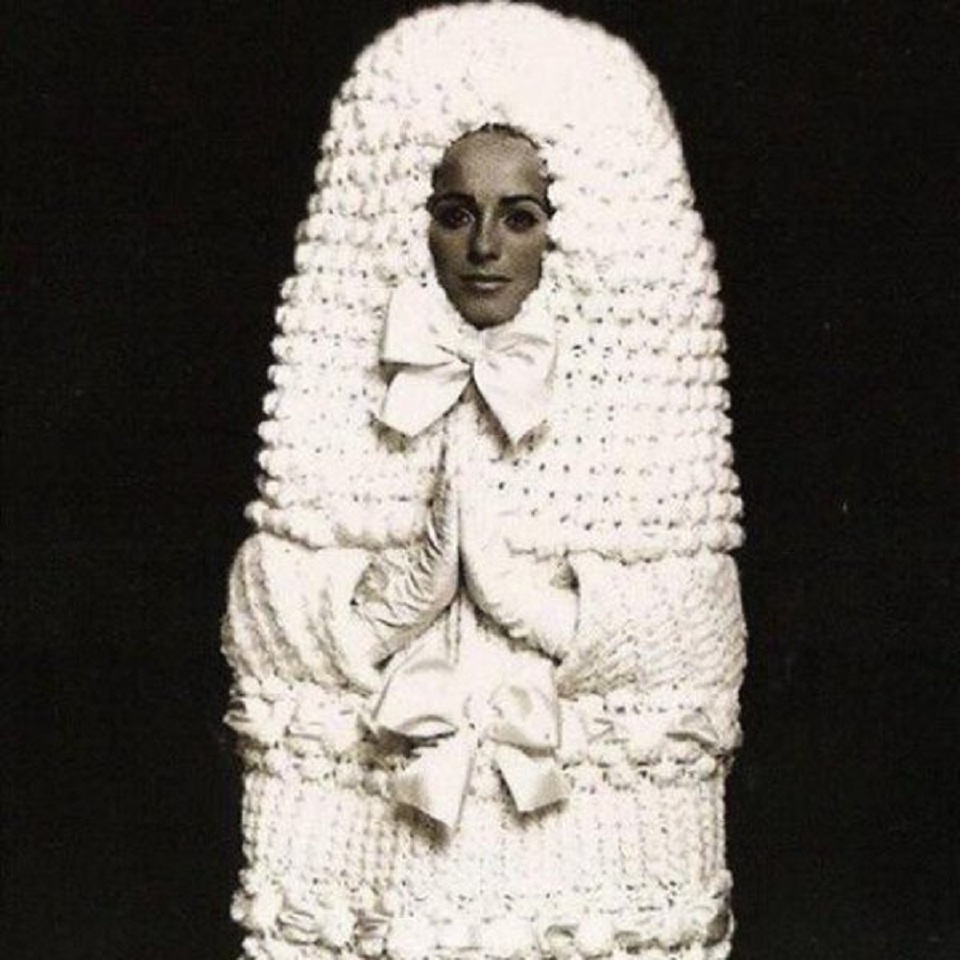 Perhaps a recreation of a statue in a wedding gown. Believe it or not, this was actually walked down the aisle amidst claps and cheers.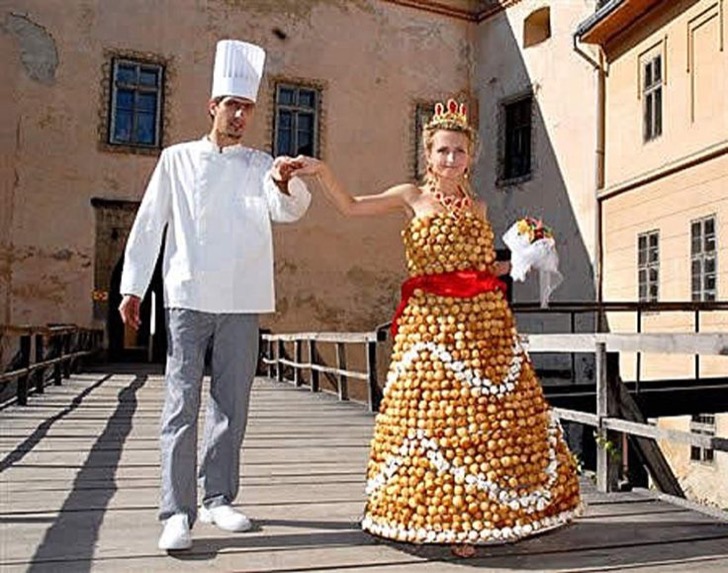 If you are marrying a chef, why not incorporate your tools into the wedding theme. That looks like a gown made out of potatoes…?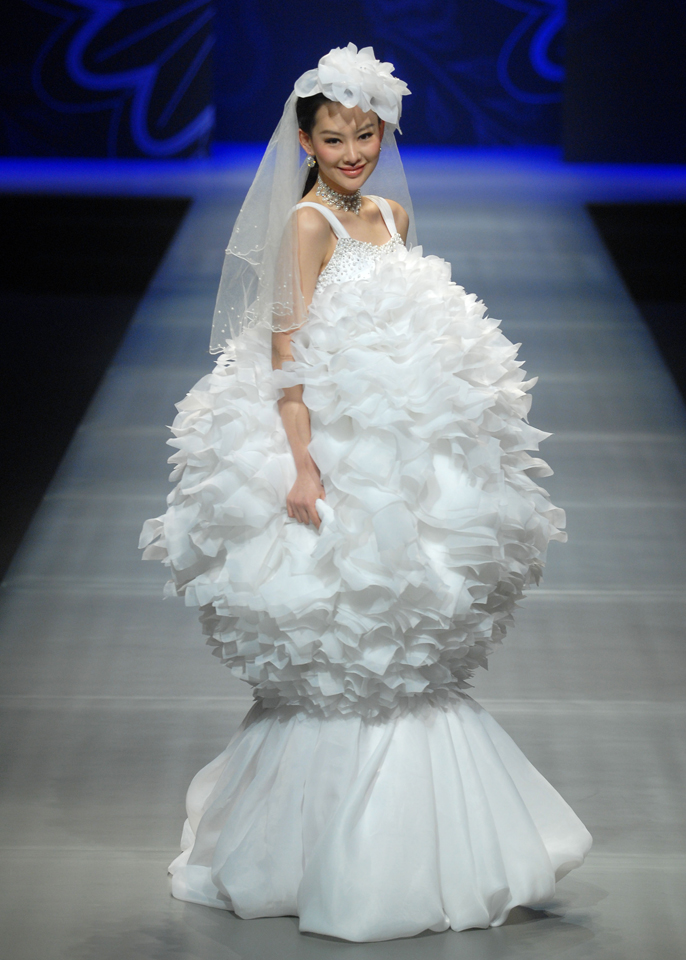 She must be hiding all the cake in that dress…. that didn't come out right.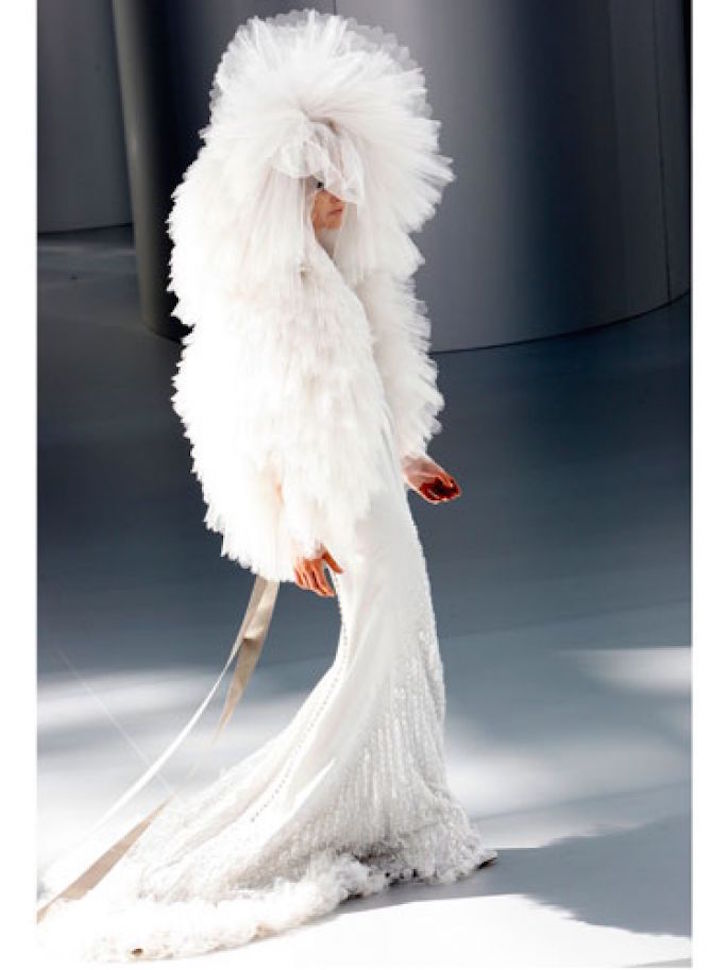 This is the feathery bird look. Was it a Halloween wedding because you can sear this looks pretty odd for an 'I do' affair.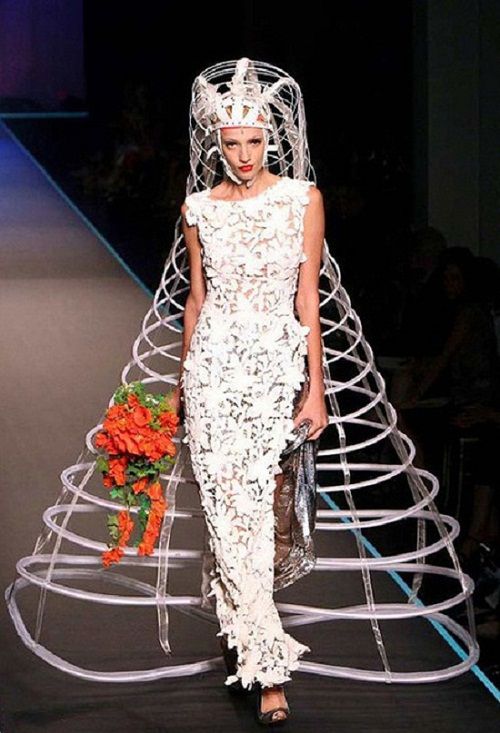 Let's hope she's a model on a runway and not a bride walking down the isle cause that is one terrible fashion choice.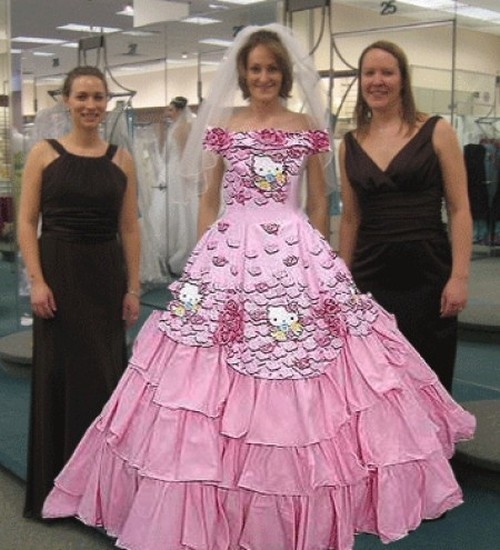 That gown is an ancient princess Cinderella attire that was made for a tall little girl with pink decisions at work. As much as it is so girlish and ancient, picturing her glide down the aisle is actually amusing.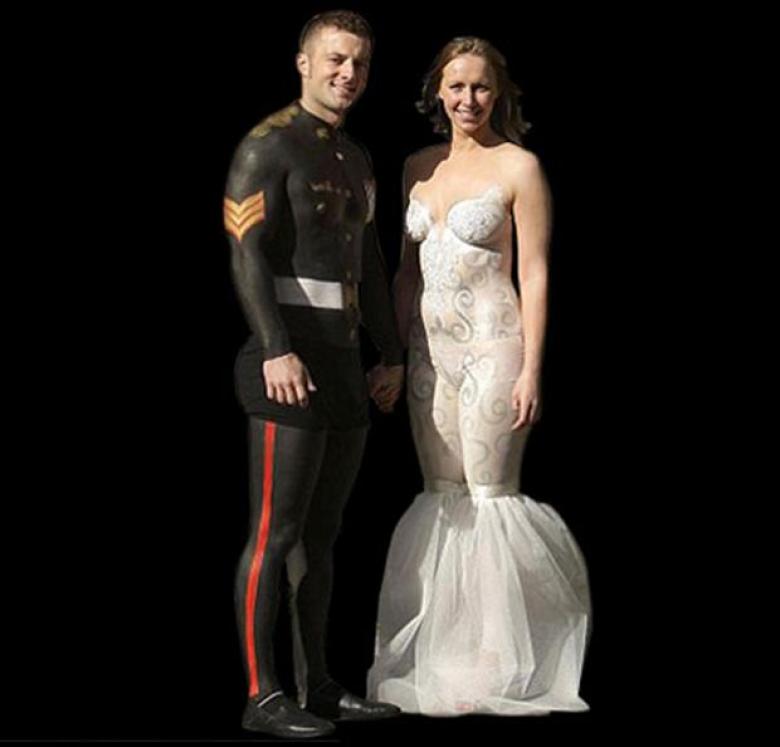 Why take the trouble and the expense of purchasing expensive gowns when they can just be painted on your body? Hopefully, the elderly people in that wedding did not mind this couple's insane bodysuits.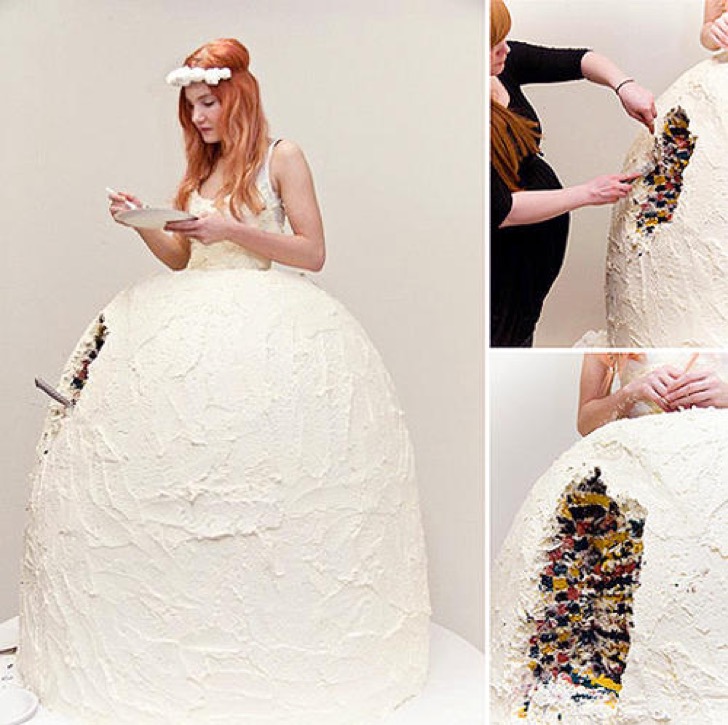 You, the bride, can be the cake and invite people to actually cut you up and enjoy pieces of your cheesy gown. Did she walk in this?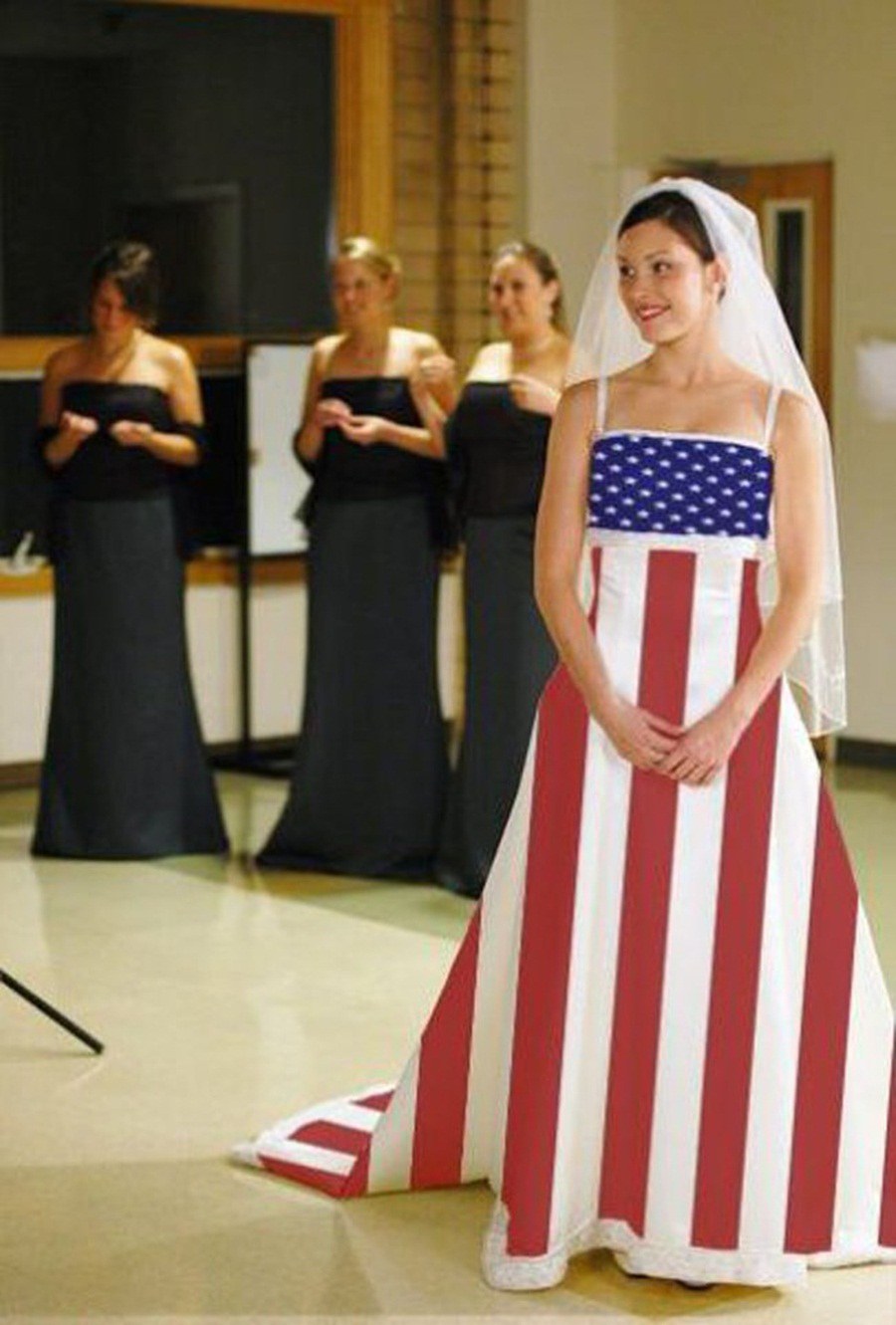 For the love of the man and the country? America weds…? Trump would be proud.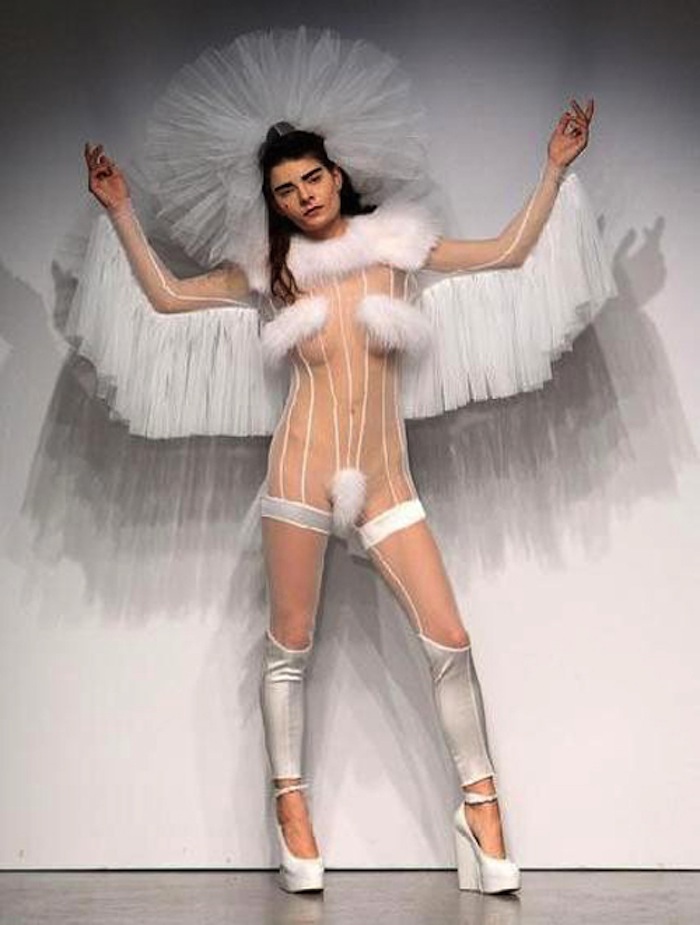 Her choice in fashion is as poor as the grooms choice in a bride.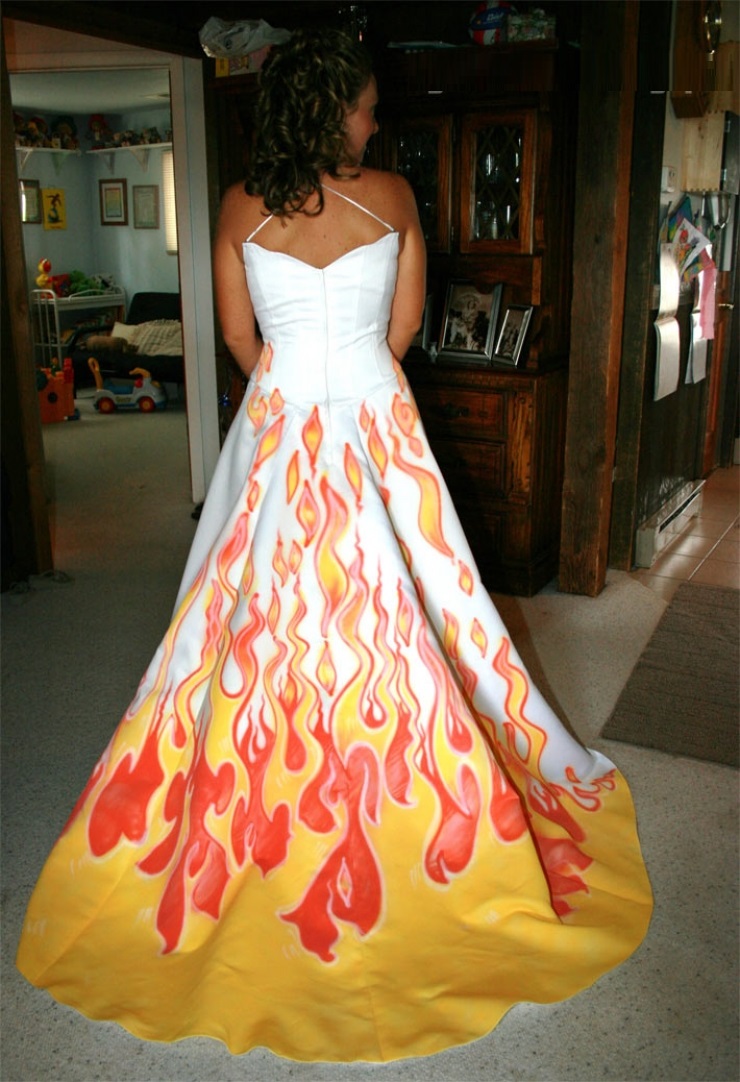 How about reenacting the Hunger Games Catching Fire on your wedding? This bride did that in the most hilarious way possible.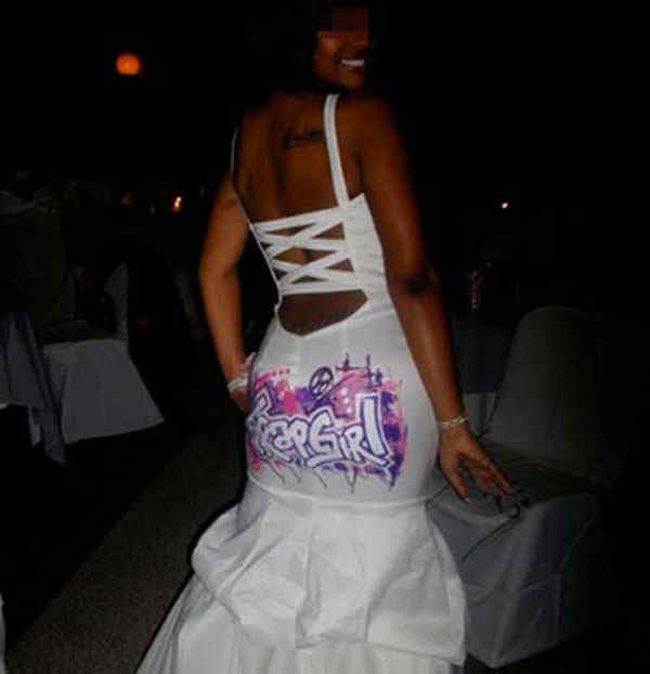 Graffiti on your gown? With a butt that like she basically killed it.