People always think glam photos when it comes to weddings. Though there are instances of silly poses here and there, the aim is always to make a cute silly pose. As we all know, in life, stuff don't always go as planned. You have probably come across certain wedding photos in family albums and wondered why they were taken and who took them. We call them the awkward photos and almost every wedding has them. While some people will completely erase them, others keep them for remembrance. Some do not even realize how awkward these photos are. Therefore, we have compiled some of the most awkward wedding photos that made us laugh out loud or feel sorry for the owners; scroll below to see for yourself. Be prepared to shed some tears or jump out of your seat with sweet fright.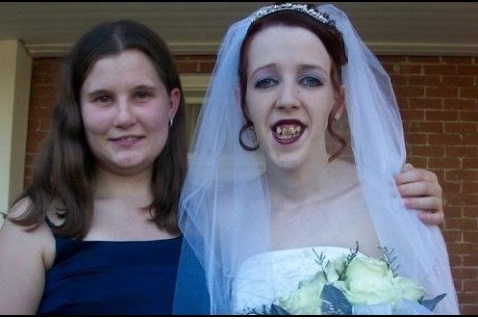 The bride that gave a zombie smile. OMG! A smile is a must for a bride; but not when she is not ready to give the best one. Otherwise, you will get this kind of photo making you wonder what was biting off her teeth.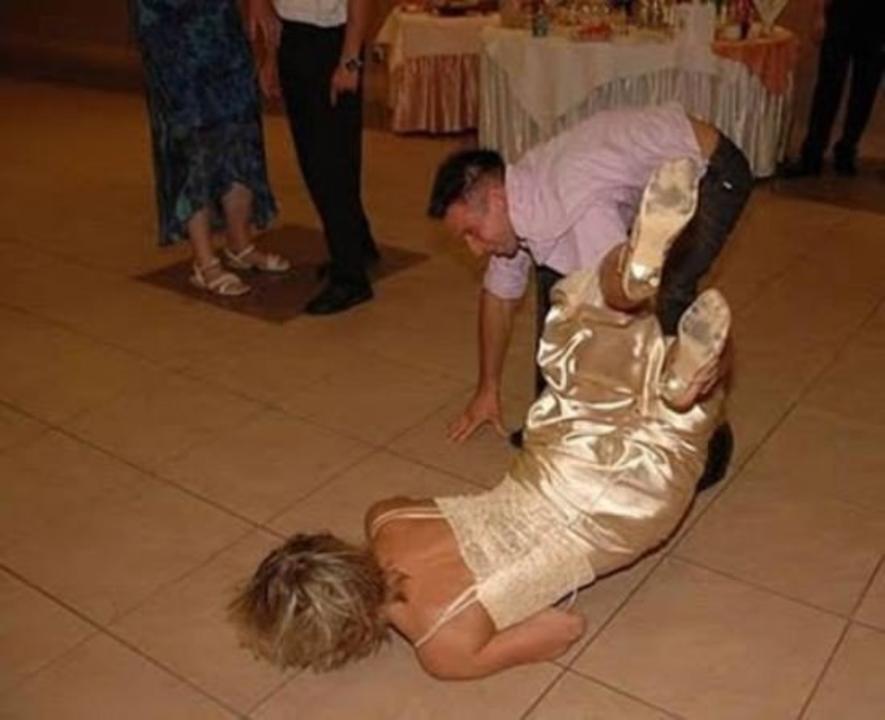 OK. It's alright if you feel sorry for this bride who was trying to do a ballet dance and instead fell on her face. Or is it her neck. In any case, it was a complete flop by the look of the guy trying to help.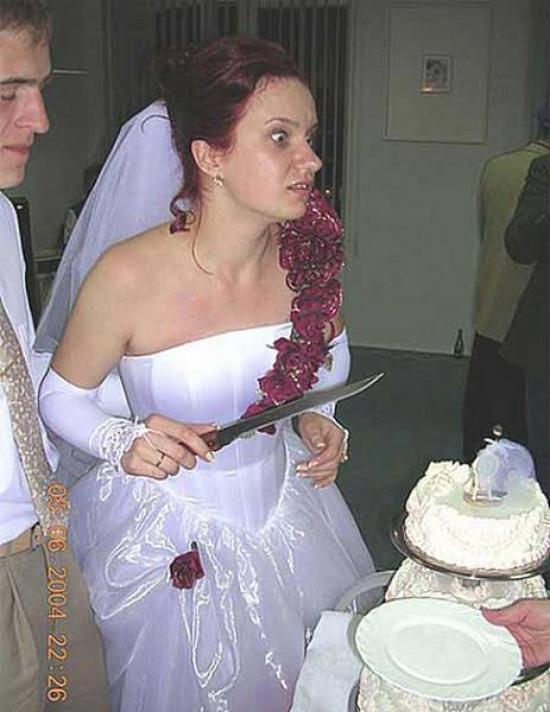 We said you will jump out of your seats with fright. This is one mad knife-holding bride. Between the cake and the person handing out the plate, who is the cause of her seriously angry face.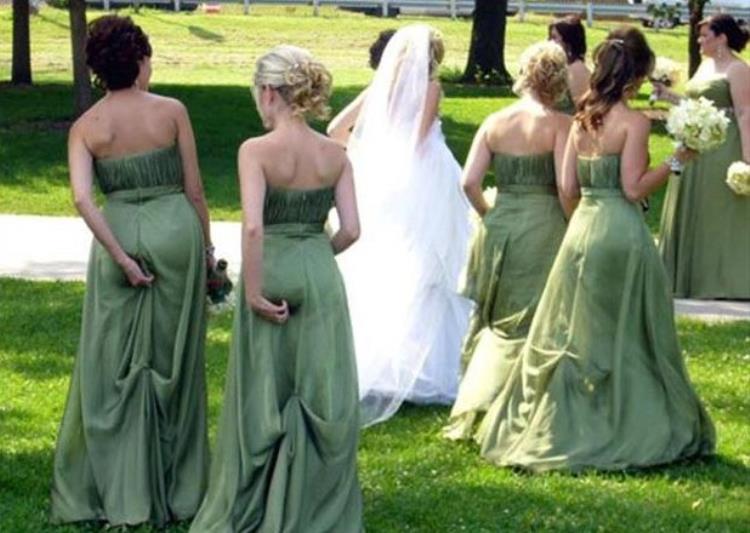 Nobody wants to be caught dead doing this on camera. Let's leave it here for you to decide…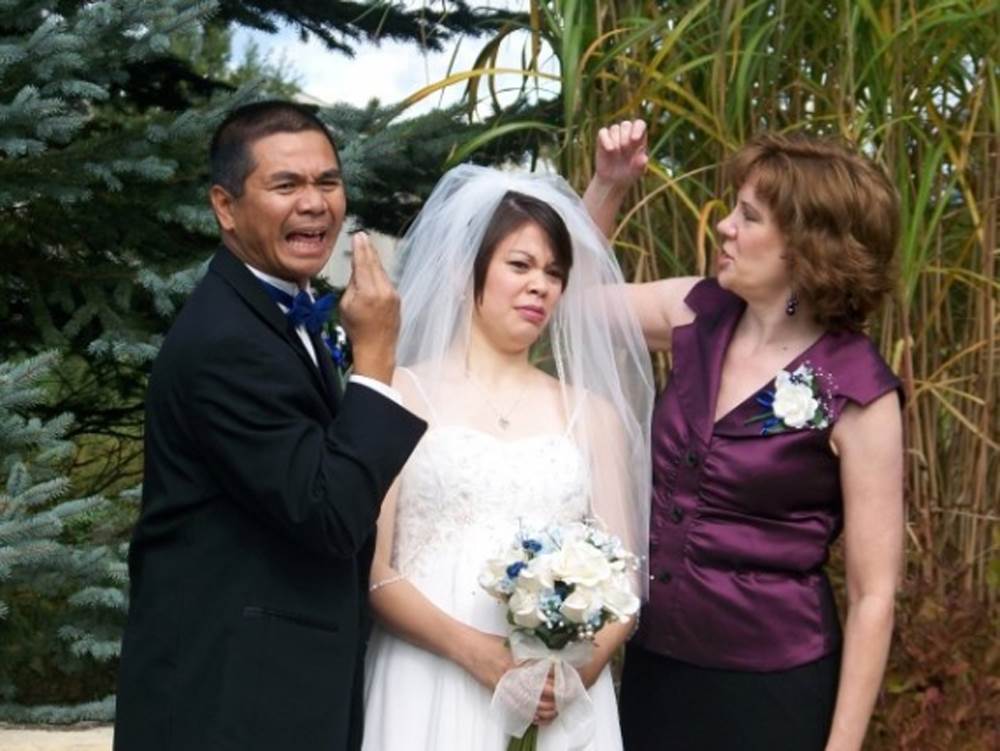 "Someone please come and rescue me from this two crazy people." Can you read the cry for help on this brides face? She is definitely disgusted by these two blubber mouths.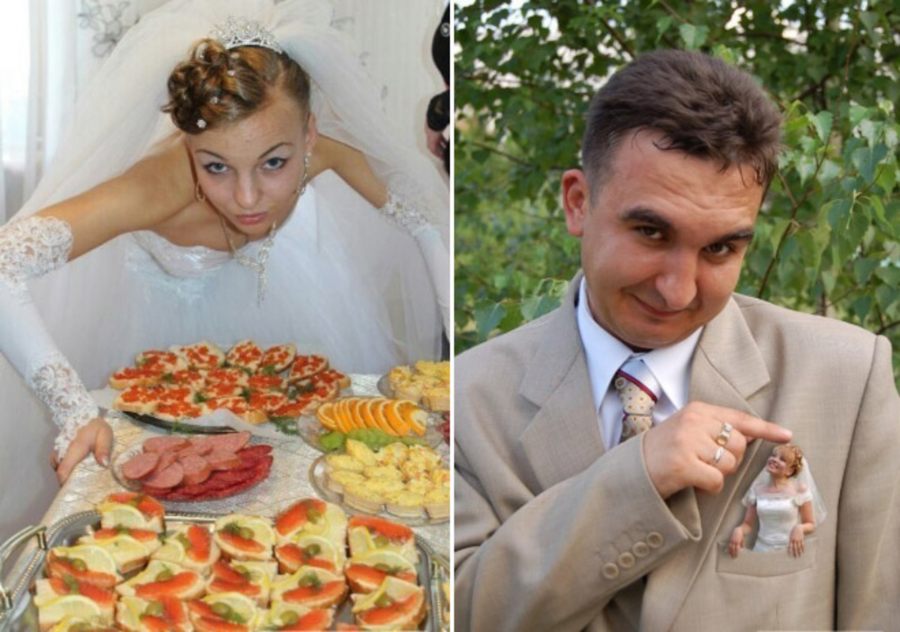 If she wanted her wedding day to be a Food Day, she definitely achieved it with that shot. Not sure about the groom with a bride in his pocket though. That's weird man, really weird.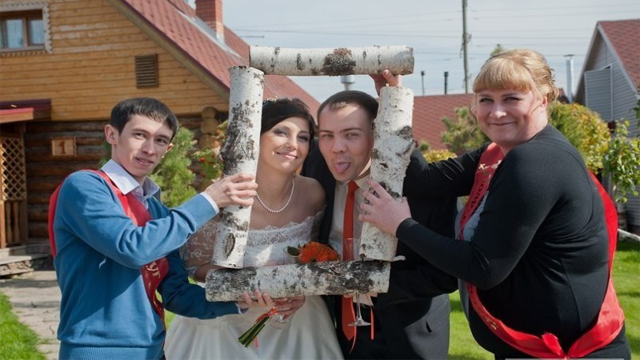 They missed the point here and spoiled the whole thing. The faces on the wood frame were the only ones we needed to see guys.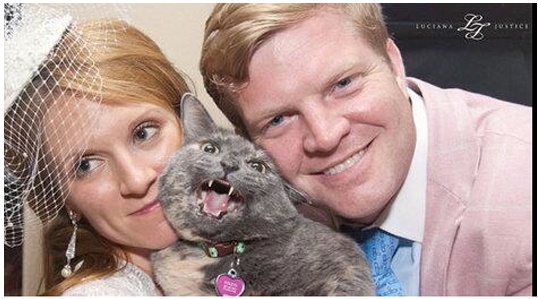 This cat is definitely suffocating and imagining what it must have done next just hurts to think about. Next time you want to take a photo with your furry pet, hold it gently and don't put both your faces too close to it.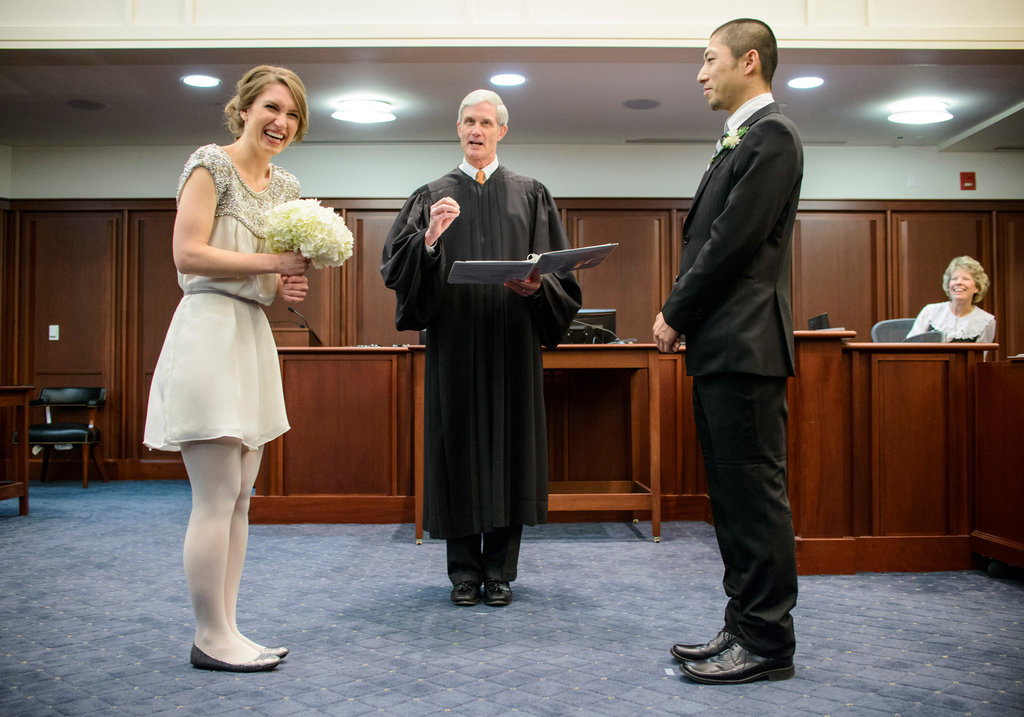 She must have seen a familiar face that she didn't expect in the congregation and forgot the judge had asked for the 'I do' answer. Even the groom is not pleased.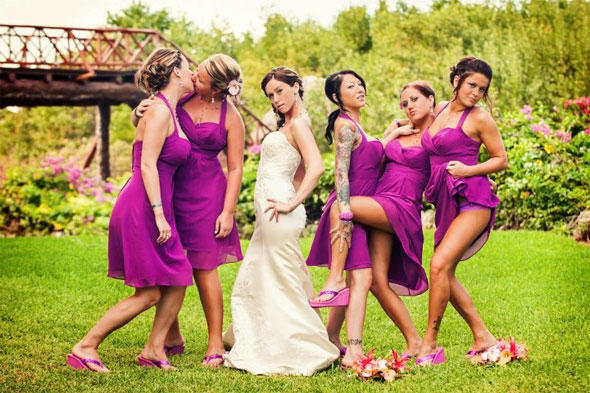 It was time for the bridesmaids to make funny faces and pauses for the camera and the heat took over. The result. A trashy picture you can't place in your living room for your parents to see.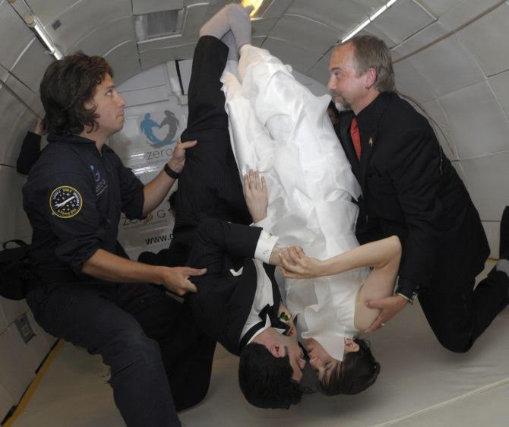 OMG, it's a gravity free space and they hired to unhappy people to hold them up for the kiss. Must have been fun for just the two of them.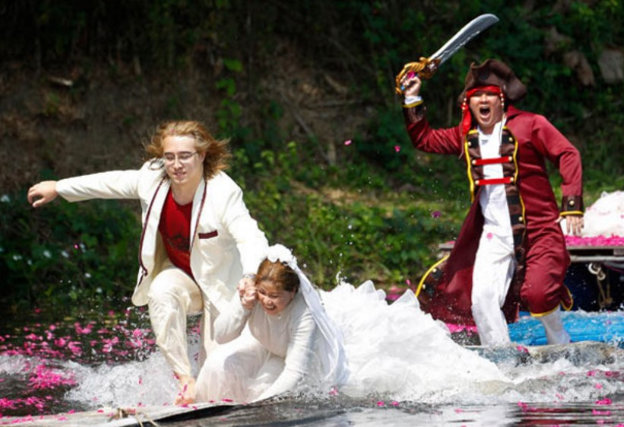 This was supposed to be fun, probably a getaway scene from 'Captain Jake and the Never-land Pirates' until the bride fell down on water and the pirate caught up with them.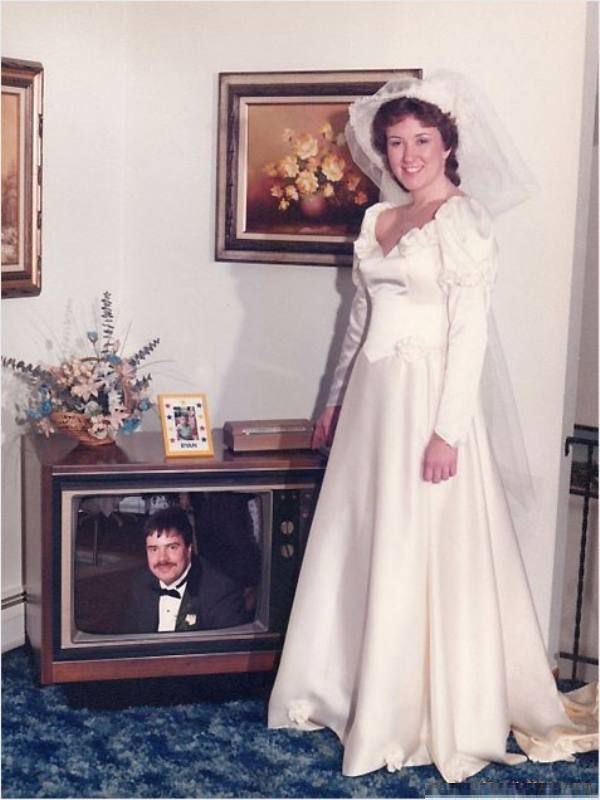 This brings two ideas in my head. Either, she is marrying her father who is in the picture or…wait a minute, is that a TV set or a picture frame? Clearly, this is confusing yet it was supposed to be as sweet as her smile.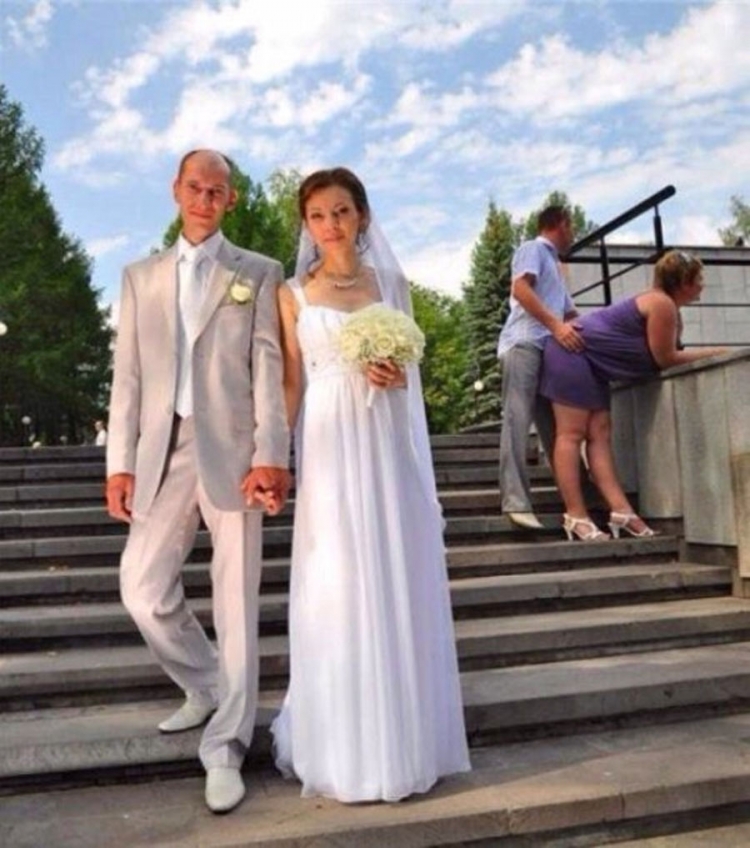 The problem is not the couple holding hands, it's the couple behind them. It's like their version of the present and the future