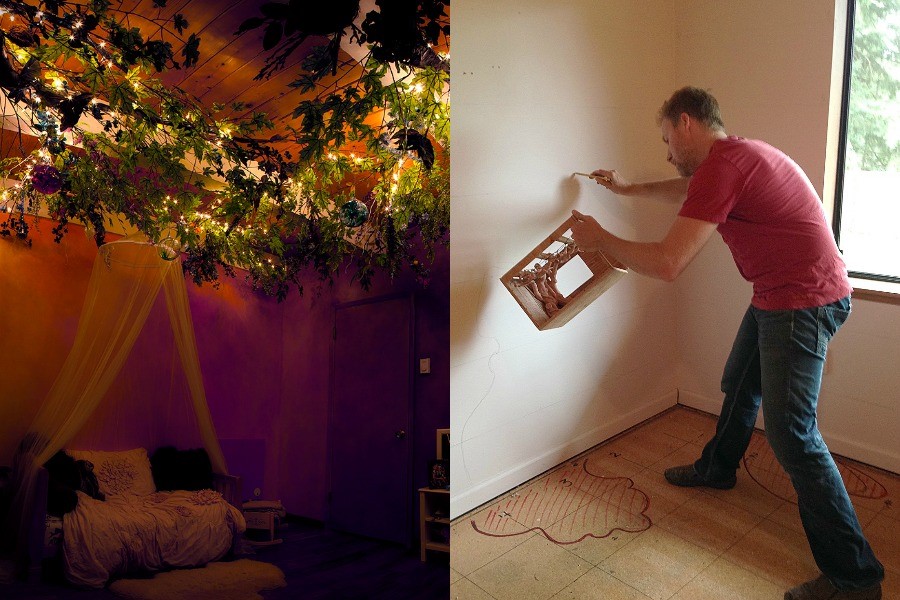 Any parent will be able to tell you that their kids often ask for the craziest things. Their imaginations run wild, unrestrained by the knowledge of how the real world works. And it's always heartbreaking to have to tell them "no." So when one dad's daughter asked him for what seemed like an impossible feat, he decided to just give it his best shot. After all, what's more important than his kid's happiness?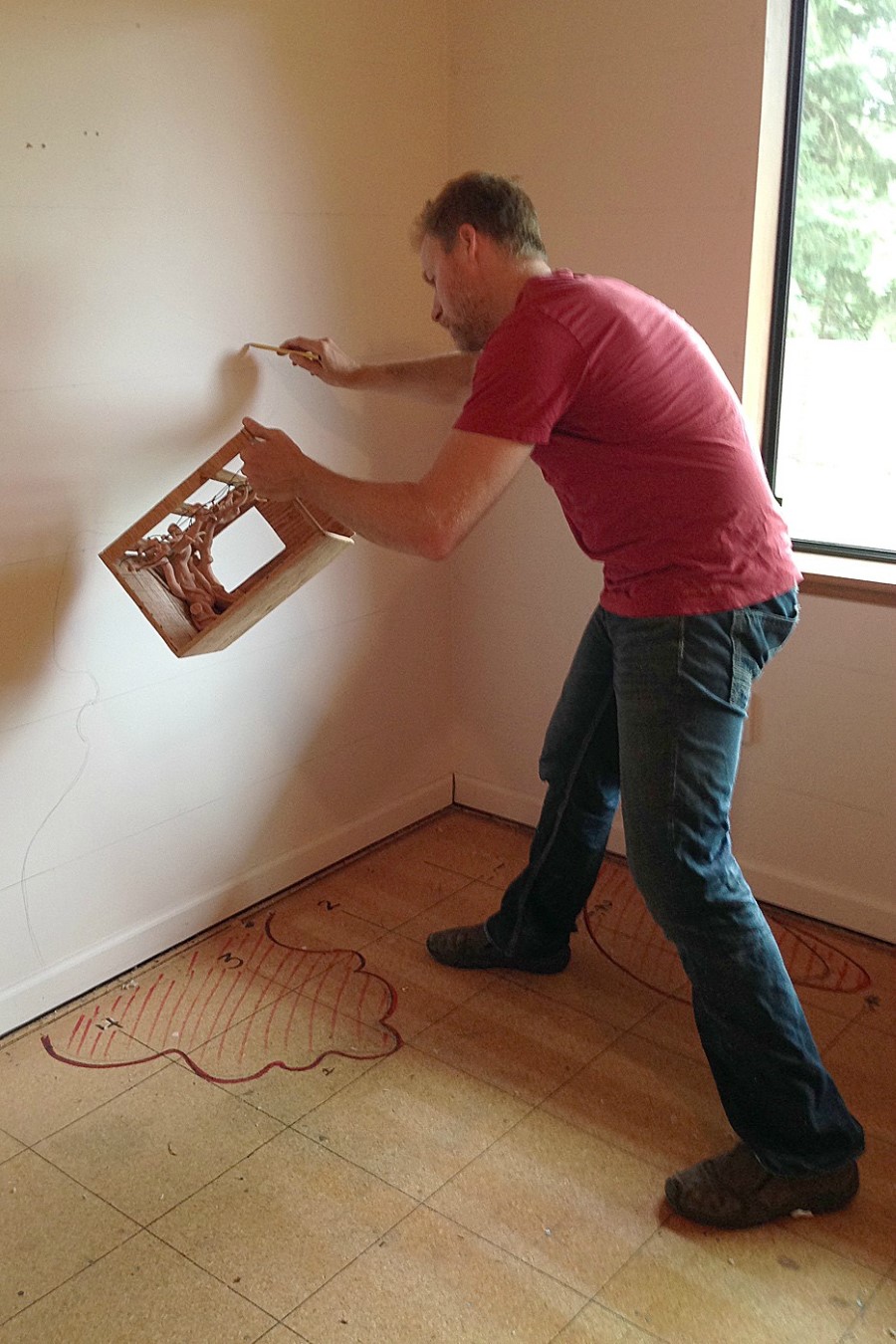 Rob Adams lives in Bellevue, Washington with his wife Nicole and their two kids, Lia and Elliot. By day, he's a video game developer, working as an artist on games like Bungie's Destiny. He spends his time creating virtual environments, but what Lia asked for was something far more real.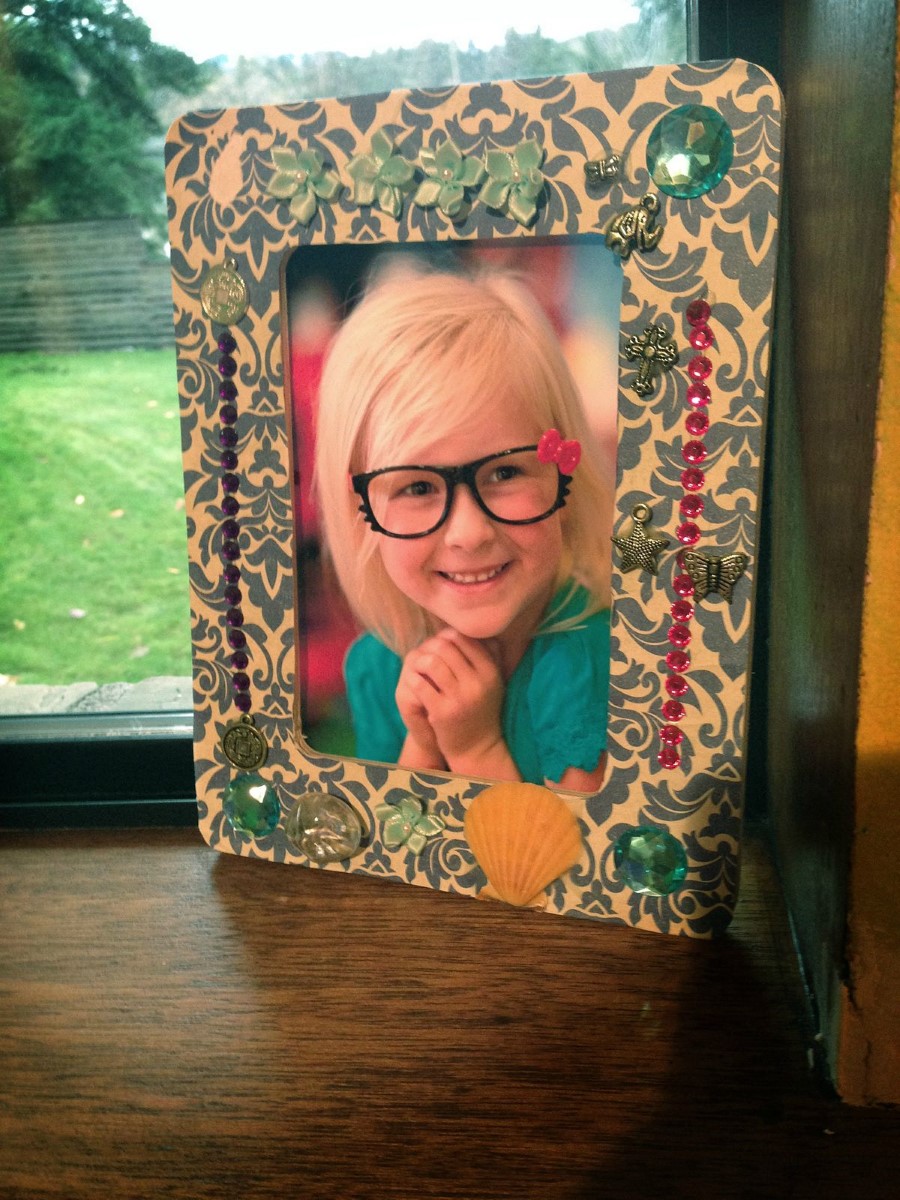 Indeed, Lia wanted to turn her bedroom into a fairy forest, complete with a tree she could climb up to read her books. It's no surprise, then, that Adams found it to be such a daunting task. As he told the New York Post, he'd only ever built that sort of thing in the virtual world: "I had to deal with the realities of physical materials, of metal and concrete and wire and wood."
This is Lia's room before her dad had even begun work on the massive project. Clearly, it's a by-the-numbers six-year-old's room – so it's no wonder Lia wanted something a little different. But she'd leapt from zero to 100 faster than the bullet train with her wild request.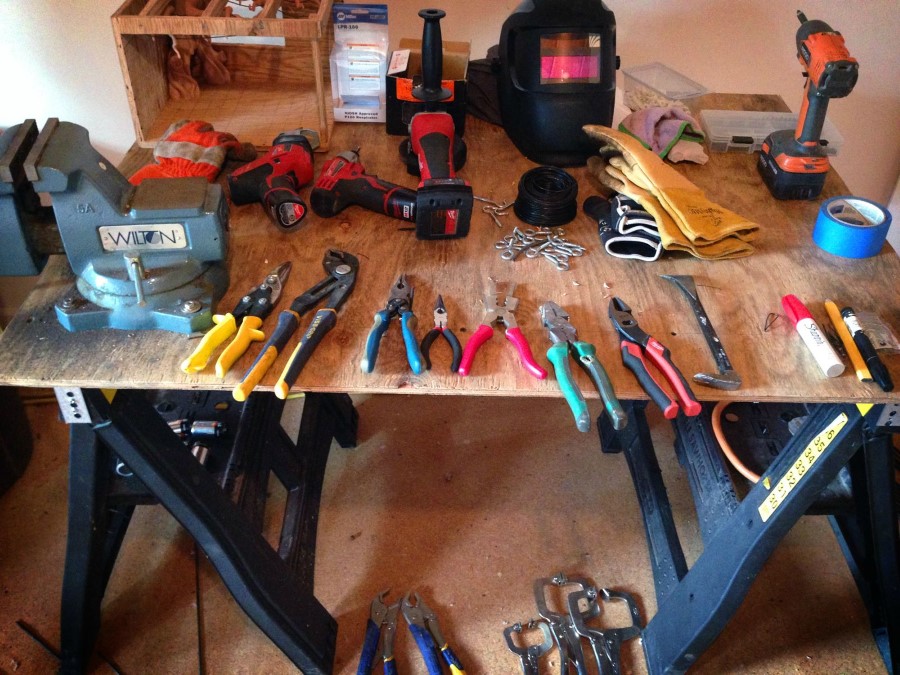 At first, then, Adams looked into hiring someone to install the artificial tree required to anchor the whole project together. However, he soon found that the cost was way out of reach. In fact, for a professional tree like those found in theme parks, he was looking at a six-figure sum.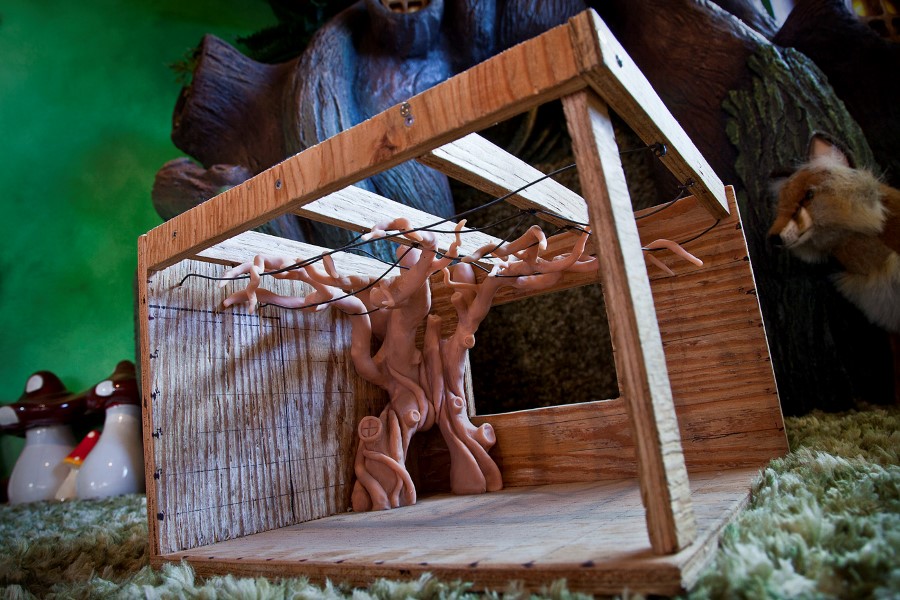 Naturally, then, Adams decided he would have to give it a go himself. And that meant much preparation, including taking a welding class from a local artist and doing plenty of research online. He also experimented with a number of materials, building prototype models in his garage.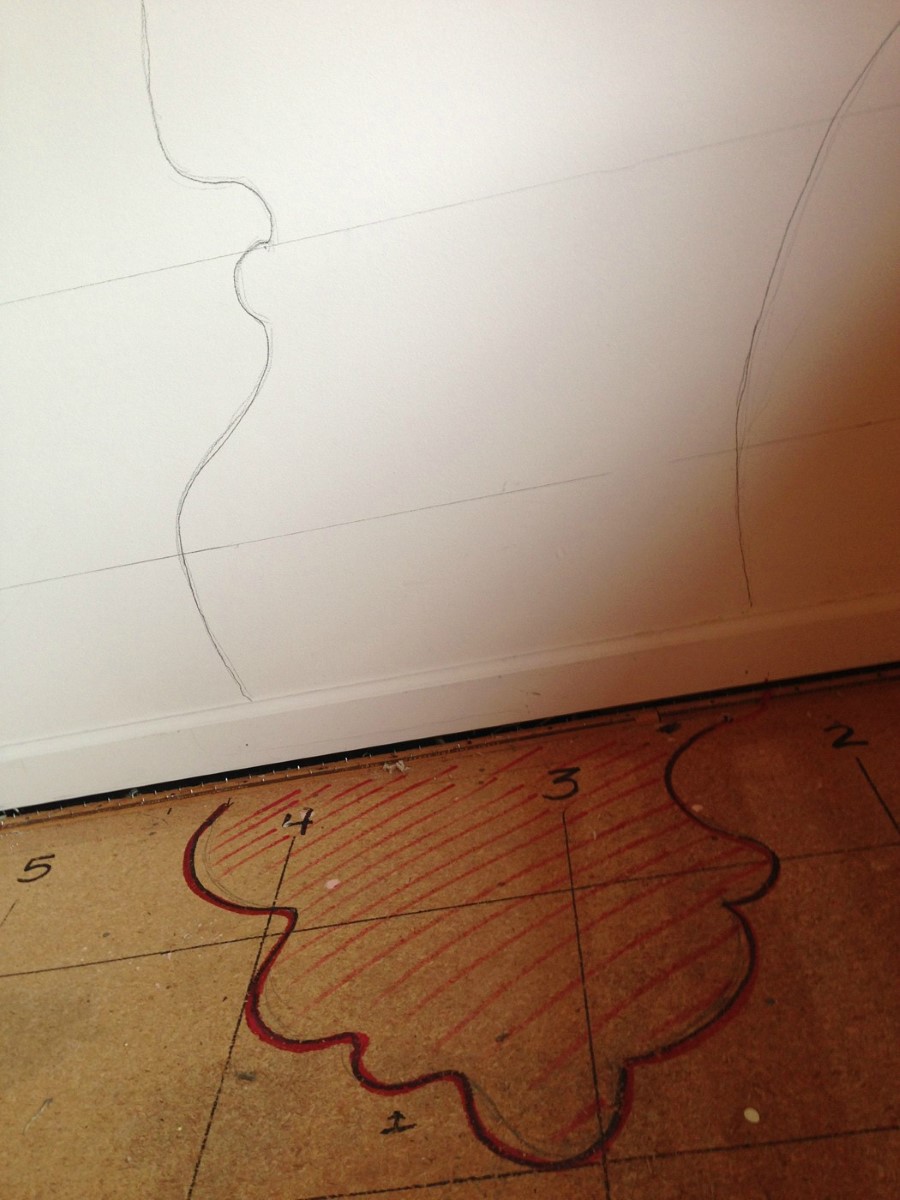 To ensure that the finished result would be as safe as possible, Adams also consulted with numerous individuals from his local fire department. After all, he didn't want the tree to pose a fire hazard in his daughter's bedroom.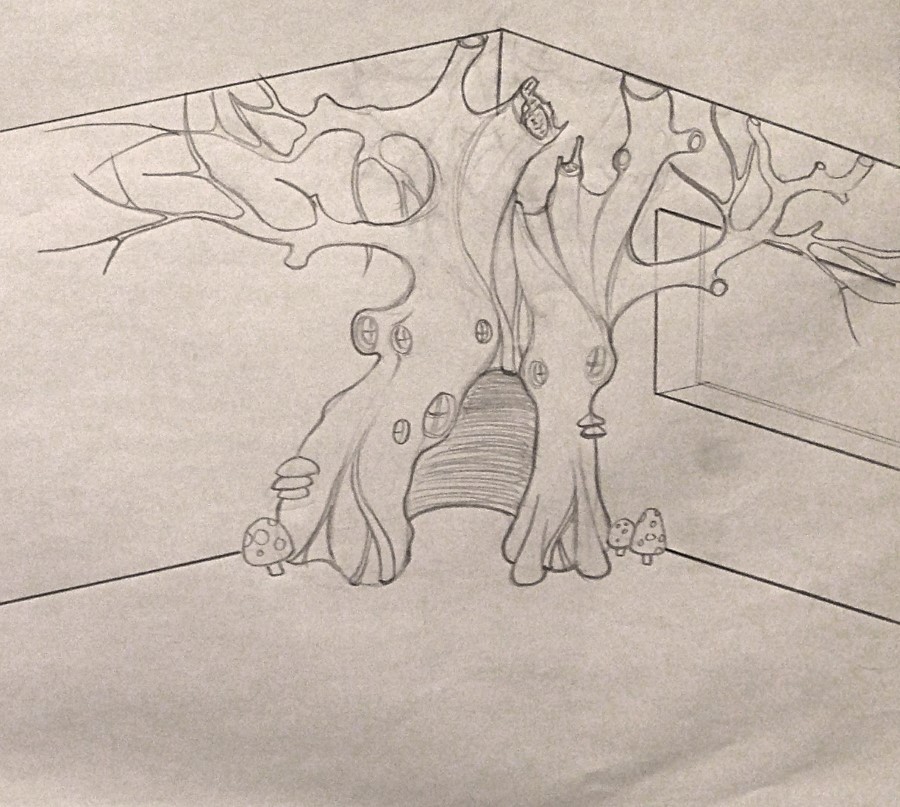 Working mainly on computers in his job, it had been a while since Adams had sat and down and drawn anything with pencil and paper. In fact, it took nearly twelve different attempts to get the sketch of the design right. Most of the early drawings looked too spooky for a child's bedroom.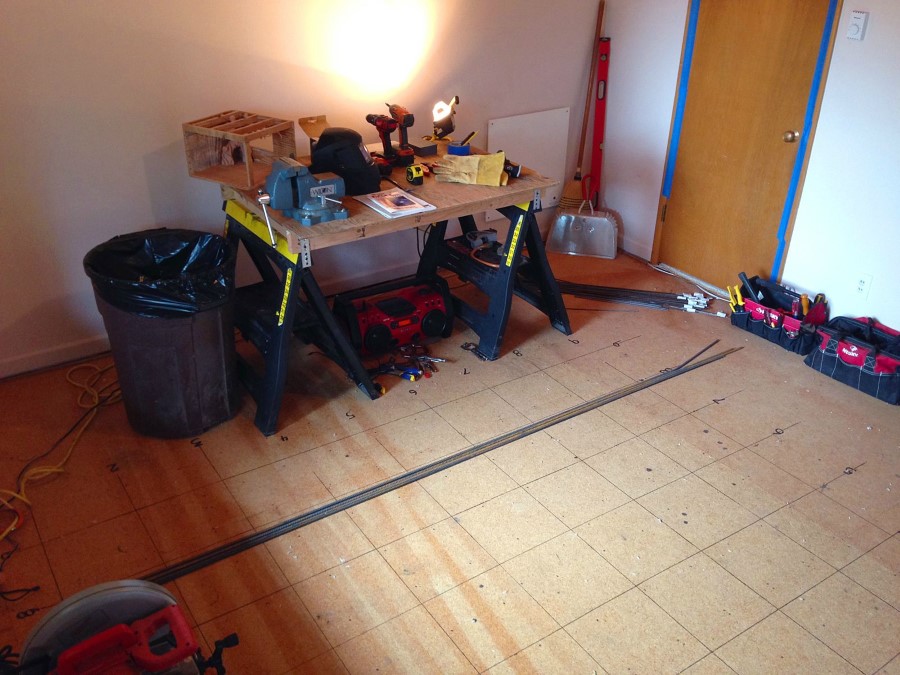 With the initial designs in place and the prototype models worked out, it was time for Adams to get going with the real thing. He marked out a grid on the floor of the room and set up a workstation. Then, he drew the outline of the main tree model over the floor and walls.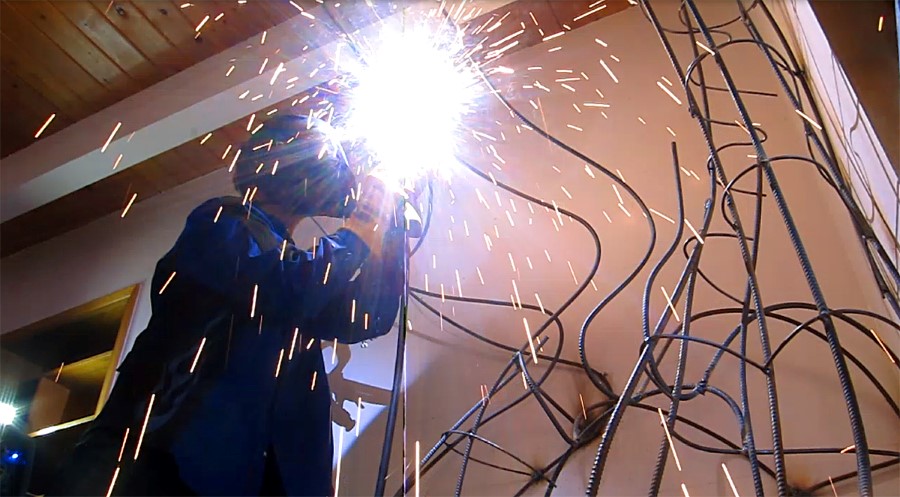 Next, he began constructing the tree's main structural frame using rebar and steel rods. In order to make sure it was strong enough, he reinforced it to support the weight of three adults. Of course, it was only going to actually be used by kids, but it's better to be safe than sorry.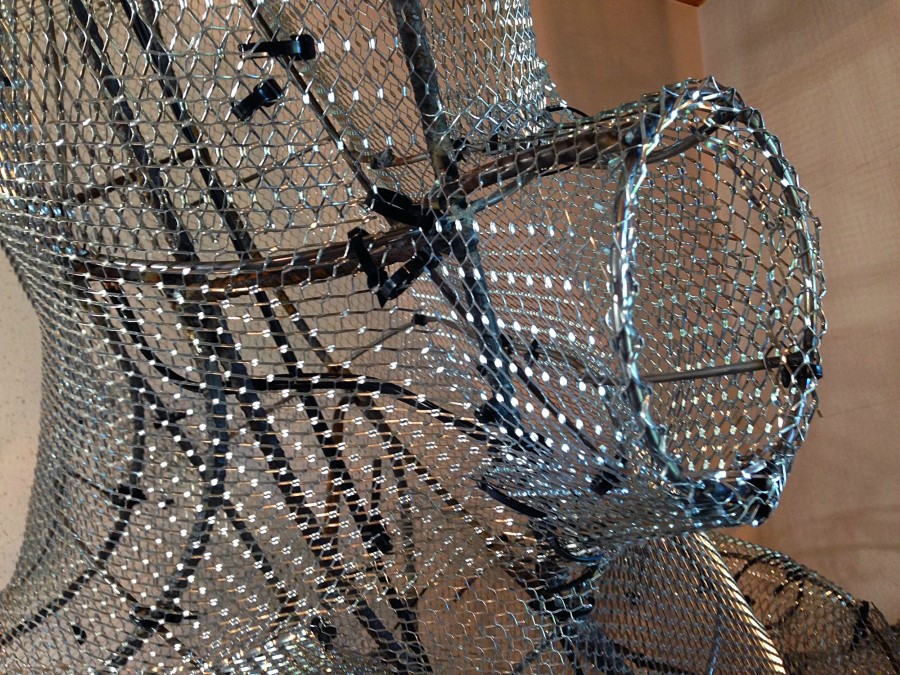 The metal frame would prove to be a source of consternation for Adams. Indeed, as he told the Post, "I injured myself almost every time I worked on it. Nicks, scratches, pretty bad bruising, fairly deep cuts, burns. I burned my hair and face a bunch of times. Lia said, 'Daddy, are you okay?' I said, 'Yes, I'm okay. I'll just get another Band-Aid.'"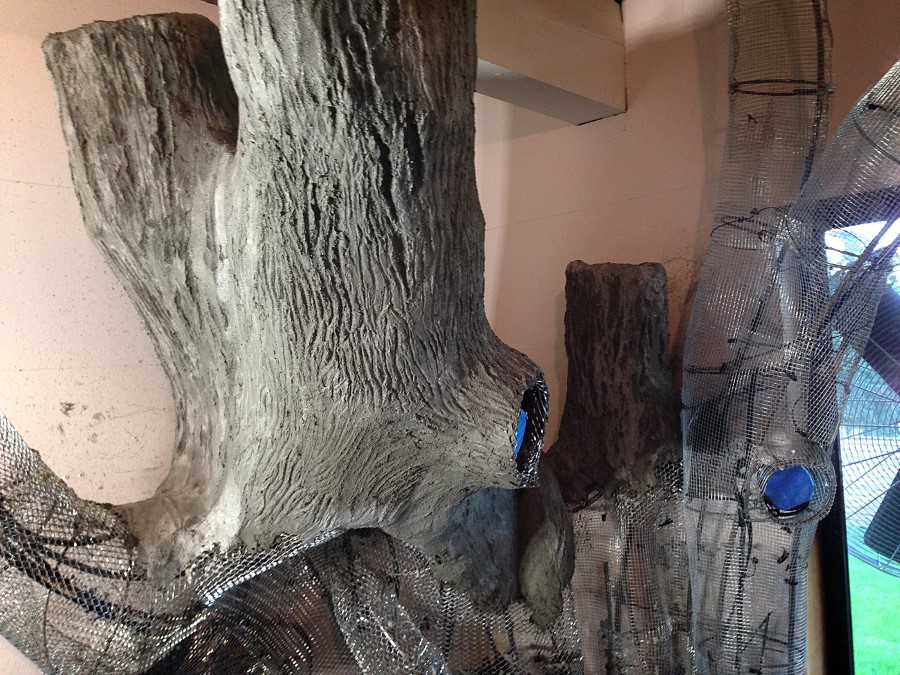 Once the metal skeleton was finally complete, Adams could start applying the concrete that would make up the bulk of the tree. By this point, he'd spent an incredible 175 hours working on the gargantuan project.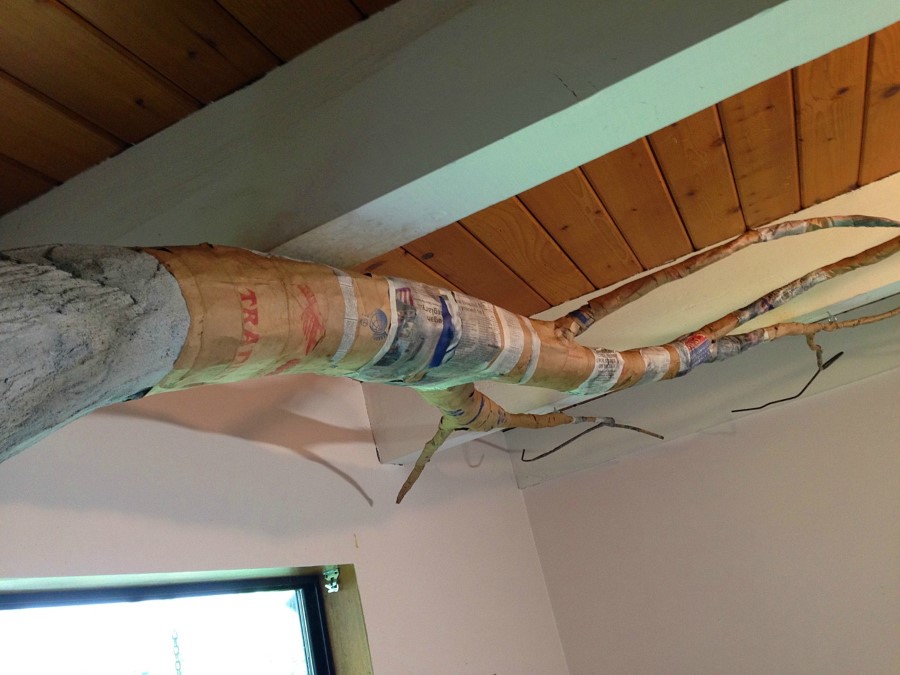 While the concrete body worked perfectly for the trunk of the tree, it wouldn't stick properly to the branches that snaked out over the ceiling. Instead, Adams was forced to improvise using papier mâché – a solution he described as "lightweight and easy to apply."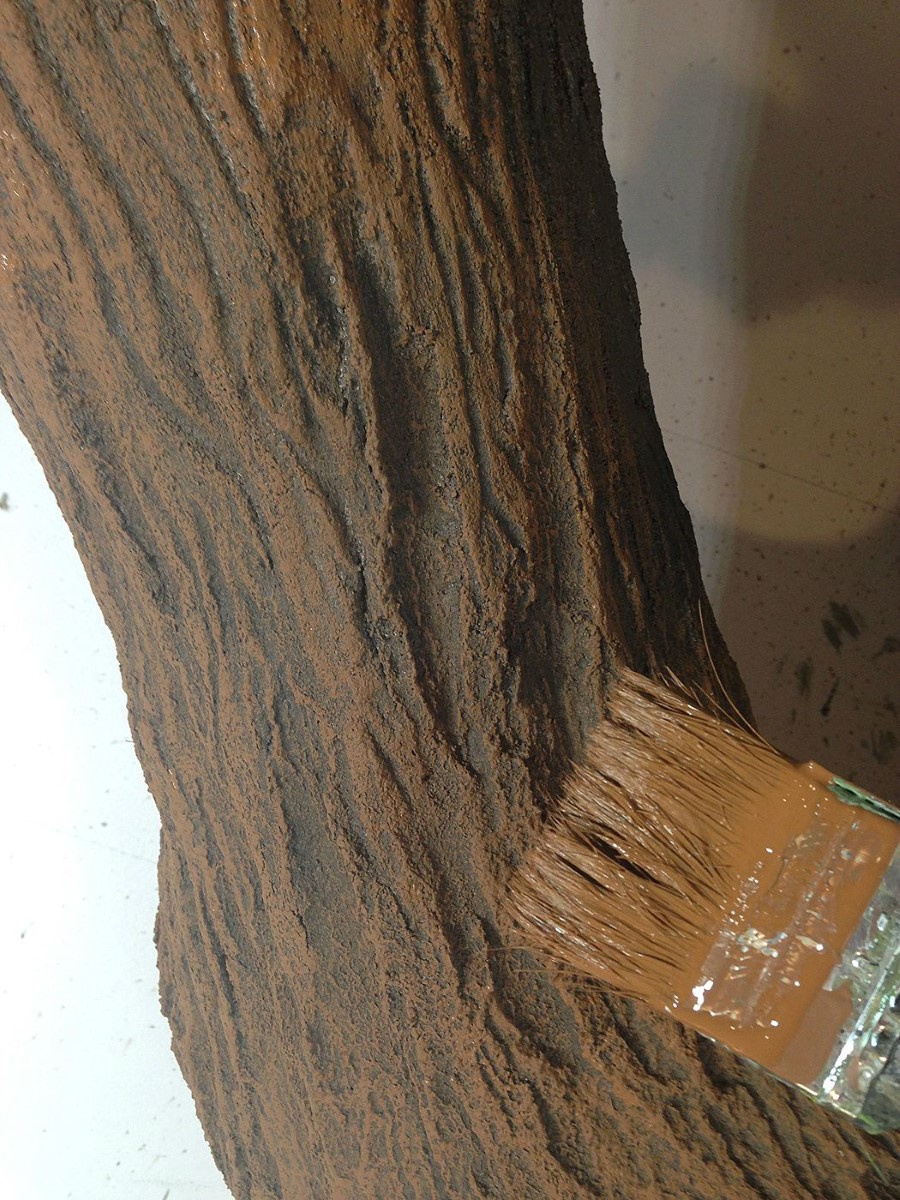 With the models in place, it was time to start decorating. However, Adams was particularly rusty when it came to painting – something he hadn't done since building Warhammer 40K models in his youth. Instead of expensive ink, however, he used clothing dye to achieve the effect he wanted.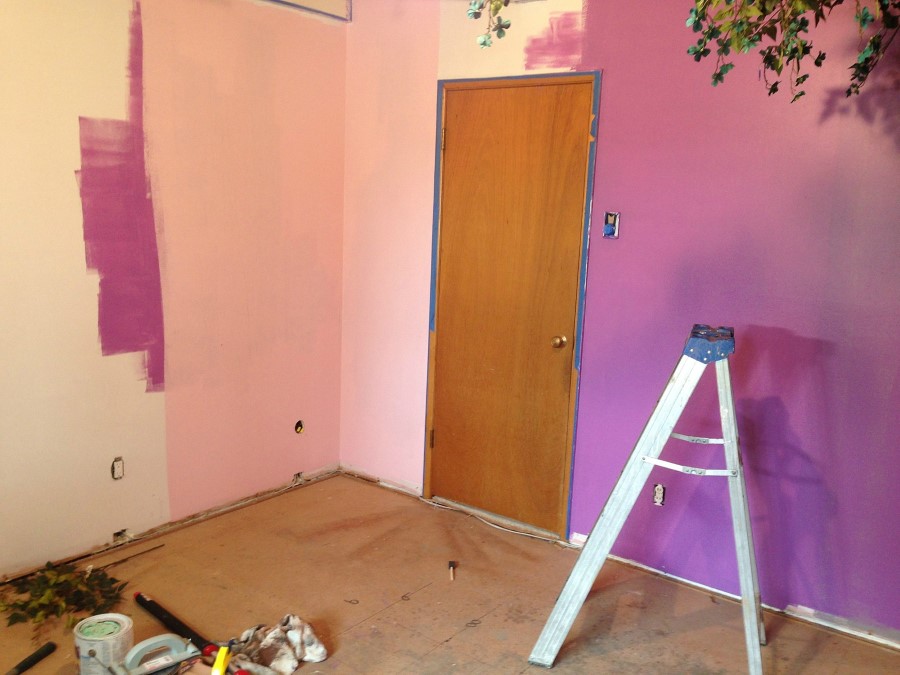 At this point, Adams turned his attention to the rest of the room. After all, having a random tree sat in an otherwise normal room wouldn't have looked very impressive. As such, it needed a few special additions to tie it all together.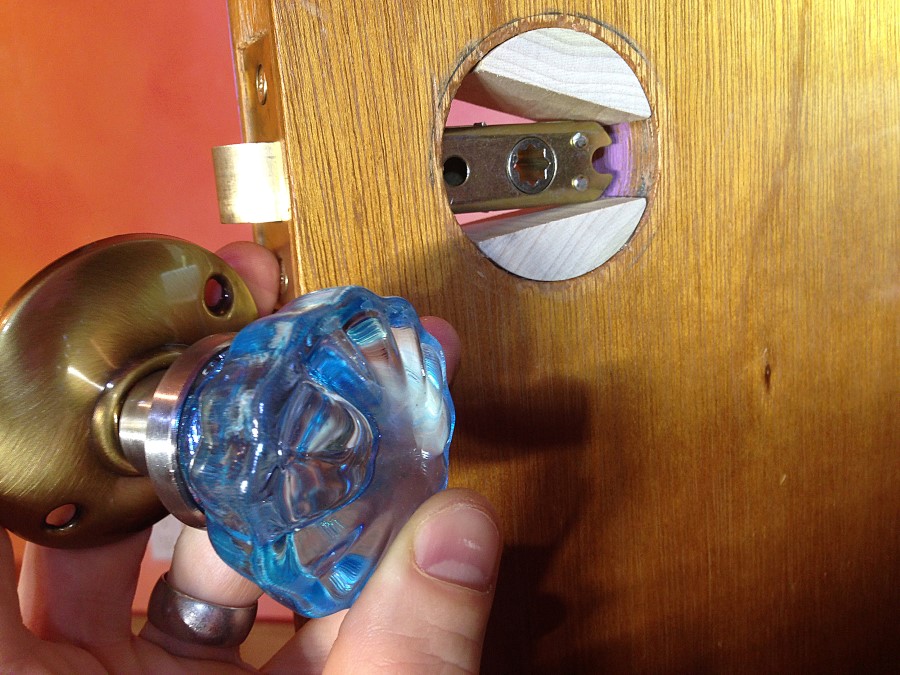 And so, Adams got to work painting the walls and laying down a new hardwood floor, with the help of his father-in-law. He also added some wonderfully inventive touches like custom glass doorknobs, taking the entire project to the next level.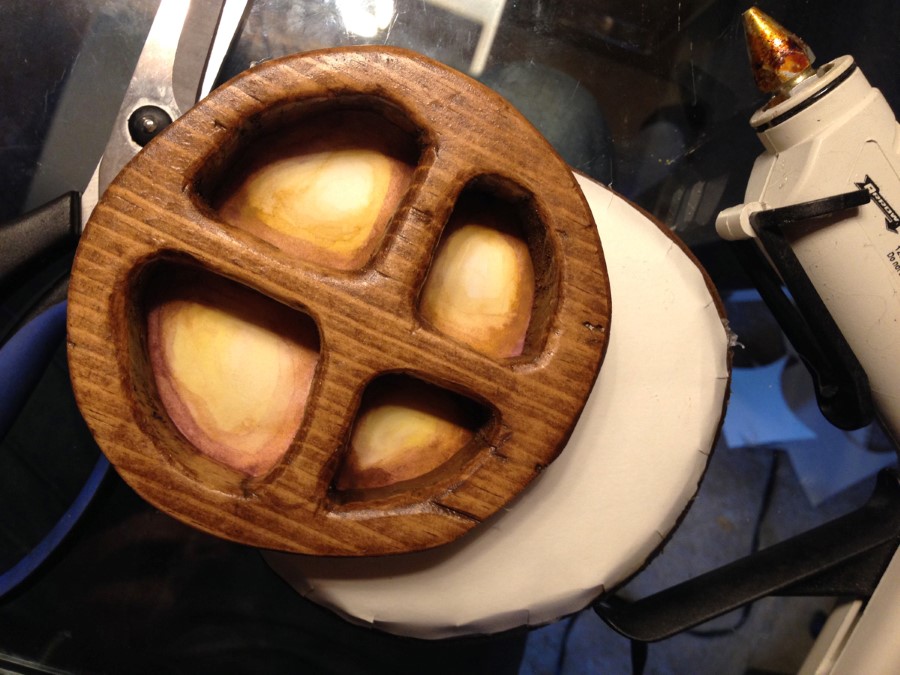 After that, it was time to move on to the small details, like the fairy windows for the tree. Each one would have a light source inside that shined through a piece of paper, painted in watercolors to give it a rustic effect.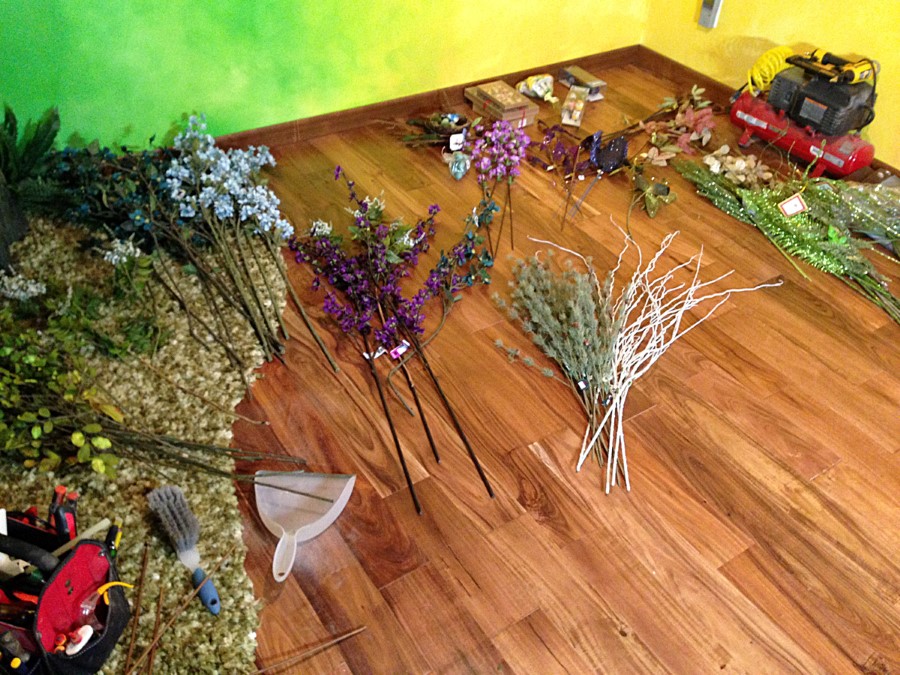 The final touch involved adding foliage to the room, completing the "fairy forest." Adams bought all kinds of different branches and flowers to add some variety to the scene, before adding in smaller decorations like birds and butterflies.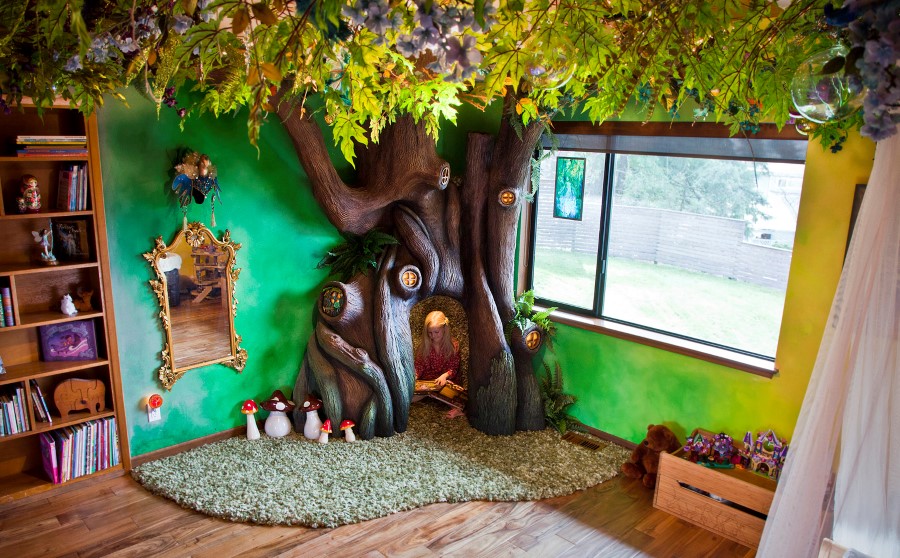 And with that, the room was finally complete. In all, it took Adams some 350 hours to plan, design, construct and finish, over dozens of spare weekends and vacation time. And when all was said and done, he was $4,250 worse off – but looking at the result above, it's hard to say it wasn't worth it.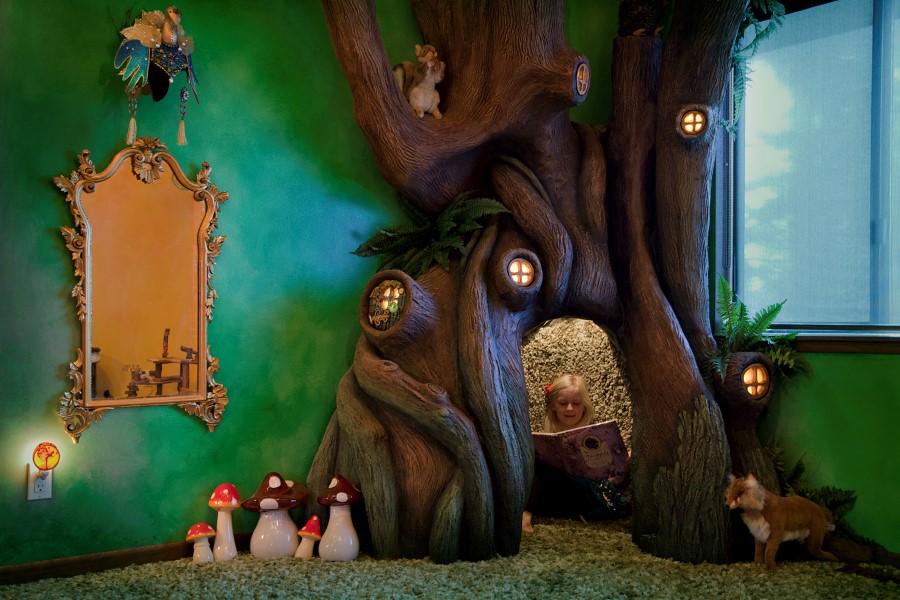 In the end, Adams built two seats into the tree. His original designs always included the top seat, but at the suggestion of his wife Nicole, he'd also incorporated a carved out seat in the trunk. The interior is carpeted, with a light for Lia to read her books under.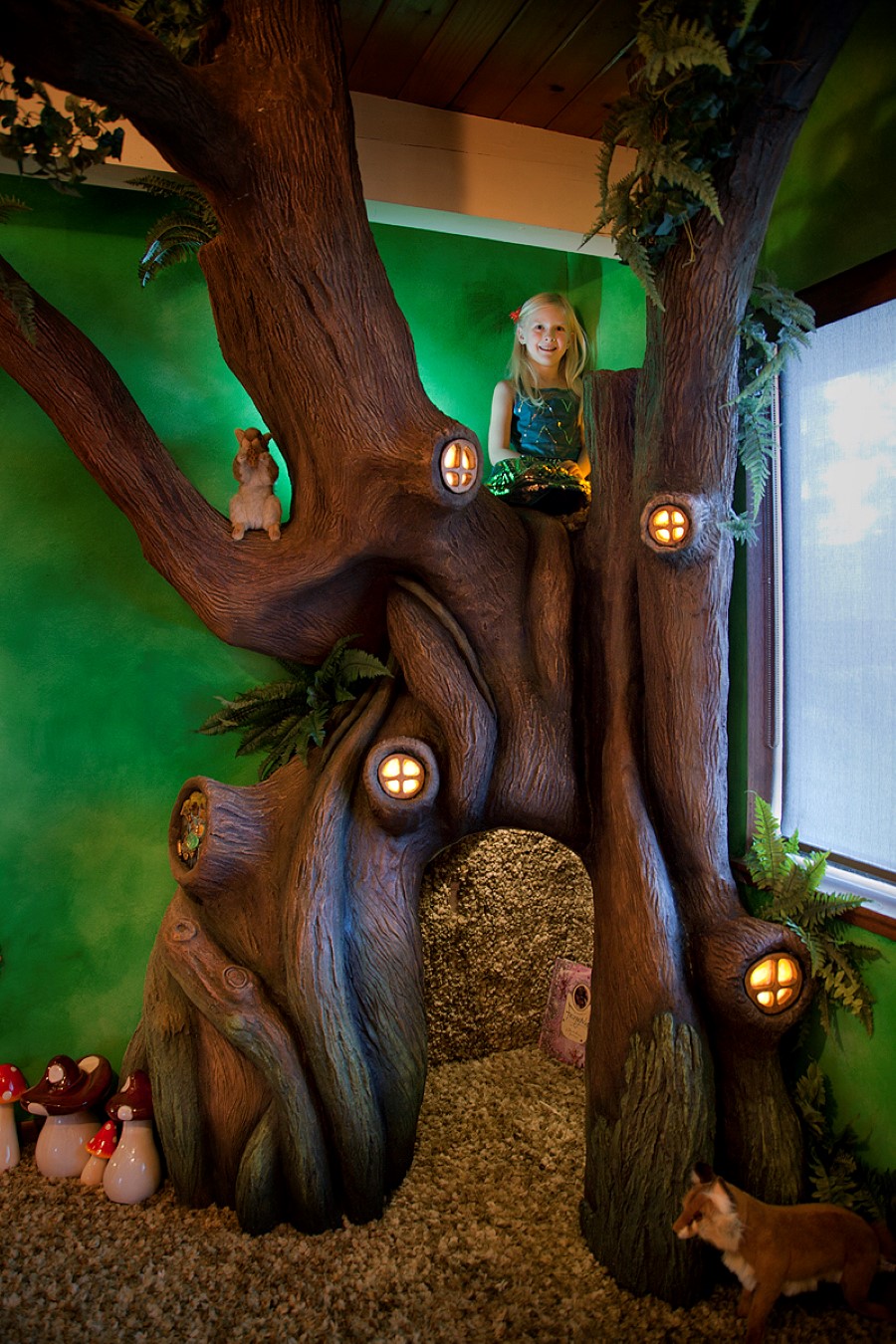 The process wasn't all rosy, of course, as Adams told the New York Post: "There were a few nervous breakdowns, when I cried in frustration a few times, 'Oh my God, this isn't going to work. Oh my God, I'm a huge failure.'" But the doting dad said his daughter's photo on the shelf gave him the motivation he needed to get through it.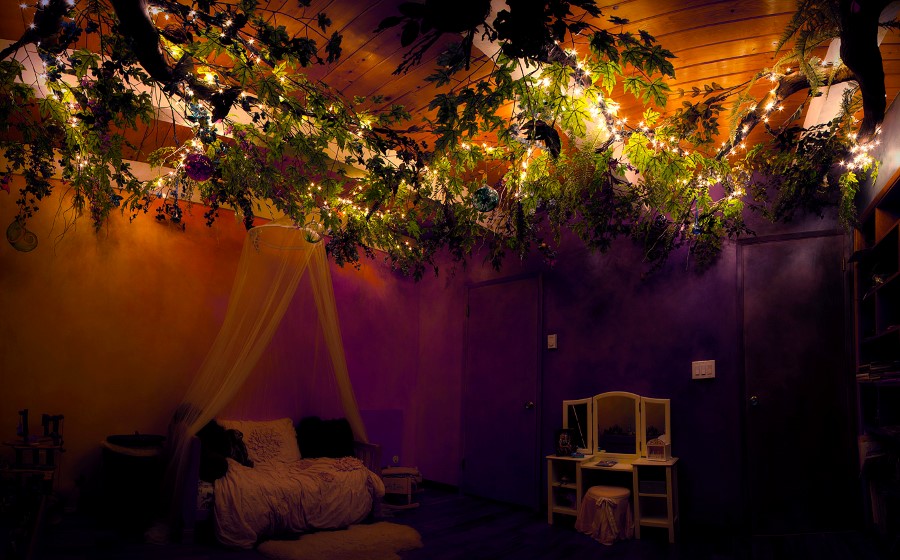 Indeed, it's clear that this is one of the most dedicated dads we've ever seen. And the internet apparently agreed, as when he posted images of his incredible feat online, Adams found himself inundated with requests to build something similar for other families. Instead, he says his next project is an outdoor pirate ship treehouse for his son Elliot. We can't wait to see it.