So youwatch a movieand seesomeone familiar but you just couldn't figure out where or what film/ show / music video you had previously seen that actor from. Pre-occupied and impatient, you reach out yoursmartphone and googled the cast of the filmyou're watching and to your surprise, It wasn't the celebrity you were thinking of. But… You could've swore you saw that familiar face before, you're even almost a hundred percent sure it was the same guy or gal.

Has this ever occurred to you? If so, then you're not alone! We've all experienced this ultimate celebrity fluffnow and then of recognizing a familiar face on TV that turned out to be a different person fromthe one in your head. Don't fret, you're not losing you're mind, you are only experiencing the HollywoodDéjà vu and it's these celebrities and their doppelgangers are to blame!
Here's our Top 20 List of Hottest Hollywood Celebrities And Their Doppelgangers.
1. ZOOEY DESCHANEL AND KATY PERRY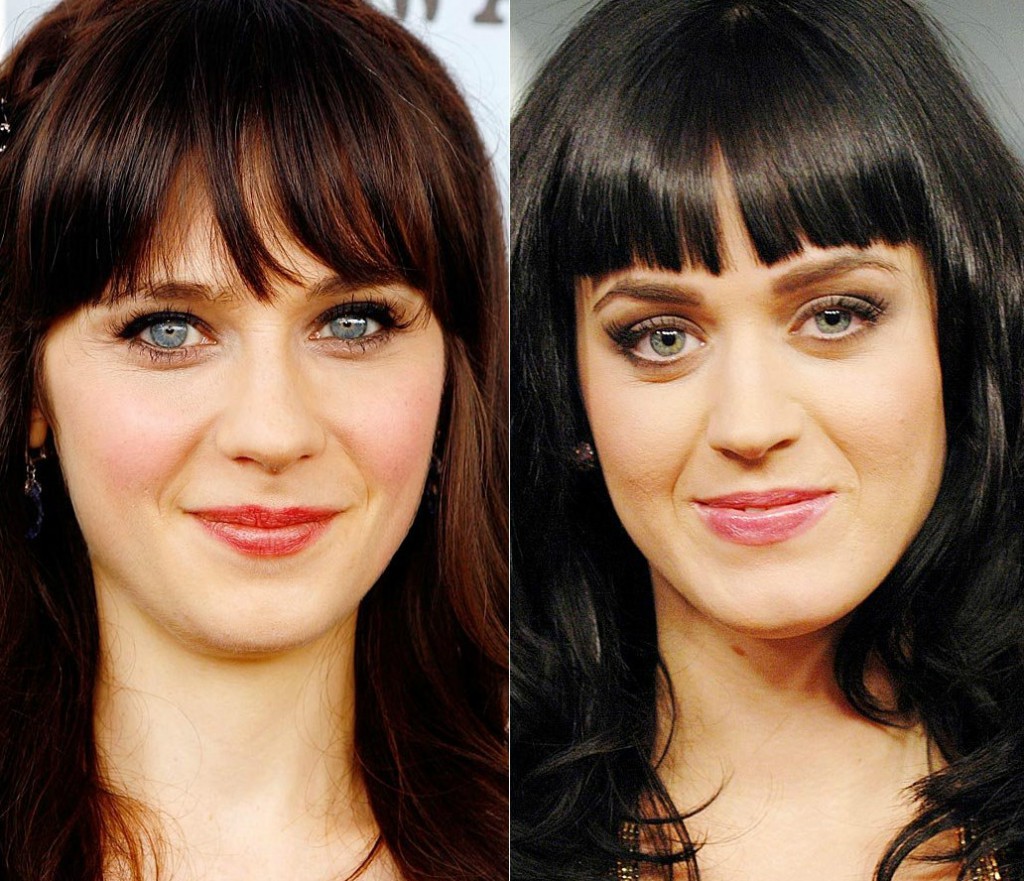 Who would have thought our favorite new girl Zooey would end up looking like our favorite pop diva Katy? As both have the same classy 90's hair style, blue eyes, and charming smile, no one could ever deny their similarities.
2. ROSELYN SANCHEZ AND NICOLE SCHERZINGER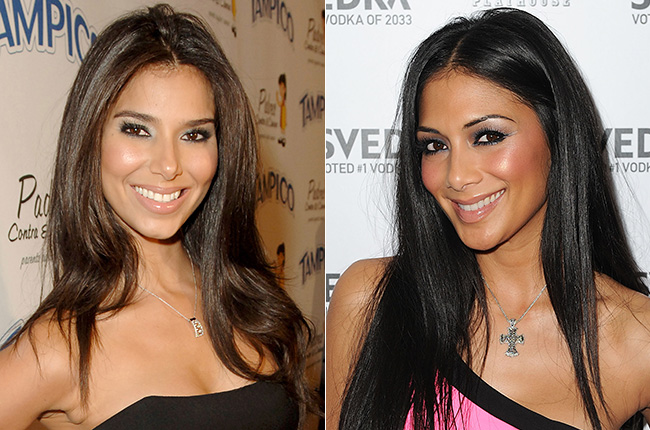 Sometimes we get confused withthese two. With both havingthe same perfect tanned skin and mediterranean mixed beauty, the only way we could probably distinguish one from the other is whenNicole (lead of the girl group The Pussycat Dolls) would start to sing and Roselyn (model and actress) would um… strut on runways.
3. SELENA GOMEZ AND LUCY HALE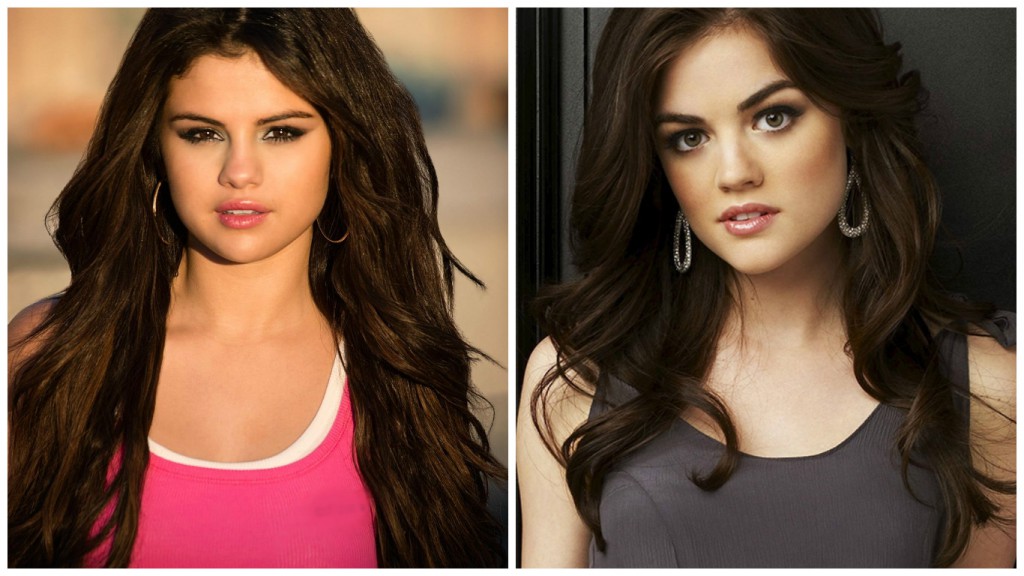 When it comes to similarity, it's not only their physical appearancethat these two had ticked off the checklist, but also their career path. Selena has started from being a young actress of the famous disney showWizards of Waverly Placeand later on took her career up a notch by jumping in to the music world with her dance-pop hits. Lucy Hale on the other hand had the same thing going on, as she startedthe peak of her acting career by starring as one of the lead characters of the famous tvshow, Pretty Little Liars and later on joined the music industry world as a singer with her country style hits.
4. LEIGHTON MEESTER AND MINKA KELLY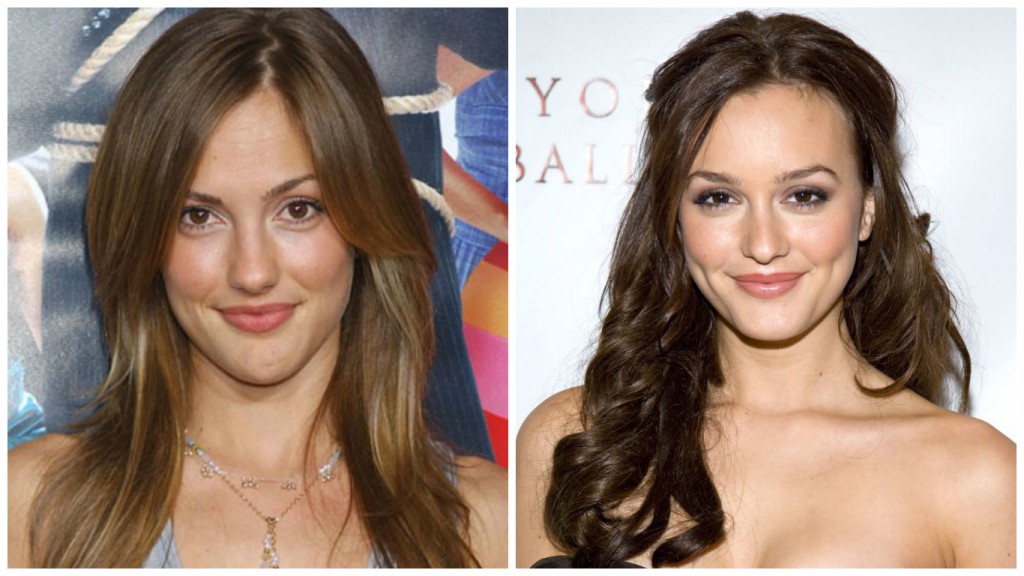 If you have a problem distinguishing both actress, don't worry, you're not the first one! Minka and Leighton hasthe same cute and charming features that leaves us all breathless in awe. To get us more confused, they both starred aslead characterson the thriller movie, The Roomate,where we see both played the roles of each other's bestfriend.
5. WILL FERRELL AND CHAD SMITH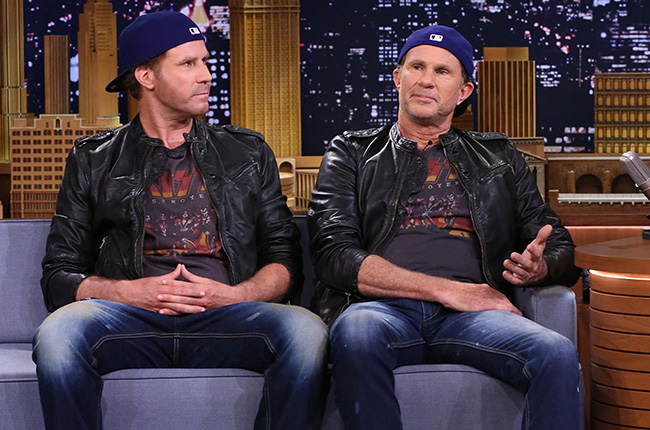 Hasanyone ever seen this coming? When both Will Ferrel and Chad Smith from the Red Hot Chili Peppersappeared atThe Tonight Show Starring Jimmy Fallon,all dressed in identical outfits and having the same grinning expression, No one could ever tell who's who.
6. EMILY BLUNT AND ALICIA VIKANDER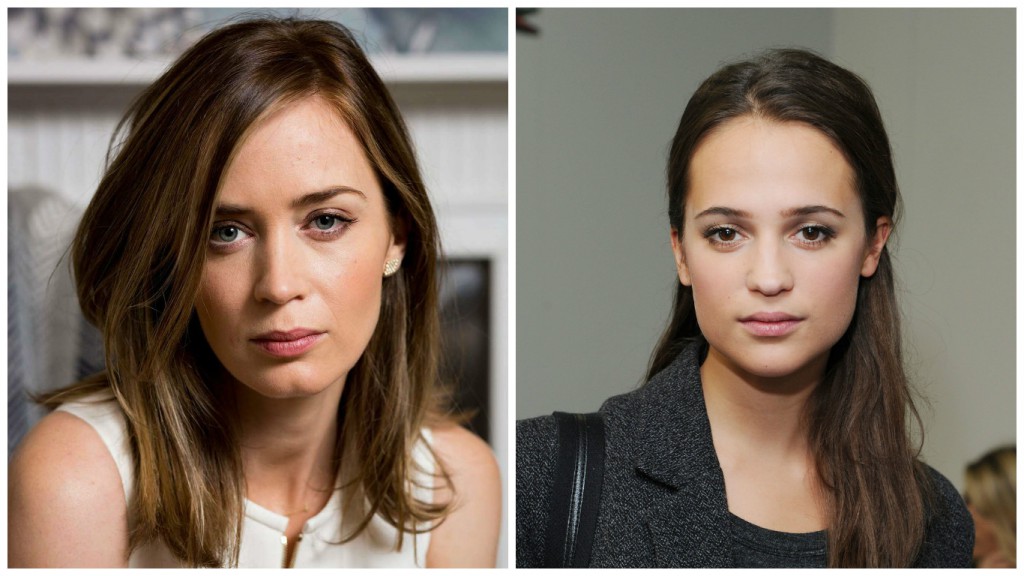 Sweet talented Emily Blunt and our dearest Ex-Machina rising star Alicia Vikander has been baffling us for quite a while now. Not only they both have that tantalizing innocent eyed lady look on their faces but they also play almost the same distinguishing character roles in their movies.
7. CHORD OVERSTREET AND AUSTIN BUTLER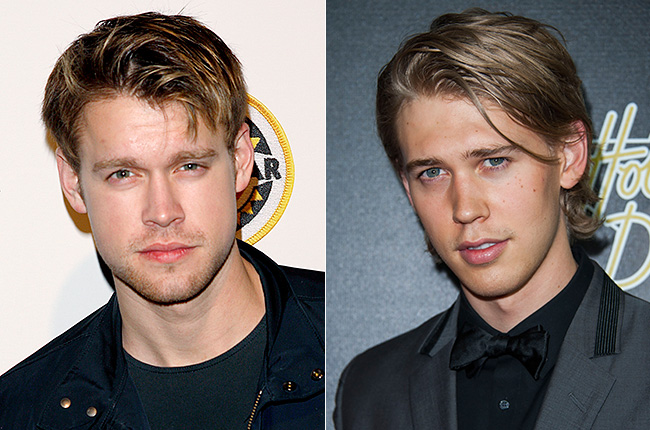 Our blonde hotties are both making their way to hollywood fame as Chord rises up on his role as Sam in Glee and Austin plays a lead role in the drama-sitcom The Carrie Diaries.If you were to choose a date betweenthese two, who would you pick?
8. JONATHAN PRYCE AND POPE FRANCIS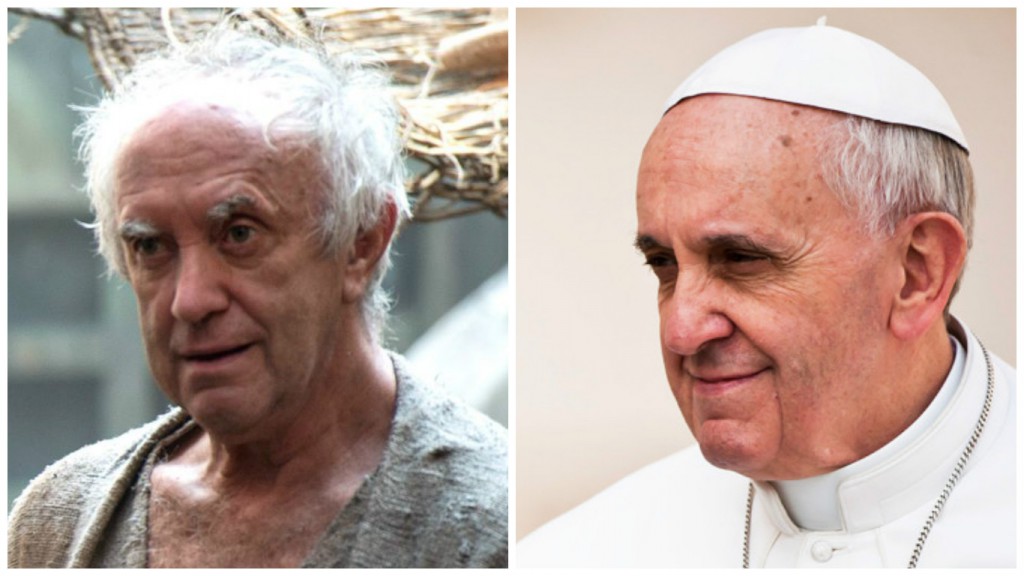 Oh my! Is this true? Is The High Sparrow (Jonathan Pryce) and Pope Francis,reallythe same person? It must be! I mean, besides having similar faces and the same distinguishing grins, they both propose a constitution of equality for both the rich and poor alike. Plus, theyhighly condemn sinnersto atone for theirsins.
9. IAN SOMERHALDER AND ROB LOWE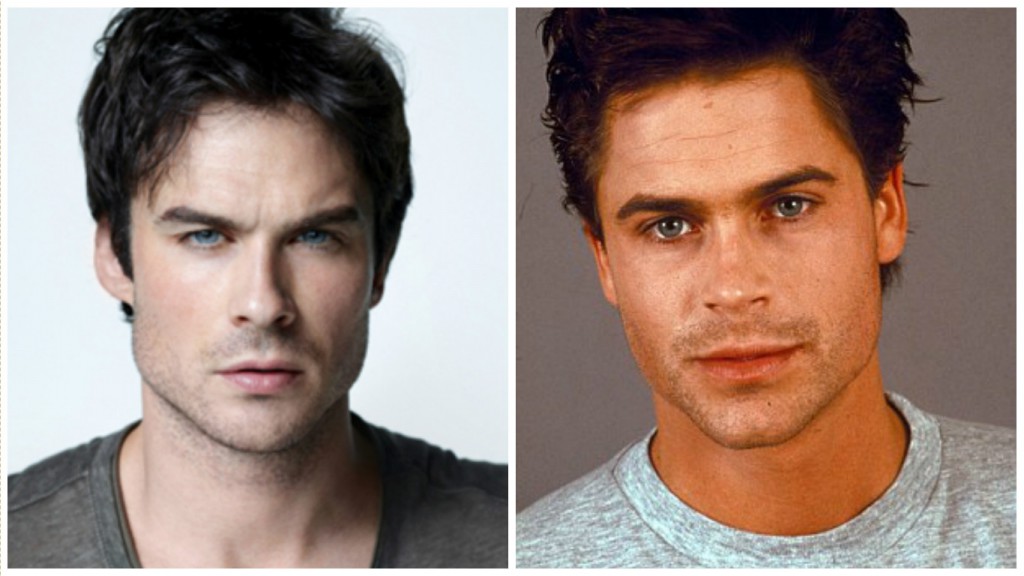 Have you ever watched an 80's movie where you see a bad boy looking Ian Somerhalder cutie strutting around your screen getting all the pretty girls? Well, technically, it's not Ian Somerhalder! It's Rob Lowe in his prime and by golly is he a heartthrob or what?!
10. LILY ALLEN AND NATASHA KHAN
Okay, so both are really talentedartists, both are from the UK, and both gals wear vintage boho headbands. It may only be their music genre that differs them from their look-alike facial features as Lily plays pop and Natasha plays Indie.
11. ZAC EFRON AND KEVIN ZEGERS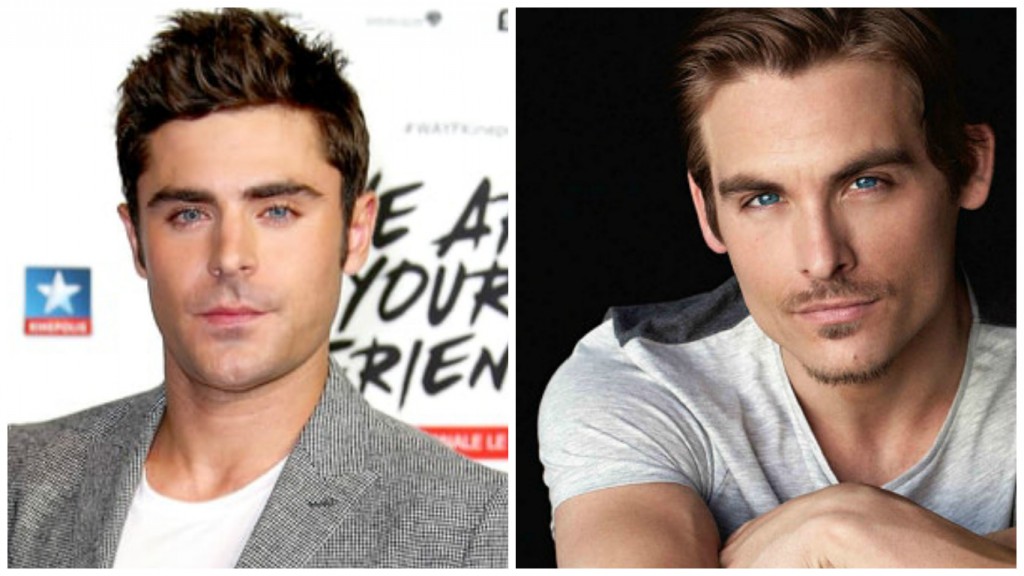 There's a reason why Kevin Zegers is the Zac Efron of Canada. Besides looking extremelyalike, both of them had similar career backgrounds. From starting as child actors to becoming man candy heartthrobs to taking up more big and more serious roles in their latest films.
12. ELIJAH WOOD AND DANIEL RADCLIFFE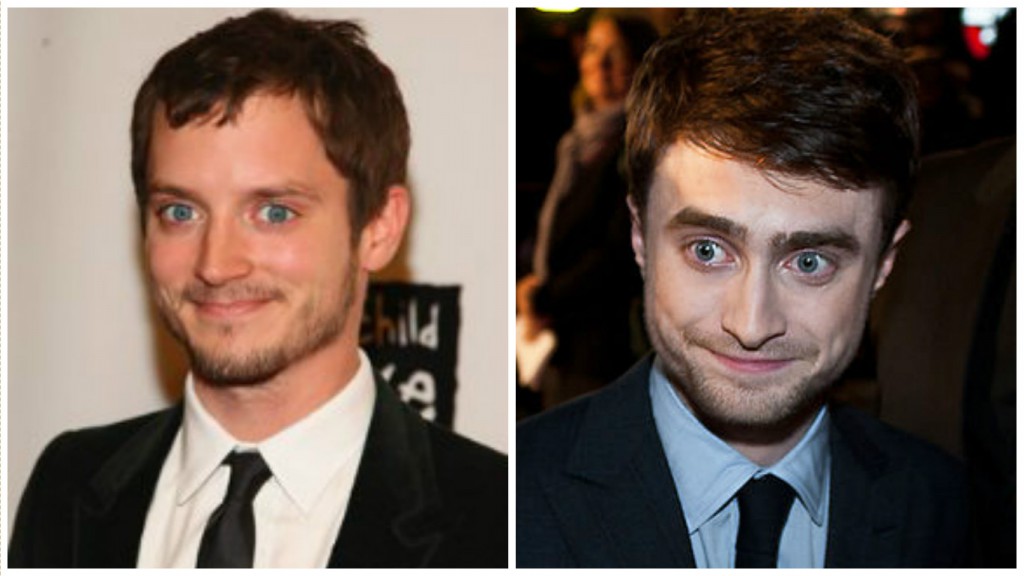 Oh man! This one's too good to be true! Can Frodo Baggins be actuallyrelated to Harry Potter? There is no doubt you can see the similarities between both's square faces and silly expressions. Nevertheless, there is no denying that both actors are extremely talented in their craft, we can't even distinguish which one of the two is better. What do you think?
13. AVRIL LAVIGNE AND CHLOE GRACE MORETZ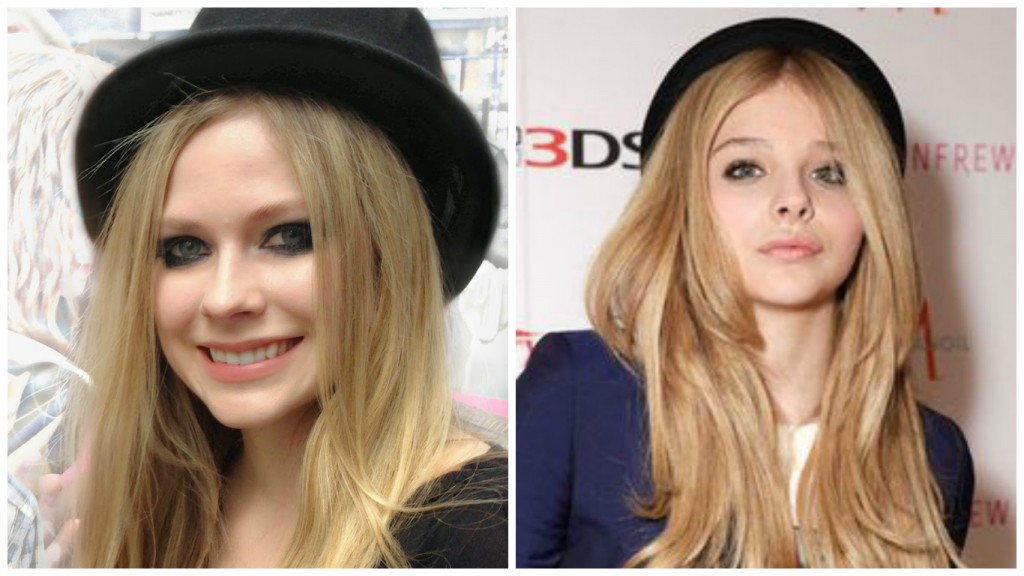 Maybe it's because both of these blonde ladies are wearing the same hat and the same hair styles, that made them looked unexplainablythe same. But you gotta admit, there are several random instances where you thought one was the other.
14. MILEY CYRUS AND JUSTIN BIEBER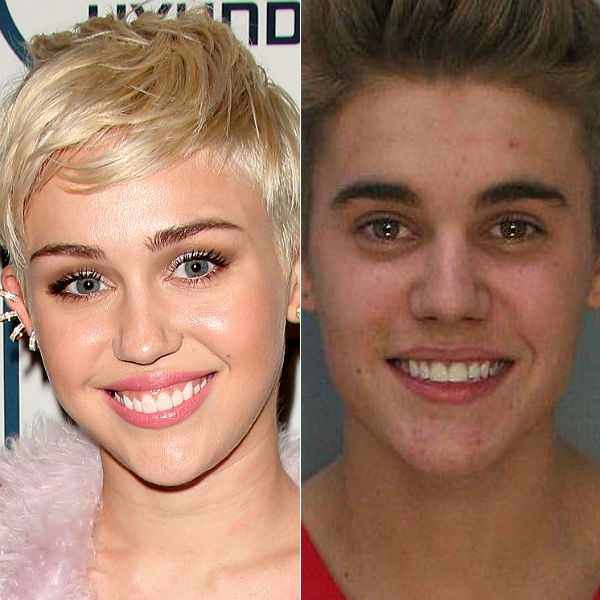 Umm… So we're kind of in the verge of figuring out whether or not these two are totally blood related or not. I mean, just look at the picture above? Isn't that saying enough?
15. SCARLETT JOHANSONN AND AMBER HEARD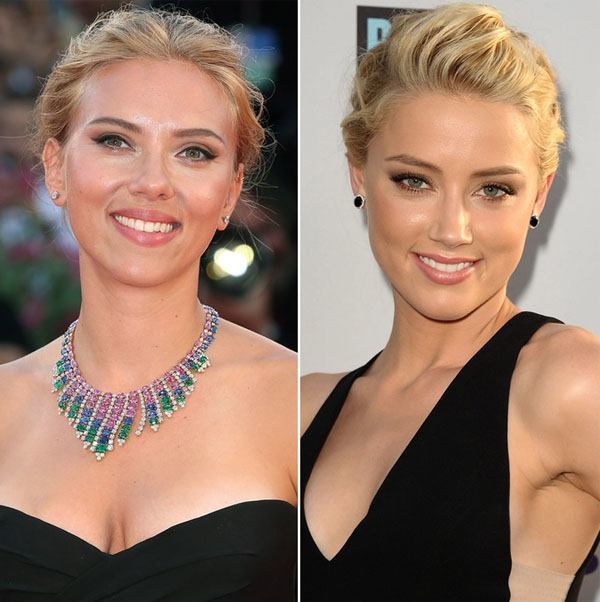 Perhaps you were not the first one to notice that the beautiful Amber Heard had similar facial features with our favorite Black Widow, Scarlett Johansonn. To add up, both have the same alluring smile, you just couldn't pick which one is more attractive than the other!
16. KAT DENINGS AND EMMY ROSSUM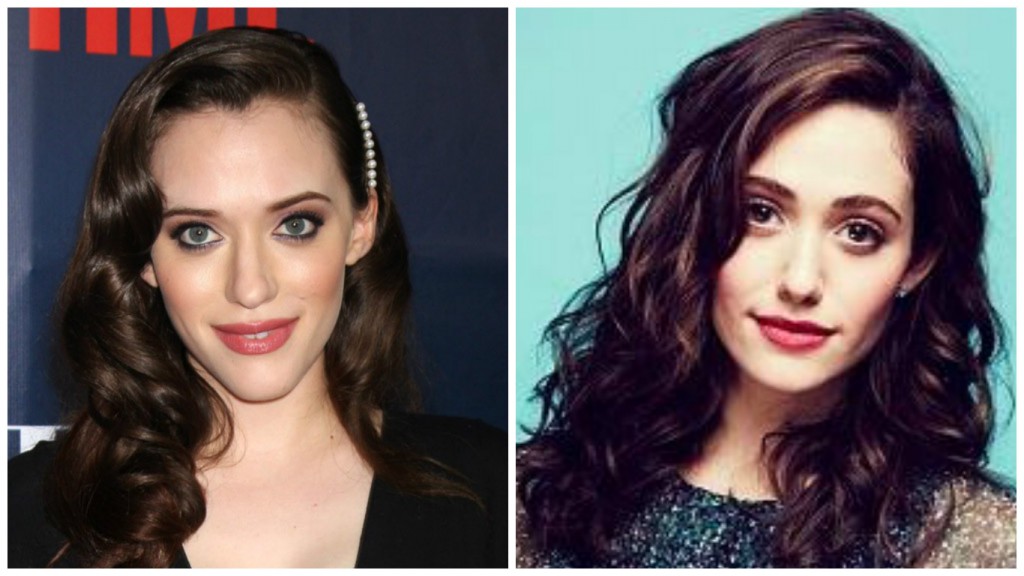 It's certainly not a first time to have mistaken Emmy Rossum as Kat Dennings. Especially when both have the same dark hair, dark eyes and wears the same dark lipstick!
17. ANSEL ELGORT AND JULIA STILES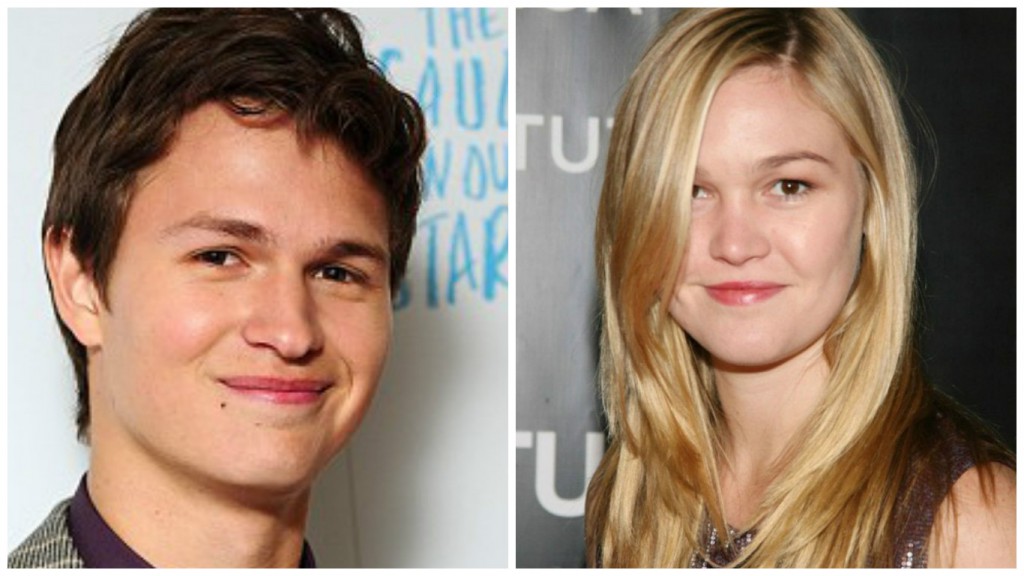 Whoever said different genders can't look a lot like each other without being related,never knew Ansel Elgort and Julia Styles and their uncanny resemblance.
18. KRISTEN STEWART AND JENA MALONE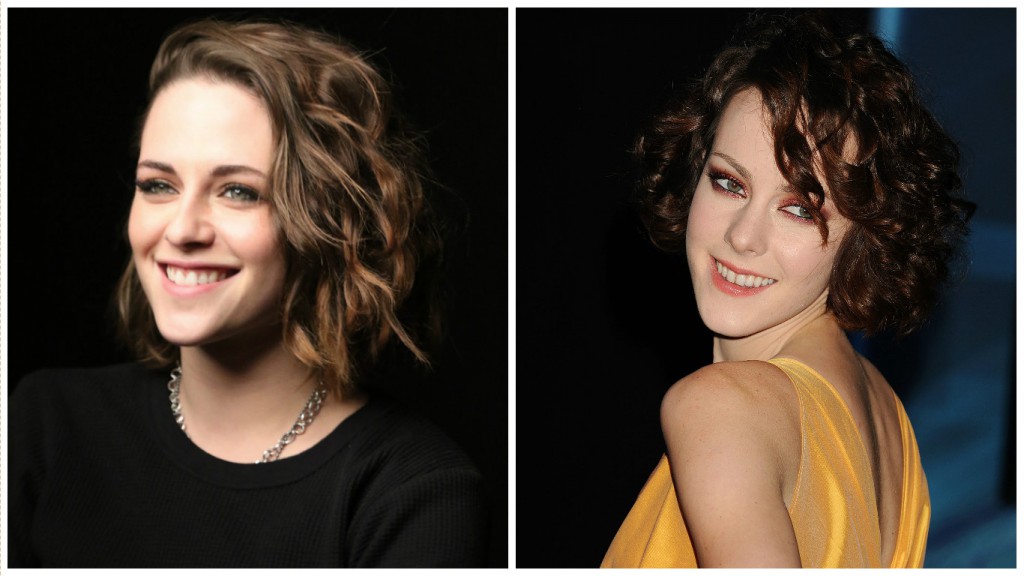 At some point in time, you may have come to realize that theTwilightbabe, Kristen Stewart surely does look quite identical to our favoritemalevolent Hunger Games champion, Jena Malone. Yes, they do both have similar facial features that would sometimes leave us wondering why on earth aren't they both related?
19. ELIZABETH BANKS AND RACHEL MCADAMS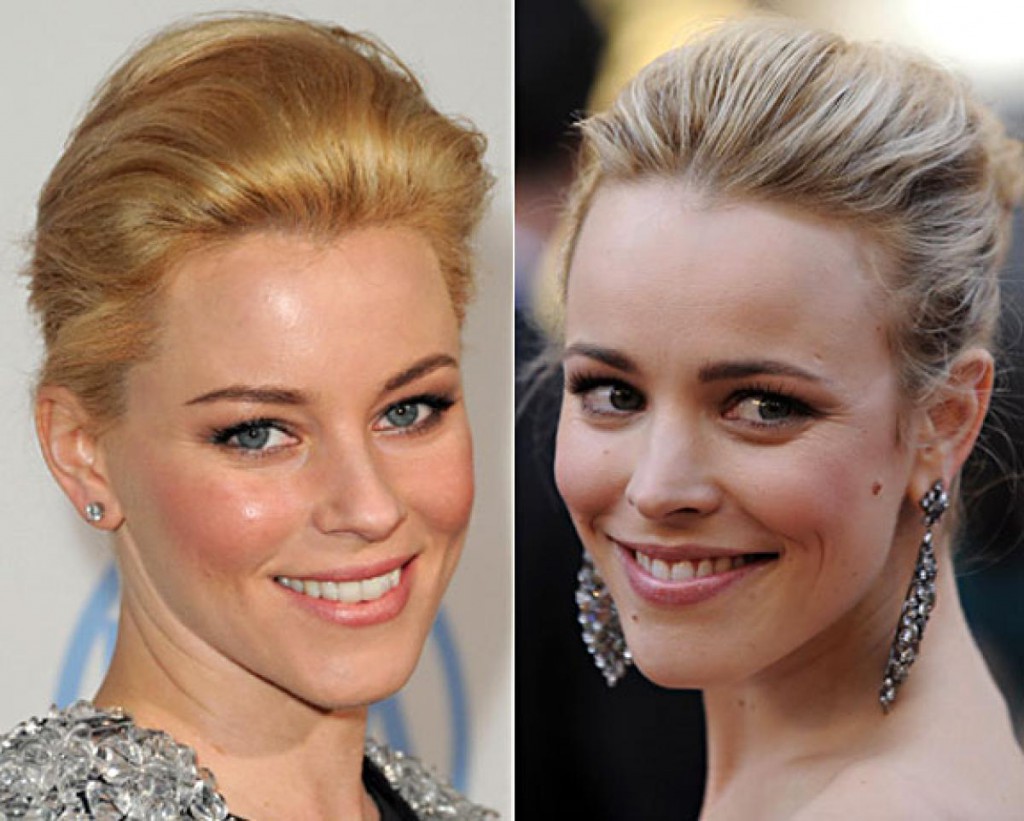 Two stunning blondes are definitely better than one! Elizabeth Banks and Rachel Mcadams had some few distinguishing similar features that arejust too hard to pass up. Having the same chiseled shaped faces and killer smiles, we would practically flip if one day we'd find out that these two dashing hollywood jewels are actually twin sisters in another world.
20. TYLER THE CREATOR AND MISS J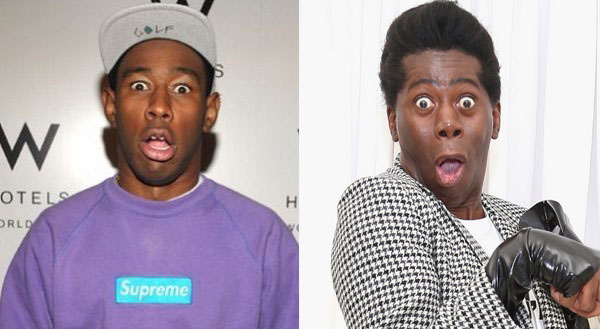 So this picture has been circulating around the internet for quite a while now with a very intriguing rumor that the rapper, Tyler, The Creator is actually related to television personality and runway coach Miss J from America's Next Top Model.I mean, from the looks of it, it does seem legit. Don't you think?