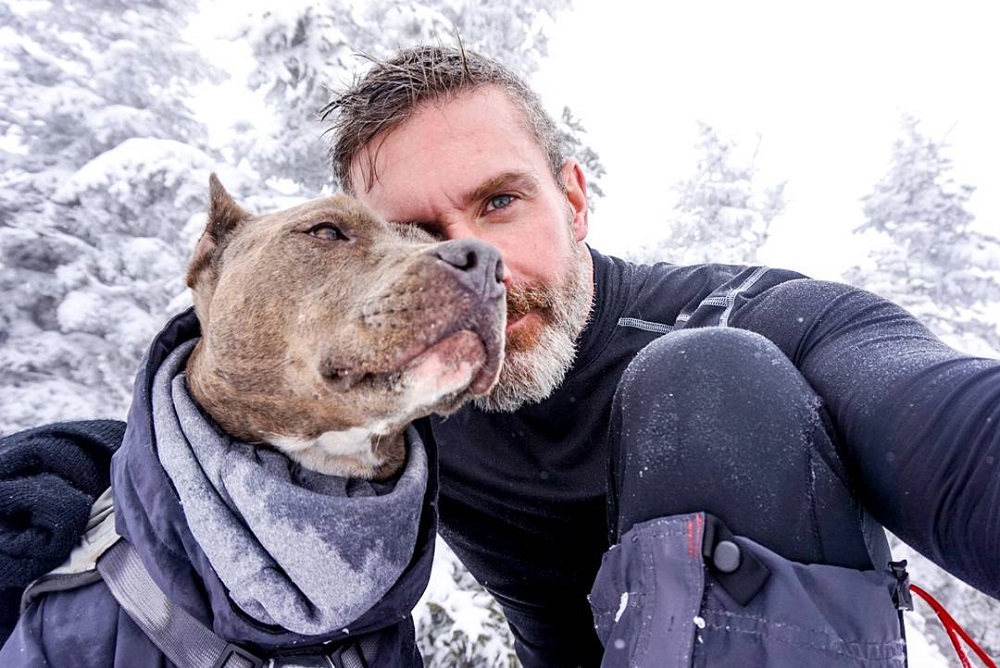 We often say that a dog is man's best friend, but few hounds have a relationship like the one Clove shares with her master PJ. Both cast out by society, the pair found each other at a time when they needed a companion the most. And their inspiring story shows just how much second chances really count.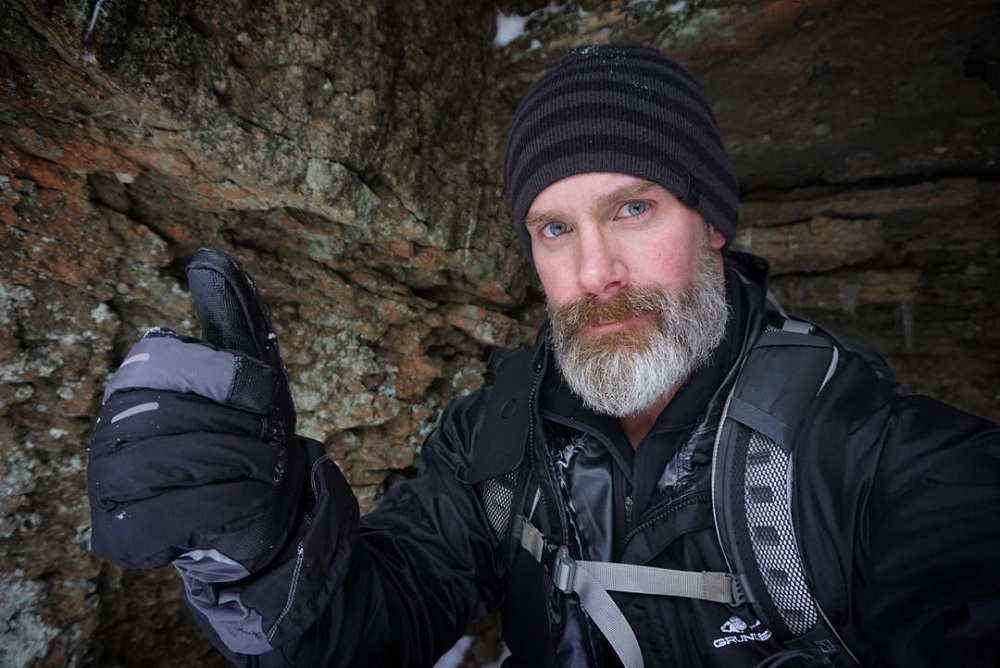 In 2011, 29-year-old Patrick had just made a life changing decision. A hardened alcoholic, the New York resident vowed to quit drinking and began his long road to recovery. But Patrick was now at a loss and he needed something or someone to help him on his journey.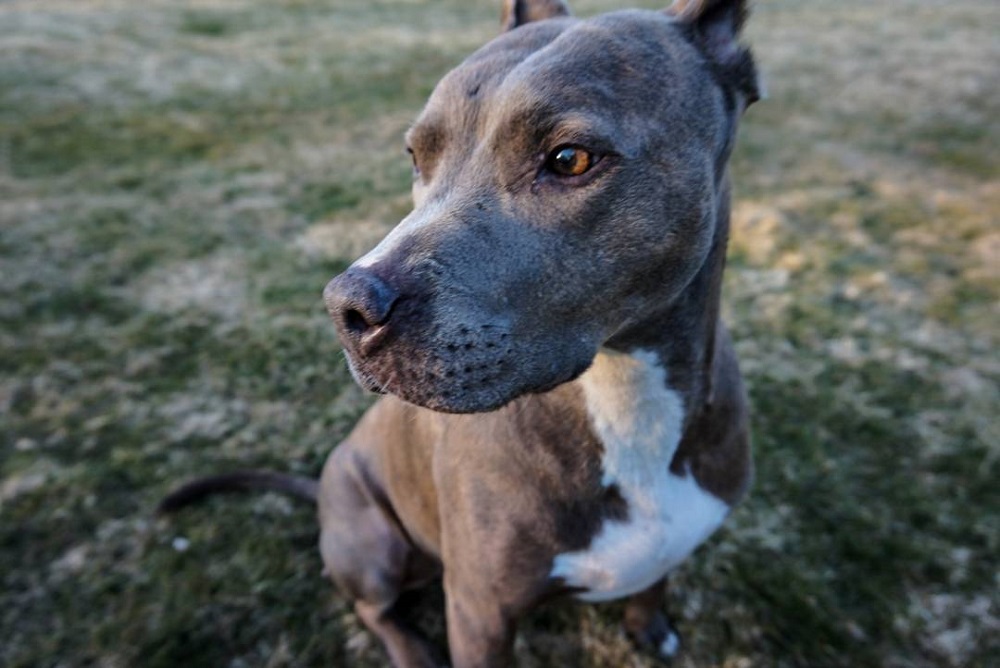 Nearly 2000 miles away, a pit bull named Clove was also in need of a helping hand. Born in 2011, Clove had spent her early years suffering abuse and neglect from her previous owner. As a result, she was shy and scared and didn't feel comfortable with human company.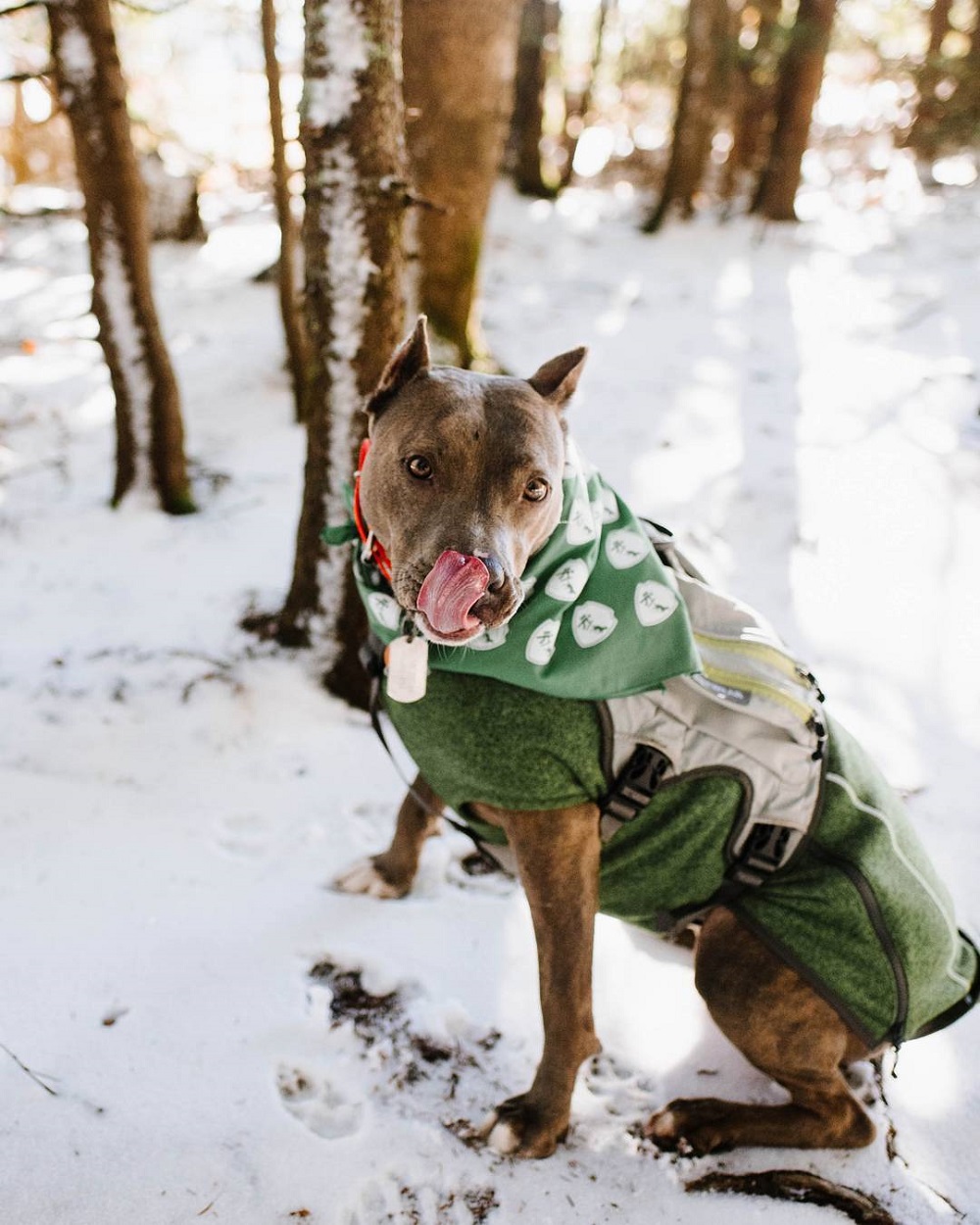 Throughout her young life, Clove had already suffered horrifying trauma. As Patrick wrote on Instagram in 2013, the pooch had been "starved, wounded, scarred, chained, and tortured" by her handlers. Indeed, the experience made Clove a shadow of a her now energetic self.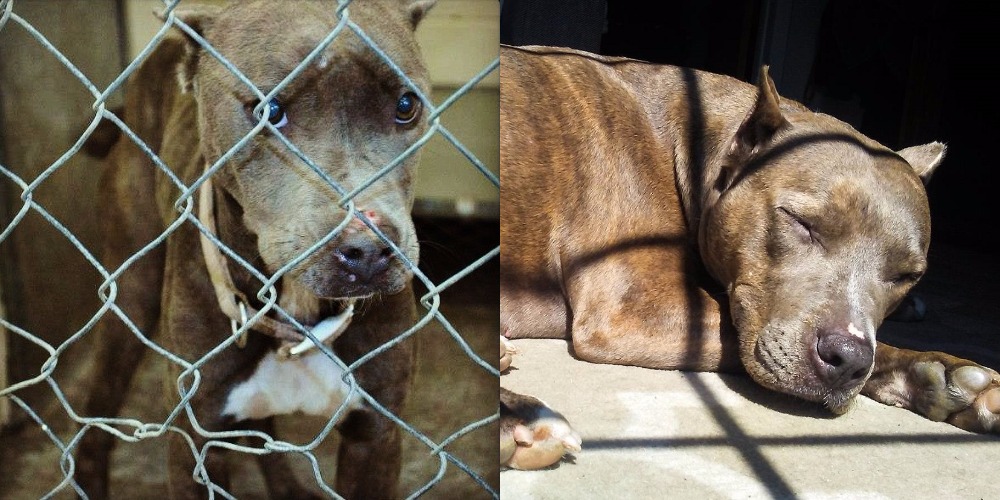 After being discovered by officials in her native Georgia, Clove was seized along with six other dogs including her sister Effie. Placed in the care of Clayton County Animal Control in 2012, Clove looked on as her canine friends quickly found new homes. However, she and Effie weren't as lucky.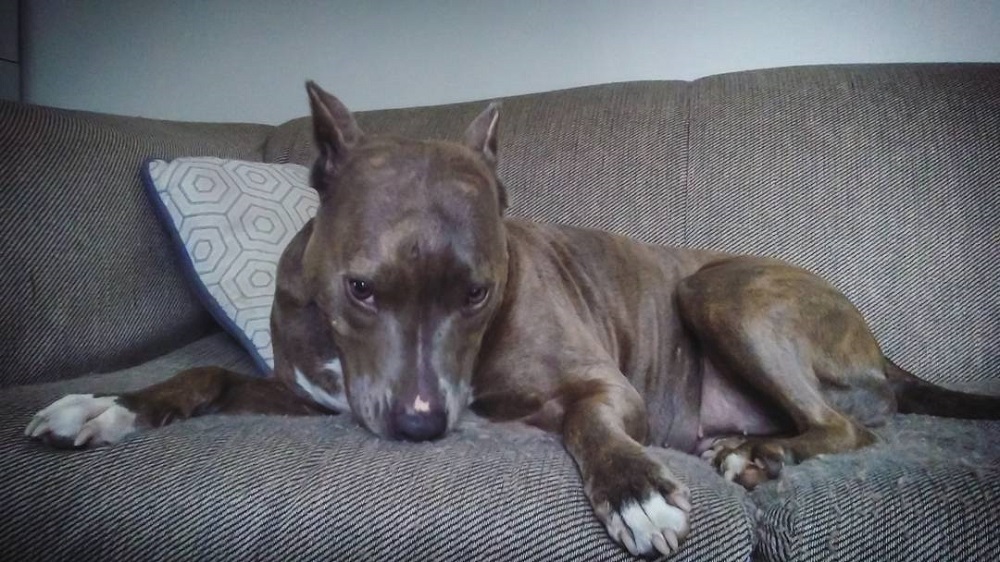 Sadly, Effie proved too scarred by her ordeal to keep going. Broken and battered, Effie was too weak to continue and died while being spayed. With her sister and her previous companions gone, Clove was now very much on her own.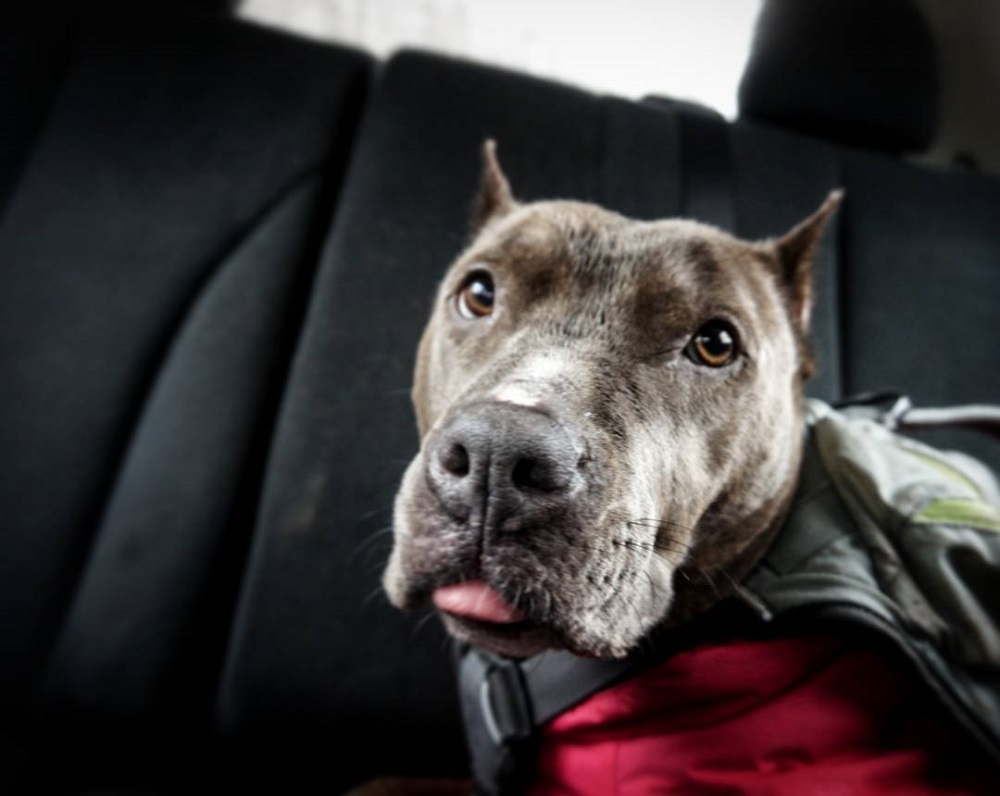 Despite her bad luck, Clove did manage to find a new owner. Thanks to the efforts of her shelter, the hound found a home and a foster mother to call her own. Nevertheless, Clove's pit bull breed – known for its ferocity – scared her new neighbours and she was soon sent back to the dog house.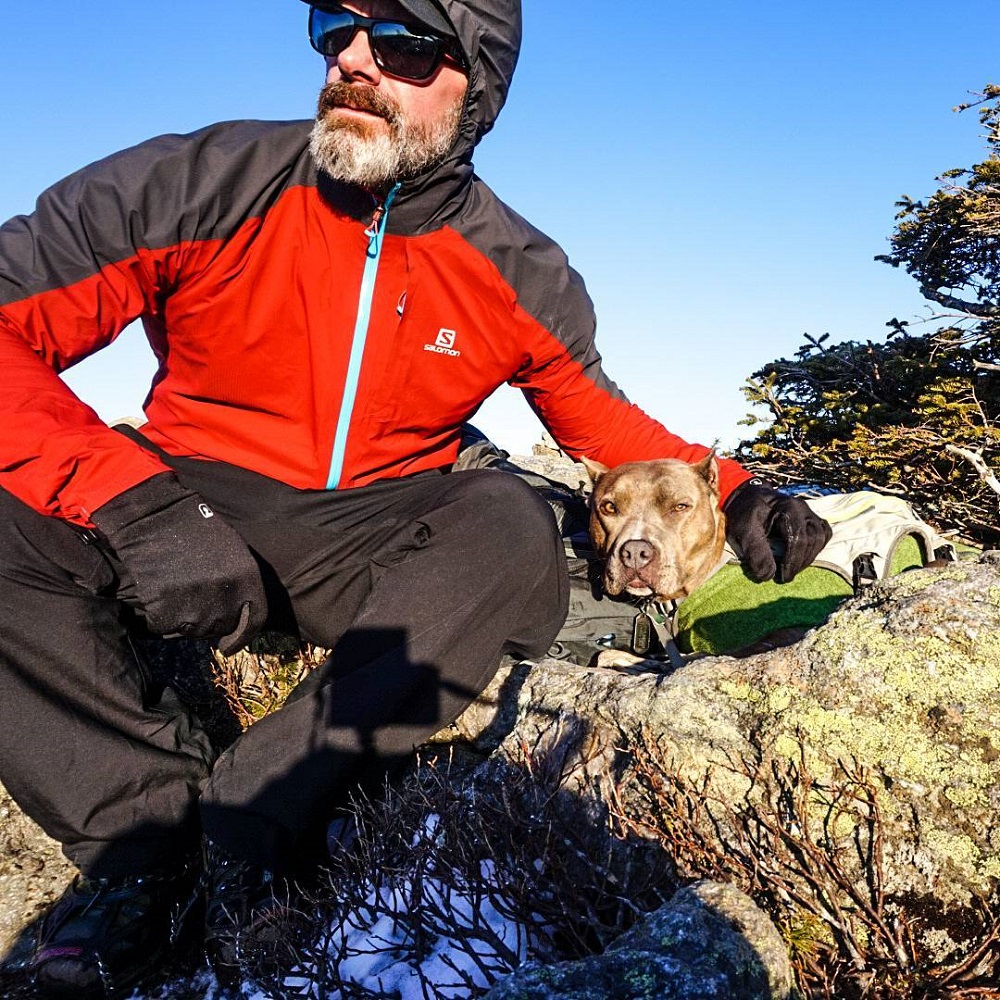 With no home and no master, Clove didn't have a hope in the world. And with no other options left, Animal Control had no choice but to put Clove down. As her euthanasia date crept up, the shelter made one last plea for her life. And this is where PJ came in…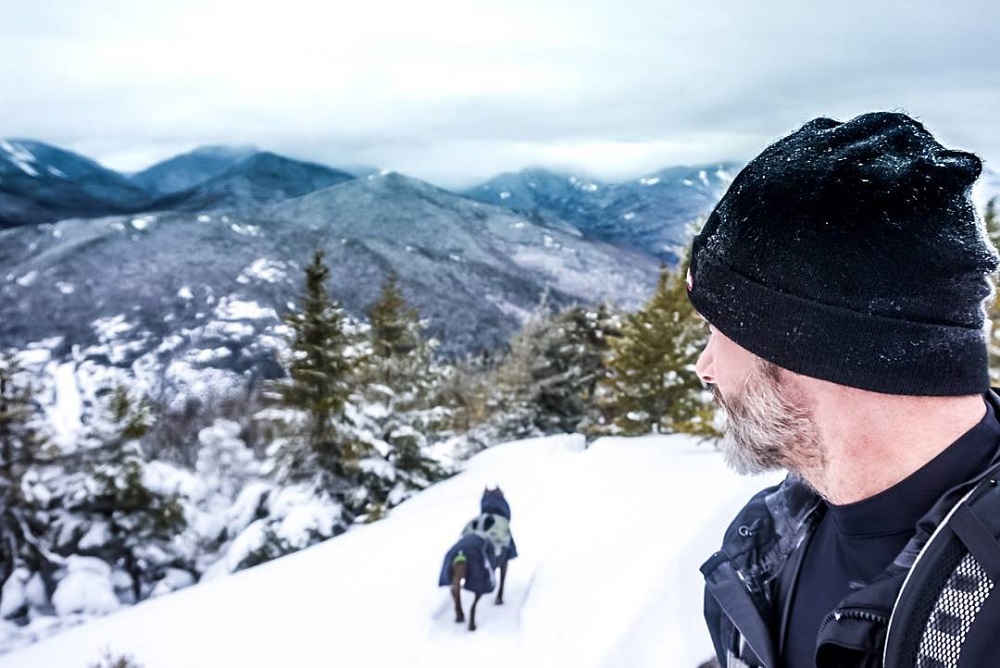 While browsing Facebook in 2013, PJ discovered Clayton County's post and pictures of Clove. Instantly smitten, he knew he had to help and began making arrangements to adopt this forgotten pooch. He even found a new apartment in which pit bulls would be accepted.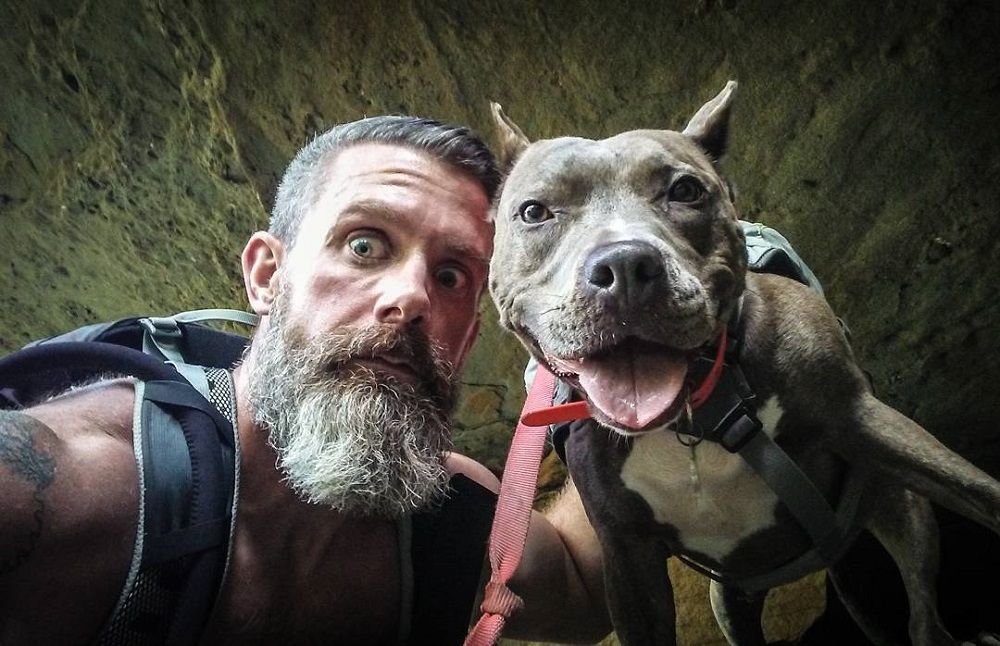 One day later, PJ made the long trek from New York to Clayton County to finally meet his new companion. However, things weren't easy for the pair at first. Indeed, Clove – still shaken by her experience – was wary of humans and found it hard to trust her new friend.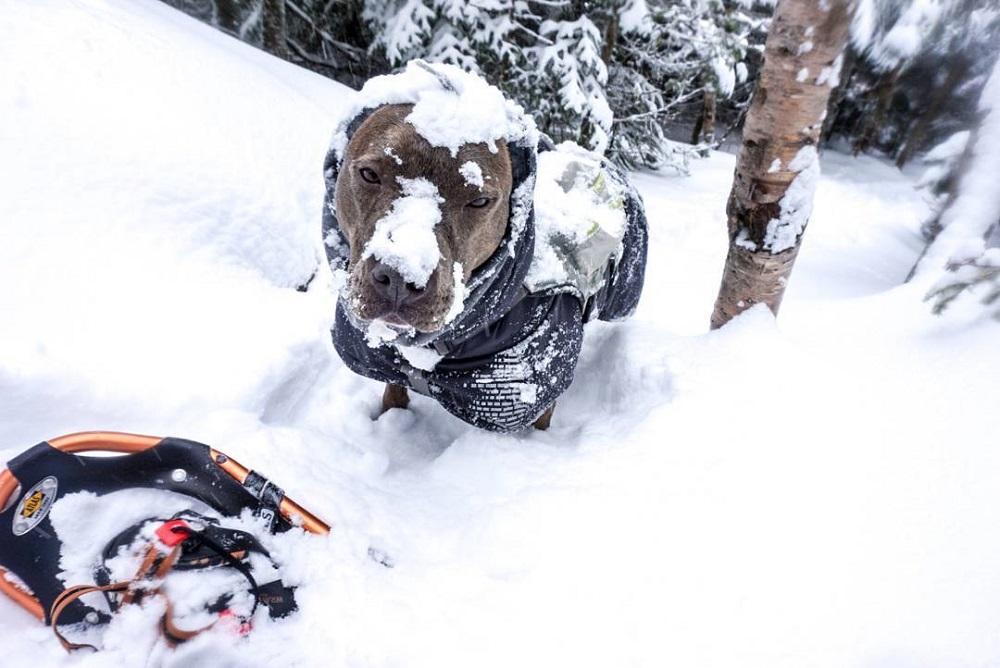 So great was Clove's initial fear of PJ that she couldn't even look her new master in the eye. Understandably, PJ had a great dilemma on his hands and didn't know how to proceed. How could he gain the trust of a dog that had suffered so much pain in the past?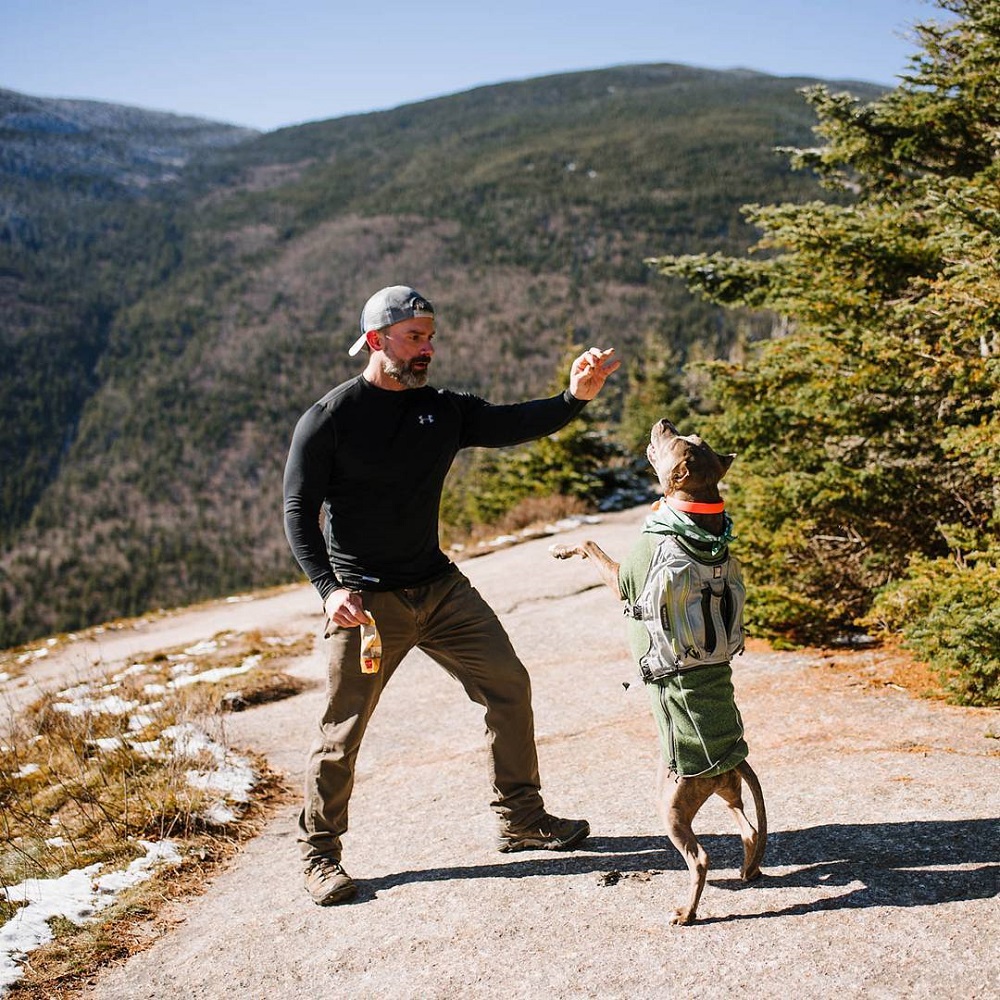 Suddenly, PJ was struck with a brainwave: why not take her for a walk? So he picked up Clove's collar and leash and beckoned her into the great outdoors. And it was here that the once chained dog found a new lease on life.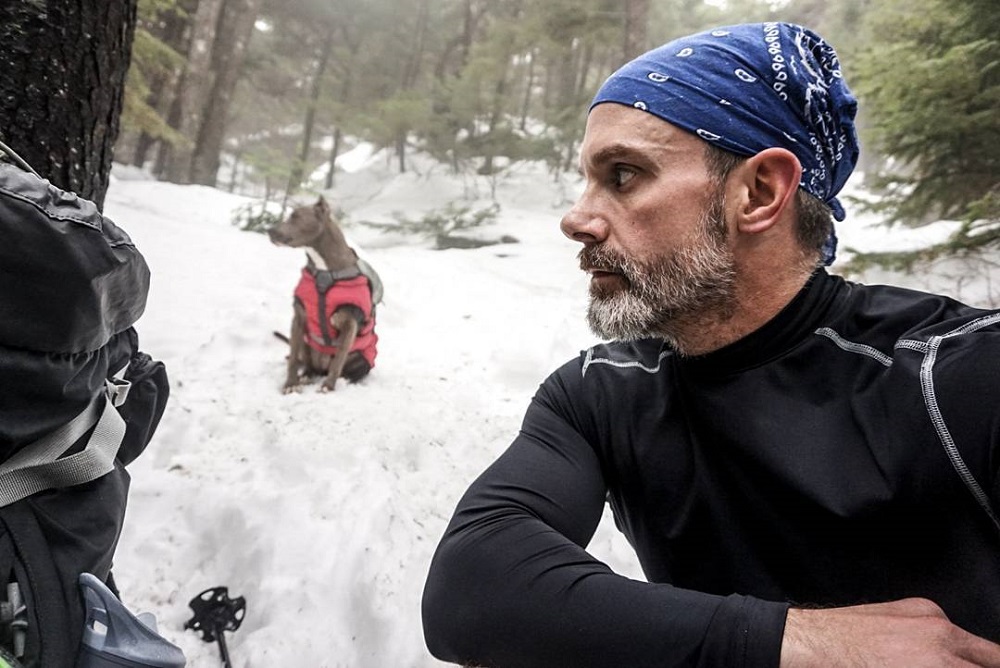 "She loved it," PJ enthused in a video uploaded to The Dodo. "I mean the freedom was like – she was running like crazy." Clove's new found energy also helped her warm to her new friend and she began to show confidence in their companionship for the first time. "I guess she saw a little bit of trust in me," he admitted.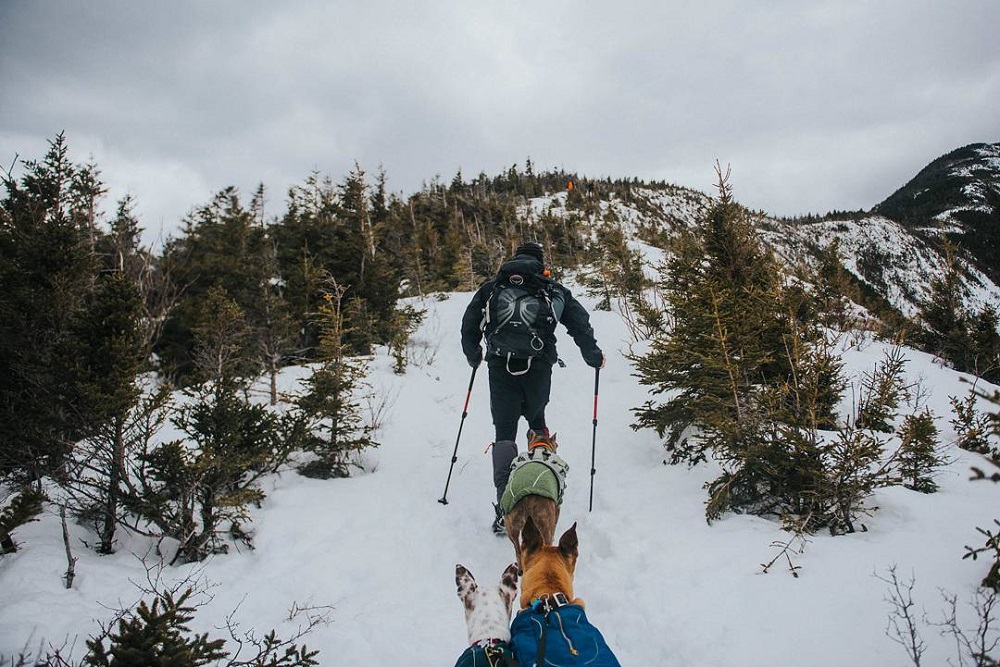 Encouraged by this new experience, PJ decided to take their mutual love of walks one step further. And – fuelled by his own thirst for adventure and exploration – the New York native began taking Clove on longer and longer journeys. Soon, they were going on fully fledged hikes around the surrounding countryside.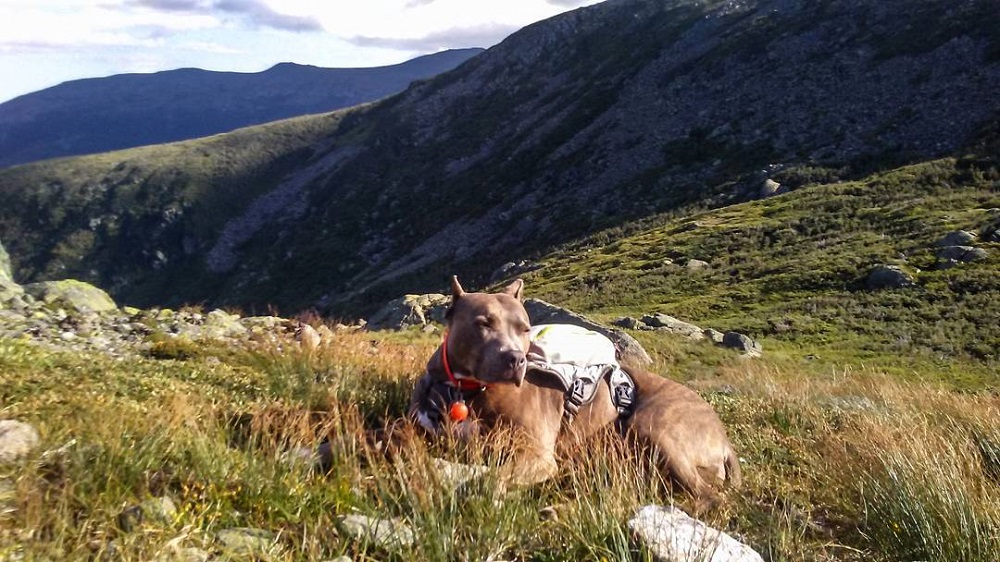 What began as a means of breaking the ice has slowly, but surely turned into a full time occupation for PJ and Clove. Since making their first journey together, the two have scaled such ranges as the White Mountains and the Adirondacks. And the pair can travel for hours together sometimes covering as much as 20 miles of ground in one day.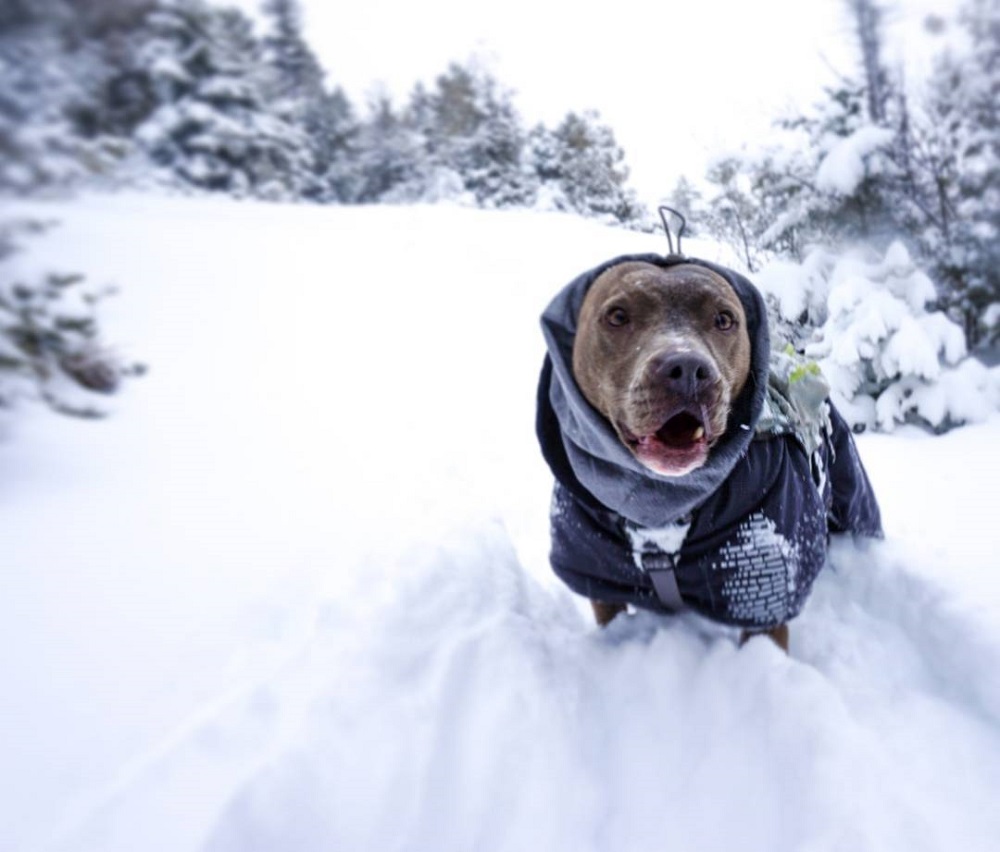 Undaunted by New England's temperamental weather, PJ and Clove see no barriers when it comes to adventure. During their treks, the two often encounter harsh environments as well as bitter rain and snow falls. But the pair embrace each challenge that comes their way and greet each obstacle with a smile on their face.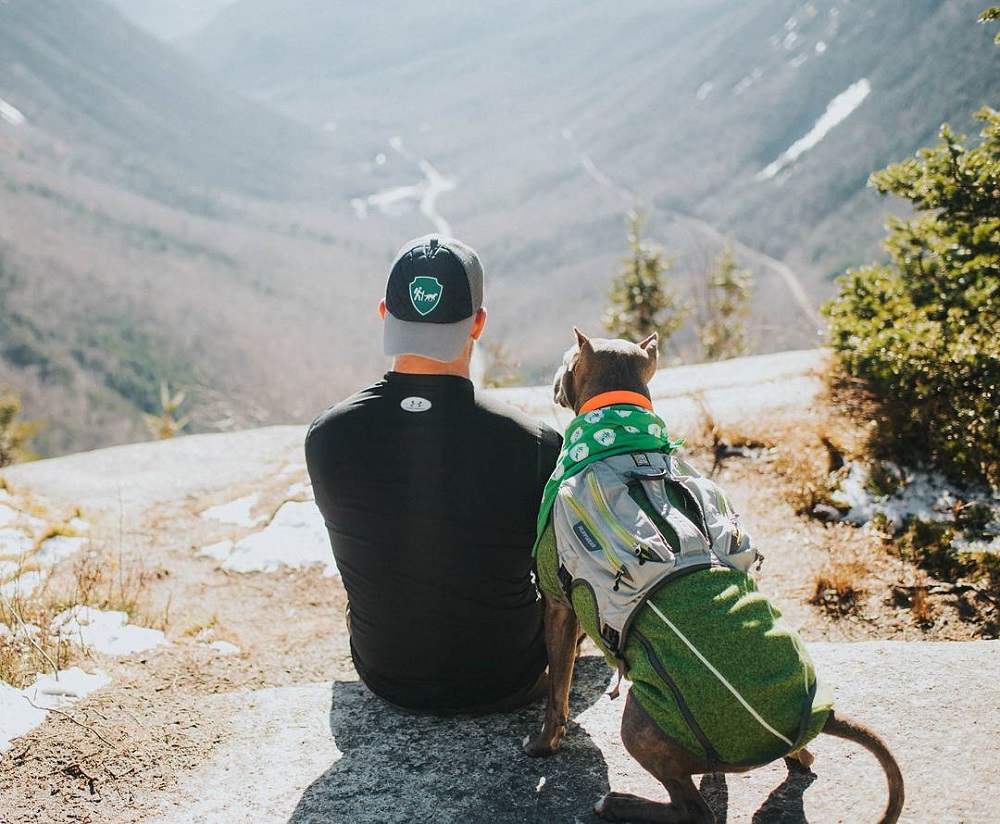 Through it all, PJ and Clove have become more than just master and dog. Now the pair are best friends and won't go anywhere without the other's company. "We walk unleashed, we eat meals together, we sleep side by side, we are inseparable," he wrote in a 2013 Instagram post.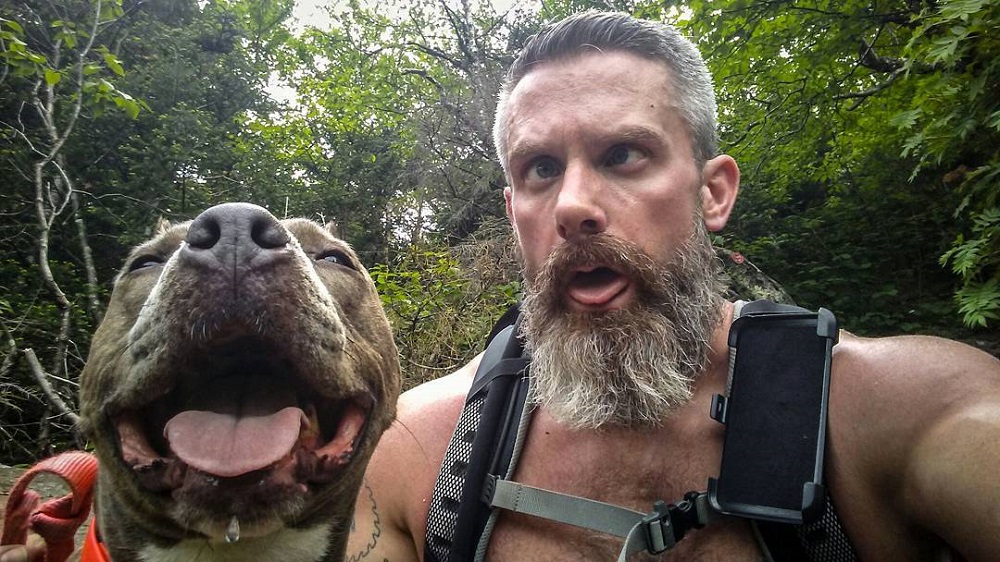 "She is my best friend, daughter, companion, my partner in crime…my everything," he added. Speaking to the Dodo, PJ further elaborated on what makes their friendship so unique: "It's like this camaraderie that I have with my dog. We could just drop everything and just go."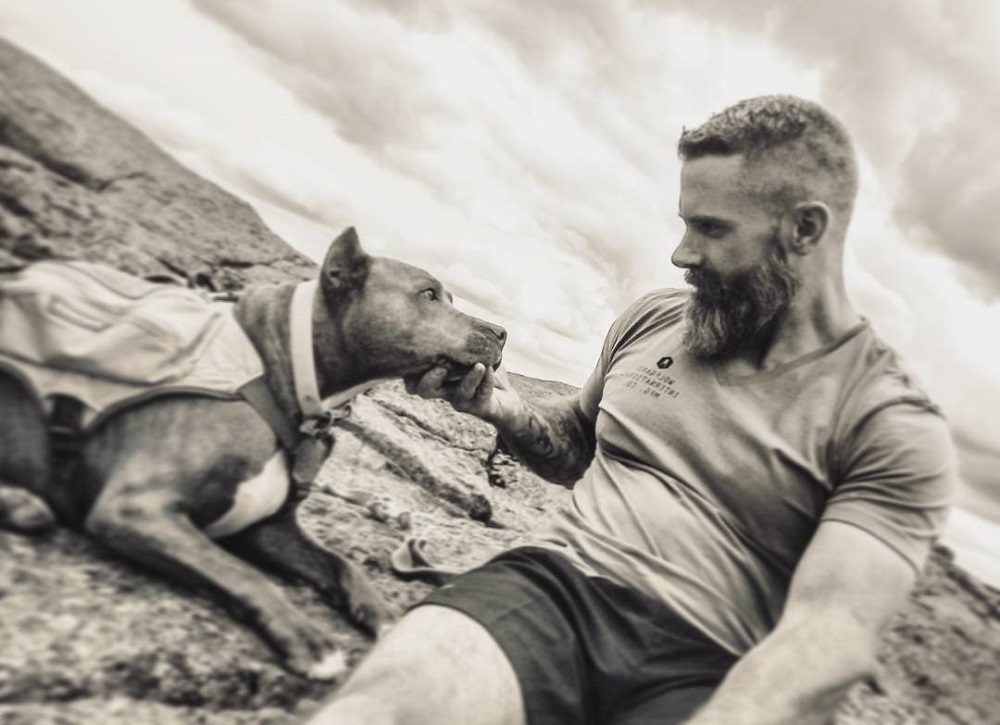 It's not just PJ and Clove who've been affected by their relationship. In fact – since PJ began sharing their exploits on Instagram – the duo have been besieged by fans expressing their admiration. "Reading ur posts gives me strength to take control of my life," wrote follower smarchildon on a recent photo.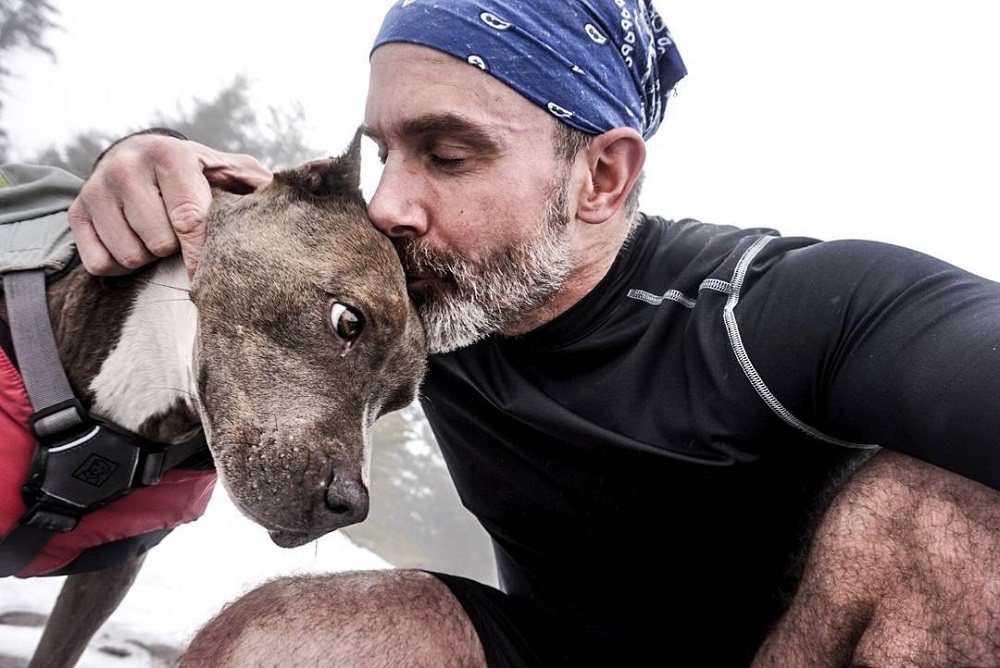 In addition, their story has also helped bring attention to the plight of abandoned dogs throughout the country. "Your story…completely convinced me of my decision that a shelter dog is always the best way to go," commented fan jofrancis1982. "There are so many second chances that need to be given to wonderful animals."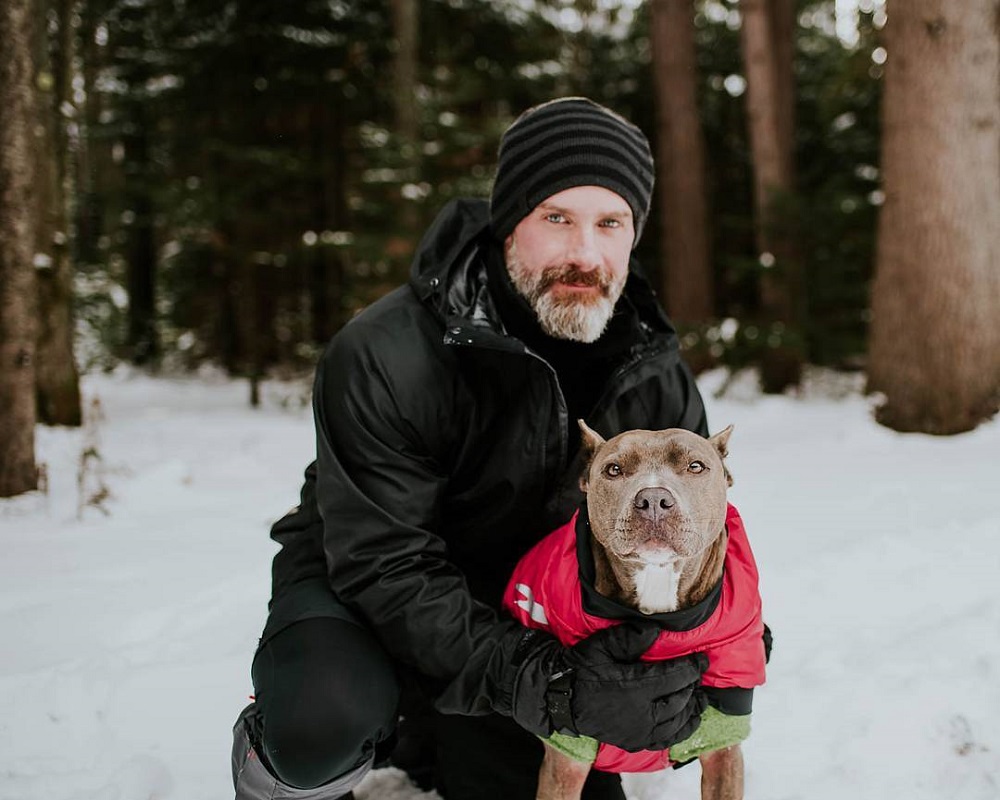 Most important, however, is the new perspective that these two lost souls have given each other. Now 35, PJ is six years sober and living each day like it's his last. Meanwhile, Clove – currently aged six – has found a loving home, a loving companion and a life she nearly didn't get to live.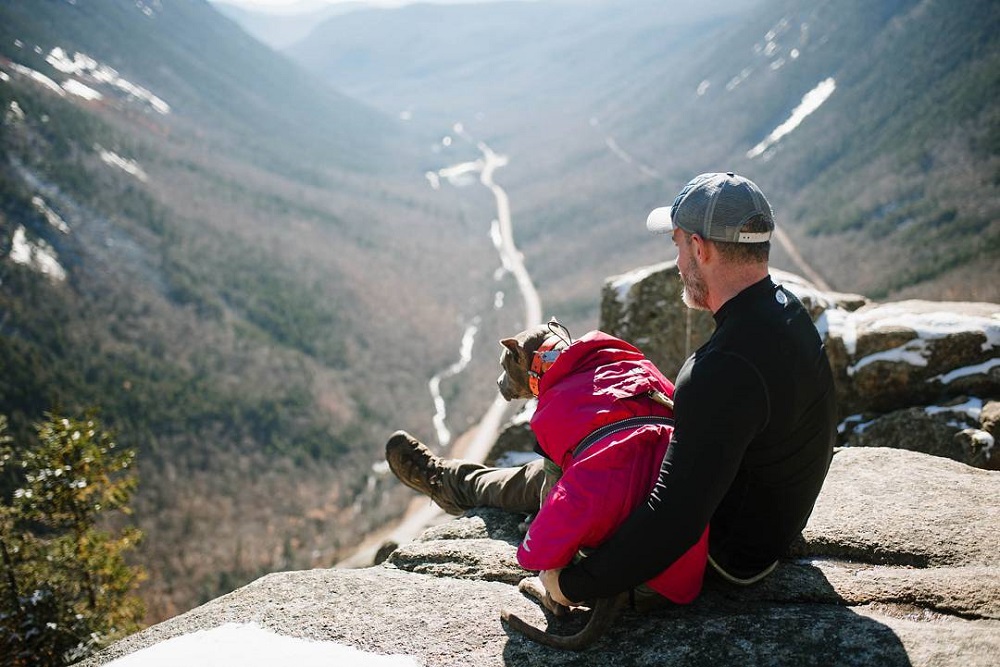 "It's totally a 'who rescued who' situation,'" PJ told The Dodo. "The biggest thing that she's taught me is to live in the moment. Despite everything that she's gone through she's allowed me into her life." For thousands like them, their story is a sign that every dog does indeed have its day.