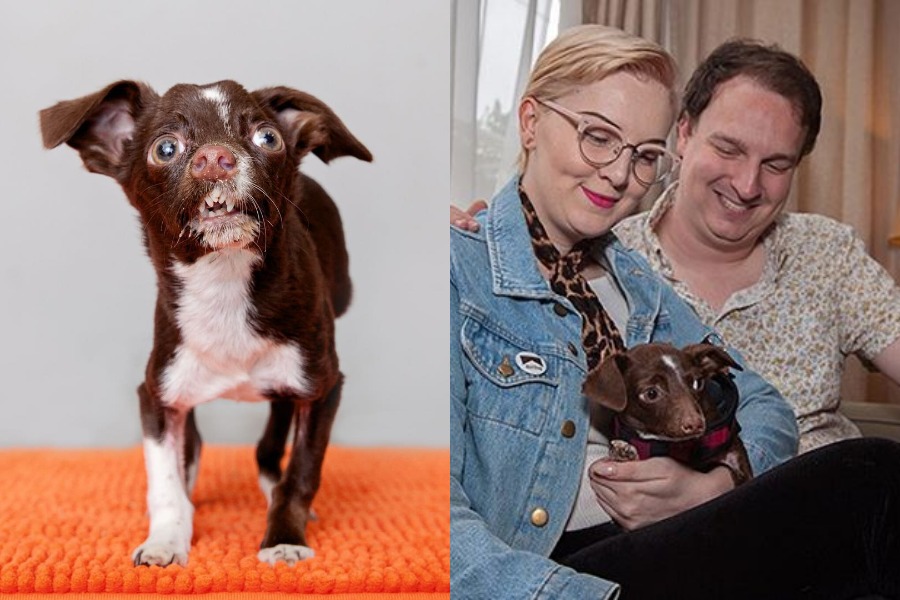 When Cletus the dog turned up on the streets of LA, it wasn't clear whether he was going to make it. Indeed, hampered by illness and disability, the poor pooch was a shadow of a healthy dog. But with the help of a local animal shelter, something absolutely miraculous happened to Cletus.
Back in 2016, Cletus was found wandering the streets of Los Angeles. Nobody knew how he'd managed to find himself homeless. In fact, nobody could tell how the fragile canine had even managed to survive on the streets for any length of time, let alone for however long he had done so before being rescued.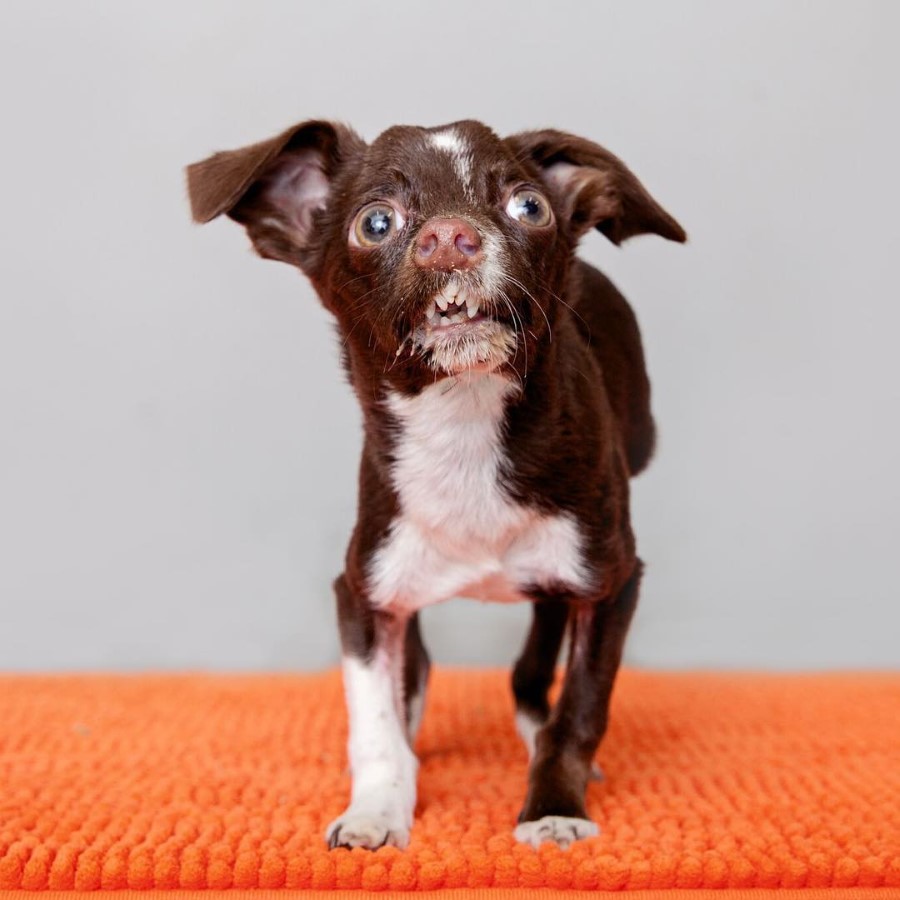 Obviously fearing for the pup's health, then, his rescuers took him to a local animal shelter. Cletus was then transferred to the Los Angeles Best Friends Pet Adoption/Spray Neuter Center, where he could receive the proper care and attention. At the time, however, very little was known about Cletus, apart from the fact that he seemed to be around two years old.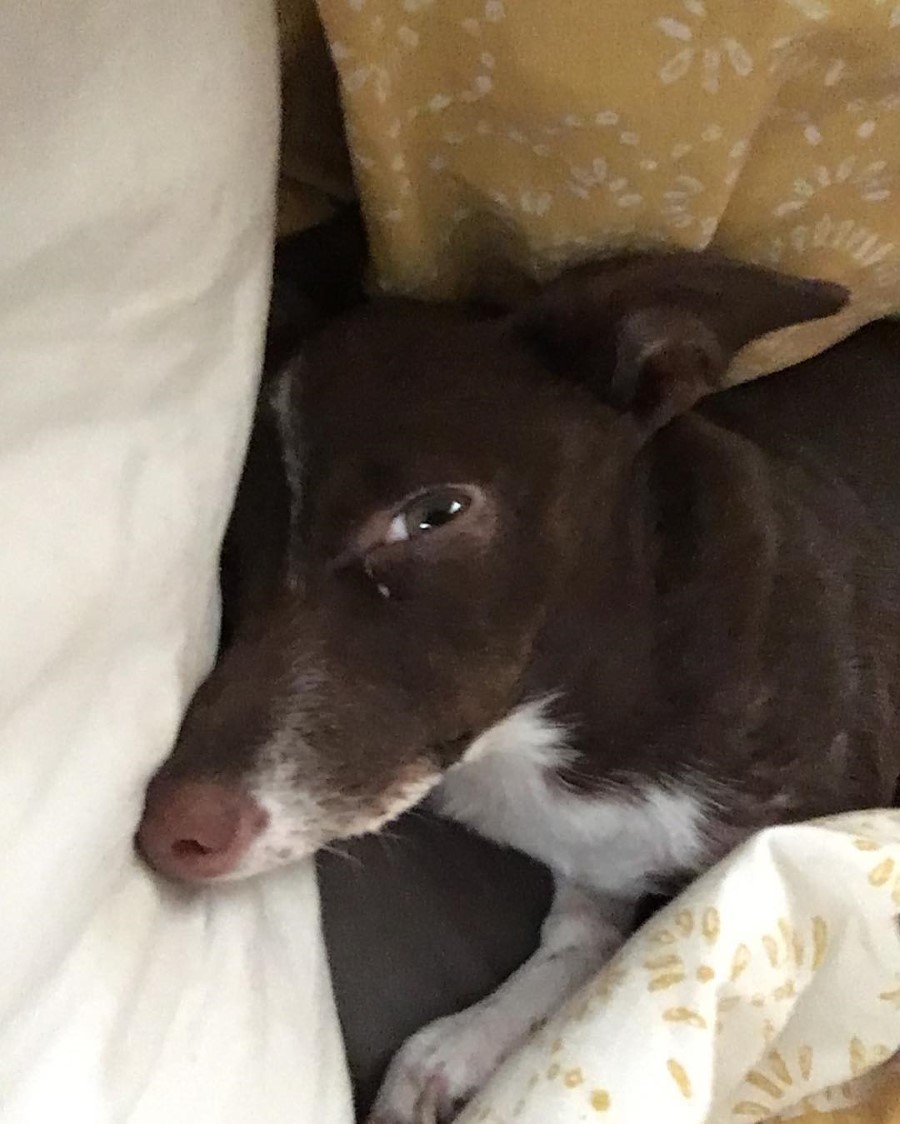 Nevertheless, it was instantly apparent that there was something altogether different about Cletus. Indeed, with a crooked nose, huge overbite and joints that were fused together, restricting his mobility, the unfortunate mutt wasn't exactly a perfect picture of good health.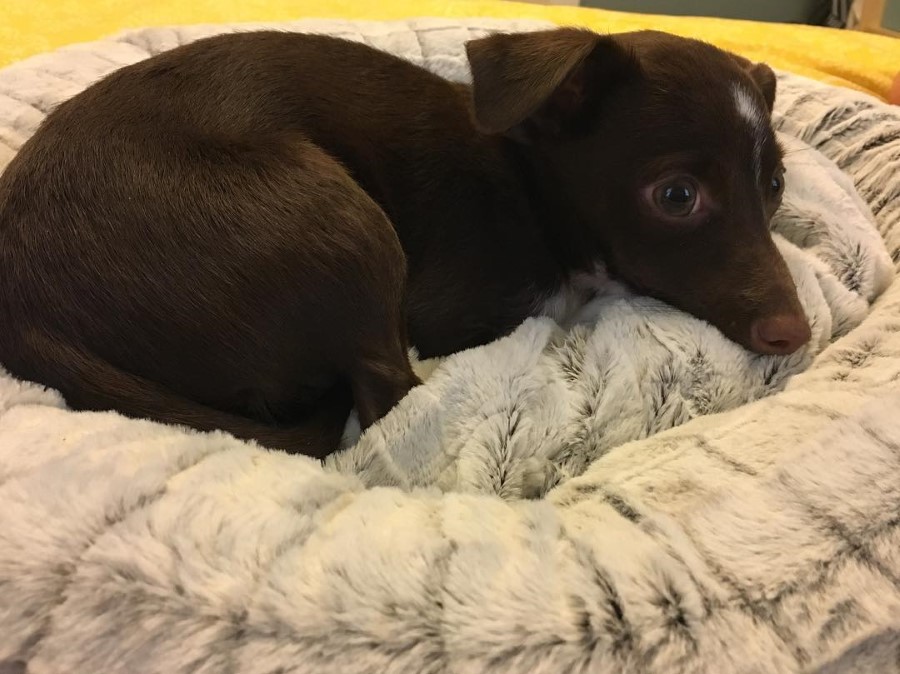 Cletus' fused joints issue meant that he actually ended up shuffling everywhere, rather than walking. And on top of all his physical problems, Cletus was also suffering from a respiratory infection when he was found on the streets.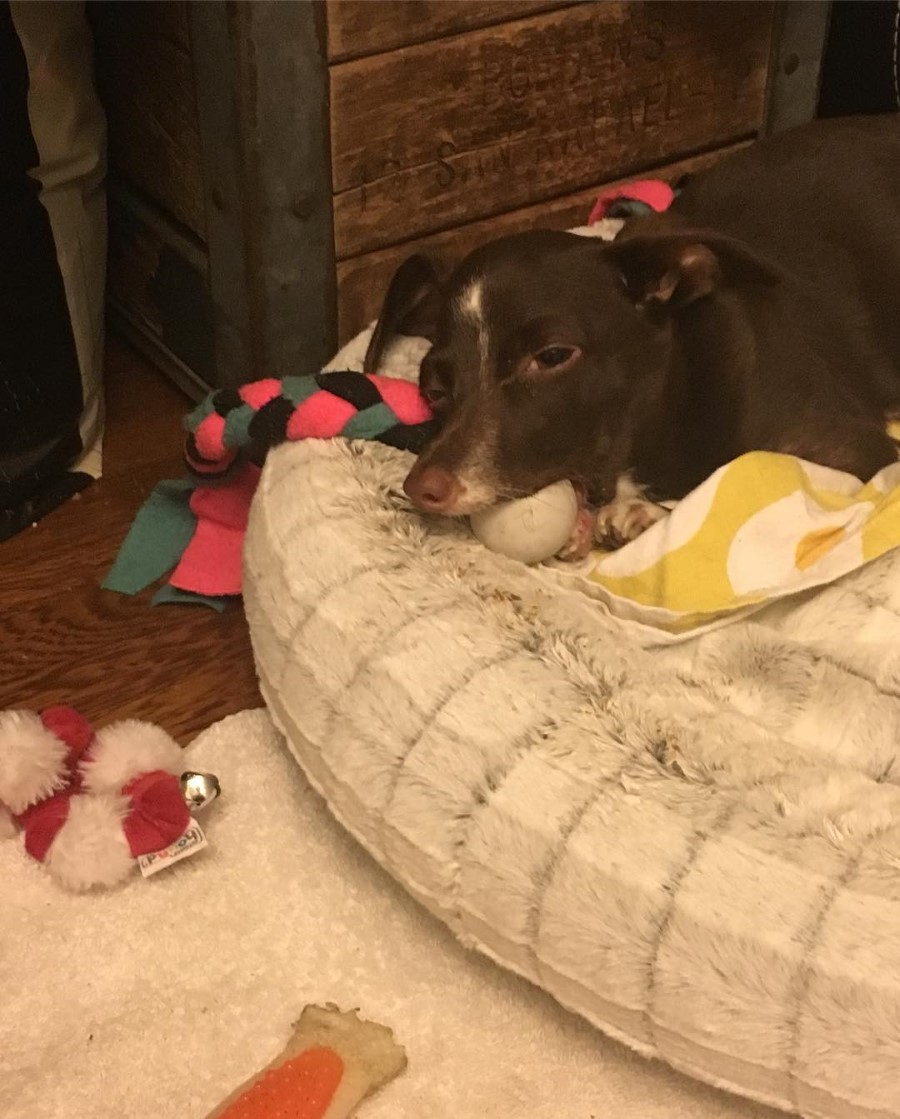 With such severe health problems, then, the outlook for Cletus wasn't good. In fact, it was a wonder that he'd managed to survive on his own at all. Still, he was now at least in the right place to get the attention he so desperately needed.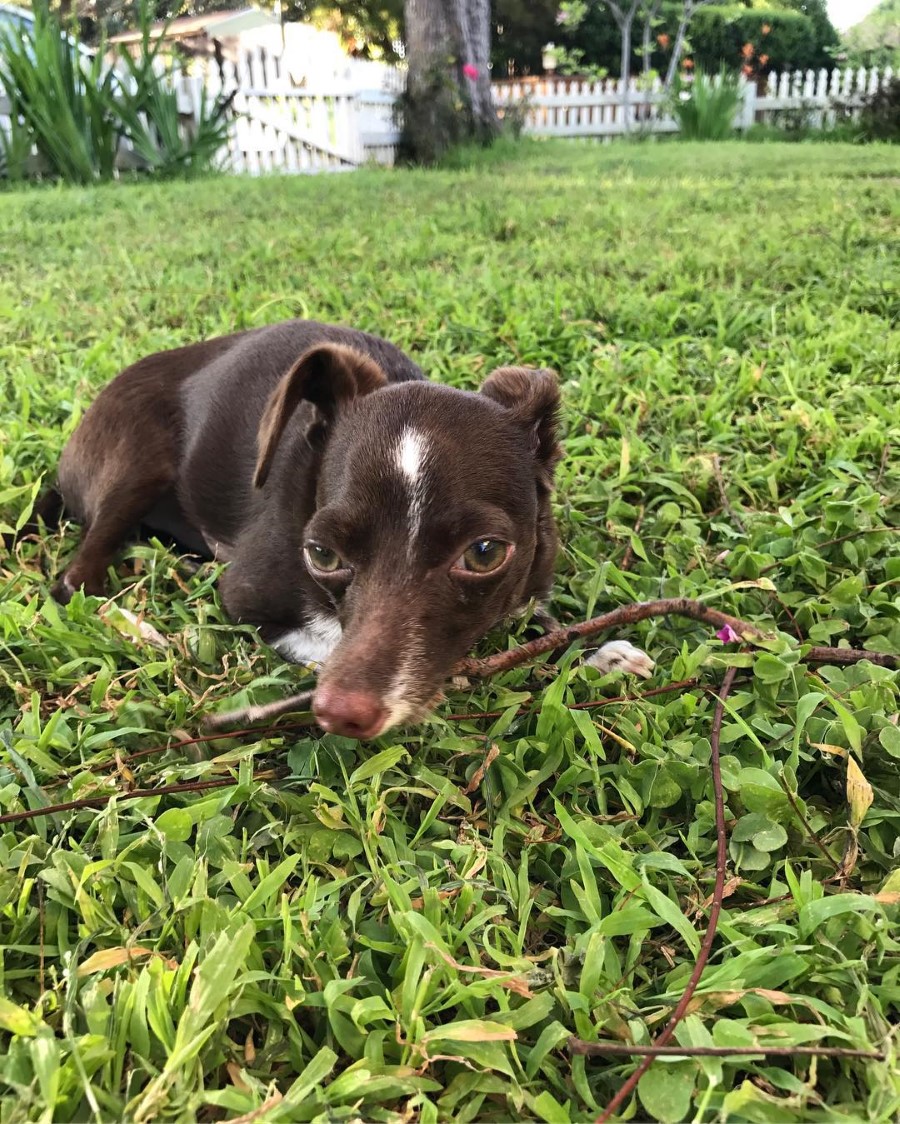 Nonetheless, time was of the essence for the staff at the Best Friends Animal Center, which has a 'no-kill' policy. Thankfully, they managed to act quickly, prescribing a course of antibiotics to fight the respiratory infection that was overcoming his system. And miraculously, they did the trick.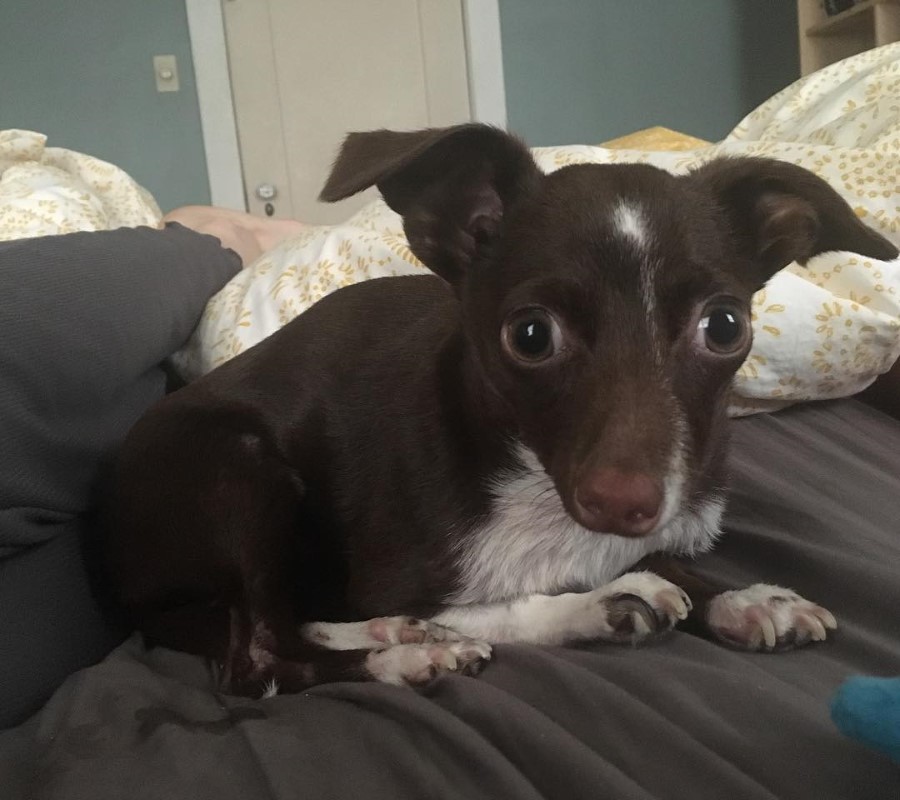 Unfortunately, nothing could be done about Cletus' joint issue, however. Indeed, that was just the way he was born. But where other dogs, and even humans, might have allowed such a disability to consume them, Cletus refused to let it get him down.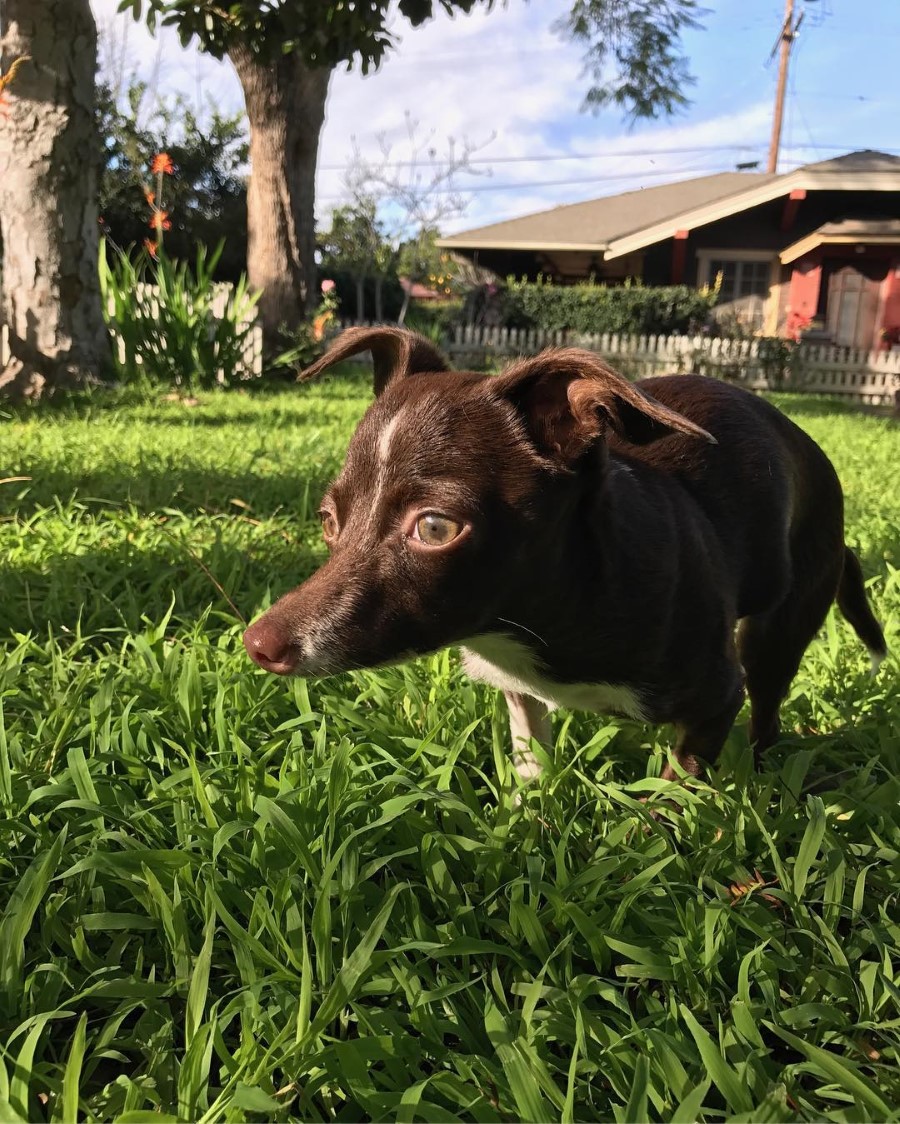 Yes, Cletus is actually full of life. As they say, it's very much what's on the inside, not the outside, that counts, and that's never been truer than with this adorable pooch. But he still needed a loving home – he couldn't live in the shelter forever, after all.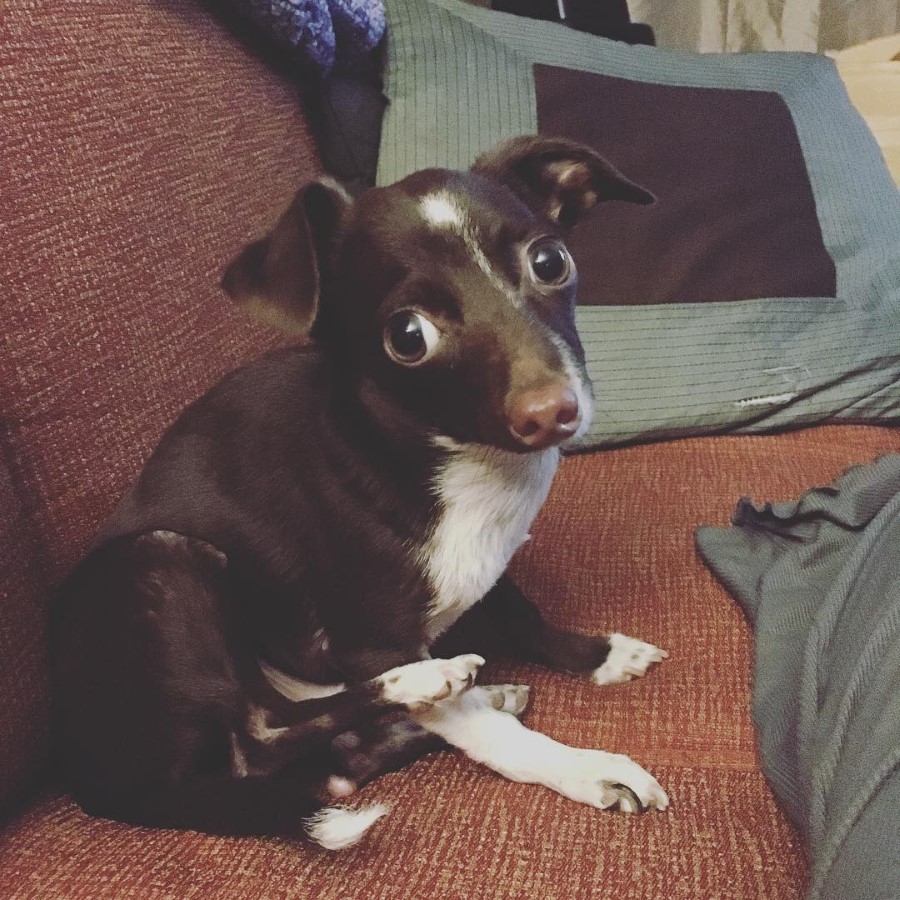 Once he'd fully recovered from the respiratory infection, however, Cletus was in luck. Indeed, he was soon fostered by one of the Best Friends Animal Centre's staff members, administrative coordinator Angela Rovetto.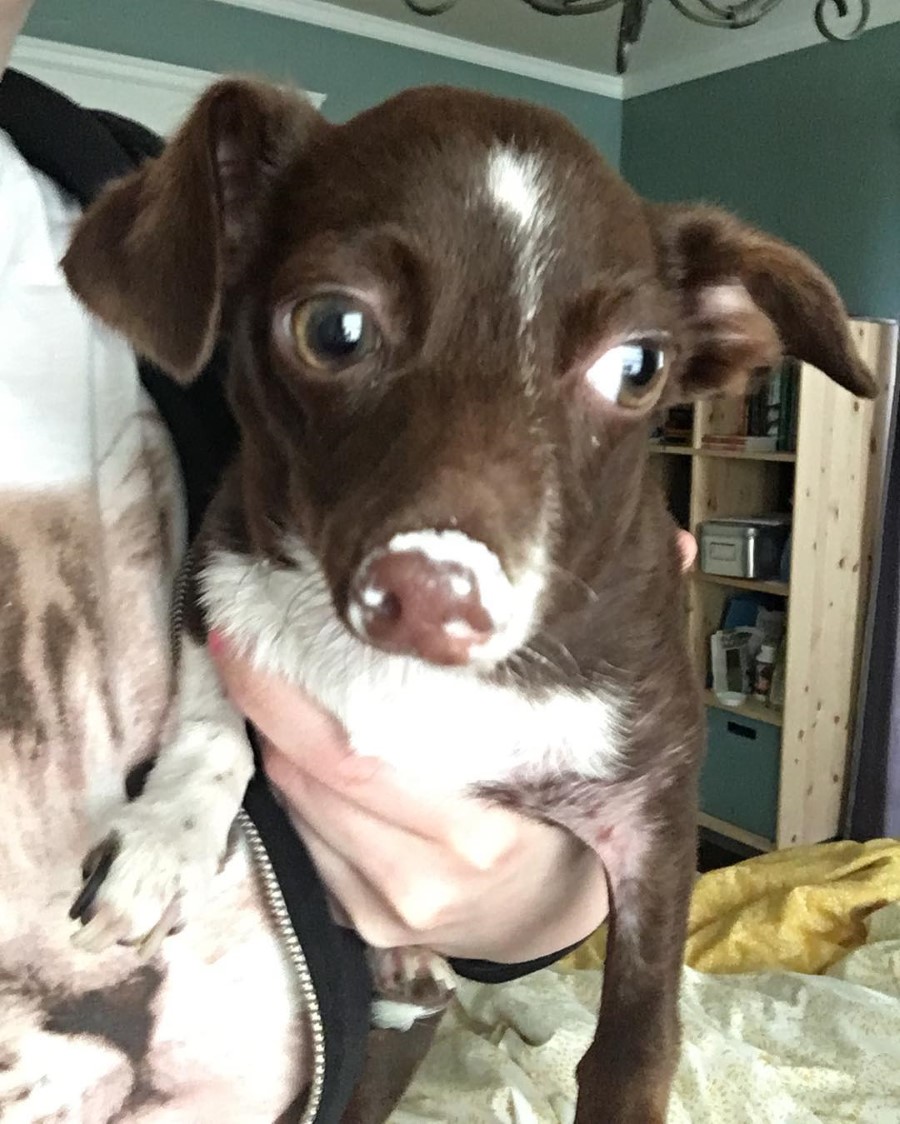 Angela spent weeks carefully monitoring Cletus, learning everything there was to know about the lively mutt. She aimed to figure out how independent he could be, and how much his disabilities restricted his day-to-day life.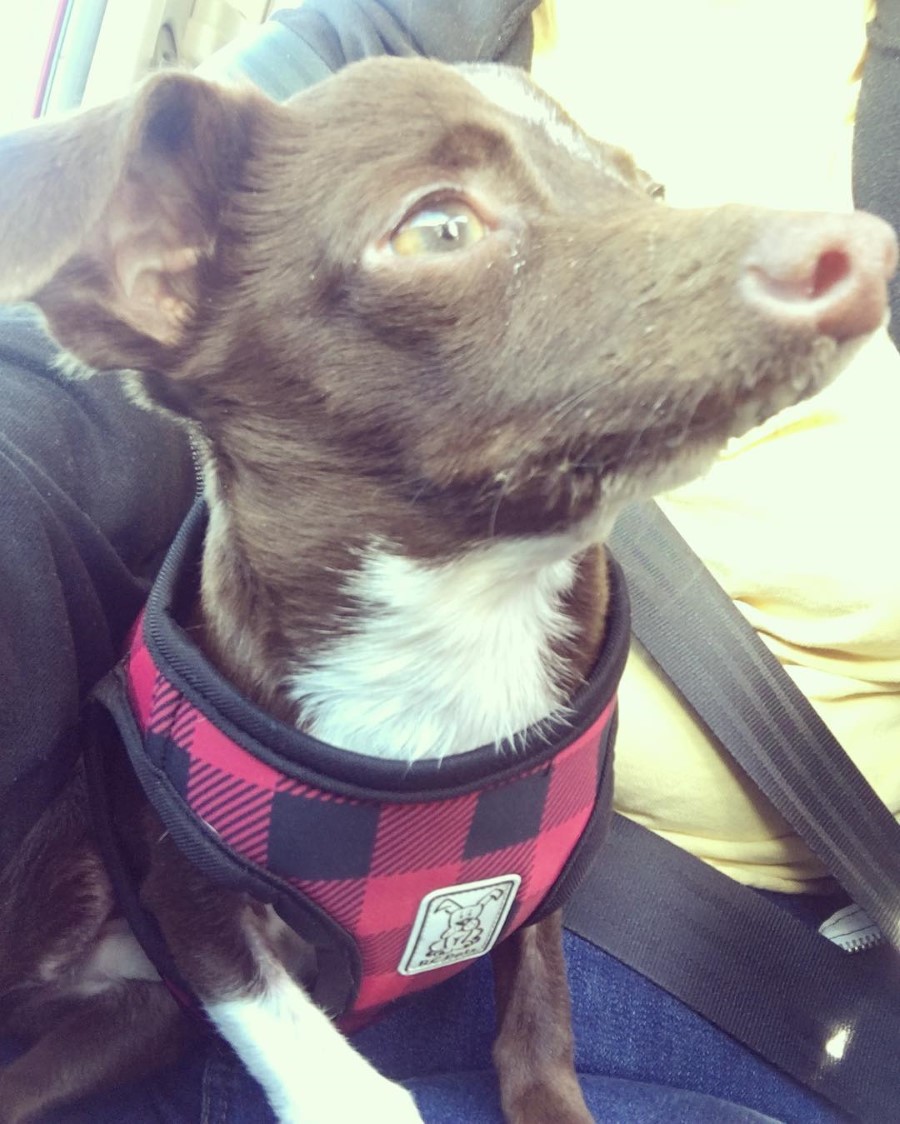 But she soon found that living with Cletus was, in fact, just like living with any other dog. One or two small dietary changes were required, in order to find the food that Cletus could most easily digest, and Angela couldn't leave him alone with her other, larger dog. But otherwise, all was normal.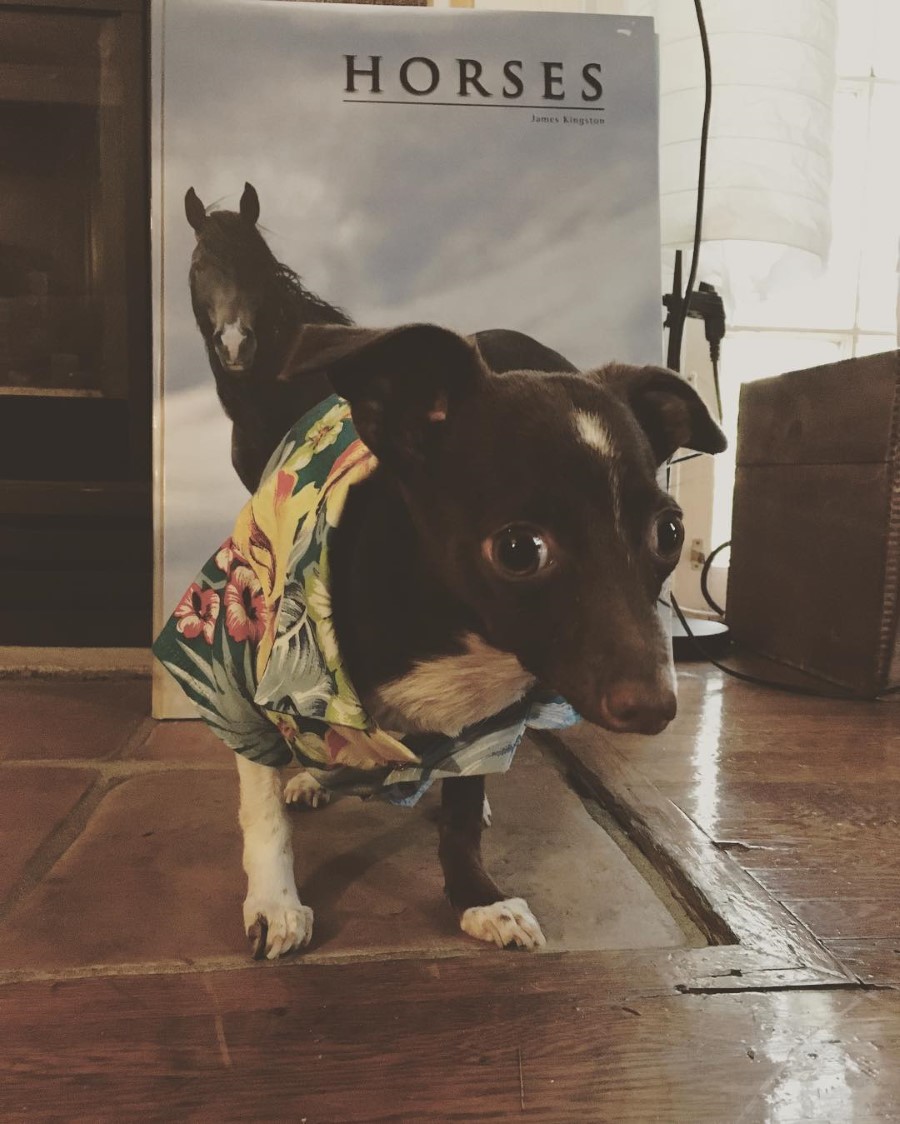 According to Angela, part of this apparent normality is down to the fact that Cletus sees himself as a normal dog. Indeed, he doesn't know any different – and why should he? So, because of that, he doesn't really require mollycoddling, either.
"People tend to see dogs like Cletus and immediately want to baby them," Angela told Best Friends. "But just because he's not everyone's idea of normal doesn't mean he's suffering. If anything, Cletus is happy being who he is."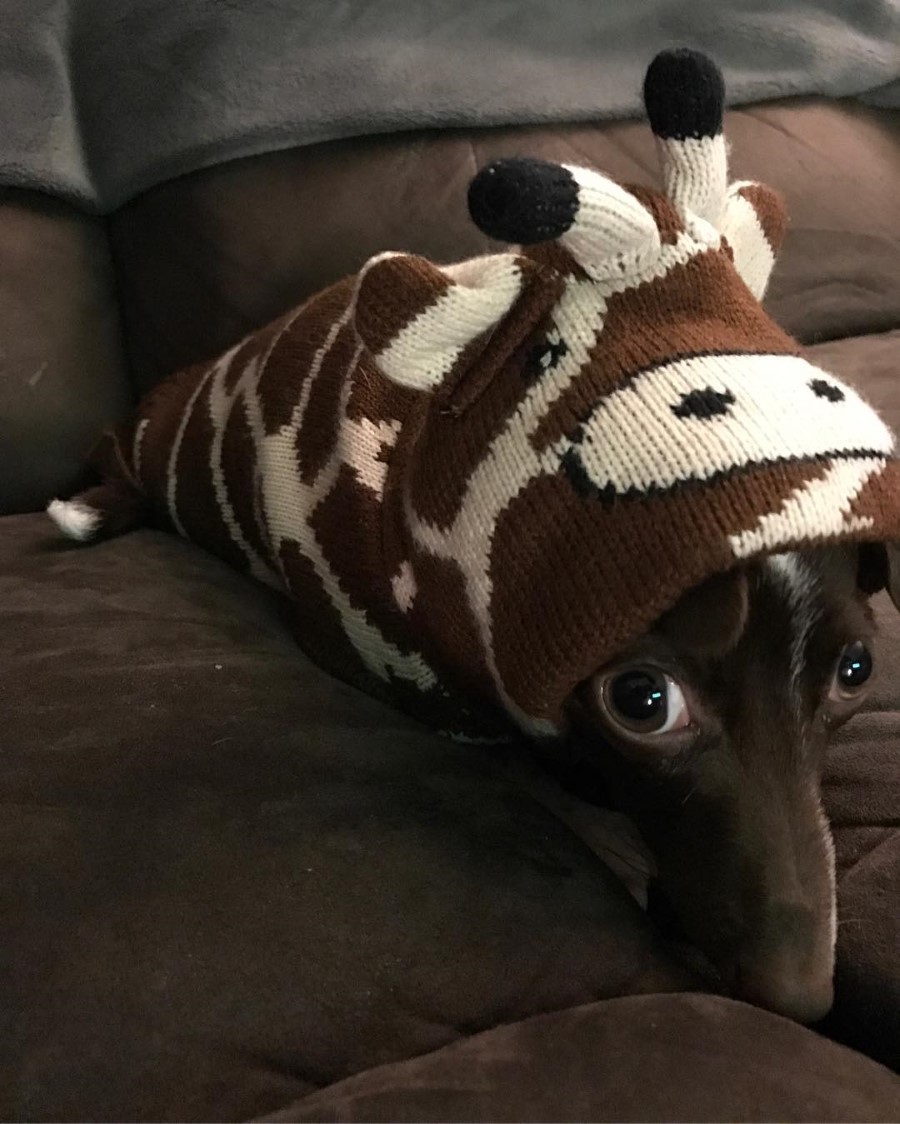 After he'd spent a few weeks with Angela, then, Cletus was well and truly on the up. He'd started to gain weight, and even jumped around and played like a regular puppy. So, Angela returned him to the Best Friends center in order to find him a permanent home. All she could do was hope that someone would want to take Cletus in.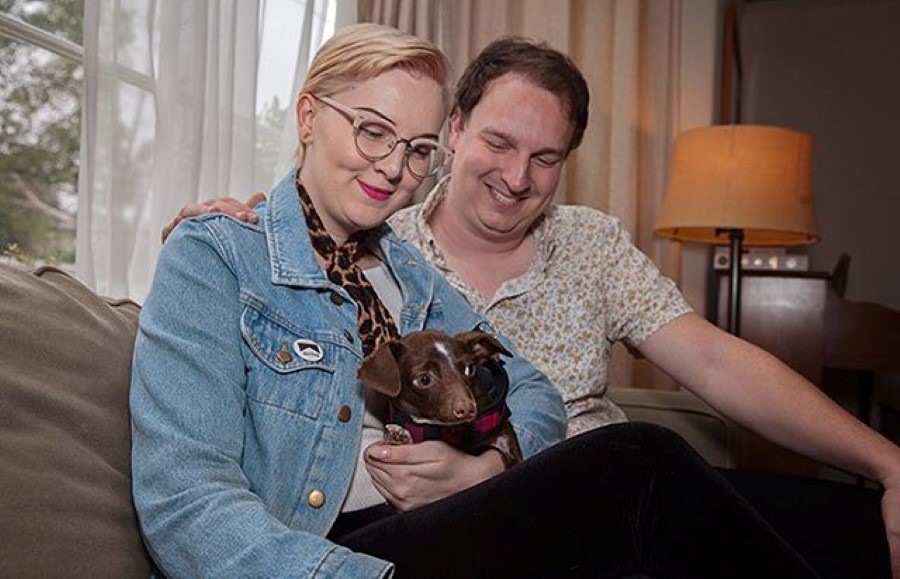 Then, one day, Mark Enrietto and his girlfriend, Summer Esslinger, saw a picture of Cletus on Instagram – and realized that he was exactly what they were looking for. Indeed, the couple had been searching for a dog to adopt for some time, but hadn't yet found the one. And according to Summer, their specifications were "a dog like no other." Cletus, then, fit the bill perfectly.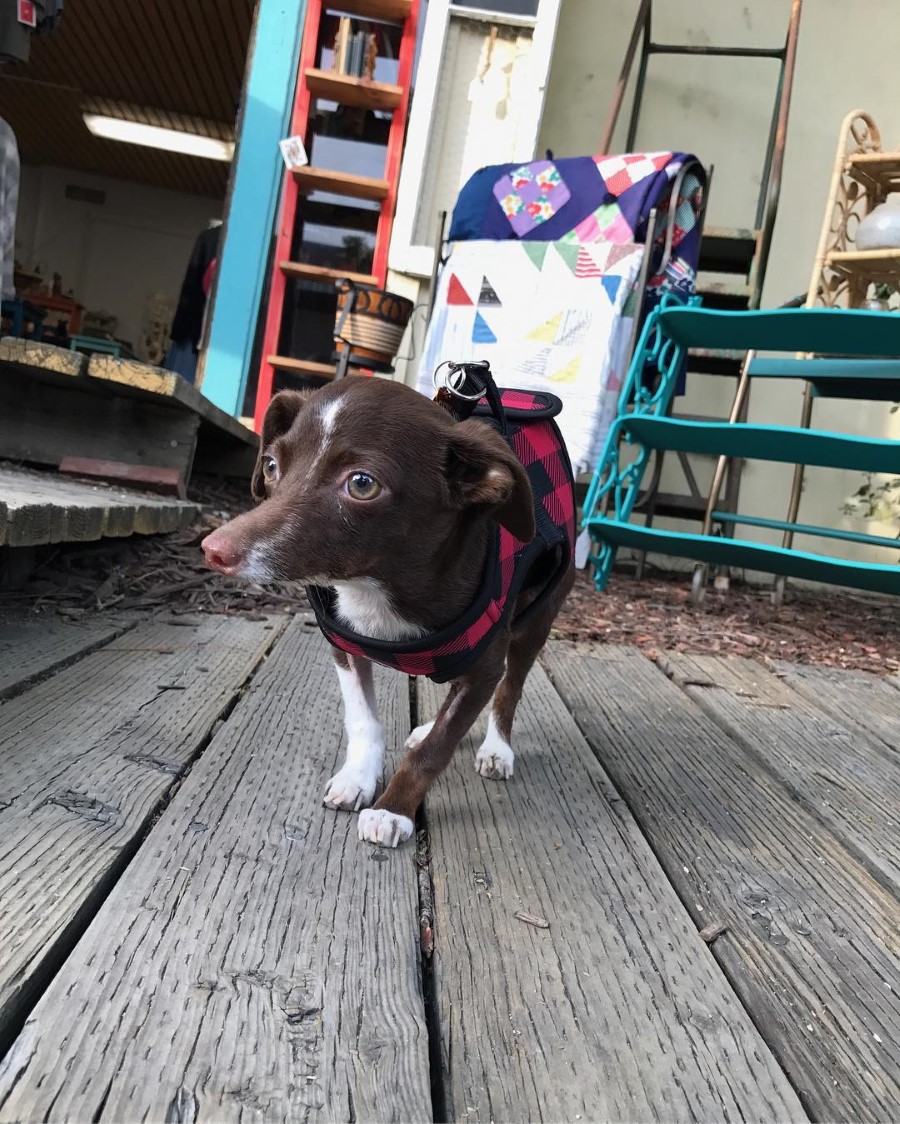 So, the very same day, Mark headed down to the Best Friends center to meet Cletus. And while the pup was initially quite timid, it didn't take long for him to become totally comfortable around Mark. Indeed, the curious pooch even sat on Mark's lap.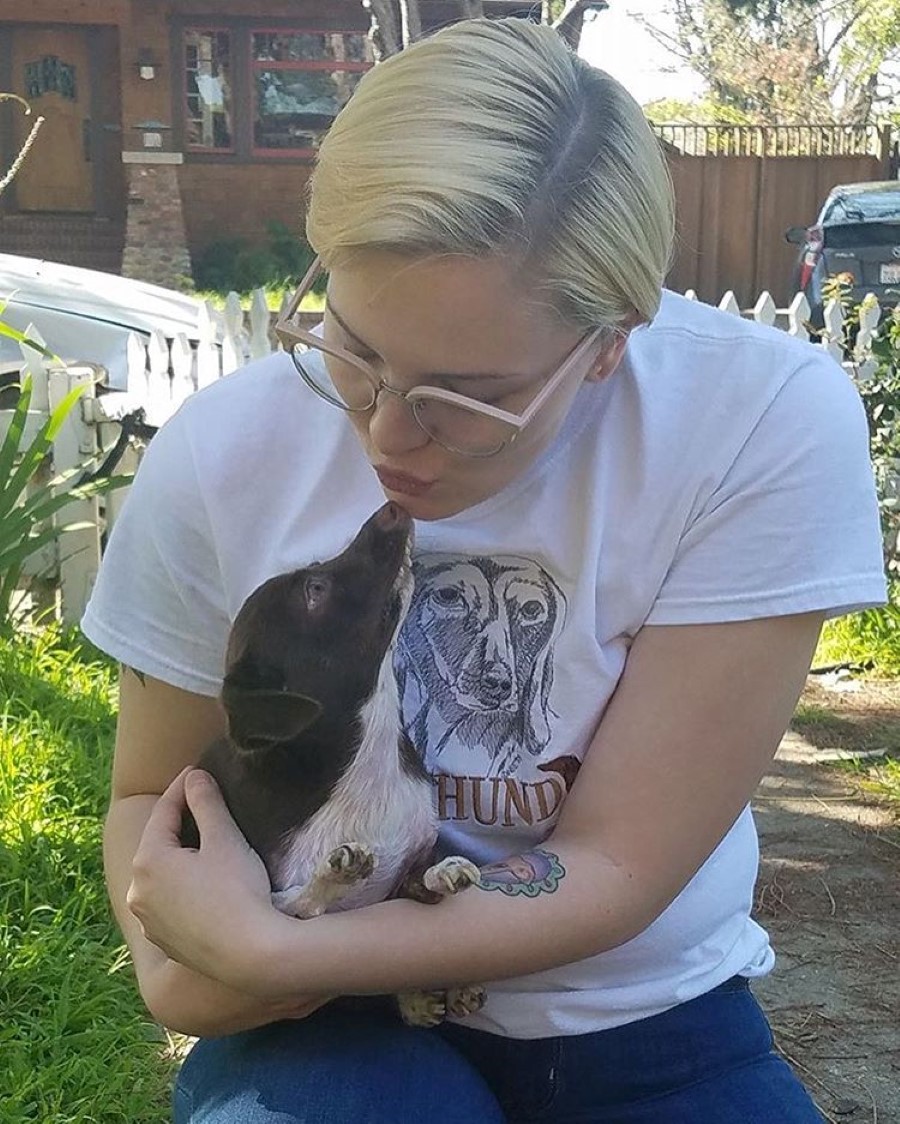 It was no surprise, then, that the couple decided to adopt Cletus for their very own. "I think I found the one," Summer told her boyfriend. In fact, it was the couple who named Cletus, whose full name is Cletus Spuckler, after the classic hillbilly character from animated TV show The Simpsons. And now, he even lives in Springfield, just like his namesake.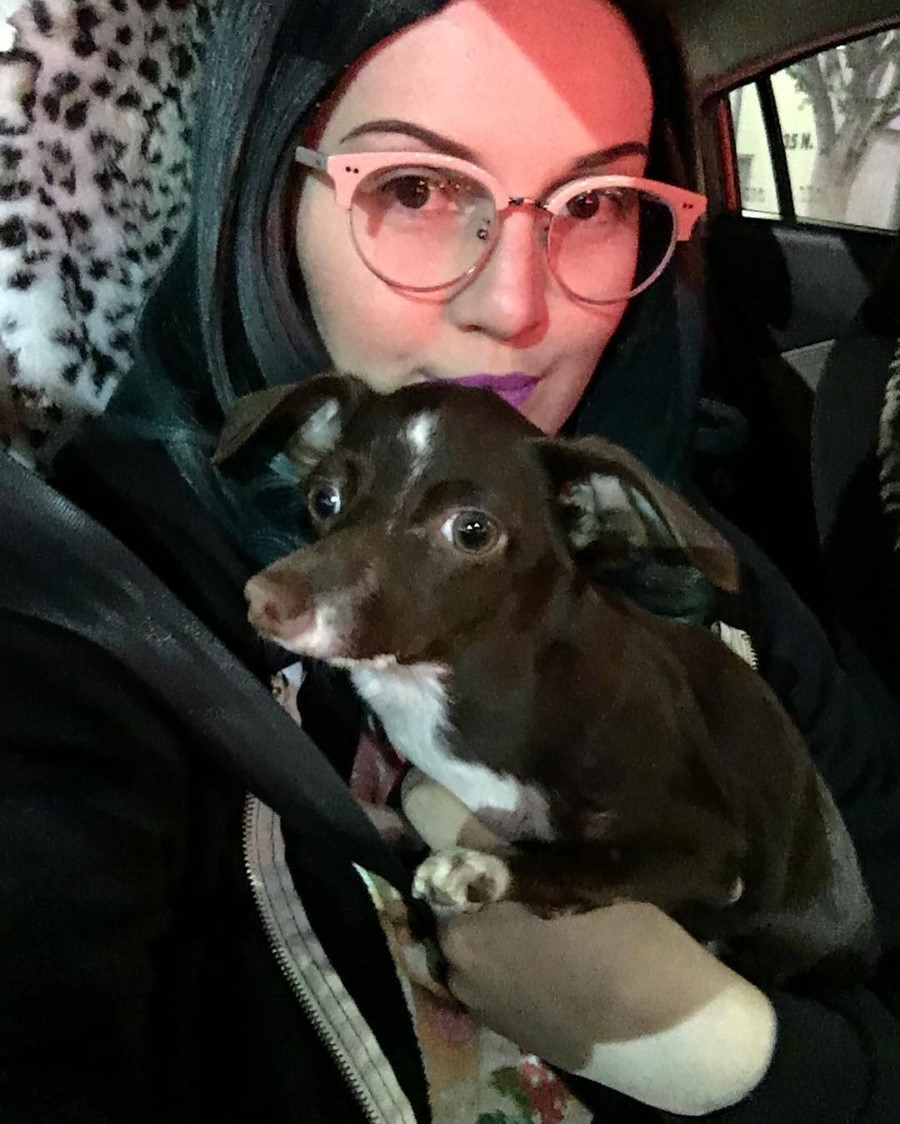 Cletus is now doing well in his new home. Indeed, his dexterity skills are improving, and he's getting stronger and braver all the time. Mark and Summer have even taken him to the dog park, where he runs everywhere, leaping into the air and generally being surprisingly athletic – despite his physical disabilities.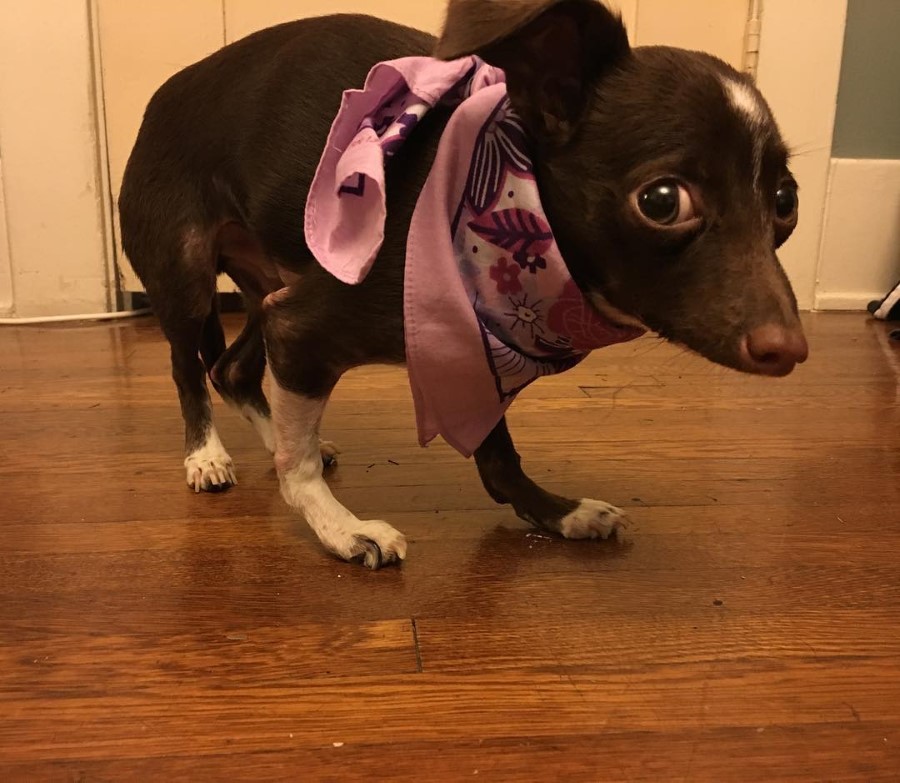 According to Mark and Summer, little Cletus even has a keen fashion sense. Indeed, the couple apparently dressed him in an adorable giraffe outfit, and he's even got his own scarf and sweater collection.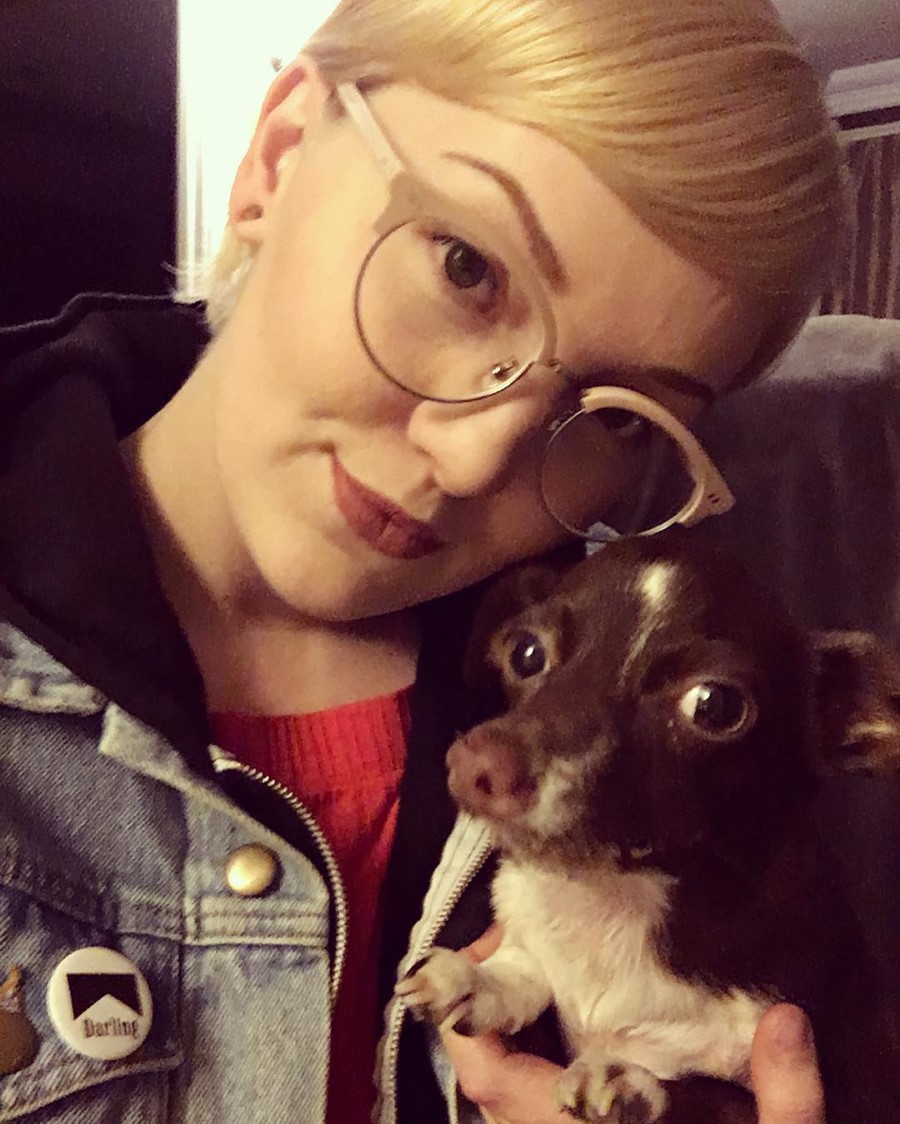 Cletus, then, is truly a one-of-a-kind dog – but he loves his new home all the same. "He's a little stubborn, he's the class clown, you can take him anywhere, and, like me, he loves his mom," Mark told Best Friends. "He's a dog in every way."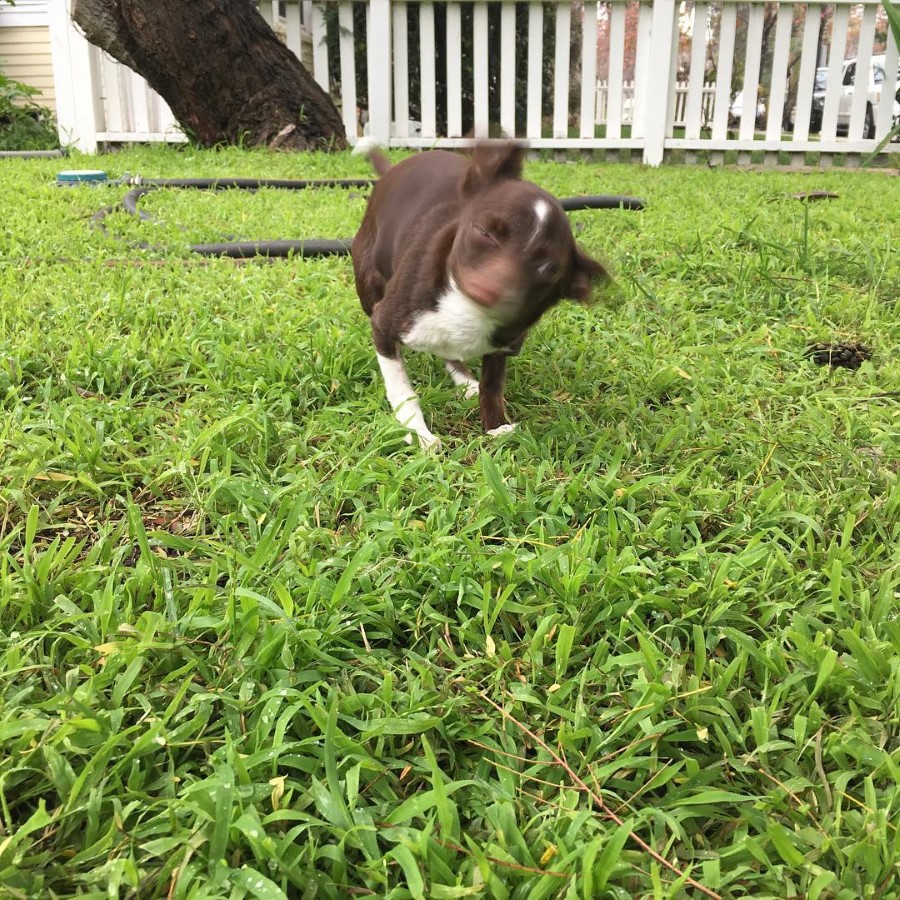 When Cletus was first discovered wandering the streets of Los Angeles, there was no telling what might happen to the fragile little puppy. But thanks to the quick action of the Best Friends Animal Center, the inspirational pooch has now made a miraculous turnaround – overcoming the odds to enjoy his life to the fullest.