If your TV schedule is in need of more political intrigue, double dealing and sinister machinations then you could do a lot worse than House of Cards. The show started out in life as an American remake of the 1990 British show of same name. Conservative Chief Whip Frank Urquhart (Ian Richardson) was replaced with Kevin Spacey's Frank Underwood and the action was moving from London to Washington D.C.
Since then, the show has become one of the crown jewels of the Netflix original library. There's plenty of drama on screen, to say the last, but the cast and crew have had their fair share of off-screen drama as well. Here are a few things about the show that might surprise you, no matter how much binging you have under your belt.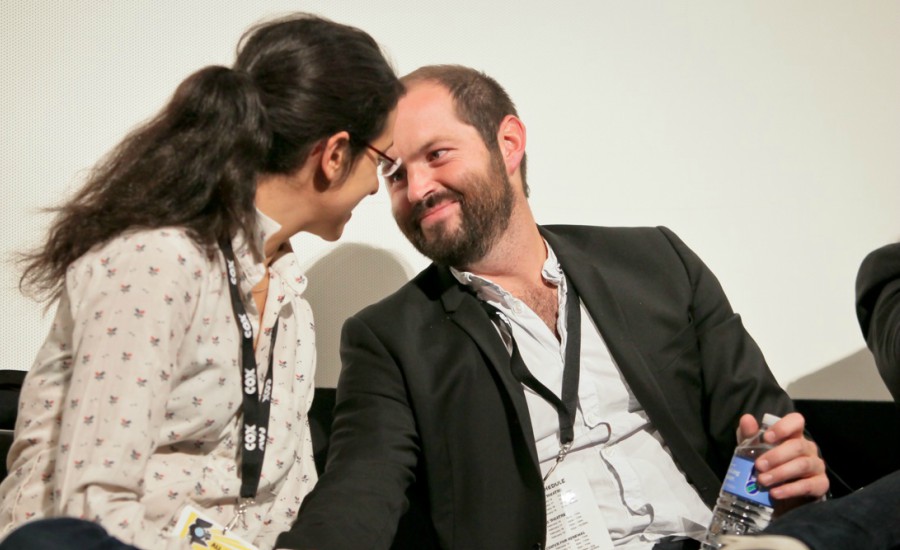 1. In order to make the show authentic, political strategist Jay Carson was brought on as an advisor. Carson has worked with such heavyweights as the Clintons and Michael Bloomberg, and he was even portrayed by Ryan Gosling in Ides of March.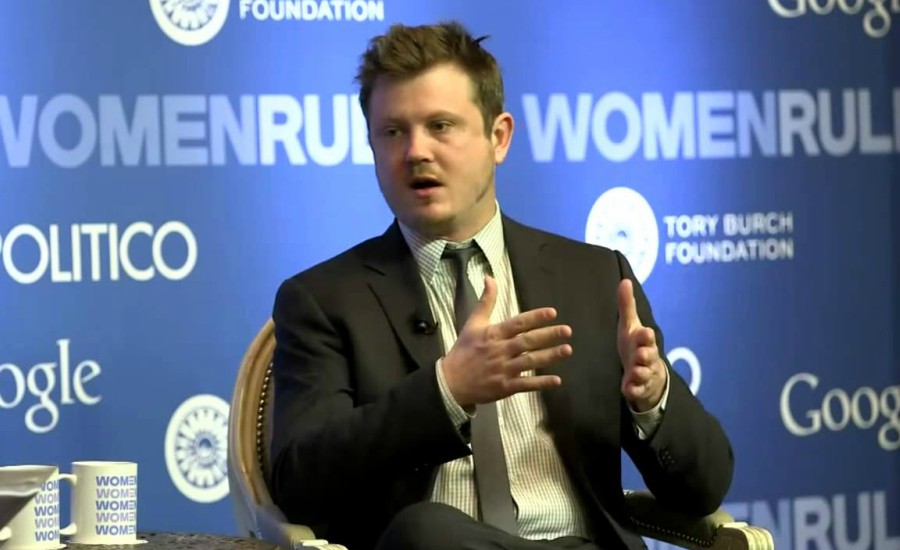 2. Beau Willimon, the creator of the series, is also experienced in politics. He was on Hillary Clinton's 2000 senate campaign team, Bill Bradley's 2000 presidential campaign and Howard Dean's 2004 presidential campaign.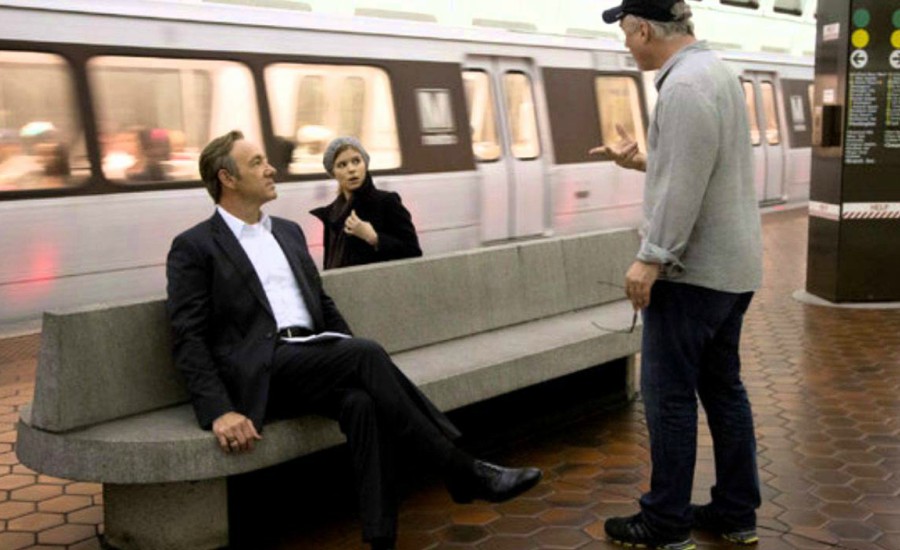 3. Director David Fincher (Fight Club, Se7en, Gone Girl) executive produces the show and directed the first two episodes. Prior to this the big screen director had never worked on a TV drama production.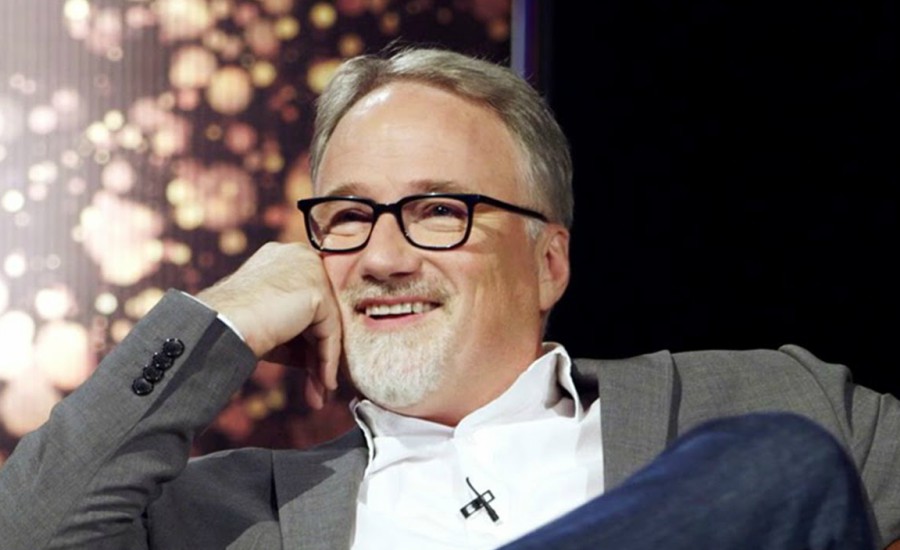 4. When Fincher addressed the full cast for the first time before shooting commenced, he gave them a bit of a scare. He reminded them that they were all first choices and warned that if they "f***ed this up" he would "never forgive" them. Stern stuff.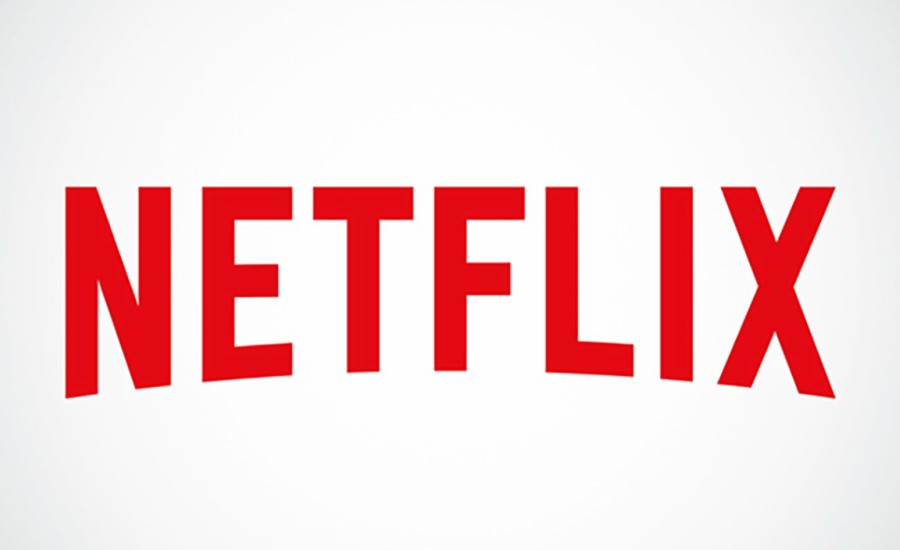 5. Before Netflix actually took the show on, it was subject to a bidding war. AMC and HBO both wanted it, but Netflix got it because they pledged to shoot two seasons straight out of the gate. This was a big gamble, but it paid off.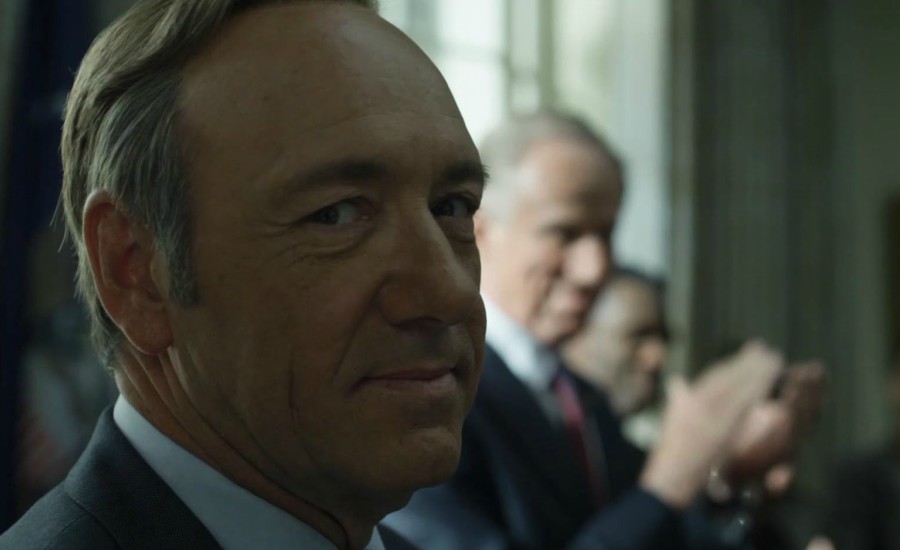 6. While promoting the show, Kevin Spacey had to do a photoshoot which featured him holding a burning American flag. While doing this, Spacey burned his hand, which is why Frank Underwood is scalded by hot coffee in the ninth episode. They needed an excuse for the bandage!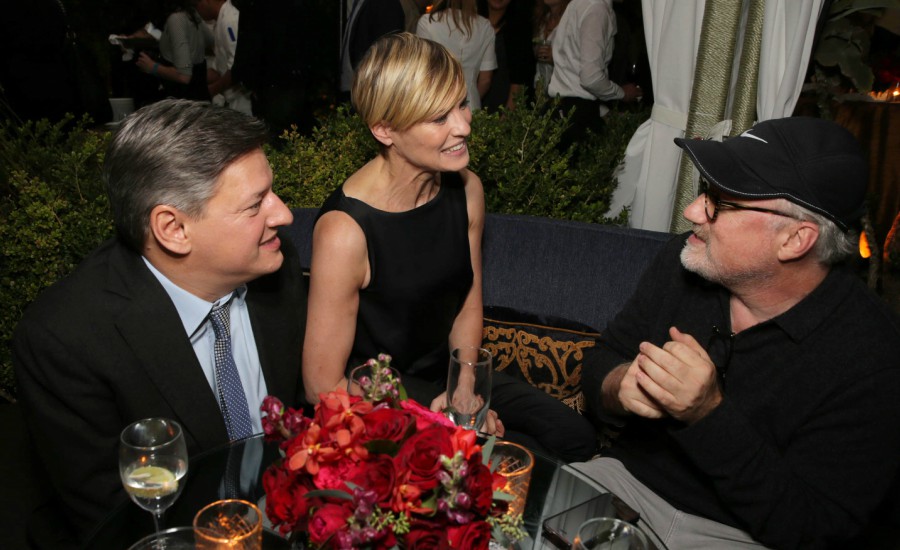 7. Robyn Wright was offered the role of Claire Underwood by David Fincher directly, him having worked with her on The Girl with the Dragon Tattoo. Fincher sweetened the deal by promising that she'd have creative input in designing the character.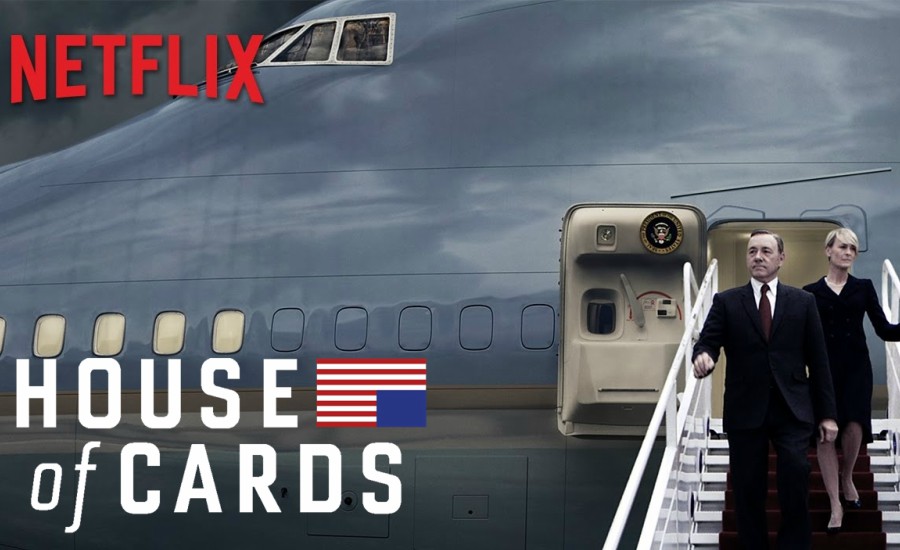 8. After Lilyhammer, House of Cards was only Netflix's second original production. Given how many of them there are now, it was a major turning point for not only the streaming service, but the way TV shows are consumed.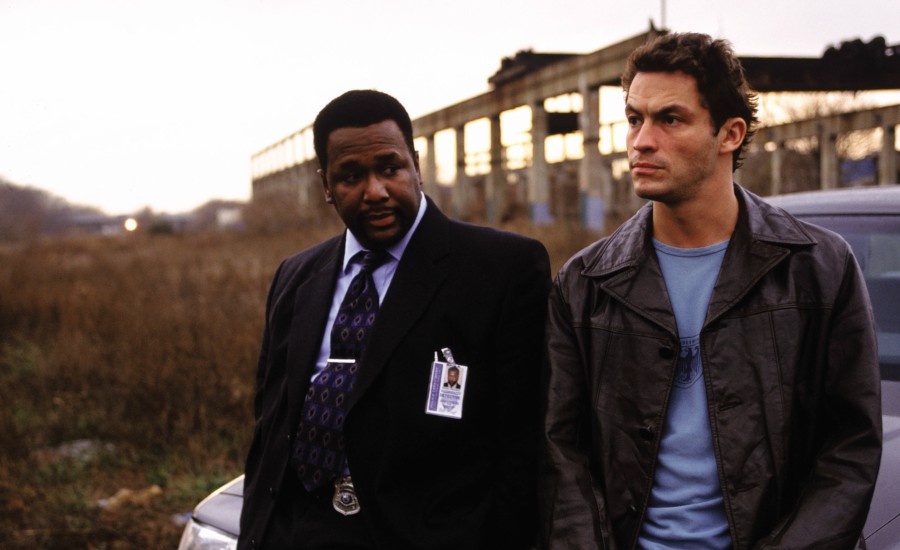 9. Given that they were both shot in Baltimore, the show shares a fair amount of DNA with The Wire. In fact, the local diner which Douglas Stamper frequents was also a regular location in The Wire.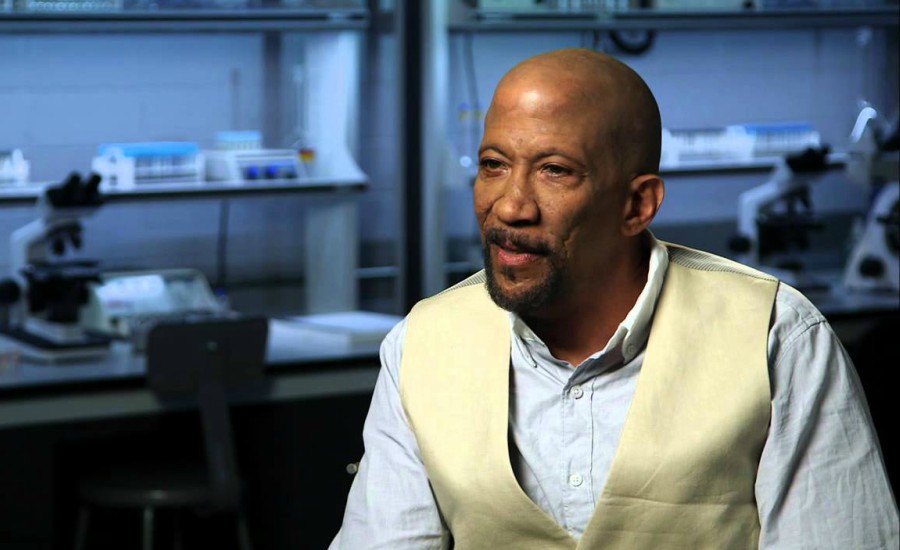 10. Reg E. Cathey, who plays Freddy, has had roles in four of the five key TV shows to be shot in Baltimore. He had a prominent role in The Wire, and also turned up in Homicide: A Life on the Street and The Corner. If he lands a role in Veep he'll be five for five.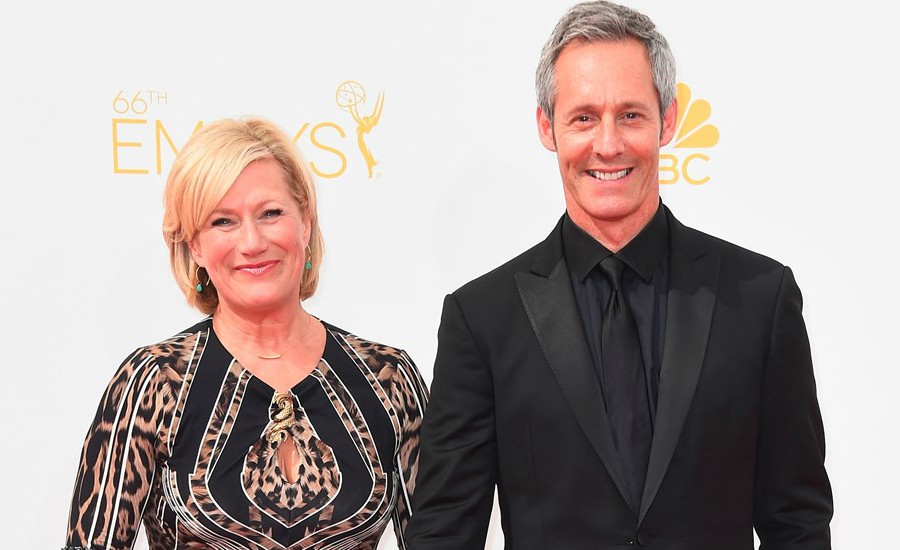 11. Michael Gill and Catherine Durant played President Walker and Secretary of State Jayne Atkinson, respectively. On screen chemistry won't have been much of an issue for them, seeing as they're married in real life. None of the cast or crew knew this until the pair got to the set.
12. The list of directors to work on the show is insane. Besides David Fincher; Jodie Foster, Joel Schumacher, James Foley and Carl Franklin have all stepped in to direct episodes, to name only a few.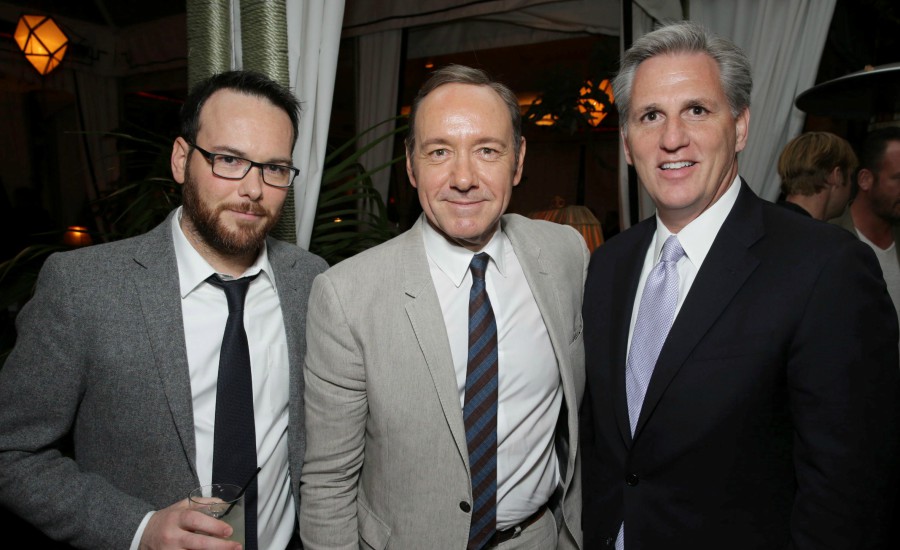 13. To get prepped for the role, Kevin Spacey spent some time hanging out with Kevin McCarthy, who was the Republican Majority Whip in California at the time. Spacey said the experience was "fascinating", but also that he certainly didn't envy him.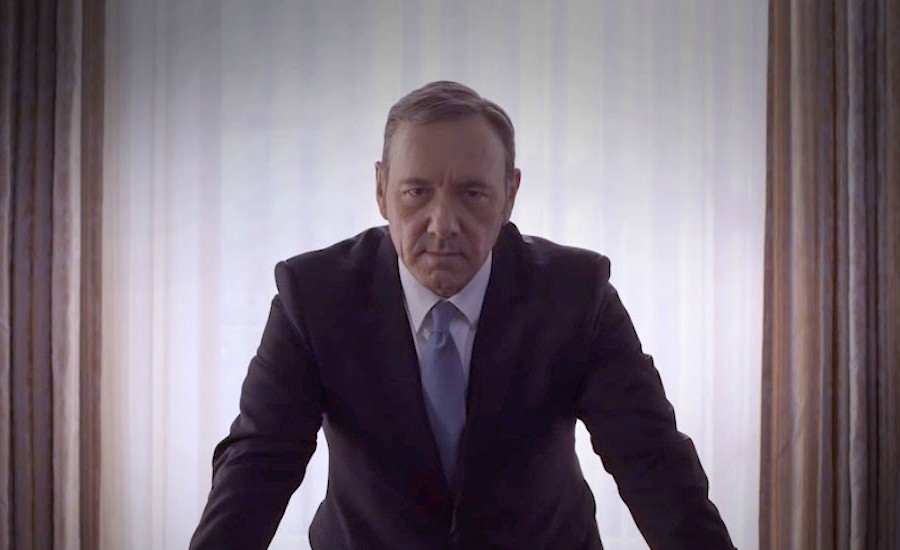 14. Spacey was also at one point asked in an interview if there was any other career he might have liked to pursue. Somewhat prophetically, he answered "politics".
15. The character name Frank Underwood isn't just a reworking of the Frank Urquhart name from the original British series. The first democratic whip in US history, appointed in 1889, was named Oscar Wilder Underwood.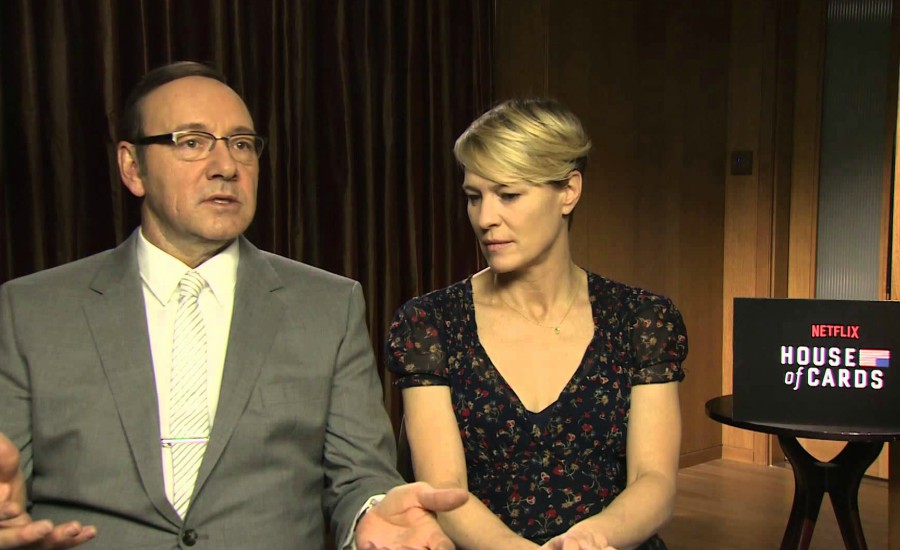 16. During filming, Robin Wright discovered that she was actually getting paid less than Kevin Spacey. In order to deal with this, Wright threatened to bring the pay gap to public and media attention, forcing the producers to give her a raise. She was clearly summoning the spirit of Claire Underwood a bit with a move like that.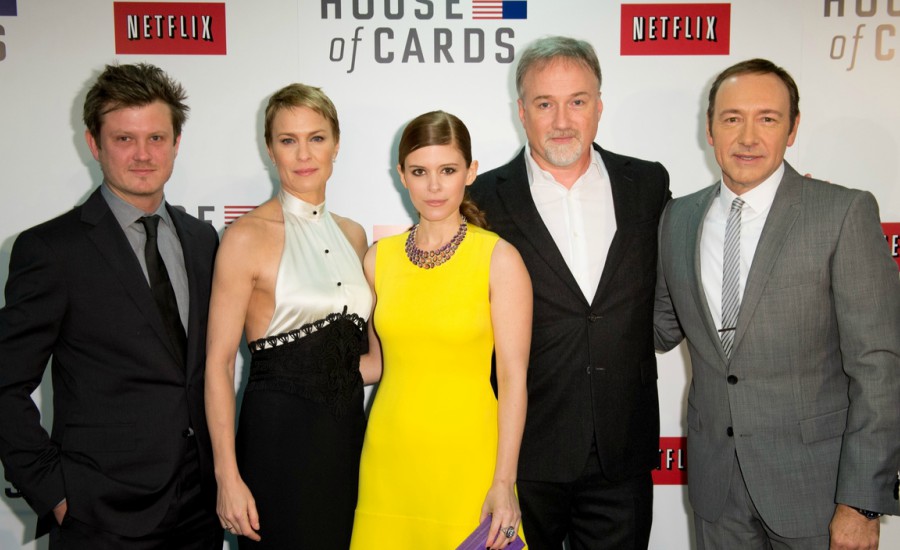 17. As well as being a milestone for streamed TV shows, House of Cards broke the mould in other ways. In particular, it was the first ever online show to win an Emmy or a Golden Globe, snagging three of the former 2013 and one of the latter in 2014.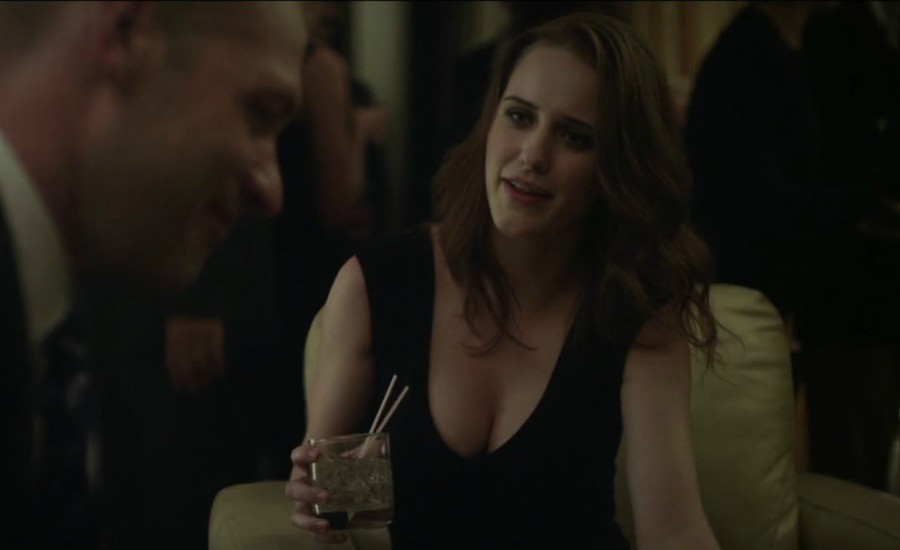 18. Rachel Brosnahan's Rachel Posner character was originally meant to appear in two episodes and speak a grand total of five lines. Brosnahan's performance was so strong that she ended up appearing in 19 episodes, and even got nominated for a Prime Time Emmy and a Screen Actor's Guild Award.
19. Hacker Gavin Orsay first appears in season 2, and demonstrates a formidable knowledge of cyber warfare. The actor who plays him, Jimmi Simpson, actually spent six months being advised by real life hacker Gregg Housh to help him play the role.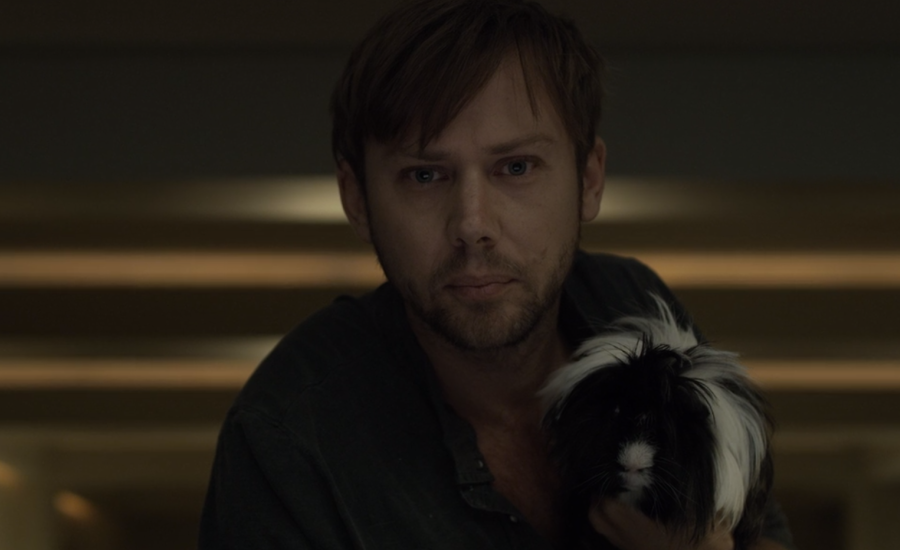 20. Speaking of Orsay, his guinea pig Cashew has become something of a fan favourite. In truth, the role is shared by three guinea pigs – Oscar, Lucas and Encore. Oscar does most of the work though, allegedly.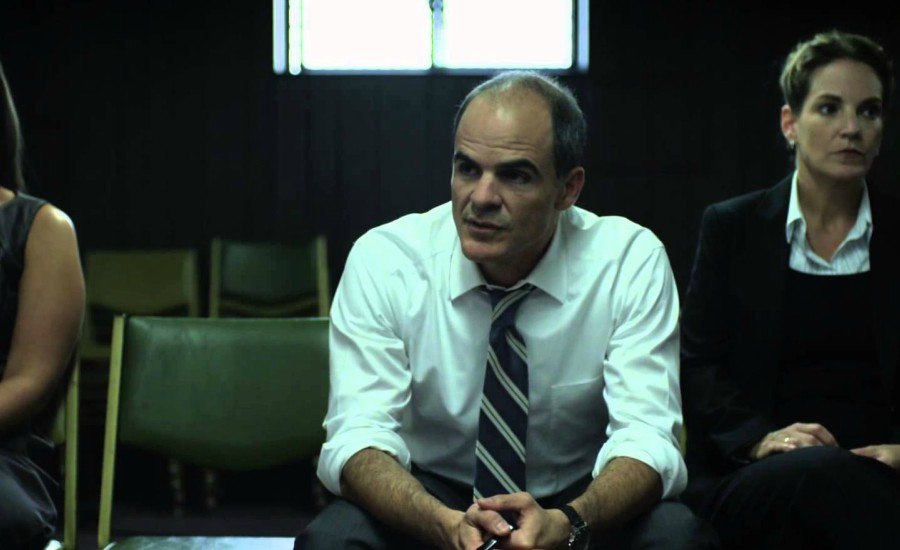 21. Before taking on the role of Douglas Stamper, who has since become a fan favourite, Michael Kelly auditioned for several other parts, including Peter Russo, Lucas Goodwin and Tom Hammerschmidt. Just as well he didn't get them.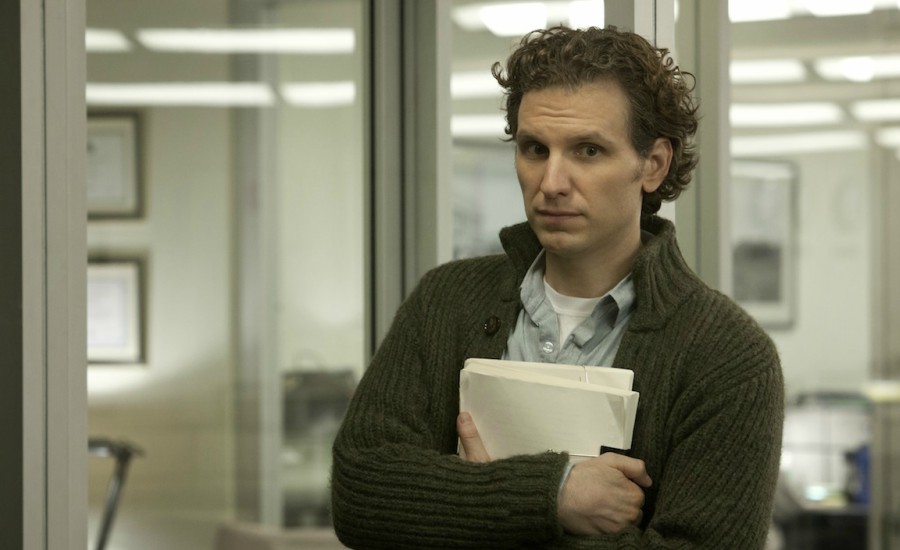 22. Sebastian Arcelus, who plays Lucas Goodwin, had a bit of an usual casting success story. It actually fell to Kate Mara, who plays his co-worker Zoe Barnes, to decide who got the part, and she picked him.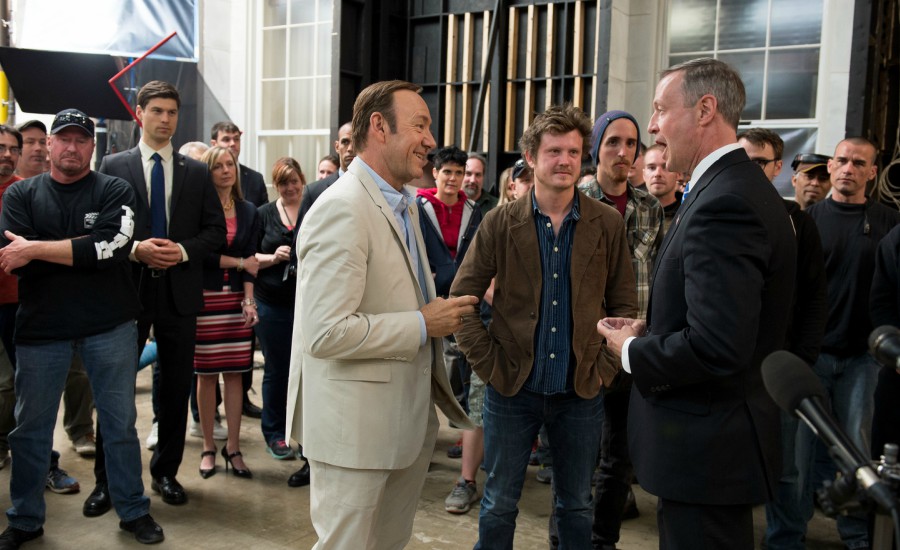 23. Production costs on the show aren't what you'd call low. Together, the first two seasons cost $100 million to produce, partly due to David Fincher actually threatening to walk off the project if the budget wasn't increased during season one.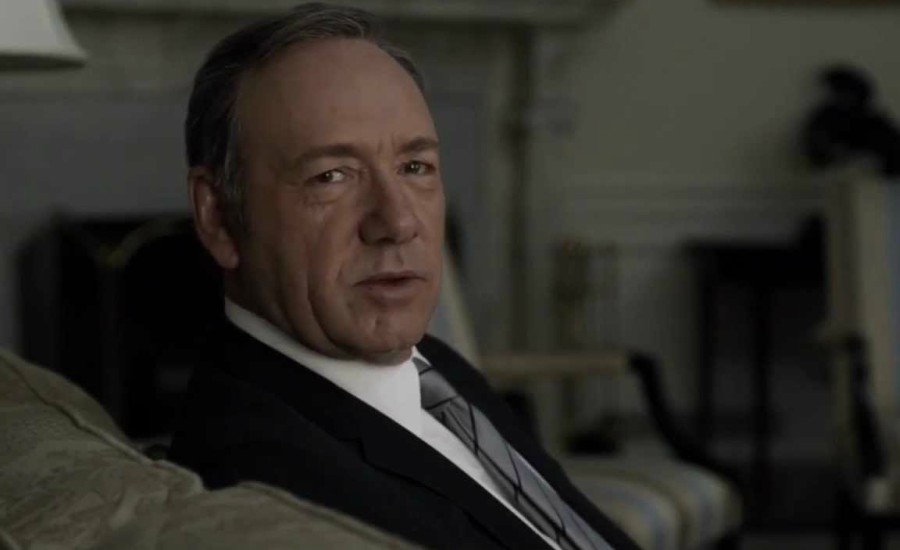 24. As well as being a big hit with Western audiences, House of Cards has done very well in China. In particular, Chinese governmental employees are apparently huge fans of the show, which streams there on the Chinese Netflix equivalent, Sohu.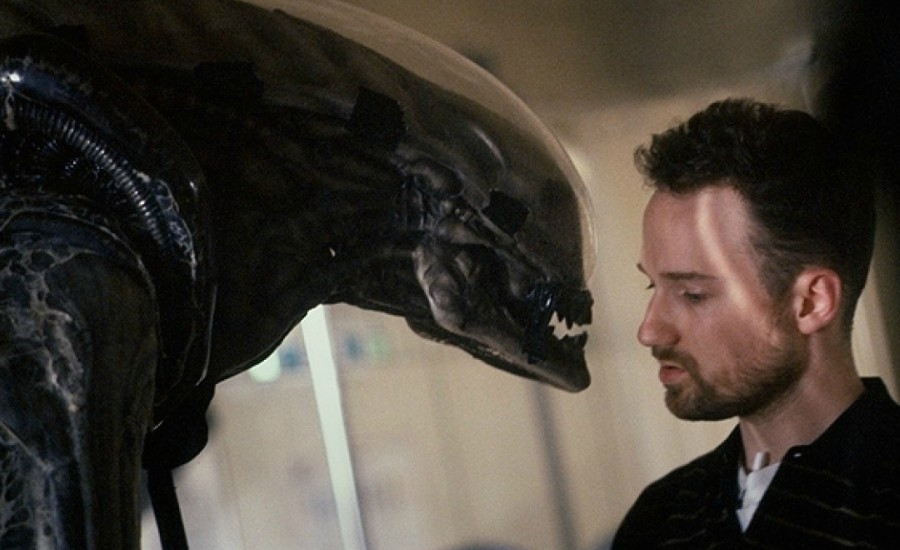 25. "You know what I like about people? They stack so well.", one of Frank's more memorable lines to the audience in season four, wasn't actually his. Apparently, it's something David Fincher said himself on the set of Alien 3. Supposedly, somebody has suggested that Fincher should be more of a people person.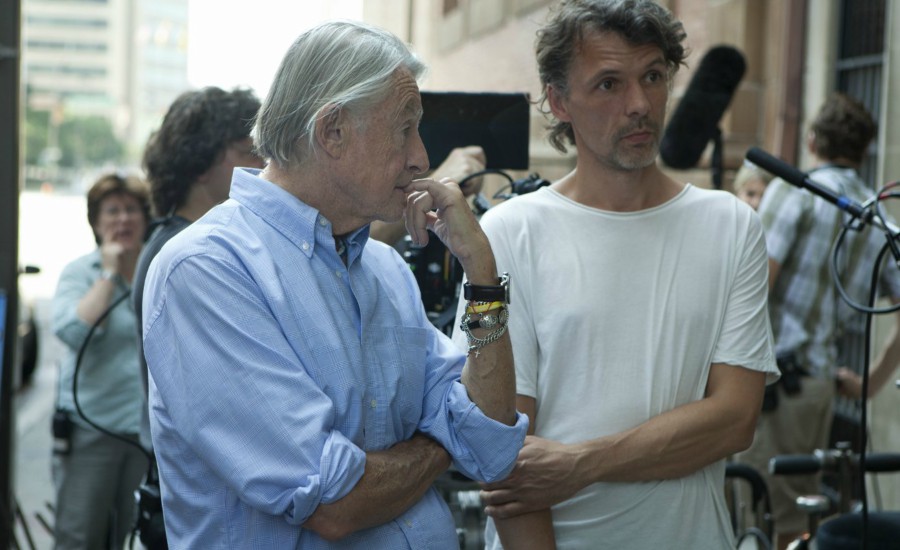 26. When Joel Schumacher stepped up to direct the fifth episode of the first season, the Batman & Robin director hadn't seen any of the previous episodes, and even went so far as to break a number of shooting rules that Fincher himself had laid down.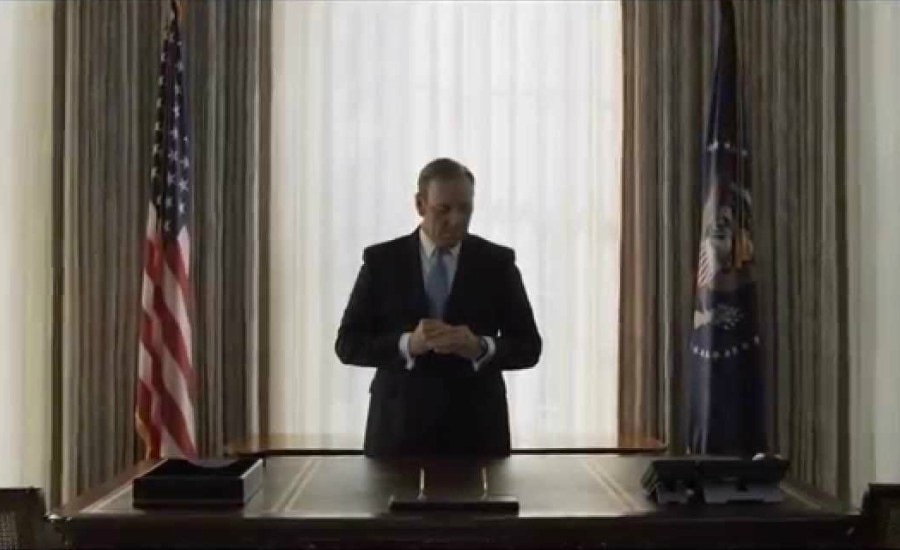 27. The Oval Office used for the film is actually inside a warehouse. The 300,000 square foot structure in Maryland also contains the sets for The House of Congress and a few offices and hotel rooms.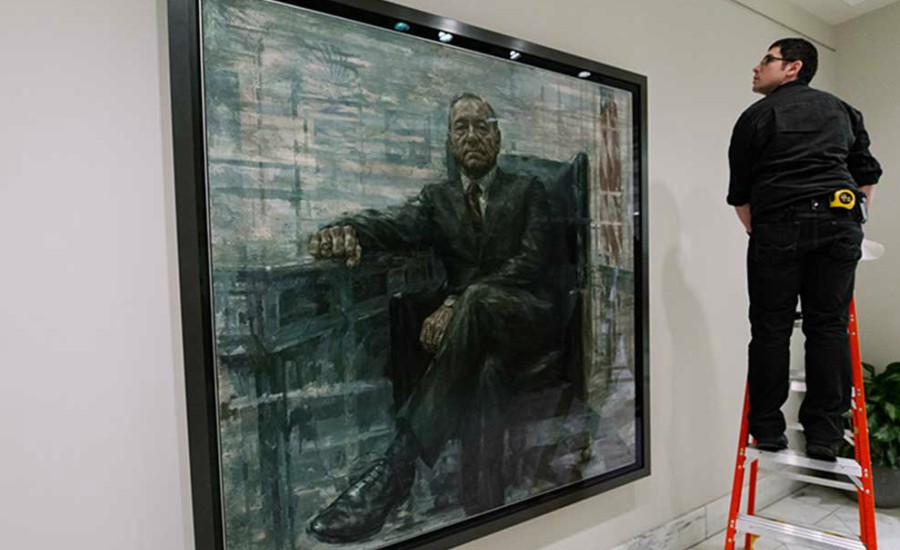 28. There's a portrait of Frank Underwood at the National Portrait Gallery in Washington D.C. It was actually hung in the same wing as all the portraits of actual US presidents, which is a tad ominous.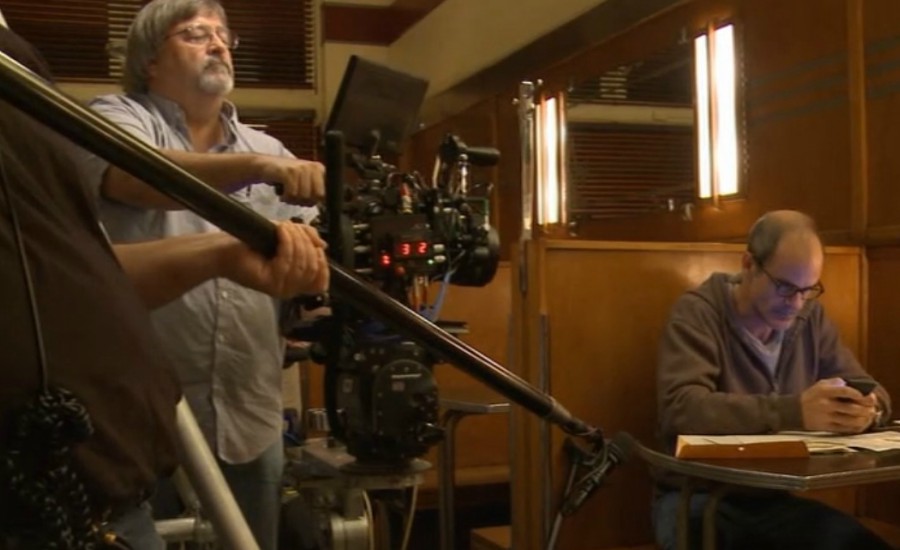 29. One of Fincher's more significant rules is that the camera shouldn't move. The director has never been particularly big on Steadicam or handheld camerawork, and apparently he wanted to make sure taht ethos carried over into the show.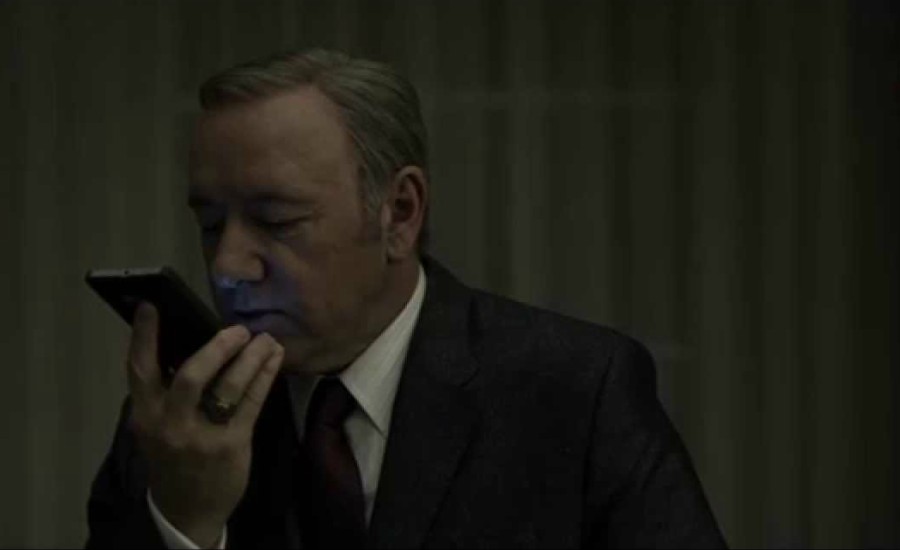 30. In 2015, a Republican House Speaker was caught sending sexually explicit text messages to a House intern who was under 21. In the messages, the intern had saved the speaker's number under the name 'Frank Underwood'.