It's now been over a year since the last episode of Game of Thrones aired and the wait for the next season to premiere could not be any easier. Considered by many as the King of TV, the show has gathered a lot of loyal followers, cult of fanboys and numerous rumors and plot theories that other shows could only ever dream of. As we wake up daily to count down to July 16, the most important date of the year for most of the show's fans, we have gathered a list of facts and secrets that might lessen the wait for you. Here goes;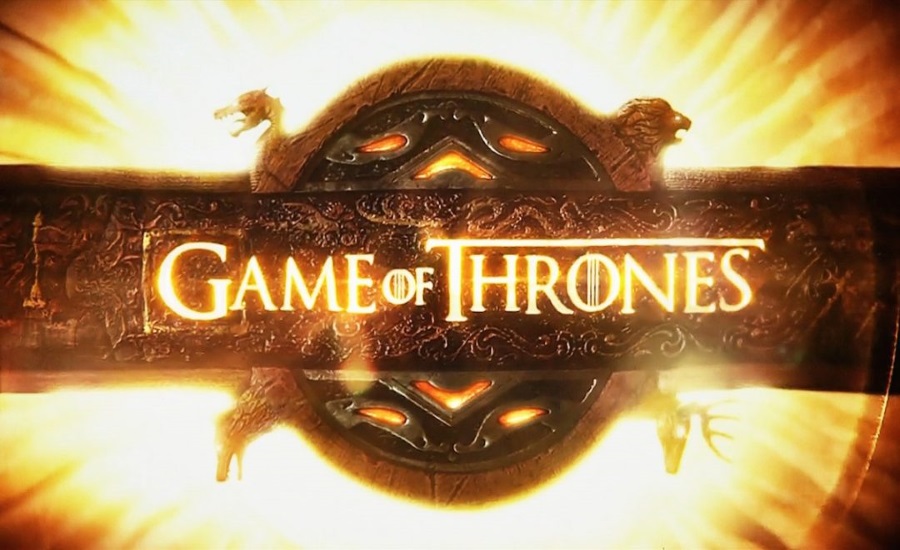 1. The Show was initially intended to last a total of 7 seasons.
Show runners Benioff and Weiss had planned for the series to have a total of 70 hours of TV ShowTime. This would translate to 10 episodes per season with the finale being aired at the end of season 7. However, during scripting of season 4 and 5 the duo decided to include an extra 3 episodes, this would see the finale season being split into two shorter seasons with season 7 rumored to air only 7 episodes leaving season 8 with an oddly few 6 episodes. The show was original planned to air only 7 seasons.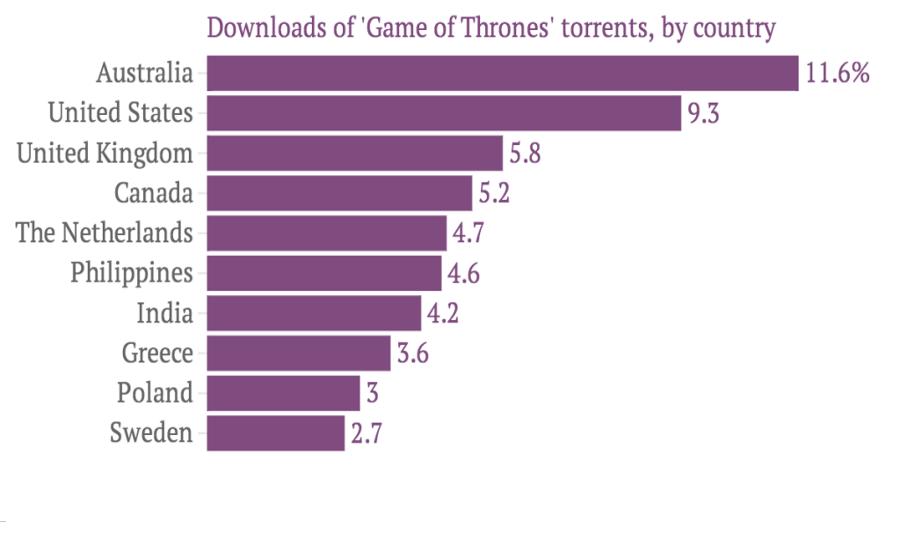 2. Game of Thrones the most pirated show in history.
The show is a proud holder of lots honorable awards it has acquired over the years since it began airing close to 7 years ago. However, this is a title it must be ashamed to possess, according to various torrent tracking sources. The show had been pirated over 116,000 times a day during its previous season. With great fame, comes great pirate. The show is said to have lost over $44 million to piracy as stated by various DRM organizations and researchers.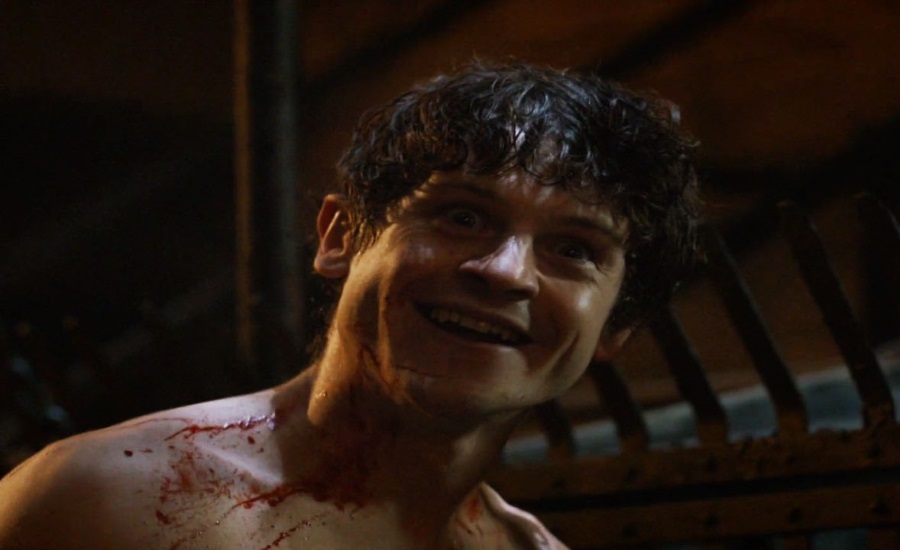 3. Ramsay Snow almost Played Jon Snow.
Can you imagine, the most celebrated villain of season 6 playing the role of the shows ultimate hero? Iwan Rheon who plays Ramsey was hours away from casting Jon Snow before Kit Harington was picked for his unchallenged ability to play the role.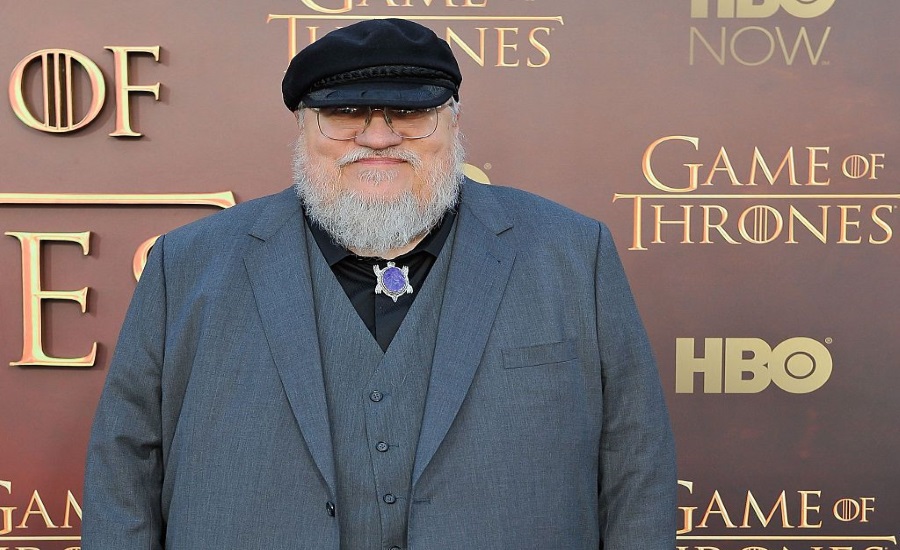 Source: Variety
4. Showrunners already know the ending in case George R.R Martin does not live to finish the books.
George is known to be one of the slowest writers on earth. Book readers are used to long waits as they have been waiting for plot lines since 1996, now that 1 year wait for a new season doesn't seem bad eeh? With that said George R.R Martin has told show runners the ending to the story just in case he eats himself to death.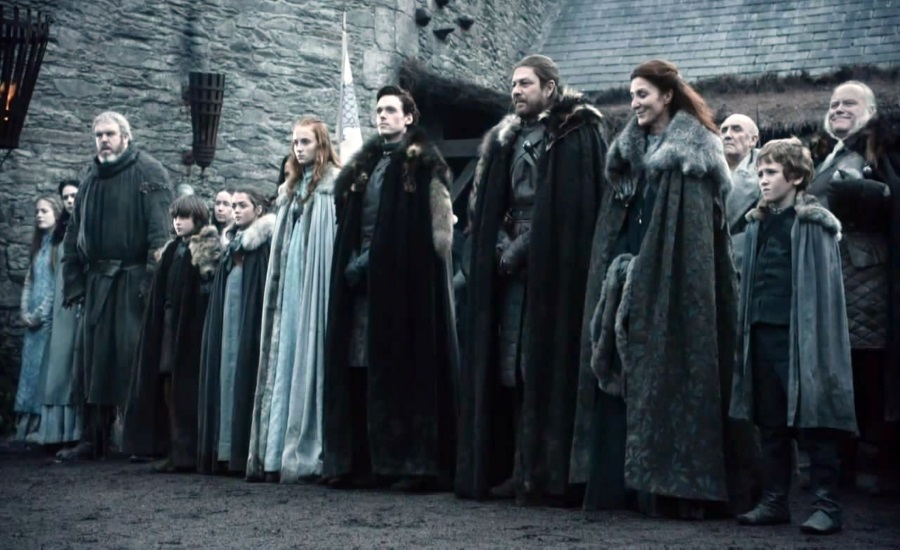 5. The original pilot was never aired:
David Benioff and D. B. Weiss were stunned from responses they got after airing their pilot episode. Having worked on the pilot episode for close to four years, the poor feedback left the pair wondering whether the show was destined to be ever produced for TV audiences. The few critics who viewed the pilot episode complained it had too many characters, dialogues and was just confusing. Let's just be grateful that the duo decided to proceed work on what many consider to be the jewel of today's TV shows.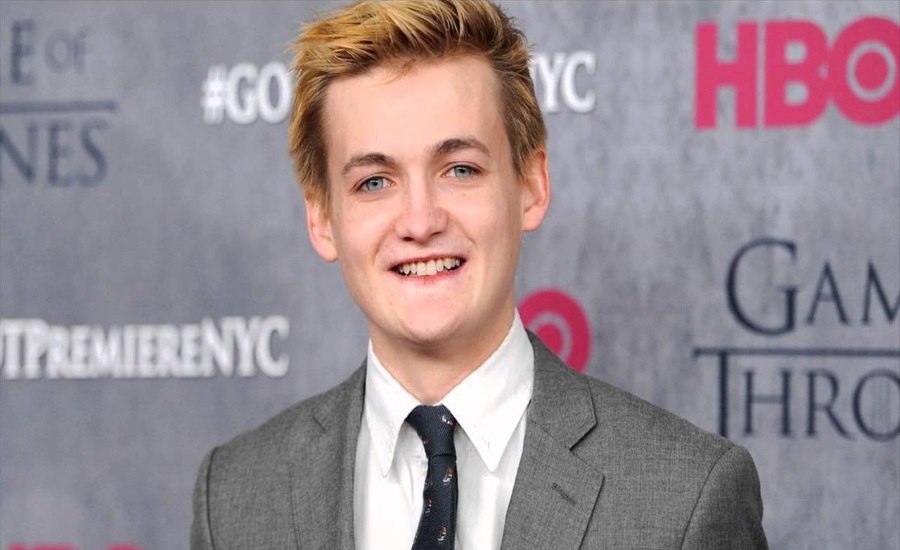 6. After the first episode of the show aired, the actor who plays Joffrey Baratheon, Jack Gleeson, received a personal from letter from book writer George R.R. Martin that read, "Congratulations, everyone hates you!" such a good job he did at portraying the little prick of a prince.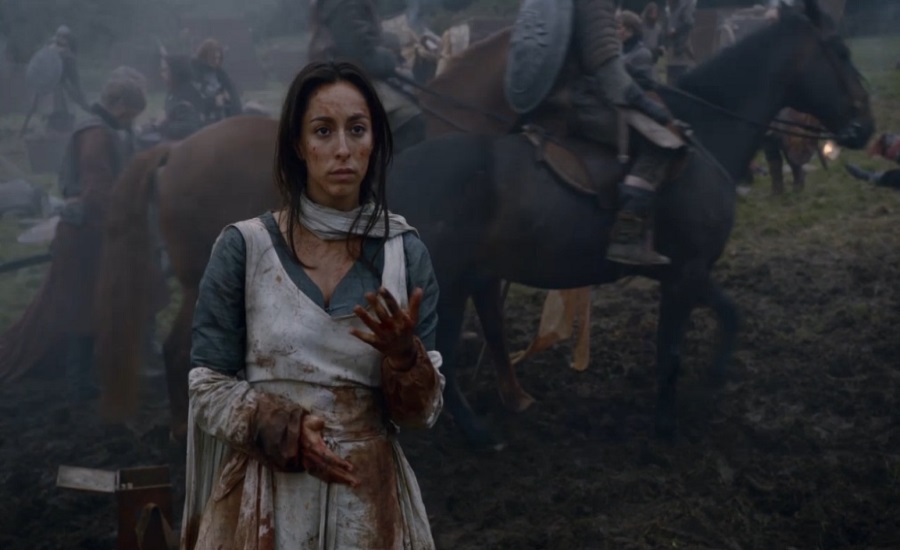 7. Charlie Chaplin has a relative on the show: it's Robb Stark's late wife played by Oona Chaplin. Robbs deceased wife is actually a descended of Charlie Chaplin, bet you didn't realize that even though her name spells Chaplin.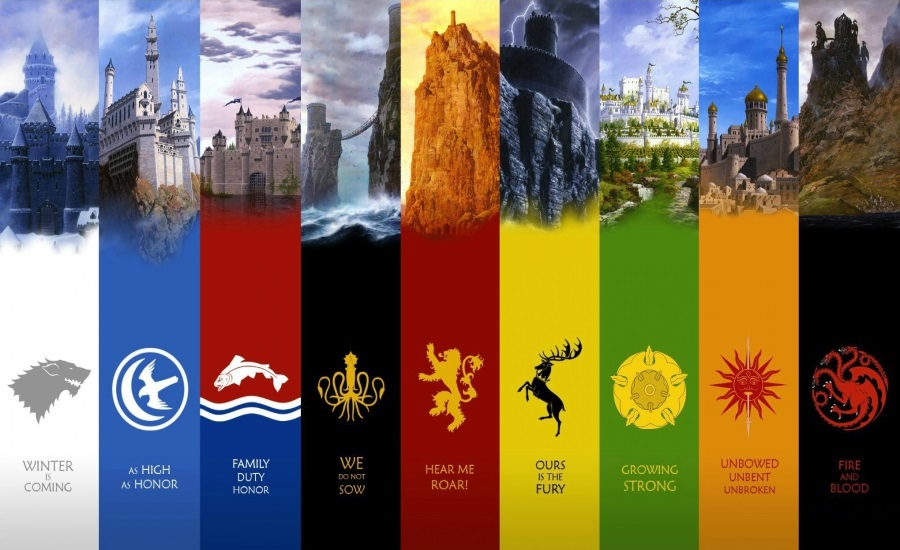 8. Seven kingdoms with seven bastard names
We both know of Jon Snow and Ramsey Snow as the celebrated bastards of house stark and house Bolton but did you know that they share the snow name because their houses reside in the North? Here are other bastardy names according to location;
Dorne: Sand, Iron Islands: Pyke, The Reach: Flowers, The Riverlands: Rivers, The Stormlands: Storm, The Vale of Arryn: Stone and The Westerlands: Hill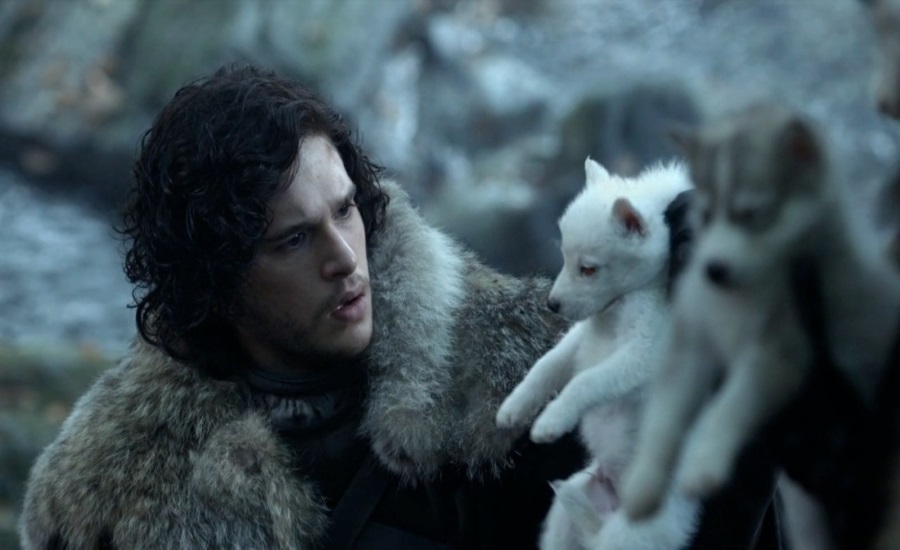 9. The First Episode Carries Spoilers
Known as foreshadowing, the 1st episode predicts how various events will turn out in the series e.g. when the Stag killed the direworlf in the first episode, it portrayed the Lannisters' murdering Lord Stark. The animals portray their sigils.
10. Most of the characters are still alive in the books
A lot of the characters who have died in the series are still very much alive and breaching in their consecutive world in the books. Others other than Jon Snow have also come back to life in the books.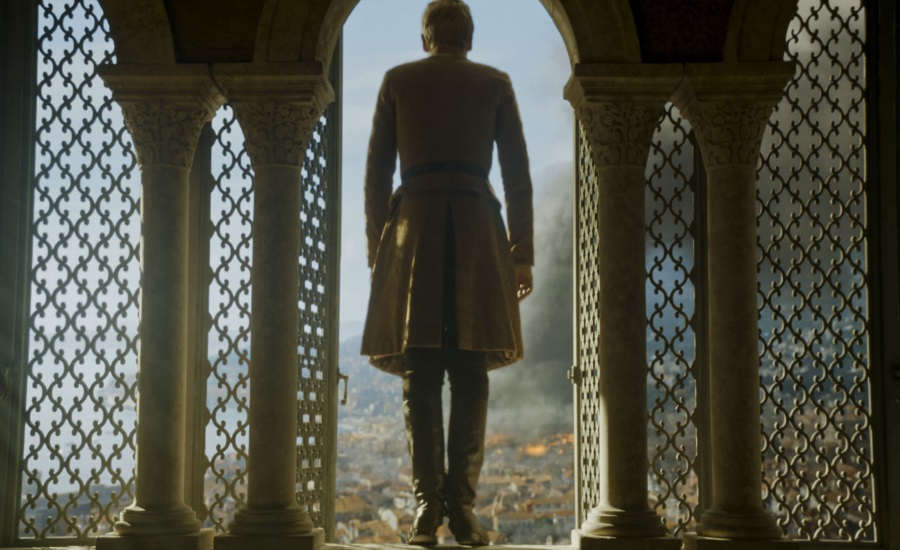 11. Dean-Charles Chapman, who plays Tommen Baratheon has died twice on the series.
Dean was initially cast to play one of the Lannister children who were murdered by Lord Karstark in season 2 leading to the events of Robb Stark beheading him. Since the two were cousins to Tommen and Joffrey, it was passed that Dean plays Tommen too but those of us who are shar eyed noticed the familiarity.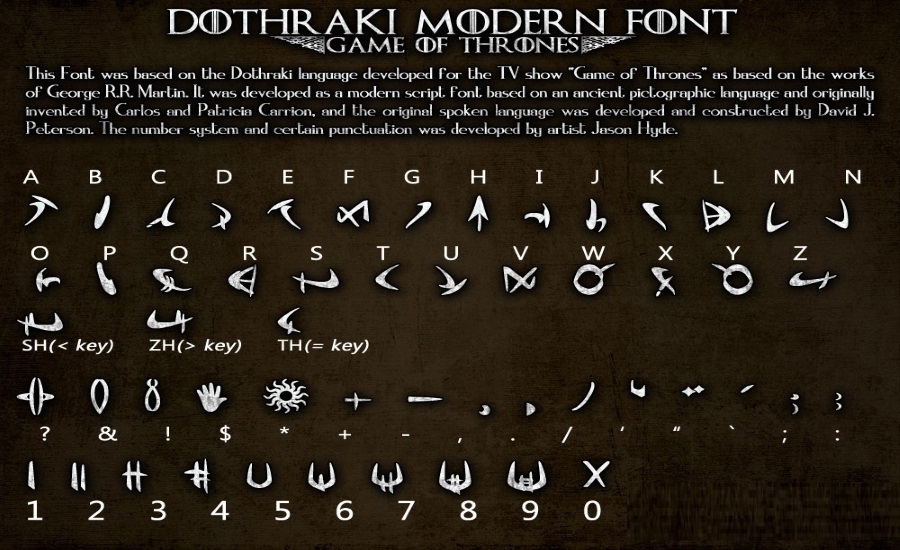 12. Dothraki is a real language created just for the show and contains more than 3,000 words.
You can learn to speak like Khal Drogo in real life since the Dothraki is an actual documented language that anyone interested in can learn. Many fans (both book and TV show) have created only forums where they communictae entirely in Dothraki.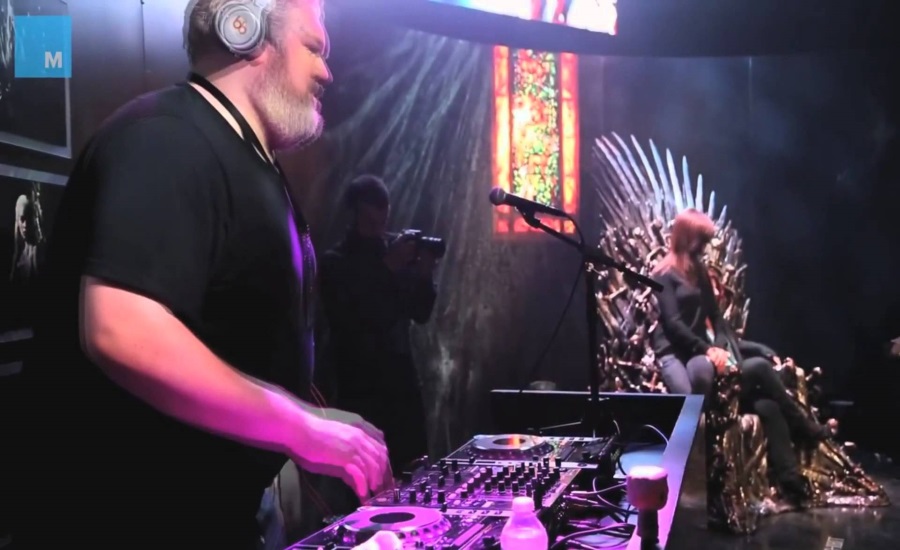 13. Hodor is a lowkey DJ in England
When he's not being a loyal servant to the Stark Kids he's busy getting down on the disc entertaining them in the real world. He is the perfect buttler.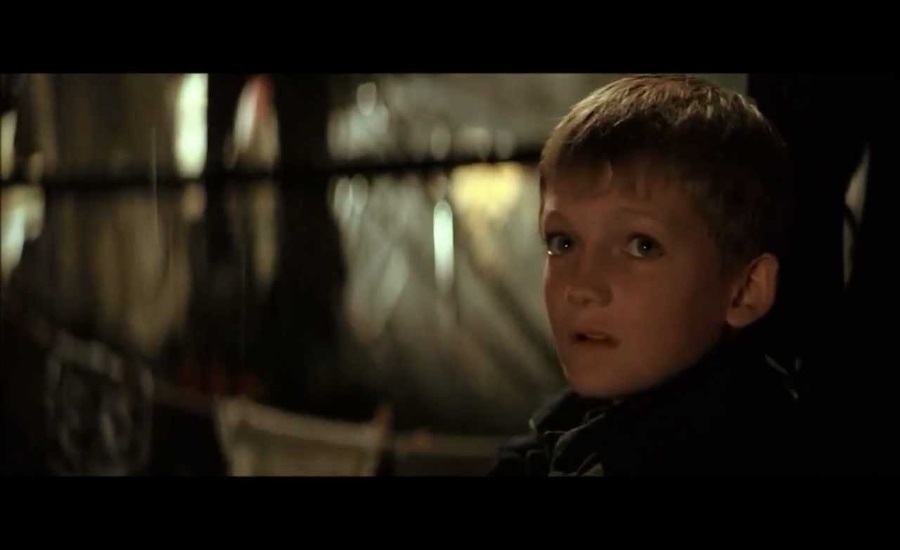 14. Joffrey Baratheon, played by Jack Gleeson, makes a cameo in as a little kid in Batman Begins.
If you've ever watched the batman trilogy then you might have noticed kid Bruce Wayne looked oddly familiar to the young king. This is actually Jack Gleeson when he was age 12.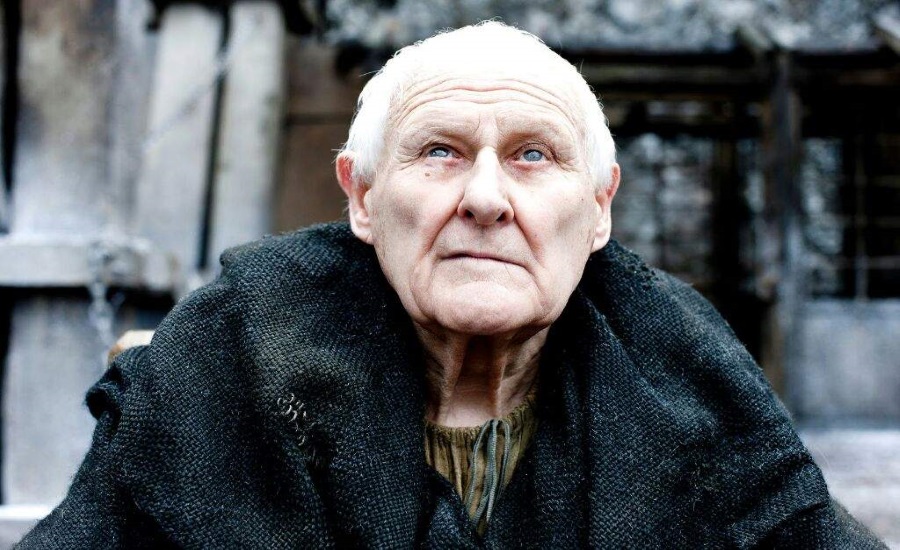 15. Grand Maester Aemon of the Night's Watch is blind in real life as well
Peter Vaughan who plays Grand Maester Aemon of the Night's Watch is legally blind in real life, similar to the character he portrays North of Westeros.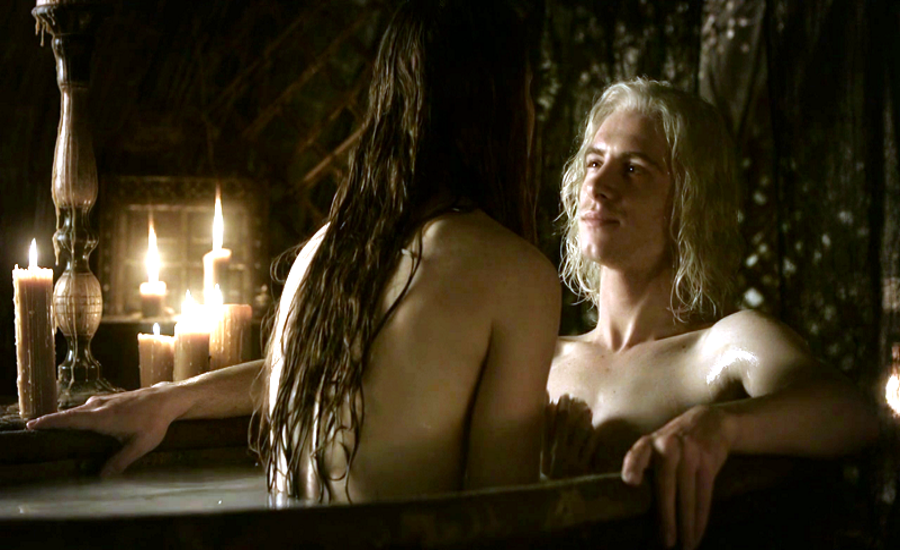 16. The show is known to discuss important plot points during sex scenes
Now you can feel good about skipping to explicit scenes of the show since it is during those scenes that important plot points are discussed by the actors. Remember Viserys telling the tales of dragons in the hot bath scene? That was an interesting plot discussion.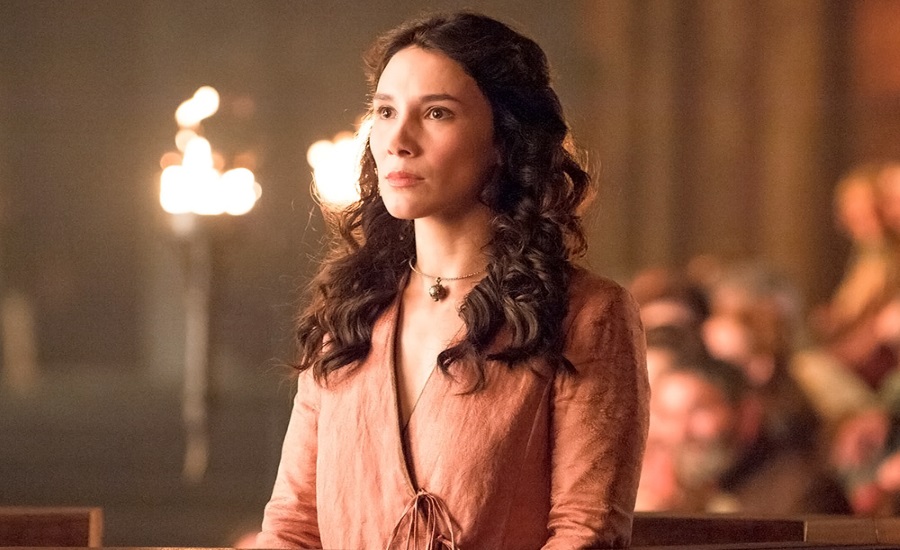 17. Shae The Whore
The actress who plays Tyrion's mistress Shae, potrayed by Sibel Kekilli, actually began her acting career as a porn actress. She had however quit the career path years before GoT casting.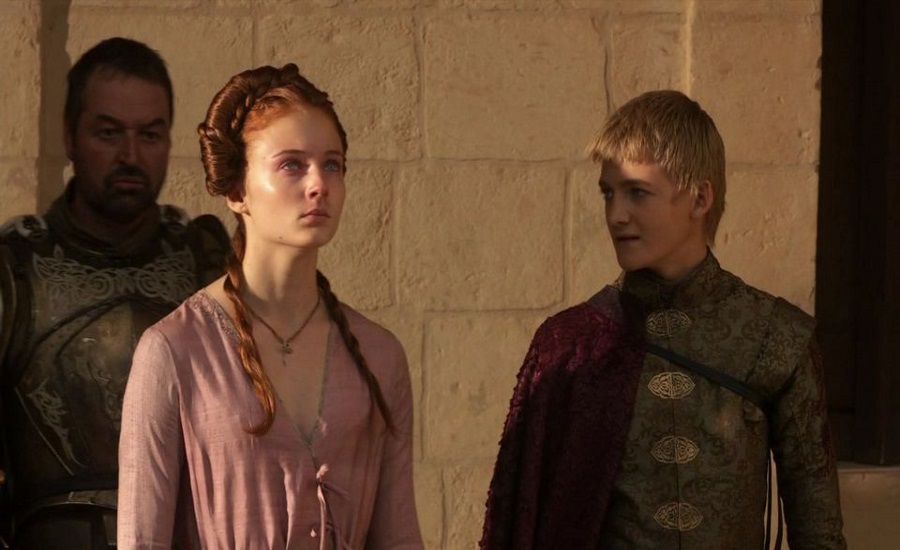 18. Even George Bush makes a cameo
Although not the cameo you expected, there is a severed head of George W. Bush appearing in one of the "head on spikes" scene when Joffrey takes Sansa on a romantic trip to view his beheaded father.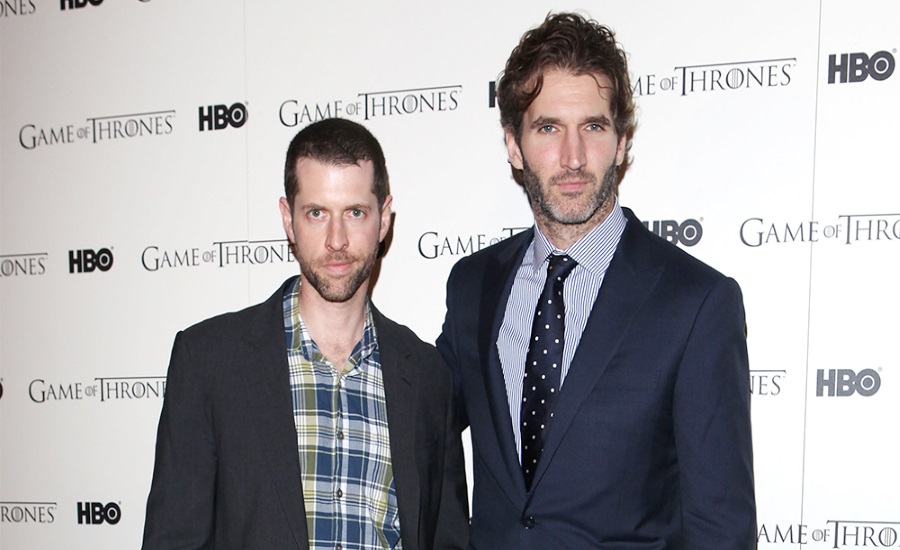 19. R + L =J
The show is known for its wild fan theories trying to piece everything together so people won't let George have all the fun. With that, George R.R Martin had to put HBO Execs to a test on Jon Snows parentage.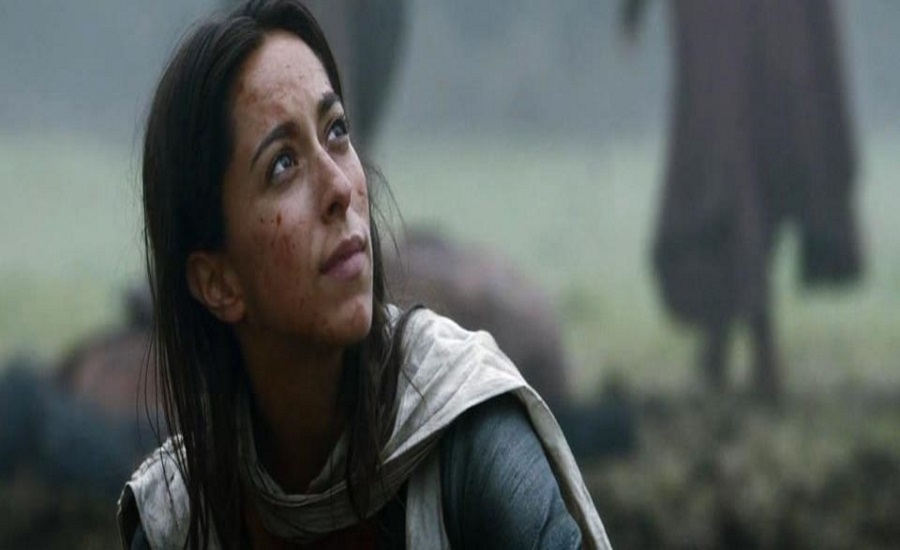 20. Talisa Stark was created for the show
The TV show is known to vary slightly from the books as shown when they cast Oona Chaplin to a season long plot line only to kill her off in the red wedding, her casting was there to make the red wedding "more vicious"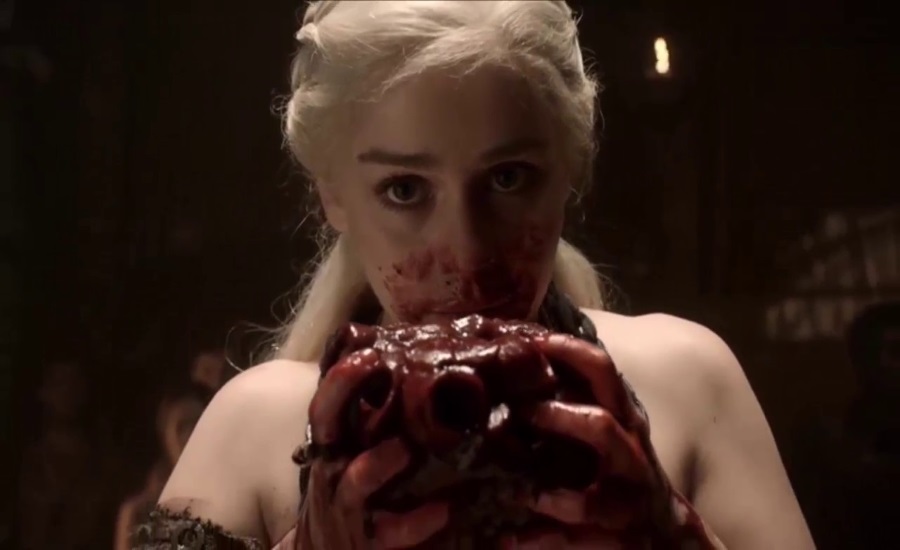 21. The horse heart scene with Drogo and Khaleesi had no CGI
Emilia Clarke actually ate a three-pound heart shaped gummy bear. The fake blood and fake flesh were all consumed by the Khaleesi making Emilia Clark get an embarrassing toilet moment on set.
22. Show creators Benioff and Weiss had no real TV experience prior to GoT
They were led only by their passion and interest of bringing George R.R. Martins imaginations to life. They are probably the most famous TV show editors currently nontheless.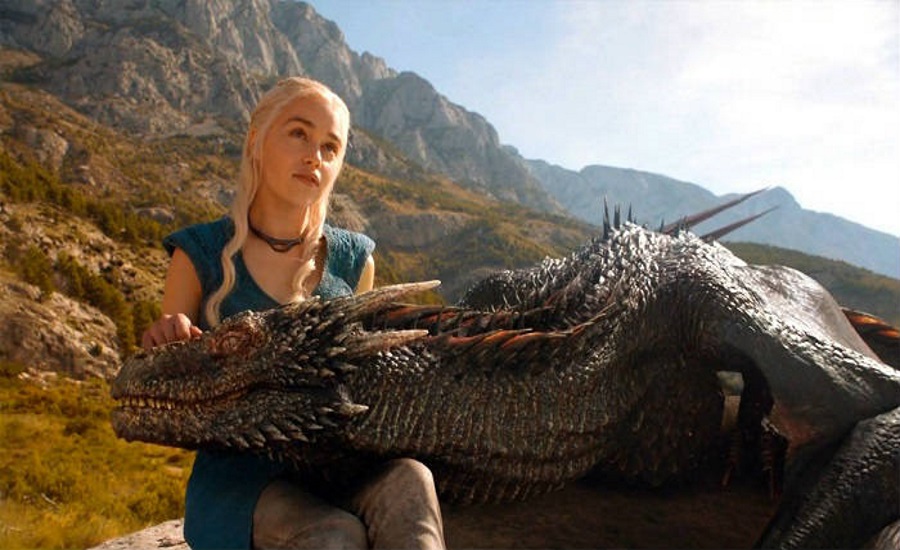 23. Naming of the dragons was close to naming actual babies
Given that dragons were long gone and hadn't made any appearances in centuries, naming them suddenly wasn't an easy task. Daenerys chose to go the familial route, naming each one after a male member of her immediate family.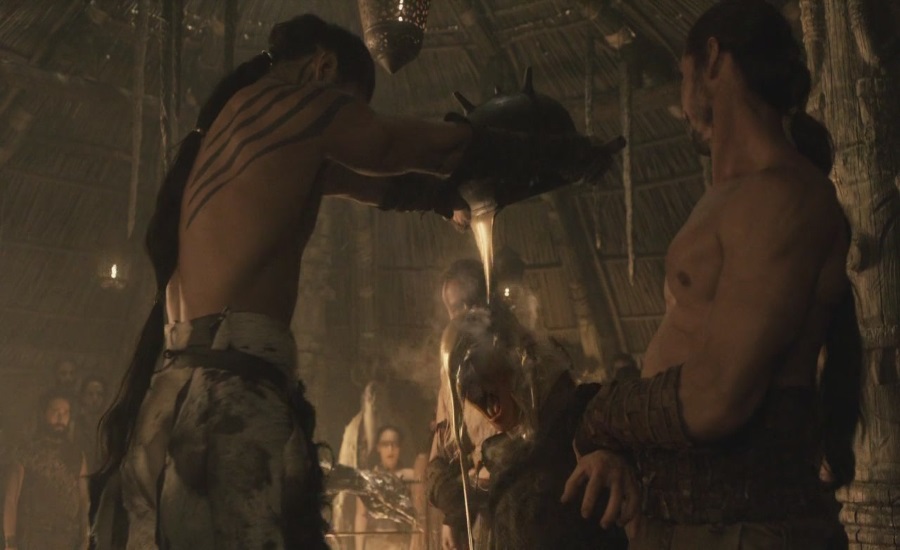 24. Viserys' death was filmed in one take
As the eagle-eyed viewers already know, the cast normally wear the same custom almost the entire season. this is because a lot of work and effort goes into designing the costumes. It is the reason why Viserys death had to be done in one take because they simply couldn't afford to ruin more than one expensive costume
25. Jon Snow, Daenerys Targaryen, and Tyrion Lannister share child birth stories
we all know the imp's hatred from his father was due to him having killed his mother's during child birth. Now that Jon Snows parentage is a done deal, it is oddly shocking that all the three major characters had to take a life coming into the world.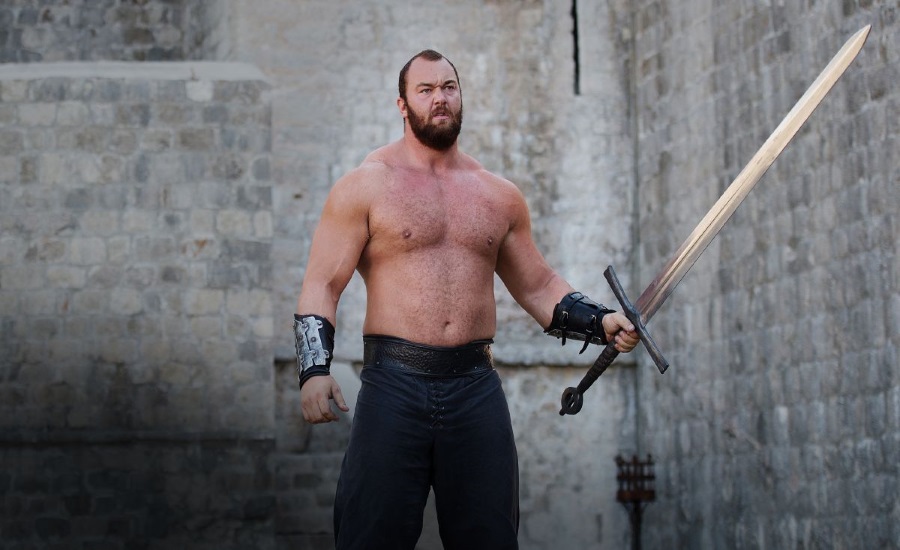 26. The Mountain has been played by three different actors
You might wonder where such giants are readily available for handpicking by the show. The Mountain was portrayed by different characters in season 1(Hafþór Júlíus Björnsson) , 3 (Conan Stevens) with the latest actor being Ian Whyte for season 5&6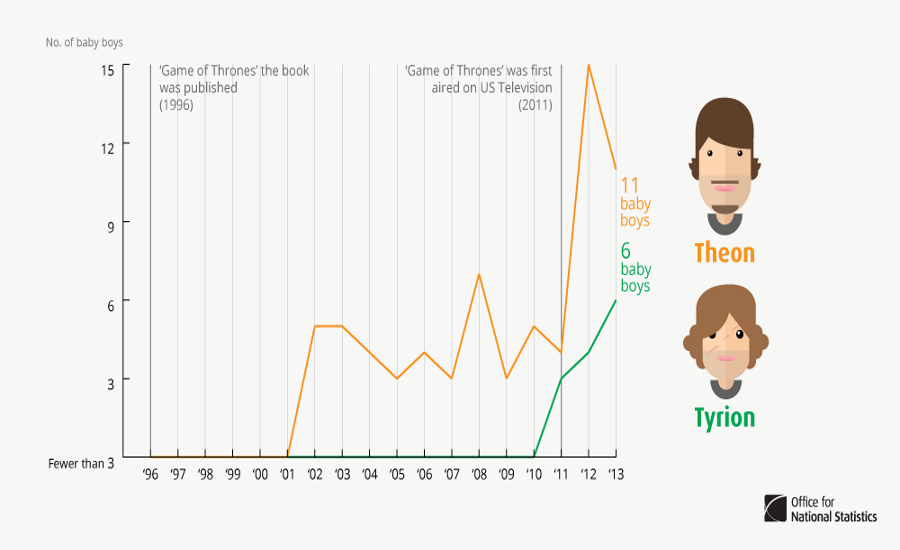 27. Baby Names
Thanks to Game of Thrones, a lot of new born babies and kids under 5-year old are now named Khaleesi, Jon and Tyron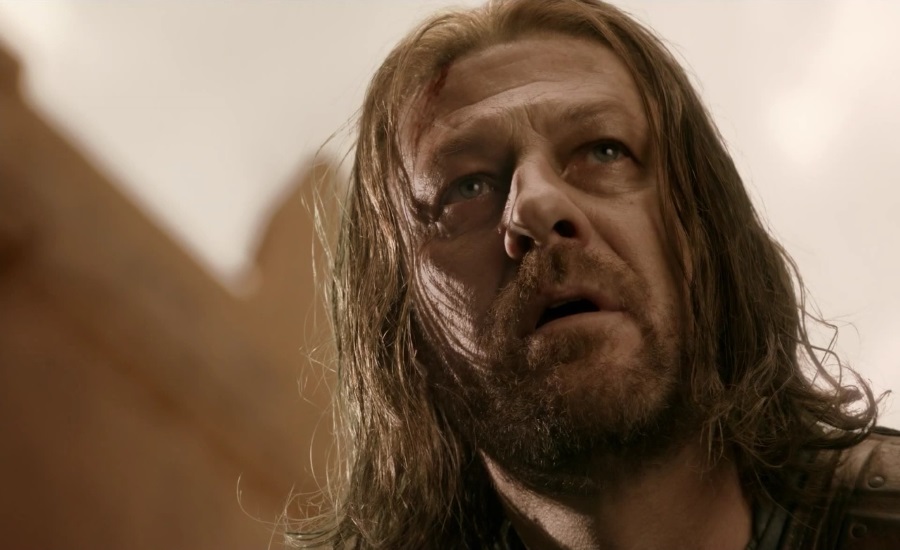 28. Death Counter
If there is one thing Game of Thrones is known for is its brutal deaths, and yes there is a death counter that currently stands at 5,348 shocking.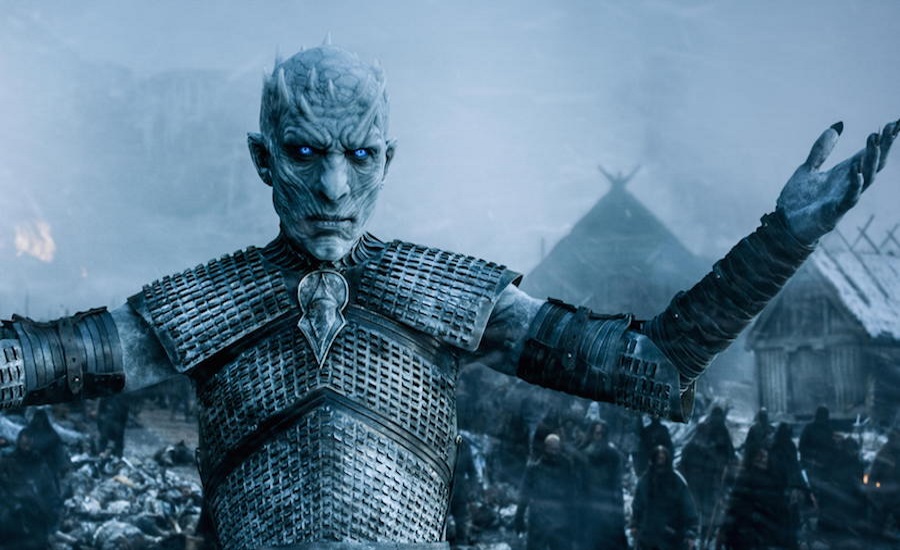 29. The Night's king
In the book, the creature that is constantly haunting Jon Snow about the future of Westeros is only but a myth in modern times. He only appears in one of the Old Nan's tale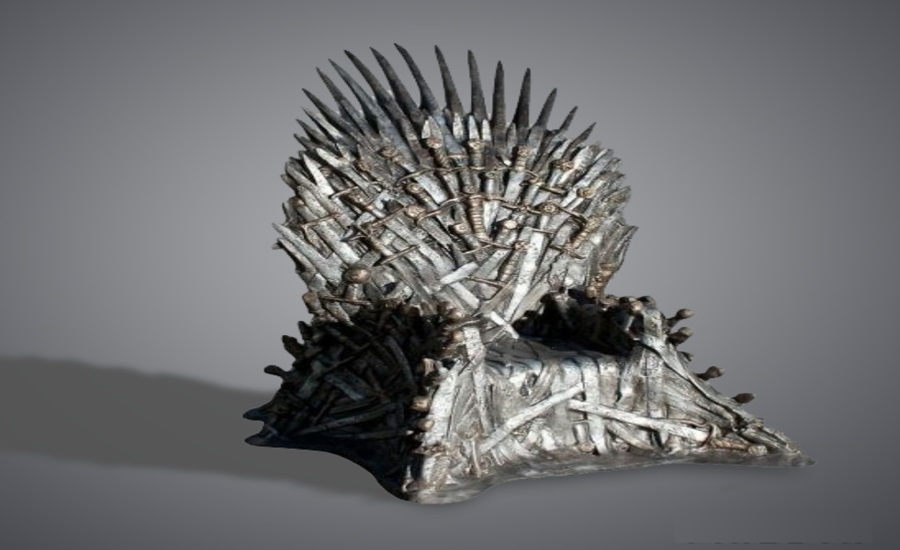 30. You could buy the throne in 2013
Game of Thrones partnered up with Mozilla foundation to sell real size 159 kg replicas of the uncomfortable chair everyone seems to be losing his head for. They cost a whopping € 20,000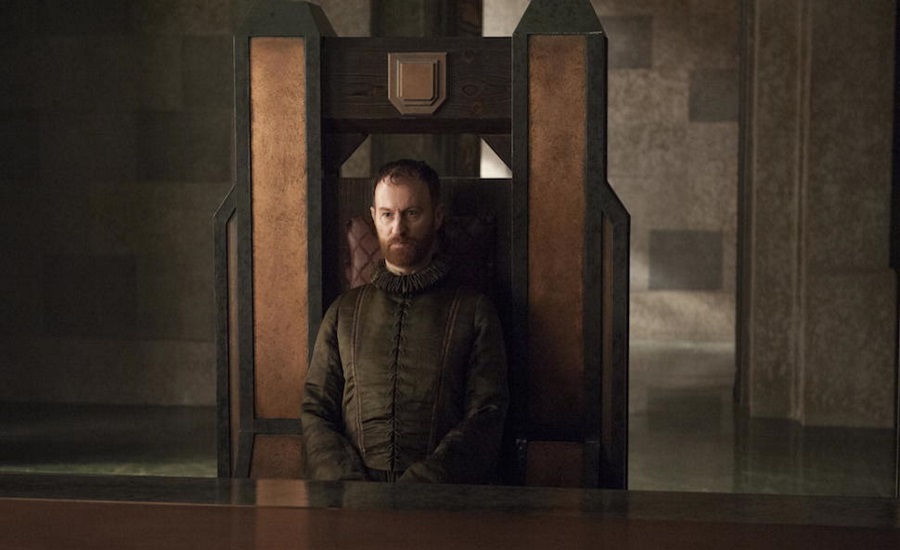 31. $$$$
It costs HBO an average of $6 million to air a single episode of Thrones. Block-buster-ish episodes like The Battle of Blackwater is said to cost over $8 million.