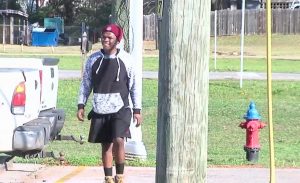 Derrick Taylor's day starts early. Every workday for more than a year, the 19-year-old gets up at the crack of dawn in order to begin the 10-mile walk to his 4am shift at the UPS Customer Center in Oxford, Alabama. After his long walk, Taylor does a day's work, loading and unloading UPS vans with packages for $11.90 an hour.
And then, the hard-working teenager makes the same trudge home at the end of the day without complaint. Taylor has been working since he was 14 in order to support his sick mother and to make sure he has enough money to pay their bills.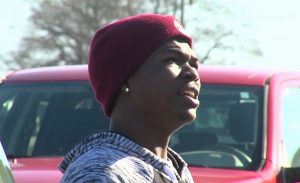 While co-workers often insisted on giving him rides for at least one leg of the journey, Taylor has been too proud to ask for help both ways. Neither would he accept money or help from his older siblings.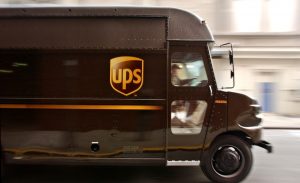 Taylor uses the money from his wages to take care of his sick mother, covering the bills because she cannot work. He often refused free rides from his colleagues to and from his house because he was too proud to accept what he saw as hand me outs and didn't want to bother people.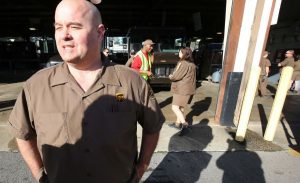 Although he already had a driver's license, Taylor couldn't afford a car. And that's when his co-workers at the UPS Center stepped in and hatched a remarkable and heartfelt plan. They decided to do something amazing for their friend and colleague.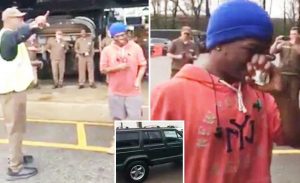 Taylor's fellow UPS workers, impressed with the teen's drive and commitment, wanted to do something meaningful for him after watching him walk 10 miles to and from work every day. They decided to surprise him and show him their appreciation.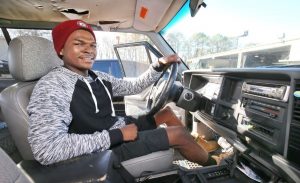 Their surprise turned out to be a UPS delivery like no other! Taylor's co-workers clubbed together and bought him a bottle green Cherokee Jeep so that he would no longer have to walk to and from work every day. They presented it to him in an emotional and tear-jerking moment.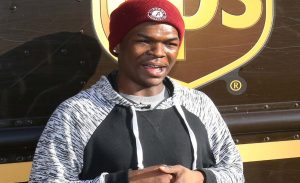 It was a complete surprise, an emotional shock. They wanted Taylor to know what an impression he had made on them. His commitment to his work and his mother was so strong that he was prepared to walk so far each day.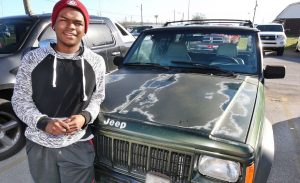 Taylor's colleagues had bought him the green Cherokee Jeep from a local dealer for $1,100. They told him that they had good news for him. And they certainly did! He had his own ride from that moment on.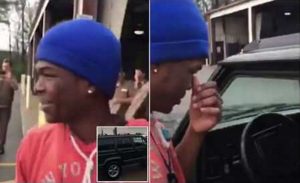 In the overwhelming footage of the moment Taylor receives the keys, his UPS safety instructors tell him how much they appreciate his hard work. An emotional Taylor wipes tears from his face.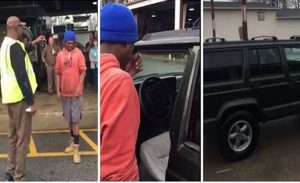 Taylor was completely bowled over by his colleagues' generosity. Not one for usually showing his emotions, he was powerless to stop the tears falling as he took in the amazing gift.
It had been a normal day at work up until that point! He'd undertaken the usual 10-mile walk into work, and now he was about to check out his new car. All under the watchful, happy gaze of his big-hearted co-workers.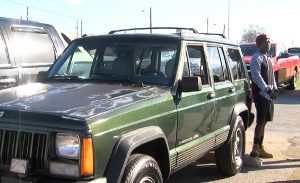 Taylor was overwhelmed with joy when he sees the Jeep. He'd had no idea that the people asking him why he didn't have a car, or why he wouldn't accept a lift, were planning such an amazing gift.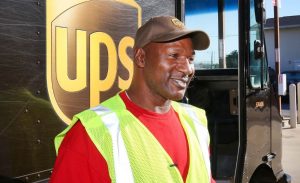 UPS operations clerk James Ward was one of the many who helped make the surprise possible and, with his co-workers, helped change a life. The Jeep will not only make Taylor commute easier, but will help him support his family also.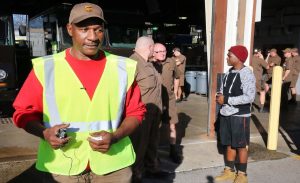 On the day of the biggest surprise of his life, Taylor's shift had just ended when staff and management gathered to present him with his new car. They let him know how impressed they were by his work ethic and dedication.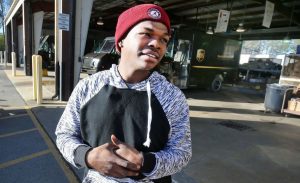 Come rain or shine, five days a week, Taylor had made the same journey to and from work for over 18 months. Little did he know that his commitment would be rewarded in such an overwhelming way.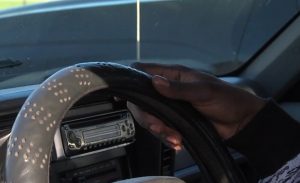 The life-changing gift left the 19-year-old in tears. The Cherokee Jeep means that the days of his 10-mile treks are well and truly over.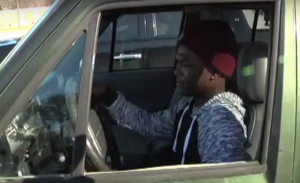 Everybody had come together to show their appreciation. Co-worker James Ward presented the keys to the car to Taylor in front of everyone, in a heart-warming moment.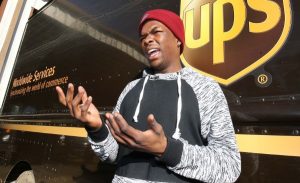 In presenting the keys to him, his Ward described him as 'a hard-working young man' and like many in the gathered group, his emotions got the better of him. The young UPS employee says his co-workers are more than family.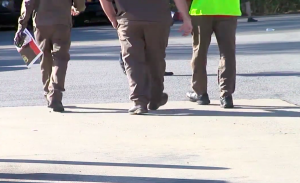 Taylor couldn't believe that his colleagues had secretly clubbed together and bought him a car. They all knew about his tough journey to work every day and had wanted to make a difference.
Taylor's first trip was to the insurance company. He has big dreams of going to college one day to study music engineering. But for now, he hopes to progress within UPS and is putting his mom first and keeping on working.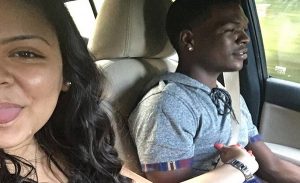 Hard work doesn't always go unnoticed. And if anyone can realise his dreams, this dedicated young man can. But, first things first: the 19-year-old promptly took his girlfriend Miriam out for a spin in his new Cherokee Jeep!