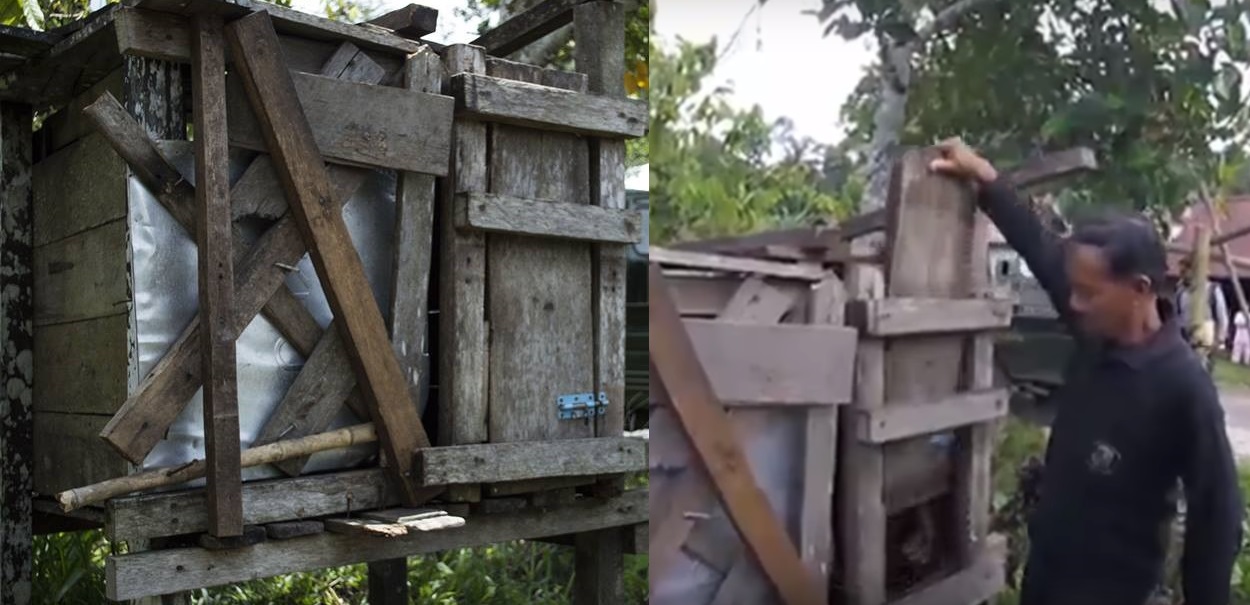 When animal rescue workers noticed this ramshackle wooden box outside an Indonesian home, they instantly knew that something wasn't right. So they decided to get closer and take a look. But what they discovered inside went way beyond their wildest fears.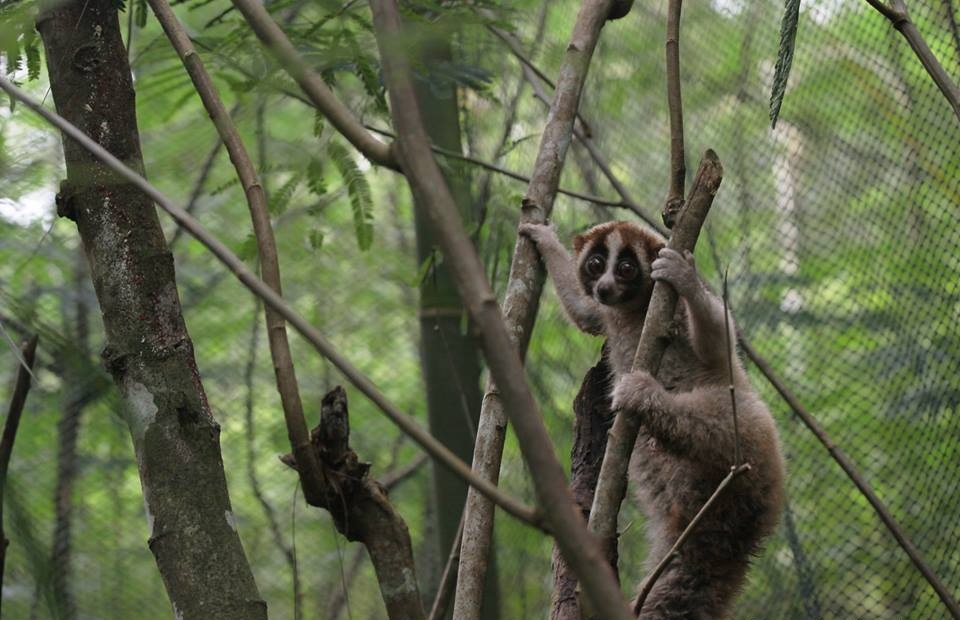 Deep in the heart of Western Borneo, the region's wildlife is constantly under threat from deforestation and industrialization. With many of their former habitats destroyed for palm oil production, countless species have been left without a home. And this has naturally made them vulnerable to some less than reputable individuals.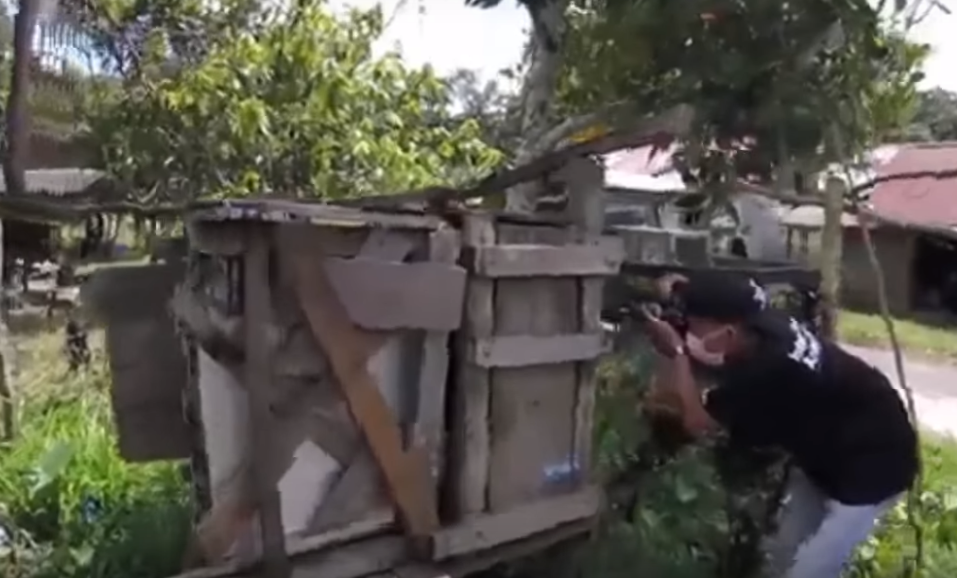 In response to changes in the natural environment, officials from the West Kalimantan forestry department – or the BKSDA for short – maintain a watchful eye over surroundings. While on patrol in the village of Rabak, one such official found something that piqued his curiosity – a wooden box laying in the yard of a man's home.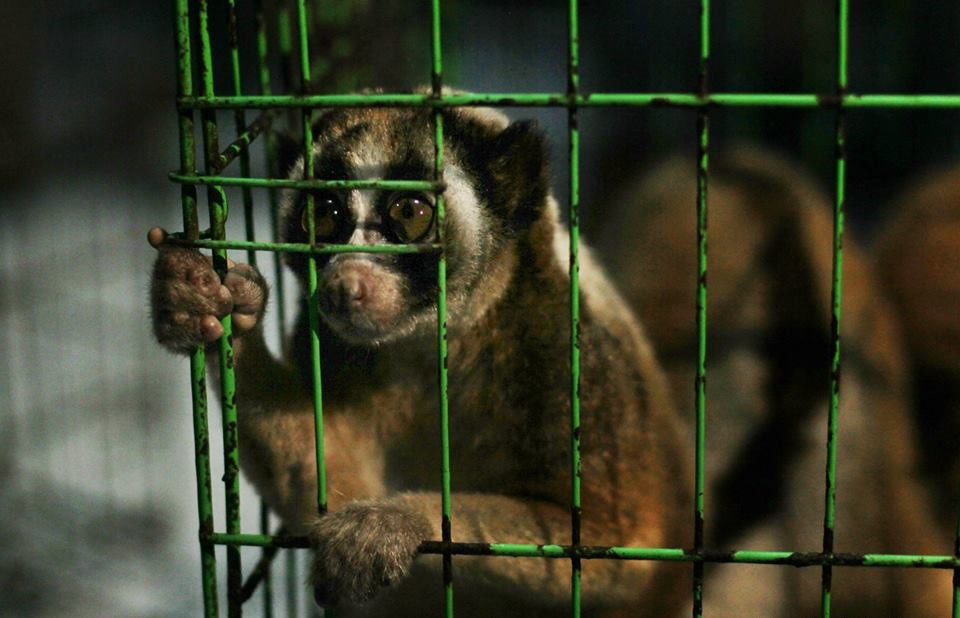 Immediately the officer's suspicions were raised. After all, the area had become rife with poachers and hunters eager to make cash from the illegal exotic animal trade. In particular, the area's slow loris population had come increasingly under attack from such opportunists. As a result, this mysterious container seemed especially dubious.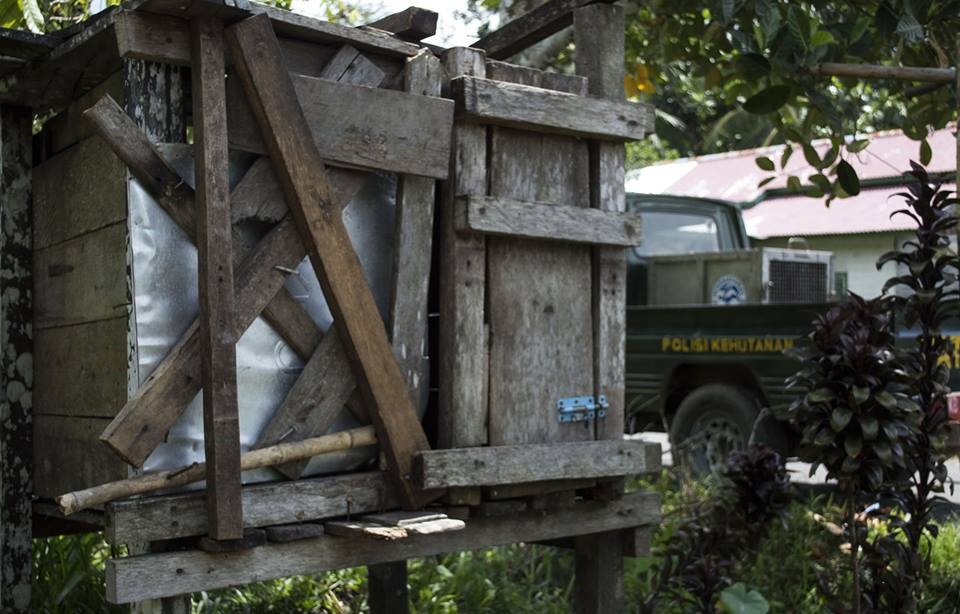 From the outside, the box didn't look like the ideal place to store anything. Dilapidated and in need of some serious repair, the container was in a less than perfect condition. What's more, it was worryingly small and looked like it could hold only one metre square of space inside. Surely this couldn't be the home of some poor creature…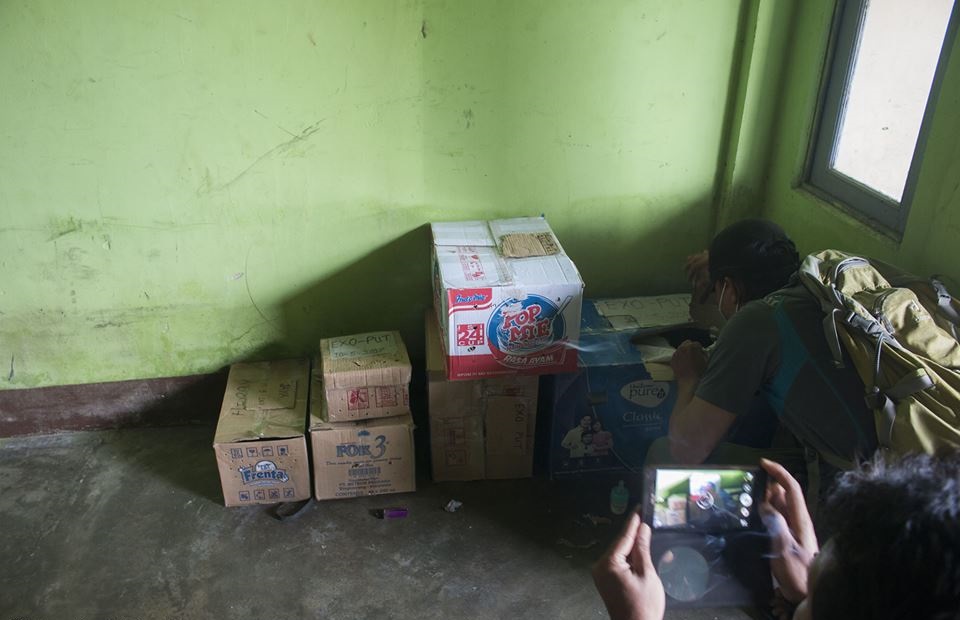 After surveying the box, officials then spoke to its owner inside the house. He began telling them of something he had been given in the nearby village of Ketapang two years ago – it had been lying in a box and he agreed to take it into his care. He then told them how he had to build the box for it to avoid upsetting his neighbours.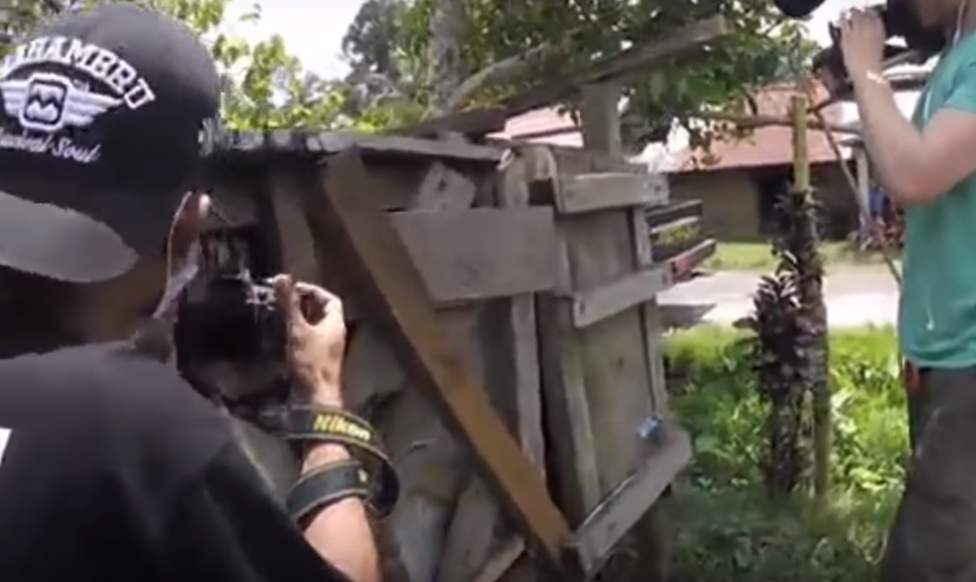 With the owner's permission, the forestry rangers moved closer to the box with the aim of checking on its contents. Lifting up the cage's makeshift door, the officials peeked inside. And – to their horror – they saw a pair of eyes staring back at them.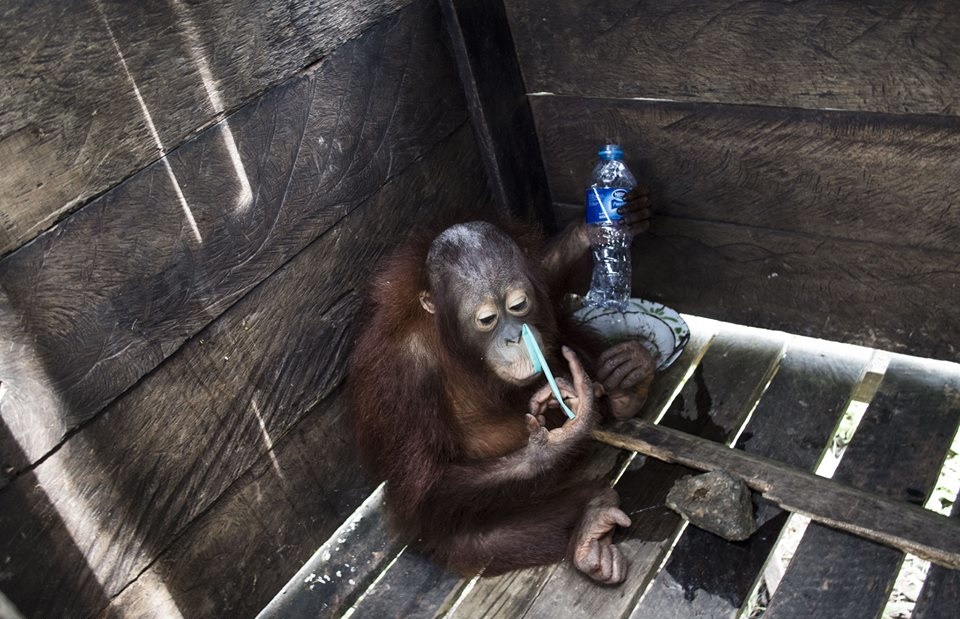 Inside the cramped and confined prison sat a poor and confused orangutan by the name of Kotap. Stressed and sick, the creature's plight was much worse than what his saviour's could have possibly imagined. Indeed, throughout his captivity Kotap had only been given a straw and a bottle to play with.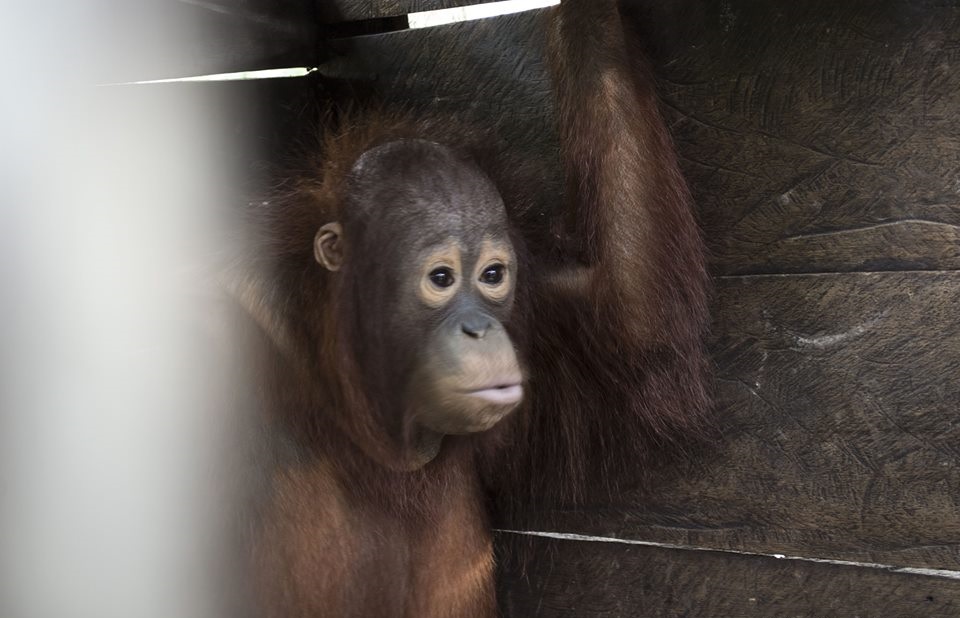 Aged four years old, Kotap had already spent half of his life living in these horrendous conditions. Never aloud out of the box, the animal only interacted with the outside world when his owner came to feed him. As such, the only experience he got of other life was through the sounds of people walking by his cage.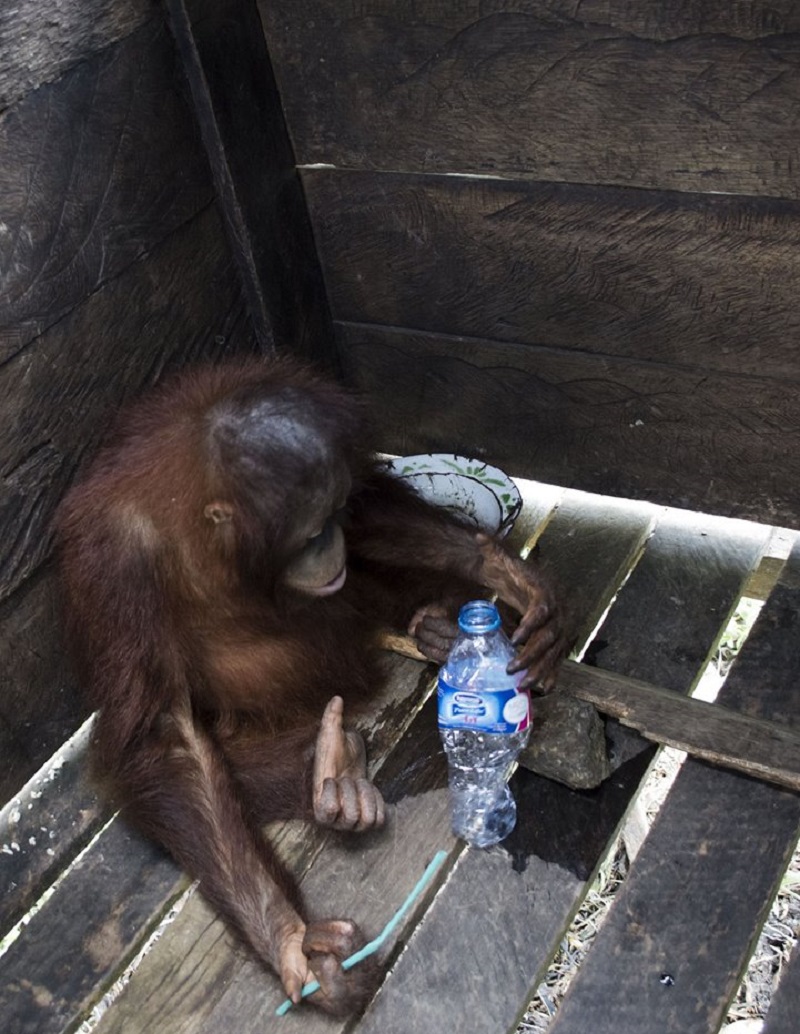 To make matters worse, Kotap's owner had failed to give him the diet his species requires to prosper. In the wild, orangutans feed on fresh fruit and leaves. However, the young ape had instead been giving starchy foods like rice and noodles to eat as well as sugar-enriched drinks.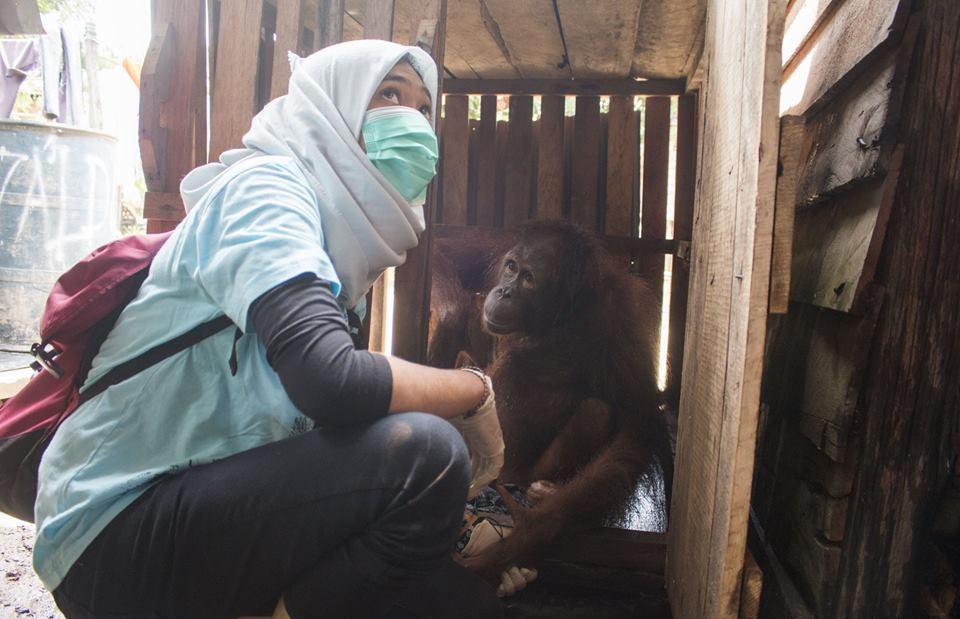 The BKSDA knew they had to act so they implored Kotap's owner to release him into their care. Despite the group's pleas towards the animal's safety, Kotap's captor remained unconvinced and refused to relinquish his pet. Nevertheless, Indonesian law was on the forestry officials' side and the owner soon relented to their demands.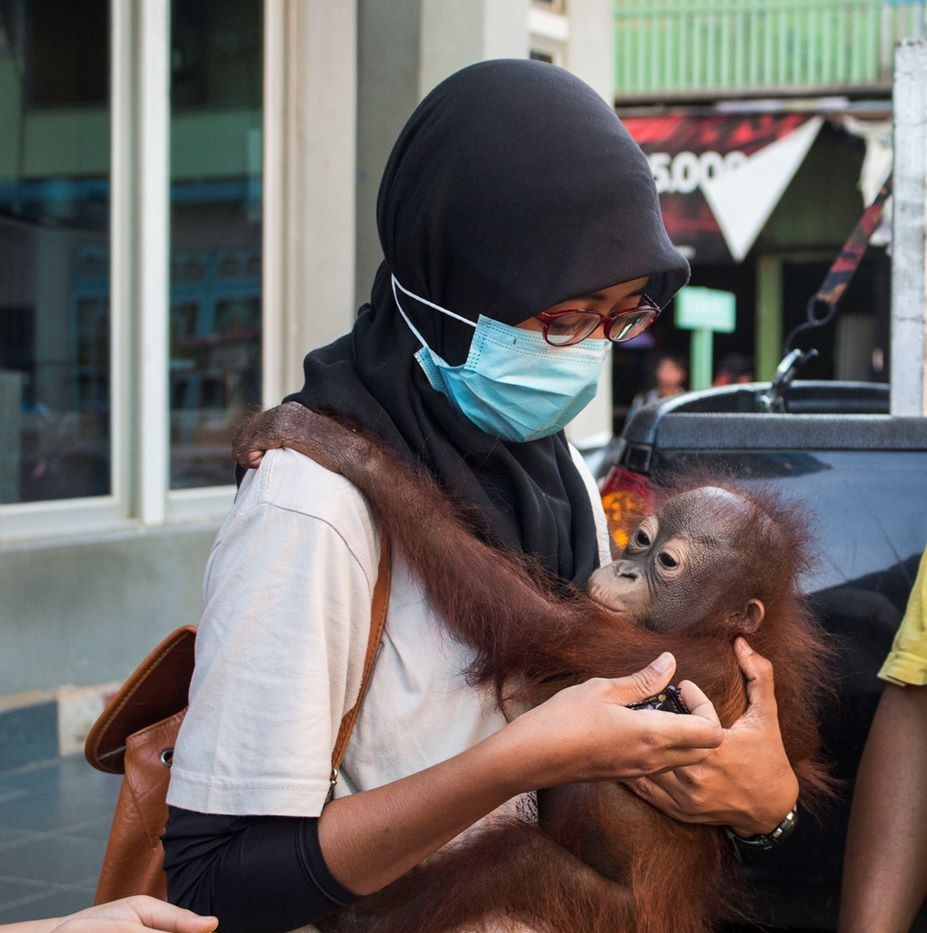 With Kotap's fate now in their hands, the BKSDA began making steps to free the confined creature. So they turned to International Animal Rescue – a group specializing in saving stricken wildlife around the area – for help. Naturally, the organization was more than happy to oblige and almost immediately sent rescue workers to Rabak.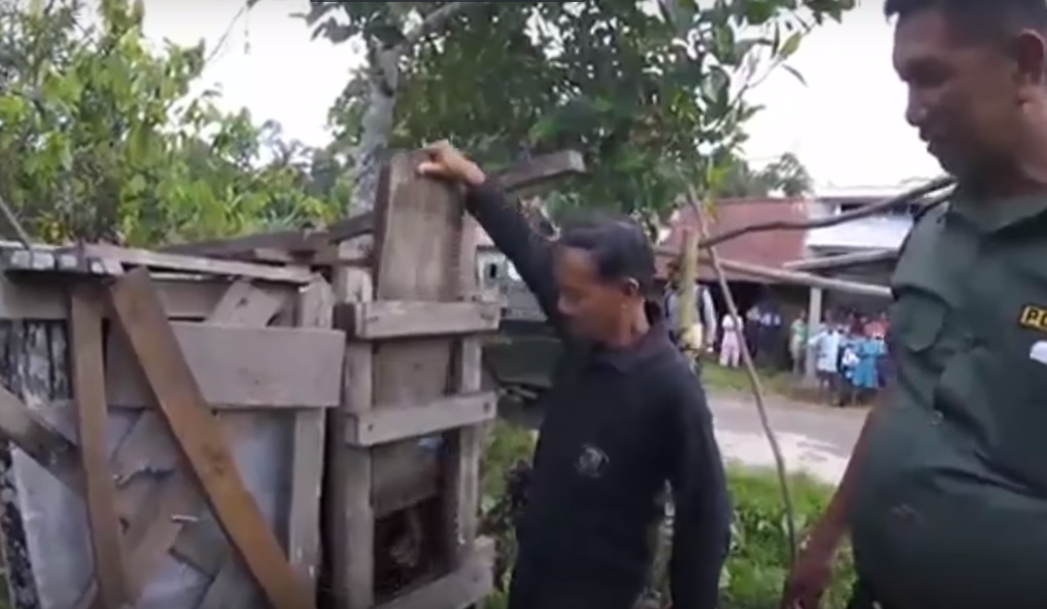 Earlier in May, officials from the BKSDA and International Animal Rescue came to set the orangutan free. But years of living in darkness and solitude had made Kotap distrustful of the outside world. And he showed little signs that he wanted to be rescued at all.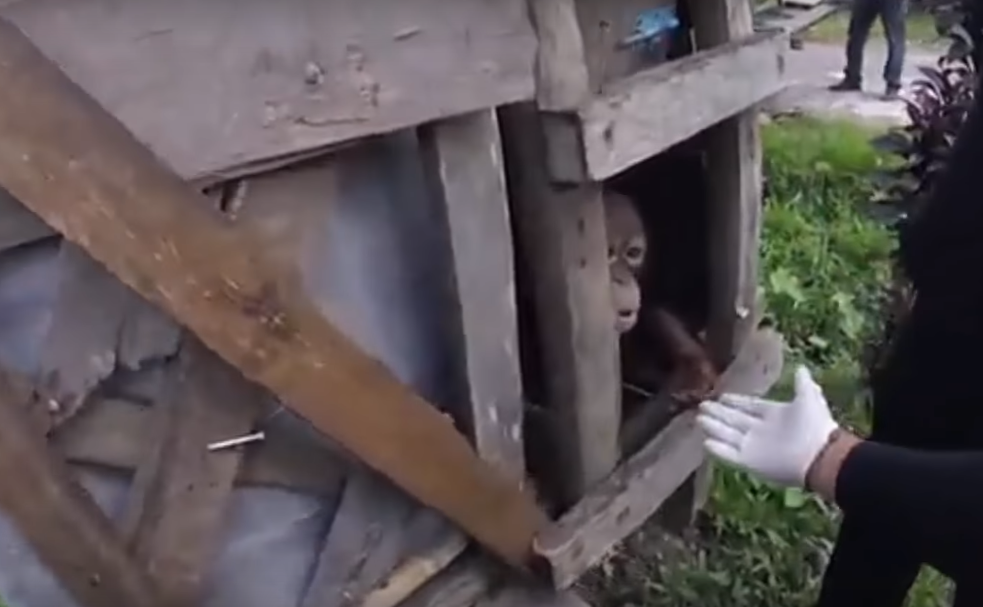 When officials opened the dilapidated box, the man of the forest backed away in sheer fright. "Kotap was very stressed by all the strangers who gathered to see him when he was taken out of the box," IAR veterinarian Uwi admitted on the team's website. "He became nervous and aggressive which is not surprising."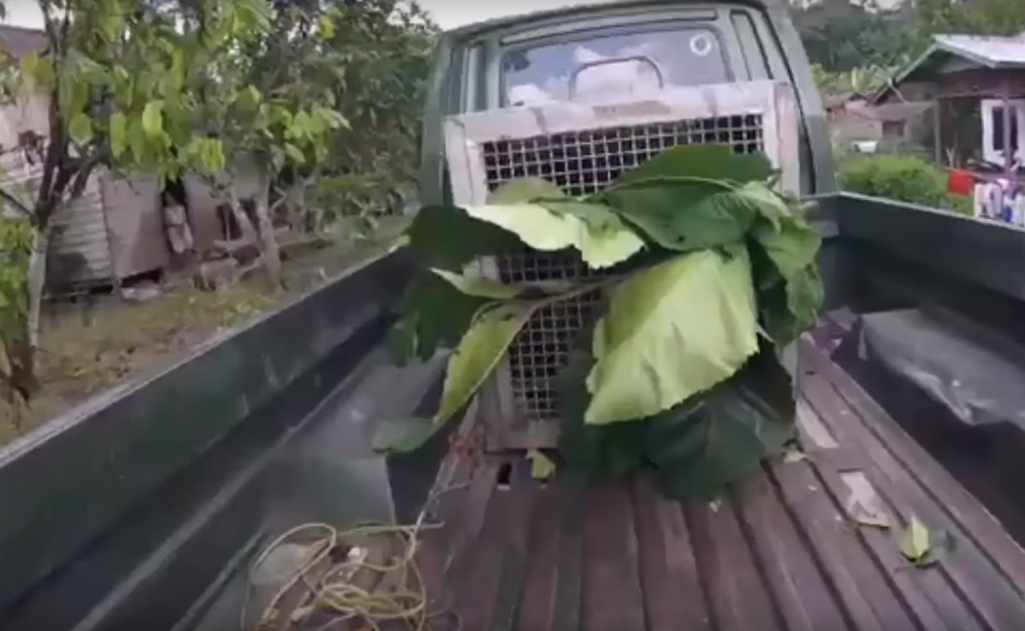 Despite his initial reservations, Kotap eventually grew a little more trusting and soon ventured out of his prison. With a crowd of people watching, workers bundled the young ape into their arms and took him to a nearby truck. There they put him in a much more comfortable enclosure with leaves and natural food for him to enjoy.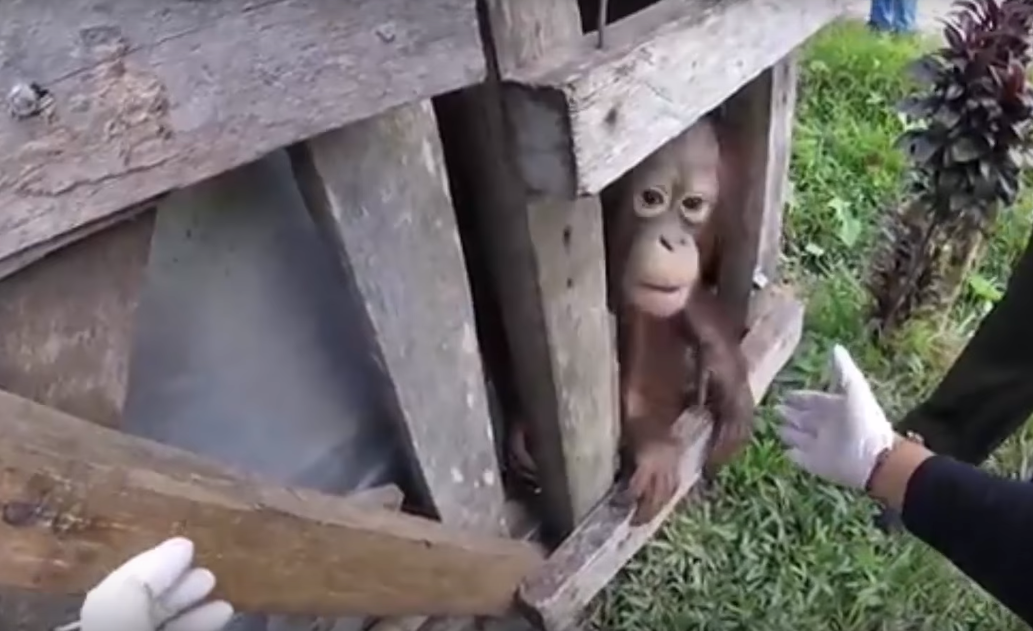 Though he was warming to his new friends, Kotap still showed signs of hostility – a result of his two-year torture. "Whenever he saw or he sees some strangers, he gets a little bit aggressive," Uwi said. "So we just keep a distance between him and the people who are curious about him."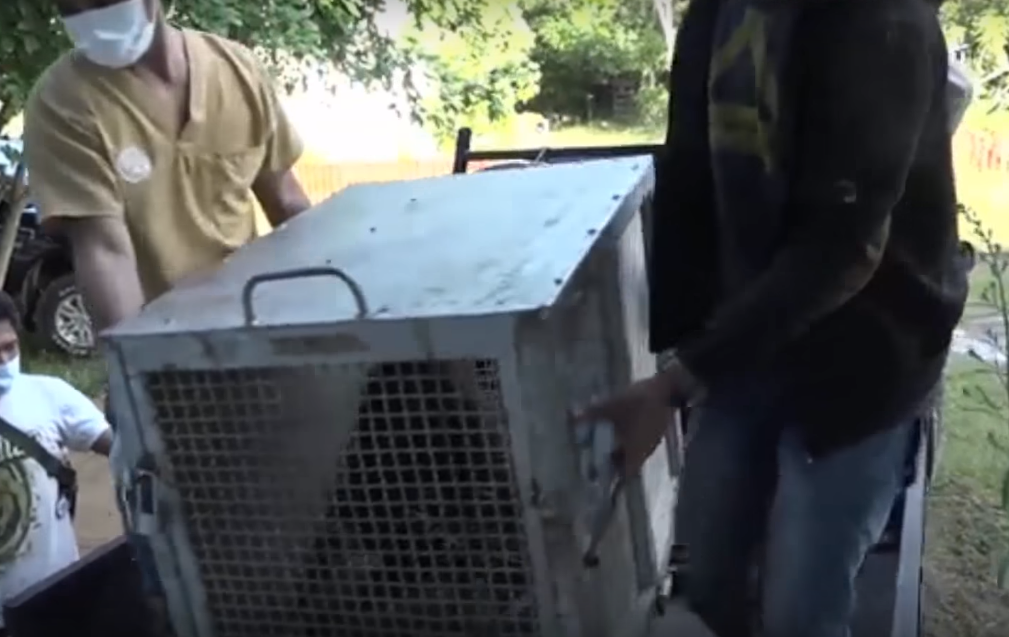 Getting Kotap back to a safe place was no easy task. In fact, the International Animal Rescue team drove for 12 hours just to get the poor creature back to their animal sanctuary. But their hard work paid off and – after a lengthy journey – Kotap was back with his own kind.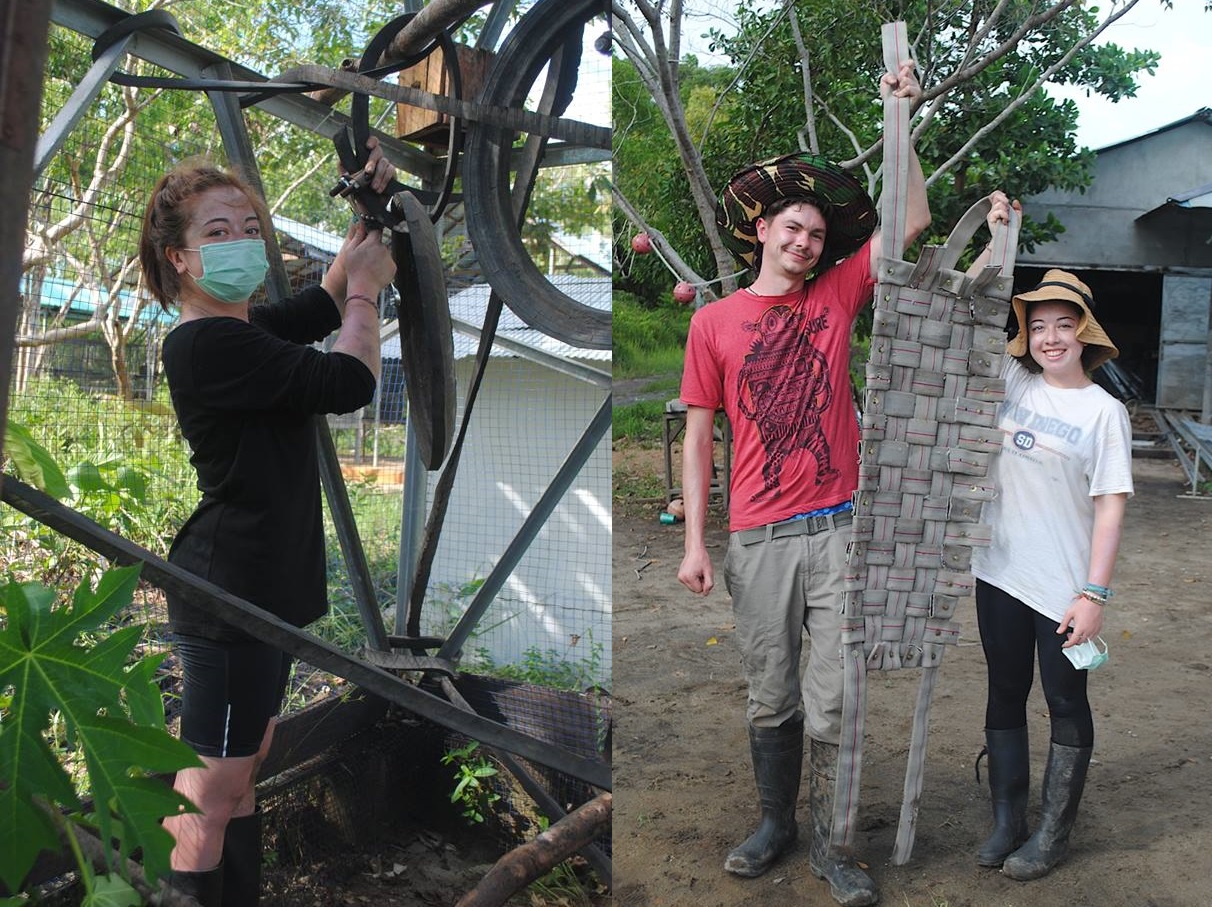 While his last two years of life have been exceptionally painful, Kotap can rest easy knowing that he's now in safe hands. Based in Ketapang, West Kalimantan, the IAR's Orangutan Rescue is more than equipped for Kotap's needs. In addition to mimicking an ape's natural environment, the centre also has room for 100 other orangutans.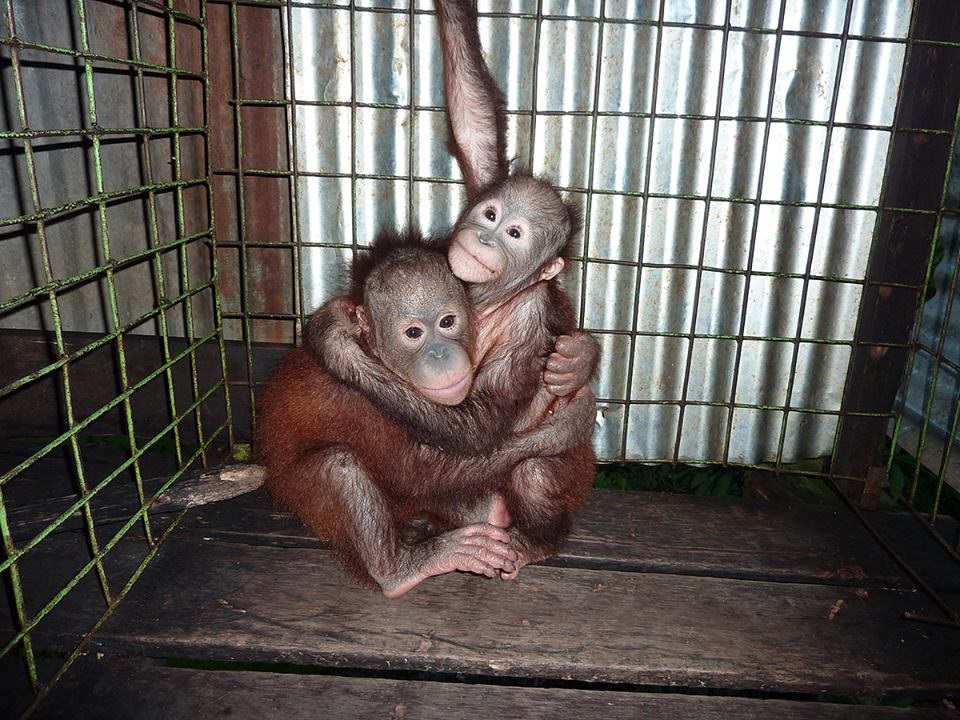 Due to rate of deforestation in Borneo, orangutans in Indonesia are sadly facing an uncertain future. And unfortunately Kotap is just one of many apes whose life has been thrown into disarray. In a similar case, a baby orangutan was discovered locked in a chicken cage by the IAR in 2014.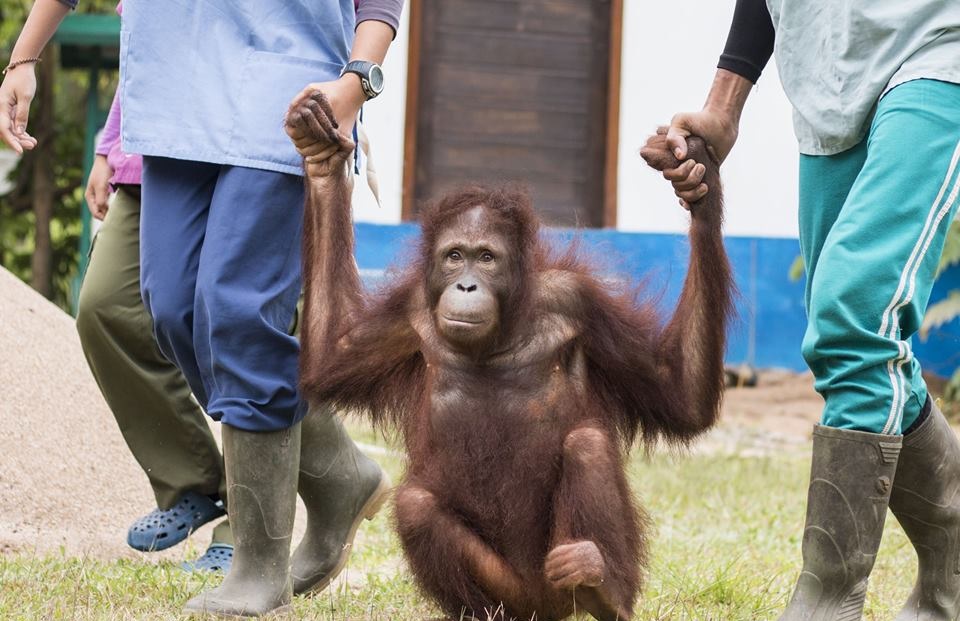 The problems facing today's orangutans are certainly widespread, but many people remain ignorant to these creatures' plight. And the exotic pet trade is one part of the problem. As dictated by IAR Programme Director Karmele Llano Sanchez, "It's high time people realized that if they keep breaking the law by capturing orangutans and keeping or selling them as pets, then the species will soon become extinct."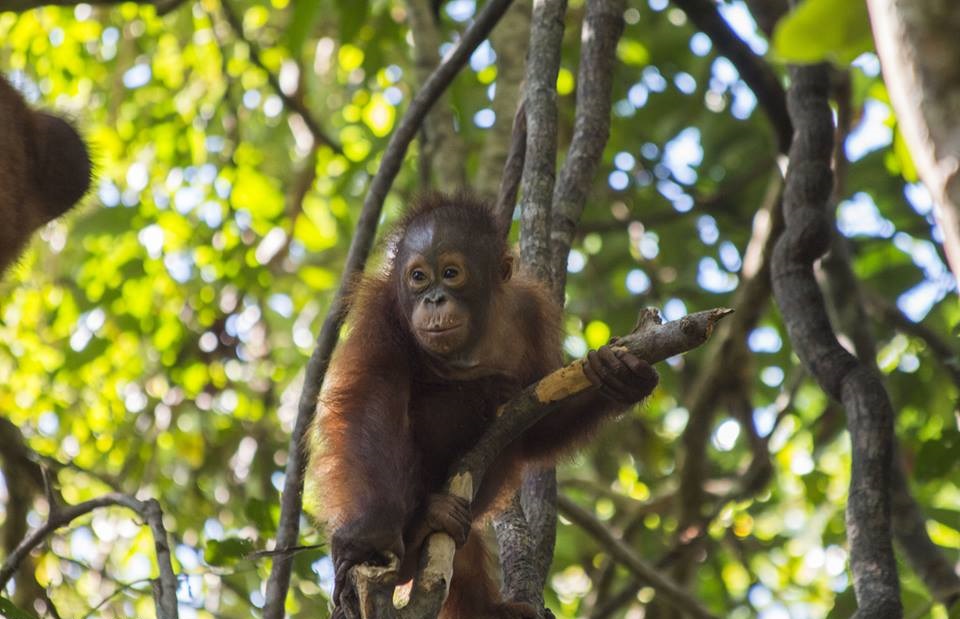 "Anyone who is offered an orangutan should certainly not buy it," Sanchez continued. "They should immediately contact the authorities and report the person trying to sell it. And if people are not willing to cooperate by surrending the orangutan and persist in breaking the law, then the necessary action must be taken to enforce it."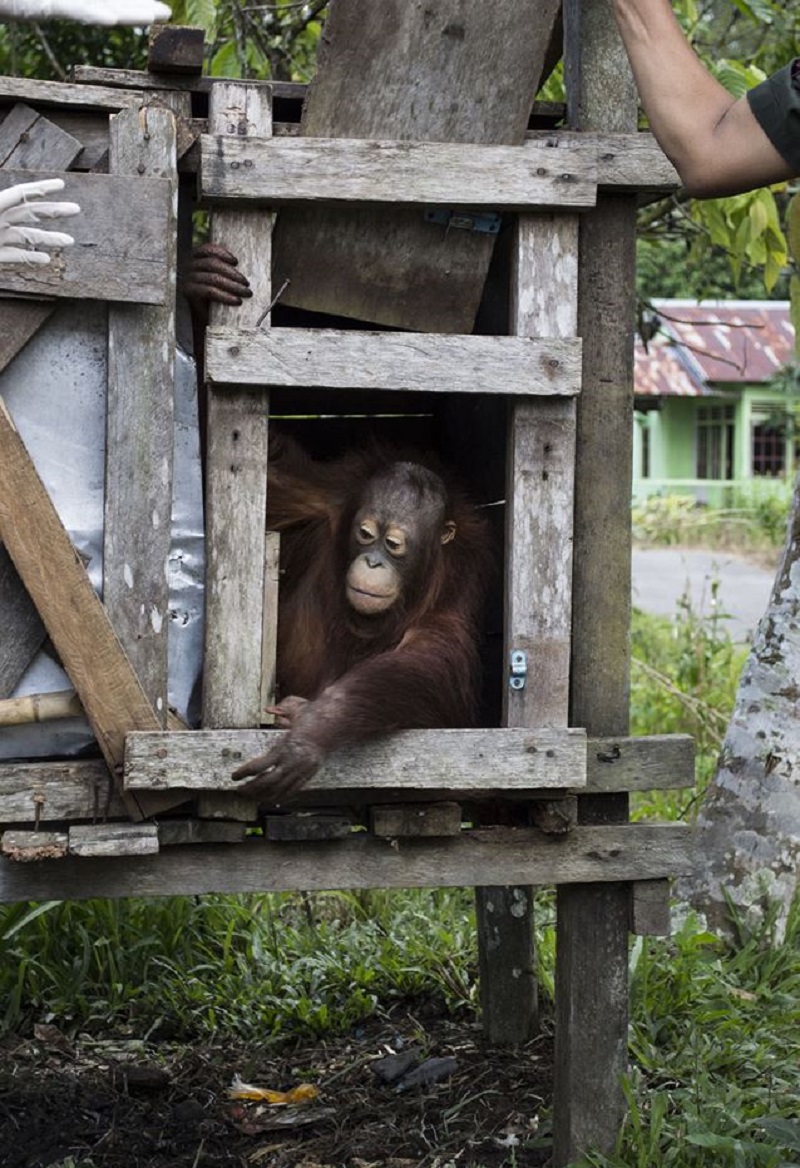 It may be a long road to getting captured orangutans the necessary help, but organizations like International Animal Rescue and the BKSDA are making every effort to give our simian friends the habitats they deserve. And – thanks to the Orangutan Rescue – Kotap is learning to live the life he was born to lead. Surely, there is no happier ending than that.