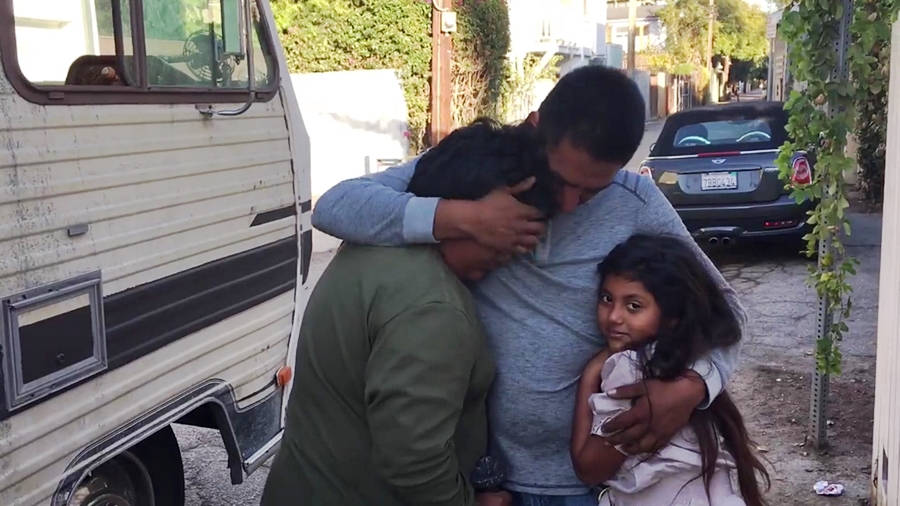 Four days ago, Eva Gunz was walking back to her place in Venice, California, after a long day of running errands. That's when she noticed a family of four living in a tent out of their car.
"For the past three weeks, there has been a car parked down my street and what looked like someone living in there. Occasionally, I'd see a man with a cart full of cans nearby, but I didn't make the connection that this was the man living in the car. Then, I discovered the worst – that it was an entire family. I first saw two kids hanging out outside of the car playing a game, when I was leaving in the morning to run some errands. When I returned many hours later, it was dark and they were still sitting there. At this point, it was drizzling on and off and the kids had their hoods up. My heart was broken," Eva recalls.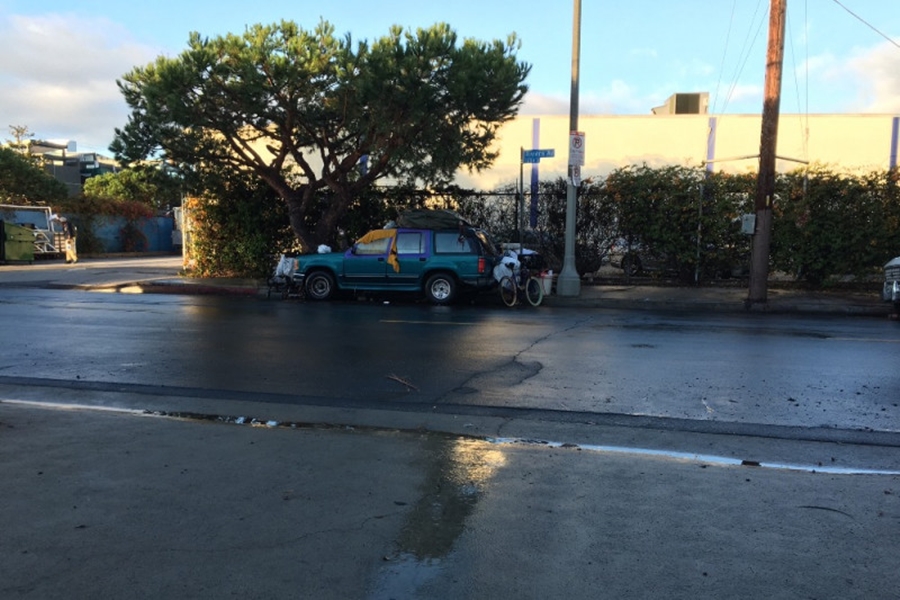 She brought them a big pizza and salad and headed back home to turn in for the night. The next morning, she woke up to realize that it had been raining and freezing cold all night.
"Why didn't I invite them in? What is wrong with me?" she asked herself. "These are children. No child or human being deserves to sleep in a tent in the rain, in 40 degree weather."
That's when she decided to listen to the family's story and try to do something to help them out.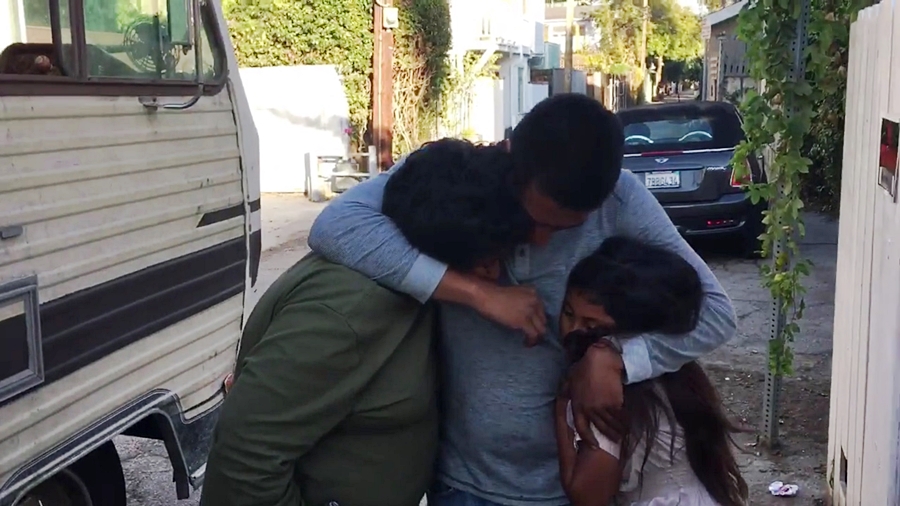 Not long ago, Geraldo, Christabelle and their two children – Junior (13) and Alyssa (9) – were just another regular family going about their lives, trying to make ends meet. Their situation wasn't exactly milk and honey, but at least they were together, they had food in their stomachs and a roof over their heads, and the kids were working hard in school, getting straight A's.
Christabelle suffers from Post-traumatic stress disorder (PTSD) – a serious mental health condition – so, for the most part, she is no condition to work. Providing for the family falls solely and squarely on Geraldo's shoulders.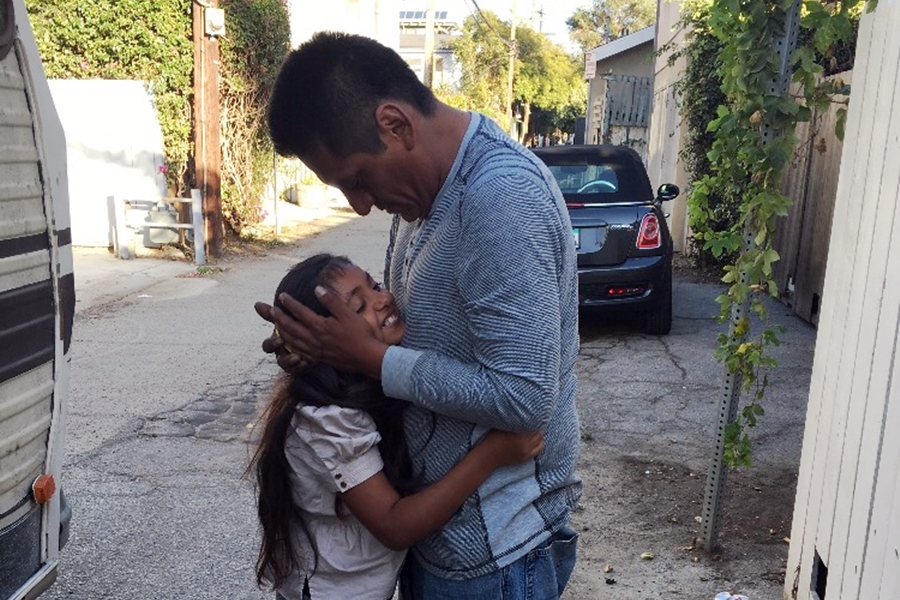 After working as a bicycle salesman and mechanic for 10 years, making $80 a day, Geraldo found himself laid off from his job. No longer able to make rent, the family got evicted and thrown out into the streets. They managed to buy a used motor home and put all their belongings in storage.
Back in April, the engine on their motor home broke. With no availability for family placements at homeless shelters, they started living on the streets, trying to raise money to pay the $3,600 repair costs on their RV.
Geraldo had taken day labor jobs here and there, but most of his earnings came from collecting bottles and cans around the neighborhood. He was barely making enough money for food.
As if their struggles weren't bad enough, their storage unit was confiscated and auctioned, so they lost all of their belongings.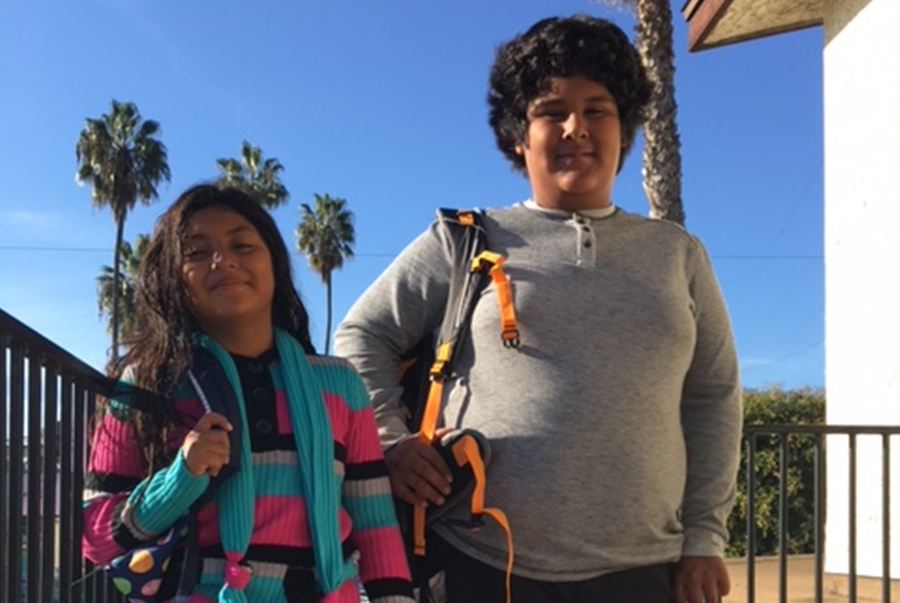 Every morning around daybreak, Geraldo and Christabelle would walk their kids to the beach to take cold showers by the ocean before other people came in. Then, Alyssa and Junior would go to school in the neighborhood after sleeping in a tent at night.
Despite starting to drop down in their classes due to their living situation, both kids remained positive. One night, Alyssa realized her mom was crying and said, "Mom, don't be sad. It's just like we are on an adventure."
When Eva crossed paths with them, they were still living on the streets, $550 away from being able to get their motor home back from the mechanic's.
"For many of us, living in a motor home isn't ideal, but to Geraldo, it was the Ritz. His eyes lit up when he told me about it. He emphasized how he felt like he had failed his kids by not having the motor home roof over their heads. That because of this they slept drenched," Eva says.
Deeply touched by their story and their remarkable resilience to life's hardships, Eva Gunz put the family up at a hotel for a couple of nights and started a gofundme campaign to help them get back on their feet.
The outpour of love and support has been unbelievable: close to 200 people have donated over $10,000 in only four days. People have also sent clothing, toys and books for the children, towels and household items.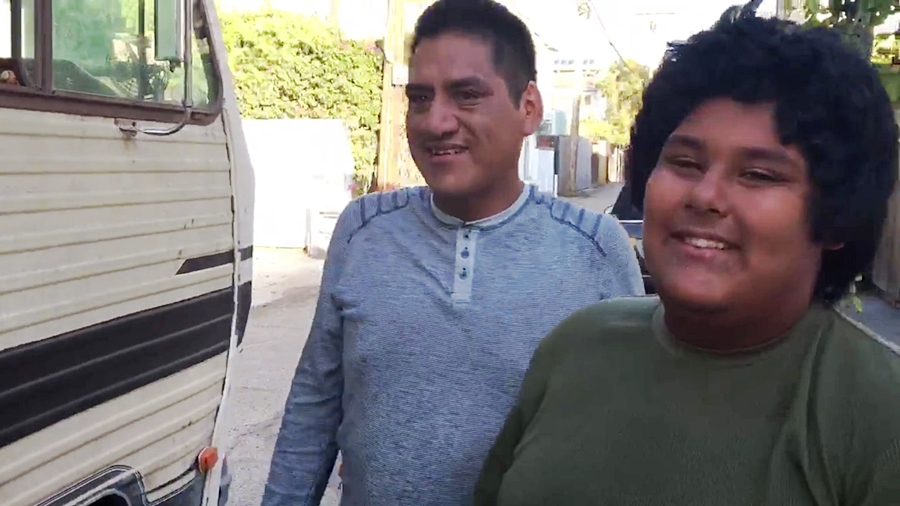 Yesterday, Geraldo, Christabelle, Junior and Alyssa took the first steps to a fresh start off the streets: they got their motor home back, debt-free. Teared up and with a watery voice, Geraldo hugged his kids and sighed, "No more showers at the beach", as if a huge weight had been lifted off his shoulders.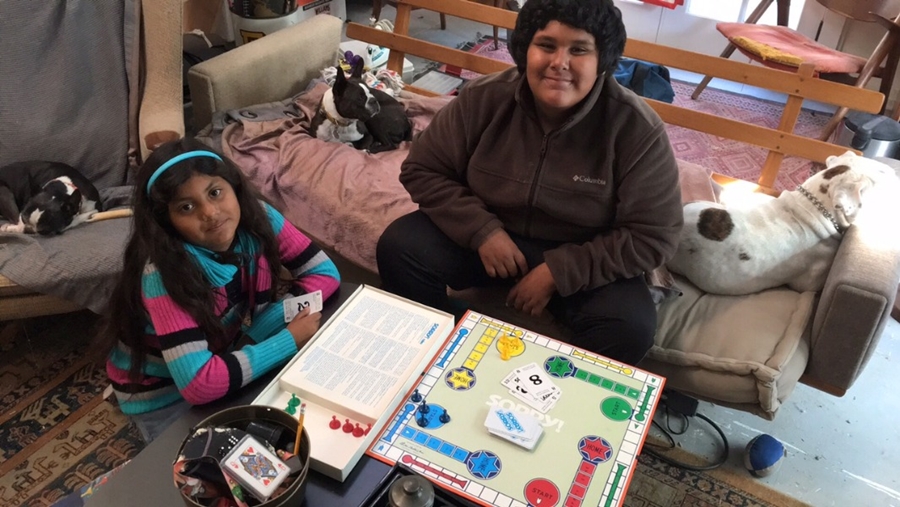 Eva is currently working on putting a practical plan into place to continue helping the family.
"Because of the overwhelming generosity that has poured in beyond my wildest dreams, I'm now re-evaluating the next steps, thinking about how this money can be used to create a livelihood for this family that is not just a temporary solve," Eva says.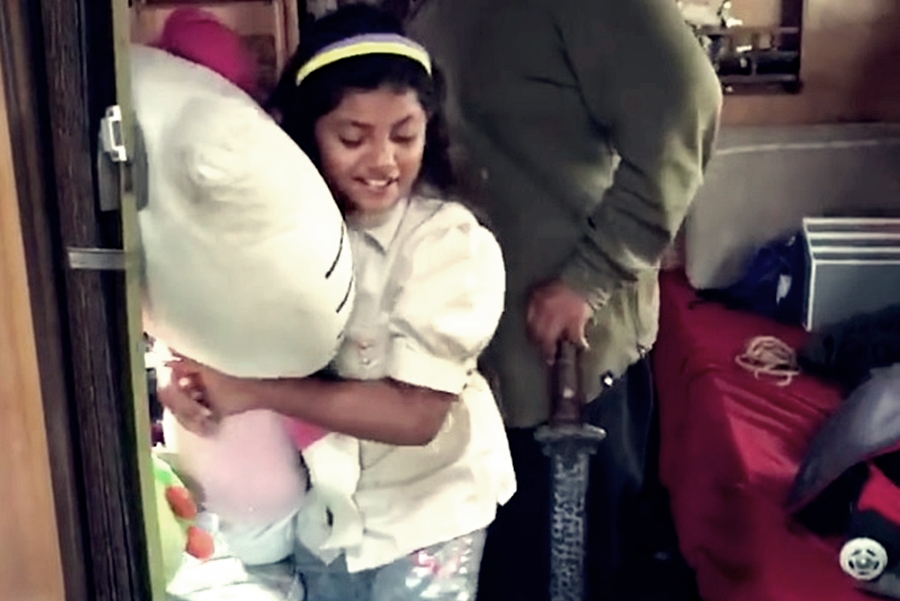 A more permanent home, jobs, insurance, PTSD therapy for Christabelle, doctor's appointments for the children – there are many more steps to take.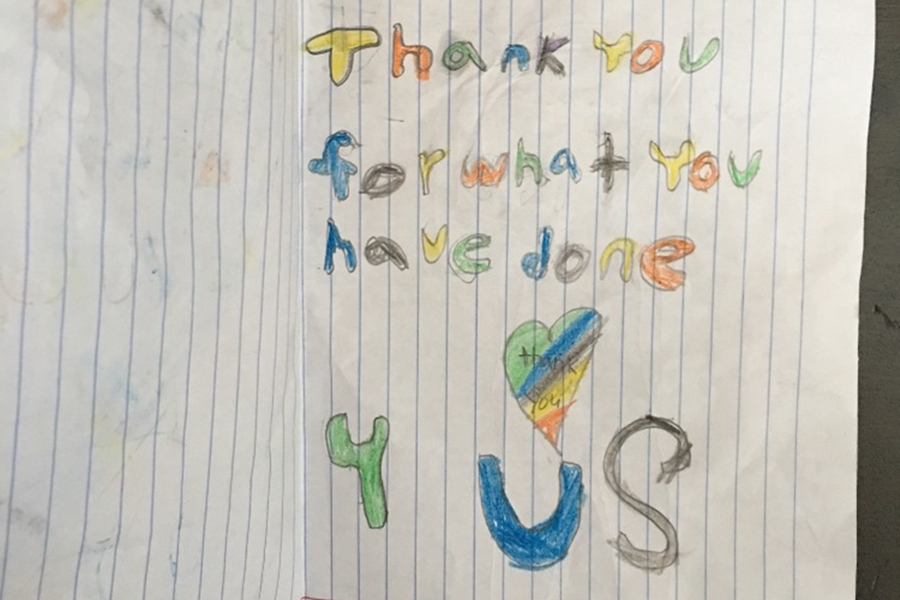 Thankfully, this family of four is already on the right path and, after many sleepless nights on the concrete, they have a place to call home again.