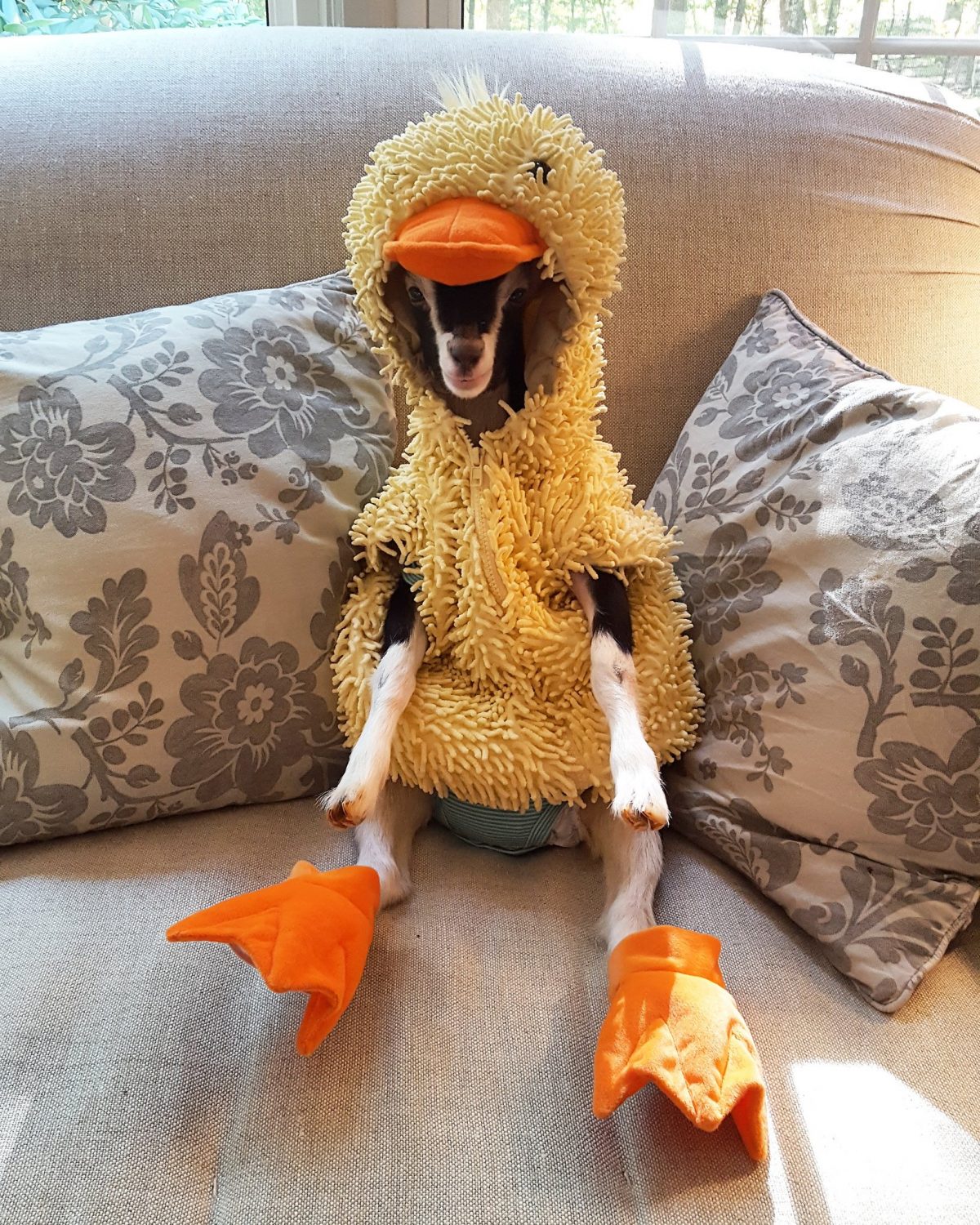 A cute little goat in a duck costume makes for an adorable photo, but it's the story behind these photos that are truly touching.
The story begins with a goat rescue group in New Jersey called Goats of Anarchy.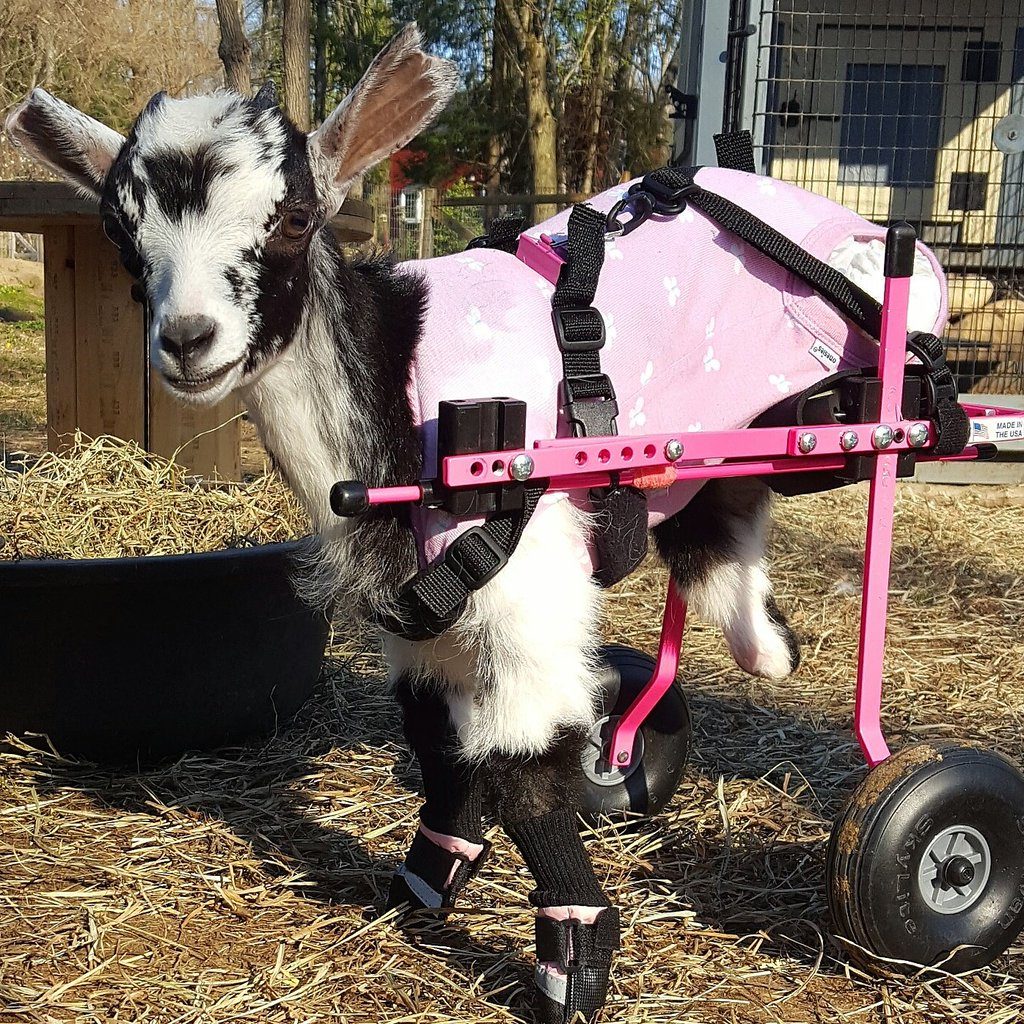 Leanne Lauricella, who runs the rescue group, was browsing Halloween costumes when she decided that some of these costumes would look cute on her baby rescue goats.
Though, there was one particular rescue goat that really seemed to enjoy these new duds.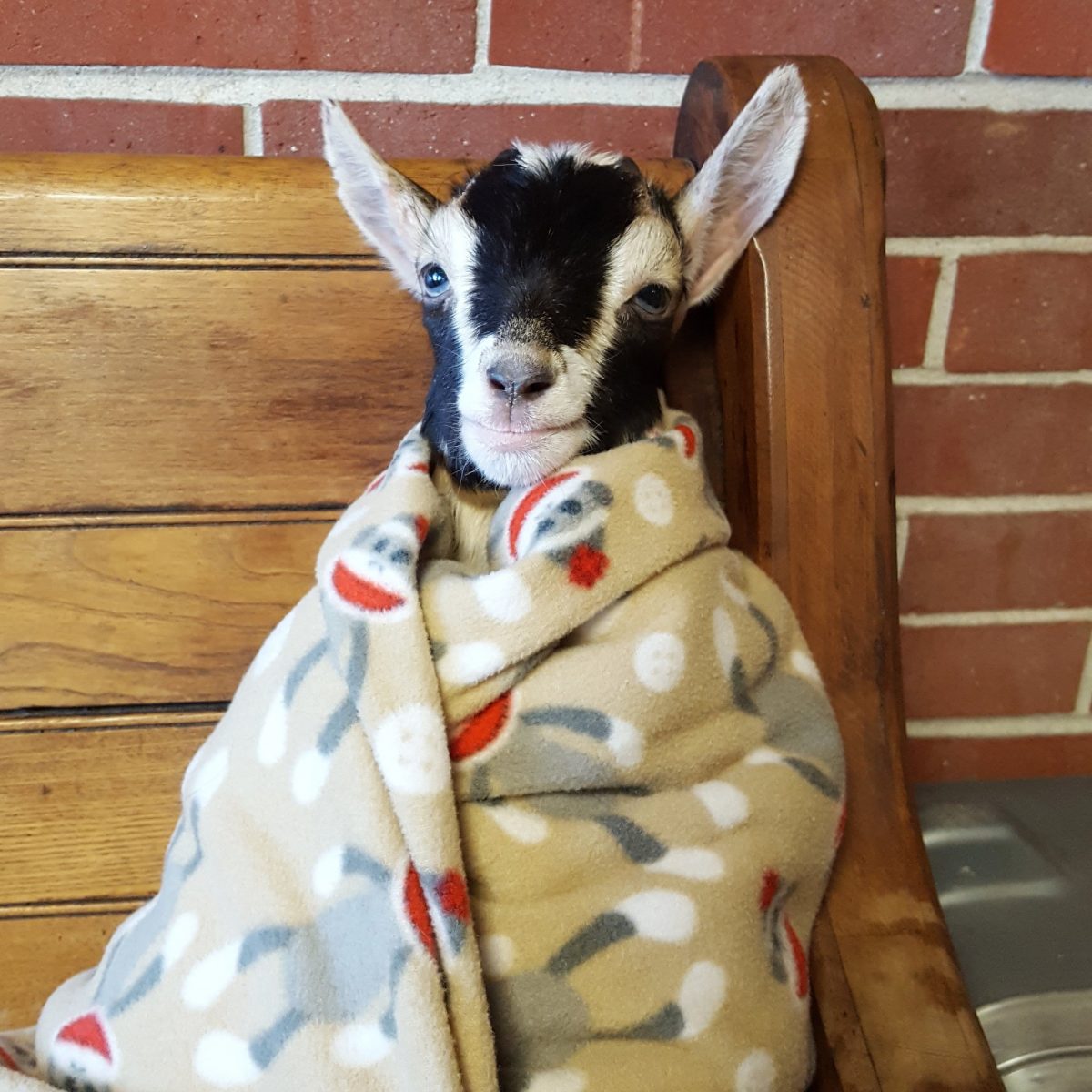 Leanne had recently rescued a goat named Polly. This poor little goat is blind and suffers from severe anxiety. Polly was underweight, had trouble eating, and suffers from neurological problems.
Leanne and her team had tried everything. They would swaddle Polly in blankets, but nothing seemed to calm her down – until Leanne brought home the costumes. The costumes ended up changing everything.
After putting Polly into a duck costume, Leanne discovered something incredible.
"As soon as I put it on her, she just instantly got calm."
Basically, Polly felt more at home as a duck. Whenever they'd put the costume on, Polly would calm down and go into a little trance.
"She just closes her eyes and she's out."
Leanne had finally found a way to calm Polly down. While it makes for a cute photo, it's amazing that the costumes would have this impact on Polly's well-being.
So, with this realization, whenever Polly begins to suffer from another anxiety attack or has trouble going to sleep, they just put on the duck costume. They can finally keep Polly calm. But, that's not the end of it.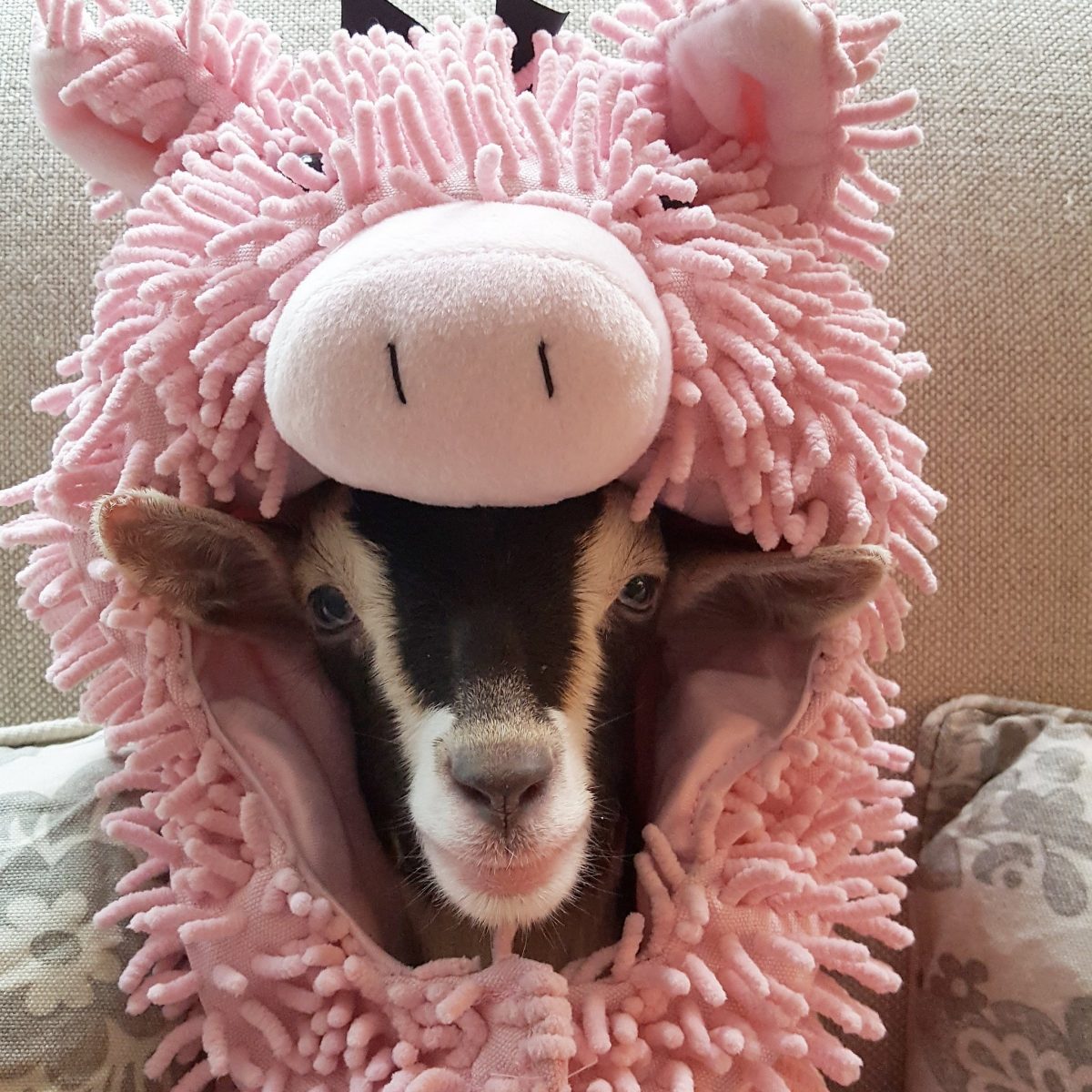 The team at Goats of Anarchy soon discovered that similar costumes have the same effect on Polly. Just look at the photo above of Polly in a pig costume!
Next, they put in her a fox costume. They all had the same effect. Polly calms right down and can go to sleep. Though, the duck costume appears to be her favorite.
Polly suffers from several issues. In addition to being blind and suffering from anxiety, she has neurological problems, which has caused her to become underweight for her age.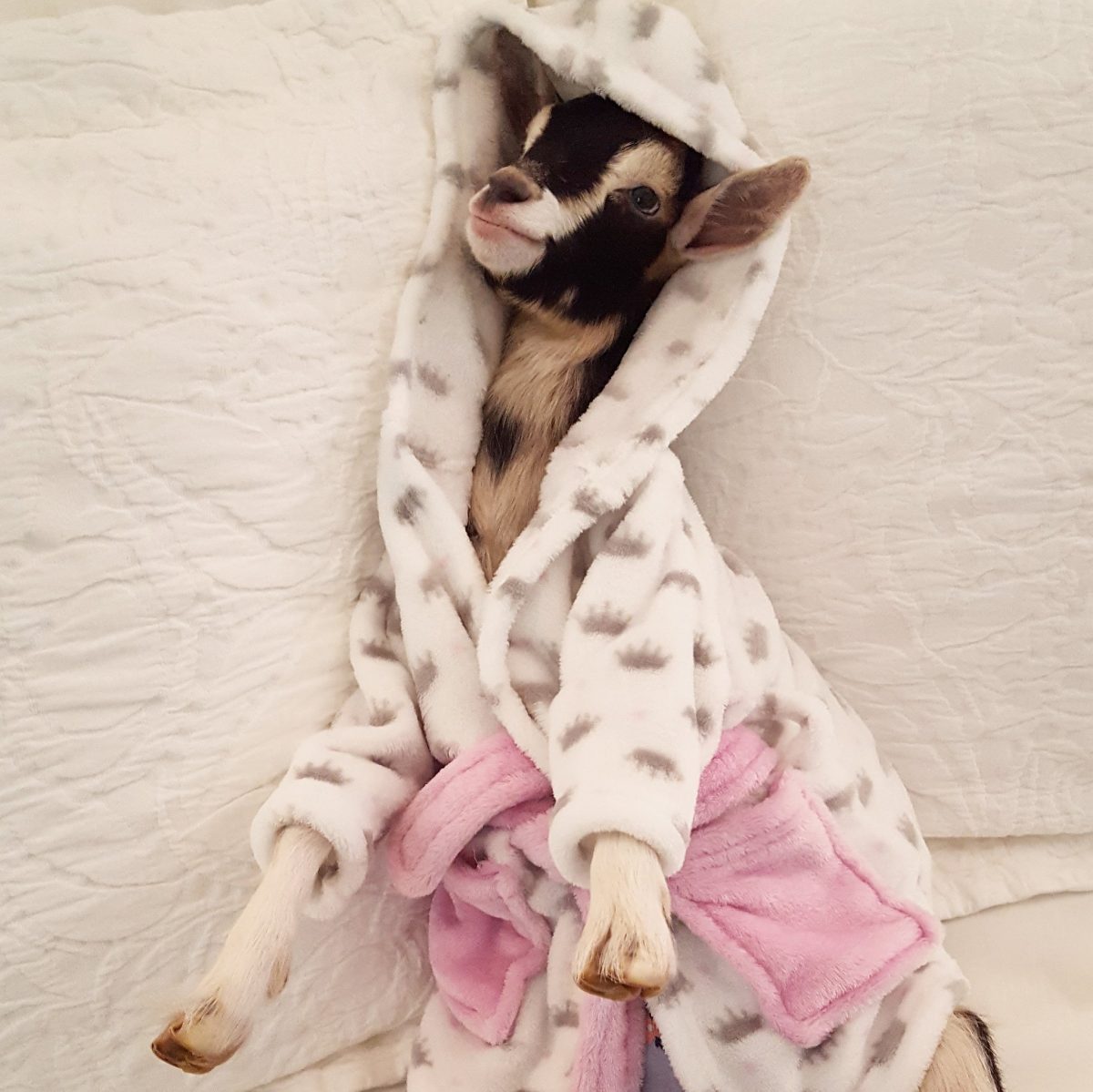 If Polly can't find Leanne, Polly runs around the house crying. She'll then run to a corner of a wall and begin sucking on the wall.
These costumes have had such a positive impact on Polly's quality of life. The team at Goats of Anarchy can easily calm her down now.
So, whenever Polly suffers from an anxiety attack, they put a costume on her. This has come in incredibly handy.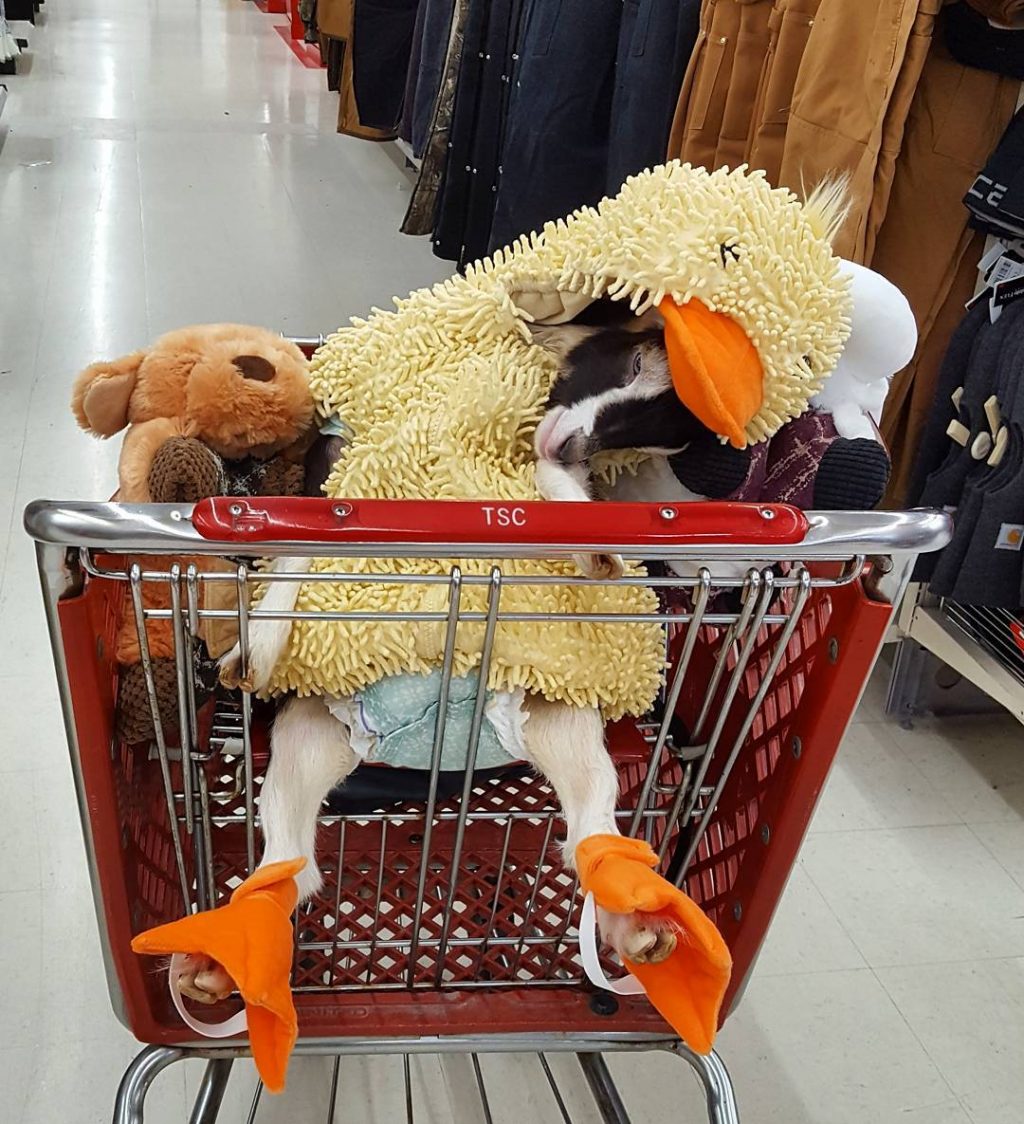 Leanne can't leave Polly at home, due to this anxiety. So, during a trip to the local store, Leanne decided to put Polly into her duck costume and placed her in the shopping cart.
If you thought the previous photos were adorable, then you'll love this next part. The costumes aren't the only thing that will calm Polly down.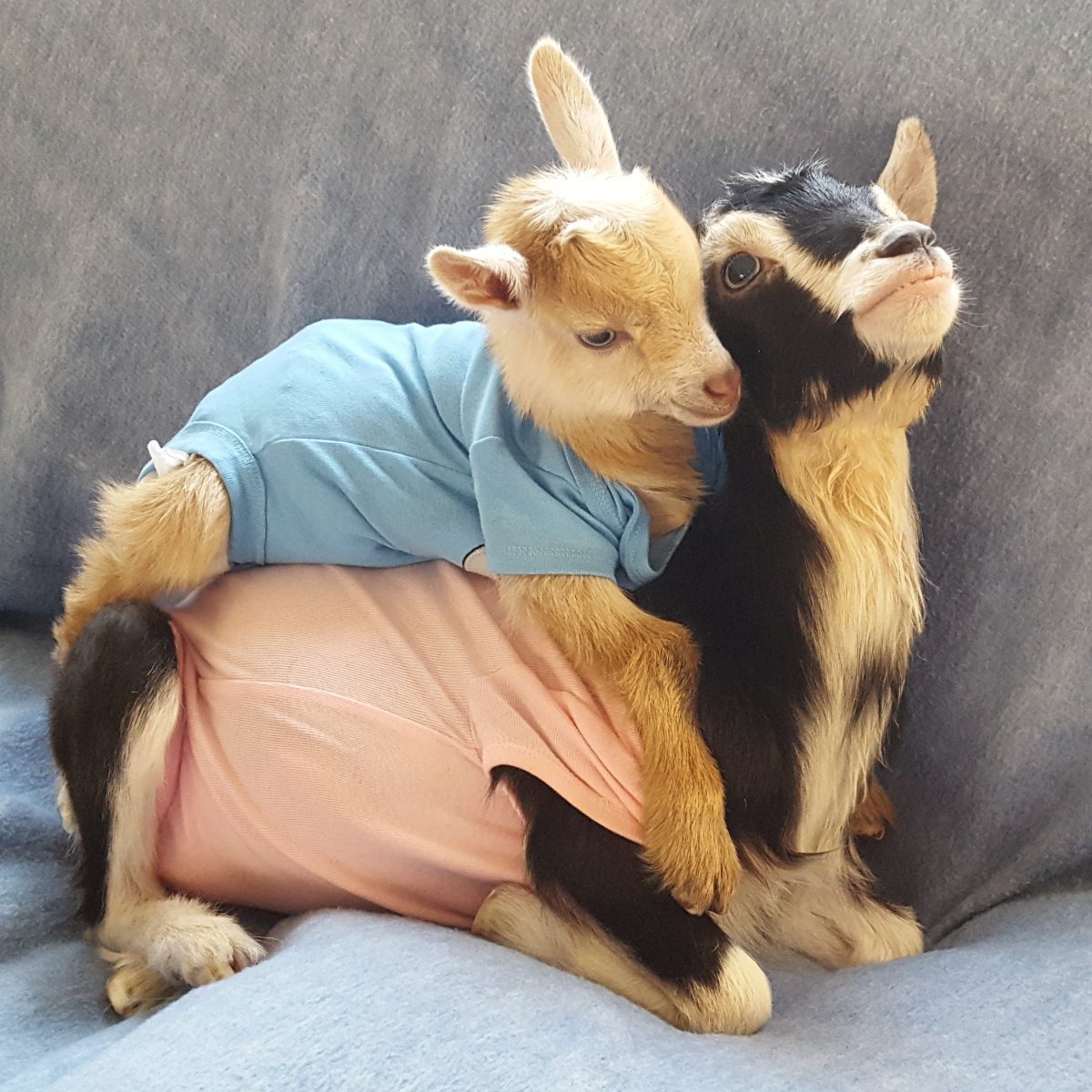 Recently, Goats of Anarchy rescued another little goat named Pocket. When Pocket arrived, Leanne placed Pocket on Polly's back and it calmed her right down – the same as wearing one of the costumes.
"I've noticed that anytime he's lying next to her, she just gets calm."
Polly has never had this same effect from any other goats. Leanne hopes that eventually, Polly won't need her costumes to calm her down.
"I hope that Pocket becomes her duck suit."
While the duck costume seems to do the trick right now, Polly is a growing goat. She'll eventually outgrow her duck costume. Leanne already regrets that she didn't buy the next size up.
So, let's hope that Polly and Pocket are going to be the best of friends.
Perhaps Polly never felt quite right in her own skin. The comfort of being swaddled in one of these costumes has definitely helped the situation.
Goats of Anarchy is based out of New Jersey and rescues goats with the help of donations. The amount of attention that Goats of Anarchy has received due to these adorable photos will definitely help the organization raise more donations.
They even put together a calendar featuring some of these cute photos. Or, you can check out Leanne's Goats of Anarchy book, which sheds a little light on this organization.
If this story has touched your heart, then consider donating to this wonderful organization. You can also find more photos by following Goats of Anarchy on social media.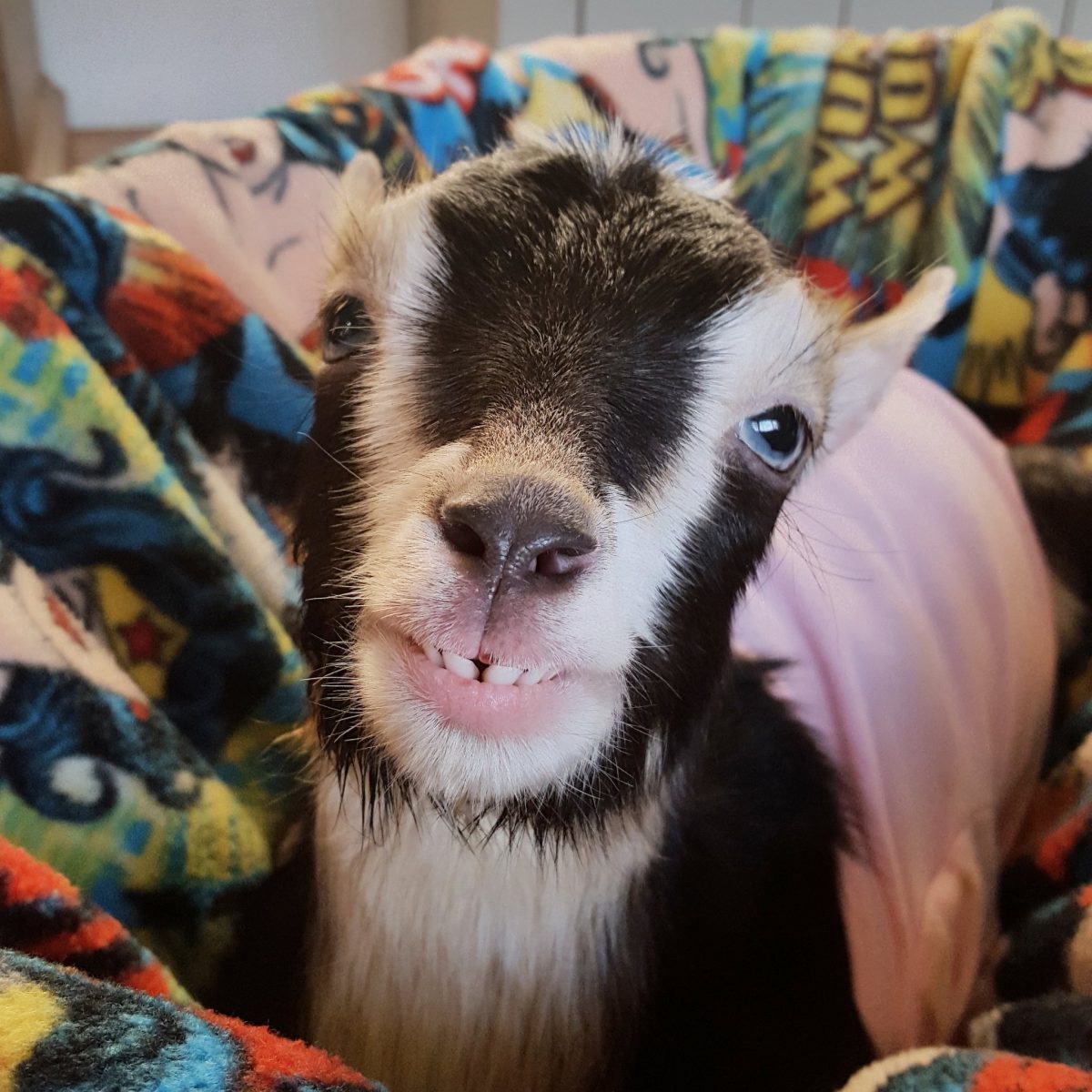 Polly's story is a unique one for sure. She's a rescue goat suffering from anxiety that only calms down when she is dressed as another animal.
Now, with the help of Pocket, maybe Polly will be able to put the costumes away and enjoy time outdoors with the other goats.